9 Best games with unlimited levels for Android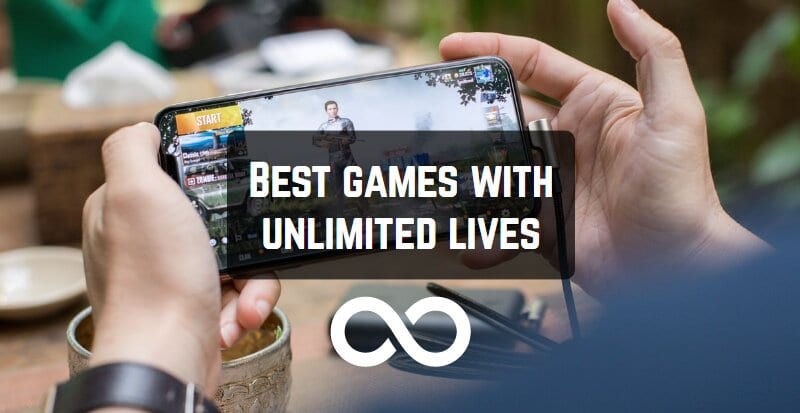 Sometimes we have nothing to do. We went through all the levels in our favorite smartphone games. What should we do? Download great time killers. This is an app with unlimited levels. We can play them endlessly.
We have prepared a list of a variety of apps with unlimited levels. You can find what you like. You will no longer be bored because you can play these games endlessly!
Gardenscapes
This addictive app will help you kill your time. If you have nothing to do, turn on this app and restore the estate. It has a storyline with unexpected twists. Your main task is to complete tasks and restore the garden to its glory. Earn points and decorate locations.
The more you play, the more you can recover. The app has funny characters and interesting dialogs. More than a dozen characters await your help. You can fully experience the atmosphere of the garden. Swap and match. You will find a lot of unique and addictive levels.
The app will prompt you to choose the action on which the progress of the game will depend. Make the right choices. An adorable puppy is waiting to cheer you up.
The app has a built-in social network. You can add your Facebook friends to your neighbors. You will be aware of all the events.
The app has different areas in the garden with unique buildings and objects. This makes the game almost endless. Developers continue to add new levels and improvements. The app works offline. It has been downloaded over 100 million times worldwide.
You may also like: 21 Best two-player game apps for Android & iOS
Bloons TD Battles
This is an excellent tower defense app with an unlimited number of levels. You have to use a strategy to protect your kingdom of monkeys. The app has several game modes, one of which is multiplayer. You can play with your friends as much as you like.
You won't be bored, because the app has more than 27 unique music tracks. The gameplay is very interesting. You will find 22 beautiful towers that can be upgraded. Try assault mode. You need to send monsters to the towers of your opponents.
Defense mode allows you to learn survival strategies. Build your towers and upgrade them. Your task is to prevent the monsters from passing. If you like chances, then try the card mode. At the beginning of the game, you will receive a unique set of playing cards with towers.
Each tower has a special boost. You can use a super attack by spending the boost. The app will allow you to create private matches and championships. Can you become a tower defense champion? Win the championship and take a place in the leaderboard!
Complete tasks to get all 16 achievements. If you are confused with the rules of the game, go through the tutorial. The app will explain to you all the rules and some strategies. The app requires an Internet connection to work.
It has a beautiful 3D design. The app has been downloaded over 10 million times. Try it and you can defend the towers from enemies.
Panda Pop! Bubble Shooter Saga | Blast Bubbles
This is another app with unlimited levels. Download this bubble shooter and you can have fun in your free time. You will be able to test your strength with this game. The main rule of the game is to pop 3 bubbles of the same color.
3 bubbles are the minimum number for pop. You can rescue all the little pandas. They rely on your help. The app has an online mode. You will be able to fight with your friends. This will allow you to stay in touch with those who have moved to another city.
You can play and chat. The more levels you go through, the more difficult they become. Combine the lines of the same bubble so that they pop. Don't forget that you need to think fast. More than 3 thousand levels are waiting for you.
Developers continue to add new levels to the game. Nobody has managed to get through them all. The app has fun events and free rewards. Remember to check for news and events. Take part in daily challenges to get more rewards.
You will learn how to make combos over time. The combos will give you more points and allow you to quickly rescue the baby pandas. You need to connect the lines of the same bubble in bubble popper mode. Try to make the longest line.
Each rescued animal appears in your home. You will love your new pets because they have their own story. The app has been installed more than 50 million times. Download it and save all the cute pets.
Streets Unlimited 3D
This app is a street racing simulator. You can play it as much as you like. The app has no time and level restrictions. You can choose any car and drive in an endless city. You will receive your garage in which your cars will be stored. The app has a huge variety of cars.
More than 7 categories such as common, sports, racing, cargo, music, are waiting for your purchase. You can buy and upgrade them. This app doesn't force you to comply with all traffic signs. You can drive as you want. You can choose your favorite routes.
Complete unique missions to earn points and coins. You will receive new missions every day. The app will allow you to improve your driving skills. A huge tree of skills is waiting for your leveling.
The main advantage of the app is that you never need to pay for fuel. The cars automatically replenish the level of fuel every new start. Driving at maximum speed consumes less fuel.
The app has amazing 3D graphics. You will enjoy realistic special effects and music. Customize and personalize the graphics of the app. You can activate the traffic simulator. Each car has its behavior. Try to tame all the cars.
The app has been downloaded over 500 thousand times. This is a great way to have fun without leaving your home.
Find The Difference – 1000+ Levels
Do you have a lot of free time and you don't know how to spend it? Download this app with unlimited levels and you can develop your brain. Your task is to look for differences between the two photos. You will be amazed at the wonderful HD image quality.
Thousands of levels are waiting for you. Developers continue to add new levels with each update. If you can't find the difference in the photos, you can enlarge them. This will allow you to more carefully examine each part of the photo.
Don't worry if you need to finish playing but you haven't found all the differences. The app automatically saves progress. You can continue when you have free time.
The app has no time limit. You can look for differences in the photo without rushing and without fear that time will end. This app will allow you to develop your attentiveness and observation. Earn coins and buy tips for completing levels.
The app has been installed more than 10 thousand times. It weighs only 34MB and doesn't affect the operation of your smartphone. Download this app as soon as possible and you will get thousands of levels that will never end.
Real Construction 2018
This simulator app allows you to enjoy the endless world of construction. It doesn't have a limit of levels or time. You will be able to drive huge machines and create great designs. The app has a huge selection of materials for construction.
Don't worry if you have never driven large cars. The app has excellent tutorials that will quickly teach you how to manage large cars. You need to be very careful during construction to not destroy your structures and not break the machines.
Use sophisticated building technology. Complete missions and get points. You can spend points on improving your machinery. The app allows you to manage different types of construction vehicles. You can fully enjoy the construction process.
This app will help you develop the skill of construction and design. You can not only build buildings and structures but also transpose the material to the construction site. You will need to conduct the material carefully to not spoil it.
The app has fantastic 3D graphics that you will definitely like. It has been downloaded over 500 thousand times. Download it and you will get an infinite number of hours of play.
Cooking Rush – Chef's Fever Games
Do you like to cook? Download this app and you will get access to the unlimited levels. You can cook delicious dishes. Become a superstar in any kitchen. The app has endless levels with different cuisines. You will learn thousands of new recipes.
Your task is to open new restaurants and develop them. The more you play, the more restaurants will be available to you. Level up your character to become a super cook. The app has kitchen tournaments. You can compete with your friends or other users of the app.
Win everyone and become the best chef in this cooking world. The app combines recipes from different cuisines of many countries. You need to politely and quickly serve your customers to get more profit.
Spend money on improving your restaurant. This app improves your reaction speed and attentiveness. You must have time to cook several dishes at once.
Open the map of the game world and see what restaurants are there. You can become the owner of all the restaurants. You can cook in your favorite restaurant. The app has excellent graphics with an intuitive interface.
Download it and join more than 1 million users. If your dream is to open a restaurant, try it in a virtual world. You will gain experience and you will have the strength to make your dream come true.
Score! Hero
This app will appeal to all football fans. It has a limitless game world. You can play as much as you like because the app has unlimited levels. Choose the country for which you will play. Keep track of the score during the game. Your task is to score as many goals as possible.
Your goalkeeper will have only 6 lives to protect the goal. Don't forget to use the tactics and techniques of a football game. You can fight players online or go through the career mode. This is a very dramatic mode that cannot leave you indifferent.
Earn money and buy new players or improve their characteristics. You can fully personalize your character. You will have access to a choice of face, hair, shape, physique and much more. Win trophies, awards, and prizes.
The app has an achievement system. Can you get all the achievements? Take part in regular events and holidays. You will receive additional rewards and money.
The app has stunning 3D graphics. You will learn about management and game rules at the beginning of the game. Connect the app with Facebook to play with friends. You can synchronize the app progress with Google Play. You can't lose progress. The app has been downloaded over 10 million times. Try it and become a football star.
Infinitode – the Infinite Tower Defense
This is another endless tower defense app. You can build more than a thousand towers at a time. The app has excellent graphics of the game card. It doesn't fail when loading more than 1 thousand towers. The design of the app is minimalistic.
You can edit the map during the game. Each level of the game is endless. The longer you play the bigger the waves of monsters. The larger the wave of monsters, the higher the rewards. You can spend money on upgrading your towers.
Developers created this app in the best traditions of the tower defense genre. Almost everything can be unlocked and improved for game currency. You don't need to pay money. You will receive a detailed tutorial at the beginning of the game. Read all the rules and start playing.
The app will show you battle statistics at the end of each level. You can understand what you were doing wrong. The app has beautiful music effects and sounds. Download this endless tower defense app and join 1 million people.
You may also like: 21 Free Puzzle Game Apps for Android & iOS