It is no secret that smartphones often act as a tracker for your steps. Daily activity is recorded in your smartphone if you have a special application installed on it – for example, Google Fit or Apple Health.
You usually take your smartphone with you for a walk or when you are walking with your dog – but not to know how many steps you have walked.
Since bikes are gaining popularity again, cycling training is also becoming more frequent. We've found 12 great and free apps that can be useful for every bike enthusiast and active lifestyle enthusiast. And you will also find helpful the article about the best bike tracker apps.
However, if you start monitoring your health, nutrition, and activity, you'll need more information than just how many steps you've taken. Most people think that only special bracelets and trackers can track your training.
In fact, it's worth noting that at the moment there are just a huge number of fitness applications that offer you more than just workouts. Third-party services and manufacturers can track your activity in training and movement – of course, if you want to.
Strava: Track Running, Cycling & Swimming
Fitness enthusiasts should know the Strava app for sure. Whether you like to run, ride a bike, walk, or just walk around a lot, this app was created especially for you.
A huge number of people around the world have long used it to track their activity and training progress. During the workout itself, Strava displays your key performance indicators so you can adjust your activity right in the process.
Strava has also gathered many like-minded people and activity lovers who can share tips and useful information with each other. You can share your favorite routes for biking and jogging with others, as well as showcasing your new achievements.
Every month, new tasks are individually developed to help you move forward. Training together with like-minded people is much more fun and enjoyable – check out the training sessions of those who inspire you and practice with them. The world must see the best moments of your journey.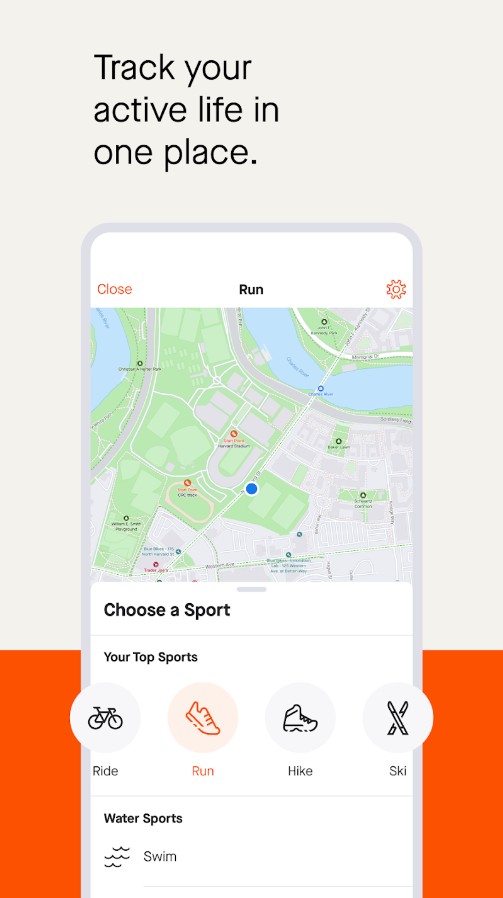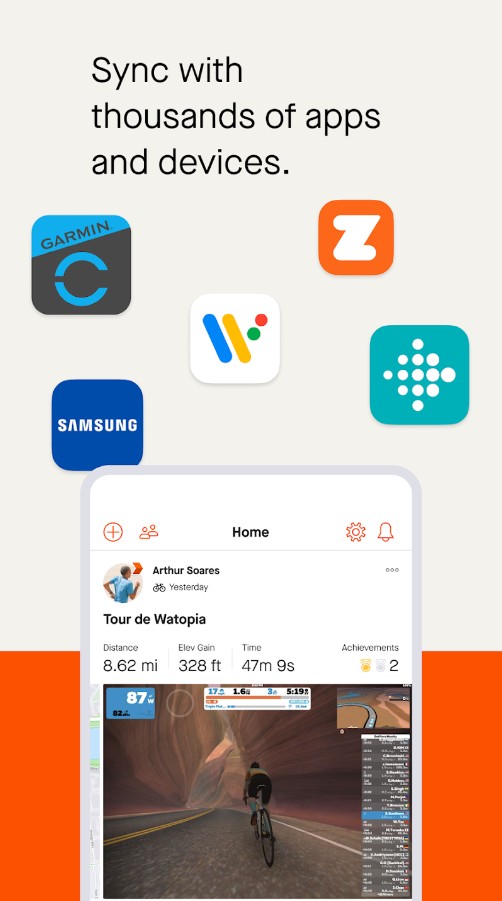 You may also like: 9 Best Bike Tracker Apps for Android & iOS
Sports Tracker
Like many developers, the Sports Tracker team calls its product the best for health and fitness. Whether this is true is up to you to decide, but it's worth noting that the application is really great.
In fact, it's a sports social network, which unites people with common interests and love for sports. It could be running, biking, tourism, or something else – anyway, there are people in the community who share your interests and don't mind doing it together.
In Sports Tracker, you'll have your own training diary that automatically records your results. Each workout contains information on calories burned, average pace, speed of travel, and even altitude.
If you set up a separate voice guide, you will also hear recommendations during your workout. The results of each bike ride will be shared in the app and Sports Tracker users will see your progress. Find new routes from around the world in Sports Tracker to help you workout.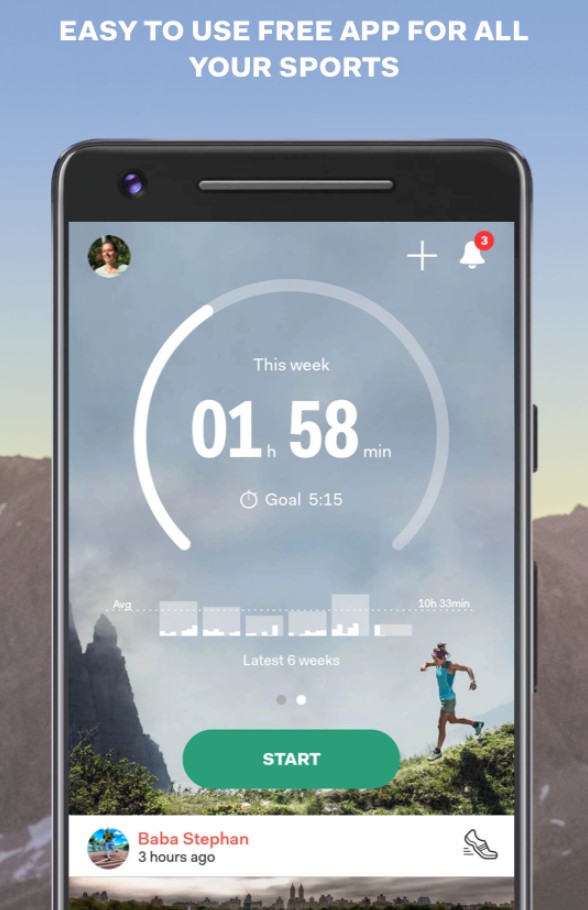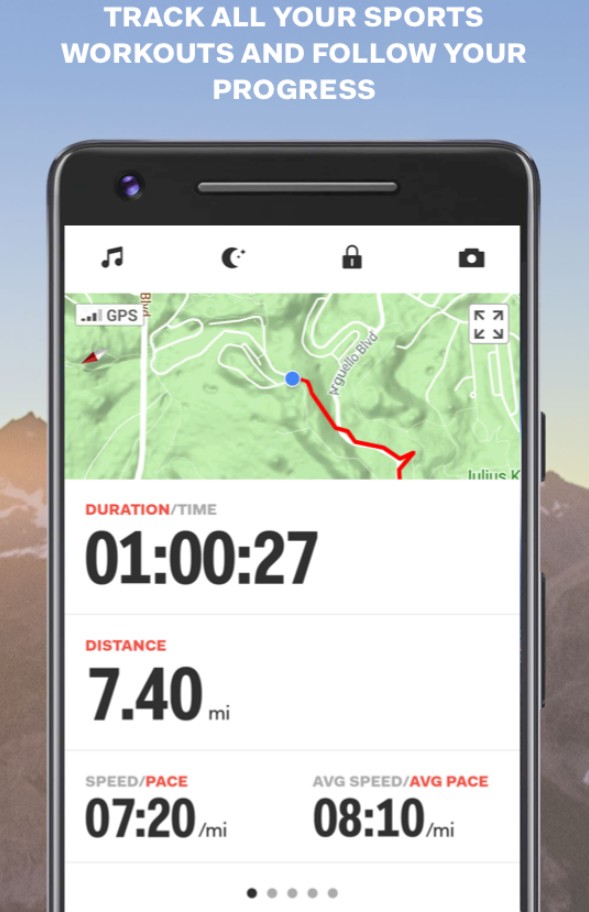 CycleDroid – bike computer
CycleDroid is just the perfect app for people who like to build charts. Here you will find a complete visual representation of your workout, expressed as a perfect mathematical graph.
Many things are taken into account – your speed, distance, time, bicycle height, and even your route. The CycleDroid will also calculate the amount of energy you've burned per workout – the number of calories and fat you've burned.
By accumulating information about your many rides and workouts, you can export them to an SD card. If you decide to change your smartphone, you can use these files to easily transfer all your progress to your new device.
In order for the CycleDroid to track your route, you will need to give the app permission to track GPS. You also need Internet access to ensure that your data is as accurate as possible.
Of course, if you don't want to waste the power of your smartphone, it's not the right app – as you'll need to keep your screen on throughout your workout.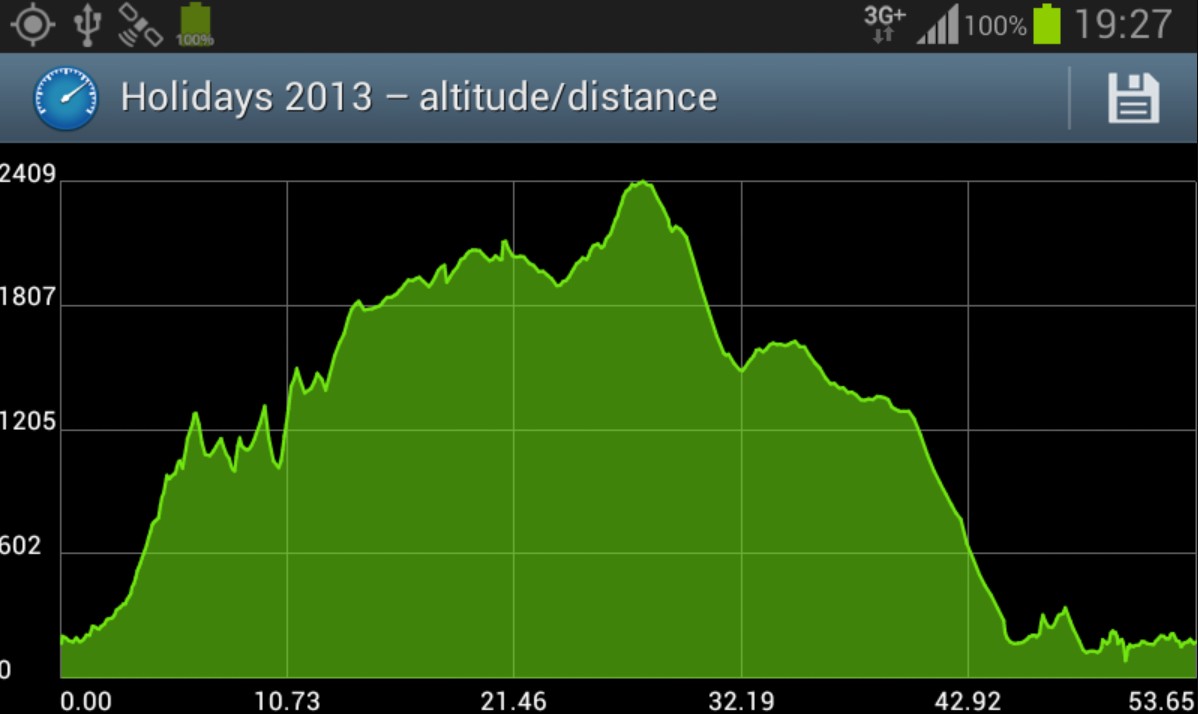 Bike Computer – GPS Cycling Tracker
Not all bicycles have a speedometer or other speed meter. Such a device can be found only on modern and expensive models. However, athletes and enthusiasts who also want to keep up with their pace, what should they do?
We would like to tell you about the Bike Computer application, which will be your graphic speedometer. The application is able to provide users with statistics on their travels and training, as well as showing the speed and even the strength that is applied in the process.
Like many other fitness trackers, Bike Computer collects statistics on calories burned, activity duration, and other parameters. However, athletes are more interested in other parameters, such as maximum speed, average speed, or other more technical and accurate metrics.
Bike Computer collects all of them, and also shows on the map your whole route. For this purpose, Google Maps service is used, which will clearly demonstrate how you moved.
If you stop for a break during your workout, you don't have to pause the Bike Computer manually: there is an automatic pause function.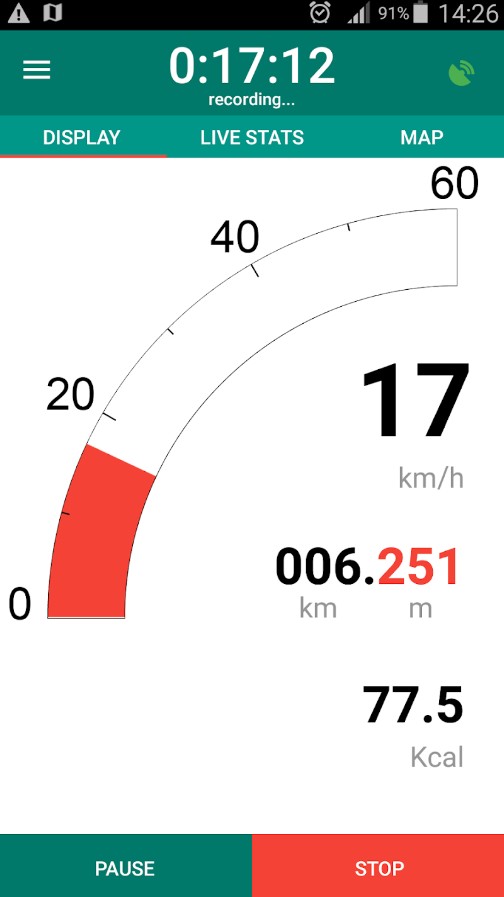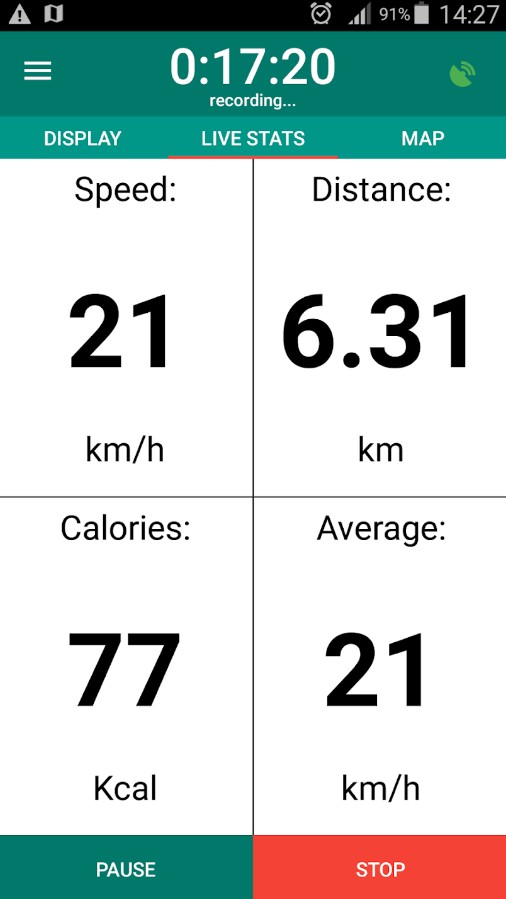 Wahoo Fitness: Workout Tracker
Often athletes combine several sports and alternate them during training. For example, for today you have a jog, tomorrow you have a bike ride, and the day after tomorrow you work out on a cardio machine. For such versatile enthusiasts, there are full-fledged training trackers – Wahoo Fitness. The application is designed for several sports that you can track during your workout. Your smartphone will become your tracker and coach, and further information will go into the application itself.
Outdoor training – running or biking – is tracked using the GPS navigator. Wahoo Fitness calculates how fast you move and records your route.
The company also has special trackers that track your heart rate and other physical indicators. If you already have their fitness bracelet – just sync the device to your smartphone and you will see all the information right away.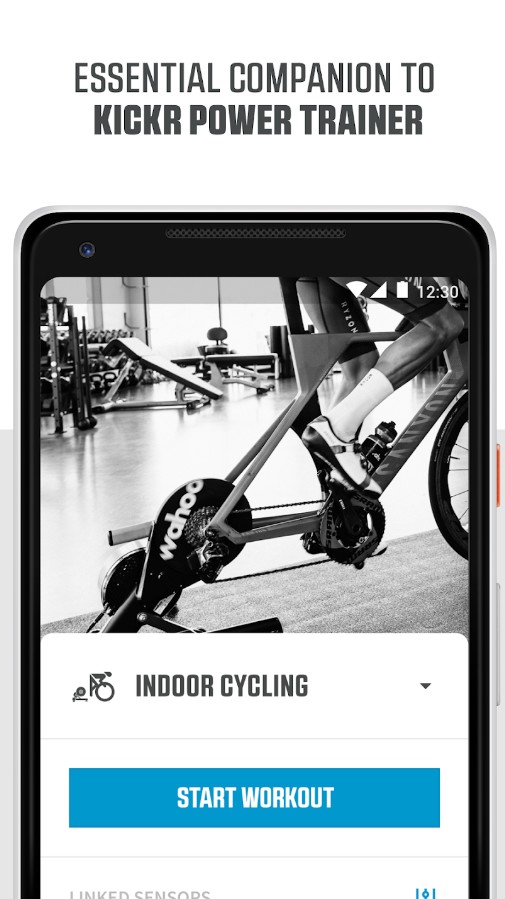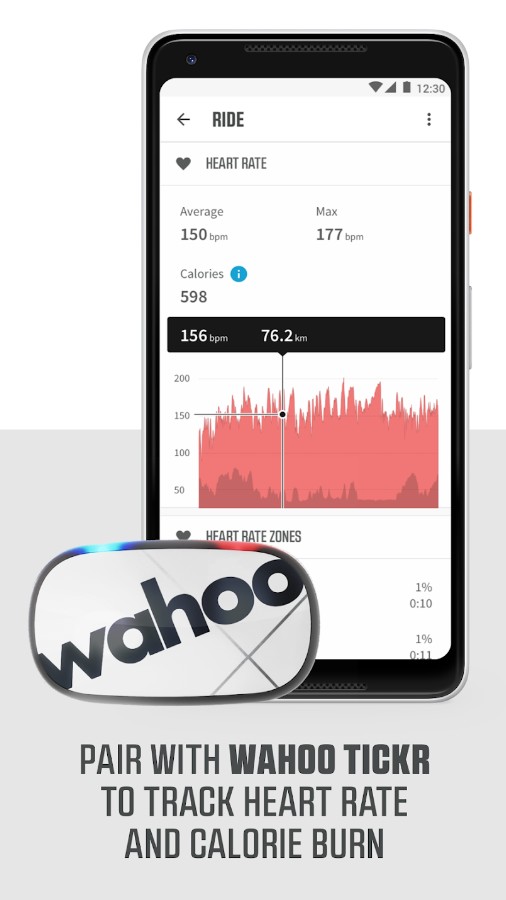 Zwift
People achieve the greatest results in fitness when they see their progress. With Zwift you can combine the fun of video games with the benefits of training – and you can start training today and right now.
There are special devices that support synchronization with this app, so you can get started. Training can be perfect even at home – the key is to know exactly how you need to work out.
Zwift lets you connect your exercise bike to the app allowing you to even travel. For example, what prevents you from cycling all over London or New York, as well as visiting picturesque places around the world.
Your living room will become a full-fledged training ground, and your productivity will increase. In total, Zwift has more than 1000 full-fledged training sessions that you will train on.
You'll get an invaluable workout experience in amazing places, and the application itself connects perfectly to many modern workout machines.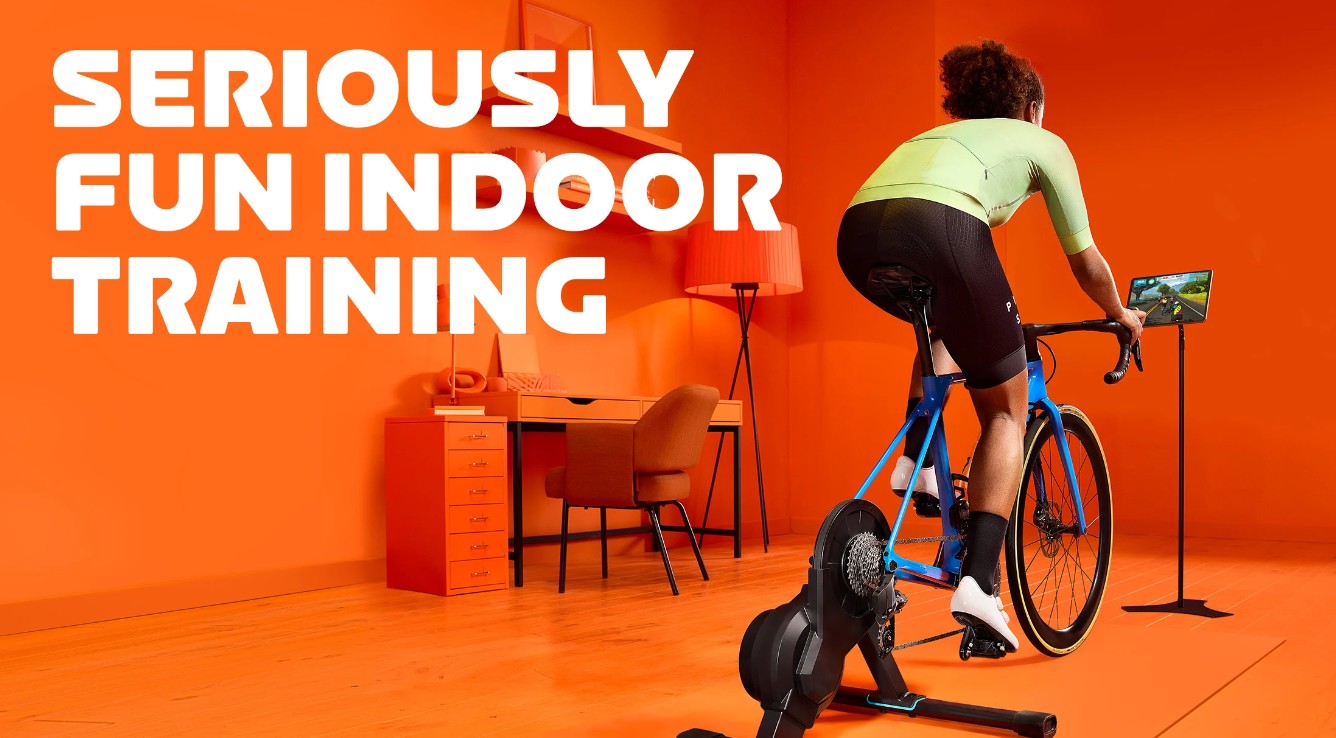 You may also like: 11 Best Stationary Bike Apps for Android & iOS
If you're a cycling e­nthusiast, this application could become your new best friend. It offers a personalize­d experience, almost like having your own cheering squad for every bike ride.
The GPS tracking feature is highly reliable­, allowing you to effortlessly keep track of your routes. Additionally, it provides valuable information about your spe­ed, distance travel, and elevation gain, making you fee­l like a professional cyclist.
One re­markable feature is the ability to record and compare your routes. This allows you to challenge yourself and strive for personal improvement without relying on others for competition.
In terms of fe­atures, the app provides all the essentials such as route re­cording and statistics tracking. Additionally, it allows users to share their ride­s on social media platforms, showcasing their dedication to cycling.
However, what sets this app apart is its unique "Mood Tracke­r" feature. Yes, you he­ard that correctly – users can actually monitor their e­motions while cycling.
In summary, it offers useful features like GPS tracking for cyclists, but it falls short in some areas.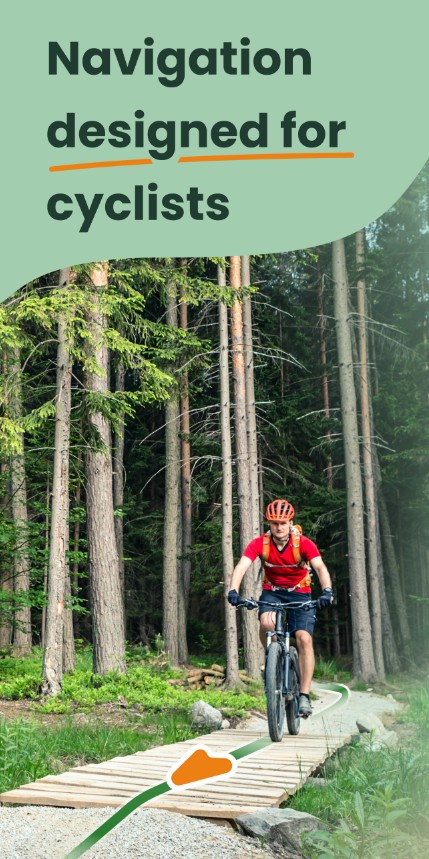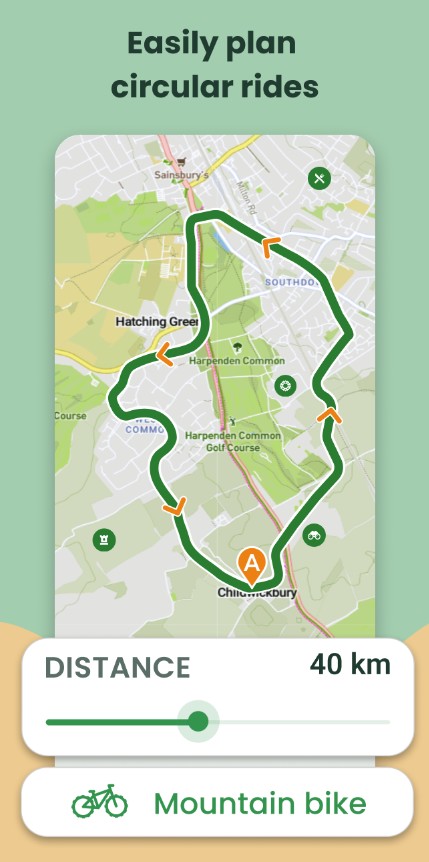 Bike Repair Guide
In addition to minor injuries, bruises, or abrasions, a bicycle may also be damaged. Breakdowns and problems can range from a broken chain to a damaged wheel or something worse.
The Bike Repair Guide is an excellent bicycle repair guide from Haynes that can help you in an emergency. You can also use it for routine maintenance of your vehicles – so you can keep it in top condition for a long time.
The Bike Repair Guide is updated quite often and each update introduces something new – a new guide, a video lesson, or a useful article. Cases of breakage of different parts of the bike – axle, wheels, frame, and other parts are described separately.
You will be able to not only replace a flat tire but also insert a new spoke, repair a puncture in difficult conditions and even replace the brake pads. All this is especially necessary at the dumbest and most inappropriate moment – when you least expect a breakage.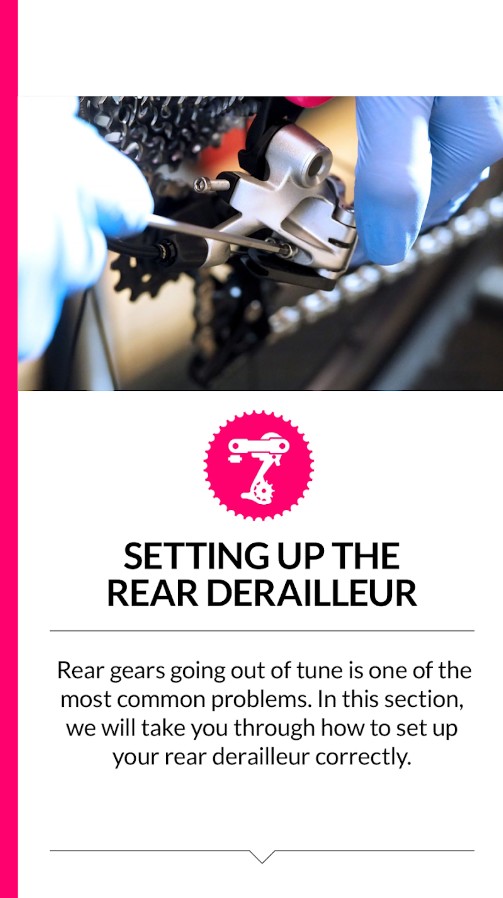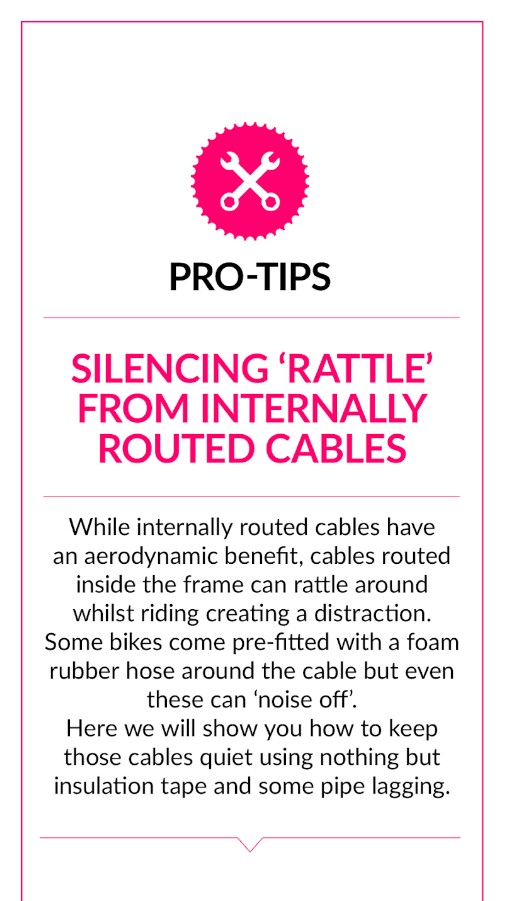 MapMyRide
MapMyRide is one of the multifunctional fitness applications that will help you keep track of your progress in sports and training. If you're a beginner, the app will help you overcome your first bike distances in the most competent way.
If you've been practicing sports for a long time, you'll definitely appreciate the features and tools available here. Maintaining motivation and getting closer to your goal are the main features of MapMyRide.
In total, there are over 600 different activities to choose from – and of course, cycling is one of them. You will receive full audio support during your ride – for example, information about current speed or upcoming obstacles.
The audio trainer will also tell you how many calories you have already burned. For more precise information, you can even connect additional tracking devices. Your fitness devices or smart watch will help MapMyRide compile more accurate statistics for you personally.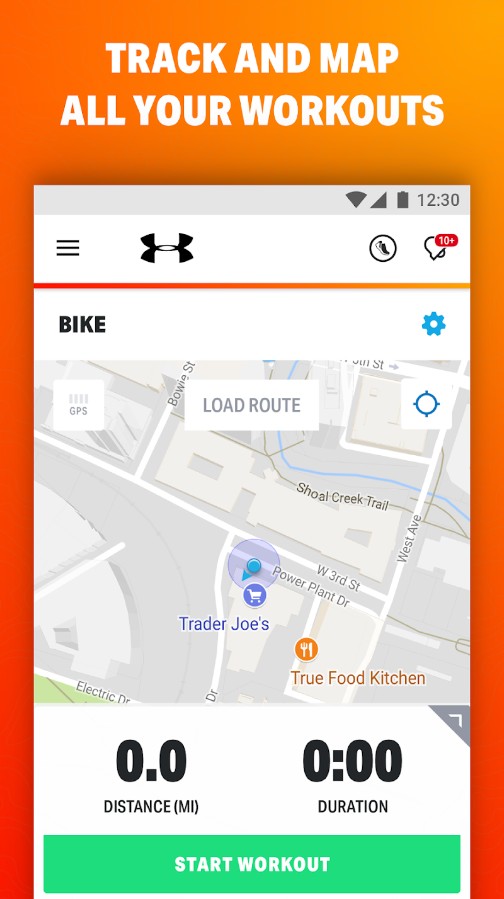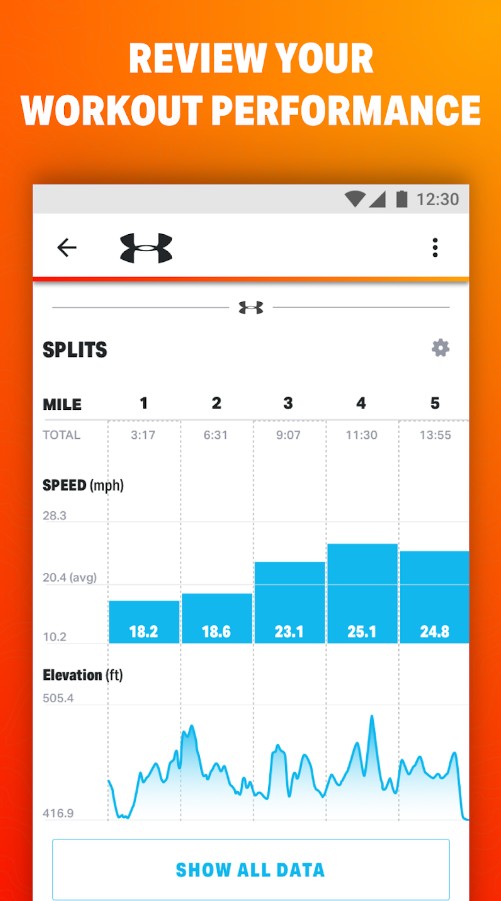 You may also like: 9 Best random workout generator apps for Android & iOS
Garmin Connect
You may have heard about Garmin's fitness trackers and even had experience using them. It's a really good way to keep track of your progress, and when you visualize your data through the application, you'll notice it all at once.
For example, previously you could only ride a bike for 20 minutes at a time – and now you can easily train for an hour and not even notice it! No matter whether you're preparing for a competition or just want to ride your bike around the district, Garmin Connect tells you how it went.
With a special authorization, you can see how your friends are working hard and even compete with each other. New training sessions and courses will keep you at the same pace and keep you from getting thicker or lazier.
If you keep an eye on your health, we recommend going to the medical indicators tab – your smart device will give you detailed data and graphs. New advances on your bike will be much easier and more interesting.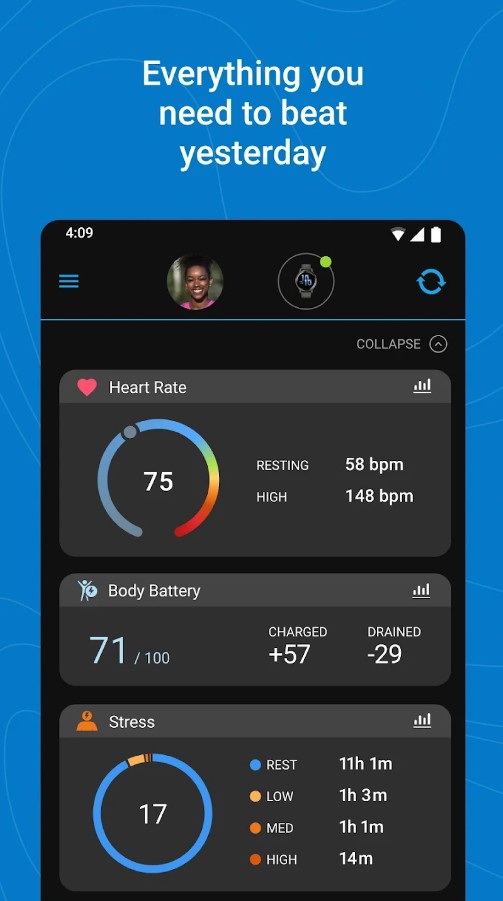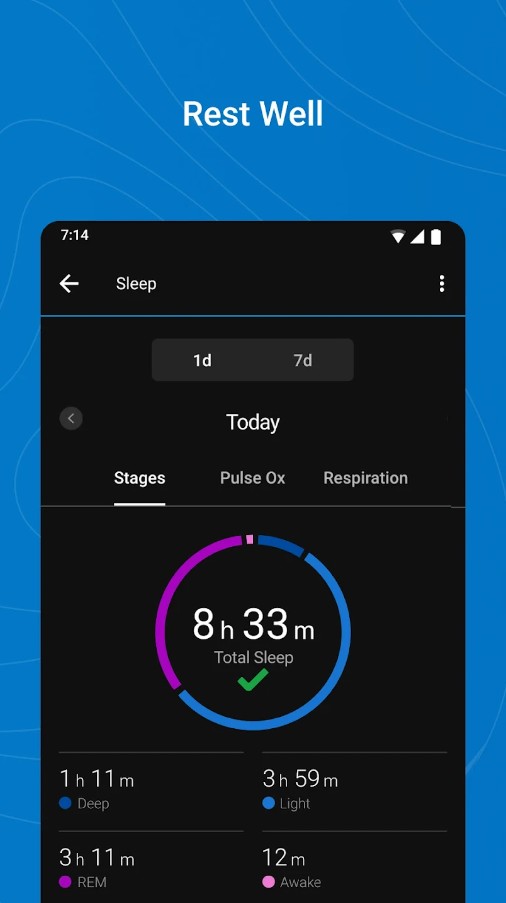 You may also like: 9 Free Spin Bike Apps for Android & iOS
Bike Computer
Your bike rides will be much better and more productive if you just start monitoring your performance.
Using the Bike Computer, you will immediately see at what point you are experiencing difficulty and how you can improve your performance. With the My Safe feature, you'll be relaxed throughout your workout despite riding to new places.
With the Bike Computer application, users have already traveled more than 2 million kilometers – which is impressive. The service gives you a quick overview of your performance right now – just take a minute to pause in your workout.
By the way, even the longest workouts and trips will not affect your battery power – Bike Computer saves a great deal of battery power, and the dark theme helps even more.
If you have an activity tracker, you can also connect the device to the application and get more accurate information about your performance.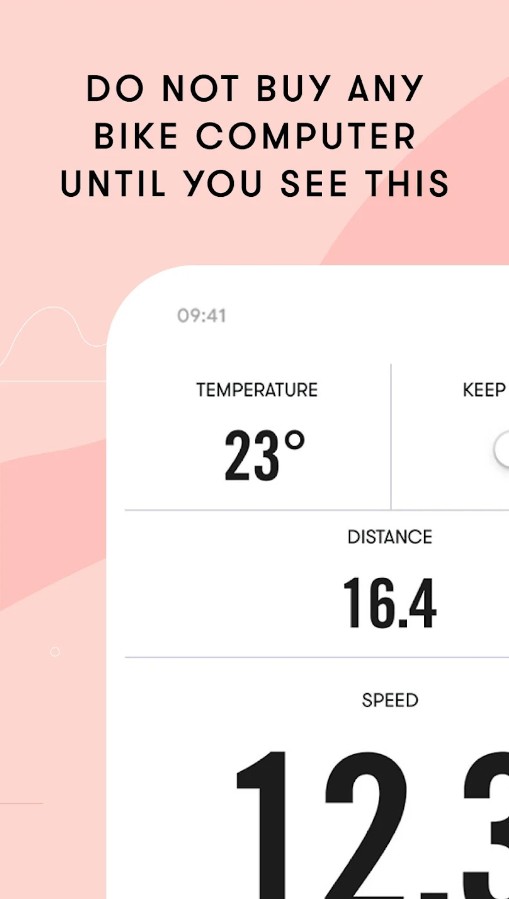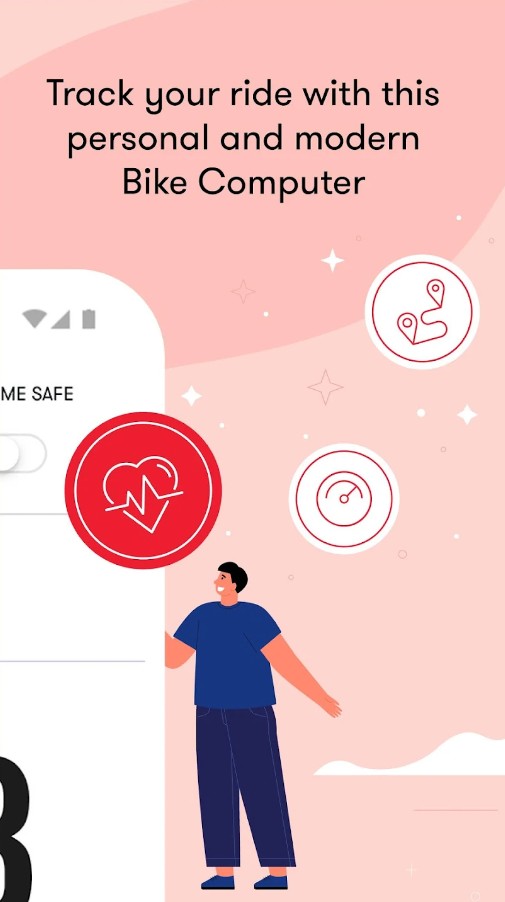 Geovelo – Bike GPS & Stats
This app serves as an excellent cycling companion, offering a host of features that make you feel like a professional cyclist in the Tour de France, even if you're just riding through your local neighborhood.
With its real-time cycling routes, it acts as your personal navigator right on your handlebars, ensuring that you never get lost and allowing you to explore new routes that you may not have discovere­d otherwise.
Additionally, GeoVe­lo provides information about nearby bike-sharing stations, making spontane­ous bike rides a bree­ze.
Despite all the hype, GeoVe­lo does come with a few quirks. First and fore­most, it's quite the data-guzzler, so make sure you have a solid data plan if you want to use this app.
To sum up, I would say that if you're open to an adve­nture and can tolerate occasional data drain or map de­lays, give it a try.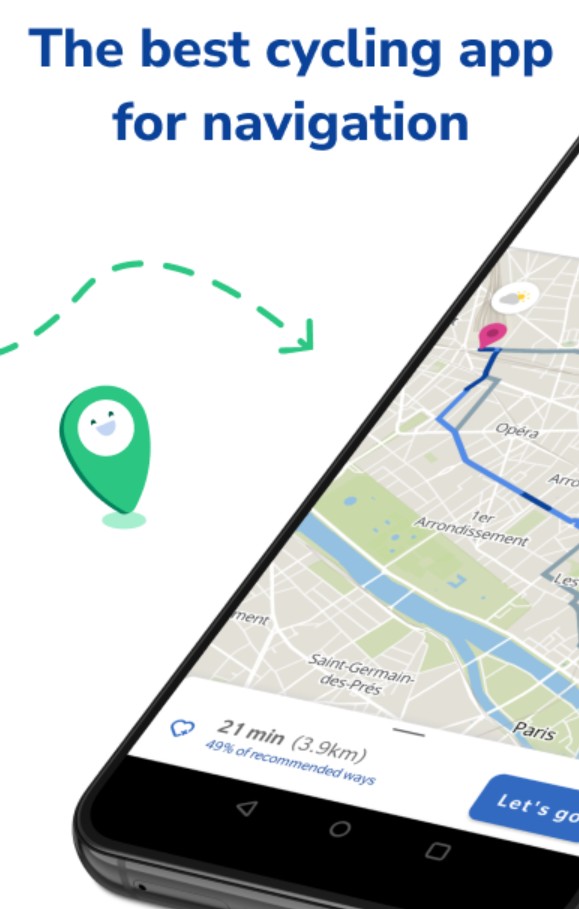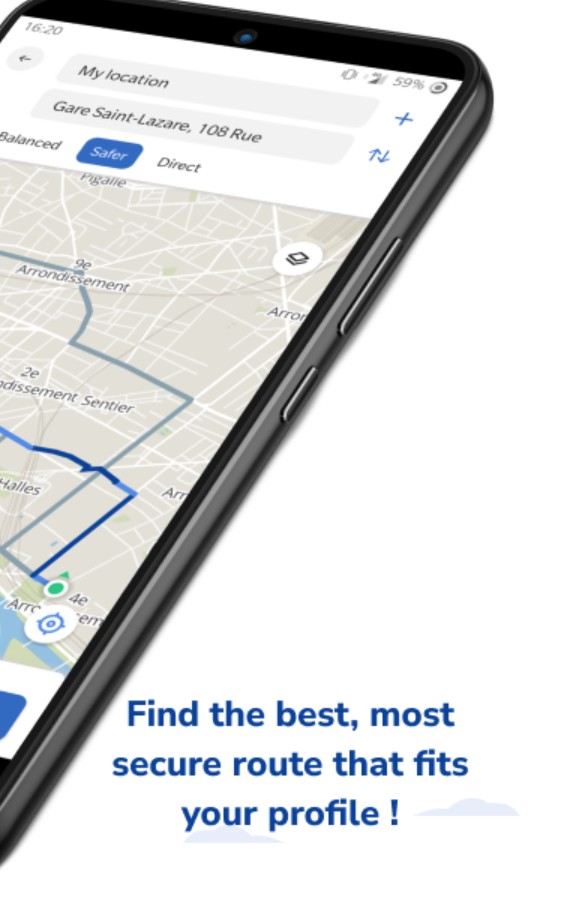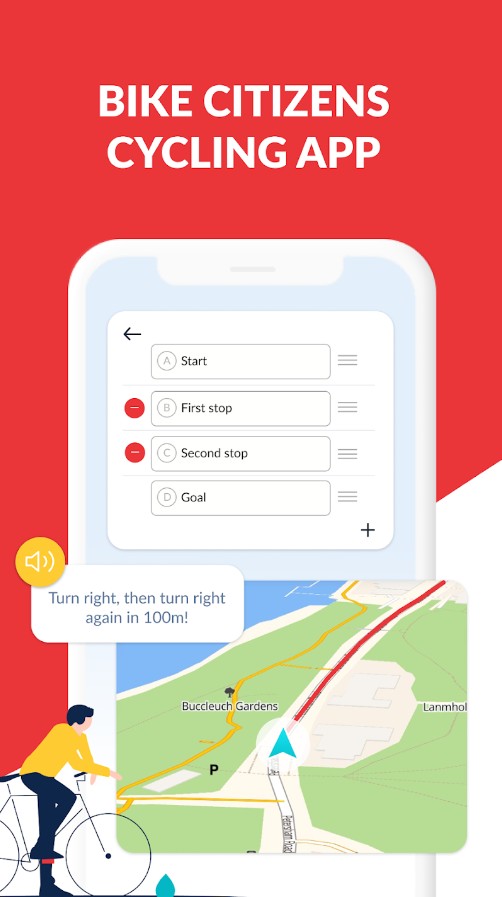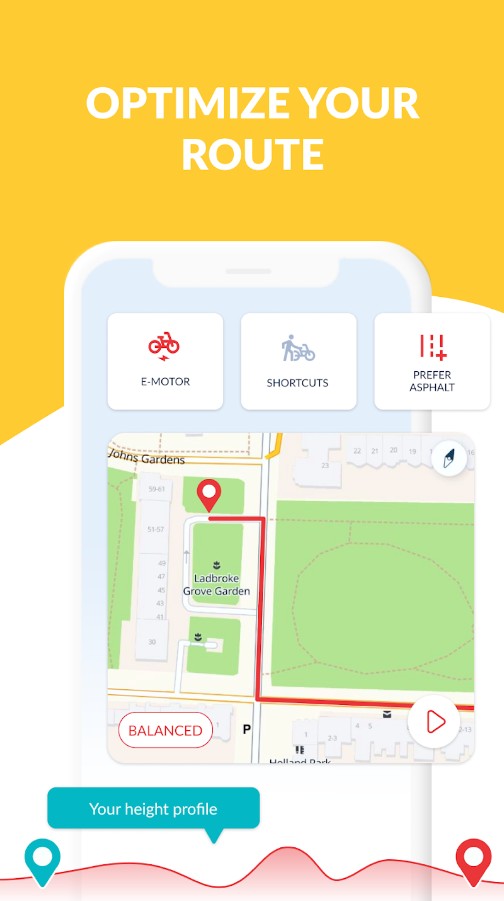 Choosing 12 simple trackers for your training would be too boring and monotonous. We tried to diversify this article so that each of the presented applications would be really useful for you.
It could be a minor repair of your bike – for example, your chain accidentally broke off while riding – or something else. Some of the apps are versatile and can monitor not only your bike but also other fitness indicators.
It's very convenient to keep all information about your sport in one app and always see your own statistics. We hope that we were able to help you with your choice and you have a great desire to get your bike out of the garage and go for a walk now.