6 Best GPX Tracker Apps for Android & iOS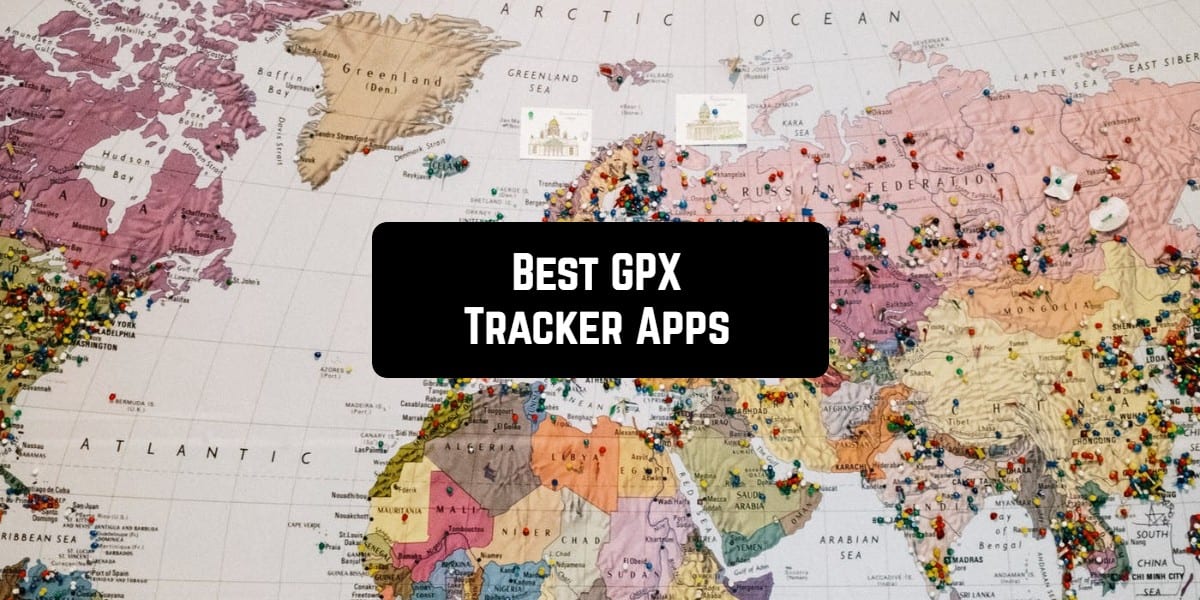 All travelers and workout lovers have faced a situation when you run out of ideas for a new trip or route. And if you're at that point in your life-keep reading this article!
There are lots of GPX tracker apps for Android and iOS that empower you to record your fave routes and follow other people's ones.
These apps contain recorded trip routes from thousands of people around the globe with their personal notes and tips. So you'll be able to plan the trip of your dreams without any effort. Therewith, you can register your own trips and share them with mates.
In case you're in need of a powerful GPS tool, check out this article: 11 Free Phone GPS Tracker Apps by Number
Here's the list of the 6 best apps in that category you should try. Take a look!
OsmAnd — Offline Maps, Travel & Navigation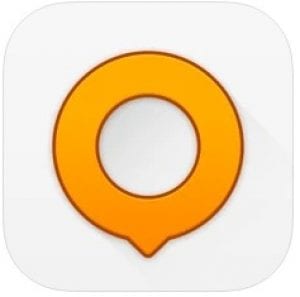 Let's start with an app called OsmAnd. This is a navigation app that covers HQ maps worldwide.
The main goal of this app apart from the quality of its maps is that it can run offline. Thus, you can be sure you'll have a perfect sense of direction wherever you are regardless of your Internet connection. Therewith, the app has a voice assistant that will guide you through driving if needed.
Plus, you can use a step-by-step voice assistant if you simply don't want to look at the map while moving. It needs to be said, the app also empowers you to view the sights and build the routes for various activities like cycling, hiking, or whatever else you have in mind.
Therewith, the app will show you detailed visualized routes so you'll be fully aware of where you're going. There's even the ability to view nautical maps with sea depth and all that.
Speaking of the GPX tool, you can use it to record your journey and share it with your mates. You can also customize your GPX route by marking the spots you were interested in the most. At the same time, you can open other people's routes and follow them.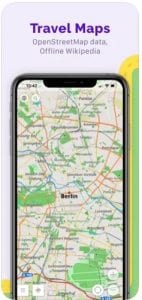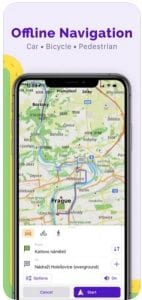 You may also like: 15 Best fake GPS location apps for Android & iOS
Tracklia – GPX, KML, KMZ – view, edit, create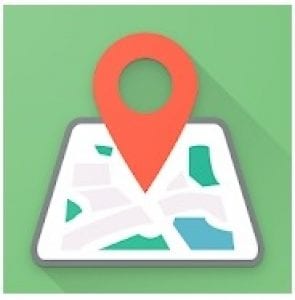 Tracklia is an app that empowers you to import various GPX paths and follow them by yourself.
This app has everything for you to plan and manage your trips, record your routes and share them with the world. The app provides you with detailed high-quality maps with all the elevation graphs and all that. And what you get to do is to mark the waypoints of the trip you're planning to go for, make some notes about them and get a full-on route in the end.
Along with that, you can record your current trips and routes to share them with mates. Therewith, you can still mark some interesting points and leave notes with tips for future travelers. You can also load some pre-made GPX and KML tracks in the app and follow them by yourself.
The app actually has multiple customization options — you can combine several tracks, split the long ones, add, adjust or delete some waypoints, and all that. Therewith, you can navigate through the map from various angles even the Satellite one. Plus, the app contains open street maps which makes it easier to plan and built city routes.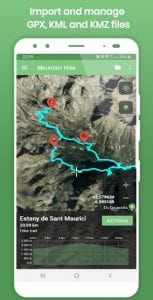 Check also: 9 Best Last Seen Tracker Apps for Android & iOS
Map My Run by Under Armour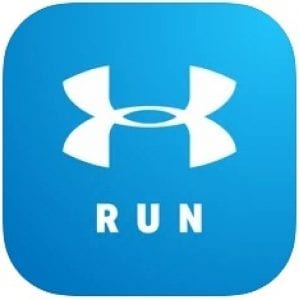 Map My Run is an app that empowers you to track all your workouts and discover some new ones.
Although this app runs on GPX it's not the same as all the other ones on our list. The difference is — this one is fully dedicated to workouts, not tourism. This app is basically a community for runners that empowers people to share their fa running routes and plans.
Along with other GPX apps, this one grants you to track all your paths and save them in the app. Therewith, you also get to mark some stop points and add annotations to them. You may even share your location live so your close ones will always be aware of where you are (this tool can be extremely helpful if you're a fan of early morning or late evening runs).
Besides, you can view other people's routes and take running advice from them. You can even download some training plans from pro coaches and upgrade your workout routine.
Plus, the app also covers other activities apart from running so you can view popular cycling routes, yoga spots, and even the best gyms if needed. And if you would like to train at home you can view multiple training lessons recorded by people around the globe.
According to the users' experience, you may consider Map My Ran as the best GPX app for iPhone and maybe for Android.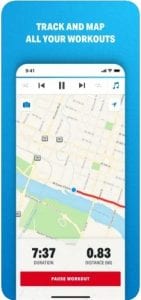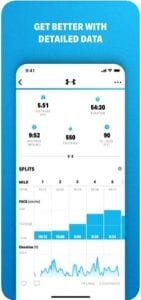 GPX Viewer – Tracks, Routes & Waypoints
As you can guess by the title, GPX Viewer is an app that empowers you to record your routes and import some pre-made ones.
The main goal of this app is to give you an instrument that can easily analyze and built your outdoor activities. Therefore, the app provides you with detailed visualized high-quality maps that are suitable for a wide range of activities. For instance, the app can show you high profiles, an average cadence you need to follow particular routes, and much more.
Along with that, the app empowers you to not only record your trips but also plan ones. To cope with that, you will need to add the waypoints you want to visit and the app will automatically build a full-on route. Plus, in case there are any pre-made routes that cross paths with your waypoints you will be able to view them all.
What is more, you can share your GPX routes with your mates and load their routes into the app to follow. Another cool thing about this app is a built-in weather report and temperature analysis which is extremely helpful if you're planning to go hiking or something.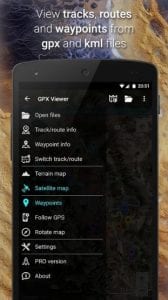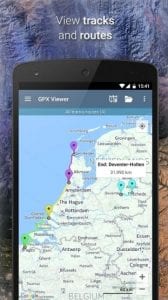 Routes – GPX KML Navigation & GPS Tracker (Early Access)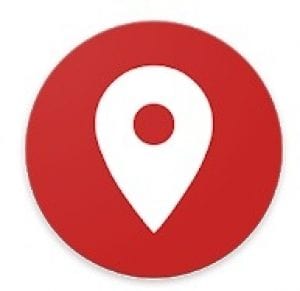 Routes is another app that will help you manage your trip routine and level it up.
The app is fully dedicated to GPX so you get a list of all the features needed. Thus, the app covers offline and online high-quality maps around the globe. You in turn get to plan your upcoming tours or track and record the current ones. As for the planning, there's a simulation mode and open street view that empowers you to get a detailed preview of the environment.
All you need to plan the trip is to find the place, mark some spots you'd like to visit and the app will do the rest. You can also view all the pre-made routes near the place you wanna visit and use them as your tour plan if needed. You can also share you route with the world or share it directly with your companions or mates.
Speaking of recording the route, it runs in the background of your phone and registers your whole path. Once the route is finished you can add some waypoints with places you've found the most interesting and add your notes to them. In case you're following a planned route you can also use a voice assistant to guide you all the way through.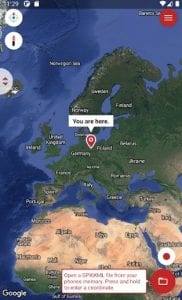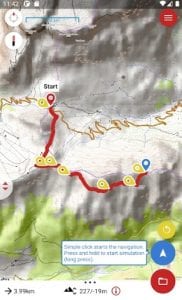 You may also check: 7 Amber Alert GPS Apps for Android & iOS
Strava: Track Running, Cycling & Swimming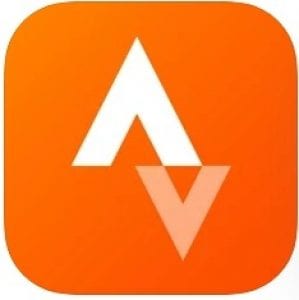 And lastly, Strava is an activity tracker app that empowers you to record your routes and share them with others.
In the first place, this app covers a wide variety of activities so you can find pre-made routes for almost every training you can imagine — from rock climbing to kayak. Therewith, you get to record your runs and analyze them later on. The app also has a daily challenges system that can serve you as a powerful motivation tool.
So basically whatever type of training you have you can get a detailed examination for it. Thus, the app can track the distance the pace, the speed, the elevation you've gained, and the calories you've burned. Of course, you can get more info if you have some fitness bracelet or something like that.
Once your route is recorded you can share it with the community. Therewith, you can add some personal notes with tips or whatever else. And you can also view other people's fave training spots and routes and follow them by yourself.
You can even combine several activities in one training session by mixing the routes. Besides, you can join groups of people dedicated to particular activities and plan group training.