Are you looking for both a multifunctional and convenient calculator? If your answer is "yes", we have to have to recommend you to try Graphing Calculator Plus app. Now let's have a look at its functions!
More specific calculator apps can be found here. In this article, you'll discover the area calculator apps which will allow you to count the space measurement 10 times faster.
First of all, we have to admit that this app is pretty lightweight. So, you will install it in a couple of seconds.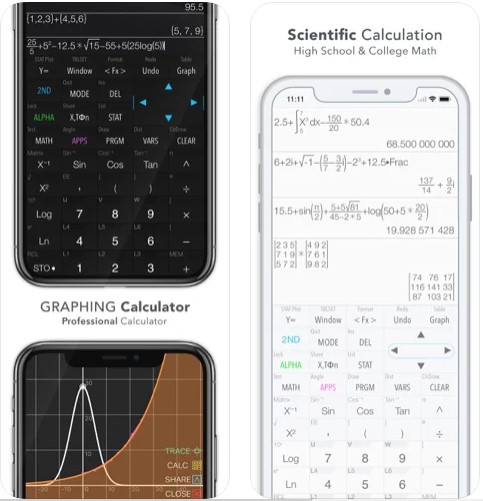 In Graphing Calculator Plus, you can carry out a great number of tasks. Below, you will find the most useful features:
Basic General Calculation
X & Y Calculation & Intersection of Functions
Statistics, 2D Graph, and Regression
Table and Equations Solver
Calculate Integral Functions
Over 40 Common Constants
Fraction and Degree/Angle Calculation
Basic and Advanced Matrix Functions
Unit Converter (50 Categories, 1000+ Units)
Numeric Integral & Derivative Calculation
Supports Wireless Keyboard
The next interesting option that many users will certainly like – History Tape View. Due to this feature, you can easily keep track of all your actions. No doubt, this is a great bonus out there!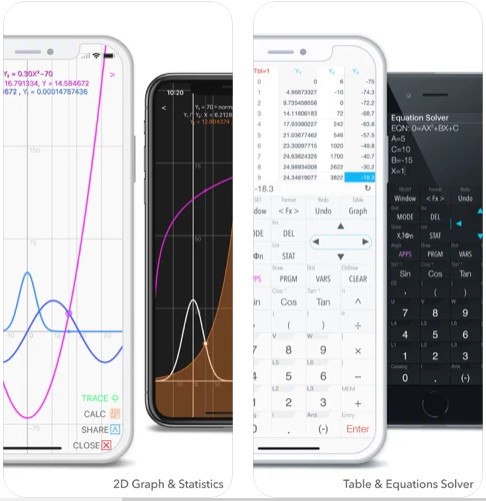 In case you have faced any misunderstandings, the app contains various user manuals and tutorials. Plus, you can contact responsive customer support – the technical assistants will help you at any time!
Despite a great number of functions, the app works steadily without any lags or bugs. Moreover, Graphing Calculator Plus boasts a very user-friendly interface, so we can surely say that even novice users will quickly find out how to use it!
Moving on, the majority of users truly like this app, as we have not found any negative feedback. Additionally, the developer guarantees the product's quality, therefore the app's version is constantly updated.
In case you're studying economics, you might need this calculator app, as well as the GPD calculator.
Summarizing all the points mentioned above, Graphing Calculator Plus is a must-have tool for students, teachers, engineers, and mathematics. So, hurry up to try this app – you will not regret!