Atelier Web Remote Commander Professional is a multifunctional software that allows you to control remote servers, connect to other computers and receive system or network information.
The program does not take up much storage space, so you will install it in a few seconds. Plus, it works remotely as 64-bit on the 64-bit operating systems.
Check also the best android remote control apps – to get remote access to your Android device.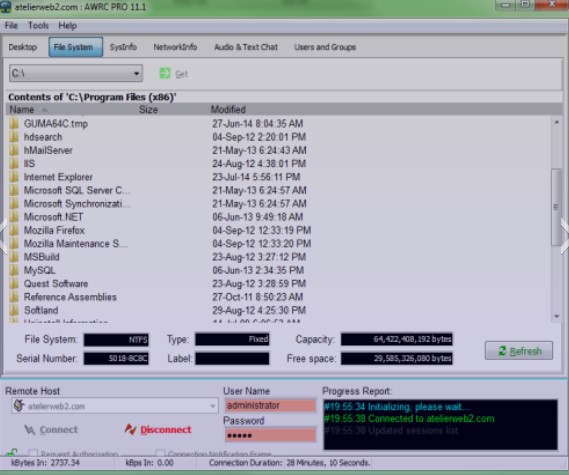 The best part there – you don't have to download any software on the remote machine.
Despite a great number of functions, the program is very convenient to use. In case you have faced any difficulties, you can read tutorials or contact responsive tech support.
So, in Atelier Web Remote Commander Professional, you can carry out various tasks remotely:
Check account information and password hashes
View system and network information (physical memory, RDS/TS, ports, statistics, routing, IP/Transport protocols, etc.)
Scan all machines in your LAN
Check all IP addresses in a specific range
Send Wake-on-LAN signals
Record sessions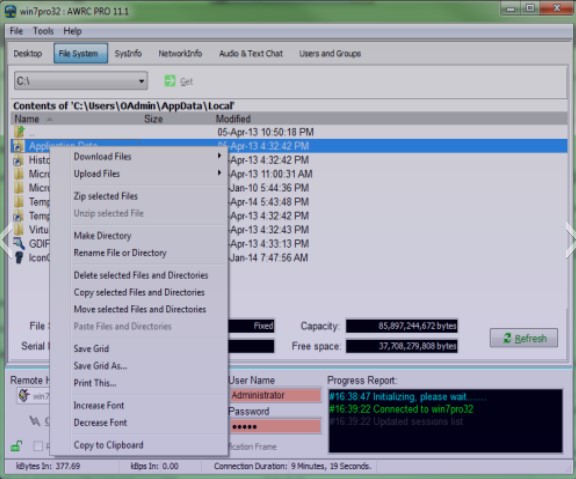 As for the additional options, the program contains built-in chat, access control, remote surveillance, Ping function, Unicode support, and so many other features!
By the way, how about the universal remote apps? Now you can easily control your TV and other devices, using your phone.
All in all, Atelier Web Remote Commander Professional is a must-have tool for remote audit and inventory. This software ideally suits system administrators and support services. Highly recommended!