Yatzy Scoring is a lightweight game that combines a minimalistic interface and simple gameplay. So, let's read more about its features!

You may also like: 11 Best Griddler puzzle games for Android & iOS
When you first open the game, you should insert the players' names. After that, tap on the Play button to launch the game.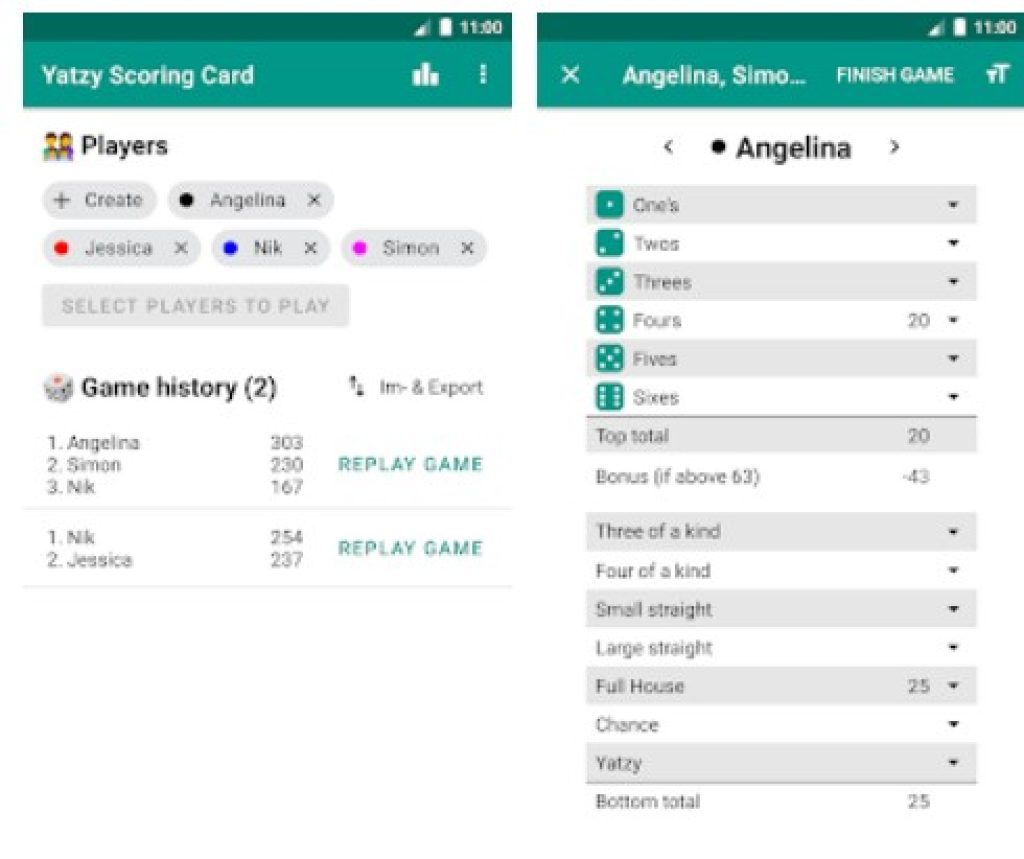 All the users will have to play this game step-by-step. Each participant should throw up to three dice. After that, they will have to set up the reverse discarding of dice manually.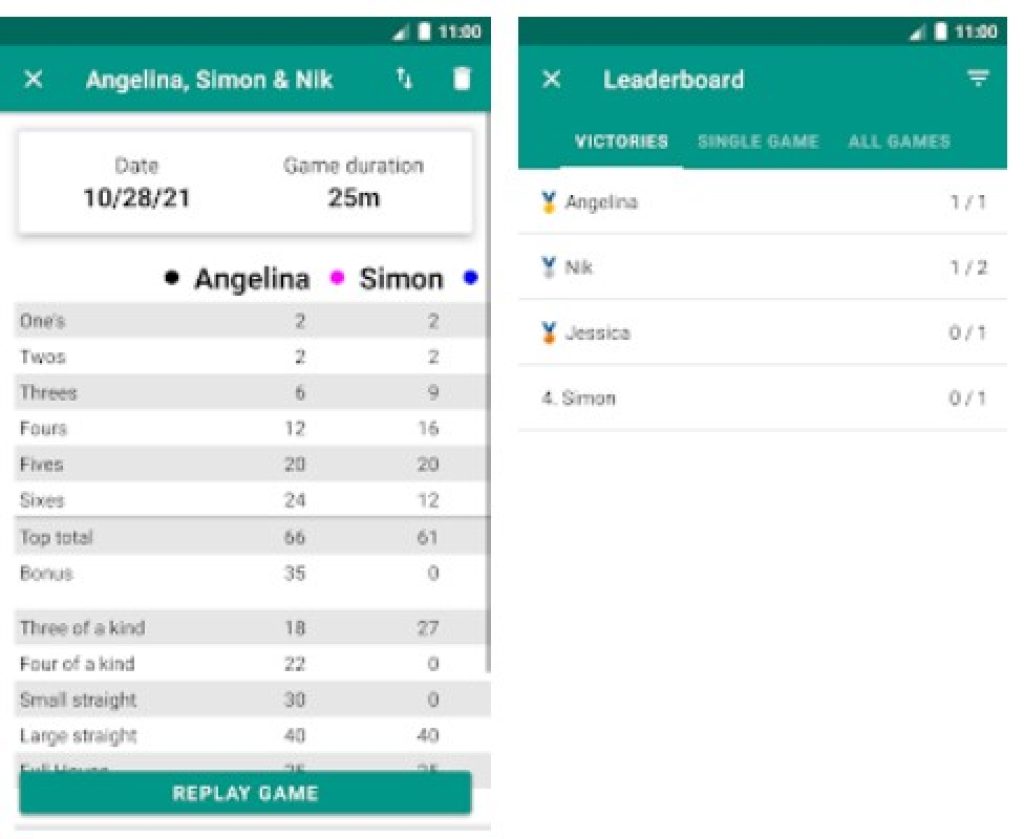 There is no need to have a pen or paper, as the game will automatically monitor the points of each player. For this, you should click on the special section developed for statistics on the top of the screen. Here you can keep track of all the winners and their scores for the entire time period.

You may also like: 11 Best Games Like Sudoku for Android & iOS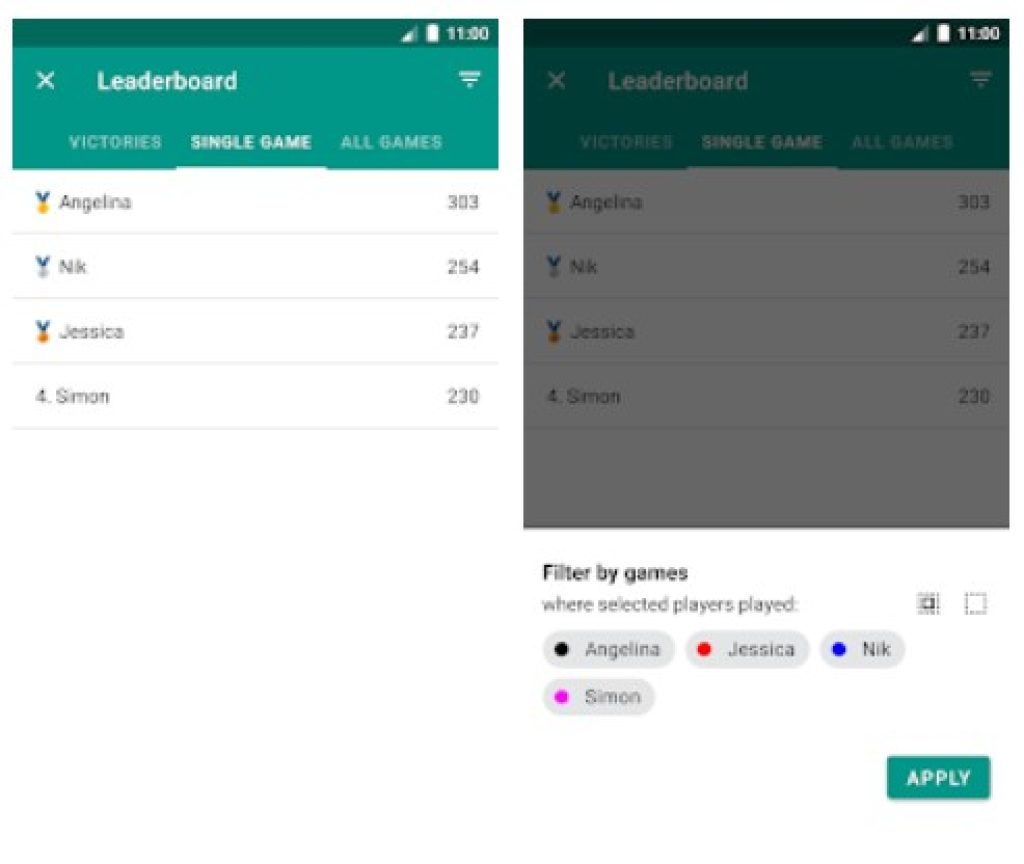 Moving on, the application allows users to customize a great variety of settings. Just tap on the 3-dot button to gain access to the Settings section.
On this page, you can enable automatic players' shifts, apply import/export options, or delete the entire game's history. If you want, you can also enable a night mode, adjust the interface color, or change a foreign language.
In general, this is a small, but useful app that you can utilize for each Yatzy game.

You may also like: 11 Hardest Puzzle Games for Android & iOS in 2021