The best way to learn to play on the guitar your favorite songs is to use this app! You can hone your skills anywhere and anytime you like with the Guitar Pro Riff app. It is a simulator of your guitar on the screen of your phone or tablet. The app has a library of more than 1000 songs, everyone can find something that he likes.
By the way, we prepared a list of the best auto-tune apps for you in case you decide to record your vocals professionally.
Be sure, you will easily and quickly memorize all the chords so that you can play them live later. The application interface is simple and user-friendly. The main menu is consists of two tabs – Play and Options. In tab Play, you can choose the songs of popular singers of different eras and genres.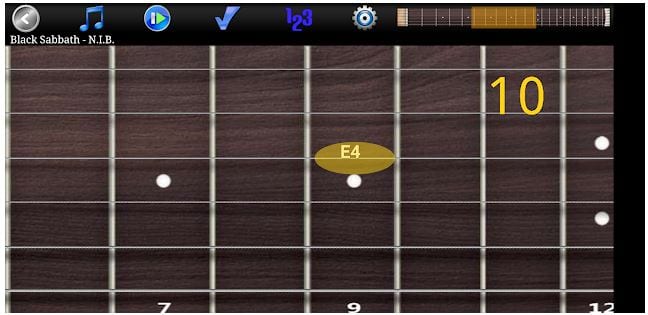 On the screen, you will have a fretboard with strings and frets. You can scroll a virtual fretboard to select the fret you need. When you click a string, you will see a chord you are playing. In the top menu, you can check yourself. The app tracks what chords were played, and shows you the right variant.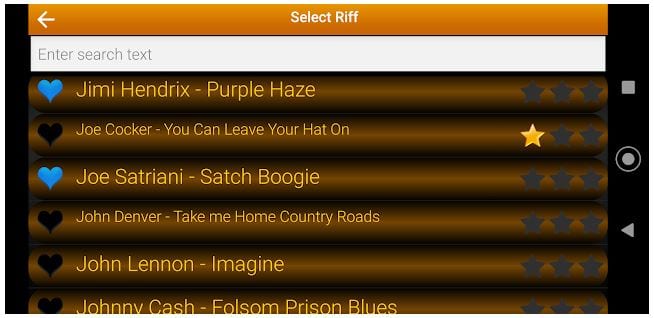 In general settings, you can customize the guitar for yourself. Depending on a song, you can select the guitar – classical, clean, or distortion. It will make the sound more realistic and similar to the original song. The virtual guitar has a resizable fretboard, so it will be suitable for phones and tablets of any model and size.
By the way, do you like playing music games? You will surely find something suitable in our list of the best cross-platform games.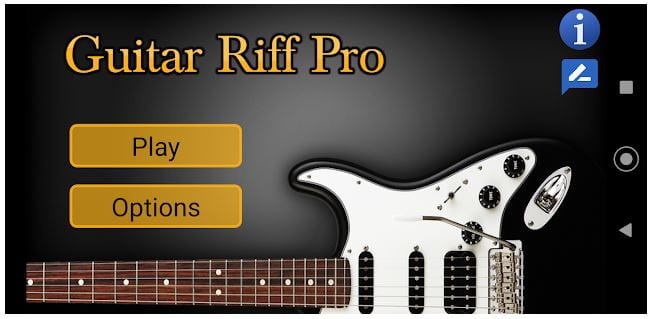 It allows regulating riff volume and speed, which is important because users can have a different level of skill. Also, you can add vibration and note names. It is created a special tab for notes in the top menu, so customize it as needed to speed up memorization of chords.
For all the creative people out there, you might also want to explore our list of the best polaroid frame apps.
One of the features that it allows to focus on sections of the song to master those chords. The app is very well thought out and is suitable for both beginners and amateurs. Success is provided with the Guitar Pro Riff app! Highly recommend!