Fights on the ring are captivating, aren't they? What a mix of adrenaline, anticipation, and action! That's why boxing and all other kinds of fighting sports catch the attention of millions of fans all around the world! And if you're one of them, you'll probably like this game which is called "FISTS FOR RIGHTING"!
This game is really cool but it doesn't include the multiplayer mode. If you want to play together with your friends, check out the best apps for that.
When launching the game for the first time, you can choose whether you want to create your personal account or not. Here we recommend investing your time in creating one because, without it, not all the features of the game are going to be available.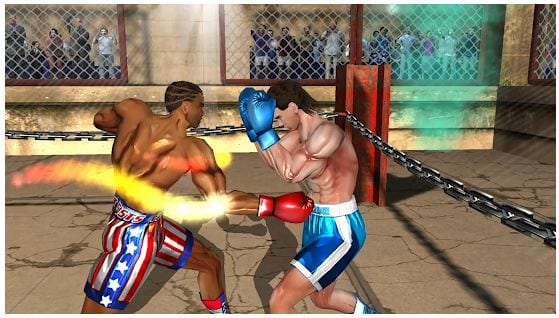 Before starting a fight you are able to choose your character from the list. Each of them has his own unique story which will be demonstrated to you as a comic before you will actually start the game. By the way, all the fighters come from different countries. When the fight starts, don't waste your time! Use the controller to knock your rival out.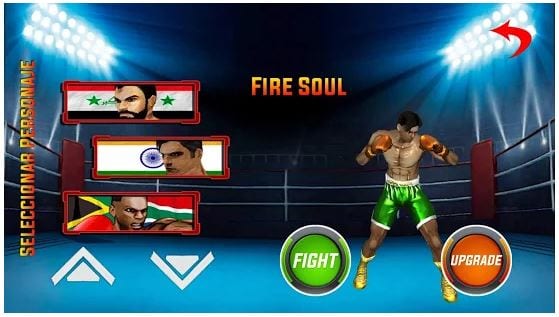 In case you're experiencing a knockdown, you have 10 seconds to get up. After each round, you can continue the game or quit. Each fight starts at the new locations which are performed in the tiniest details. The animations are realistic enough, which is not an often case for the games of this genre.
Here you are choosing your characters, but you don't have the possibility to create them from scratch. If you want to do that, check out this list of apps.
Another prominent feature of FISTS FOR FIGHTING is its decent graphics and juicy colors of the game. There is something charming in the fact that this game brings the atmosphere of 2000s games. Another bonus is the cool soundtrack and background sounds – the developers definitely put thought into it.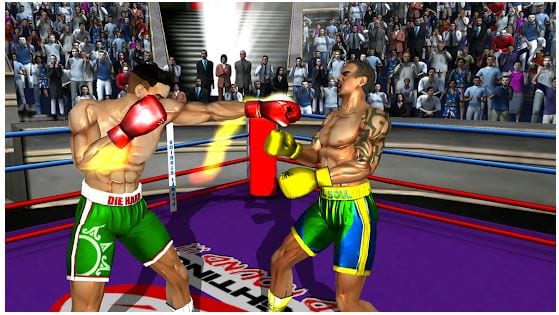 By the way, during the game, you earn points that you need to use for upgrading your fighter. It is crucial to do that since it will give you an advantage in future fights.
Moreover, if you're into sports you may also like the best football streaming apps.
All in all, we can really recommend this game as a fun and exciting adventure! The whole atmosphere of FISTS FOR FIGHTING is so catchy we literally couldn't stop playing it round after round!