The majority of people didn't think about their hard drive before they have faced various performance issues.
Hard Disk Sentinel Professional is a hard disk monitoring software that works in the background. This tool is full of useful features, so let's read more about them!
So, in Hard Disk Sentinel Professional, you can monitor hard disk drive / HDD status, including health, temperature, and all S.M.A.R.T. (Self-Monitoring, Analysis, and Reporting Technology). Besides, it is compatible with all hard disks.
We can also recommend you to check the best apps for remote desktop access for Windows.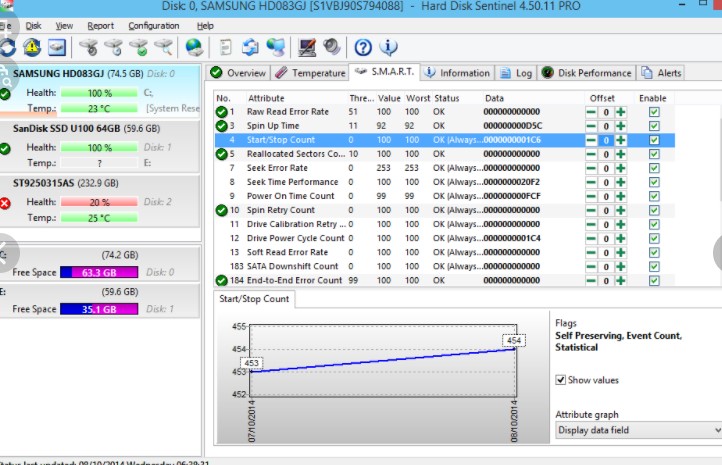 The major task of this tool is to detect and remove hard disk drive problems and failures.
One of the best options of this program, it offers the most sensitive hard disk health rating system. Therefore, it will prevent HDD failure and SSD / HDD data loss.
While using Hard Disk Sentinel Professional, you can launch hardware hard disk self-tests. These tests will help you to check all hard disk problems and repair all weak points.
When the software finds any errors, it will send alerts by e-mail, SMS, network message, etc. Plus, it can send daily emails about the current status.
Another interesting option there, the software offers a great variety of backup methods. For example, you can backup data to the local computer, LAN server, remote server, or even e-mail. Plus, you can use additional tools to create archives or record CD/DVD media.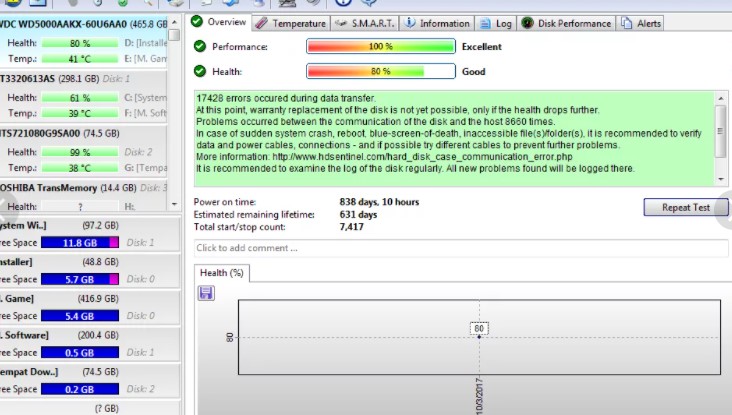 Moving on, the developer constantly updates the program's version. No doubt, this is a great advantage!
By the way, you can also monitor hard disk status remotely. For this, you will need to use a web browser or your smartphone.
As for the program's interface, it is very straightforward. On the top of the screen, you will find several sections and buttons. Due to the color indicator, the program demonstrates the level of the problem. Below, you will find a detailed description of errors.
And after you're done with your disk repair, you can download one of the best photo viewers for Windows.
To sum up, Hard Disk Sentinel Professional is a must-have tool if you want to protect your data. While using the program, we have not faced any significant drawbacks. So, hurry up to try it – you will certainly like it!