When you feel tired from work and exhausted, you probably want to relax. But how to do it? The answer is easy – try meditations!
This is one of the simplest and cheapest ways to relax after a hard day. You won't need to go anywhere – with these guided meditation apps you can practice at home.
By the way, if you want to relax in a different way, check 5 Best Face Yoga Exercises Apps.
There are options for Android and iOS users.
Aura – Meditation & Sleep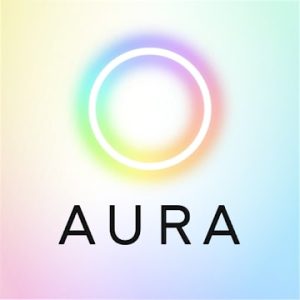 Here comes one of the most famous meditation apps that have a free set of functions. Aura will help you to transform your well-being and increase the quality of your life.
This app is a tool you can use yourself. There is no need to have a mentor or a teacher, you can do everything with no assistance.
Let's focus on the features you will get in Aura:
Give the app some data about yourself. Tell it what you need and what you lack. This will help Aura find the best practices to solve your problems and help you relax.
Aura has an AI module that will analyze your preferences and then give the best recommendations. Users say these tips and exercises are pretty precise.
Find the people whom you trust most of all. There are hundreds of professional coaches and leaders. Make sure you follow them and use their content.
Listen to meditations. This is the greatest way of meditating as you will be guided by a soft voice and colorful images.
New content is being added almost every hour so you will never lack articles or videos. Aura is being enriched all the time!
There is another reason why you should try Aura. It is simple to use thanks to its smartly done users interface.
The application is available for free with its basic functions.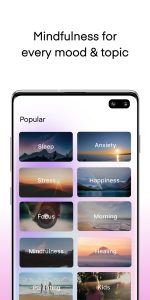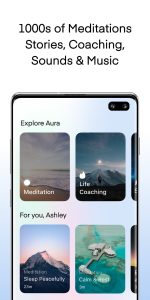 You may also like: 20 Best Yoga Apps
Smiling Mind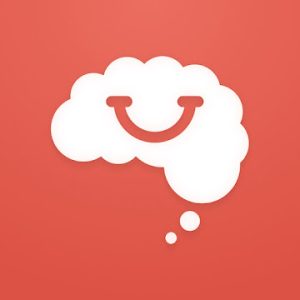 It is a common phrase that you have to be kind and caring to yourself. But how to practice such a rule? Well, using Smiling Mind is clearly one of the solutions.
The main aim of this meditation app is to help you maintain a good state of mental health.
However, let's focus on the best functions provided by Smiling Mind:
Try meditations.

There are plenty of them – it doesn't matter what you want to reach, be it a healthy sleep or relaxation after a challenging day at work, you will find the necessary audios.

All the

content is divided into categories

, according to the age of users. There are good meditations for kids, teenagers, as well as adults.

The meditations are also divided into groups, according to

the aims they can help you reach

. There are meditations for sleep, sport, work, and other activities.
Most users love the application for its simple interface and nice design. In the comments, people write their mental health improved and their sleep is getting better.
The app will collect some pieces of info about you, such as your contacts, health, usage data, and some other details. All the details will be linked to you.
What is especially nice is the size of Smiling Mind. You will need approximately 32 MB to install it.
Smiling Mind is available for free on the App Store or Google Play.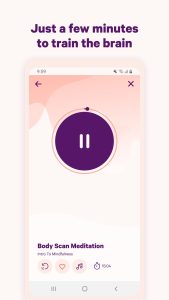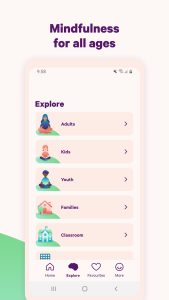 UCLA Mindful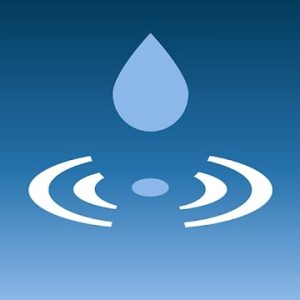 Here is another cool app to start practicing meditations. This is one of the best tools if you want to meditate yourself, with no help from other people.
All the techniques are quite simple to understand. What's more, there are detailed guides on how to practice.
These are the features you will get at no cost after the download:
Explore basic meditations

. These are the meditations to get started. They are simple and quite short. We recommend starting with them.

Try Wellness meditations. They were created for people who tend to have some serious problems with health. These meditations are usually a bit longer but it is worth it.
Watch videos. When you try meditation for the first time, you need to watch some guides to understand how to do it correctly.
Listen to mindful podcasts. It is also a good thing to maintain your mental health. Many people tend to listen more than watch. Indeed, it helps you to keep doing your activities and absorb information at the same time.
Make sure you try the built-in timer. This is a function that will come in handy if you are meditating on your own, with no guides or mentors.
UCLA Mind will collect some data but it won't link it to you and give it to a third party.
What is more, there is a web version if you don't feel like downloading the application on your device.
The app is available for Android, as well as iOS users.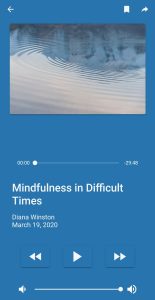 Insight Timer – Meditation App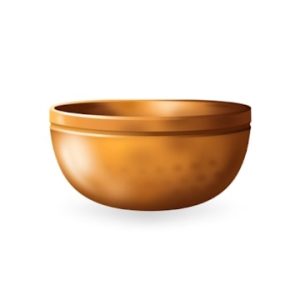 If you tend to suffer from anxiety or sadness, you need to get Insight Timer. It will help you to focus on what you feel through guided meditation.
This app is famous for its great users interface that is intuitive and clear without any instructions.
Here are the greatest functions you will explore in Insight Timer for free:
There are over

1000+ guided meditations

. A soft voice will lead you through a peaceful air of your mind. You will focus on your feelings, not on your thoughts and worries.

The content is updated every single day

. Over 50 new guided meditations are added every day.

Join a friendly community

that is always there to help you. There are over 20 million people from all over the world. You can ask any question regarding meditation and get almost instant answers from people who know the topic well.

Find the best and leading people in the world of meditation and yoga, Subscribe to them, and try their meditations.
Enjoy a mood tracker. This is important to hear your feelings and track your mood. This will enable you to analyze your mood fluctuations.
Insight Timer is free with its basic options. You can easily do with these features, they are enough to start meditating. Should you need more, you can always go premium.
The application is quite big. It will require almost 190 MB. Still, it is worth it.
Please note the app will collect various data about you, such as your location, the purchases you make, your usage data, contacts, as well as health.
Insight Timer was chosen to be the best meditation app on the App Store. Nevertheless, Android users also appreciate it greatly.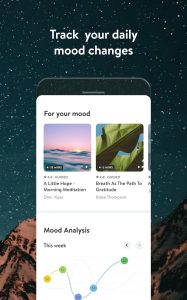 Serenity: Guided Meditation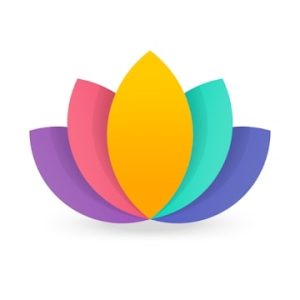 This app was created for guided meditation. It has a minimalist interface and powerful functions at the same time.
To start using meditations as a relaxation tool, you should start with the basics. The developers added a 7-day crash course enabling you to understand all the basic things.
Let's see what Serenity can give you for free:
Try sleep guides. It is proven that a huge number of people tend to be nervous and have sleep issues. The good thing is that these problems can be fixed or at least reduced with the help of meditation.

Enjoy quick meditations

. This is a perfect function for busy people who can barely find a single minute of free time.

Start your meditation at once. The good thing is that you don't have to create an account – just open the app and go! This is a perfect and safe decision.
Relieve your anxiety and stress level. Today life is exhausting and heavy, especially if you live in a big city. This is why you need to relax after a hard day at work.
The application was designed especially for beginners who barely know something about meditation.
By the way, if you often have to suffer from bad mood, feel free to try 9 Best Mood Tracker Apps.
If you are using the basic mode, you won't need to pay a single penny.
Serenity is available on the App Store, as well as Google Play at no cost.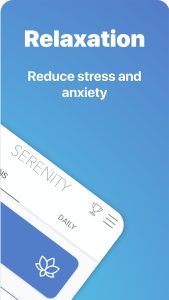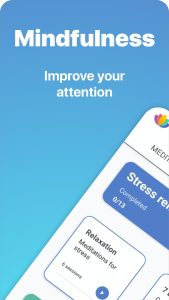 Headspace: Mindful Meditation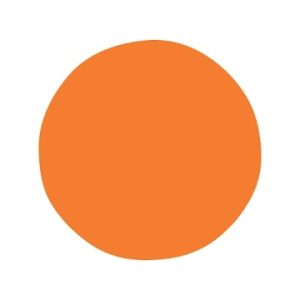 Here is a great application for people who want to live better and enhance their health.The app has all the tools to make your morning and evening better.
Let's concentrate on the best functions provided by Headspace.
Enjoy guided meditation. This is a must if you are new to meditation. You just need to follow the steps that you will be told. This is simple and relaxing.
Try sleep meditation. This option will come in quite handy if you struggle to fall asleep every day.
Check breathing exercises. This is vitally important to breathe well. You need to keep the right rhythm and stick to it.
Read articles about meditation and health. This isn't the key factor to success but it can broaden your outlook greatly. What's more, it will make your meditation more effective.
The app will need about 100 MB to be installed on your device. Some of the options can work perfectly well even when you are disconnected from the Internet.
Headspace will collect some data about you, such as your contacts, location, browsing history, and many others.
The app supports a few foreign languages, such as Portuguese, Spanish, French, and German.
You can get Headspace for free on the App Store or Google Play.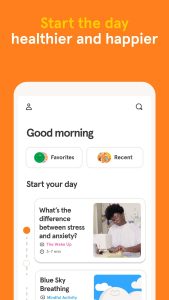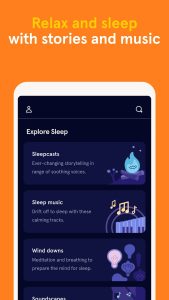 Waking Up: Guided Meditation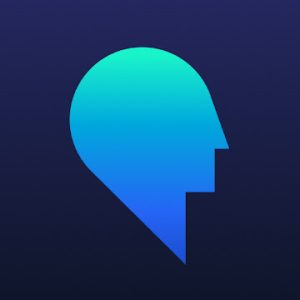 Do you have trouble waking up? Do you struggle to open your eyes in the morning? Then this app is a must! Waking Up will help you to make your health much better, relieve anxiety, as well as bring you calm and happy life.
It is packed with thousands of guided meditations that are divided into groups. For instance, there are meditations for a good sleep at night, stress levels reducers, as well as inspirational ones.
You also need to read theory that will allow you to understand what mindfulness is and how to practice it in your routine life.
The app is free with in-app purchases. However, you can also use the premium features at no cost while a 7-day trial.
Waking Up is available on Google Play and the App Store.
Balance: Meditation & Sleep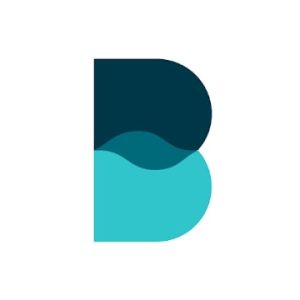 This is one of the most popular meditation applications you can get on Google Play or the App Store.It can boast of a smart design and primitive users interface.
The app was created to make people's life much better by reducing their stress levels and anxiety.
What are the best features of Balance? Let's look at them:
Enjoy personalized guided meditation. The app will analyze your tastes and preferences to give you the best recommendations.
Go for Immersive Meditations. This is a brand-new type of meditation that uses vibration and many other soft sounds combined with a gentle voice that guides you.
Customize your meditations. Sometimes meditation can be too long or too short for you so feel free to change it.
Make sure you try breathing techniques. This is a great thing you can do to keep calm and stay relaxed even when everything went crazy.
The app is free of charge if you use its basic functions. To go premium, you will have to pay $49.99 per year.
The Balance app will require 233 MB of your phone memory. This is more than most of the applications listed here.
You can get it on the App Store or Google Play.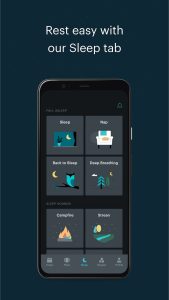 Medito: Meditation & Sleep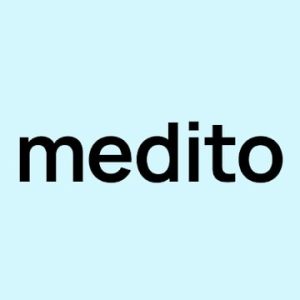 If you were looking for a good tool to start meditating and relaxing, then you have to give Medito a try. It is a simple and effective tool.
The best characteristic of the app is that the content is 100% free of charge. You don't have to buy a single thing so if it is your first experience with meditation, then you don't feel like paying big money for them.
This app was created by Medito Foundation. This is a non-profitable organization that tries to bring meditation to every person's life and change it for the best.
Let's focus on the best features provided by Medito:
Night meditation. These is a type of guided meditation that helps you to relax and then fall asleep.
Enjoy breathing exercises. They make your meditation much more effective, this is why you have to combine it with meditation.
Take a crash course of meditation practices. This can make your meditation journey much easier and faster.
The size of the app is less than 30 MB making it one of the smallest apps on the list.
The Medito app is available on the App Store or Google Play for free.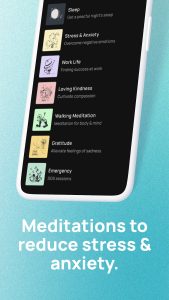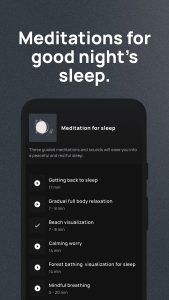 You can also check: 11 Free Meditation Apps