Millions of people all over the world suffer from high blood pressure and other different heart diseases that can end up with a stroke, heart attack, or other cardiovascular disorders. All of them have to monitor their heart rate and blood pressure constantly on a daily basis.
Moreover, those who have a weak cardiovascular system has to be more wise and careful about their health. It includes a healthy diet, healthy sleep, and lead an active life.
Luckily there are lots of apps created to help people to do all the actions mentioned above. We have collected the list of best heart disease apps for Android and iOS that will do a great job in maintaining a good "heart health".
Keep all your heart rates under control with these best apps to measure blood pressure.
Qardio Heart Health
Qardio Heart Health is a free app created to track your heart rate and blood pressure. It also collects different data such as irregular heartbeat, body mass index, weight, calories, skin temperature, and steps.
It easily integrates with other apps like MyFitnessPal, Samsung Health, Google Fit, and has an export feature. According to the information you logged in to the app you will see the analysis of your health condition.
Whether you have normal blood pressure and no reason to worry or one of the levels of hypertension and the subsequent decision to consult your doctor. The app is very popular and has been highly rated. It also has a few awards and was called " The Best Health App".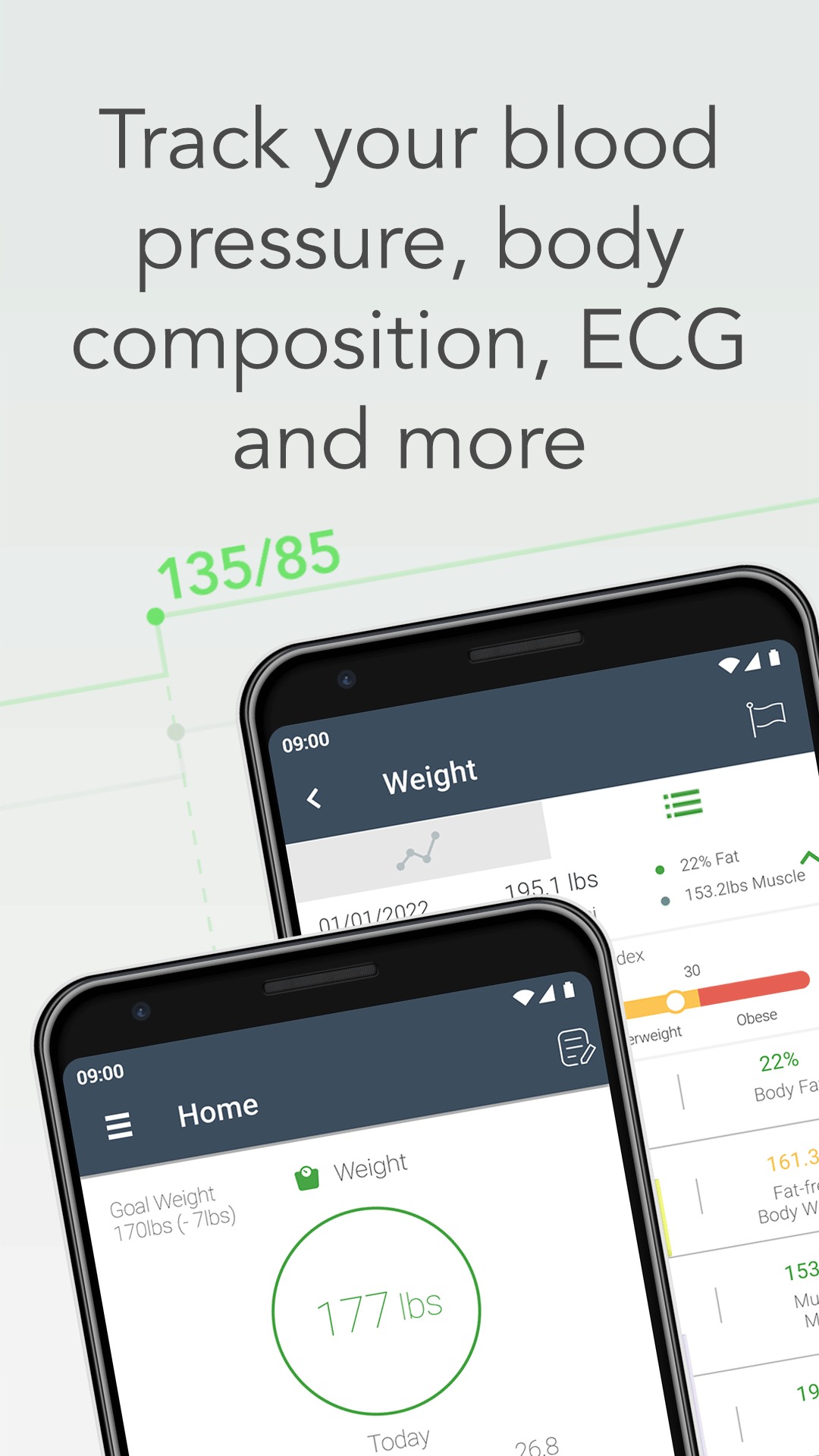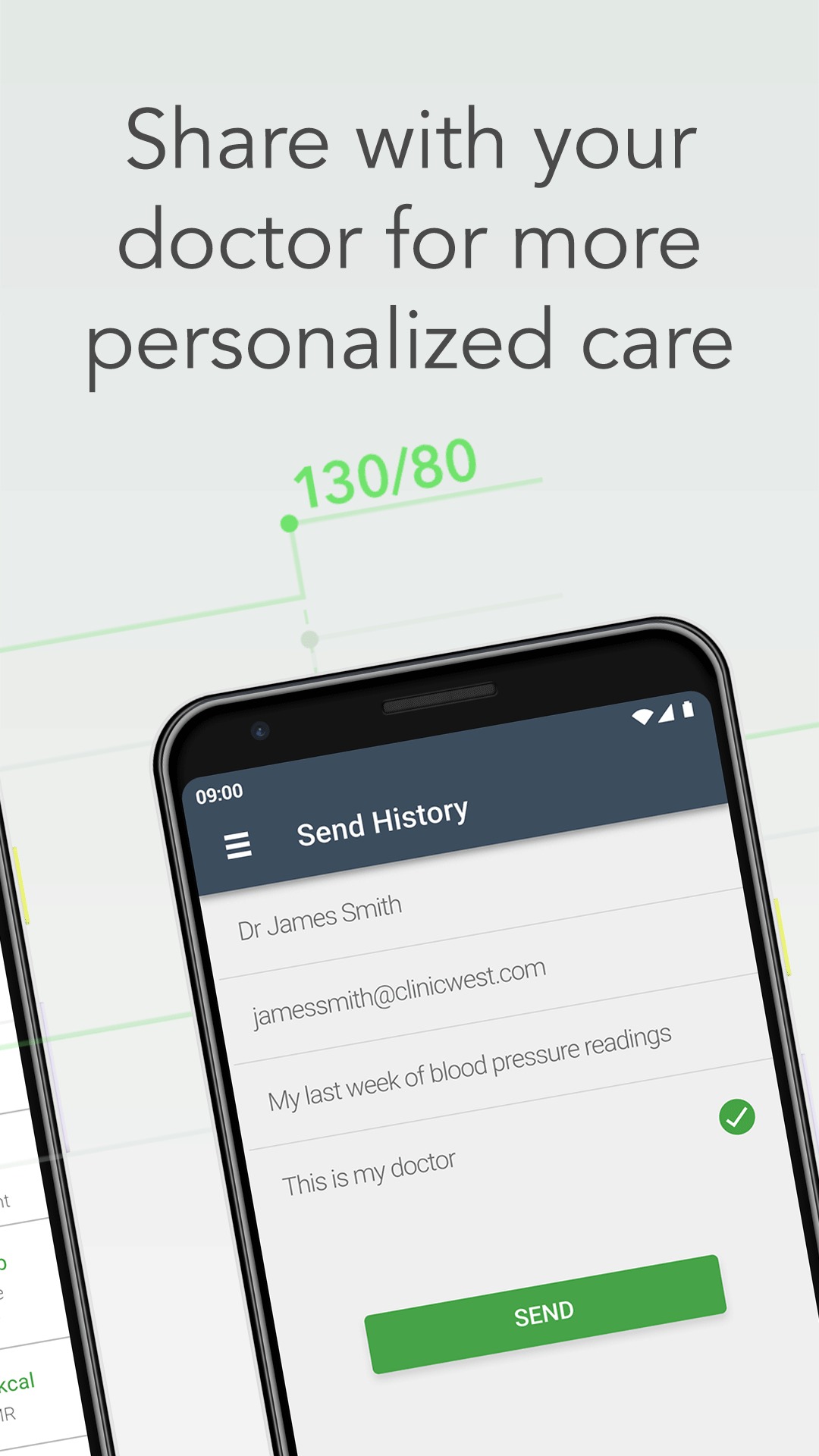 You can also check: 15 Best step counter apps for Android & iOS
Blood Pressure Companion
It is absolutely mandatory to keep on tracking the heart rate and blood pressure in case of having some cardiovascular system diseases. It's also a good habit to monitor those indicators for any person.
Blood Pressure Companion is derived to track all these data and produce the total in graphics and diagrams to show you the risk of heart arrest or high blood pressure.
In this app, you can track systolic and diastolic blood pressure separately, weight and heart rate diagrams will be shown as well. The statistic will be available in a day, week, month, or a year. In the end, you can save all the charts in PDF or HTML format and send it to your doctor.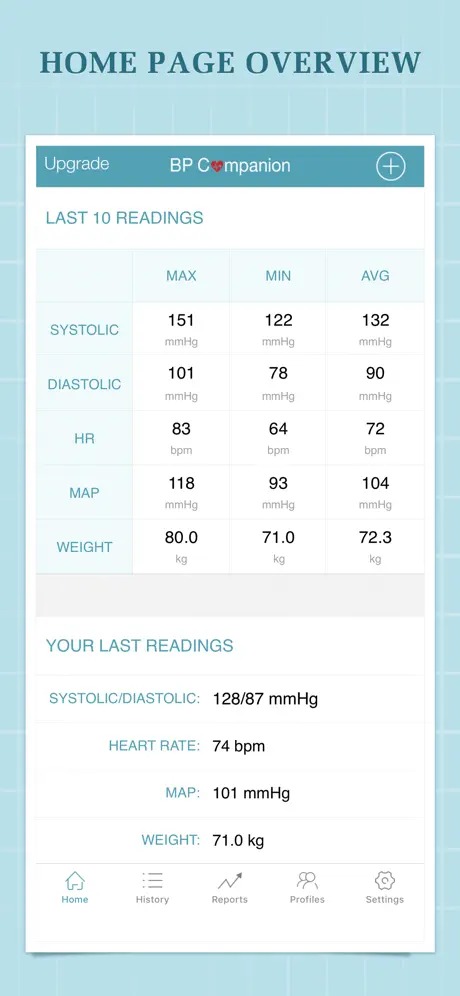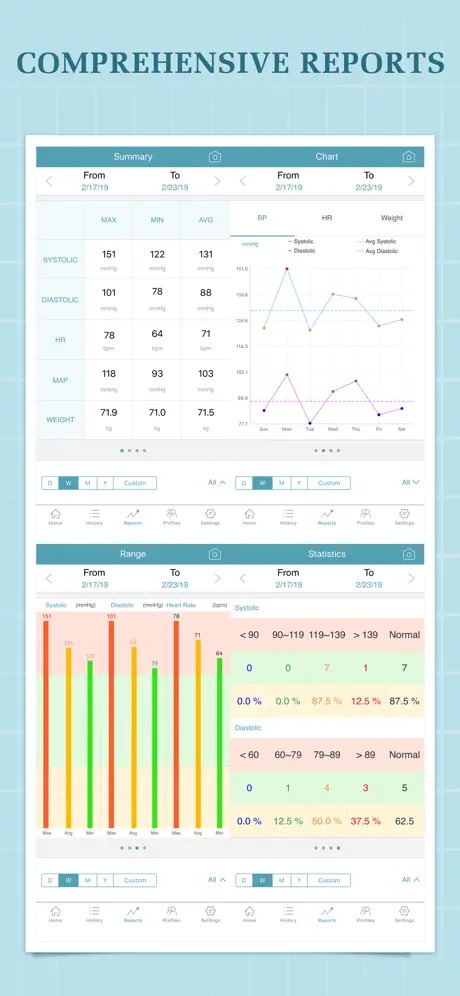 Cormeum: Track Heart Health
This app is a great way to monitor your health. If you have heart disease or you just want to become more attentive to your body, then Cormeum is a useful service.
This app will help you control your salt intake because it greatly affects people's well-being. Add meals and you will always stay up to date with calories consumed.
Moreover, you can also monitor the amount of water you drink during the day and monitor your symptoms.
A good mood is a key to excellent health, which is why it is important to keep a diary of emotions. There is such a function in this app. Add your feelings and observe the dynamics.
If you take medication, then you need to know what time you are doing it so as not to miss your therapy. This service will help you not forget to take medications and also keep a record of daily doses.
This app has a user-friendly design that allows you to quickly get to know how to use the service and all its functions.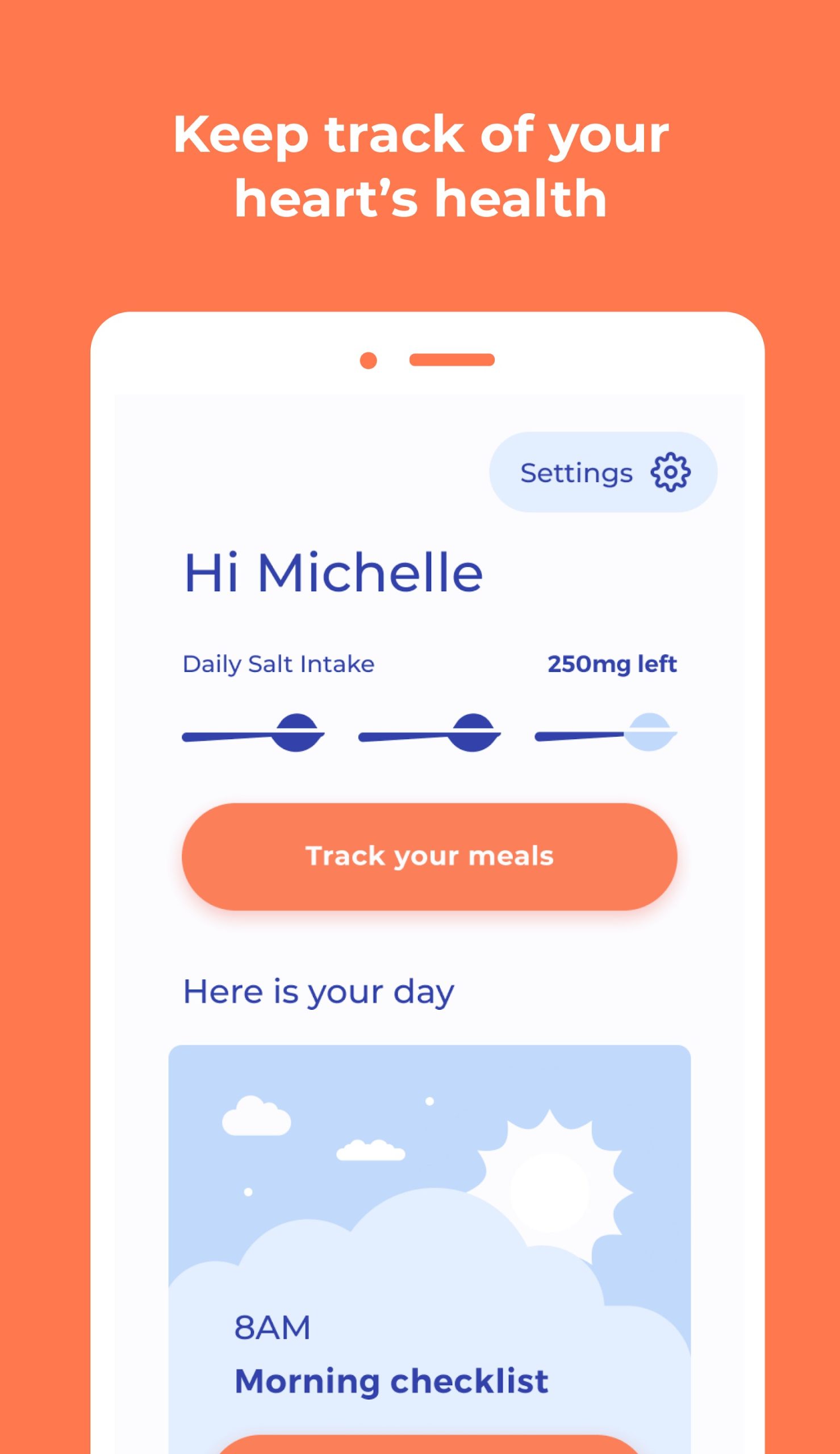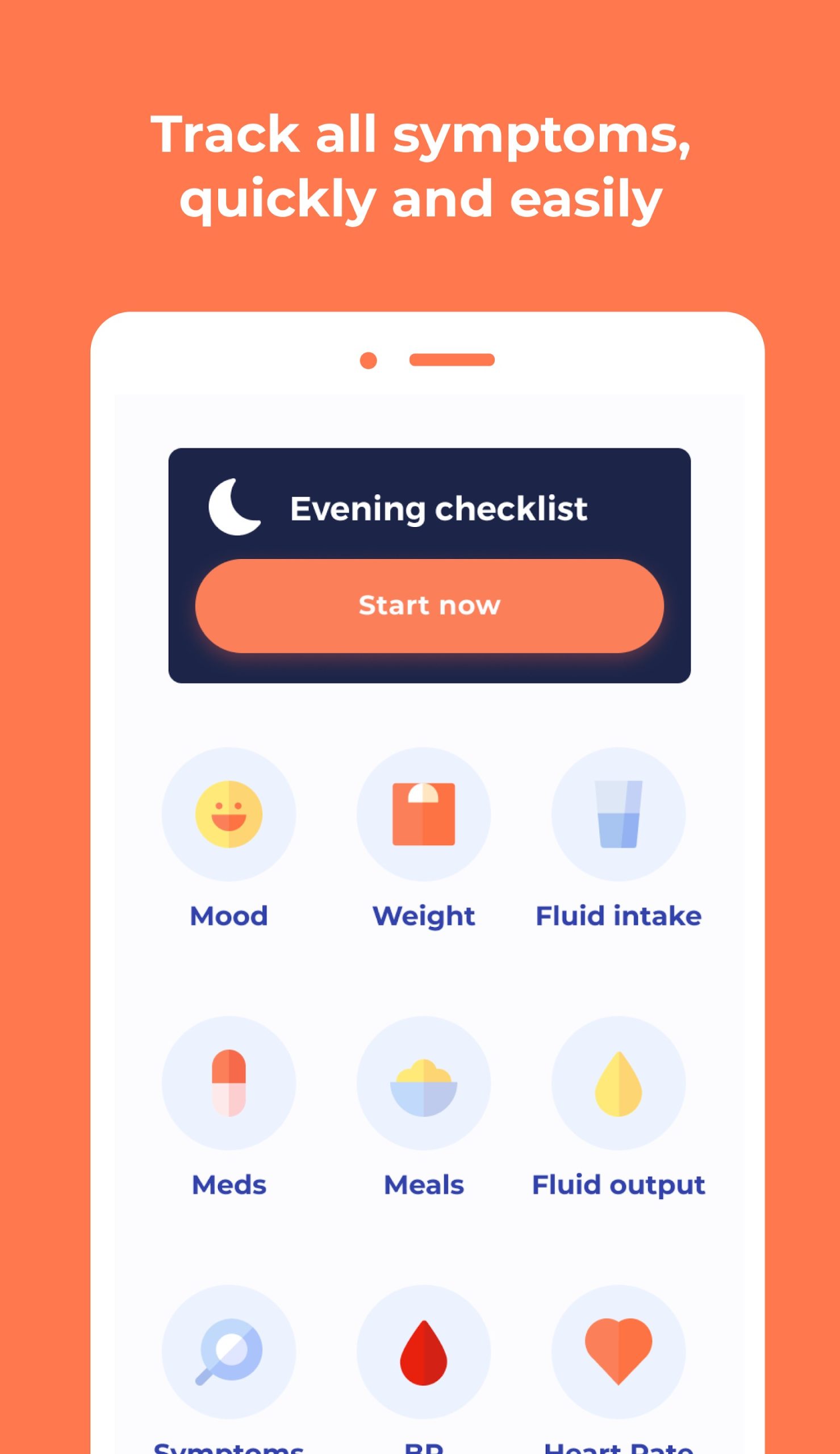 ASCVD Risk Estimator
The app is a collaboration of two organizations American Heart Association and the American College of Cardiology. The aim`s objective is to estimate the risk of atherosclerotic cardiovascular disease for each individual. It assesses different data that the user adding into the app.
The app requires to add:
age;
race;
systolic blood pressure;
diastolic blood pressure;
weight;
lifestyle habits;
cholesterol level and its different indicators, etc.
The app will present the current risk and the risk for the next 10 years. The information given in this app is dedicated to informing patients but not to replace treatment or to be the only good solution for therapy.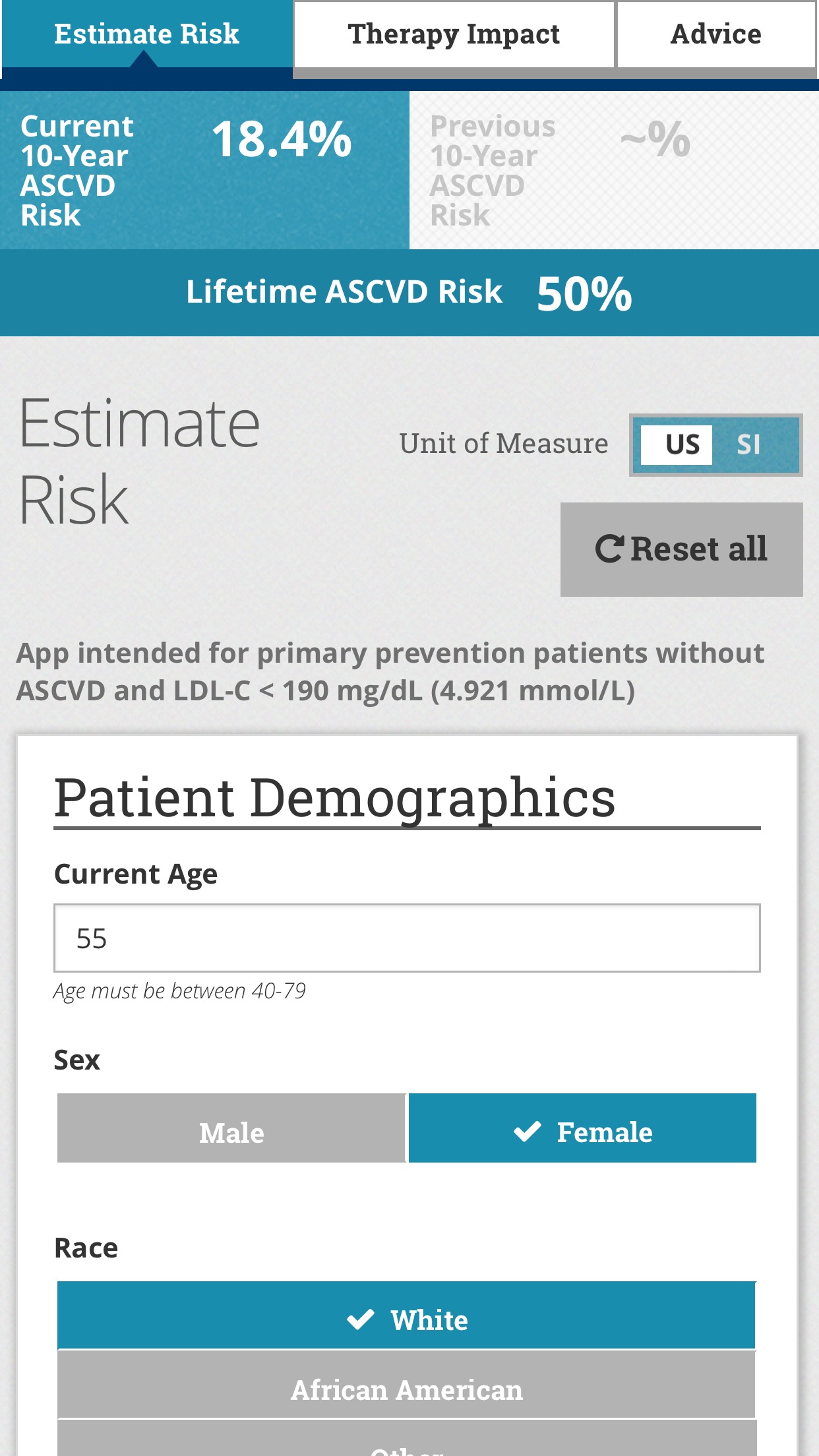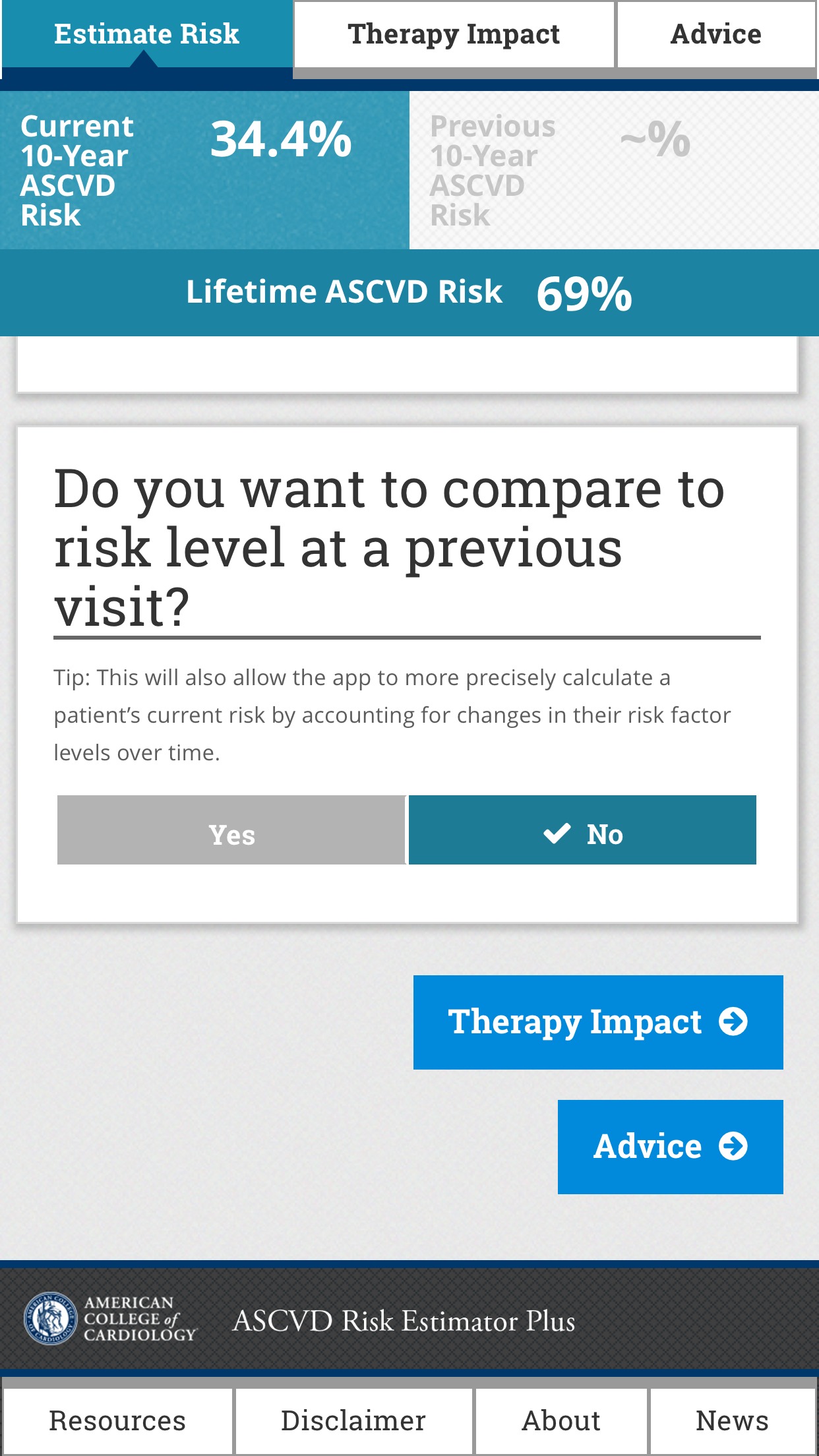 Heart Diseases & Treatment
In this app, you can learn much more about your heart. It contains various articles and useful recommendations for those who suffer from diseases of the cardiovascular system.
All the information is presented in an understandable format, so it can be used even by people who are not familiar with medicine.
Also in the app will be tips on preventing heart disease, which are written by real experts and professionals in this field. The blogs will offer you various remedies that you can make at home and use to take care of your heart.
In the app, you will be able to find all the diseases of the cardiovascular system, which are diagnosed by doctors in clinics. Also, you will be able to find effective ways to treat and prevent them.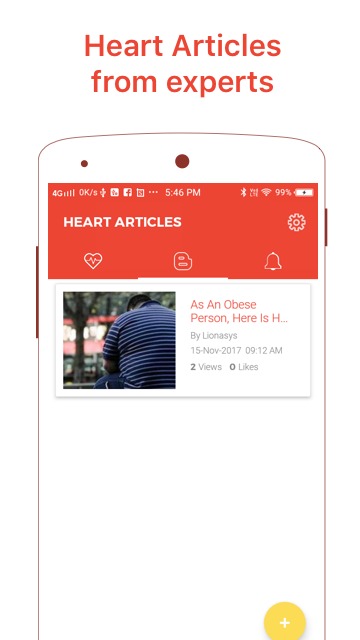 Instant Heart Rate+
This unusual app will be very handy for those who need to measure pulse on a regular basis. It lets a user measure a heart rate using a phone camera. The unexpected feature of the app is that it recognizes your current heart rate by analyzing color changes on the finger.
The app has a good rate and positive reviews that prove that the app is accurate. Moreover, you will see every heartbeat on a screen of your phone just placing our index finger. It's been said that professional medical oximeters have the same principles on pulse measurements.
The app will be helpful not just for heart disease people but also for athletes who constantly monitor their health condition throughout workouts. Instant Heart Rate is available for Android and iOS.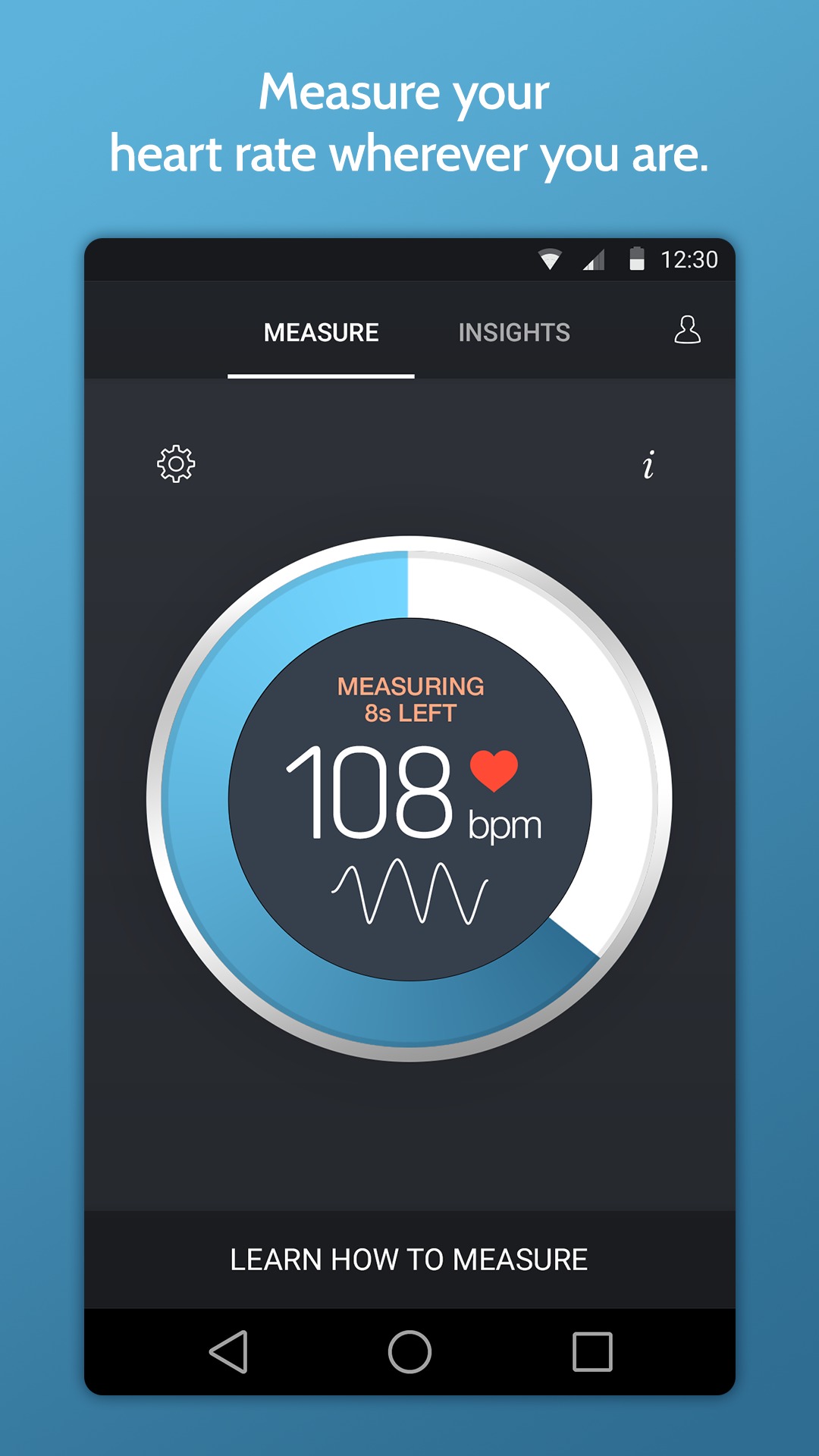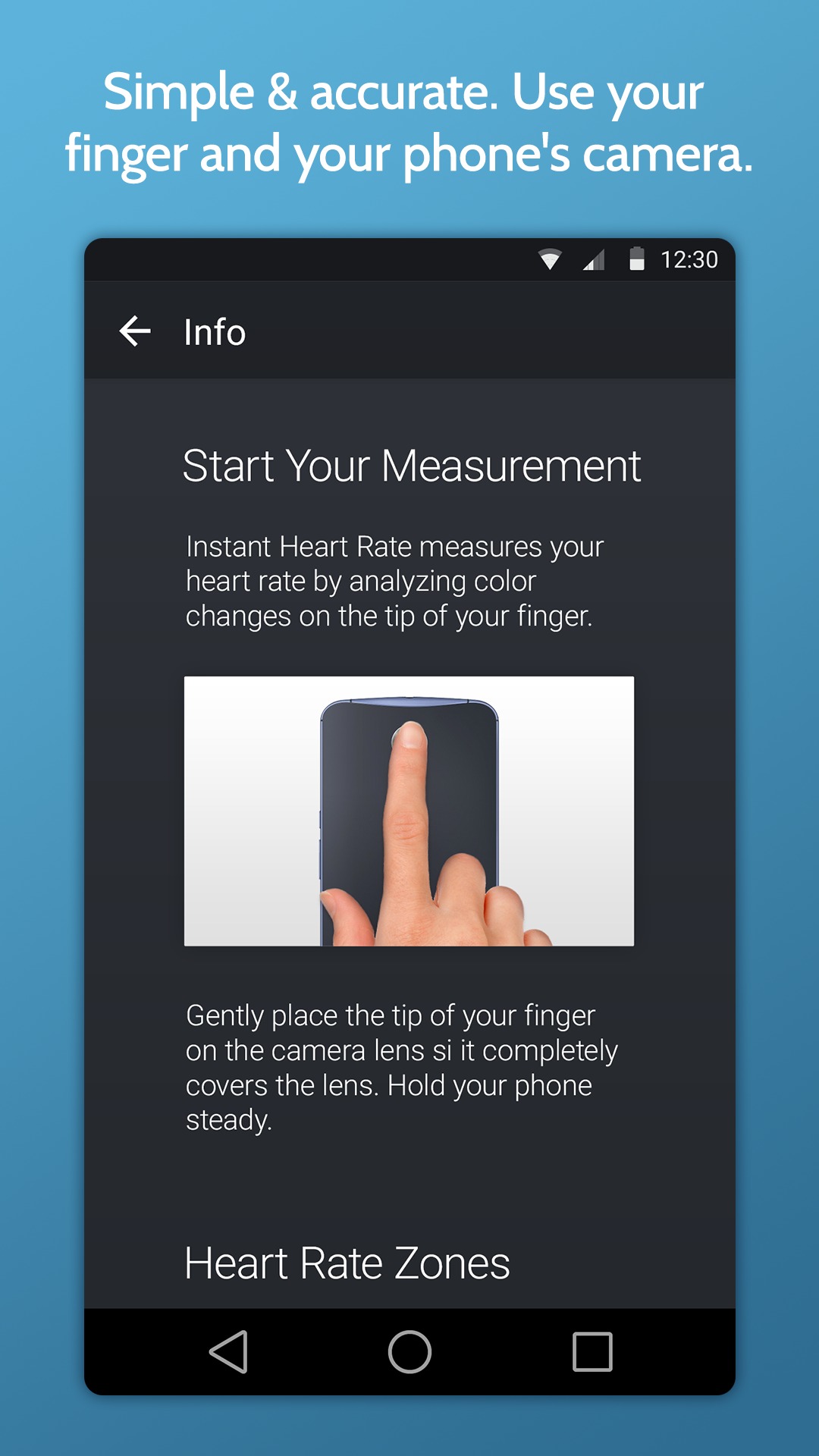 You may also like: 11 Best Eye Exercise Apps (Android & iOS)
PulsePoint Respond
PulsePoint app represents a huge community of CPR trained volunteers that are always near to provide assistance in emergency cases. Those who are in a risk of cardiac arrest have little time an emergency can be late to help. The app offers a good service for those who suffer from heart diseases.
Pulse Point is location-based and works as an emergency alert. It will notify volunteers in the need of urgent CPR. They can work at the same office or be in a nearby store. They can provide life-saving help before the professional emergency appeared.
It's a very crucial point as there are numerous situations that had happened when the emergency car was late due to different reasons. One of them could be traffic congestion as a problem in big cities. The app also will alert you about any other dangerous event happening in real-time. For example a fire or flood.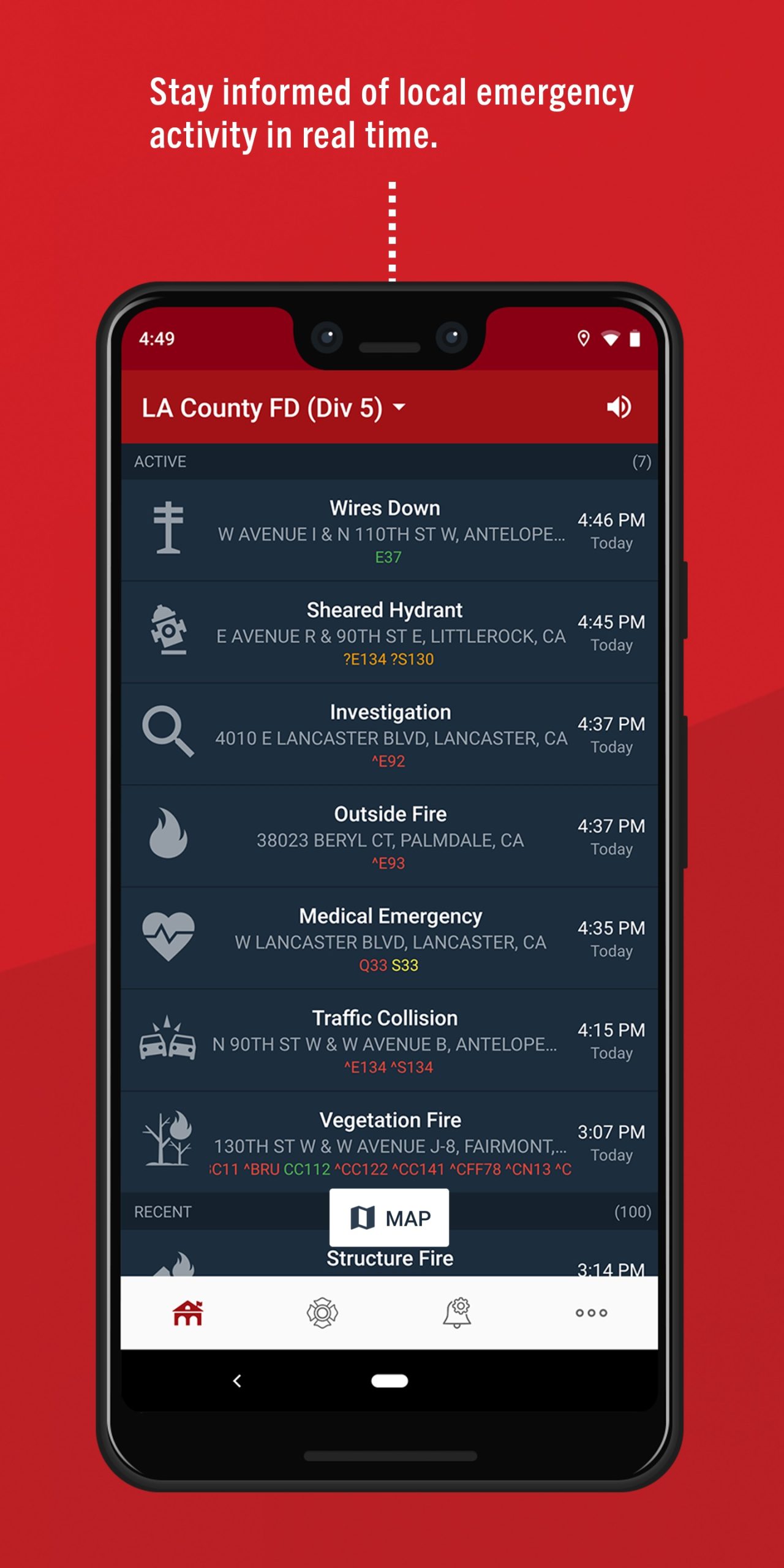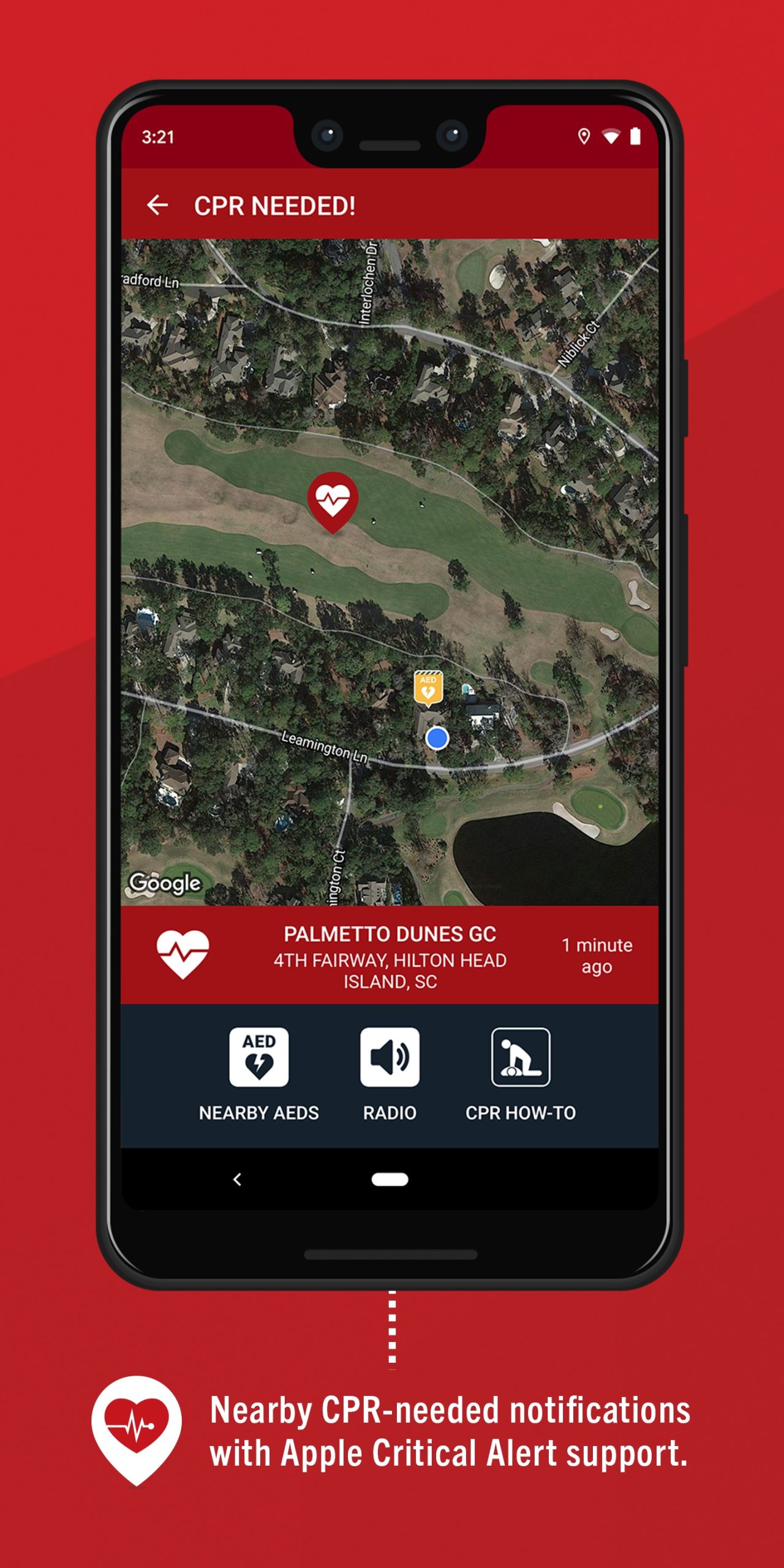 Kardia
Kardia is the app dedicated to ECG analysis. It works with FDA-cleared Kardia Mobile. You need to place your fingers on electrodes. No wires or gel are required. The result is an accurate medical ECG right on your phone. Then Kardia will give an ECG assessment. Either it's normal or you need urgently consult your cardiologist.
The app will also give an assessment to your blood pressure: normal, prehypertension, or hypertension. Body mass index can be analyzed and presented in a chart as well.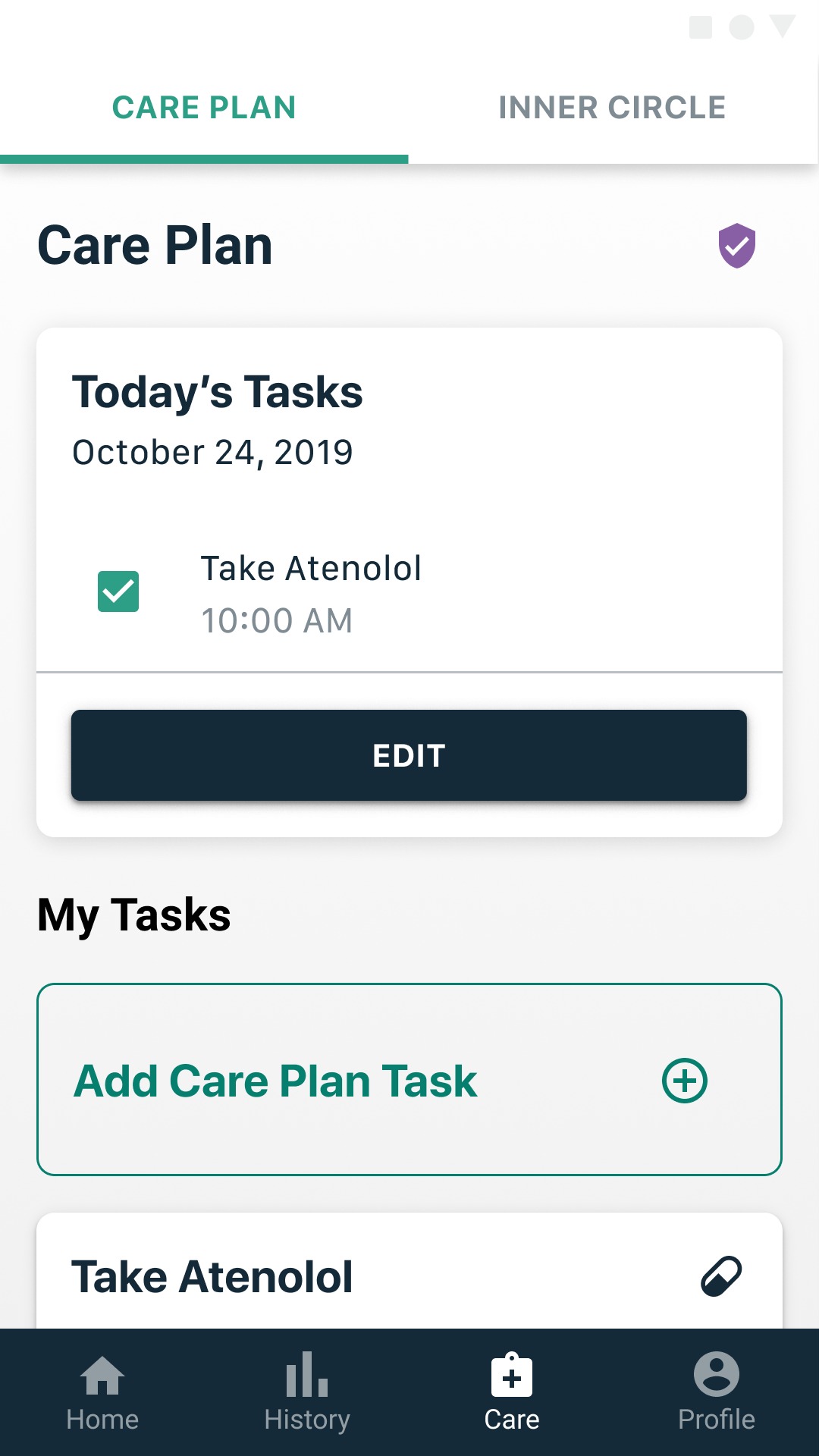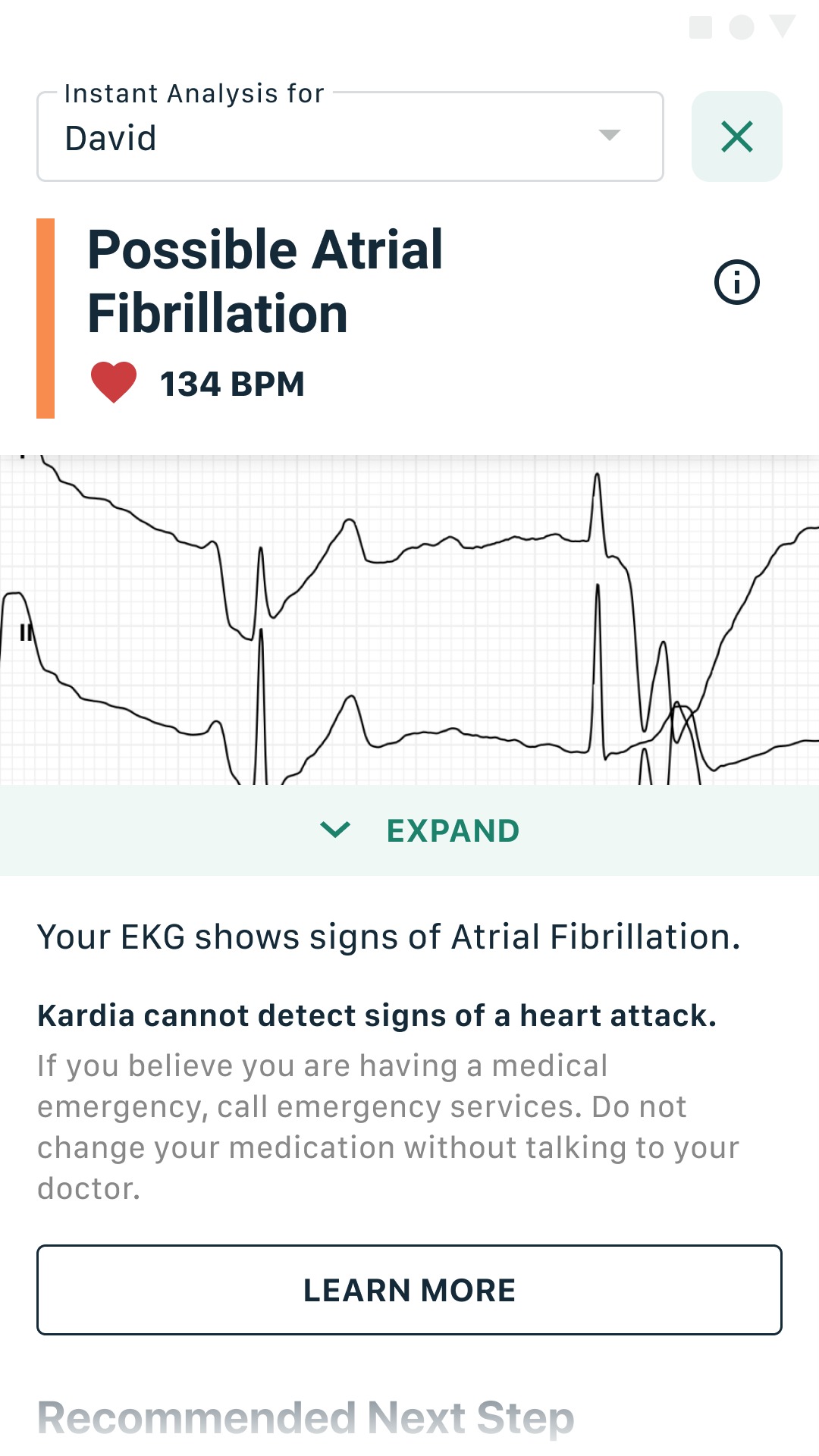 Blood Pressure Monitor
Obviously, blood pressure and heart rate directly correlated. Because of that, it is essential to take control of all the aspects of your health, especially if you already have some problems with it. This app will help you to keep track of your blood pressure, with all the charts and indicators.
This app allows you not only to measure your blood pressure, but also the weight, temperature, and many other health data. Another cool feature of this app is that you can export your results to the PDF/excel file and send them via email at any time.
The app records your life data. Plus, Blood Pressure Monitor keeps track of your daily meal, making the health statistics of that as well. There are no time limitations concerning the data collection.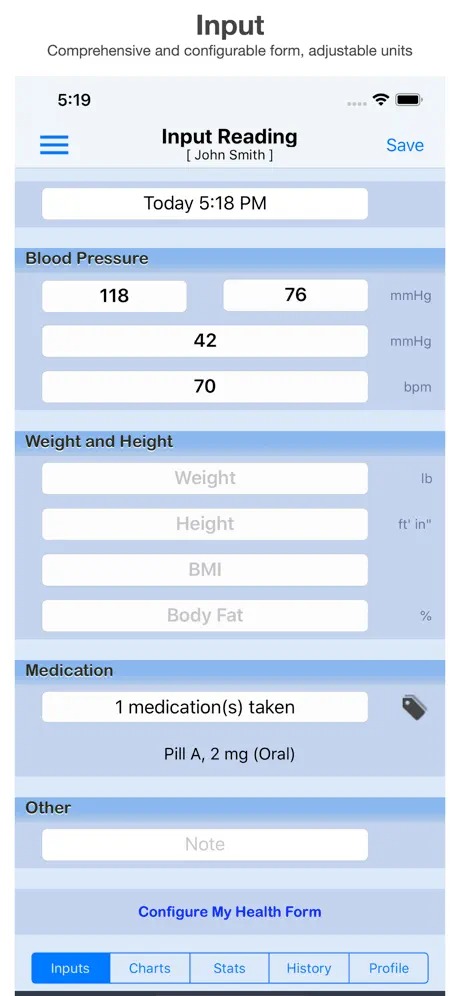 Heart Disease Yoga & Diet
This app is for people who have ever suffered or are suffering from heart disease. It helps you find the right ways and techniques to take care of your heart and vascular system.
The app offers many exercises to follow to prevent cardiovascular disease. It will also help you find the right diet for you, according to your diagnosis. You will be able to track your progress in preventing and treating disease.
There will also be a table for you where you can enter data about blood pressure, weight and other data. Certain types of yoga for patients with different diagnosed diseases and disorders.
All exercises in 3D mode, which allows you to observe the correct technique. Voice instructions and multiple languages in the range make the app accessible to many peoples of the world.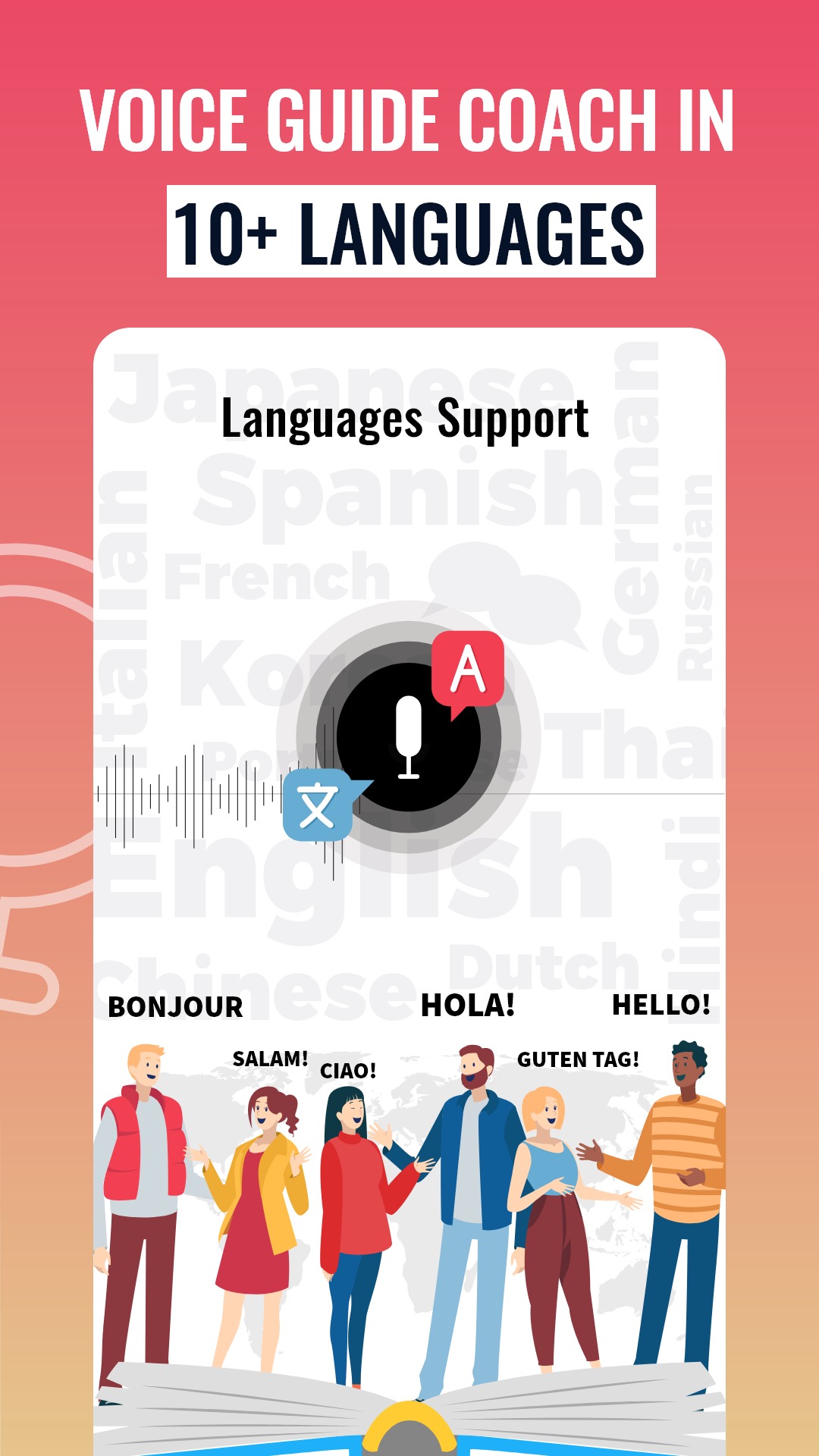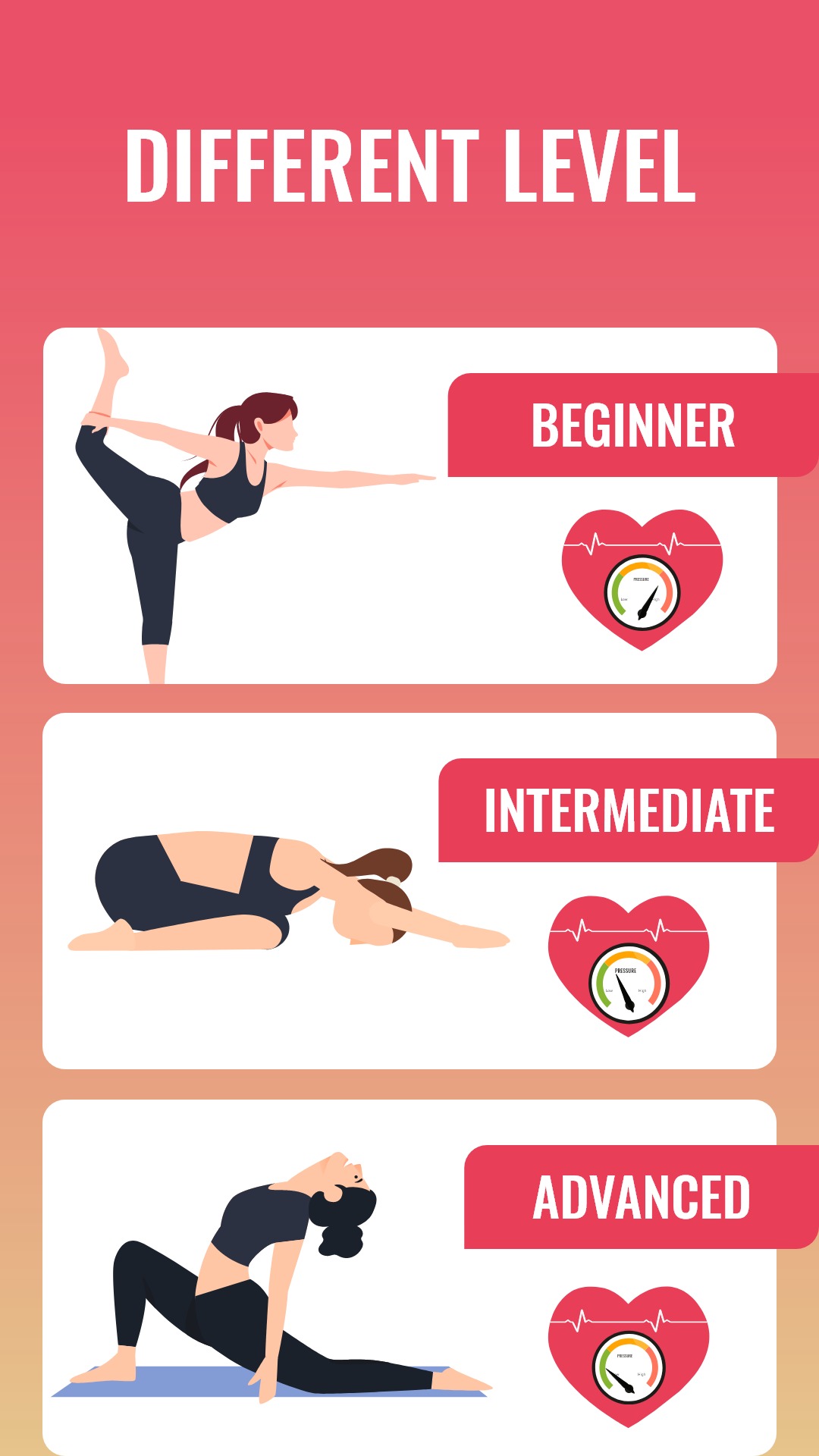 FibriCheck
Now, this is the specific app for preventing heart strokes. First of all, this app allows you to check your heart rate in 60 seconds. The app works together with the gadgets by FibriCheck (one of the best brands on the market) so if you have one, this app is a must-have.
FibriCheck is certified by the Food & Drug Administration (FDA), so you can feel confident that this app is equipped to help save your life if you need emergency care.
The only thing is that the procedure of actually starting the app is quite complicated, especially for the older generations – first, you need to create an account, then add a PIN code, then enter the app using a QR code or an invitation – who wants to make all those extra steps?…
Well, if you pass them all, you get to use a very decent heart rate measuring app. FibriCheck is available for Android only.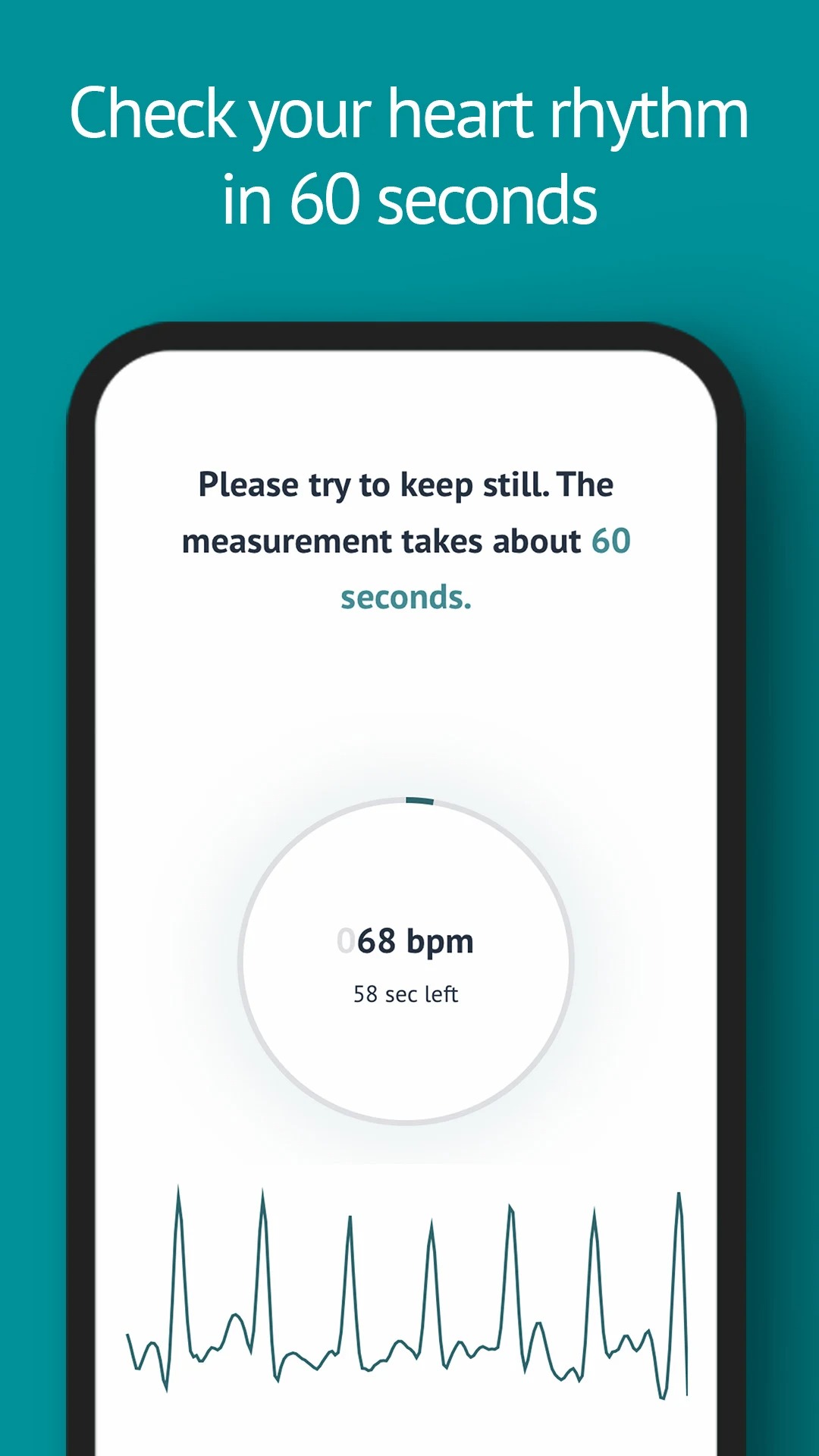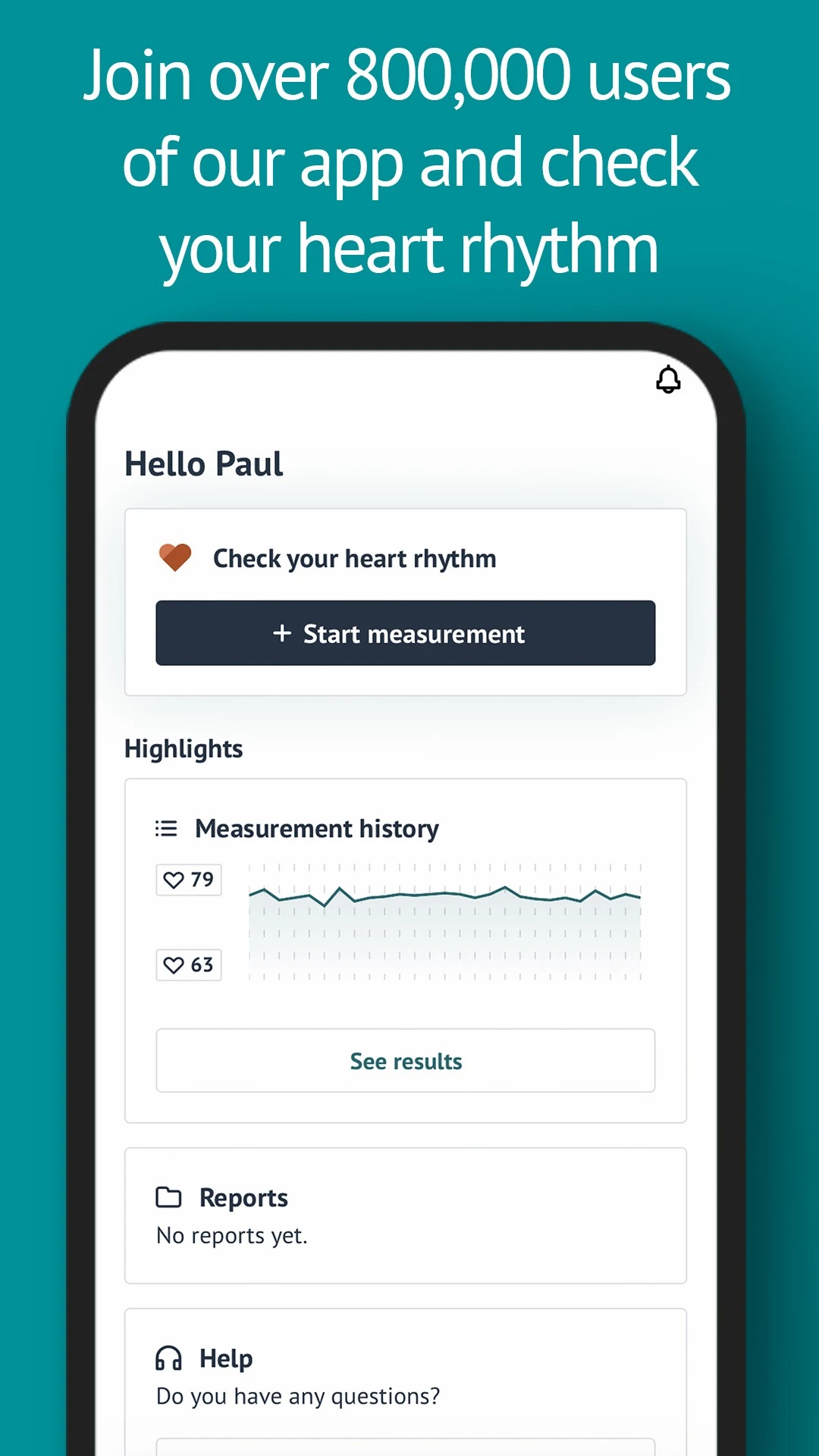 You can also check: 11 Best Heart Rate Monitor Apps for Android & iOS
Cardiio
This is more a fitness app, nevertheless, it is an excellent tracker of your heart rate. It is recommended to use it each time you are working out, or, if you don't have such a habit, you can just put the app in the background mode while you're walking – and the app will measure your heart rate and make a graph.
Basically, in all the aspects, it works like a standard heart rate measuring app, compiling graphs and diagrams of your heart rate. The main feature that distinguishes Cardiio from other apps on this list is that it has the section with the list of exercises.
You can go to that section choosing one of the exercises and the app will measure the heart rate with all the specific aspects of that physical activity. For example, you can choose Jumping Jacks – it is obvious that during this exercise your heart rate is going to be extremely intense.