Renovation turns people into nervous and evil creatures – especially if it does not go according to plan or if it is delayed. In order to prevent your apartment from being an endless construction site, you will need to make a plan of action from the beginning.
This means that you will need to choose the furniture in advance, and think over how the room will look in the finished version. You can find furniture with the help of these best furniture shopping apps. However, simply choosing furniture is not enough.
Complete repair of the room is a change of wallpaper, purchase of finishing materials, interior items, and other details – only in this way you get the whole picture.
Each of the interior items should have its place in the room and be combined with the atmosphere and style, so you need to change a lot. We have prepared the best useful apps to help you plan your renovation. We offer to see free room layout planner apps for Android & iOS.
Planner 5D – Home & Interior Design Creator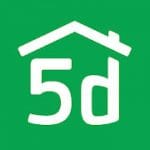 If you do not have full skills in interior planning, or you simply do not have the experience, the application Planner 5D will help you get them. This is a simple and convenient service, which allows you to create a layout of rooms, add interior items to them and get the result of repair in 3D mode.
Now you will have no difficulty in recreating the design of the room or create a new home – everything can be done on the screen of your smartphone or tablet in a few taps.
Before you start the process of creating an ideal room, you will need to create your own account. This is completely free, and you will be able to save your projects and have access to them from any device.
Also, Planner 5D offers users to get acquainted with all the features and capabilities of the service – so that after training you will be able to implement projects in a virtual environment.
You can simulate entire houses, not just separate rooms – you can freely move between floors and rooms, change windows, doors, and even fence around your future home!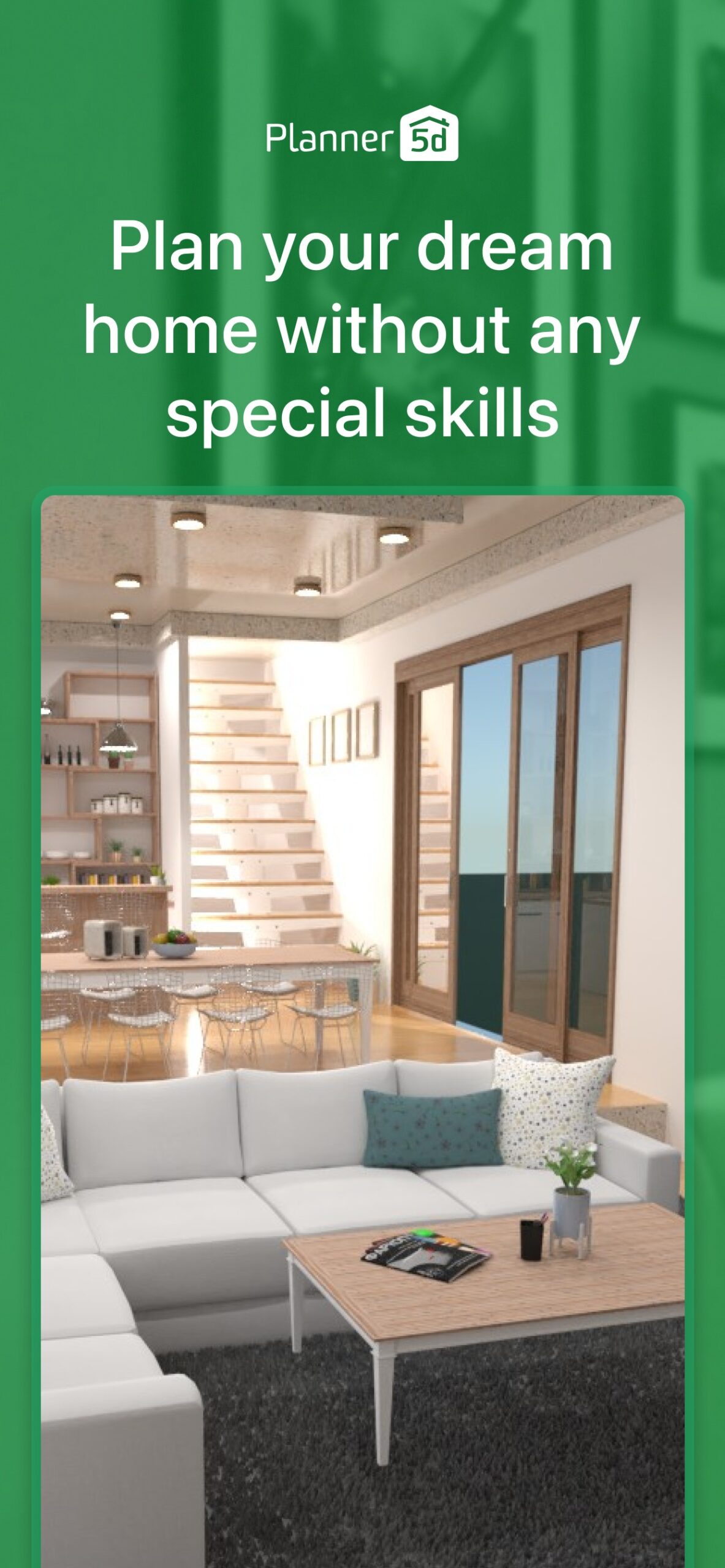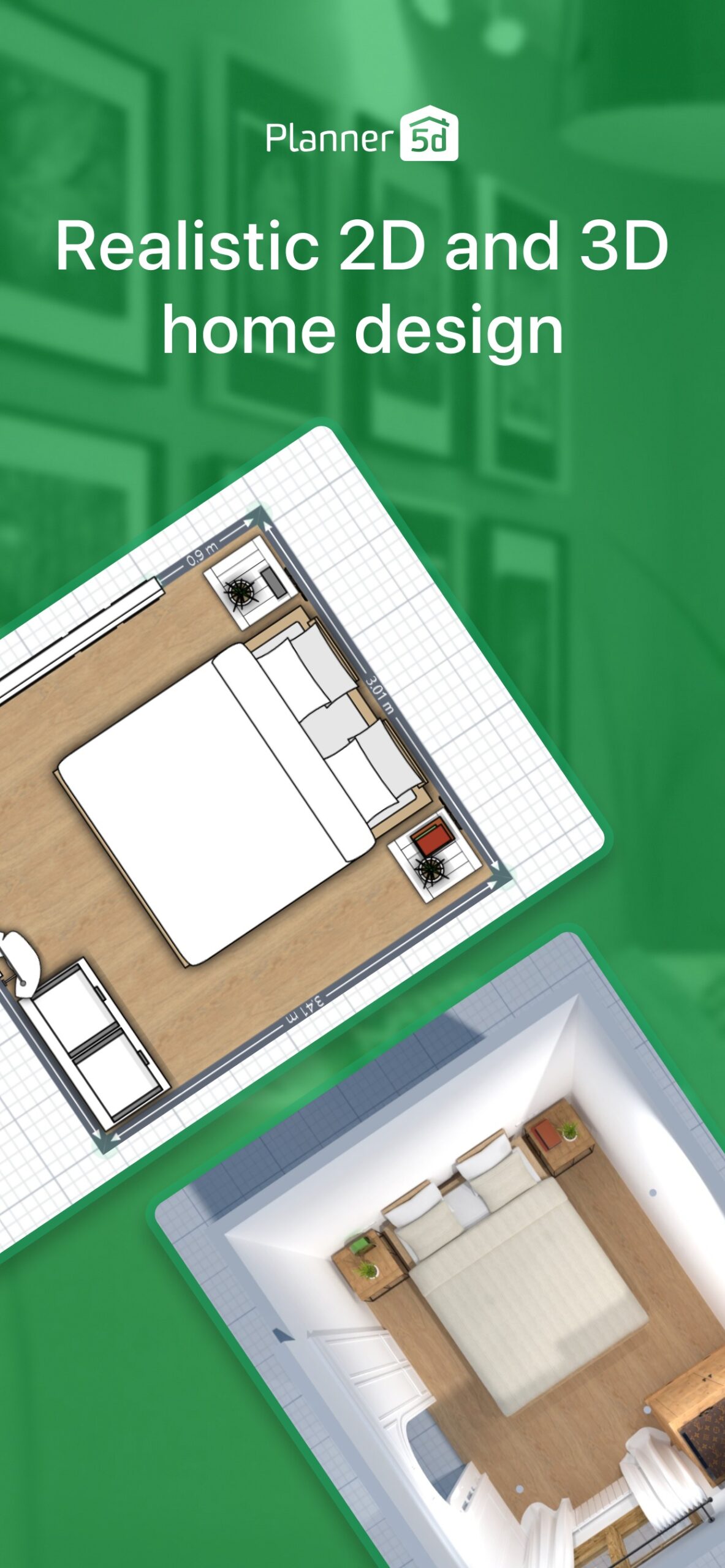 You may also like: 11 Best home planner apps for Android & iOS
Room Planner: Home Interior & Floorplan Design 3D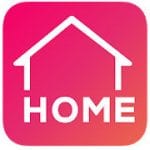 Room Planner is easy to use a planner that will suit people of all sexes and ages. Here in a couple of minutes, you can create a unique and stylish interior design, which will consist of furniture, finishing, various materials.
Immediately note that the furniture in the application is presented by the IKEA company. It is very convenient because you can literally repeat what you create virtually. According to statistics, many people annually buy furniture and interior items for their homes at IKEA – this is one of the most affordable and popular stores.
You no longer need a designer to completely change your room. Moreover, the room can be of any type – in Room Planner there are products from different categories, both for the kitchen and for the bedroom, bathroom, and so on.
Even if you are not an architect or designer, in the application you can calculate how much your changes will cost and how many materials will be required. Interior design for your home, office, studio, or workspace will be easy enough to organize because there will be all the tools for this.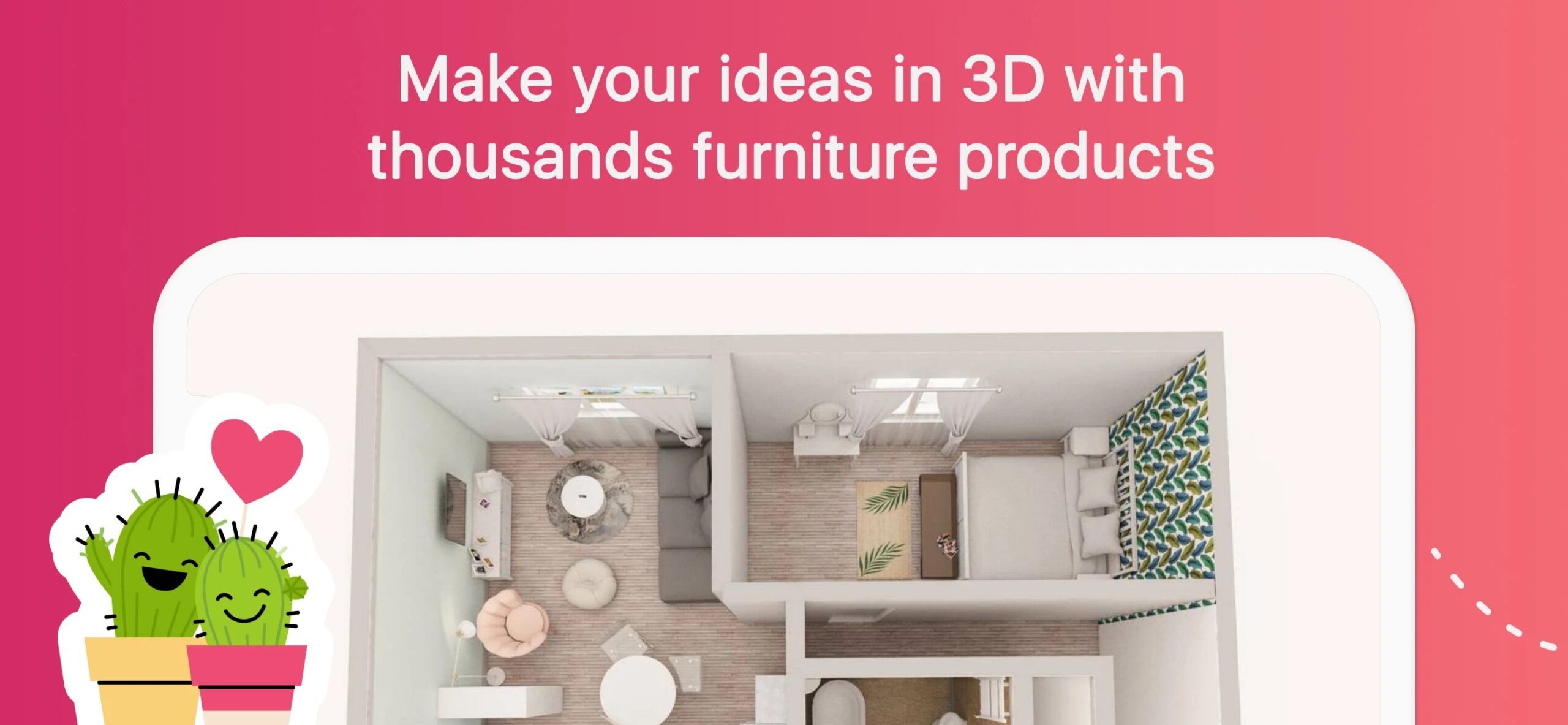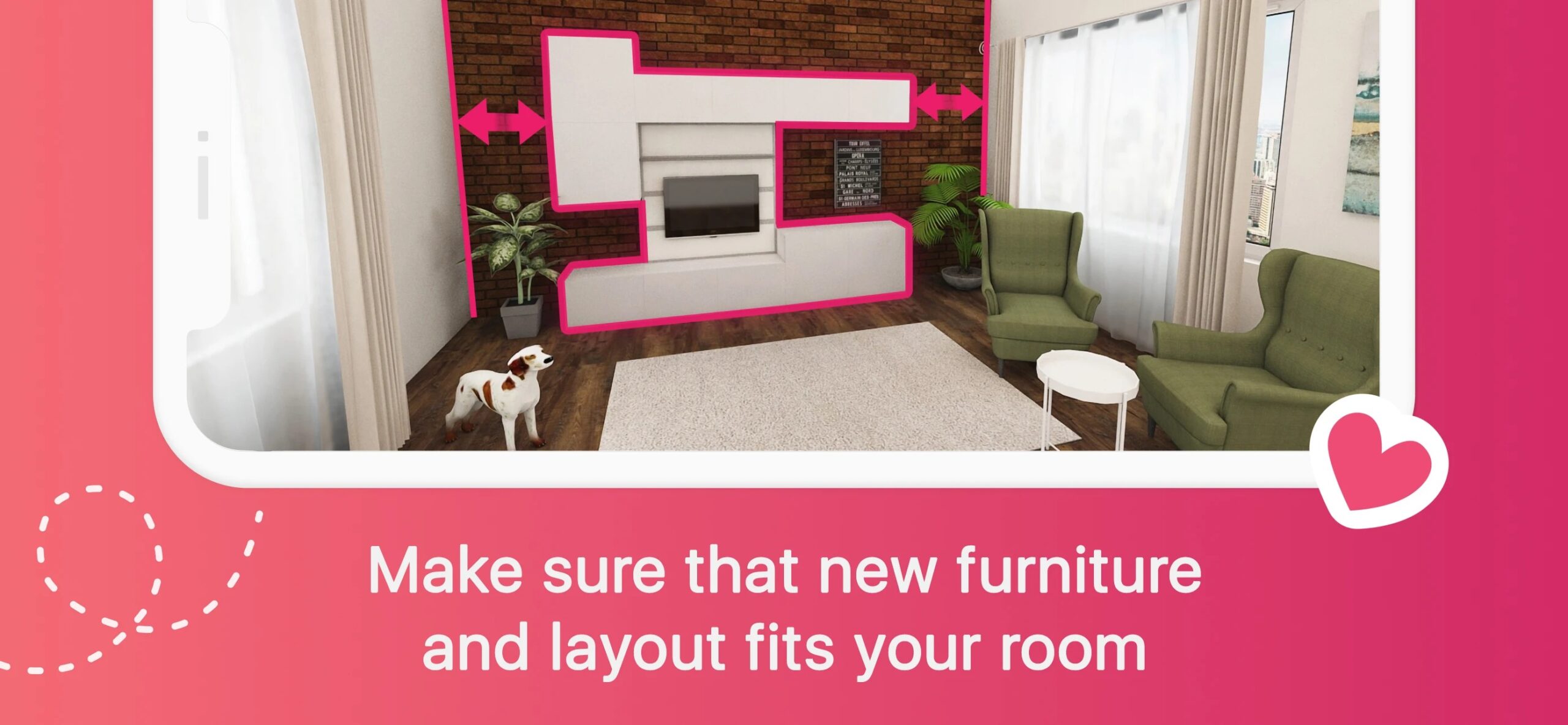 Redecor – Home Design Game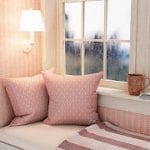 If you do not plan a renovation in real life, but love to make changes to the interior or play games like Sims, then there is also a great application for you.
Redecor is a game in which you can experiment with different styles of home decoration, improve your design skills, and even learn how to decorate a room of any type. In this bright and convenient design simulator, you can feel like a professional, completing a great project.
Redecor introduces the player to different styles and directions in design, which previously remained a mystery to you or you simply did not pay attention to them. Furniture materials, wallpaper color, floor texture, and even textiles used in the design – all this matters, and you will see the difference.
In Redecor you can open different elements and items that will help you to complete the room and present it in an ideal way. It is also interesting that in the game there are regular daily tasks that take into account not only your design wishes but also your age, gender, character, and other factors of the room owners.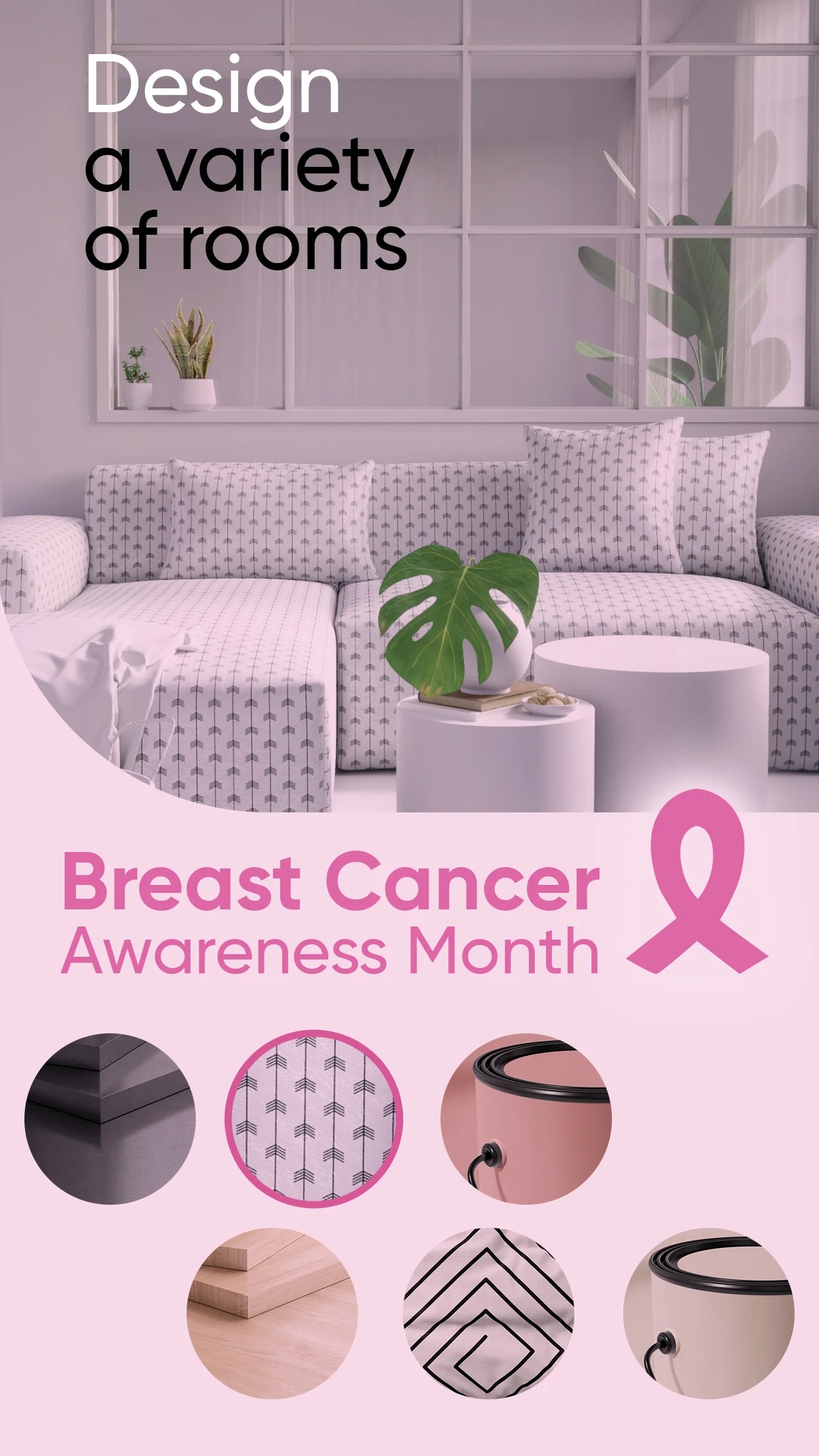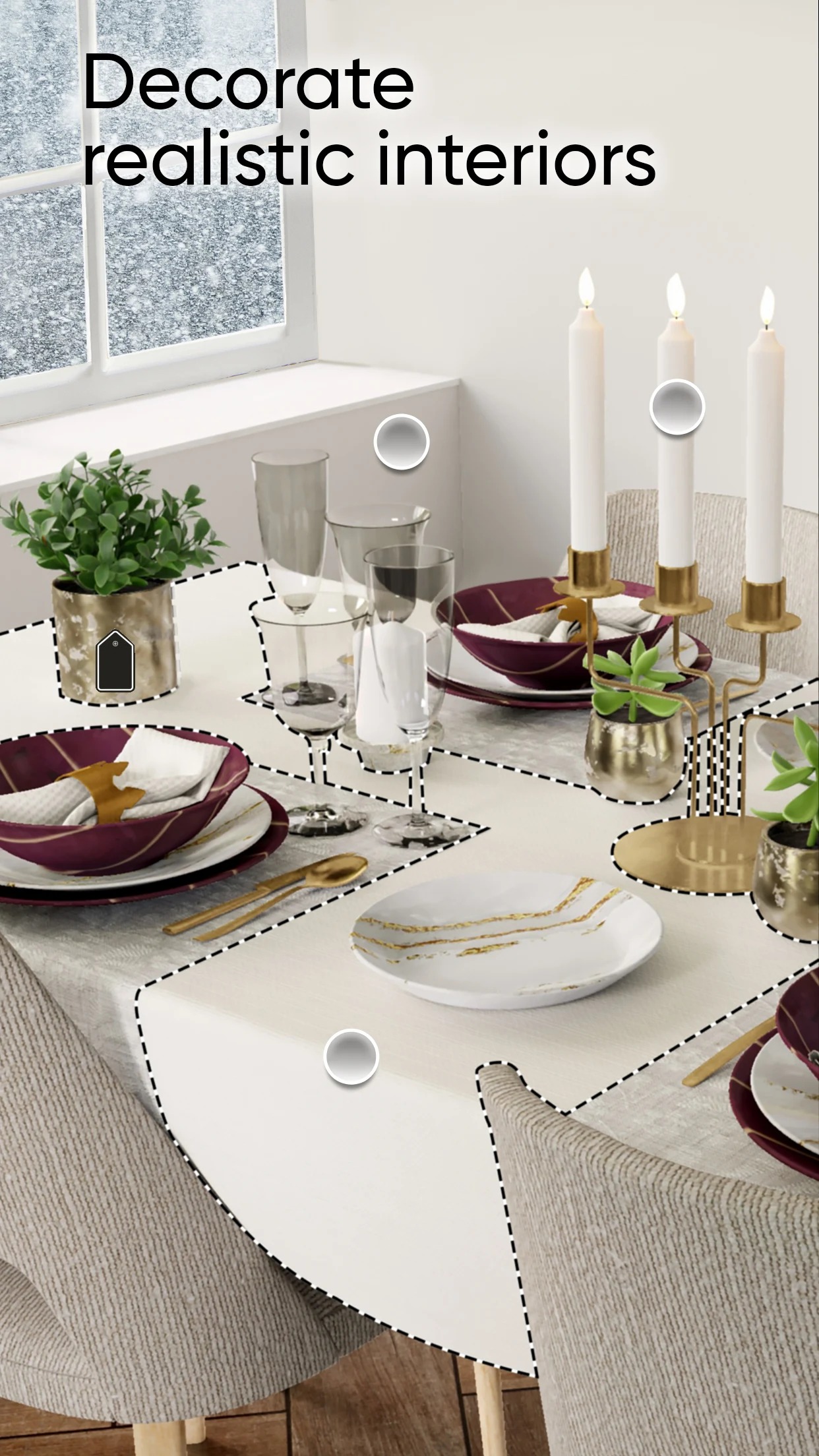 Homestyler – Interior Design & Decorating Ideas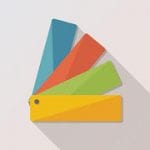 Homestyler is known exactly to those users who have already tried to visualize all their ideas in the interior. The application is designed for the virtual device of the apartment, as well as released on several platforms.
In fact, the use of Homestyler can be your first step in the implementation of ideas: here you can see how a particular piece of the interior will affect the overall appearance of the room, and how different combinations of furniture will be combined with each other.
The functionality of the application is simple: here you will place 3D models of different pieces of furniture in the rooms, without learning any control features.
Everything is done intuitively and easily by dragging and dropping objects on the screen. There can be any furniture and appliances – from washing machines to classic paintings.
You can search for details and items that interest you in certain categories, in which they are distributed. Note that not everything is available in Homestyler: you will need to buy special furniture or decorations, but the free sets also contain enough different items to think about design.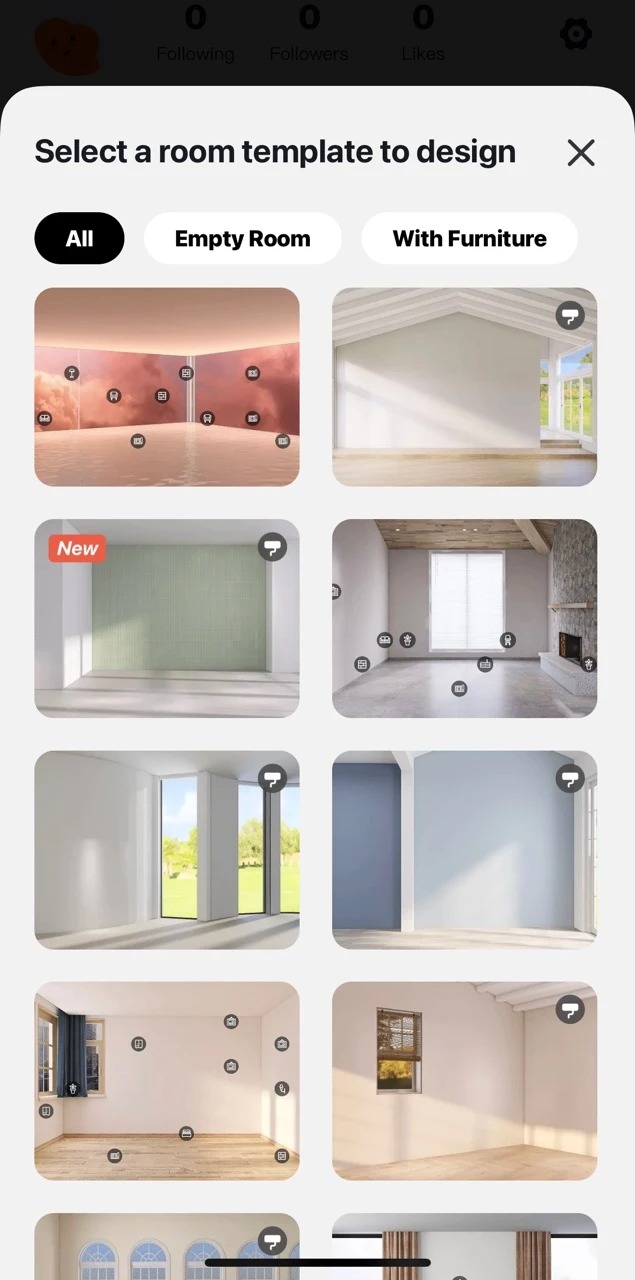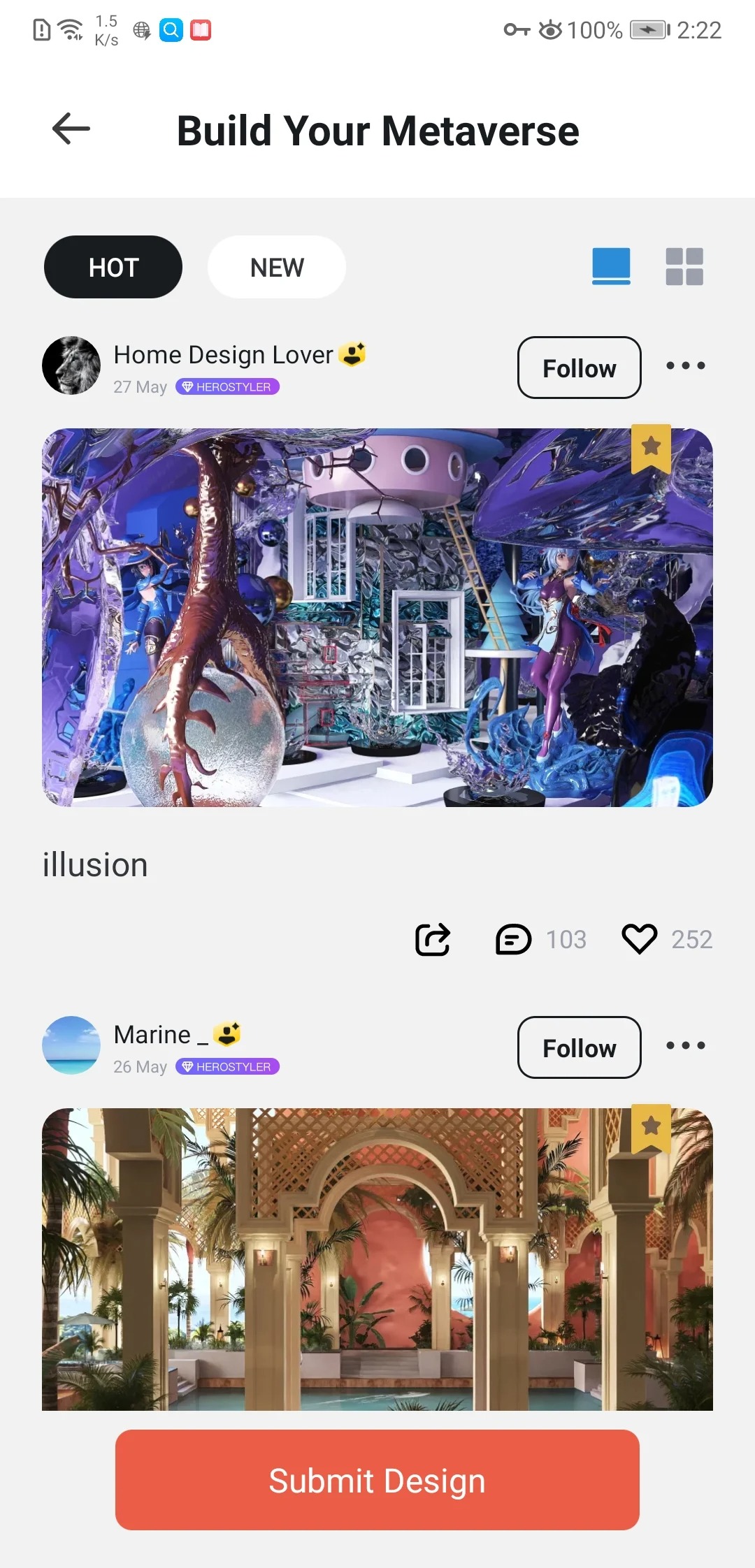 Design My Room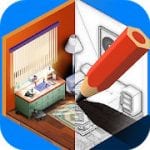 Do you want to become a designer for a long time already? Perhaps this is your cherished dream, which can be realized in the application Design My Room. This is a realistic simulator with beautiful graphics, which will please any creative person.
We believe that if you really want to do interior and design, it's time to start practicing now. Design My Room will help you improve your skills, as well as learn about new styles and combinations that you can later apply in real life.
All users note that the graphics in the game is really realistic. You are immersed in the project as if you design a real room while using different styles. Among the interior items in Design My Room are many different details, which are complemented daily.
If you log into the game every day, then you will open new furniture. Also every day, new tasks will be selected for you, which will allow you to gain more practical skills and translate your fantasies into the design. Are you ready to discover your creative potential in the game Design My Room?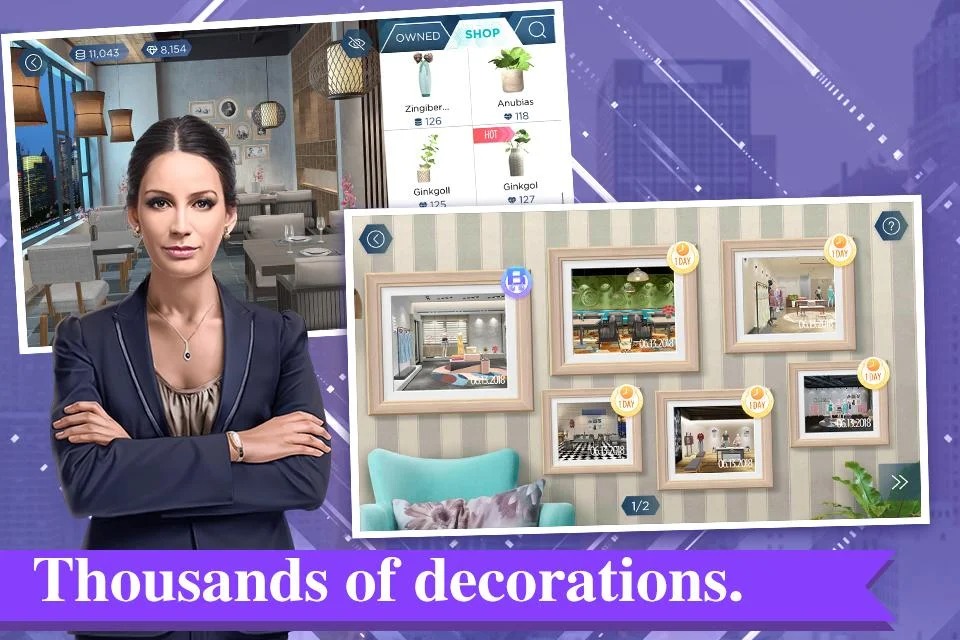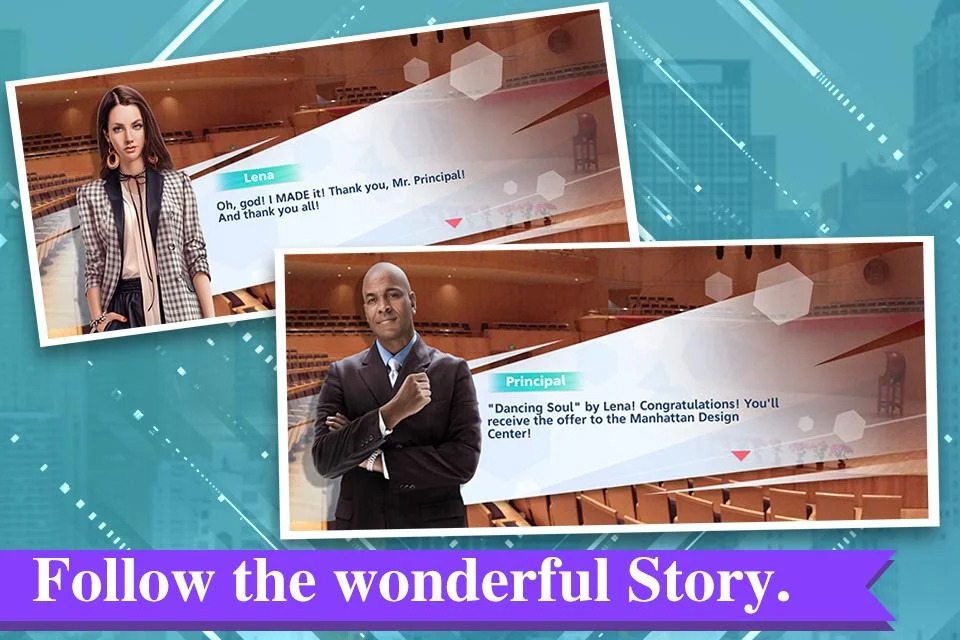 Floor Plan Creator by Marcin Lewandowski
Floor Plan Creator is a mobile app that will help you create the perfect interior design for your apartment. With its help, you will be able to implement your wildest ideas and organize your space so that it reflects your style and preferences.
The app has functions for creating a detailed house plan with the selection and arrangement of furniture, appliances, and other interior items. Select and customize room size settings, and use the feature to add partitions, windows, and doors.
View the finished or intermediate plan in 2D and 3D modes. The app offers a large collection of interior styles and themes: from classic to modern. There are also settings for color schemes, wallpapers, floor coverings, and other decor elements.
The app provides an opportunity to add paintings, photo frames, mirrors, and other accessories. Choose interior elements, down to the types of lamps. Customize their arrangement and change it at any stage of project development.
Name your designs and upload them to your device so you don't lose access to them. Download and print your designs to give them to a real designer.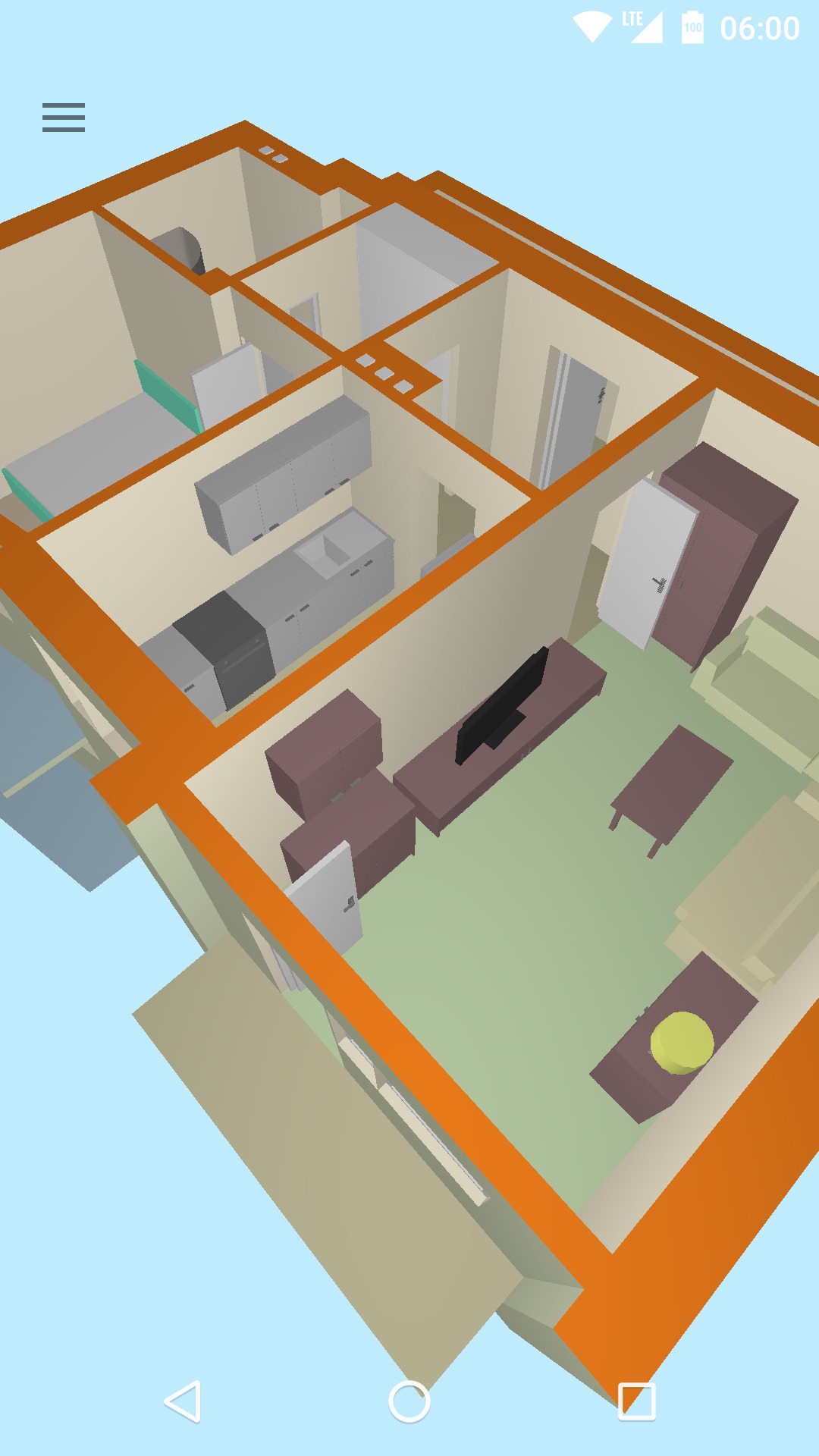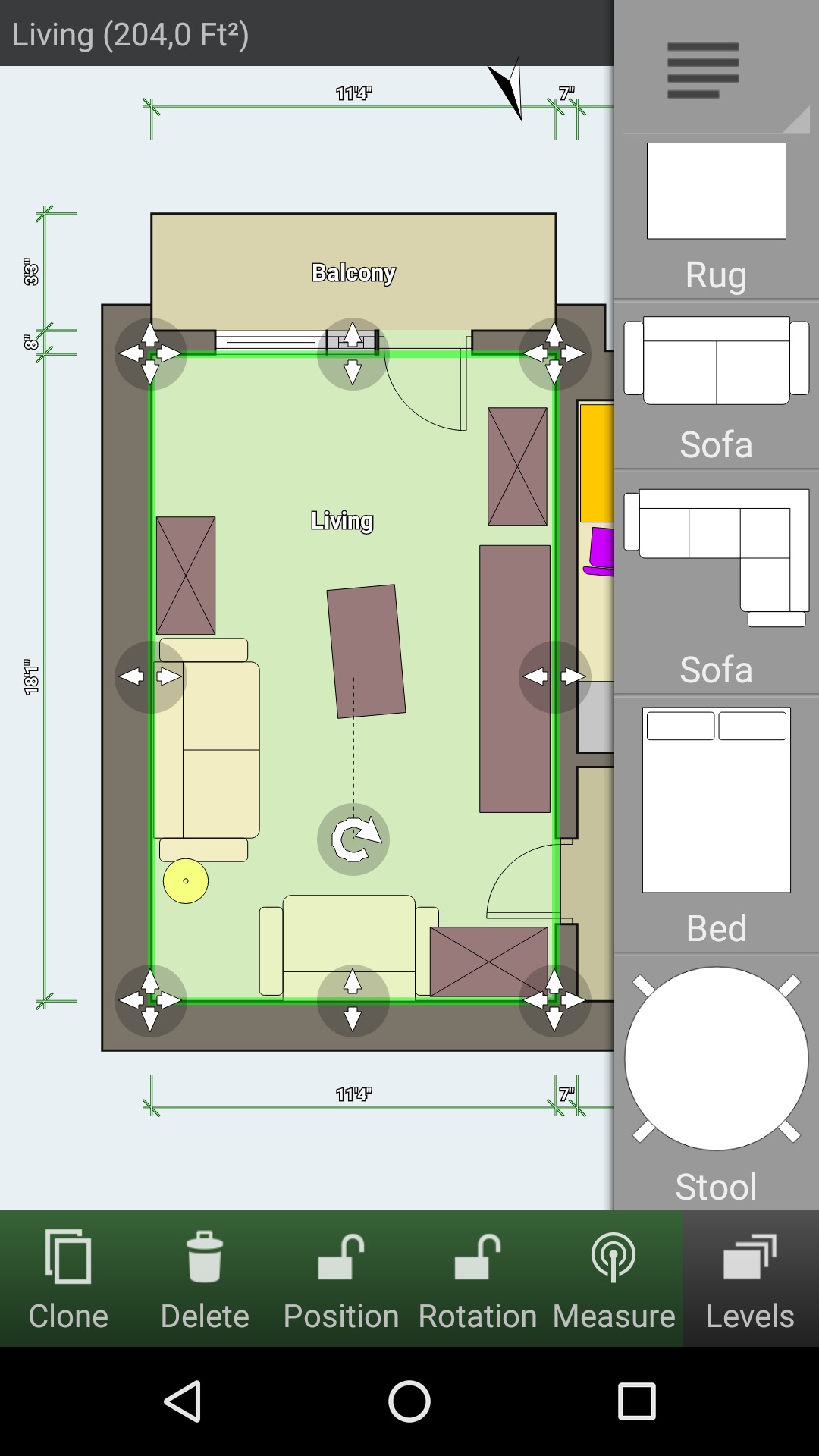 You may also like: 26 Best Home Design Apps for Android & iOS
3D Kitchen Design for IKEA: Room Interior Planner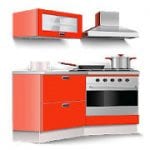 The kitchen is the main place for every housewife. Sometimes it is even said that the kitchen is the heart of the house, as it is where all buildings begin. Room Interior Planner will help you to start a global repair in your apartment or house from the kitchen, as well as to get a fully completed composition with convenient details.
As you can understand from the name, Room Interior Planner cooperates with IKEA catalogs – so all the furniture you use will be available for purchase in one of the largest stores in the world.
The best designer of the kitchen is the person who cooks most often. This way you will be able to take into account all the small details that are not understandable to a stranger – for example, the correct location of the stove and dishwasher, design colors, and much more.
Note that the free use of Room Interior Planner is available only in the first half an hour – so you will be able to get acquainted with the functionality, but before you finish the kitchen design.
This is exactly what the developers are counting on. After purchase, you will be able to save your projects as images and even be inspired by someone else's work in the Room Interior Planner catalog.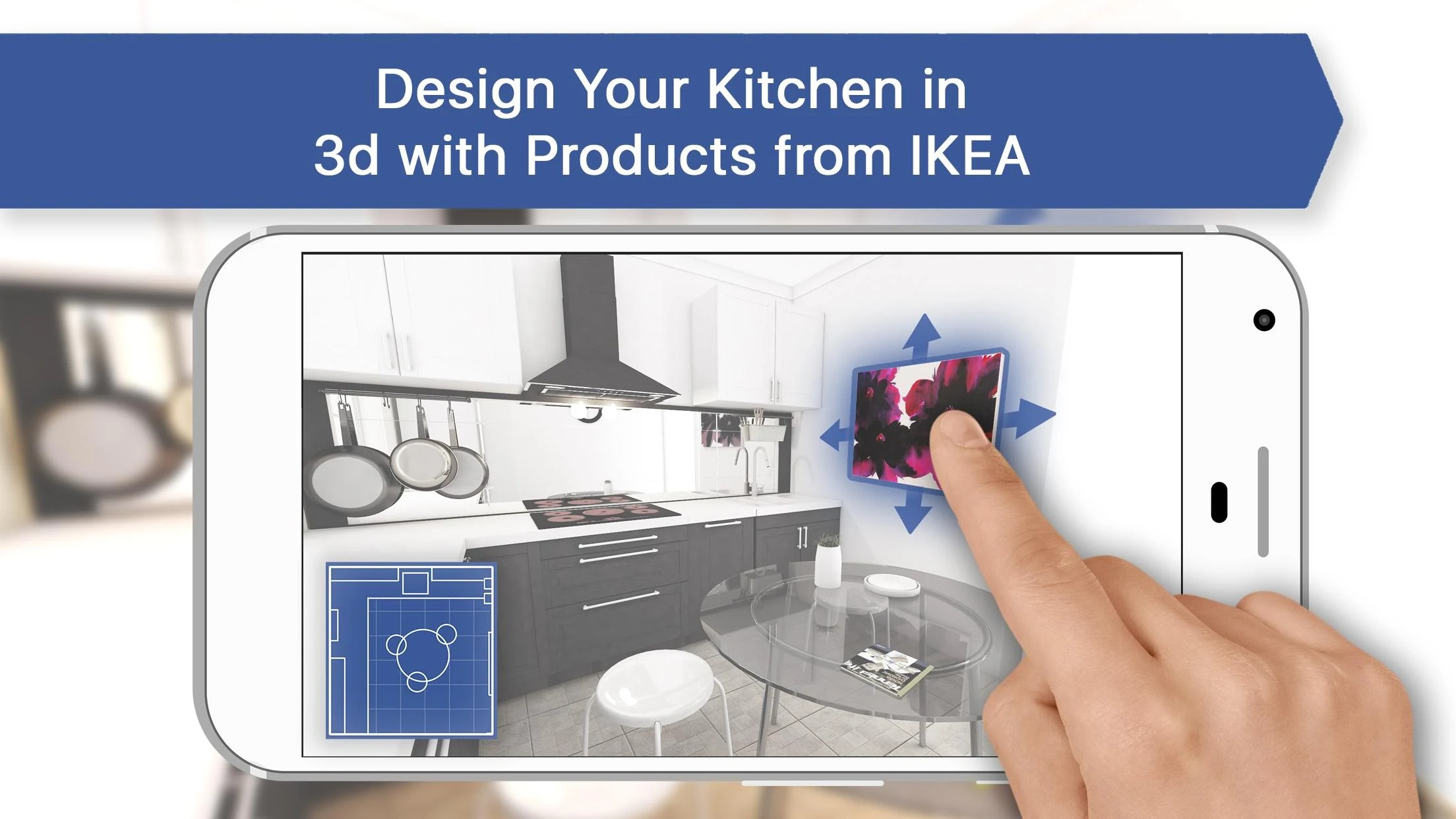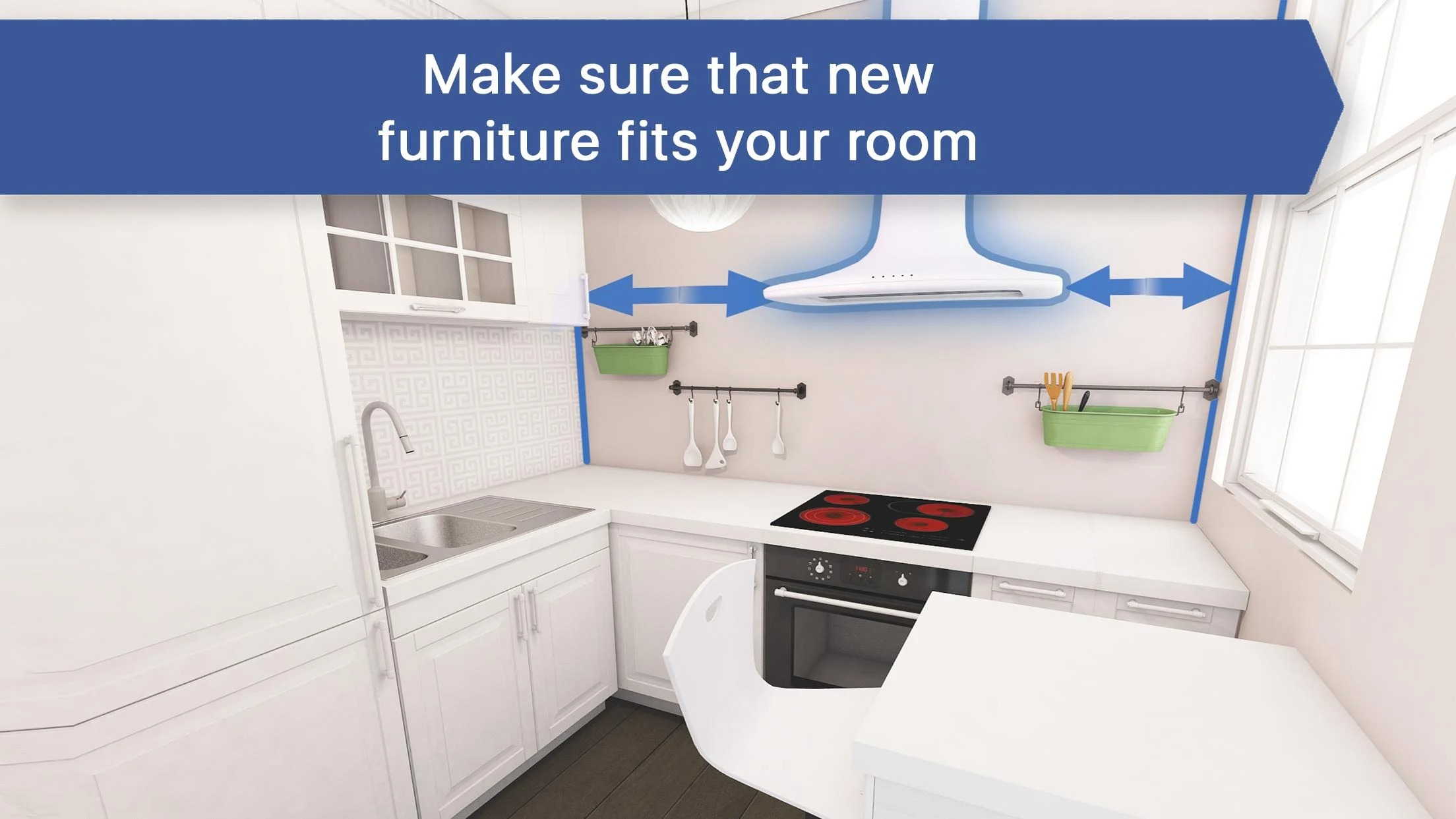 Rooms – Easy Room Layouts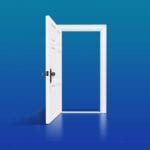 If you have planned a repair, you know exactly how big the room in your house is and what each of them is designed for. In Rooms you will start your creative project with simple and even boring things – determining the size of rooms, colors, and much more.
Then you can start with more interesting steps – for example, the selection of furniture and even its editing. In Rooms, you can change the size of the interior items and install them in the place you want. All virtual rooms will be built just for you!
Note that rooms are not always strict forms in the form of a rectangle or square. Rooms also takes into account this factor – any form is available for creation, the main thing is to know the size of the room. All measurements can be made in a metric or imperial system, this parameter is easy to edit.
If you are going to make a rearrangement already in the ready project, Rooms will facilitate this process: you can select several pieces of furniture at once and connect them so that they move simultaneously. Share the result of your creativity in Rooms with friends – let them appreciate how talented you are.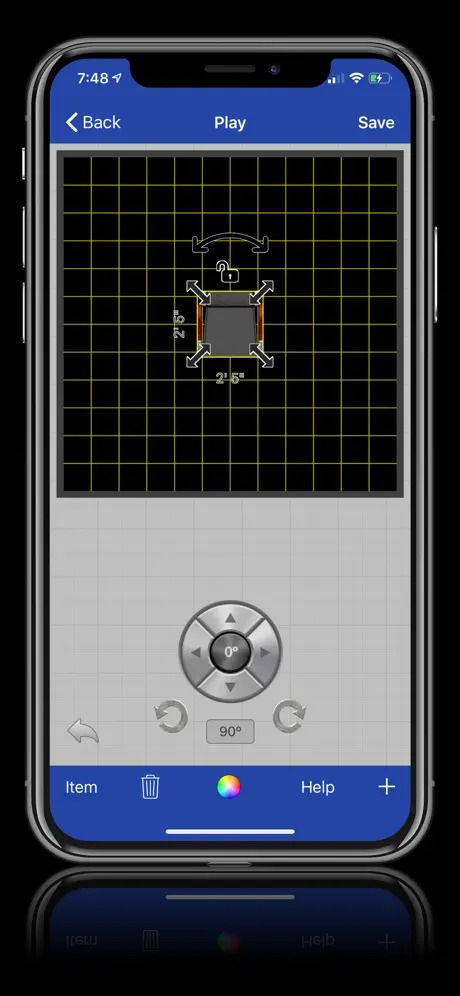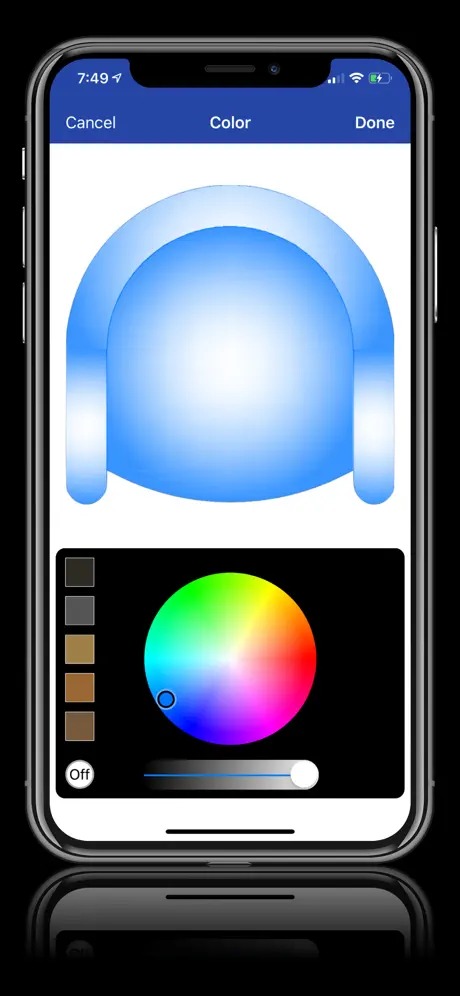 Room Arranger
A quality renovation will serve you for many years, especially if it looks beautiful and suits you in appearance. Room Arranger will help you to create the right project without resorting to designer professionals.
This program is popular with both ordinary users and designers as it is an excellent optimized system for project preparation. It has a wide range of editing tools as well as an extensive furniture base of different styles and sizes.
The possibilities of Room Arranger are not limited to just one room. You will be able to plan a whole apartment – however, you will need to select a separate item when creating a project.
Note that in the computer version of the application you will need much more information about your room – for the accuracy of calculations during the renovation here you need to enter even the thickness of the walls.
You can also create your own interior items in the application, and the ready option to print at a certain scale. Room Arranger transmits all projects between devices through cloud storage, so you can continue your work at any time.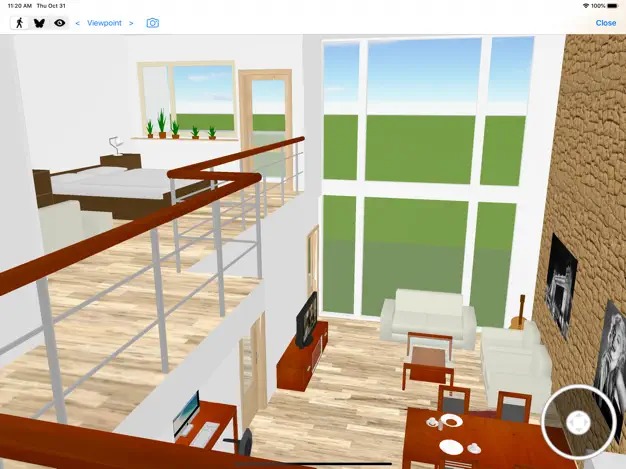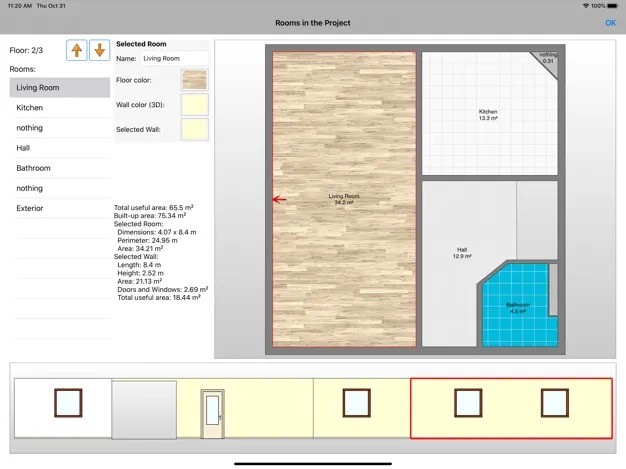 Home Design 3D by Anuman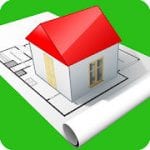 Designing your home in virtual space is not so difficult – especially if you do it in the Home Design 3D application. It is accessible and understandable even for people who have not previously faced with interior design.
You can build your virtual house on several floors in just one evening. Also in Home Design 3D, you can buy full and extended functionality, which will give you even more opportunities to improve your interior. The application is ideal for all people who would like to see the house of their dreams in a complete version.
You will draw the layout of your home yourself in a convenient format – 2D or 3D. You can change various parameters – round corners, change the thickness of walls, add doors and windows where necessary.
For the interior design of rooms, Home Design 3D presents a collection of furniture and materials that can be used in decoration. The most convenient fact is that other users openly show their projects in the application.
So you can emphasize ideas for your own project, as well as see how other people use the opportunities for room design and decoration.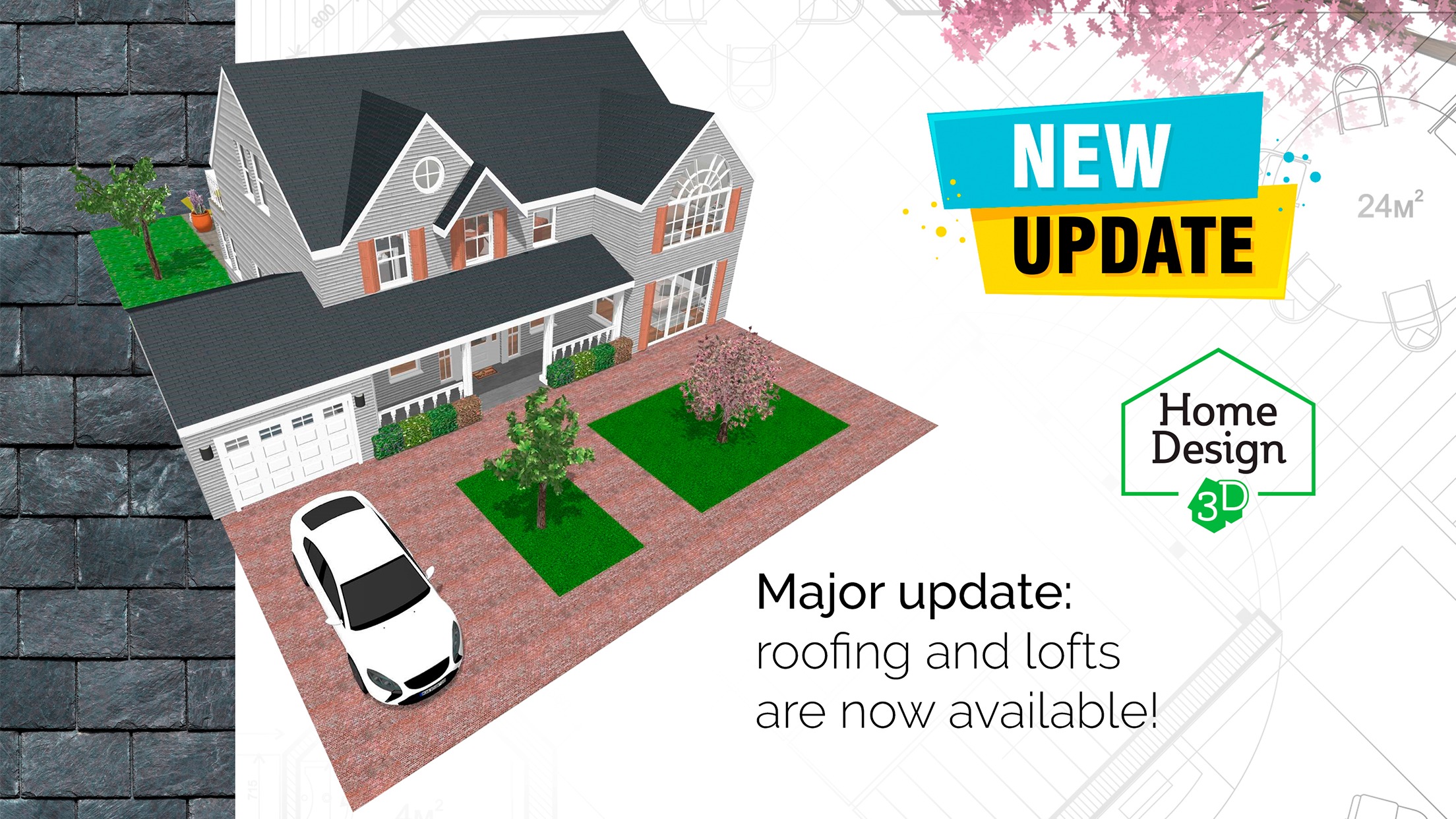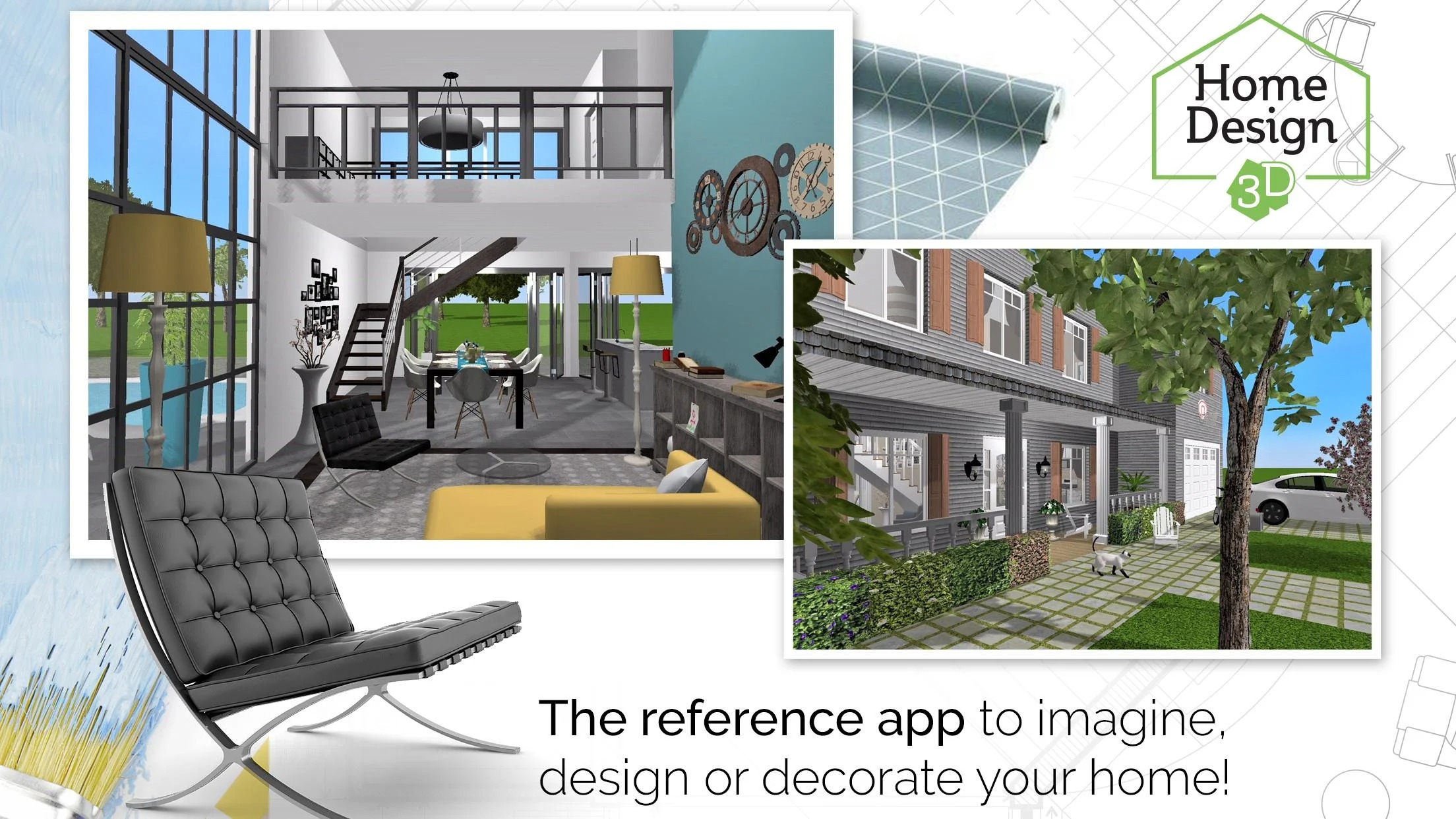 Room Creator Interior Design by Brain Vault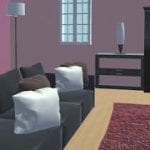 Have you ever had the feeling that you are tired of your own apartment? If such thoughts sometimes visit you, it is a sure sign that it is time to renew its interior!
In the application Room Creator Interior Design you can not only completely change the design of your apartment or room but also complement it with interesting details or plan a reshuffle.
It will take you not so much time from scratch and to the final version – in just 10 minutes you can create an example project. Then you only need to finalize it and bring it to perfection.
In order to place an object in a room, you will just have to select it and click on the place on the floor where it will be located. Thanks to this simple management of Room Creator Interior Design, you can complete projects with minimal time expenditures.
Wall color, floor design, ceiling, and wall paintings – even these details can be changed and complemented, rather than being limited to furniture only. If you live as a couple or family, your project can be easily sent to other people for revision – they can easily join the work in Room Creator Interior Design.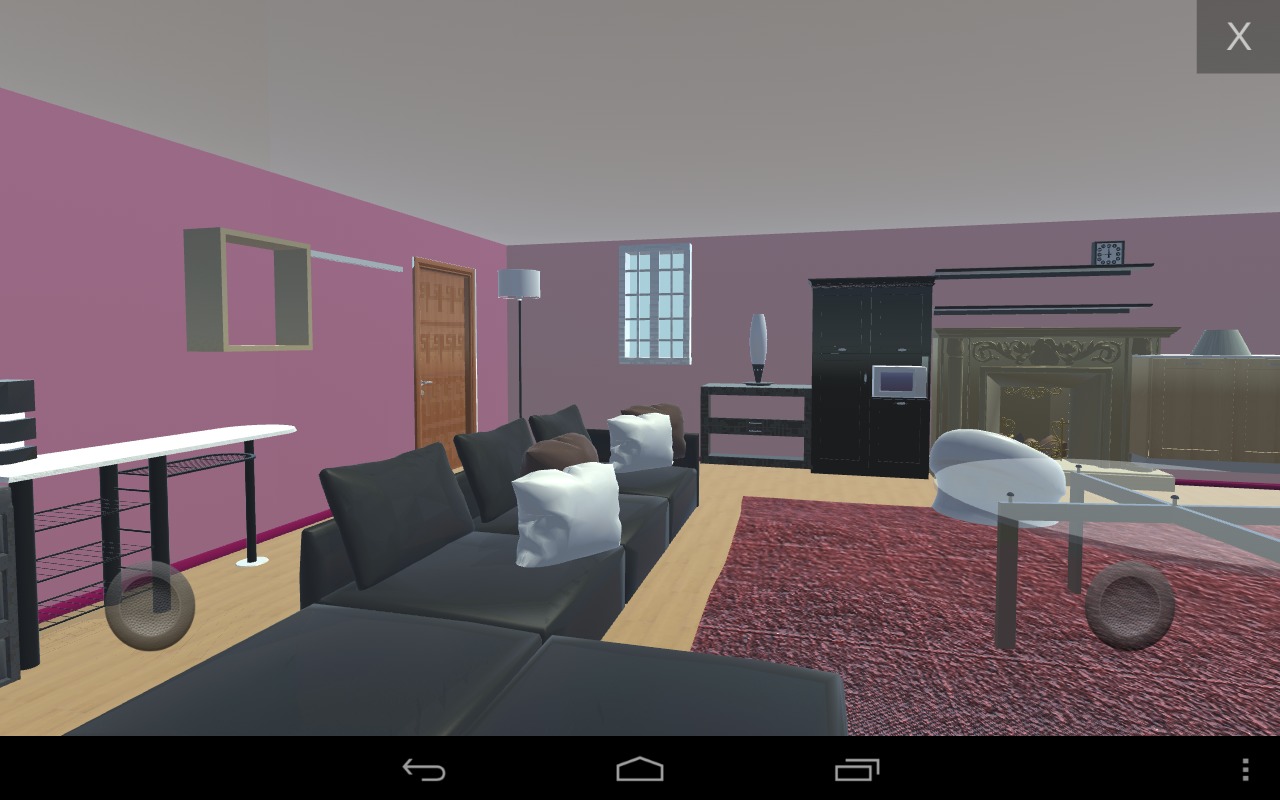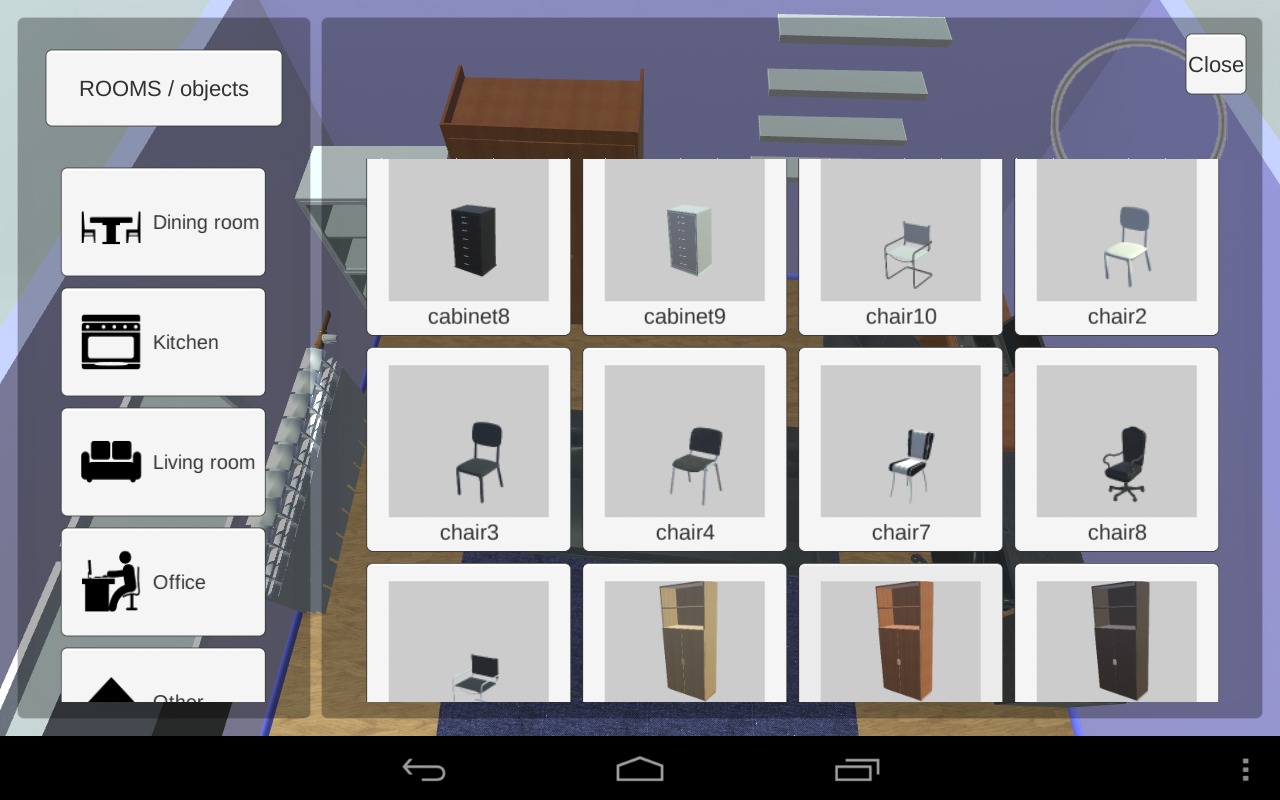 You may also like: 11 Best home painting apps for Android & iOS
Houzz – Home Design & Remodel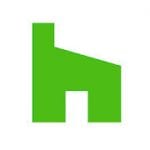 Houzz is not an application where you will model your dream room. Then the question arises: what does the application do in this selection? The fact is that Houzz is one of the best sources of ideas in the interior and design of the apartment.
You can filter all the pictures and interior projects by certain parameters – style, city, budget, and even the size of the rooms. So you can find interesting solutions for your interior renewal, as well as immediately hire workers for this task.
For every design in Houzz, there is its own contractor, which performed it. The application contains a full database of designers, architects, and workers for any project that you like, and the site is constantly available to consult with professionals.
On top of each of the pictures, you can make your own adjustments to be taken into account in the repair process. Also here you can find many interesting articles on current trends in interior design and advice from practitioners who know exactly how to apply stylish interior details in real life.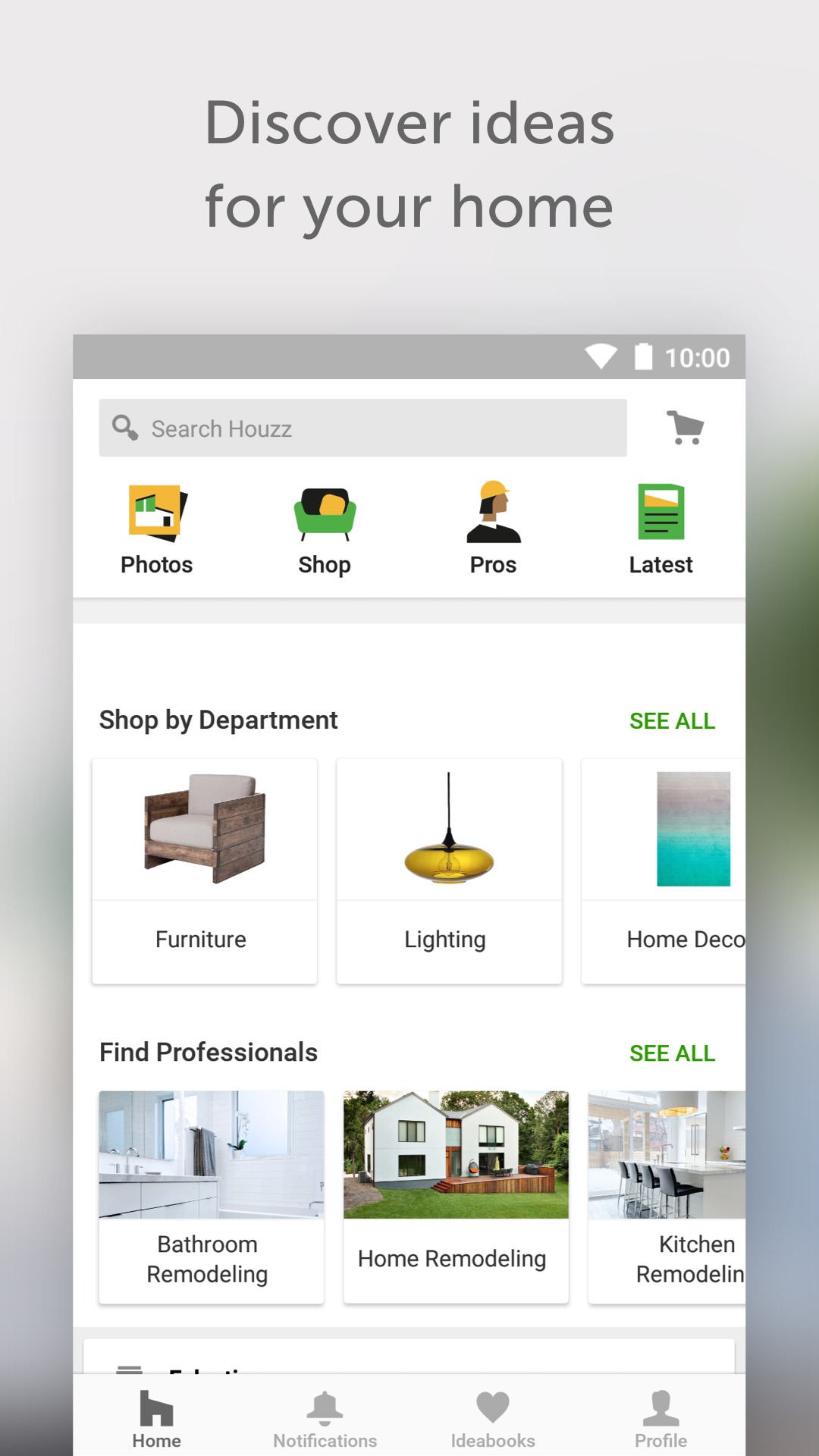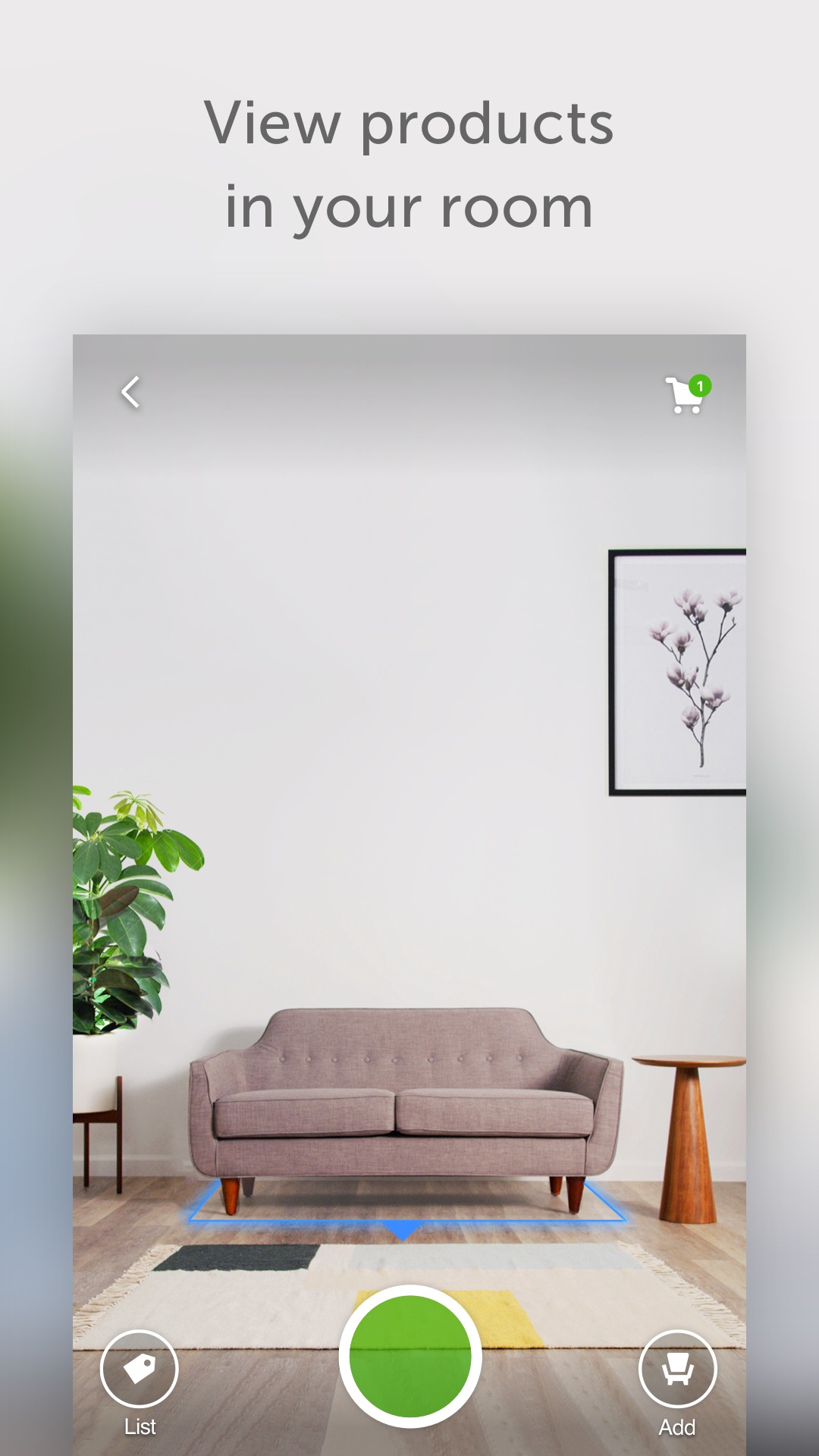 It should be noted that most of the presented applications are designed for a single room design. At the same time, if you plan to repair an entire apartment or house, then you will need to also combine the rooms with each other – they should be in the same style or color scheme.
Applications for room layout planner will be useful not only for ordinary people – they can be used by architects and designers, who have long been not making plans on paper.
You can think through the whole interior, which will be in your home, inspired by the ideas of other people or beautiful pictures. Now everyone can think over the design of the room of his dreams, without even paying for the software!