Love parties with friends? If you get together with them every weekend, then at some point the ways of entertainment may end. For example, you no longer know how to have fun, what to watch, and what to play.
At the same time, games at parties help you to get closer, to laugh, and just have a good time. You may check the list of 15 Free Party Game Apps for Android & iOS if you are interested in other party games.
Hot potatoes – this is one of the interesting games that is undeservedly forgotten during your entertainment. With its help, you can laugh and have a great time together with your friends, without even needing a real potato or yam. Everything will happen on your screen – all you need to do is to install a special application on your smartphone.
It is worth explaining the rules of the classic version of the game Hot potatoes. The basic idea is that during the time that the potatoes are in your possession, you should name a few items of a certain subject, answer any questions or just say the word.
Once you have done this, you need to pass the item to the next participant in a circle. The main thing is not to overstep the time allotted for the answer! So, we have collected for you 5 Best Hot Potato Game Apps for Android & iOS.
Hot Potato: Family Party Game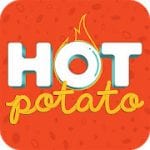 This game has become one of the popular and best options for Hot Potato for smartphones. It has an excellent interface and clear actions that can perform even a child. So if you want to organize a family evening with any game, then choose Hot Potato and you will not miss it.
The application is based on the standard game Hot Potato with its rules and requirements for the players. In this case, you do not need to come up with, what each of the participants will have to talk about.
The game contains a variety of funny questions, which are required to answer. Among them, you can find both humorous and funny (for example, "Name of Famous Robot"), as well as scientific from the field of mathematics.
Hot Potato has collected thousands of different questions that will never be repeated throughout the game. So you will have a great time together with your family.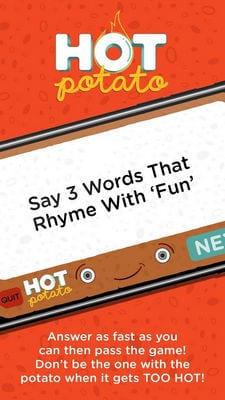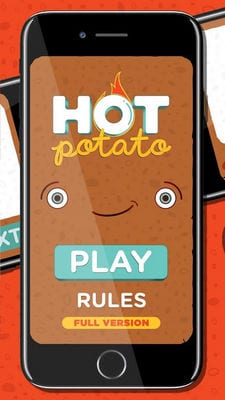 You may also like: 10 Best family game apps for Android & iOS
Hot Potato by Clind Developer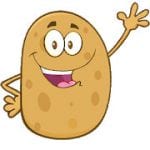 Hot Potato by Clind Developer is a classic version of this game, without any interference from the developer. Here you will not find anything unusual – it's just a simulation of the potato tuber, which should be in your hands during the game.
The only difference is that you will not need to take anything in your hands except your smartphone – all the action takes place on the screen and is independent of you.
Hot Potato looks like an ordinary potato on a yellow background, under which you can also find the game buttons. The buttons are designed for the fact that when you transfer your smartphone from one player to another, you will restart the process.
So, for example, the player, whose potatoes became a bright red color and burned, drops out of the game until the next round. You can use Hot Potato by Clind Developer at parties or other events – the game is suitable even for children who you want to teach the new game.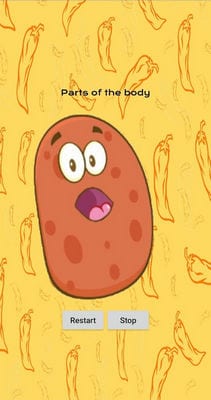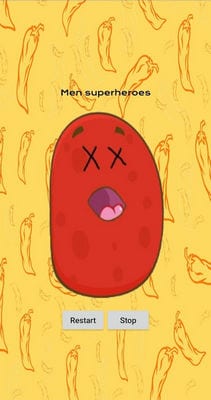 Drunk Potato: A Drinking Game (Drunk Potato by Drink-O-Tron Play Market)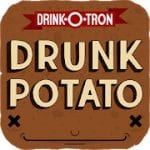 The name speaks for itself – this game is designed only for an adult audience that knows a lot about entertainment. Drunk Potato is a variation of the classic Hot Potato game with small changes – here you will drink alcohol.
Any youth party is accompanied by cocktails and fun, and Drunk Potato can add even more fun to your little party.
If you want to get closer to an unfamiliar company as soon as possible, such games will be perfect. You can relax and have a drink while learning a little bit more about others. Drunk Potato has prepared for you the questions, which will be answered by the participants.
Every loser will have to drink – just do not play along and try to drink as much as possible. The idea is perfectly embodied by the developers, as the application looks very nice and professional.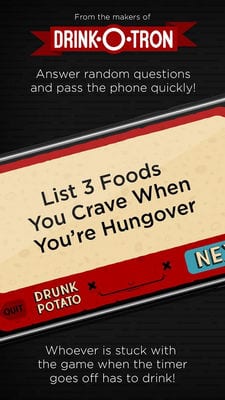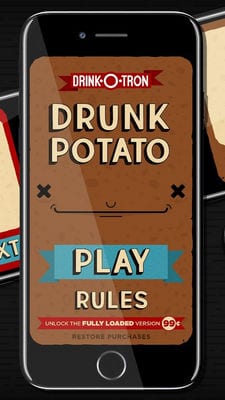 You may also like: 11 Best drinking games for Zoom conferences
Hot Patata by TOP EVOLUTIONS S.R.L.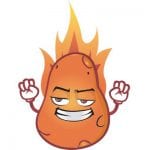 Hot Patata is not the most classic version of the game. It presents the very idea of hot potatoes and the fact that you can't touch it. Otherwise, you will just kill time in this game at the moment when you do not know what to do.
As the developers say, Hot Patata will help you improve your reflexes and reaction, so the mobile game can benefit your development.
The essence of the game is the following: you will catch absolutely all the good tubers that will fly to your hands. The main rule is not to touch the hot potatoes! Also, you will be able to pass the most difficult levels to get the most points and bonuses.
In the store inside the Hot Patata, there are additional bonuses that you can buy for game currency: for example, there are special gloves that will allow you to protect yourself from hot potatoes and not to lose in touch. Try to set your own record and share it with friends on social networks.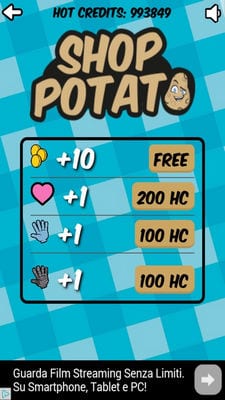 You may also like: 21 Free arcade games for Android 2020
Hot Potato by Alexander Toys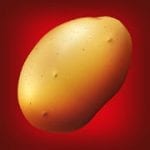 Still, you can choose between several classic versions of Hot Potato for smartphones. This game is simple and has no complex interface or special gameplay.
The screen is simply a potato, which over time becomes hotter and hotter. In fact, this is a timer that will count down the time for the player to respond. However, there are still some features.
Hot Potato can suddenly start burning right in your hands – and no one knows at what moment it will happen. So you will need to respond as quickly as possible so that you don't lose or drop out.
You can use Hot Potato for entertainment anywhere and anytime – the main thing is that you have the right company and you can have fun together. Any barbecue party, line, or long break can be much more fun if you just start playing.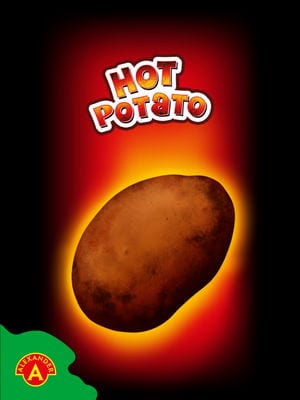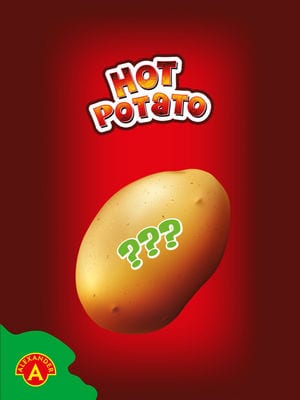 It is worth noting that Hot Potatoes is a universal game, during which you can set the rules and themes of the answers yourself. It can be a mixture of this game with another game – "Truth or Action". In other words, the player should answer the question very quickly and without hesitation.
Many of the interactive games themselves will offer you the questions that need to be answered. We believe that Hot Potatoes is something that is great for a family party, a party with friends, or even entertainment with your other half. We hope that our small selection of games will help you find new entertainment for yourself.