Have you ever considered starting a DJ career? If yes, you know that working with melodies and sounds might be a challenge.
However, if you start with a simple app with a friendly interface, your experience will be much better.
By the way, if you love listening to good music, read 7 Best Heavy Metal Music Apps for Android & iOS.
This is why we collected great options to mix cool music, no matter if you have experience or not. There are good versions for Android, as well as iOS users.
All of them are free or they have at least a trial period or basic functions available at no cost.
Edjing Mix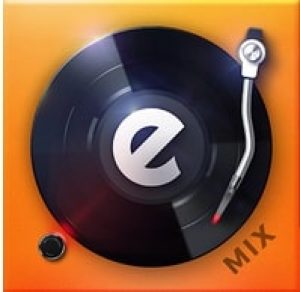 Here is a good application for beginners in music. You will find this service very useful, even if it is your first experience in creating and mixing music thanks to its simple interface. 
How does it work? Well, it just turns your personal computer or smartphone into a cool DJ setup with all of its functions. You will enjoy full freedom of creation. Who knows, maybe you will be the next world-famous DJ?
Let's take a closer look at the functions provided by the app: 
Enjoy a 

truly impressive music library

. You can choose out of thousands of melodies or upload your own ones. 

Create your playlists

. You can add any tracks there, be it the songs of your favorite singers or the music mixed by you. Anyway, we recommend that you use this function to sort the files and find them faster.

Cool library analysis

. The app can analyze what you like and give you more content like this. That's why it's better to add the music you like to favorites. 

Enjoy the

 best DJ tools for free, 

such as BMP detection, FX expansion, pitch control, smart volume, and many others. All of them will be free for you. 

The app was 

created by professional DJs 

so that you could have a good toolset and not get confused by a complicated interface. 
What is especially cool is that you don't need any professional hardware to enjoy the range of functions of edjing Mix. Just use your smartphone or tablet. 
Please note the app is quite big. You will need more than 500 MB of your phone memory to install it. 
You can get the app on the App Store or Google Play and become a real DJ right now!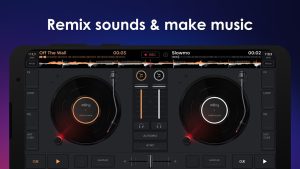 You may also like: 7 Free Christmas Song Apps for Android & iOS
MixPad Music Mixer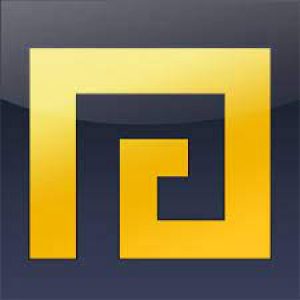 Here comes a great application for music creating and mixing. It was created by professional musicians and DJs for all people. Even if it's your first experience with music. 
The best thing is that you don't need any special (and very expensive!) equipment. You can start with a smartphone or tablet. 
Let's take a look at some of its options: 
Upload your favorite songs

 or choose the one you like out of thousands in the app's library. If you don't feel like the idea of working with one song only, take two or even more and merge them into one. 

Record your track yourself

. This gives you full freedom of creation. Record any musical instrument or your voice – it will make your music unique. 

Enjoy 

great DJ tools

, such as loops and autotunes. Play with speed, reverse, and mixers. 

The app 

supports huge rates of samples

, starting from six kHz. 

Share your mixed music

 with the community. You can do it right in the app or easily export your audio to share via social networks, such as Twitter or Facebook. 
MixPad is a recording studio you can use on the go. It usually takes about 10 minutes to create a good mixtape, especially if you have relevant experience. 
The app can also boast of an elegant size, which is 26 MB only. Imagine you have all the basic DJ tools in such a small application. Sounds great! 
Both Android and iOS users can enjoy MixPad for free. Get it now on the App Store or Google Play.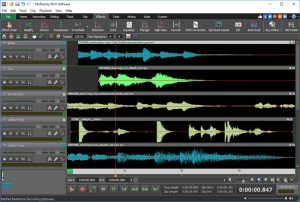 djay – DJ App & Mixer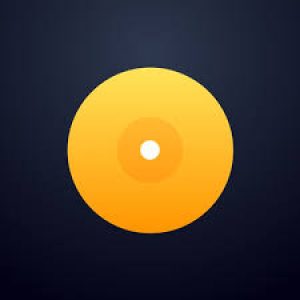 Let's take a look at another great service to mix music. Meet djay -a simple and powerful tool for all people, from beginners to professionals. 
This app is famous for its beautiful and simple interface. You will understand how to use the app in a few minutes. 
The app has a huge number of great options: 
If you are a beginner, you might 

start with the automix function

. It doesn't require special skills and knowledge. Just turn the mix on and check the result. 

Use AI engine

. This is a huge library of options that will help you to create your music from scratch. Make sure you try limiters, isolators, mixers, and other great tools that need to be used by any DJ. 

Add pictures, videos, or GIFs

 if you need them. Sometimes your music might seem more expressive if you use visual stimulators. This makes the app very universal. 
To use the app, you will need a smartphone only. However, if you have a tablet, we recommend that you use it as you will clearly see the panel of instruments. 
Please note that the application collects data about you, such as your purchases and usage info. However, it doesn't link it to your personality.
The size of the app is quite big – it requires at least 276 MB to be installed on your phone. Djay is so huge because of the library that contains thousands of loops and mixes. 
The app supports various languages, such as German, French, Spanish, Italian, and Chinese.
If you don't want to pay, use the basic version. However, in this case, you will have to put up with full-screen ads. 
Djay is available for iOS, as well as Android users.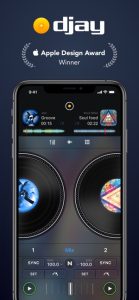 Mixcloud – Audio & DJ Mixes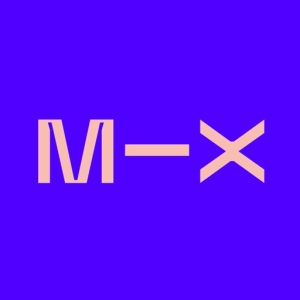 This app is more about being in a strong and close musical community than being a DJ. However, it doesn't mean you can't create your mix here. The number of options will depend on the type of account you choose. There is also a free version as well.

Mixcloud has a wide range of functions that can be roughly divided into two parts:
Listening options

. The app is packed with music, podcasts. Browse through the catalog using the search. Don't neglect this function as it will help the app to give you the best recommendations. You can also listen to the radio stations using your headphones.

Creating options

. If you need more functions, go premium and enjoy a full toolset of a DJ. Try recording sounds, mixing them, make reversed tracks, loop and pitch. 
There is a close-knit community of users who can always help you and get some advice. Many people create music there. Feel free to listen to it and leave comments. What is more, you can collaborate with others as well.

The size of the app is 84 MB, which is ok for such a big service full of content. 
The app is quite popular and high-rated. For example, it is rated 4.8 out of 5 on the App Store and 4.6 on Google Play.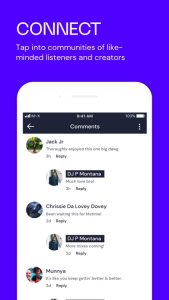 Cross DJ Free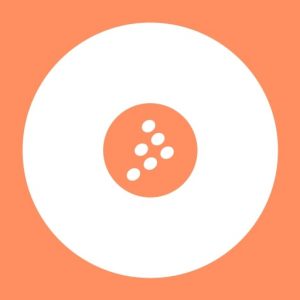 Do you dream of being a famous musician or DJ but you do not know music and instruments? It's not a problem anymore. Just download a good application to mix music. 
One of them is Cross DJ. This is a powerful service for all people who are interested in music. You don't have to be skilled, being motivated is enough. 
There are many features you will like: 
The app 

works pretty fast

. Even if you use so many functions, the app won't become slow. 

Enjoy 

an ideal BMP detection

. You can go down at the click of a button and reach the last decimal. 

Use automix

 – this is a great option if you are too afraid to make music manually or start from scratch. Just add the track you like and change it. 

Import any music from any source

, be it Spotify or Internet. You can upload your favorite track from your device. 

Once you have finished, 

share your mixtape

 via email or social networks. 
When you are ready, you can go for manual music creation. You will have a standard setup, which includes a crossfader and two decks. You will feel like you are a real famous DJ known by millions of people from all over the world. 
By the way, if you are in love with music, you might like 5 Best Irish Music Apps for Android & iOS.
If you lack functions, you can always go for in-app purchases. In this case, you will have access to the following features: 
HD recordings

. If you feel you are a good DJ, don't hesitate to record your music. This type of recording is high-quality. 

Advanced audio features

, such as split audio. 
Cross DJ Free contains ads that keep the content free for you. 
Both Android and iOS users can download this application on their smartphones.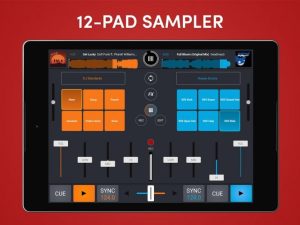 Pacemaker – AI DJ App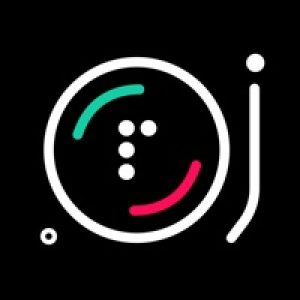 It's high time you started creating musical masterpieces! With the help of Pacemaker, you can create a cool mix in a few seconds. The interface of the service is super simple so you can start making music easily.

Here are the best features of Pacemaker you will explore right after the download: 
Synchronize your account

 with your Spotify. This is the best way to import music at the click of a button. Imagine you can make your favorite songs even better! 

Enjoy a cool community

 of true music lovers. Ask for their advice or some motivation when you need it. 

Share your mixtapes

. To become a better DJ, you need to get some opinions from others. You can leave your comments as well. 

Add other people's music to your list

 and then edit it. It might be even more interesting than creating your song from scratch. 

Make sure you 

use live tools

 to make your music even better, such as echo, loop, white noise, and many others. 
The app's developers guarantee that your data will be safe and won't be given to others. 
There is a trial period when you can try all the range of functions. After it runs out, you will have to choose a type of subscription. One week will cost you 4.99$. If you plan to use the app more, buy a monthly subscription for 16.99$. 
The app needs at least 155 MB to be installed. Please keep it in mind if you are running out of memory. 
Unfortunately, Pacemaker is available for iOS users only. There is no version for Android.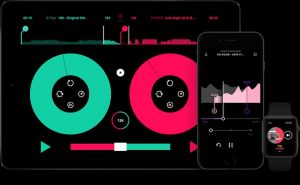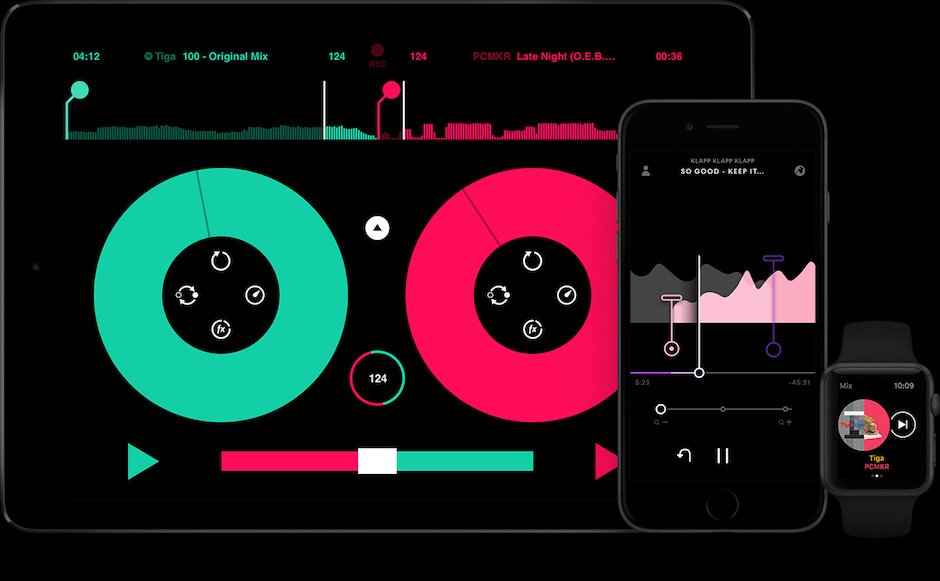 GarageBand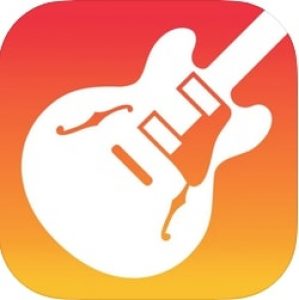 It's high time you started creating music because many people have the talent to write great songs and make cool mixtapes. With Garageband, you will take your first steps into the world with no stress.

GarageBand will provide you with a full toolset. Discover a recording studio packed with functions. Let's look at some of them: 
Try 

all types of instruments

. Sometimes you have a great song but you feel like adding something new to it. Feel free to play the piano using your keyboard or add some guitar sounds. 

Create easily and fast

. There are many multi-touch gestures that will save you time and make the process of creation more pleasant. 

Make music and 

mixtapes like a pro

. You can add different musical details thanks to the 32 tracks available in the app. 

Become a real DJ

. Even if you have never tried this activity, you still can succeed. Try Remix FX to perform cool effects. There are many sounds to choose from. 

Use Drummer

. This is vitally important to make a good mixtape. Add your unique rhythm that will make your music outstanding. If you fail to do it yourself, use the pre-recorded drums sound.

Record your masterpiece

 when you are ready. To do it, just tap on the record button. 

Once you finished mixing or creating music, 

feel free to share

 it with the world. Share the mix via email, social networks (Facebook, Twitter, Instagram), or messengers. 
GarageBand is extremely big because of the wide range of functions and a big library of music. You will need at least 1.7 GB to install it. 
The app supports a huge number of foreign languages, such as Italian, German, Arabic, French, Korean, Japanese, and many others. 
Please note that GarageBand collects your user content to track what people use the app for. However, this data won't be linked to you.
You can get the app for free on the App Store.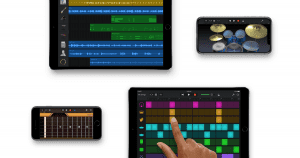 Music Maker JAM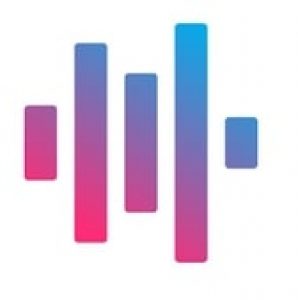 Here is a truly universal app that will be equally useful for beginners, as well as for professional DJs. The most striking feature of Music Maker JAM is its simplicity. 
You won't need any special skills to start creating cool beats and mixtapes, just download the app. What is more, you also don't need any professional hardware, having a smartphone will be enough. 
Let's look at the best features available at no cost: 
Explore a great variety of mixes

. You will be able to add the one you like to your list and then edit it, making it much better. However, if you don't feel like using other people's music, you can always start from scratch. You will find all the tools in the app available at no cost.

There are 

great tools to make professional mixtapes

. For example, you can enjoy an 8-channel mixtape. 

Follow the style

. It is proven that you can create better music if you choose the style and then stick to it. There are many styles to choose from, such as Pop, House, Hip-Hop, Rock, Trap, and many others. 

Create real music

 with the help of instruments. If you need to add guitar or drums – it's not a problem! The app can replace a huge band. 

Once you finished creating your great tracks, don't keep them to yourself. It's better to 

share your masterpiece with the world

. Share your mixtapes via social networks, such as Twitter or Facebook, or download them on your phone. 
Unfortunately, the app is available for Android users only. You can get it now on Google Play and make your first step in the world of music!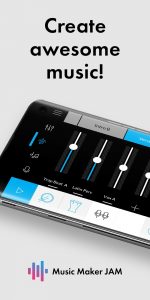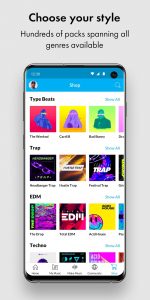 DJ Studio 5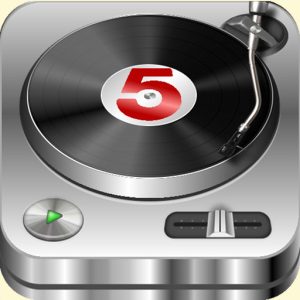 Do you need a free music mixer? If yes, you should take a look at DJ Studio 5 as it has a great toolset for creating and editing music. 
Who should try this application? First of all, those who would love to make cool musical masterpieces but have little experience. Secondly, if you often go to parties, you can't do without such a great tool. Imagine you will play your tracks at a party! 
Let's look at the list of functions available at no cost: 
It's 

super simple to start 

your musical journey. Once you downloaded DJ Studio 5, you can create your first mix. You don't even need to create an account. 

The app 

doesn't track you

. The developer guarantees it doesn't need your location or purchases so you may feel 100% safe and secure. 

Enjoy 

a full toolset

 that includes mixing, loop, scratching, pitching. You will find some tips that will help you understand how to use each tool. 

The app is 

100% free

. There are no hidden in-app purchases and, therefore, no limitations. The number of downloads isn't limited as well – make as many mixes as you like. 

DJ Studio is 

free with ads

. However, you can easily 

remove them

 in settings at no cost. 

The app is 

highly customizable

. There is a traditional, so-called default deck, which can be a bit complicated. Make it easier and remove some of the things you don't like. 

Add cool beats

. They make your music dynamic and more expressive. 

Export your music

 and download it on your phone. If need to share it with your friends, feel free to share your music on Facebook, Twitter, Instagram, or any other using the link. 
What is especially cool, the app needs 13 MB only to be installed. This is the smallest one on the list. 
Unfortunately, only Android users can enjoy a wide range of functions provided by DJ Studio 5.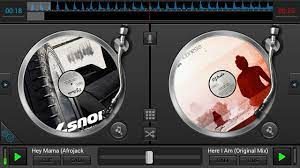 You can also check: 11 Free Apps to Add Music to Photos on Android & iOS