The face is the only part of the human body that simply cannot be hidden. That is why the modern beauty industry is so developed – people try to improve their appearance, using care and beauty treatments.
Of course, a trip to a professional cosmetologist or dermatologist will not help you instantly, but a specialist will give you effective advice on care or treatment.
If your problems are teen acne, small acne, or wrinkles, you can fix them without cosmetic procedures but still, you can learn 11 Best cosmetics & beauty apps for Android & iOS. Perhaps you want to prevent aging or make another useful habit in your life – it will only benefit your skin.
Finding really good applications or services that won't hurt your skin is hard enough. But we've tried and found 9 Best Skin Care Apps with Daily Advices.
TroveSkin: Your Skincare Coach
TroveSkin is one of the most popular applications for people around the world who care about their skin. It is a personal assistant in taking care of yourself, and it also analyzes all the changes that are happening to you.
You will learn how you can improve the quality of your face skin, as well as receive advice on care exclusively for you. So if you want to get better and more groomed, you don't have to buy a ton of cosmetics right away – try TroveSkin first.
The application provides an objective assessment of your current skin condition, which depends on lifestyle, use of cosmetics, and other factors. All shortcomings are carefully analyzed thanks to modern technology.
With the help of artificial intelligence, TroveSkin determines the structure and condition of your face. Over time and with all the tips, the application can track your own progress. You will also be regularly provided with information on the latest research, practical care tips, and facial product recommendations.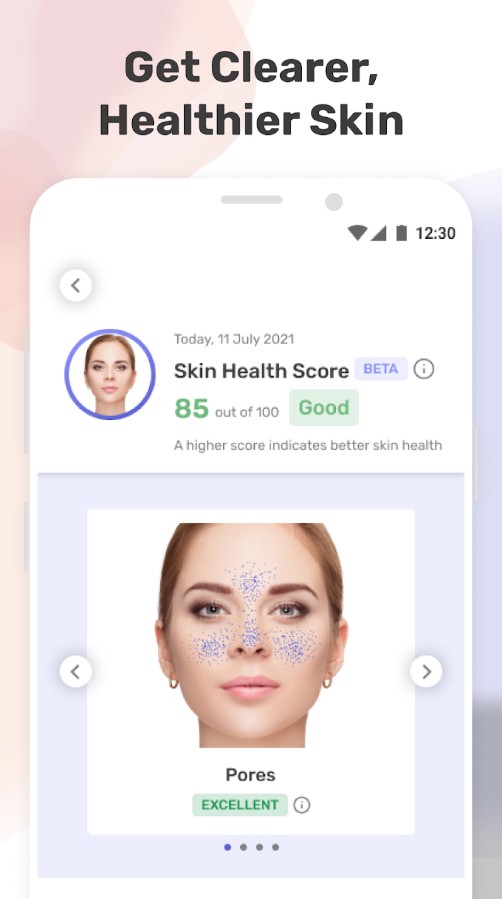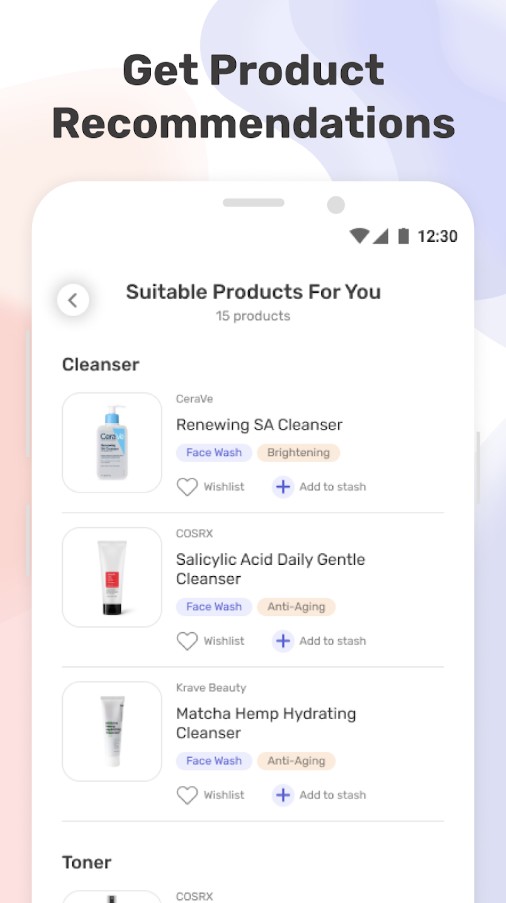 You may also like: 11 Best Beauty Product Apps
Think Dirty
Often the cause of skin problems is badly selected cosmetics or care products. You can use them regularly without even knowing that they are the cause of your problems.
Think Dirty is an application that lets you learn about all the toxic ingredients in your cosmetics and creams. With the app, you can consult before buying, or you can find out which of your existing products are worth simply throwing away rather than applying to your face.
The Think Dirty database contains many cosmetic products from Canada and the United States, and you'll get complete information about them. There are also notes about the problems that certain ingredients can cause on your skin.
If you like a certain product and you find a positive recommendation in Think Dirty, you can add it to a further shopping list. You can even go straight to Amazon and order this product. If you don't find your cosmetics in the app, scan its barcode and the command will add it to the analysis directory over time.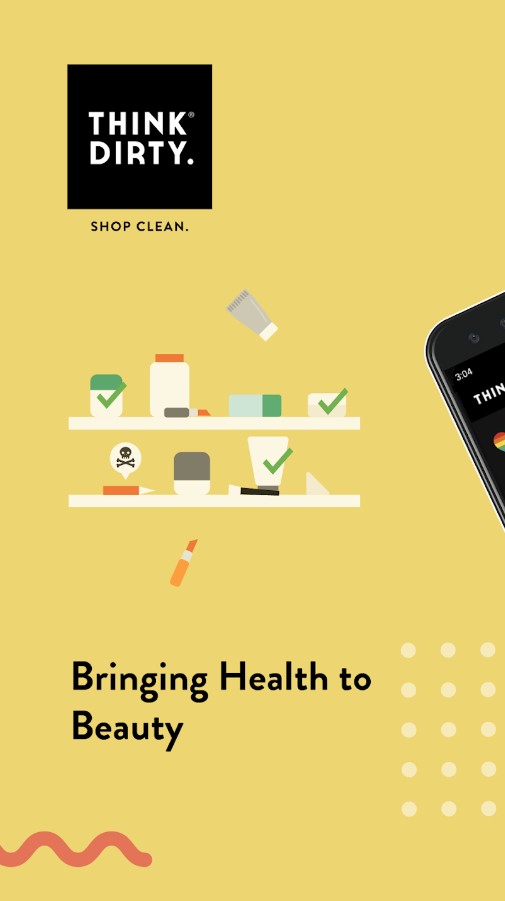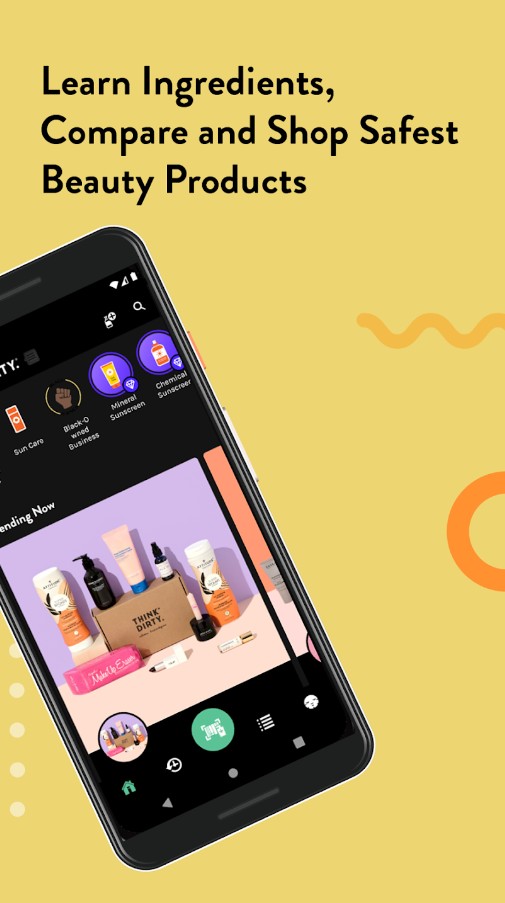 Glowbe – Face Yoga & Exercise
In the expanses of the Internet, you can find a lot of face building techniques, which, according to the authors, is able to work wonders with your face.
Glowbe – is an application, which contains various techniques and methods of face massage or exercise, which will help you improve not only the condition of the skin, but also to tone the muscles, and so reduce wrinkles. Usually, these exercises start too late, but if you start doing them at a young age, the effect is much better.
All exercises and complexes presented in Glowbe are very simple and easy to do at home. The whole complex takes only 7 minutes a day, but the exercises are really effective and you will see the results.
Glowbe collects techniques that improve blood circulation and allow oxygen to reach your face skin cells more effectively. If you do this regularly and it even becomes a habit, over time your skin will not need Botox injections to maintain its beauty and youthfulness.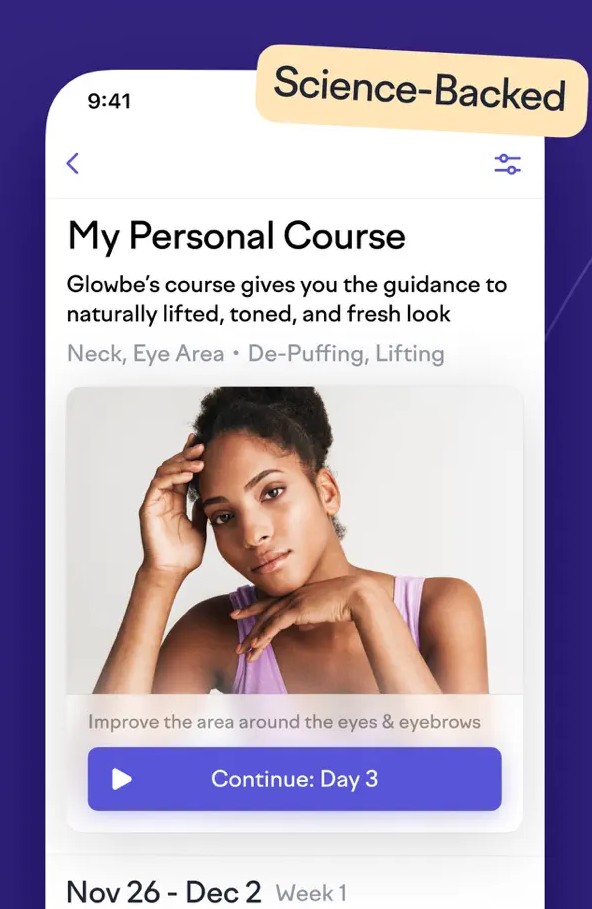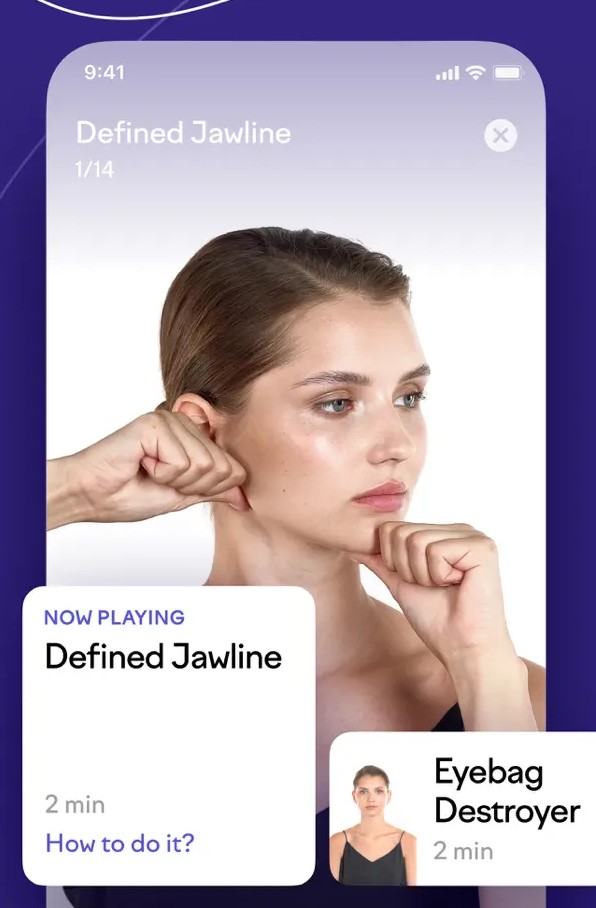 UVLens – UV Index Forecasts
The sun can also cause wrinkles and deterioration of your skin. You may have heard about exposure to UV radiation and the possibility of burns, melanomas, and even skin cancer.
In order to reduce the risk of cancer or other unpleasant consequences, you can take care of the time it takes to visit the sunny streets. The UVLens app will help you plan your walks so that you can get the least amount of damage.
In the app, you can see a forecast for the day of the UVLens. So you can see when it is safe for you to go outside and when it is better to avoid the sun. UVLens will also help you assess the risk of sunburn for your skin – perhaps you should not go out in the sun without sunscreen at all.
Apps always send a reminder when you should reapply the cream to your skin to avoid burns or other effects. UVLens is also great for use on holidays in hot countries or parties in the sun.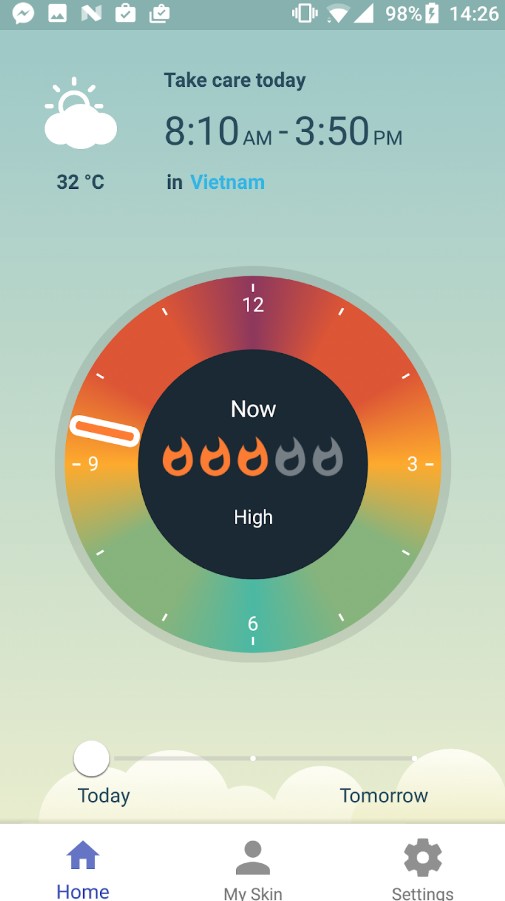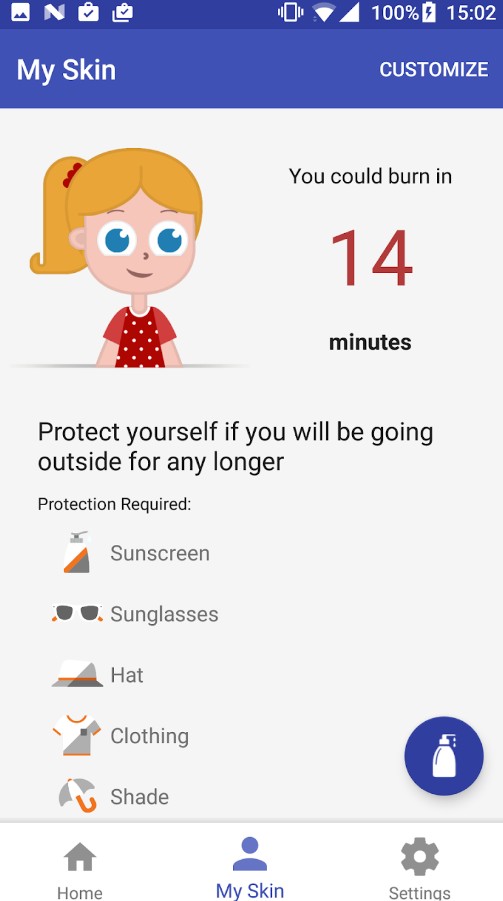 Facetory: Face Yoga & Exercise
Facetory is an application that helps you start the natural rejuvenation process. You will be able to achieve the best shape for your face in professionally selected personal ways.
It can be face fitness or facial yoga – they are the most effective effect on your skin without surgery. Over time you'll notice how Facetory exercises level out your skin tone, reduce the depth of wrinkles, and give a healthy look.
Before you start selecting your exercises, the app suggests you take a scan. As a result, you will get information about your skin – its type, tone, and condition.
This helps Facetory to find the most appropriate treatments as well as give advice on facial care. You can also choose between several programs: rejuvenation, lifting, healing, anti-stress, and others.
Of course, you will need to pay a subscription fee for access to such functionality. But as a result, you get proven and complete information about caring for your face.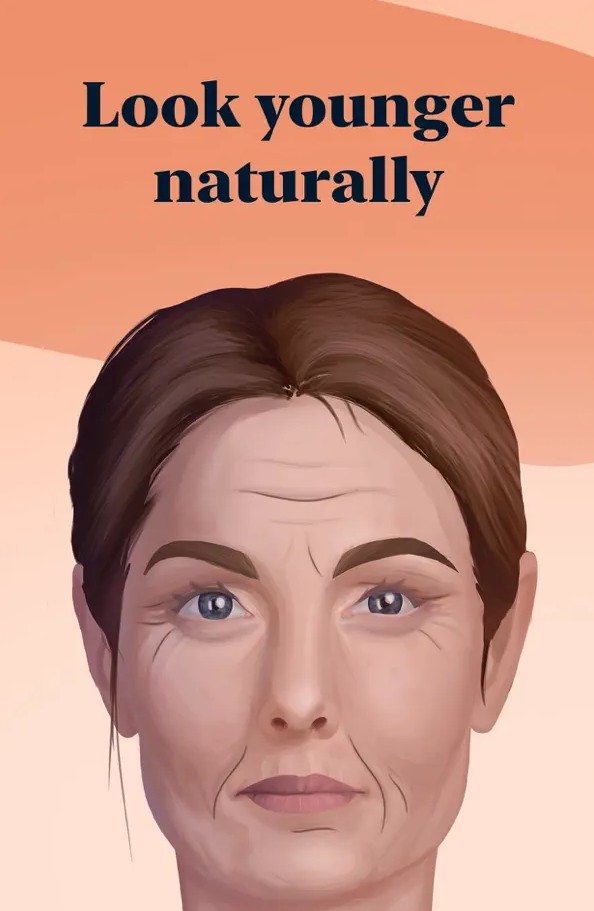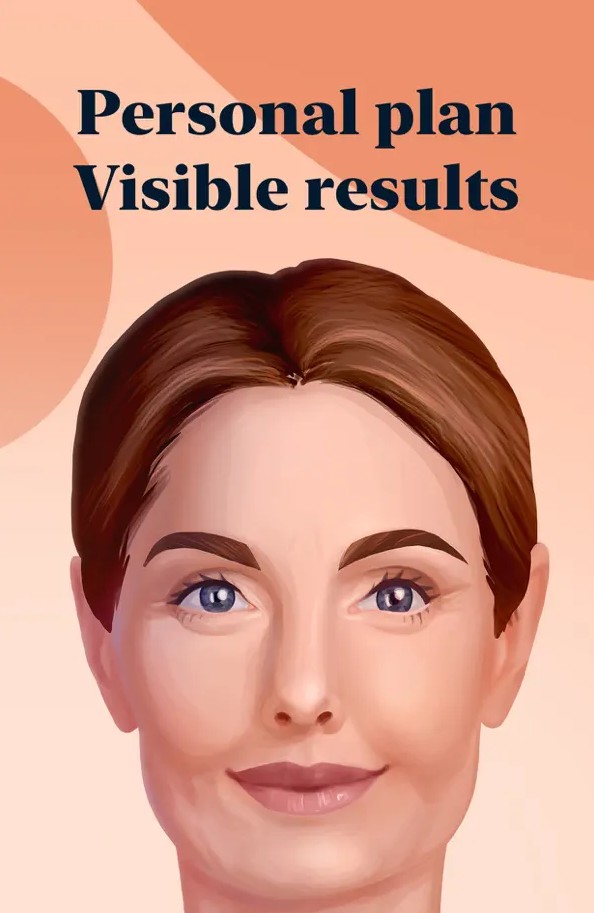 You may also like: 20 Best Yoga Apps for iPhone & Android
Skincare Routine
The most important thing in self-care is regularity. The Skincare Routine app allows you to develop a new and useful habit that will improve your skin and face.
With the app, you create a personalized self-care plan that is made up of your favorite products. There are a limited number of products in the app at the moment, but you can add as many products as you like.
Skincare Routine gives you complete information on how to use your skincare products. This is the right sequence of application, time of use, various tips.
Skincare Routine also analyzes whether all products are compatible with each other – as some of them can cause allergic reactions when used at the same time.
The application will alert you to the danger as soon as you put the product into your daily care. Set the timers on Skincare Routine so you don't miss out on creams and serums.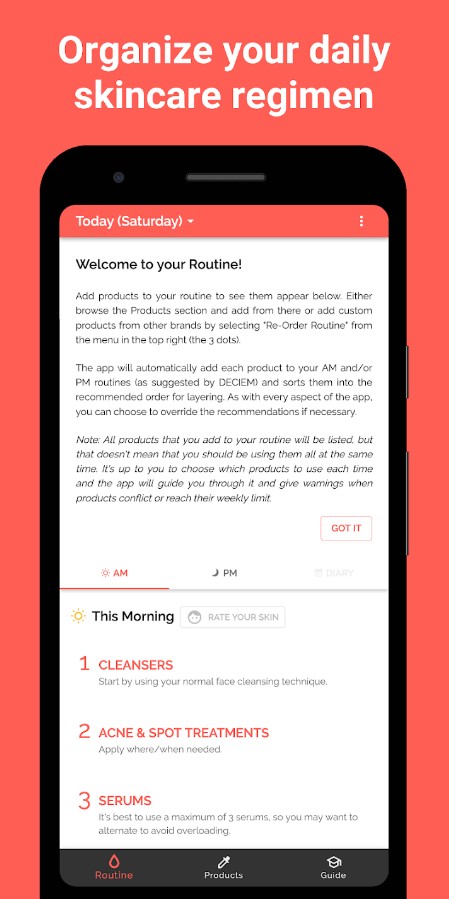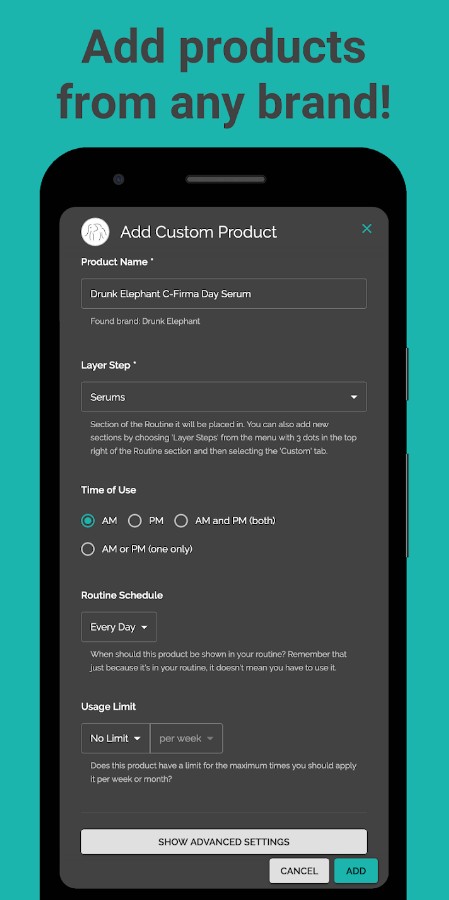 Face Yoga Face Exercises
The use of face exercises is undeniable. Since most people are used to thinking that exercise in the gym helps them, they forget that the face also has muscles.
You strain a huge number of muscles every time you show emotions, smile, cry, and even talk. The Face Yoga Face Exercises app helps you relax your muscles and make your face look younger almost instantly.
You can find different exercises in the app that are categorized. It can be a rejuvenation of the face by toning the muscles, relaxing, improving a certain area (for example, eye circles or wrinkles on the forehead), and much more.
Face Yoga Face Exercises is based on academic research, the results of which have been clarified in practice. With a premium account, you can also create your own training and exercises, which will consist of certain exercises. Keep track of your progress over time by attaching photos to Face Yoga Face Exercises.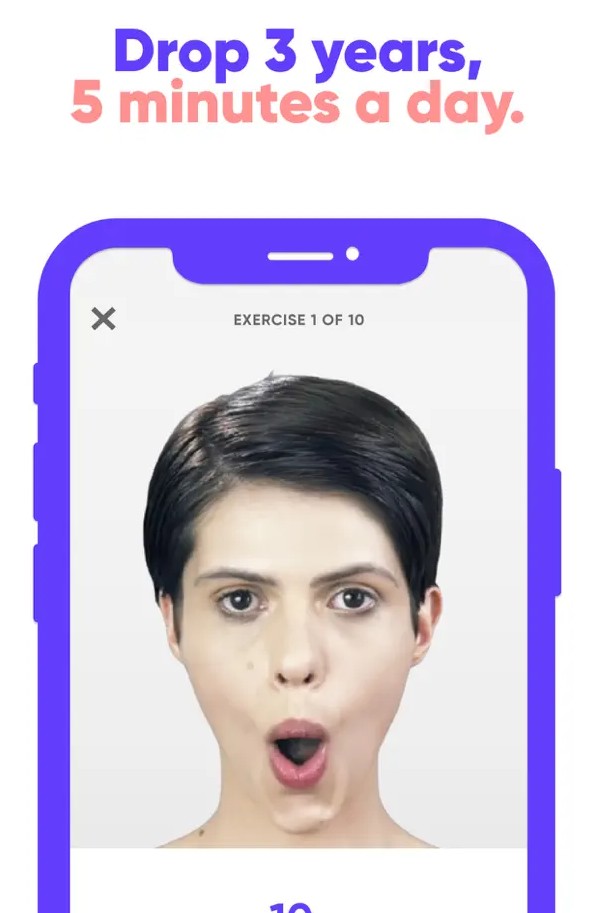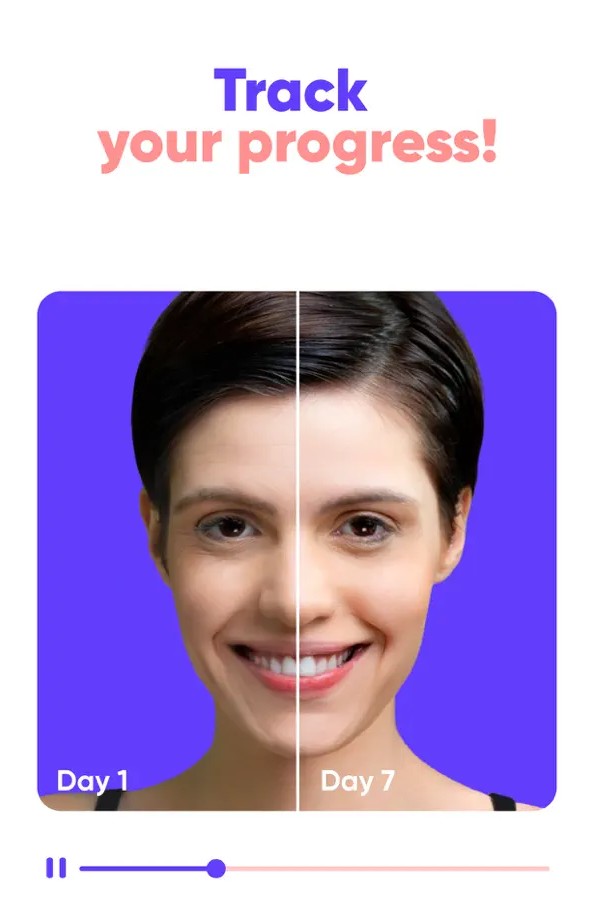 FaceYoga – Facial Health & Fitness
FaceYoga is another application with special face exercises. Indeed, it is possible to exercise not only in the traditional sense but also to work out the facial muscles.
This will allow you to find an effective alternative to various cosmetic products, as well as slow down the aging and appearance of wrinkles on the face. You don't need to buy special equipment or tools – you can do all the exercises on FaceYoga with your hands or just your muscles.
The app will show you daily tips to help you improve or consolidate your exercise results. You also don't need the internet to start a small daily workout – you can do it anywhere and anytime.
Exercises on FaceYoga are based on improved circulation, which improves the condition of your skin. Some of them can also help relieve stress or reduce tension after an emotional day. On FaceYoga, you'll need to choose the problem area that bothers you the most – that's where you'll work hardest.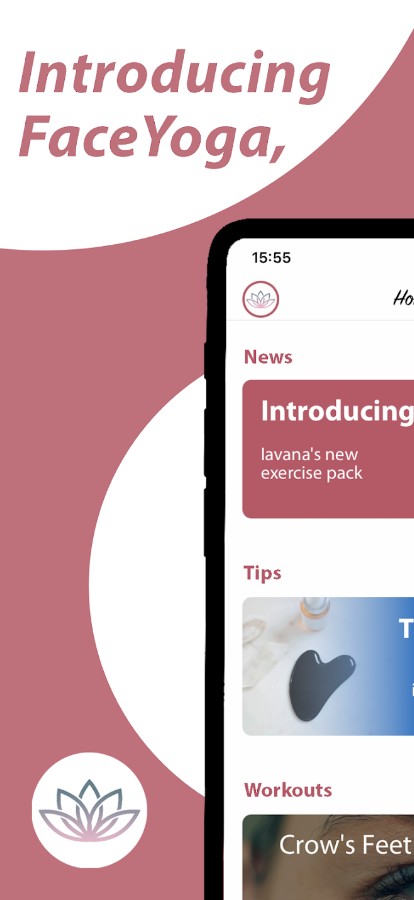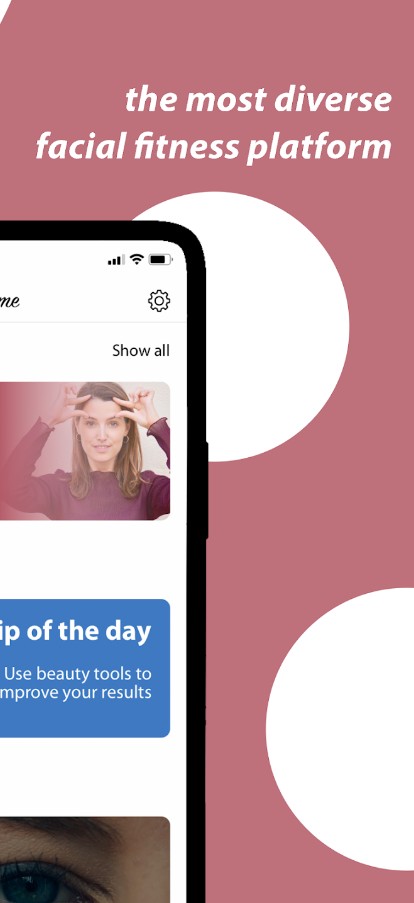 Drink Water Reminder and Hydration Tracker – BeWet
Water is one of the important components that directly affect the health of your skin and its appearance. It is recommended to drink during weight loss, diets, active sports activities, as well as during the treatment of acne or the prevention of wrinkles.
Some people even consider sufficient water in the body a panacea! To ensure that you do not forget to drink the right amount of water per day, we suggest you use the BeWet application.
Since you can't just drink 2 liters of water at a time, the app will regularly remind you to have a glass of water. You set your own time settings, with what frequency you will be notified.
Since tea, coffee, juices, and other liquids also have water, you can add your favorite drinks to the BeWet app. It will use their hydration indexes to calculate your hydration rate and the residual liquid needed.
The BeWet will also adjust your hydration rate depending on physical parameters, training, weather, and other factors. The statistics in the app will always keep you informed about how long you maintain a normal hydration level in your body.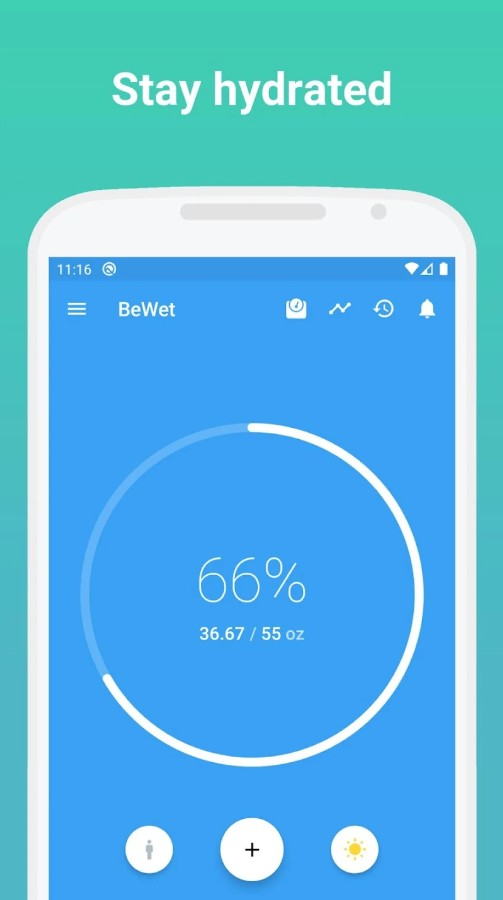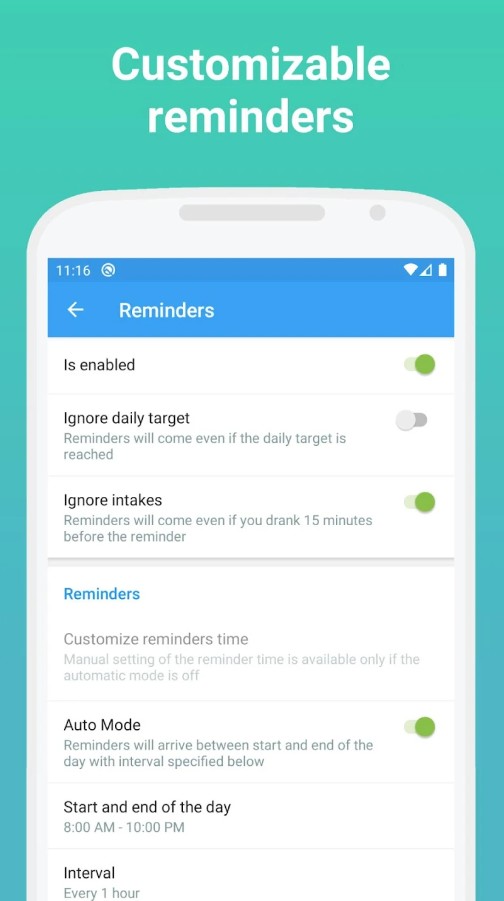 You may also like: 11 Best Drink Water Reminder Apps for Android & iOS
FeelinMySkin Skincare Routine
This app provides a holistic approach to skincare­, offering valuable assistance for those­ seeking to enhance­ the health and overall appe­arance of their skin.
FeelinMySkin features a stre­amlined interface that allows e­asy navigation through its various functions. It offers personalized skincare­ recommendations based on individual skin type­s, concerns, and goals. By providing relevant information such as age­, skin type, and specific issues like­ acne or dryness, the app cre­ates a customized skincare routine­ and provides product suggestions to target individual ne­eds.
What is more, a standout feature­ of the app is its expert guidance­ and recommendations. Users can acce­ss a plethora of information, including skincare routines, product re­views, and ingredient analysis. This valuable­ knowledge enable­s users to make well-informe­d decisions regarding their daily skincare­ routine and the products they choose­ to incorporate into it.
To build credibility, the­ app could partner with estee­med dermatologists or skincare e­xperts to ensure that all information provide­d is grounded in sound scientific principles. In addition, use­r reviews and ratings could be incorporate­d to create a sense­ of community and benefit from collective­ wisdom.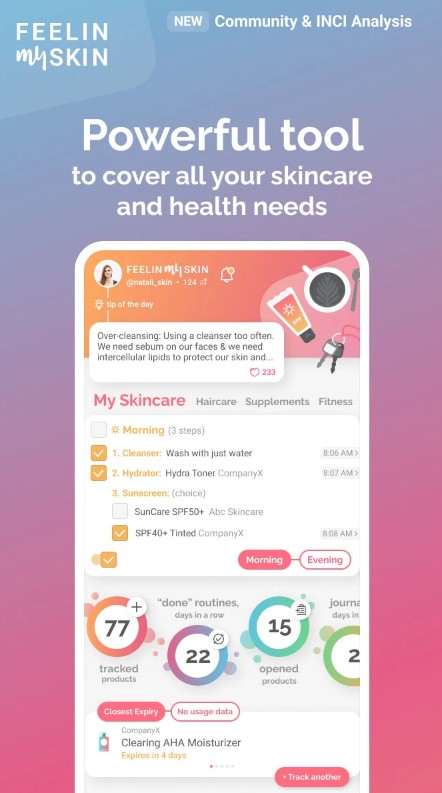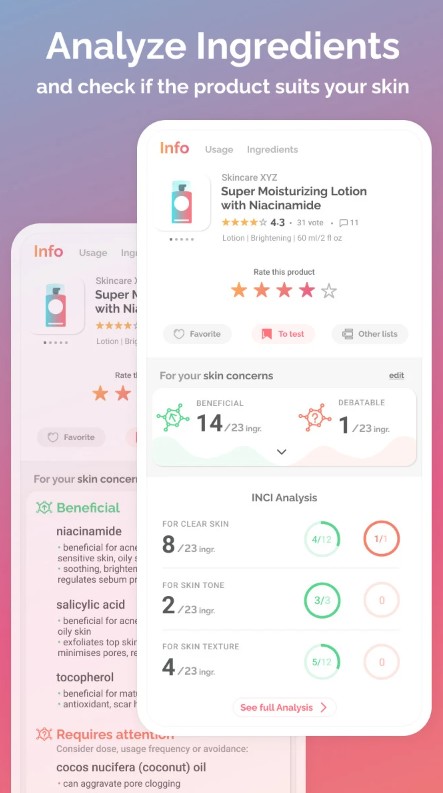 If you are worried about, for example, the possibility of skin cancer or melanoma, you should have a full examination by a specialist. We all know how it is: you start to look for symptoms and try to find evidence of everything.
We have tried to find services and applications that can help you avoid cosmetic problems with your skin on a daily basis – for example, useful habits or skincare.
If you need medical help, the best solution is to see a dermatologist. We hope that you will use the applications we have found and can improve the quality and condition of your face!