Android is a very popular operating system for smartphones and tablets. There are many reasons for it. One of them is its highly customizable interface. You can customize almost everything, including icons and themes.
By the way, if you would like to clean your Android device history, you should take a look at 7 Best History Cleaner Apps for Android & iOS.
In this app, we'll tell you how to make your icons purple! Follow this simple guide, and you will customize the icons in a few minutes. All the options listed here are available at no cost.
Galaxy Themes
If you have a Samsung device, this option will be the best as you don't have to download anything.
Here are the steps you need to follow carefully to change the color of your icons:
Go to your phone's settings

. Open them and type "themes" in the search line and press "enter". It might take some time to find the result, up to 15 seconds.

When the search is over, you will see only one option called "Themes". Tap on this block and you will open Galaxy Themes.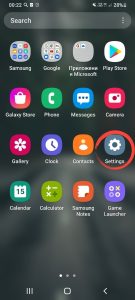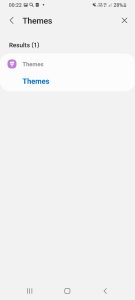 You are in Themes now. Look at the bottom of your device's screen. Tap on the "icons" button.
Now you will see thousands of icon packs. If your aim is to find free packs, go to this category. Now you can study each of the icons and decide if you want to download the pack. All of them have ratings and reviews, which you can study before downloading them.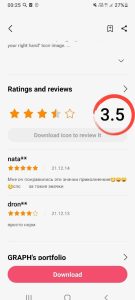 Use search to boost the process. You can search by style or color. In this case, you will see more relevant recommendations.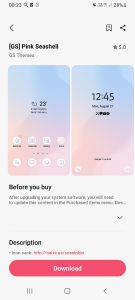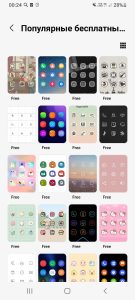 When you have chosen the pack you like, tap on "download". It will take you about 10 seconds. Then apply the changes and see how fresh your icons look!
You may also like: 10 Best Banner Maker Apps for Android & iOS
Viral Icon Pack
This is another way of customizing your icons' color. Viral Icon pack is an application with a huge number of free icons. To start, go to Google Play (on Samsung) or AppGallery (on Huawei and Honor) and search for Viral Icon Pack there.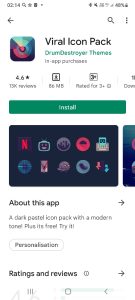 Open the app. This option will be a bit harder as you need to do a great number of things manually. You will see a big menu. Tap on the button called "icons". You will see thousands of various icons, including purple ones. To look at the icon more attentively, tap on it.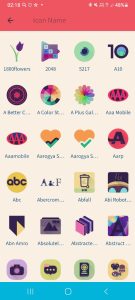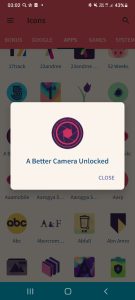 If you have already chosen an icon, tap on the "apply" button and wait for the changes to be applied. Then close the app and check the result!
However, sometimes you can face one difficulty. What if there is no icon you are looking for? In this case, you can go for an icon request. How to do it? Just scroll down.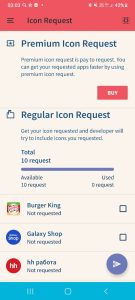 You will see a list of apps installed on your phone. Choose the one requiring an icon and then send it!
There are two ways of getting your icon. The first one is Premium Request. You will have to pay for it. However, in this case, the request will be satisfied much faster.
The second option is a Regular Icon Request. It is free to use 10 times meaning you can request 10 icons. This type of request might take longer. We can't say for sure how long it will take because it depends on a huge number of factors.
You can also check: How to Check How Old Your Android Phone is? Full Guide