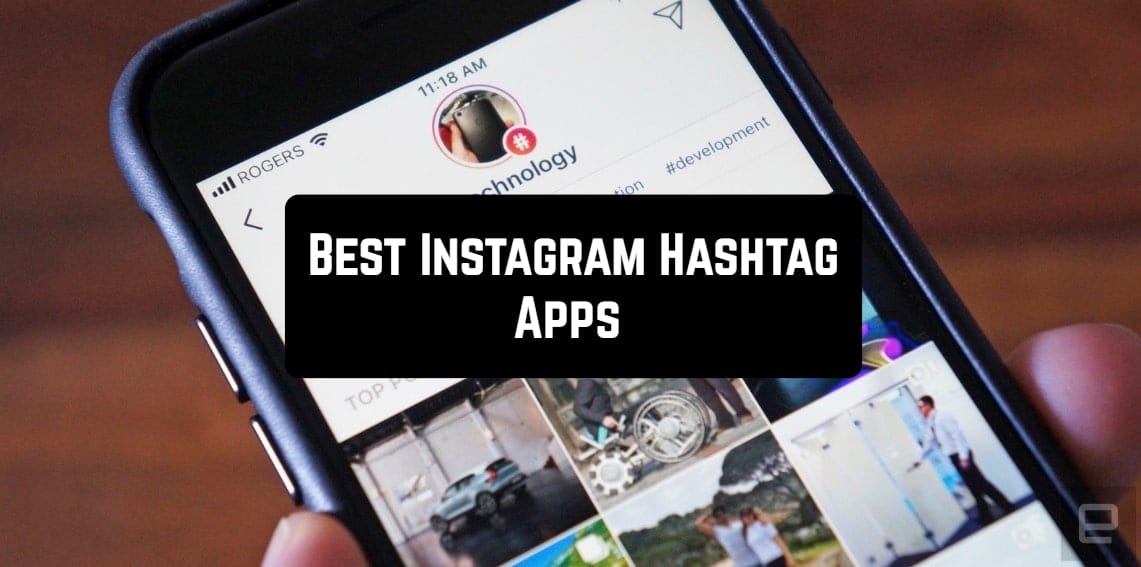 Hashtags are a popular tool for increasing popularity and views. Almost all social networks you can see such tags. But, it is when publishing content on Instagram that it is very important to know how to use them. Well-chosen hashtags will help you increase the number of subscribers to your profile.
Hashtags can contain any number of characters in different languages. Most often, a sufficiently large number of hashtags are attached to the publication. They need to be separated by spaces.
Want to increase your profile attendance? Want to simplify this process? Use hashtags.
Instagram hashtags are the main content, as they are 90% of the information in each entry.
How to choose the right hashtags? Use this list of the best applications. It will help you to find the most popular hashtags on Instagram.
Hashtag Inspector – Instagram
The Hashtag Inspector – Instagram application provides access to functions for the selection of unique hashtags. It is suitable for both Instagram and other social networks.
You can identify opinion leaders with a high potential level of influence. You will also receive a detailed analysis of the references and check the speed of responses.
The application can find all popular hashtags. There is also a convenient search engine here if you want to conduct a manual search. You can also add your own hashtags. They can be saved in a separate list to be used later.
The application is translated into several languages. Appropriately, you can choose hashtags in the language you need. You can use the hashtag generator that is built into this application.
Benefits:
free
responsive support service
unique analytics (ask questions in a quick search, interactive analytics)
available on all platforms
there are no restrictions on the number of keywords
the division into photos and videos, as various sources
the archive stores data for all the time the application is used
This program will help you to increase the activity of subscribers. With the help of hashtags, users can find publications, among which may be yours.
The application Hashtag Inspector – Instagram is completely free. There are no restrictions or useless functions here. Improve your profile and your popularity.
You can also check: 13 Best Instagram repost apps for Android & iOS
back to menu ↑
Hashtagify – Automated Hashtags for Instagram
Hashtagify – Automated Hashtags for Instagram is a simple and convenient service for the selection of hashtags on Instagram. The app operates on the basis of a neural network and machine learning principles.
The application has a unique artificial intelligence, which automatically selects hashtags. To do this, you need to upload an image and start using it. The application will do everything automatically.
How does the application work? A neural network is an attempt to create digital intelligence for certain types of tasks. In this case, the neural network handles analyzing the photo.
It makes a selection of hashtags on Instagram both on the depicted objects and on related topics. Thus, in addition to the hashtags that describe the photo, others are added. They are currently showing the largest activity in the form of a response from users.
At the moment, the service works quite efficiently. There are statistics and approximate analysis of user activity. All this will help you determine the impact of certain hashtags.
Advantages of the application Hashtagify – Automated Hashtags for Instagram:
Simple and fast tool.
Selection by photo, no need to search for keys or hashtags.
Constant relevance (with each newly uploaded photo, the accuracy of the analysis increases).
This is a free application that includes only the most useful features. Hashtagify – Automated Hashtags for Instagram will help you improve your account performance. Besides, there is no built-in advertising.
back to menu ↑
Hashme Hashtag Generator – Hashtags for Instagram
The most common misconception in the promotion is to publish popular hashtags. A popular hashtag does not mean that this is the right hashtag for Instagram promotion.
There is a connection between the popularity of the hashtag and the time for which the user clicks on it.
Hashme Hashtag Generator – Hashtags for Instagram is a service for multi-monitoring and tracking social networks. It tracks hashtags in real-time.
You can get information about online search data. A daily summary of the previous day's hashtag is also available.
You can also get internal statistics about opinion leaders. Learn a lot about the frequency and amount of hashtags. The application allows the entire team to work simultaneously. You can also receive customized user reports and impact statistics for specific hashtags.
Advantages of the application Hashme Hashtag Generator – Hashtags for Instagram:
finding related stories in your hashtag
available in applications on any platform
separation of positive and negative references through tonality analysis
The application Hashme Hashtag Generator – Hashtags for Instagram presents the most current hashtags. They will increase the number of subscribers and likes in your account.
This free application will help you to improve the popularity of your account. Here you get only the most important functions. Besides, there are no annoying ads.
back to menu ↑
Leetags
The Leetags application allows you to comprehensively check and analyze social networks.
You will get valuable information from the social network Instagram. This means that you can determine how your audience interacts with hashtags.
You can create fresh themes and trends using the user control panel. There is an opportunity to study and see the content of the post itself. Also here you can read every comment that mentioned your hashtag.
The application has built-in machine learning for a picture and a key analysis tool. The application helps to understand the context in which the hashtag was discussed. Besides, posts from the target audience can be assigned priorities for receiving feedback.
Advantages of the application Leetags:
fully integrated cloud service
unified platform for organizing and maintaining many accounts and hashtag campaigns
ease of assigning tasks
overview of statistics, reposts, general information
Collecting hashtags is not difficult. To get started, just walk through the users who post the same photos as you. Today it is allowed to place a set of 30 hashtags under the photo on Instagram.
Hashtags can be put in the description of the post, and in the comments of the owner of the publication to it. When setting hashtags, it is important to consider time. If the hashtags are marked much later, then the post will not appear in the top. Hashtags can also be written for stories, their functionality is the same.
back to menu ↑
AutoHash
Application AutoHash has the ability to search hashtags and the creation of analytics. It also allows you to "listen" in real-time to those discussions that occur around hashtags.
The key service tool tracks data for the last 2 years online in more than 190 languages. It checks all social media platforms and popular blogs to select information.
You can connect different conversations and compare them with each other. It will help you to determine opportunities for engagement.
Benefits:
instant monitoring and tracking hashtags
comparative analysis of hashtags
identification of opinion leaders
real-time notifications for critical situations
embedded reporting, content creation, and community analysis
To promote an account, it is better to use the most popular Instagram tags.
All you need to do is put the necessary hashtags in the description of Instagram photos.
How many hashtags can I put on Instagram? To date, their number is limited to 30 pieces for one post. Instagram hashtags can be written in various languages. But English-language hashtags are much more popular.
Each hashtag that you see on Instagram is an active link – you can simply click on it. Click on a special button on the main menu of the application AutoHash. Enter the desired hashtag in the search box.
The service will offer the most popular options. This will help you find out exactly which publications you have on your desired hashtag.
back to menu ↑
Instatag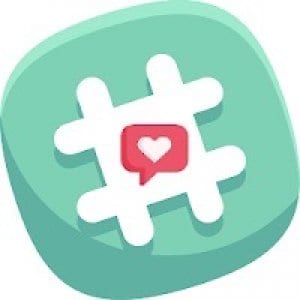 The Instatag app defines the most popular hashtags on Instagram. This tool is almost indispensable for analyzing hashtag statistics.
Hashtags are the main way to find the required post on Instagram. They are the most common way to increase profile popularity. This application will provide you with a list of the most popular hashtags. They are divided into various categories.
Using hashtags, you can get into the recommendation feed. They will also help other users to find something interesting in your profile. This tool will become a useful helper for bloggers or shop owners on Instagram.
See which hashtags most Instagram users follow. So you can increase the popularity of your account.
This application will help you generate the appropriate hashtags based on your keyword. It also has a smart algorithm. Upload a photo or video to the app. Then it will determine the topic of the publication and select the appropriate tags.
Advantages of the application Instatag:
one panel to view popular hashtags
comparison and comparative analysis
ideas about the most successful channels
sufficiently detailed analysis, as well as reporting capabilities
Just select the category you are interested in. Photos, interesting to men or women? Snapshots of landscapes or everyday life? Maybe you like selfies?
This application Instatag has prepared for you a list of hashtags. By them, you will definitely find exactly what you are looking for. And by which, no doubt, they will find you.
back to menu ↑
RiteForge Social Media Scheduling
Since hashtags can be created by an Instagram user, there are a great many. To determine how to increase the popularity of your account, use the RiteForge Social Media Scheduling application.
Hashtags are a tool that is well known to those who spend a lot of time on the Internet. They are used in blogs and on various news sites.
So that with the help of tags you can easily and quickly find materials on a particular topic. Of course, the same need arises among Instagram users. In cheating Instagram account tags play an important role.
You can add up to 30 hashtags to one publication. The application RiteForge Social Media Scheduling will generate this number of hashtags based on the selected keywords. After getting the result, you can delete some hashtags. In place of the remote hashtag, the application will find a new one.
In the application, you can create a list of the most used hashtags. This list should also include keywords related to your publication. This list is very convenient to use. Now you do not need to enter all hashtags every time. Just copy from the list.
In the application, you will find a list of the most popular hashtags. By clicking on any hashtag from this list, you will see the photos from Instagram that he marked. Using hashtags is simple and useful. Do not miss this opportunity.
The application RiteForge Social Media Scheduling generates many types of hashtags. They are based on your chosen keywords. You can save ready-made hashtags to the clipboard using a special button.
back to menu ↑
Hashtags For Instagram
Recently, an interesting feature has appeared on Instagram. It allows users to subscribe to certain hashtags. This facilitates the process of increasing the audience of your profile.
You can see which hashtags users most often use. Add them to the description of your publications. Then they will appear in the feed of those users who are subscribed to selected hashtags.
But, to get the desired result, you need one useful application. Hashtags For Instagram helps you find the right hashtags in a few seconds.
To use the application, you need to enter a keyword that describes the main idea of ​​your image. Then the application will automatically select a list of hashtags that you can use. You can use them when publishing.
The application also selects hashtags in different languages. You will receive a list of synonyms that diversify your list. View publications by hashtags that you choose.
Use special filters that show the most current hashtags. This will tell you which hashtags will best increase your profile views. Right here you can find out the latest trends. View current statistics. This will help you find out if your hashtags are popular.
Besides, you can preview what your publication will look like with these hashtags. The application will show you the possible number of clicks on the selected hashtags.
The free application Hashtags For Instagram will help you increase the popularity of your profile. It is suitable for both regular users and bloggers or store owners. Also, there are no annoying ads.
back to menu ↑
Top Tags for Likes
If you want to become popular on Instagram, then you can not do without the active use of hashtags. They will annoy many of your followers, but you will get quick results.
People will start to find your pictures and act like them. But there is one problem: it's inconvenient to manually enter hashtags. The problem is solved by the Top Tags for Likes – this is a keyboard with automatic input of hashtags.
After installing the application, switch to the keyboard on Instagram. Select the category and hashtags that match your photo.
With this application, you can also track the mention on Instagram. From general comments to posts to dialogues with an expression of discontent. In the campaign tracking settings menu, you can easily customize the panel for you.
The control panel and query wizard provide complete information on hashtags.
After setting, the panel shows the results of your actions for the last 24 hours, along with sharp jumps and dips. You can easily use this to understand the context in which the hashtag was mentioned. You can also identify opinion leaders who can help promote hashtags.
Features of the application Top Tags for Likes:
simplicity and ease of use wizard
receiving statistics of references in real-time
The presentation shows the relationship between key topics and the most involved content.
The application's audience helps to identify potential opinion leaders.
This is a free application that will increase the performance of your account.
Check this: 15 Free instagram followers apps 2019 (Android & iOS)