5 Best Glycemic Index Apps for Android & iOS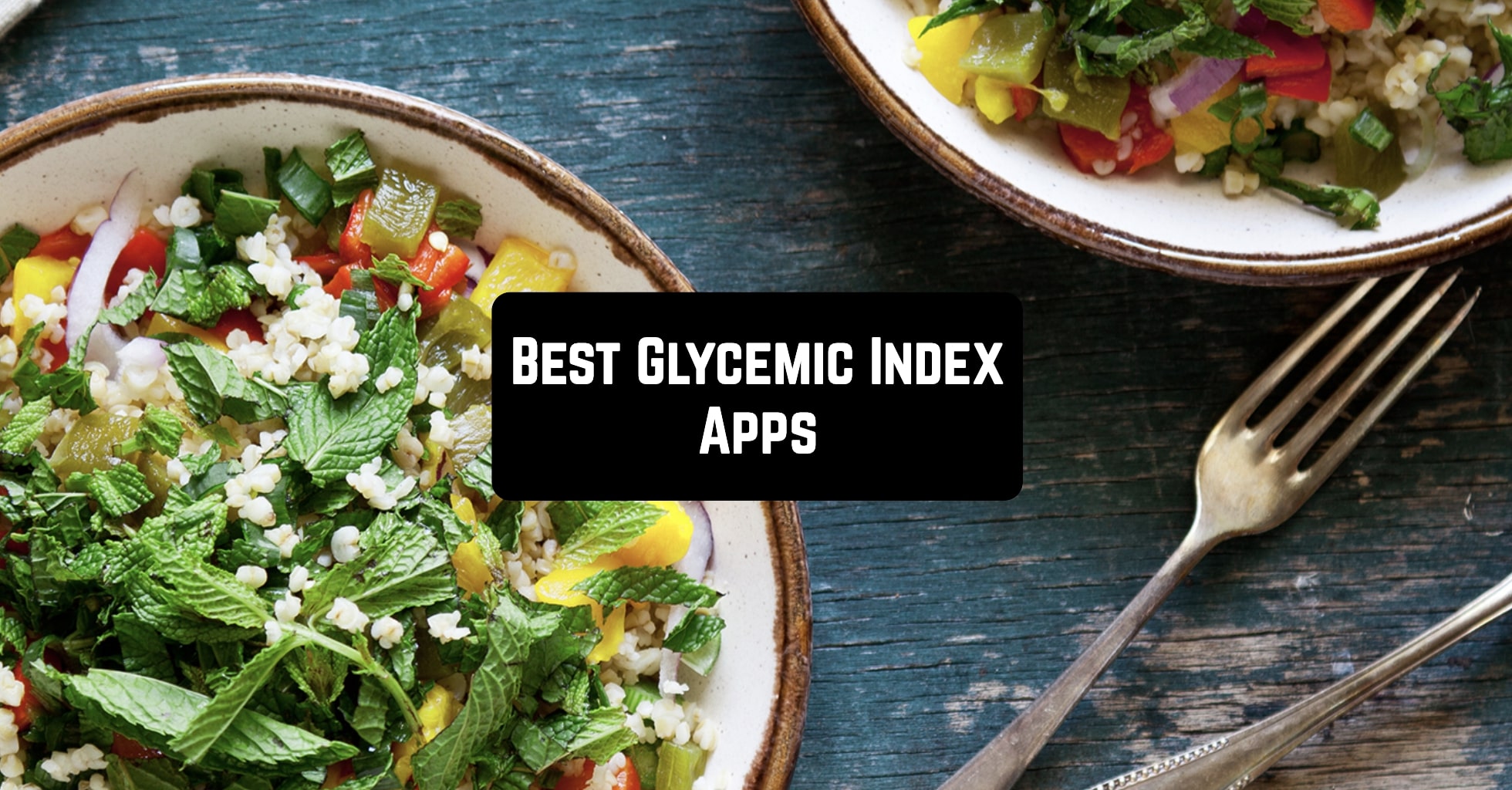 To create your own menu, you must take into account many parameters of the products. For most people, food with a low glycemic index is preferred.
You may also like: 17 Best nutrition and diet apps for Android & iOS
Knowledge of GI and GL of food and following a low-glycemic diet is also useful in combating obesity and reducing the risk of developing diabetes, ischemic heart disease, and age-related macular degeneration. Today we are talking about what are the best glycemic index applications on the market.
Glycemic Index, Load Net Carbs
Glycemic Index, Load Net Carbs is a useful application that allows you to view, search, and show the values of the glycemic index and the glycemic load for various foods, in a convenient form.
Note: this application cannot replace professional medical care. Only your doctor can diagnose and treat a medical problem. For specific medical advice, diagnosis, and treatment, you should consult your doctor.
The function of the glycemic index is free. But if you want to use other interesting functions as shown below, you can open them with one-time purchases:
Glycemic load and carbohydrates – Additional data, a glycemic load, and carbohydrates calculator per dish.
Food Diary and Statistics – Consumption Diary with statistics and beautiful graphs.
A food diary to keep track of your food, glycemic index, and carbohydrate intake.
Statistics with average values for daily, weekly, monthly and annual periods.
Cloud Import / Export for backups and synchronization with other devices.
Beautiful graphs of GL and carbohydrate consumption.
You can also check: 11 Best Weight & Food calculator apps for Android & iOS
Glyx: Glycemic Load & Index
This application is a handy guide to food with an indication of their glycemic index (GI). Consuming low GI foods makes it easier to manage sugar levels in diabetes, and also reduces the risk of other chronic diseases.
Glyx shows nutrition information for about one thousand foods. You can view the glycemic index of a certain food in the summaries as well as on the detailed page for each food type.
Watching the glycemic index, you can eat more properly. On the summary page of the product, you can also see other nutritional values such as energy, protein, alcohol, water, glycemic load.
The products are divided into several categories to facilitate the search. The search function works either for all foods or within each category.
You may also like: 11 Best symptom checker apps for Android & iOS
The Low-Glycal Diet™ by BioFit
This is an unusual application with its own approach to follow a low-glycal diet. It is calculated from a formula developed by Dr. Jeffrey S. Dunham, M.D., Ph.D., M.P.H., medical director of BioFit Medical Group and is based on the latest medical research.
Each food (there are more than 1000 items) is color-coded:
green (for low-glycal)
yellow (for medium-glycal)
red (for high-glycal)
The program contains data on almost all major foods. Following the glycemic index, you can eat more correctly. If you have problems with excess weight, then you should simply eliminate foods marked in red, and your figure will become slim.
So, here, you can choose products for your meal according to their colors. When you choose several products for your meal the app will automatically calculate the total number and shows you the result (green, yellow, red). The color changes depending on how you combine products and when you have a meal.
The Low-Glycal Diet™ by BioFit will make fat loss almost effortless. This application contains very useful information that will allow you to get in shape for the beach season.
Fooducate
This is a more general nutrition app, however, it will be equally useful for those who want to measure the glycemic index of the food. Fooducate contains full information about millions of products, including fruits, vegetables, corn, and so on. You will be able to find out the glycemic index of any food just by scanning its barcode or finding the product in the app.
This is one of the most popular nutrition apps at the moment since it provides information about each meal you eat – how many calories, nutrients, fats, and so on it contains. It helps you to build a balanced diet, and by the way, there is a separate section, where you can mark, which type of diet you need.
For diabetics, it will compile a specific menu for every day, that helps to keep your blood sugar in the optimal state. The app is easy in usage so you will quickly get used to it and will be able to manage your diet in a couple of clicks.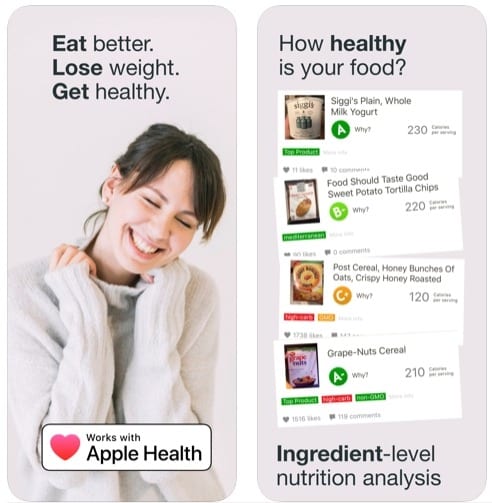 You may also like: 11 Best medical ID apps for Android & iOS
Diabetes:M
Diabetes:M is one of the most functional apps to keep glycemic index levels under control. You can use it to keep track of your insulin levels by making records of your food intake and recording data from glucose meters and insulin pumps.
Based on your diary, Diabetes:M generates detailed reports, graphs, and statistics that you can share with your doctor.
This app has a huge number of features that will help you keep your health in good condition. Users also note the app's pleasant design and its high quality of operation.