We all need a little more privacy in our lives, especially when it comes to messages.
Luckily, there are enough iOS apps to tide text messages in 2023 that will help you keep your chats secured. Some of these apps work as private messengers, others are secret vaults, but all of them get the job done. Plus, some of these apps provide you with a dialogue backup tool if needed.
We've gathered together the 5 best apps in that category you may try. Have a look!
Wire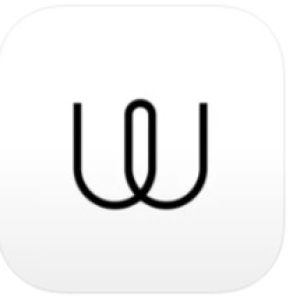 Let's start with a secure manager that lets you keep your private messages unseen.
Sooth to say, it's one of the best apps that let you hide texts on your iPhone. Herewith, it lets you do more than just hide my messages—you get t to send files, texts, calls, and even video calls if needed. In case you're worried about privacy, the app is all the way encrypted, so only you and the person you're communicating with are able to see the messages.
The app also supports group chatting, so you could easily communicate with your mates or colleagues right away. The same goes for group video calls with no member limits. You even get to create so-called guest rooms for private meetings with your partners, customers, or whoever else required.
Beyond that, you get to set password protection, so no one could access the messages from your phone but you. It may b a traditional pin code, a fingerprint, or Face ID, it's up to you. The app works on various devices and syncs between them, which is nice.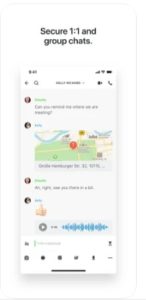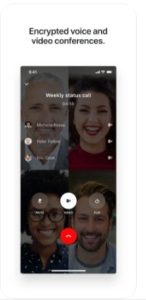 You may also like: 5 Free Fake Calculator Apps to Hide Stuff on Android & iOS
Signal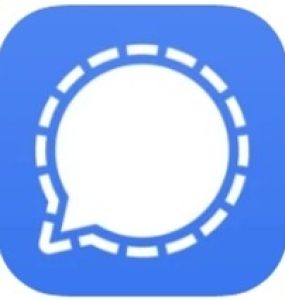 Next, there's a private messenger that lets you keep your messages hidden in a safe place.
Along with the previous one, this app works great for a protected chat with your mates and colleagues. All the messages go through an end to end encryption, so you can be sure your texts won't be seen by anyone but you and a receiver. There's also a disappearing messages tool that will automatically clean out your chat history at the time needed.
It needs to be said, the messaging options here are the same as any traditional messenger app—you get group chats audio messages, and the ability to exchange all types of files. Besides, there's also an ability to make video calls. The app provides you with HQ video quality and lets you invite lots of people to join.
The app is also optimized to run in a constrained environment, so all the messages will be delivered as fast as possible (even if the network is originally low). You'll get to fully set the notifications or keep them hidden if needed. The app is free with no ads, so no concerns about that.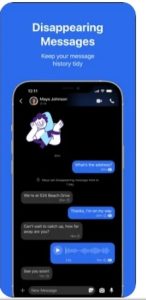 Fingerprint Lock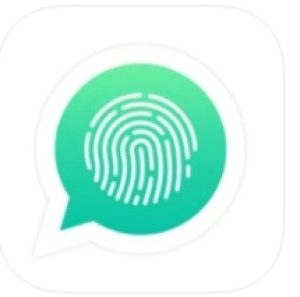 This app will help you to keep any information on your phone private.
This app is one of the best when it comes to creating text backups and chats retrieve. In other words, it lets you make backups of your hat conversations from all the most-used messenger apps like WhatsApp, and so on. Herewith all the messages will be kept safe and sound under protection.
You get to set passcode protection to make sure no one would find your texts. The app supports all kinds f codes—from classic numbers to fingerprint and Face ID. Herewith, the app only puts password protection on backups—not the original messaging app.
As for the mechanics, it's quite simple—once you'll install the app, the encryption button will appear after a long press on any dialogue. However, the app runs on sub-packs that are auto-renewable, so make sure to turn in off before the money will be debited from the account. The sub packs last for 1 month, which is more than enough to find out if you like the app or not.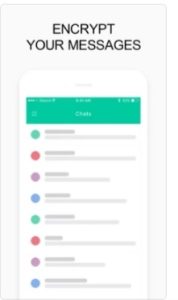 Check also: 11 Best Private Browser Apps for Android & iOS
Private Message Box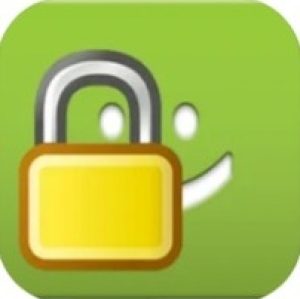 If you wanna keep all your private conversations hidden—this app is for you.
It needs to be said, the mechanics and functionality of this app might be the best out of all. What it does is safe the messages from a particular contact hidden behind pin protection. In order for it to work, you just need to fill in the list of secret contacts, and the app will do the rest.
The app supports all kinds of pins—from number to Face ID, so no concerns about that. The app also lets you exchange free texts with its other users if needed. To do that, you just need to make an ac with your phone number and enable free messaging.
The messenger here is quite solid though—it supports over 300 emojis, file exchange, and all that. The only trick is, you can only text with users who've also enabled free messaging. The app is free, but it has ads that are paid to remove. You may also use the app to buy a secret virtual phone number, but it costs around $60 a year.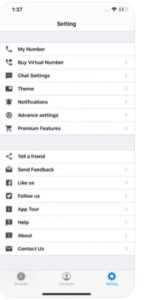 You may also check: 11 Best Apps to Hide Apps for Android & iOS
SafeCloud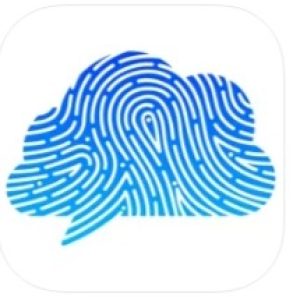 And lastly, we have an app that serves as a personal vault for your files.
The thing that makes this app stand out is that it gets you to hide more than just SMS—you'll also get to hide photos, videos, and all the other files needed. Plus, unlike the other apps that only let you secure the data with codes, this one uses multifactor authentication, which is a lot more trustworthy.
And if you require an extra layer of protection you can also secure your files with a regular password, Touch ID, and all that. At this point, the multiple factor authentication is here to help you remember the password if you'll accidentally forget it. It works with a phone number and email, so keep that in mind.
It should be said, the passcode won't be placed on original messengers—only on the cloud. The app will keep all the needed chats, photos, and other files on a safe cloud that only you can access. It lets you create automatic backups of chats from a list of messaging apps, but you can also make backups manually.