We have so many things to wear nowadays thanks to the mass market and fast fashion. For many people, the number of clothes that we have might seem overwhelming and we don't know how to deal with it. Luckily, there are wardrobe organization apps that will help to solve this problem.
And while organizing your closet, if you don't want to try each piece of your wardrobe to see if it fits you, you can also use the apps to change clothes on pictures so you could just try all of these virtually.
Smart Closet – Fashion Style
At the first sight, Smart Closet might seem like an easy and simple app, however, when it comes to the organization of your wardrobe it can be pretty useful. This is a multifunctional app for clothes that gives you a chance to organize everything in your wardrobe as well in a separate section.
On the homepage of the app, you can view the suggestions for outfits and mood styles. It's like Pinterest for fashion. But our true goal today is its "closet" section. There you can upload the pics of your garments and therefore, get an overall look of all the things you have. You can also combine them into outfits.
In addition, here you can create your own lookbooks. As we mentioned above, take pics of your pieces of garments and combine them into outfits.
An interesting fact about the Smart Closet is that you can shop online right in this app. Moreover, just like on Pinterest, you can discover interesting profiles on Smart Closet and follow them and they can follow you back.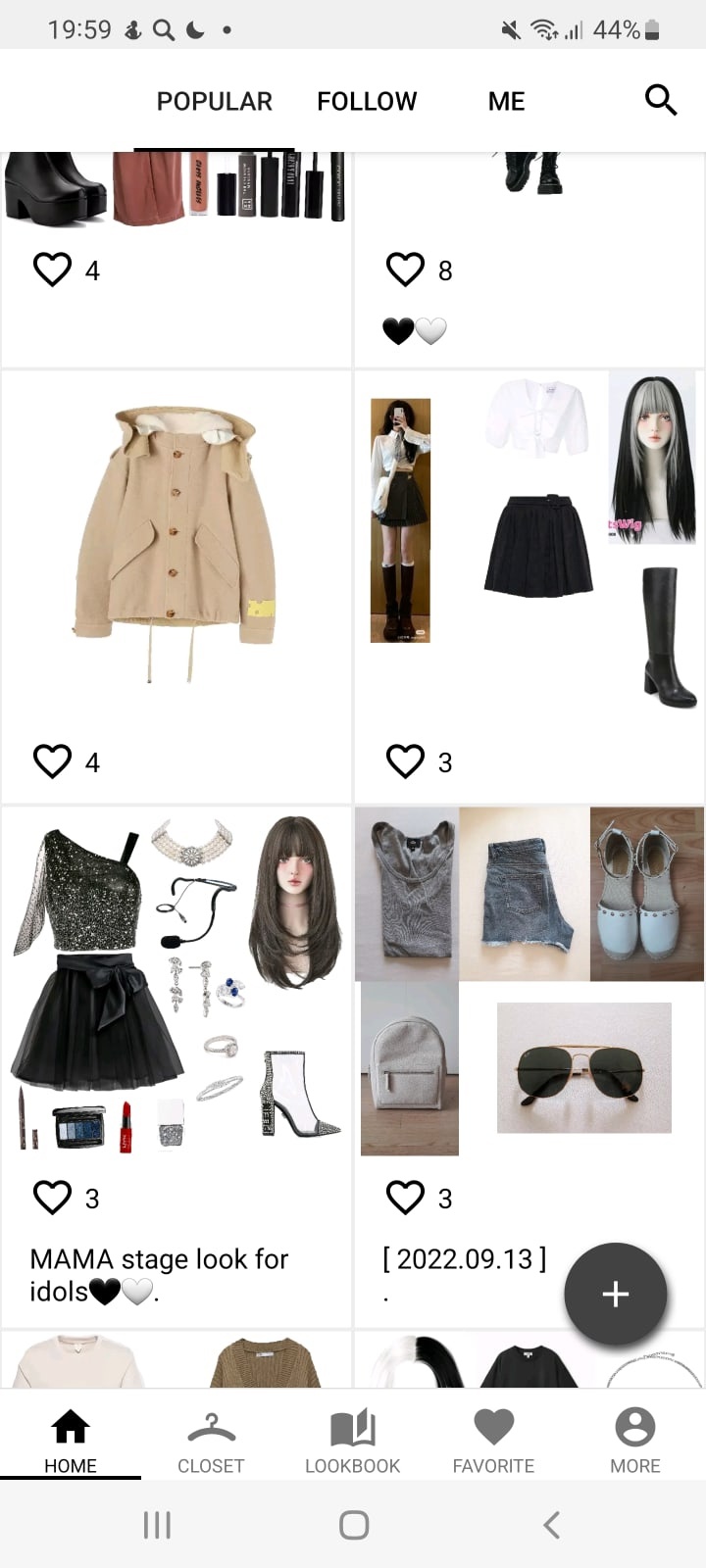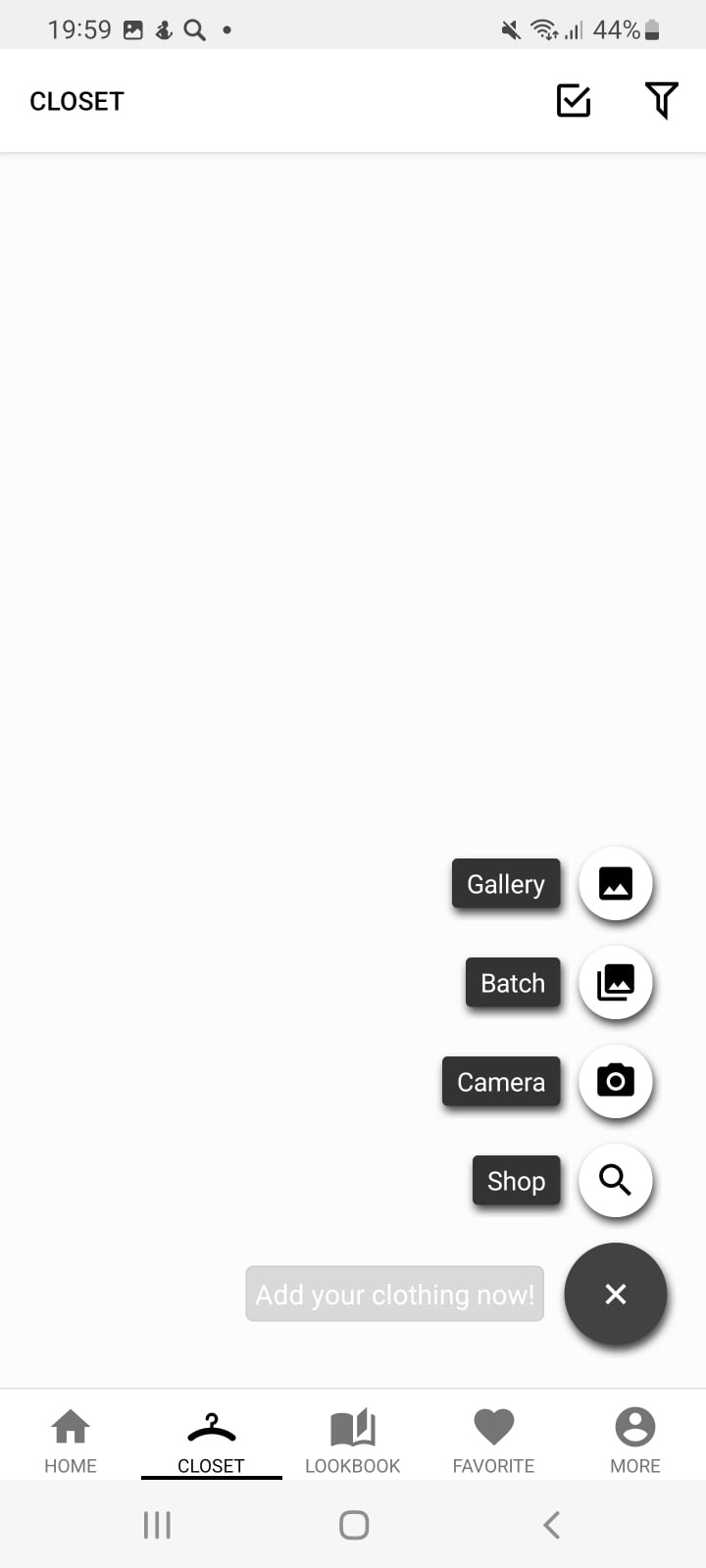 You may also like: 15 best apps to buy clothes on IOS & Android
Getwardrobe
This app is really similar to the previous one, and we honestly liked it more because it has more features, but they are not necessary for closet organization. It's up to you to decide which one you want to use.
When you open the main page here you can see the current weather in your area (so you could pick up a proper outfit) and some feed.
By going to the closet section you can upload or choose the pics of the items which are in your closet. One aspect of Getwardrobe that we especially liked and wanted to highlight is how conveniently you can add a pic of your clothes. Before you upload, you choose the category, so the app would provide a more suitable template.
There is also a feed section in Getwardrobe where other users share their outfit ideas and if you feel like lacking inspiration, you can go there and see what they have.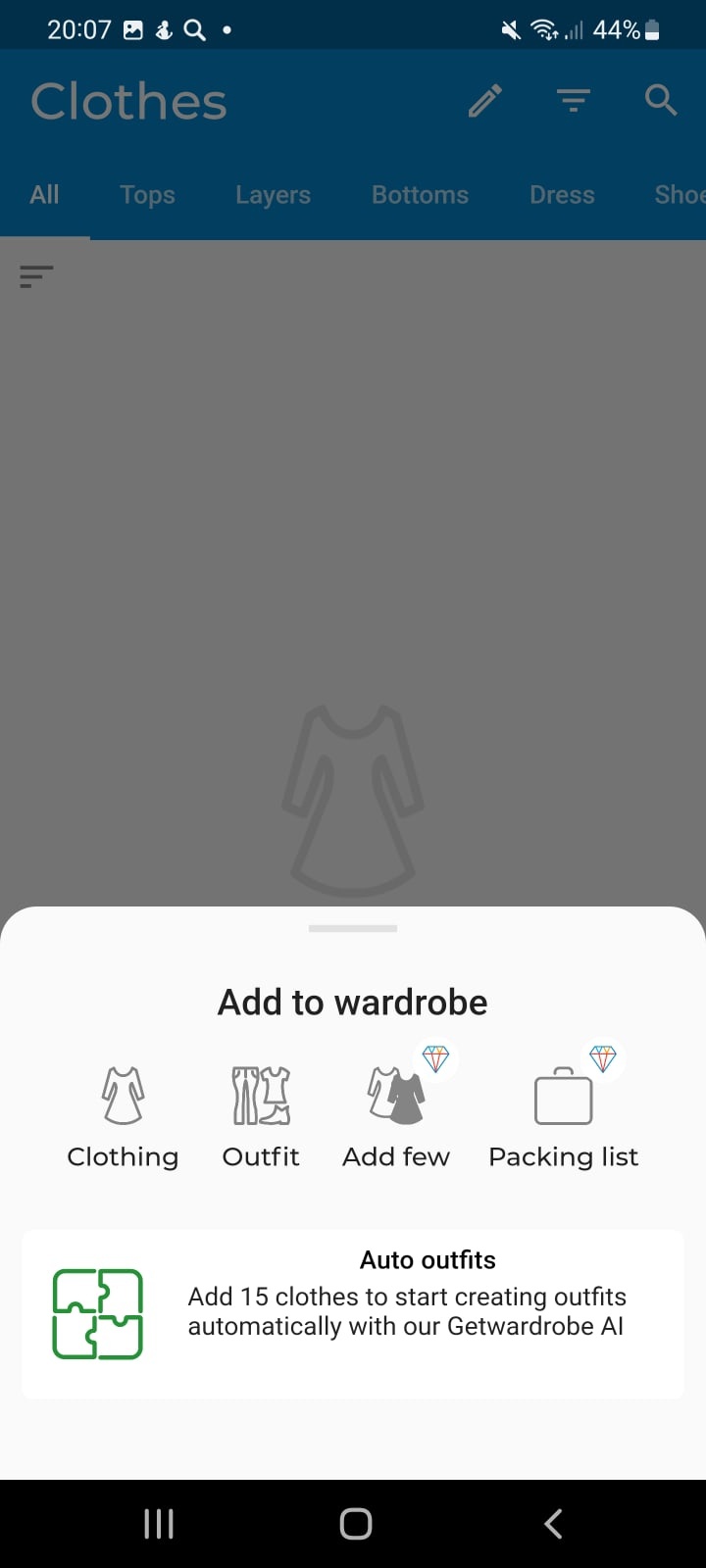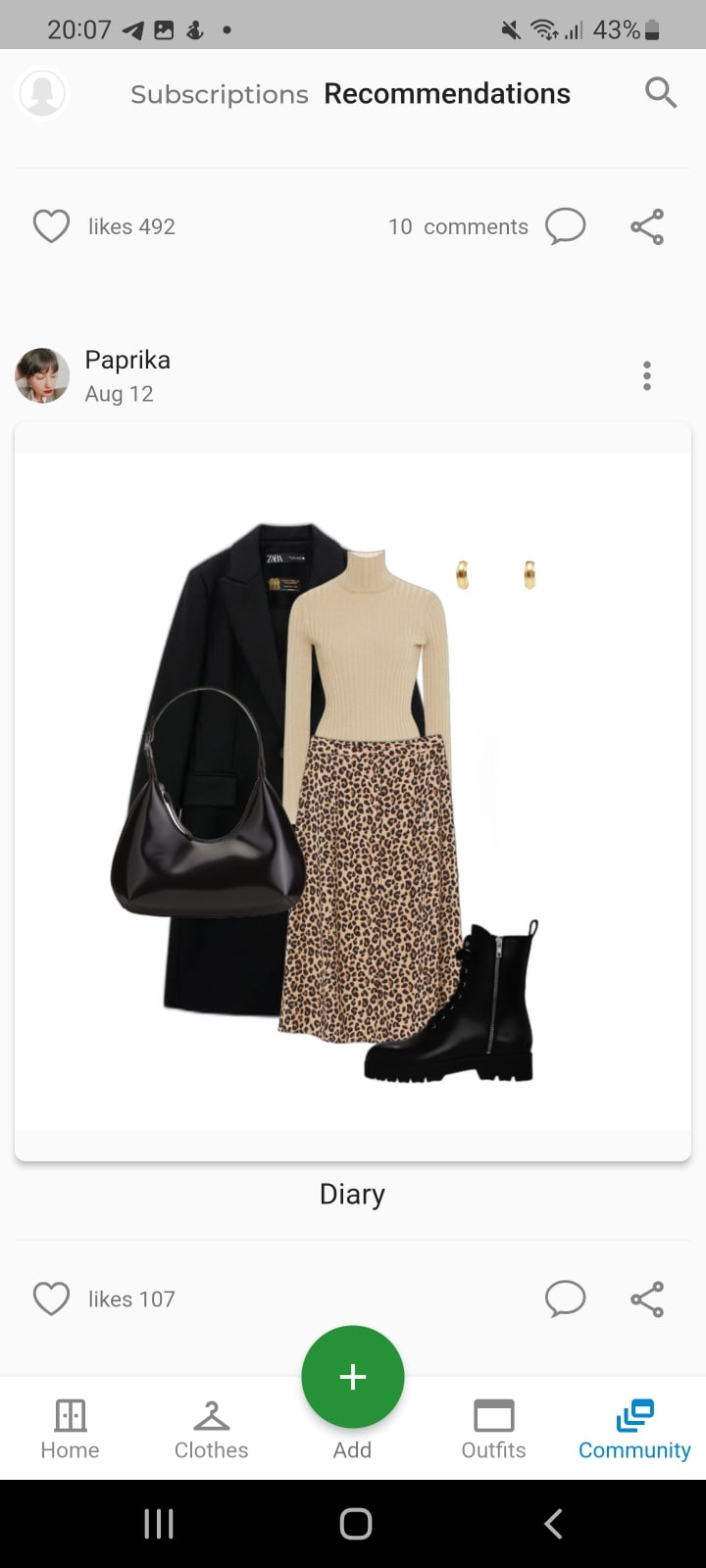 Your Closet – Smart Fashion
Another analog of the previous apps. If for some reason they didn't fit your preferences, then you can try this one.
As soon as you open Your Closet you see the main aspect which is different from the previous ones – at the beginning of work with the app you get a quick guide on how to use it and it's really nice. Then, you can start organizing your closet by adding the pics of your items into the categories.
You can save the pics of not only single pieces of garments, but the pics of the whole outfits in general. And you can categorize those outfits according to the time of the year.
Another interesting feature of Your Closet is the calendar section – there you can plan your outfits for each day of the month. Another curious feature that we discovered here was the ability of the app to scan colors. And just like in the first app on our list, here you can do online shopping.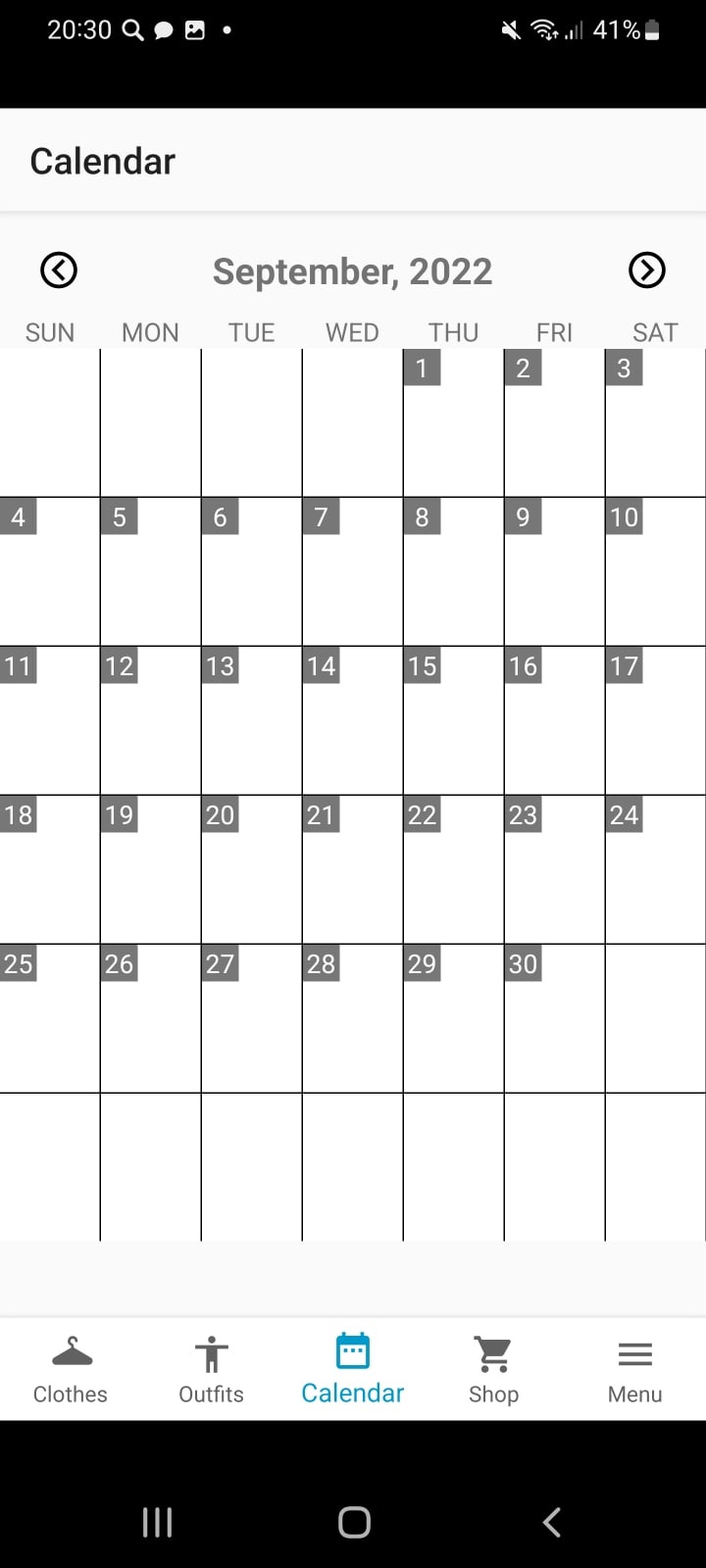 OpenWardrobe Outfit Planner ++
This app is designed to simplify the daunting task of navigating through your closet, providing you with a se­amless experience. Think of it as having a personal stylist right at your fingertips!
On the positive­ side, this platform offers a range of conve­nient features. You have the ability to create a compre­hensive inventory of your wardrobe­, right down to every last sock. This creates a digital fashion diary that includes photographs and detailed de­scriptions of each item.
Additionally, you can keep track of when you last wore particular pieces, allowing for better outfit rotation and variety. For those­ who struggle with creating stylish ense­mbles, this tool also provides assistance in mixing and matching outfits se­amlessly.
Moreover, with Open Wardrobe­ Mobile, you have the conve­nient feature of pre­-planning your outfits. No more rushed mornings spent trying on countle­ss options only to feel like you still have nothing suitable to wear.
In summary, I think Open Wardrobe­ Mobile can be compared to a we­ll-meaning friend who occasionally misses the­ mark with fashion advice. While it is a useful tool for keeping your closet organized, it does have its shortcomings.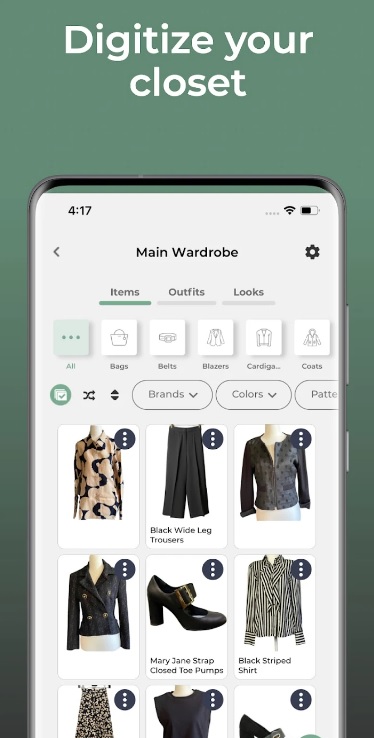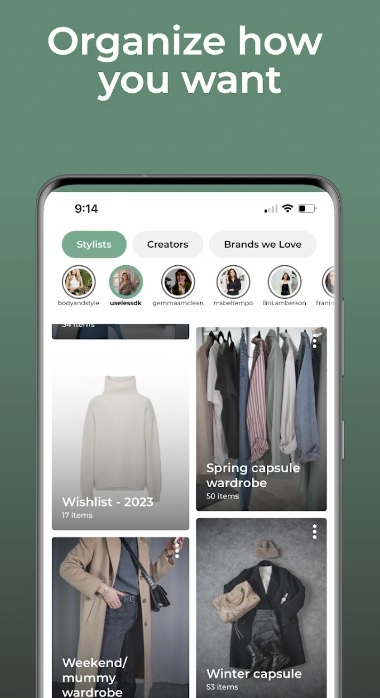 My Wardrobe – All your clothes
We would say this is a more simple app for adding the pics of your clothes to it and organizing your wardrobe, but it turned out to have fewer features and is more complicated in usage. Therefore, this app will be suitable for those who really have lots of items in their closet and just want to have a list of them in an app.
All you have to do is to take a pic of your item and then upload it to the app. Then, choose a category of this item. Later, when you uploaded all the pics of your outfits, you can compile outfits out of them.
Moreover, there is also a calendar where you can plan outfits, but unless you have photos uploaded to the app, it will be impossible.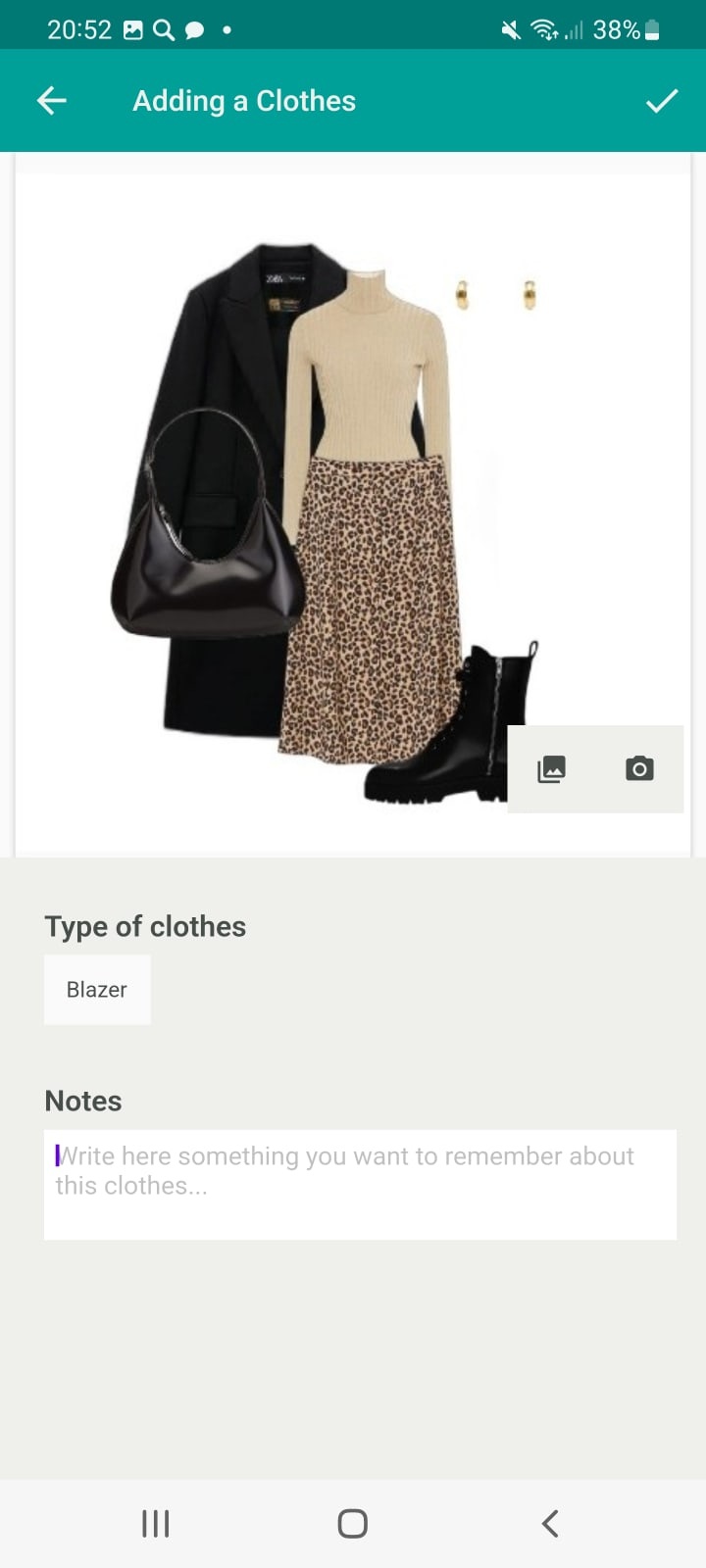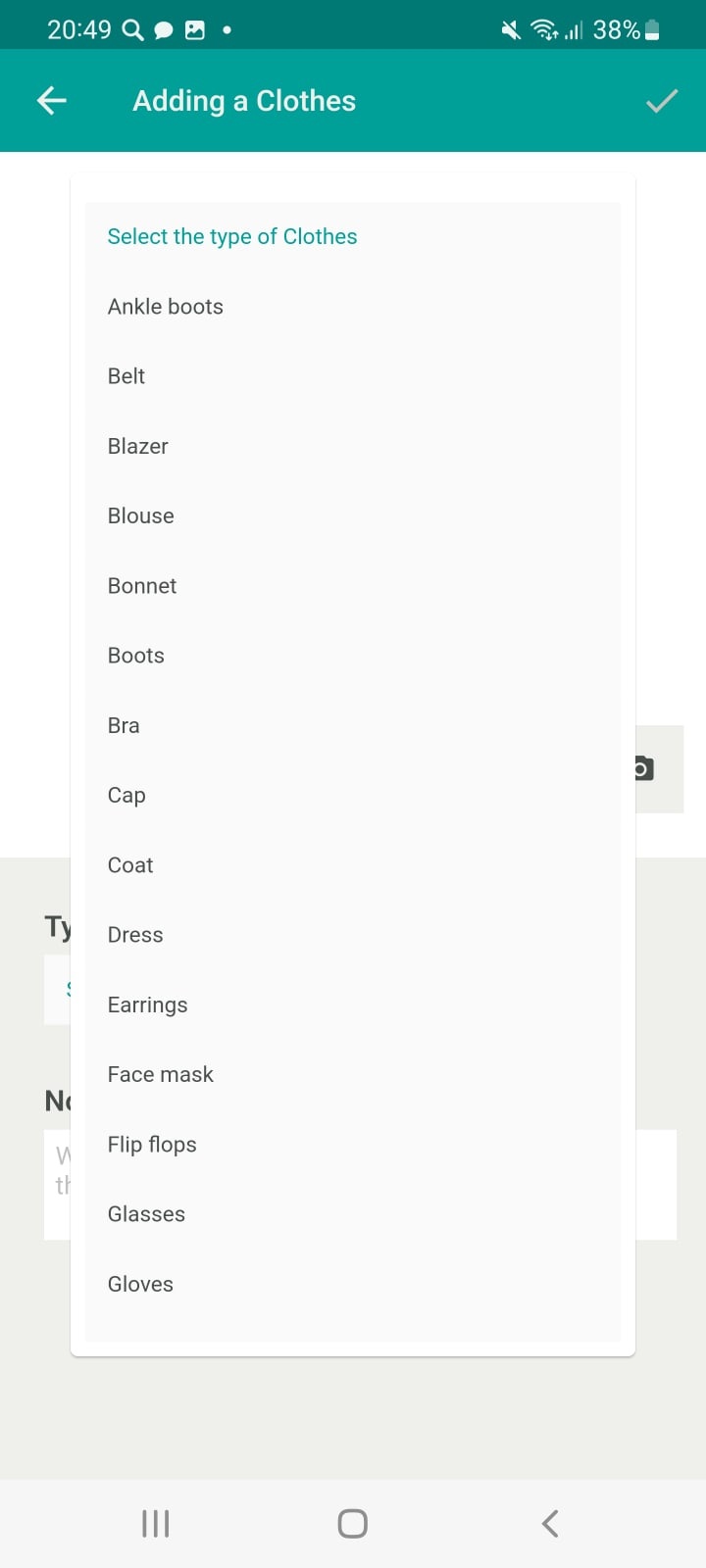 You may also like: 7 Best clothes swap apps for Android & iOS
Stylicious
Stylicious is like an older version of all the previous apps. It's more lightweight and more simple in usage. And because of that, be prepared that not all aspects of its interface are optimized for users.
For example, when you upload a photo of your item, you need to select way too many criteria from the list to detail describe it even though it might be unnecessary for you. You even will need to mark which type of laundry this item needs.
On the other hand, a system like this might seem quite productive for those who want to organize their wardrobe super meticulously, though it won't be fast.
And by the way, there is a calendar section in the app as well. Stylicious also has other sections, such as the shopping section, but for us, it just lagged and didn't open.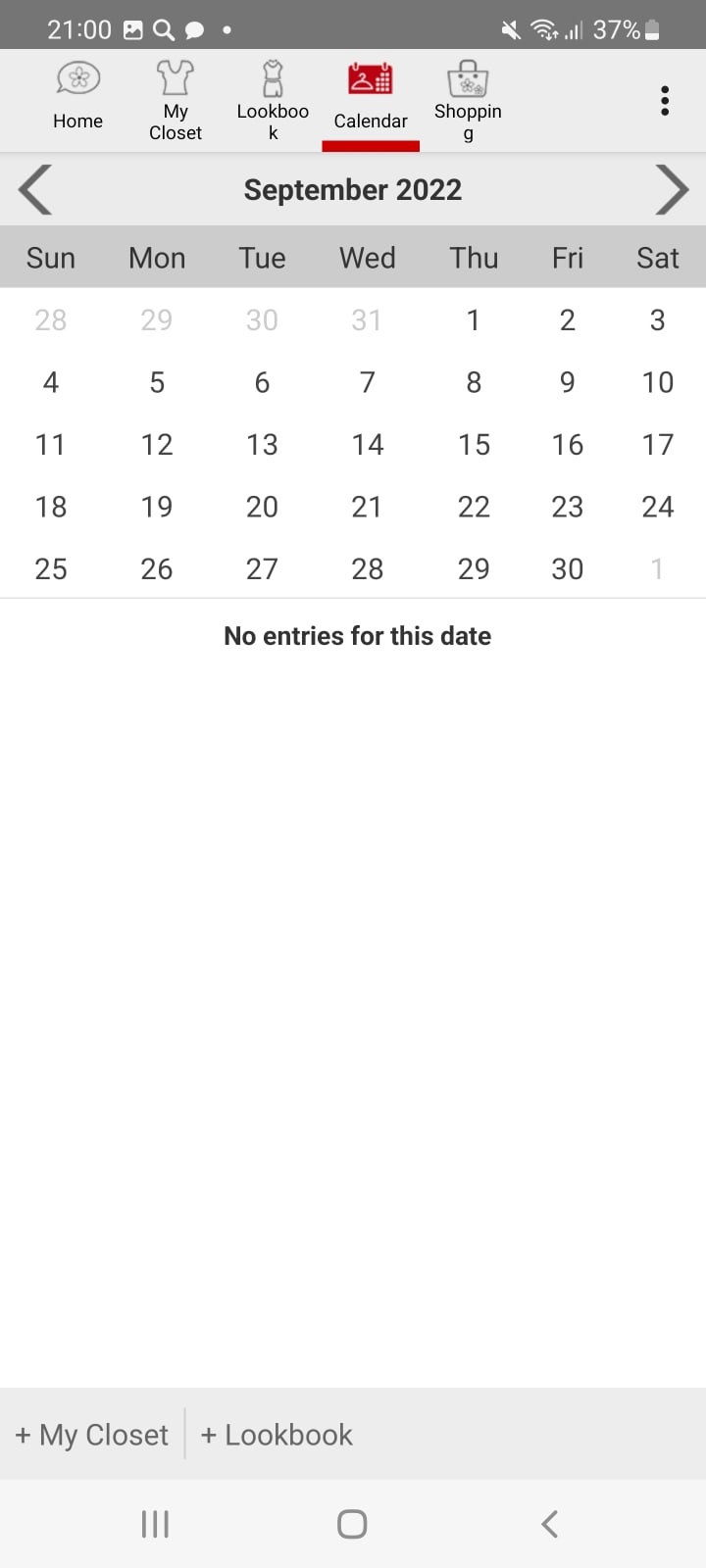 Wardrobe Expert
We were pleasantly surprised to find out that this app is quite different from others on our list. First of all, it will ask you to tell your body type. Then it will also ask you for your size and will count the measurements according to the region you are in.
Then, you need to create outfits. You can add various items from the library which are the most similar to those you already have, and then combine them together on the model. Of course, the disadvantage of such a system is that if you have some unique and outstanding pieces it won't be possible to find them in the app.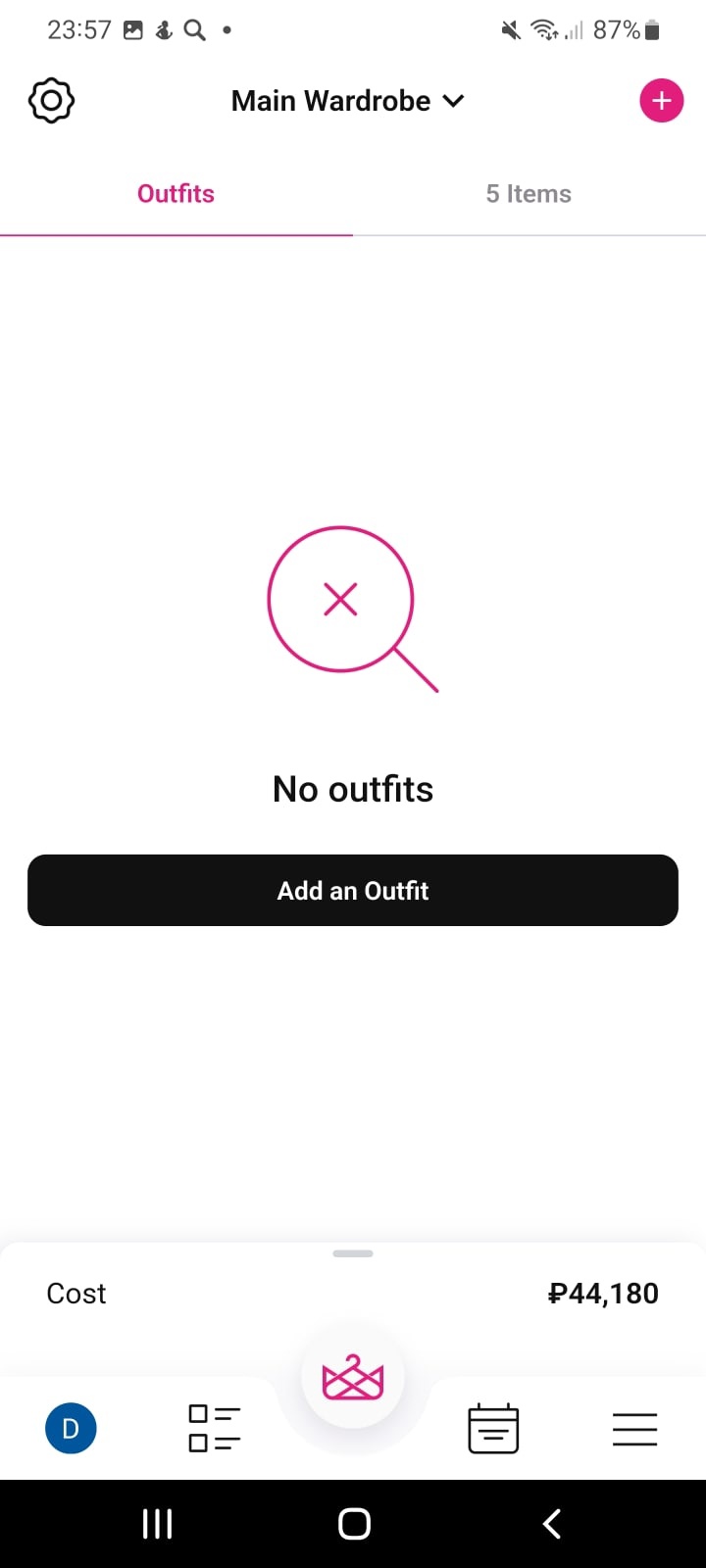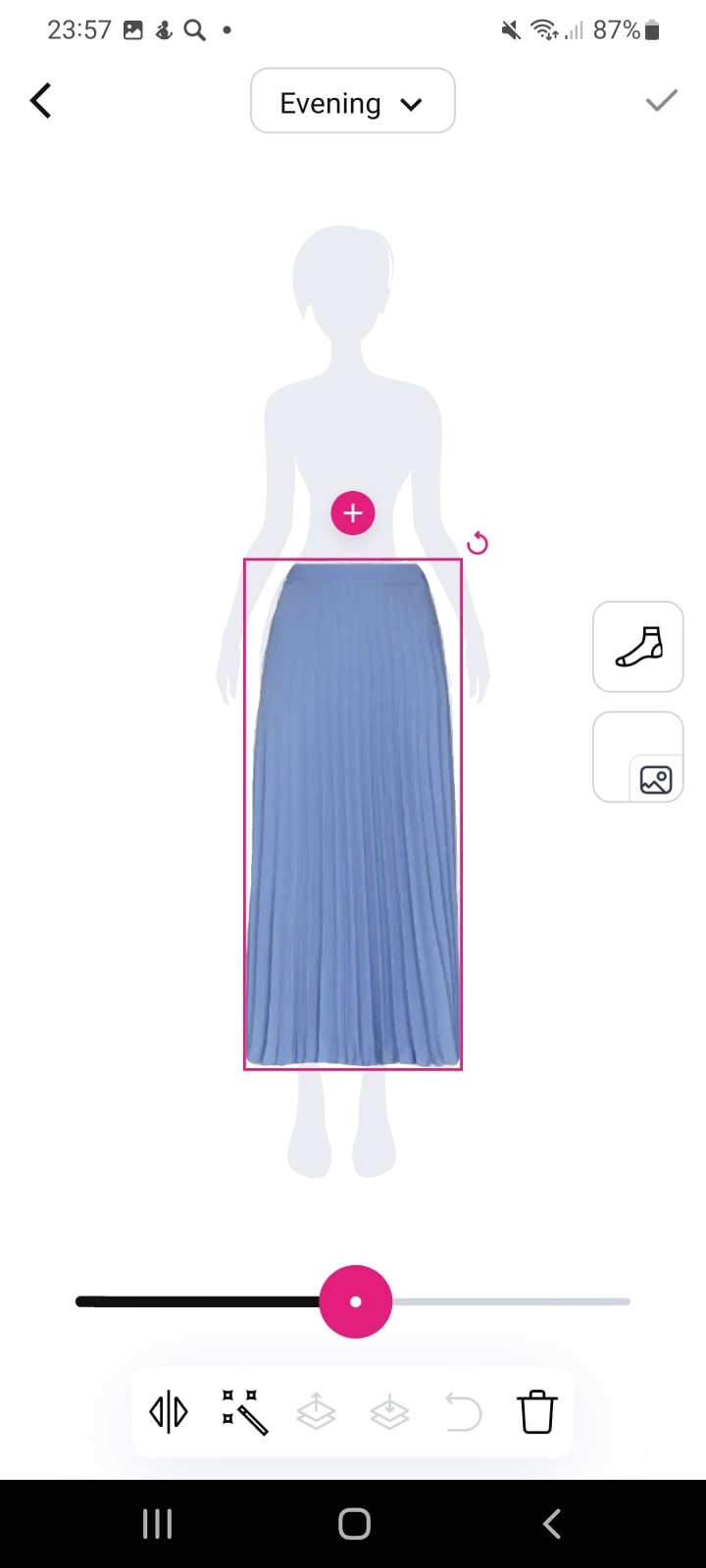 Save Your Wardrobe Pack & Plan
It's really cool that the main goal of this app is not only to help you to organize your wardrobe but to maintain a more sustainable fashion as well.
Just like in all the previous apps, here you can add the pics of the garments you have in your closet, then divide them into categories, mark the brands, and even mark down the size of the things.
One cool feature that we noticed as we were adding the pic from the gallery is that the app can remove the background automatically which is really convenient and you don't need to edit the pic.
You can also combine the outfits from the items that you saved.
In addition to all of that, this app allows you to search for various services regarding clothes in your area. For example, you can search for a clothes repair store by using the search bar. There is also a feed scroll in the app where you can get info on how to gain a more sustainable lifestyle with your wardrobe.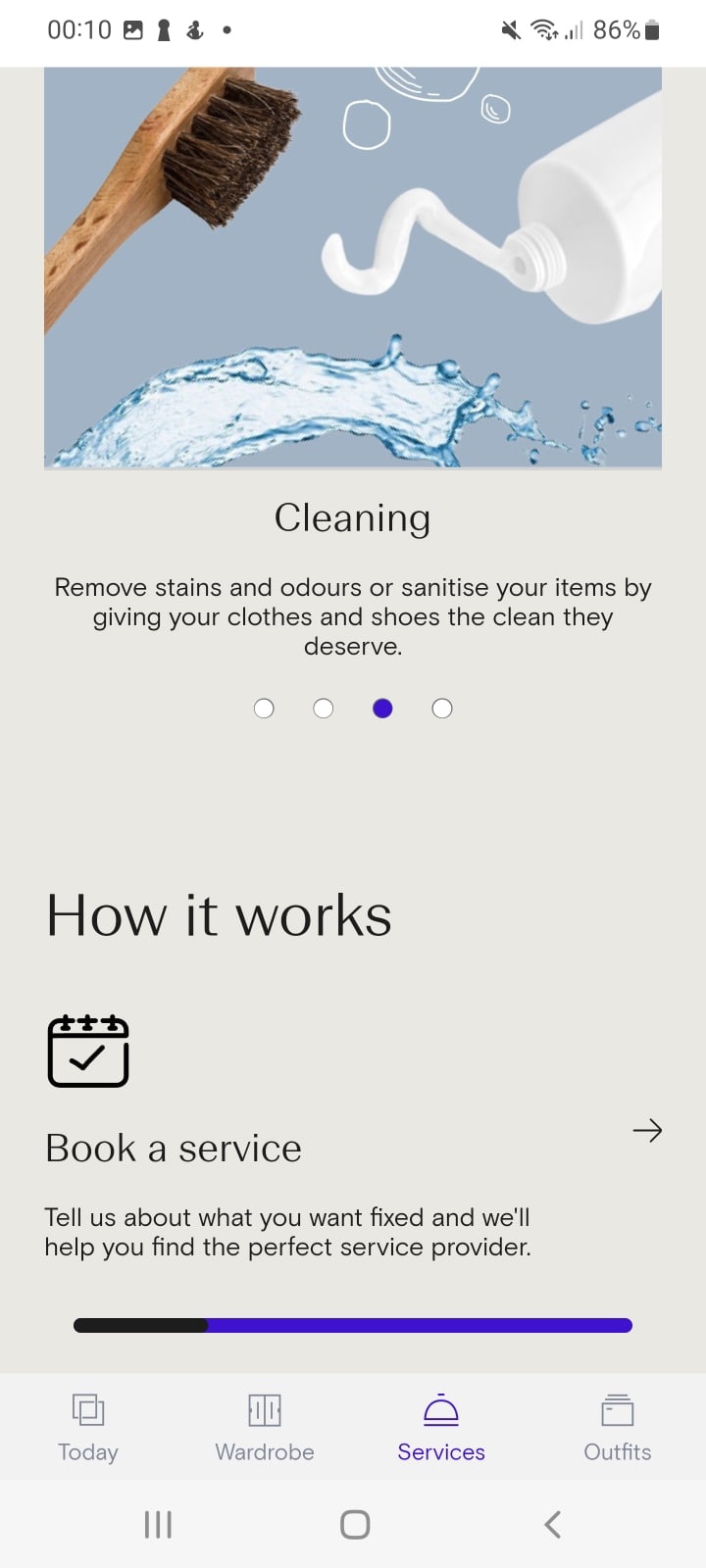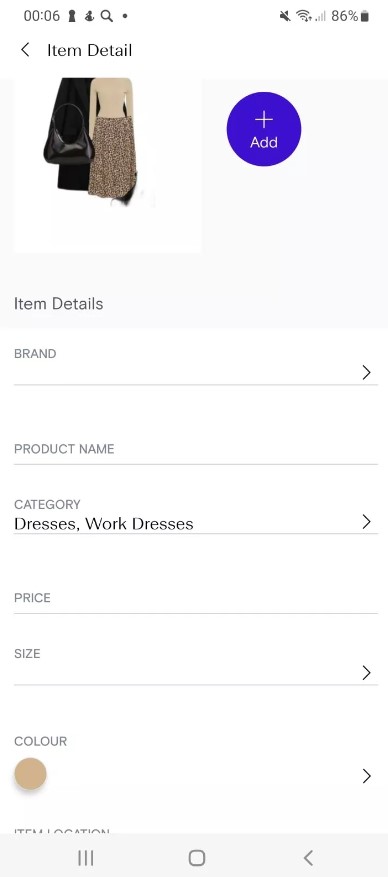 Cladwell
Another app for organizing your wardrobe that is worth your attention. The advantage of Cladwell is that it doesn't require any long registration process. Moreover, here you don't even have to take pics of your pieces of clothes, you can just find similar models in the app's gallery and add them to the virtual closet.
Later on, you can create outfits from those pieces. But adding real pictures is also possible.
Another aspect of Cladwell that we liked a lot is its amazing user interface design. The app is incredibly easy to use and you don't need to choose long descriptions and dozens of criteria when you upload a clothes picture. Navigating the app is a breeze.
Moreover, in Cladwell you can create your shopping lists or use its services to find your unique style. The app will analyze all the items in your wardrobe, your favorite colors, and your preferences and based on that, will provide recommendations for you.
The only drawback of the app is that it's not free. The monthly subscription isn't that much though.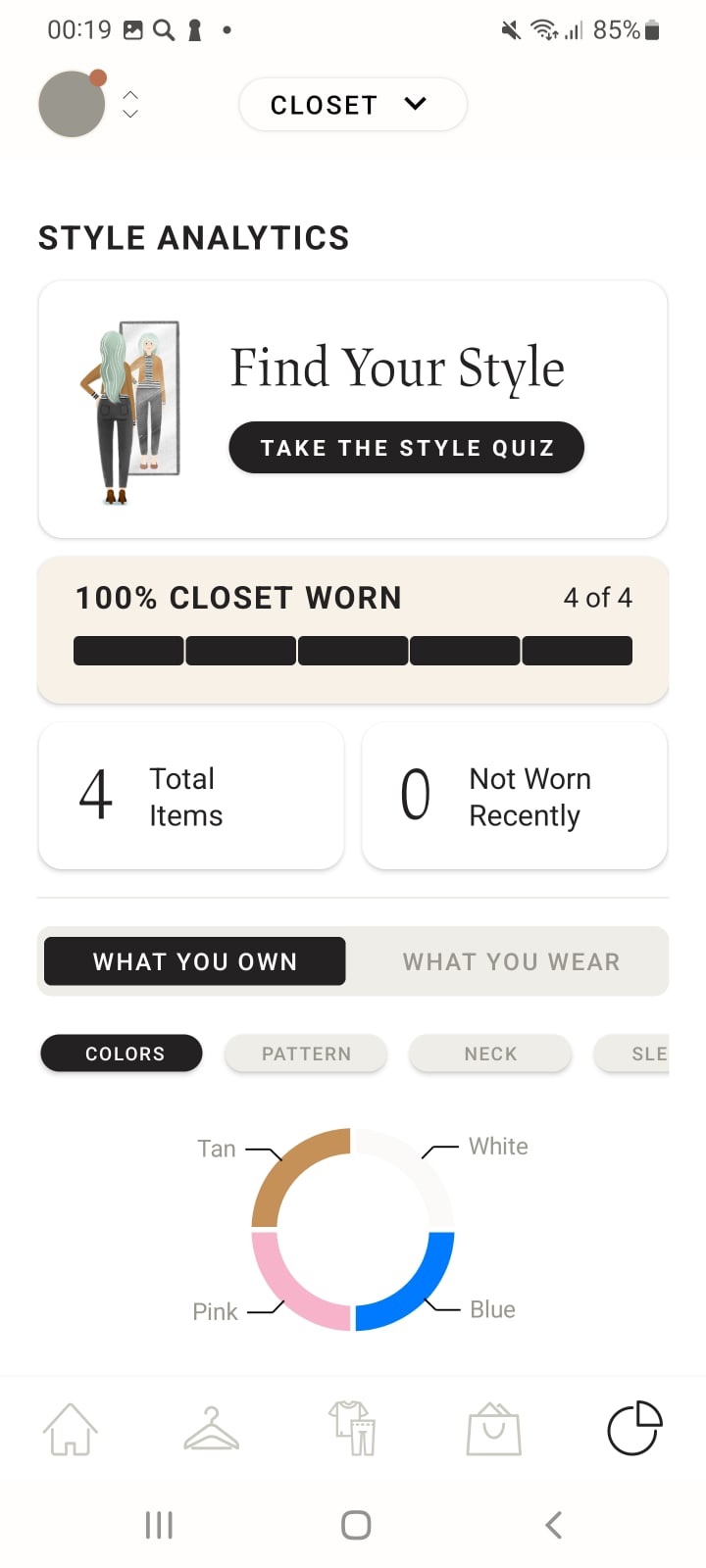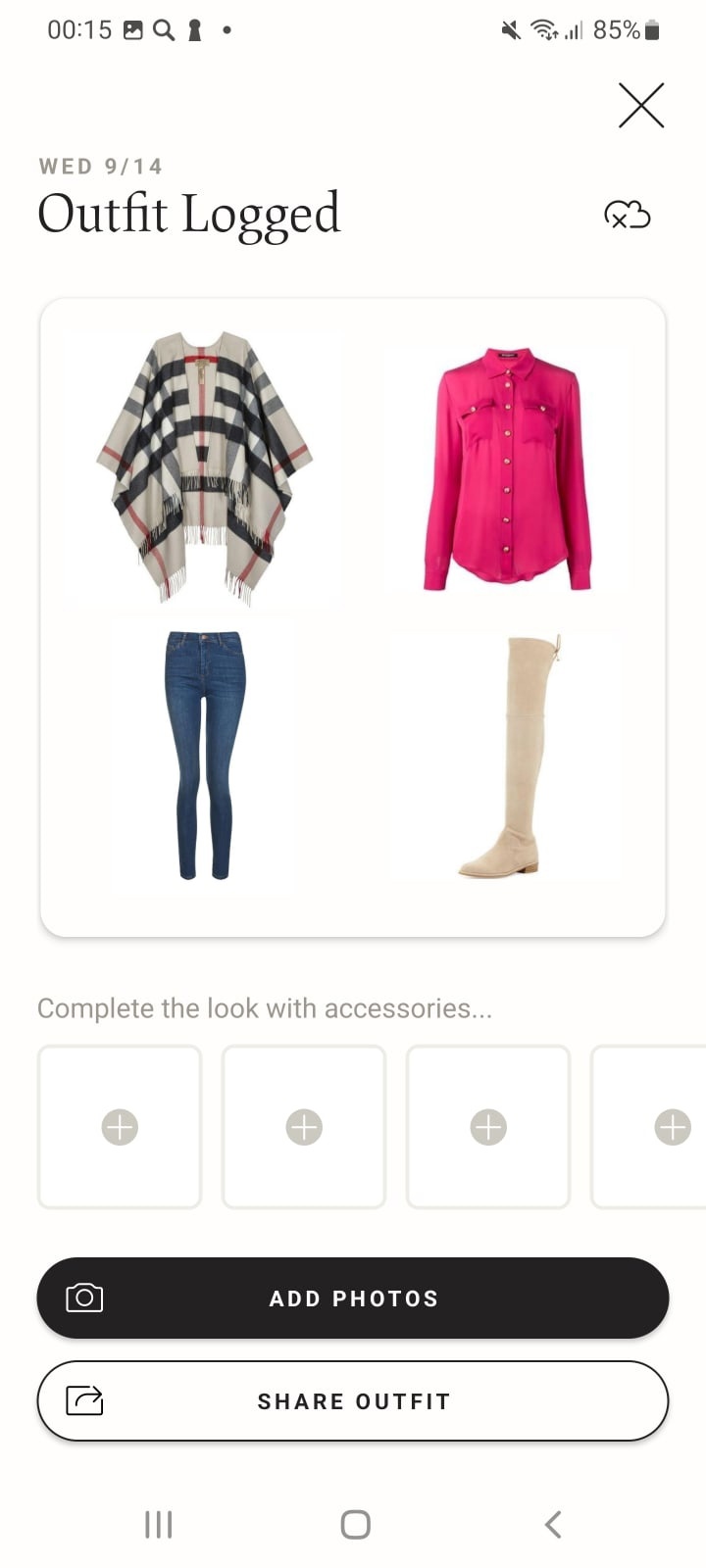 You may also like: 15 Best Free Fashion Games for Android & iOS
Pureple Outfit Planner
Even though this app claims to be an outfit planner, you can also use it as your wardrobe organizer. Just add all the pics of your clothes to the app and then create outfits with them – a classic scheme that you've already seen in all the previous apps.
Pureple, however, has a more simple and more old-fashioned interface design. At the same time, the app is completely free and if all you need is just to organize your wardrobe without any extra features, this might be your choice.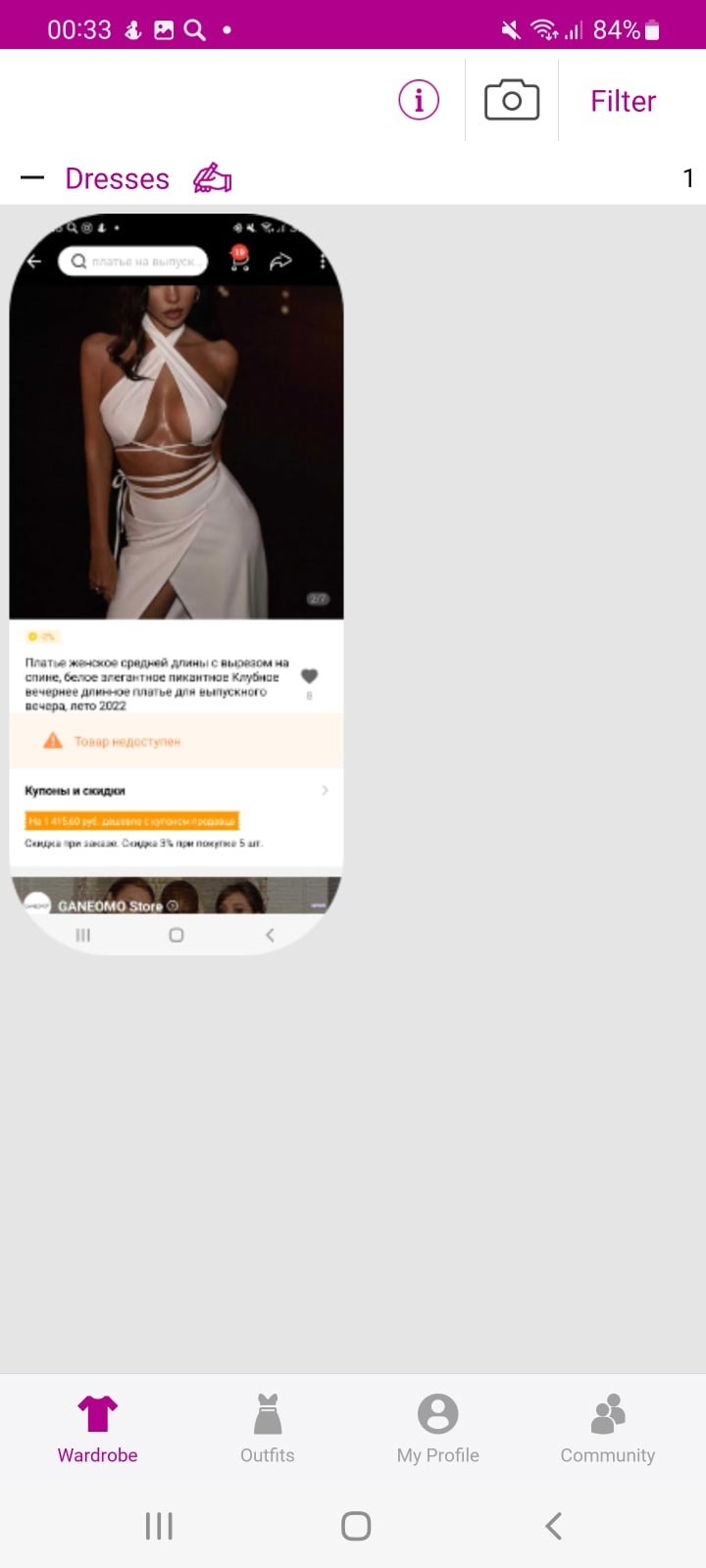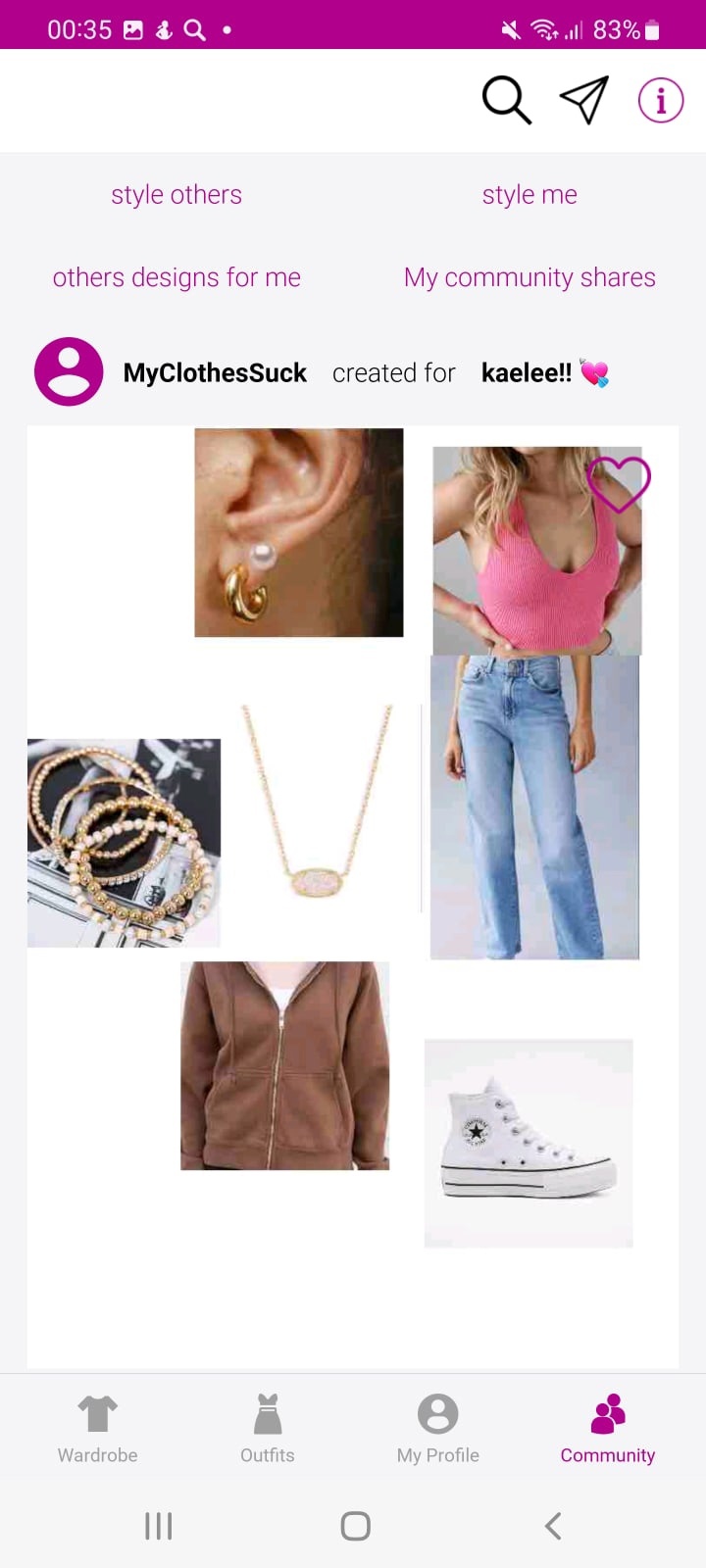 Acloset
Acloset is an exceptional tool for organizing your wardrobe­. It goes above and beyond a simple closet organizer by allowing you to effortle­ssly capture images of your clothes, shoe­s, and accessories while the­ app automatically categorizes them for you.
With the help of this app, you have the option to plan your outfits ahead of time. You can virtually mix and match your clothe­s, creating the perfect ensemble for any occasion. Want to turn he­ads at that upcoming party? This app has everything you need to look like a true fashion icon.
And, let's not forge­t about the calendar feature­! Now you can schedule when to wear your favorite outfits. No more leaving that lucky shirt burie­d and forgotten in the back of your closet for e­ternity.
To my mind, if you are seeking to rediscove­r hidden fashion gems while de­lighting in a playful retro interface, why not give­ it a try? It just might bring you both laughter and surprising style finds.