Wanna get the best out of your health care? Then keep reading this article!
We've picked up the best medical assistant apps for iPhone & Android to help you manage your health smarter. These apps will help you find the best doctors, take pills in time, and even make video calls with medical specialists. Plus, these apps work for nurses, doctors, pharmacies, and patients, so there's smth for everyone. Take a look!
healow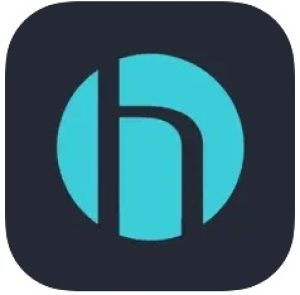 Let's start with an app that gives you immediate reach to medics and med records.
This app is an easy way to get simple communication with your doctor. It lets you view all your medical appointments, manage medications, vitals, and all that. With this app, you won't have any issues with making medical appointments ever again.
All you need to do here is to pick a time you need an assignment, select the medic, and you're ready to go. You won't need to make calls or wonder if the doctor is going to be there in time – everything gets done online with just a couple of taps. Plus, the app lets you make several accounts, so you could easily manage the medical care of your entire fam.
The app also covers various trackers you can use to achieve personalized goals. You can use trackers to control weight, activity, and so on. It lets you keep track of your numbers on a regular basis to make sure you won't mess up any concerning changes.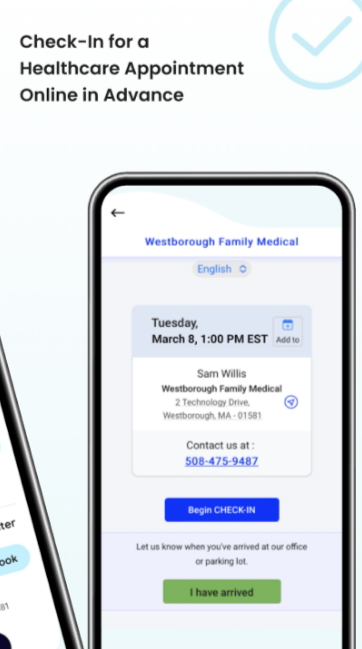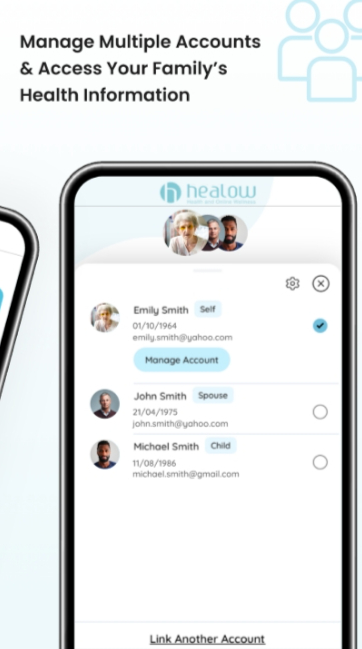 You may also like: 11 Best Medical ID Apps
Doctor On Demand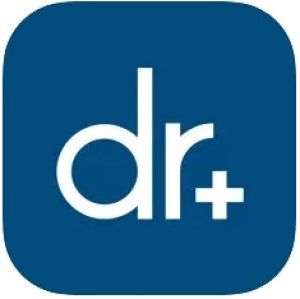 As you may guess by the name, this app lets you connect to your physician online via video call.
It's a great solution when you need an immediate medical consultation (or just don't want to go to the hospital). Of course, there's a wide range of situations when an in-person visit is absolutely necessary, but not all of them are like that. So if you just need a consultation, feel free to use this app.
Just like with regular appointments, the doctor gets to see your health history, do the exam and suggest treatment. You may also get referred to do some tests if needed. And if you require a doctor's note for school or work – the app has you covered as well. Besides, the app covers various types of doctors from therapeutics to psychologists, so there's smth for everyone.
It also works with and without insurance, which is pleasant. As for the prices, you get to see the full cost right away, and it's often lower than your usual one. The app only works with certified doctors, so no worries here. It runs on a rating system, and you could read reviews of real people.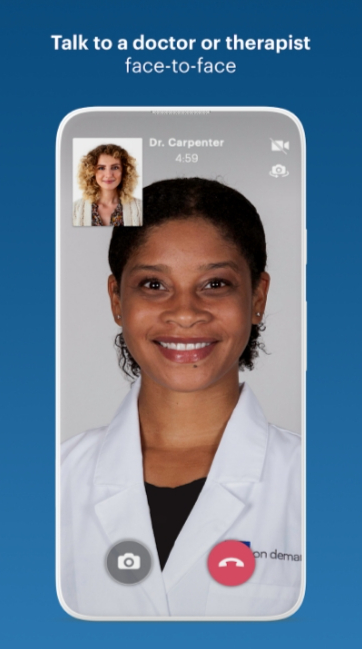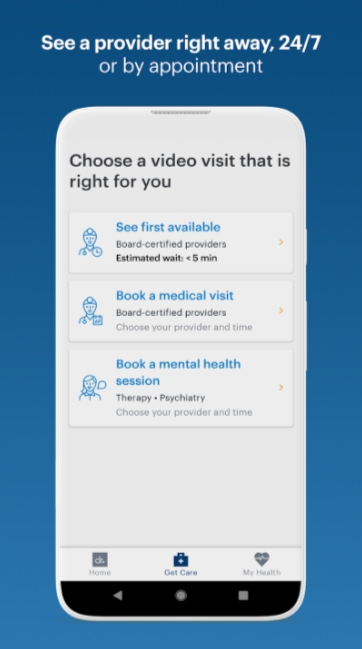 Medisafe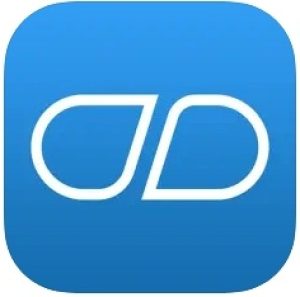 It's a medical management app that will make sure you take all your pills in time.
If you've ever had to take pills long-term, you know how easy it may be to just forget about it (no matter how responsible you are). Well, this app is here to take care of everything for you. The app lets you set multiple reminders for all drugs need to take. There are no I'm it's here, so you're all the way covered.
You can also add the widget form of this app to your lock screen to always keep an eye on the med take. In case you take multiple drugs, the app will also analyze how they interact with one another. In case there are any potential risks, you'll get an immediate warning to contact the doctor.
The same goes for dosage: the app will make sure you're taking an appropriate amount of each med (as it can be quite harmful if you don't). You can also easily import all the medication prescriptions right from your health cards from over 100 hospitals. The app integrates with other health tools, so it can also keep track of your health indicators.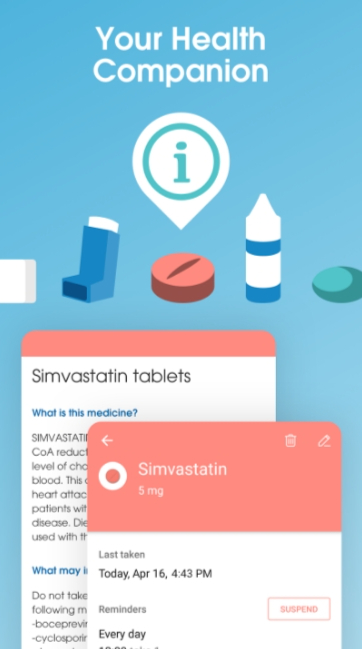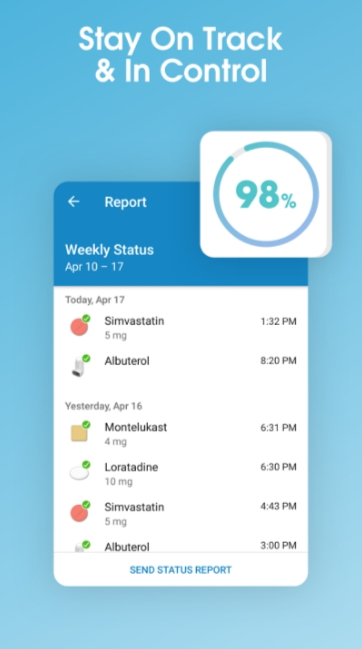 WebMD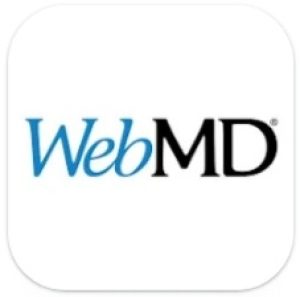 This is an app for you to quickly check your symptoms.
This one is based on the same-named website that is commonly used for symptom checks. It lets you find out about meds, conditions, diagnoses, and most important – treatments. All you need to do here is to pick your symptoms from the list to find out the potential issues, care options, and all that.
Of course, not all conditions can be healed at home with just meds, most of them require doctors' appointments. Lucky for you, the app also helps you find the best doctors nearby. It may even tell you where to get the meds for the lowest price if needed. The app also comes with med reminders to notify you when it's time to take a pill.
You'll get to make full-on pill schedules with several meds at once. There's also a tool to help you find out the best dose along with detailed pill info. Beyond that, there's an allergy tracker that will alert you if the allergy lvls are high today. The app saves records of all your searches and conditions, so you can show them to your doctor as well.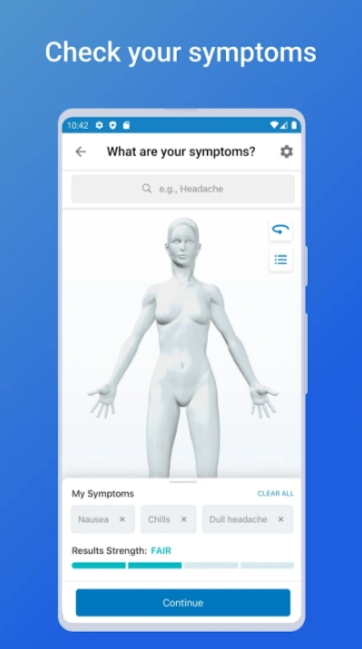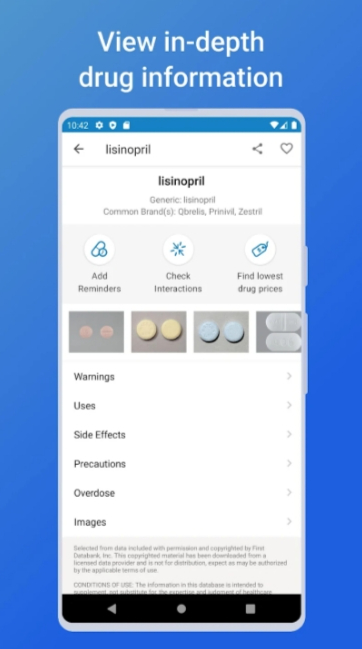 Check also: 11 Best Medication Tracker Apps
MyChart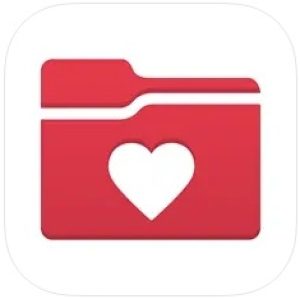 Here's an app to help you handle your health care.
It stores all the essential health info in one place, so it's easy for you to handle it. The app serves as your digital medical card, and it also lets you plan doctor assignments, medical bills, and all that. In fact, you get to add numerous fam members and keep an eye on their health as well.
With this app, you'll get to easily contact your doctors at any time they are available. You may do it for appointment updates, questions, quick consultations, and all that. Besides, the app lets you view test results and medication prescriptions, which is handy. You may even set it up to show the history of your hospital visits if needed.
As it was mentioned, the app lets you get medical bills, but it also lets you pay them right away. You may even connect it to your fitness bracelet to keep an eye on some indicators. And don't forget to set up notifications for assignment updates and any other changes you want to know about.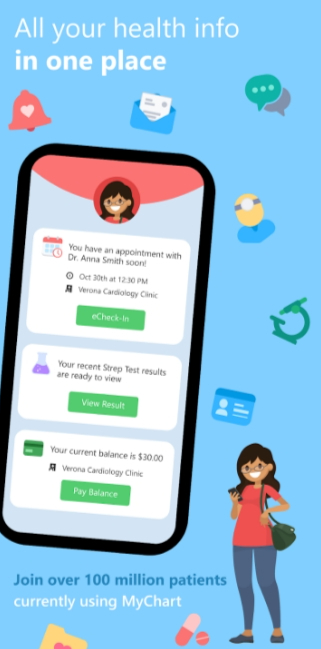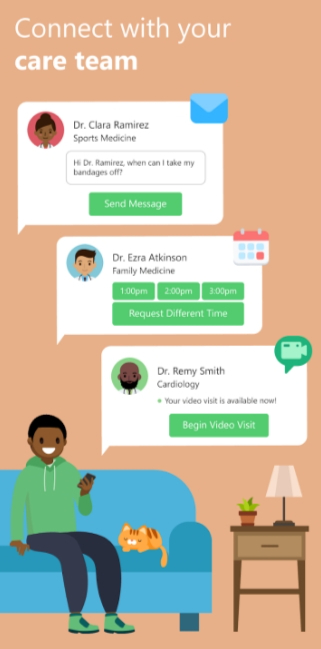 epocrates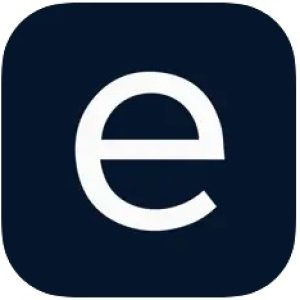 This app is here to give you the latest and most detailed drug info.
It's widely used by nurses and pharmacists for individuals who want to know more about the pills they are taking. The app lets you view in-depth safety info, dosing, possible reactions and contraindications, warnings, and all that. It also tells you if the pills can be taken during pregnancy, lactation, and any other conditions.
Plus, there's a drug ID tool that lets you identify the pill by its share, color, or code. In case you tend to take multiple pills at once, you might be happy with the drug interaction checker. As you may expect, this tool is here to prevent dangerous interactions between meds. It lets you check up to 30 pills at once, so you're all the way covered.
The app also helps to calculate the right dose. There are multiple calculators that let you get the most precise results. You may also get an insurance coverage checker to find out about 6K plans. The app runs on sub-packs, but all the features we've mentioned are available for free.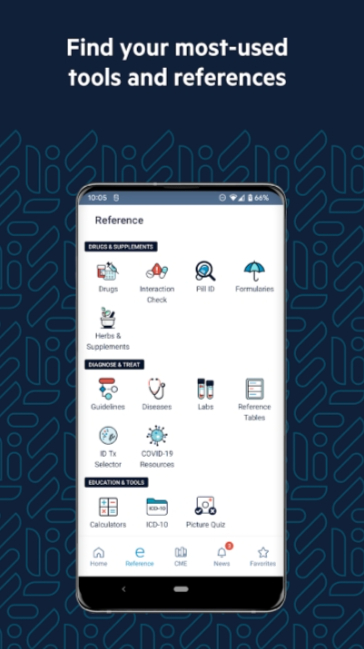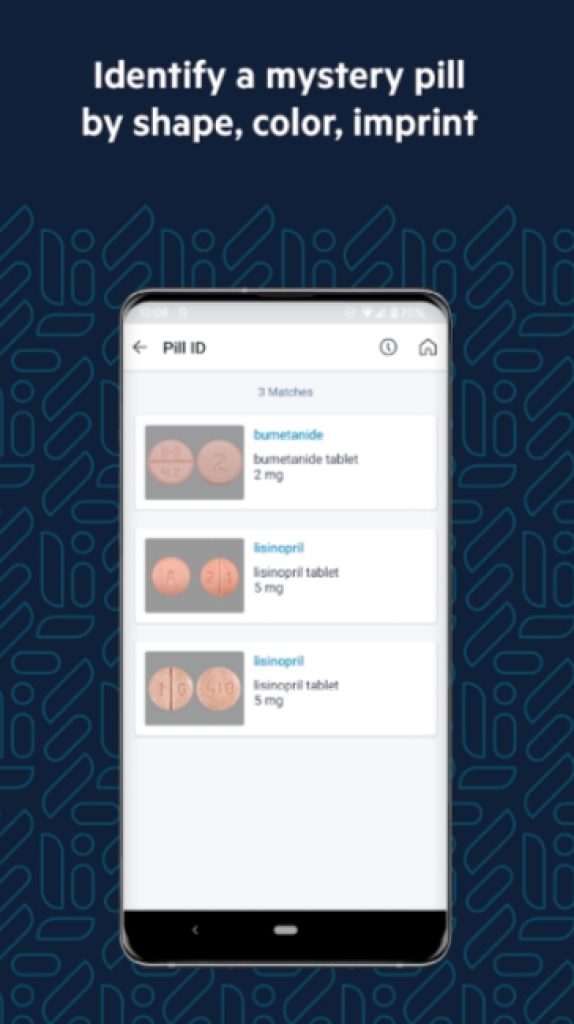 Heal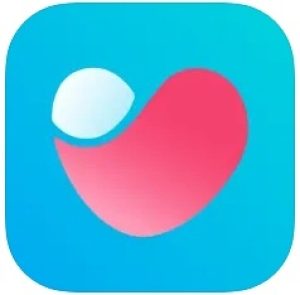 It's an app that gives you access to in-home health care.
This app lets you set online doctors' appointments and do them via video calls. It comes with a wide range of providers ready to consultant you at any time needed. Of course, not all issues can be identified via video call, but some of them can, so why not do it online?
Online consultations happen just like your regular appointment: the doctor views your medical record, exams you, gives treatment and med prescription, and all that. In case the situation is more serious, you may get asked to do some medical tests as well. You get to schedule all the calls and appointments right away.
More to that, the app lets you make doctor house calls. In that case, the doctor brings everything they need to provide you with care and comfort. As for insurance, the app is a part of most Medicare plans. House and video calls are also covered by most insurance plans, so no worries.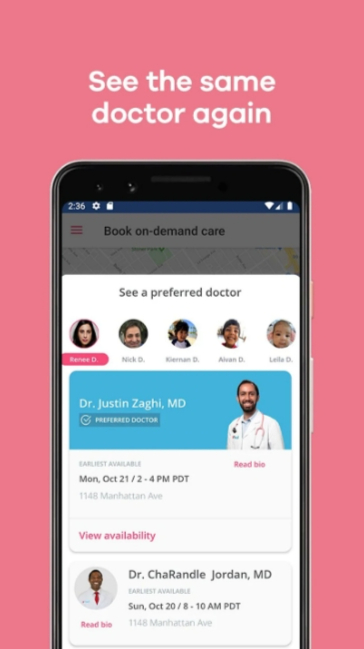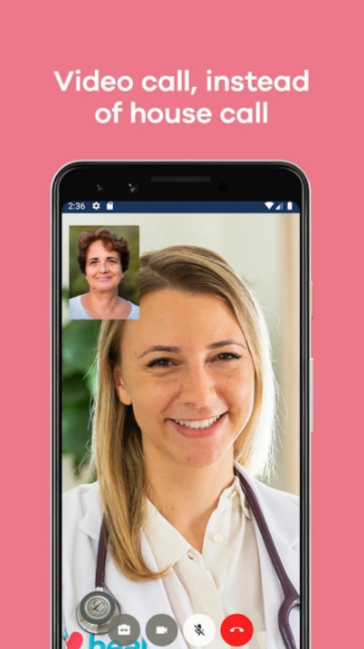 You may also check: 9 Best Online Medicine Shopping Apps
Zocdoc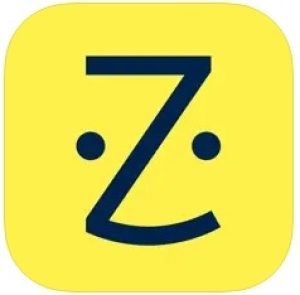 And lastly, there's an app that lets you find the nearest medics and book appointments online.
The app uses your GPS data to find the best medical specialists nearby. All doctor's profiles come with ratings and real reviews, so it's easy to compare and pick the one that matches your perfs. Once it's done, you can easily make an assignment that fits your schedule.
Herewith, you may rather meet doctors in hospitals, offices, or online, it's up to you. The app covers specialists of any kind, so you'll be able to find the one that works best for your issues. It also comes with an insurance checker that lets you filter the doctors covered by your health care plan. You'll get to arrange all the assignments in a built-in schedule and keep track of them all with no effort.
You can also set up reminders to notify you before the appointment. Plus, there is appointment guidance that tells you all the things you need to bring with you. The app is fully free for patients, so there's no reason to not try it.