Do we even need to say that your expenses are a tricky thing? It is a known fact that effective financial planning cannot exist without accounting – doesn't matter if these are your personal finances or corporate ones.
And we can also recommend great apps for financial management – you can find them in this article.
What is more, if you would like to increase your income but you don't keep track of your expenses – you're probably going to fail, because people tend to make so many irrational spendings, you have no idea. That's why nowadays it is essential to have a personal tracker of your expenses.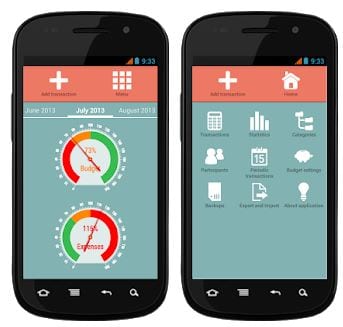 And for this purpose we would like to recommend an app called "Supermon Finance Manager" – you will discover that it contains everything you need in terms of tracking the money flow.
And even though this app allows you to keep the very precise accounting of all your cash flows in and out, it is not boring and easy to usage – which is quite rare for apps of this type.
And if it happens that you have only cash on hand but you want to order the delivery – don't think it's impossible. Just check out the delivery apps that accept cash.
Basically, all the information about your expenses will be displayed in the form of diagrams, which makes it easy to monitor the whole statistics and make the necessary analysis. All the expenses and incomes will be divided into categories. Moreover, you can install this app for the whole family to provide more effective planning of the family budget.
What is more, the statistics can be displayed not only in diagrams but also in tables. You can monitor separate transactions, you can view your expense/income categories and customize them, you can plan the budget for t month – alone or in a group, and you can even export the reports about your expenses and incomes.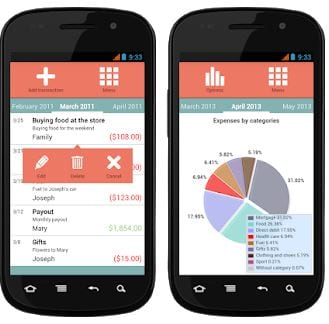 These all features make Supermon Finance Manager app a versatile tool of financial planning – an interesting thing that might be used both in business areas and in personal finances as well. The interface design is neat and the colorization of diagrams helps to better visualize complicated financial schemes.
What is better, people who have no background in financial education, won't face any difficulties while using Supermon Finance Manager, since everything is divided into categories, structured, and logically presented.
So are you planning to get rich? Have you already decided which car you're buying when you're there? You can visualize your dreams and use these car customization apps?
And even more, the app might give you insight into the basics of accounting because it is built on this principle – without complicated schemes and aspects. That's why we would highly recommend Supermon Financial Manager as your main finance assistant.