Itusoft Software has collected useful utilities that you may need. You can download all programs at once or you can download one at a time. Itusoft Software offers programs such as
Internet Privacy Eraser is an all-in-one suite of privacy protection tools by removing traces of your online activity and recent computer activity. The program supports all popular browsers, including Internet Explorer, Firefox, Chrome, Safari and Opera.
With just one click, Privacy Eraser erases all digital traces – browser cache, cookies, browsing history, address bar history, typed URLs.
What is more, if you want to be sure that each time you sent a text from your phone it is safe and encrypted, you can check out the apps for private messages.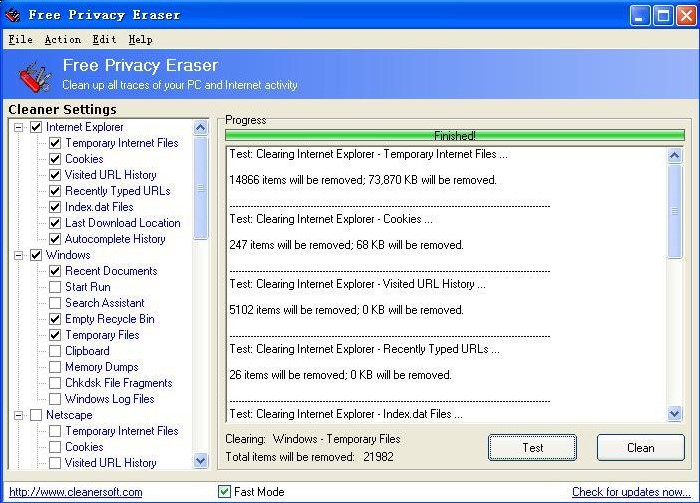 Free Registry Fix is a powerful utility for efficient and safe cleaning of the system registry. Optimization and automatic error correction with Windows registry backups and other tools to improve system performance.
ACleaner is one of the best sets of tools for optimizing the operating system and cleaning it from all kinds of junk. Thanks to this program, the computer works faster and more stable, and performing your machine configuration is at the highest rates.
Free Hide Folder is a simple free utility for protecting personal folders by hiding them. Hidden folders are inaccessible without knowing the password even when booting in Windows Safe Mode.
Free MP3 CD Ripper is a simple CD ripper with which you can convert the contents of your favorite discs to MP3 format, which is mainly used by most portable devices.
Free HTTP Sniffer is a useful free program for intercepting and viewing HTTP network traffic in real-time.
We can also offer you apps that will make your phone more secure and will allow hiding some apps from 3rd parties and unwanted eyes.
IE History Manager is a utility that looks at the files on your computer that store information about the recently visited websites, extracting links and other data from them.