Piano for you is an application made for virtual piano play. This simulator will be perfectly suitable for professional musicians and for those who just started learning piano.

You may also like: 7 Best Piano Apps for Android & iOS
Once you open the application, you will see the white and black keys of the piano (landscape only). By swiping with your finger to the left or right, you can reach different areas of the musical instrument.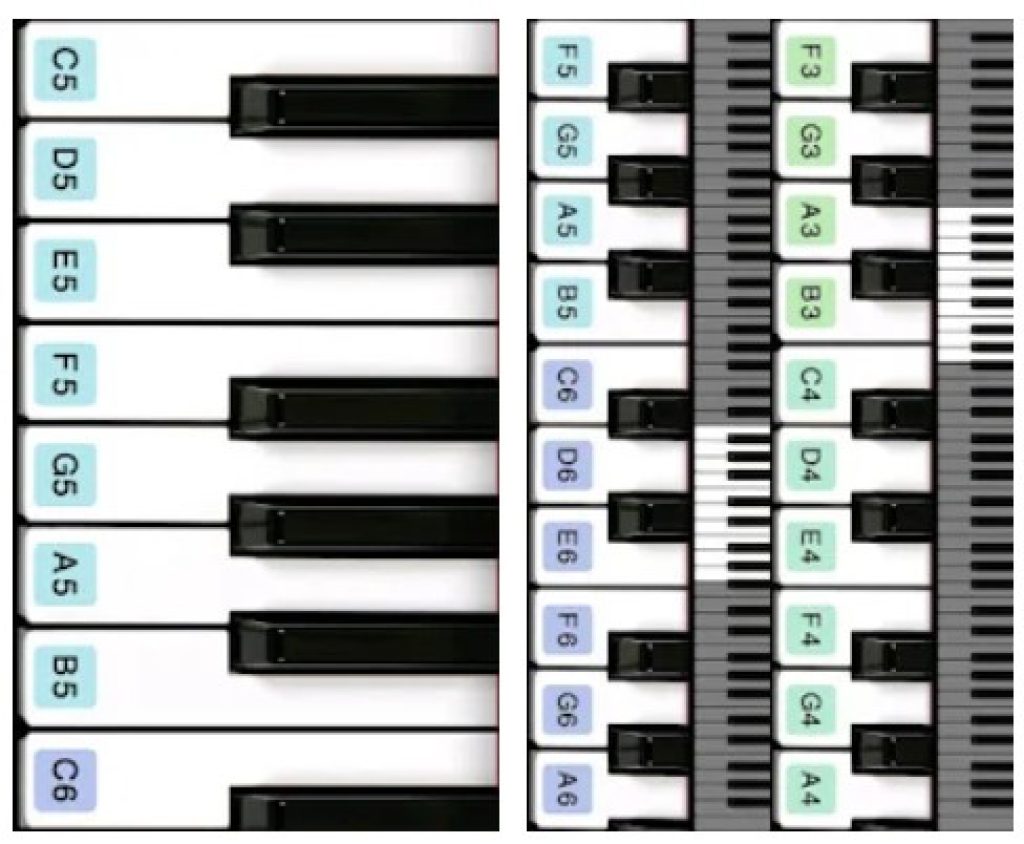 The enjoyable features are the writing on some of the piano keys for easier orientation.
On the left corner, there is a small light grey button in a form of a rectangle with three sticks in it. Move it to the right of the screen and the settings menu will appear. You will find there such tabs as Record, Recordings, Select Instrument, and Settings.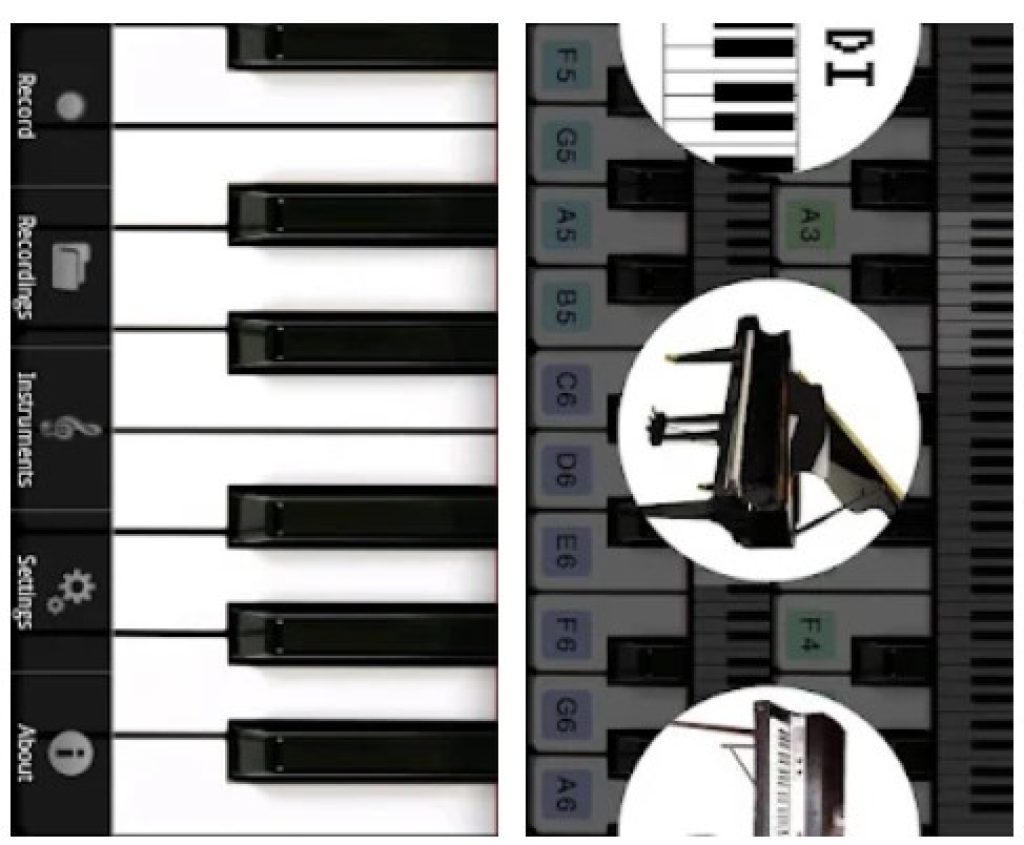 By pressing on the Record, the piano screen will appear, and on the left upper corner will appear a red blinking circle; to stop the recording, press on the Stop button (it will appear instead of the Record one). In the Recordings tab, you can find your recordings (with the date and time it was made).

You may also like: 11 Best Funny Ringtone Apps for Android & iOS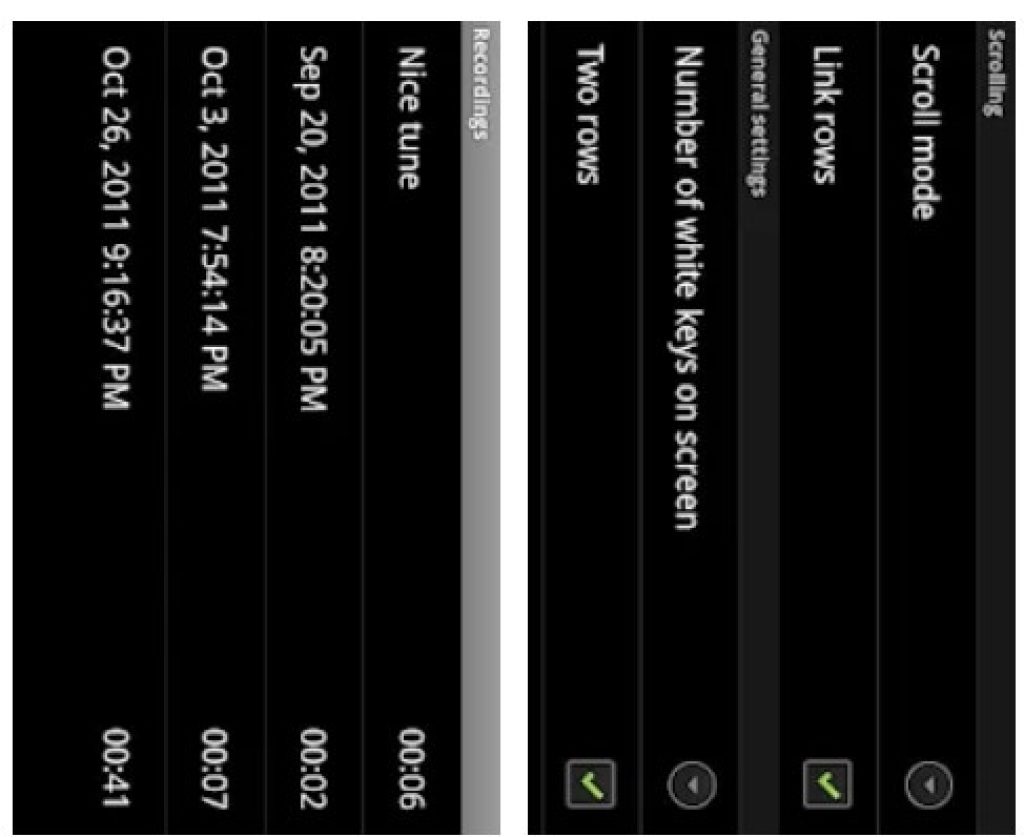 The Select Instrument button will give you the possibility to choose between Acoustic Grand Piano (General MIDI), Standard high quality good sounding piano (Grand Piano), and the Vintage electro-mechanical piano (Rhodes Piano).

You may also like: 10 Best songwriting apps for Android & iOS