Trying to keep an eye on the key might be tricky. The worst thing is when you lose them and then you will have to spend tons of money just to get a new key and open the door. How do these small bastards always manage to disappear somehow?
You may also like: 4 Best Clap To Find Phone Apps for Android
In order to get rid of this endless headache about the keys, you can use the following apps you'll find in the article down below.
Tile
If you often lose something, then this app is created for you. A nice bonus is that the app is free. The interface is designed logically, and you can easily understand it.
Distinctive features of the app:
You can put trackers on things such as a wallet, phone, or car keys, since the trackers themselves are small in size, they will not interfere with the use of things.
You will only need Bluetooth enabled and an app to find a thing near your location.
Even if you are far away from the thing, you will also be able to see where you last used this or that thing.
In order to start using the app, you need to download it and pass a quick registration. The rating of the app is quite high and is 4.7.
Many users are delighted with the app, they write that the app is very convenient and helps to find things. People note that the app has a great support service. Managers always respond quickly to user requests and solve them efficiently.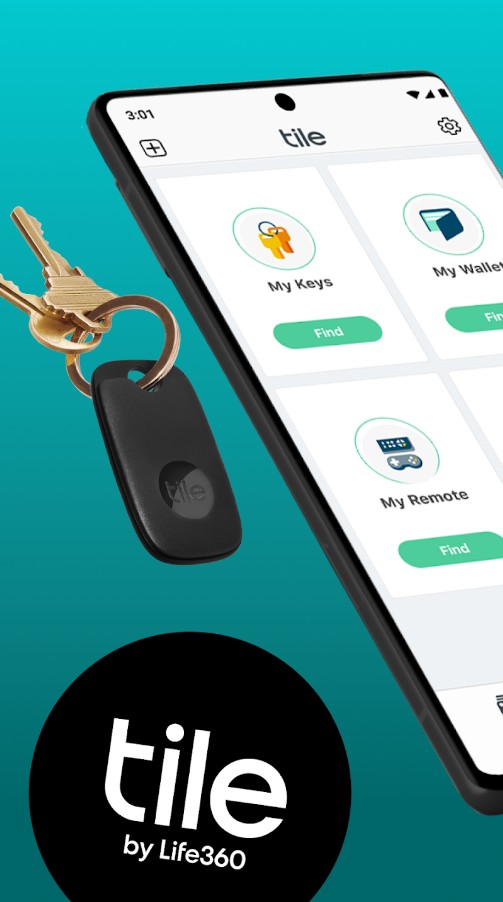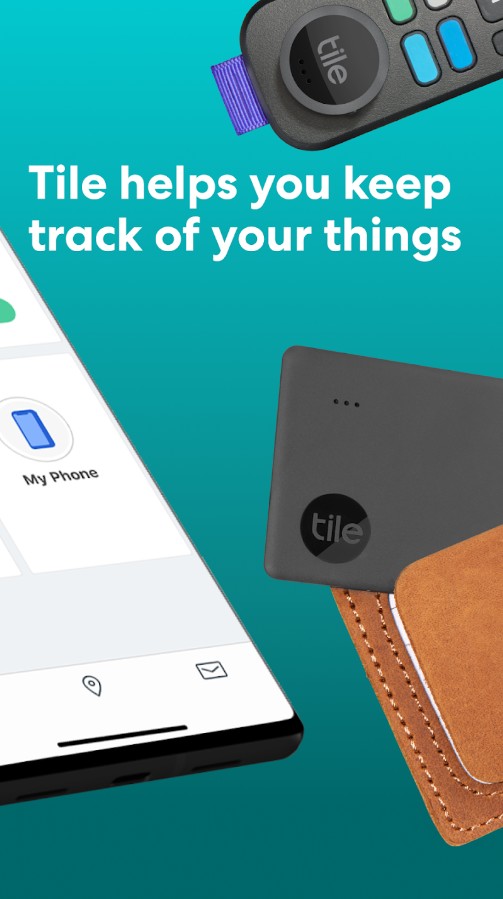 You may also like: 11 Best angle finder apps for Android & iOS
Chipolo One
If you are an iPhone owner, then you will be pleasantly surprised by this app. You can also use it to track lost items. The application interface looks stylish and convenient, so you can understand it from the first minutes of use.
The app has the following advantages:
The installation process. To start using the app, you need to download the app and enable Bluetooth on your device.
Tracking system. This app has built-in one of the best tracking systems, it is noted by thousands of users.
Beautiful design. There is nothing superfluous in the application; the design is designed in a minimalist style, which in turn does not irritate the visual perception.
Voice search. The app also supports voice search. You can just say the Siri command and the app will start searching for the thing.
The rating of the app is not bad and is 4.2. Many users are happy with the app and note that it makes their lives easier. They like the practical interface and the excellent tracking system.
Some users have experienced technical problems, but more recently, the developers have released an updated version, where they have improved the performance of the application.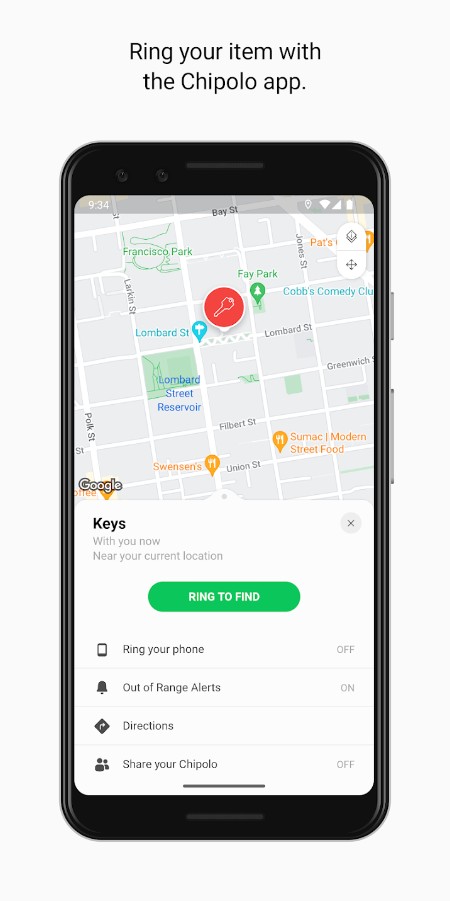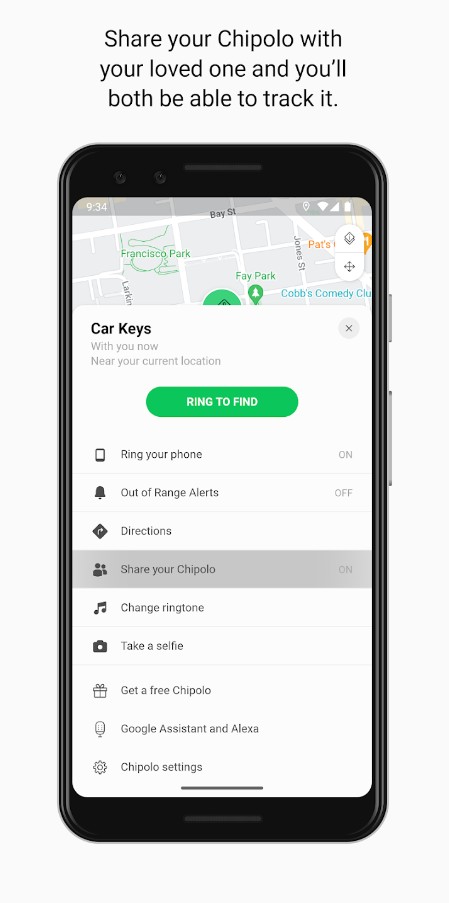 Cube Tracker
Another great app for finding things is Cube Tracker. You can easily understand it through a simple and intuitive interface. After you download the app, you will need to activate the tracker itself. Then you can track the items you want. This way you will be shown the entire route where the thing was.
Distinctive features of the app:
The trackers themselves are of high quality, as they are made of high-quality materials.
The app allows you to track neither one nor two items, but a large number of different things.
You can track things even if the app is not currently running.
The app has a fairly high rating and it is 4.8. Many users note that this is the best tracker they have used. Users note that for people who constantly lose things even in their bags, this is a great solution. Others note that the application is easy to use and in order to find the thing you just need to press a few buttons.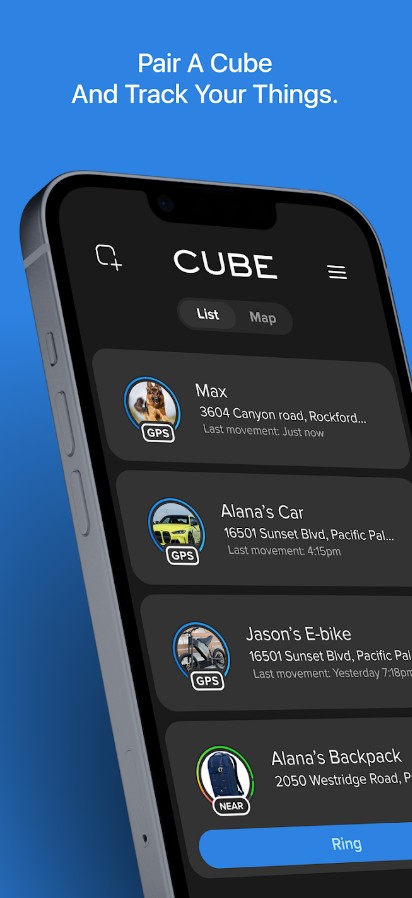 Orbit – Find lost keys & phone
The next app with the interesting name Orbit will allow you to find things by sound. You will have three suggested options so that you can recognize the melody when searching. The interface is designed logically and simply so that even a new user can understand it in a few minutes.
Distinctive features of the app:
Wide color palette. The trackers themselves can be of different colors, even the brightest so that you can quickly find the item in your bag or backpack.
Search by melody. As already mentioned, you can click on the button in the app and a melody will play on the tracker.
Another advantage of the app is that you will receive a notification on your phone if your subject is far away from you.
There is also a disadvantage, which is that the tracking system can find objects only a hundred steps away from you.
In general, the application is good and its rating is 4.7. Many users note the good performance of the application and the user-friendly interface. Others like the simple installation process and the excellent tracking system.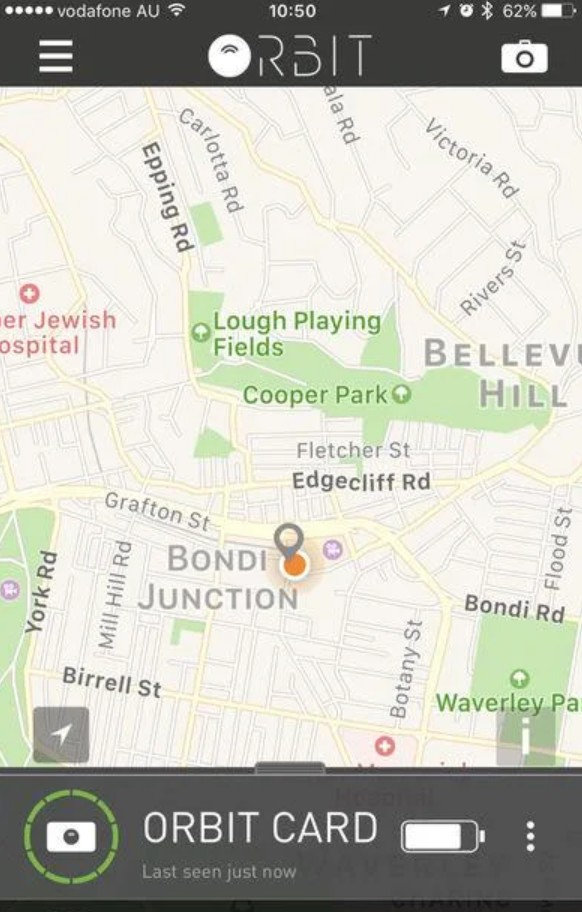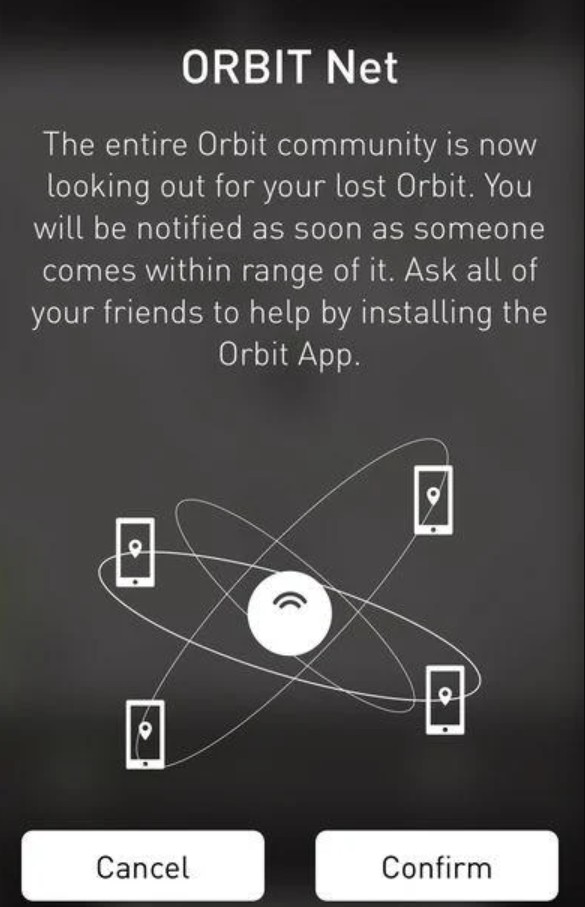 Whistle GO Explore
Another interesting tracker is Whistle GO Explore. Many people have favorite pets, but unfortunately, there are many cases when they run away, and the owners can not rest until they are found. Just to avoid this, there is such an application. The interface is clear and you will not have any problems using the app.
Distinctive features of the application:
In addition to the fact that you can track the location of the animal, you have the opportunity to observe the sleep of the pet and its physical condition.
You can monitor the activity of the pet, which will allow you to better understand the well-being of the pet.
If the animal moves away from the house or from you on a walk, you will receive notifications. This will help you not to lose your pet.
Of the disadvantages of this application, you can only note that it is not free and you will need to buy a subscription to use it.
In general, the app is good, but user reviews are mixed and the rating of the app is 3.7. Many users say that they like the tracking system and the functionality of the app.
From the negative reviews, it becomes clear that people do not like the high cost of a subscription. In addition, people do not like that the application does not work if there is no Internet access.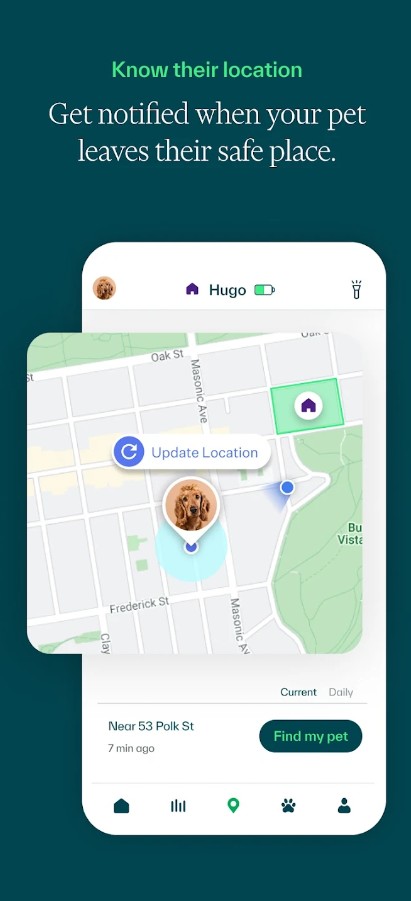 Findthing – Smart Finder
No need to worry if you have lost your keys as the Findthing app allows you to quickly discover it. The application works via the Nut device.
But before you start using this app, make sure that Bluetooth is enabled.
On the homepage, tap on the + button to add all the required items. Once the device is connected to the mobile phone, you will have to click on the Call button in this app.
As soon as the keys disconnect from the mobile phone, the app will track this location to find the lost item.
Moving on, other users can also help you to find your lost keys or any other item. You can grant public access to friends or relatives to enable them to control the item as well.
But keep in mind that only a single mobile phone can be connected to the item.
Apart from keys, users can also find such items as a wallet, credit card, passport, and even a small pet.
Findthing comes with a special Help section filled with multiple guides on how to use this tool. Plus, the interface is developed in a minimalistic style, so you will not find any excessive features there.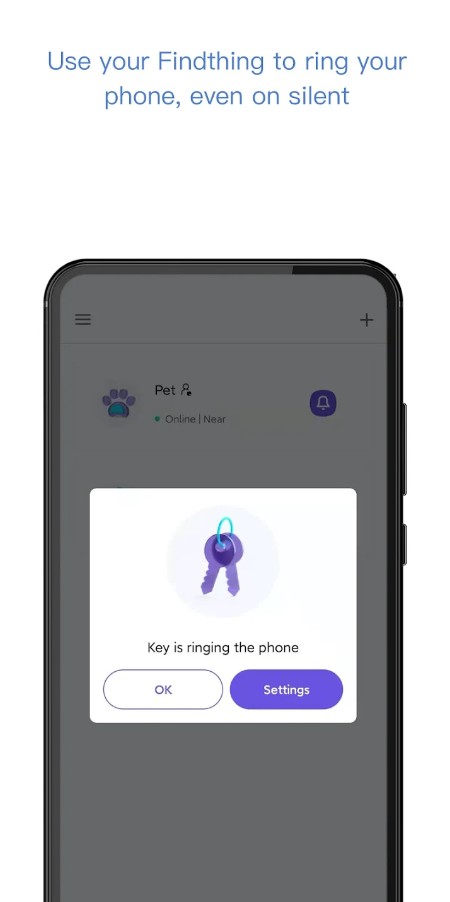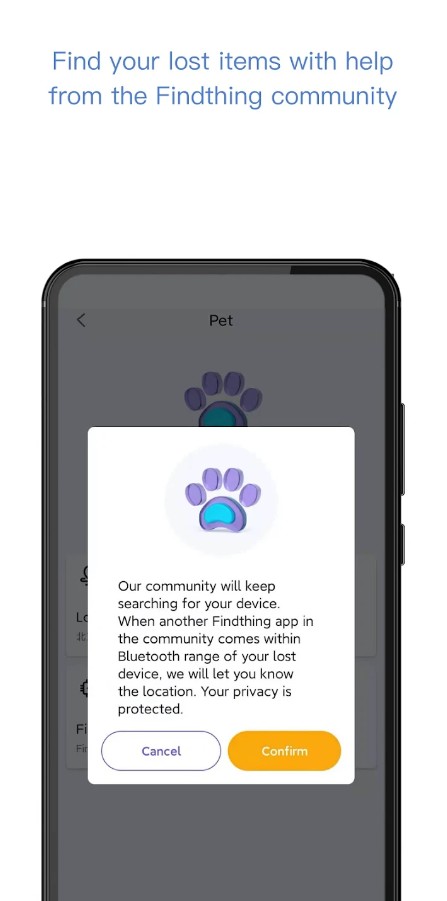 You may also like: 11 Free Phone GPS Tracker Apps by Number
SwiftFinder
This innovative app is designed to help you easily locate misplaced items, bringing a smile to your face every time you effortlessly find what you're looking for.
SwiftFinder utilizes cutting-edge technology to find your keys and other belongings in a snap. Simply attach a SwiftFinder Bluetooth tracker to the items you want to keep track of, and the app will connect to the trackers through a secure network.
If you've lost something, simply open the SwiftFinder app and tap a button to activate the tracker. It will emit a loud noise that guides you right to your missing item.
Also, you can use it to track and locate your wallet, phone, bag, or any other valuable items that are prone to disappearing when you least expect it. With SwiftFinder, you can say goodbye to the stress and frustration of searching for lost items, and hello to a happier, more organized life.
To sum up, I can recommend you this app for finding keys no matter where you have lost it.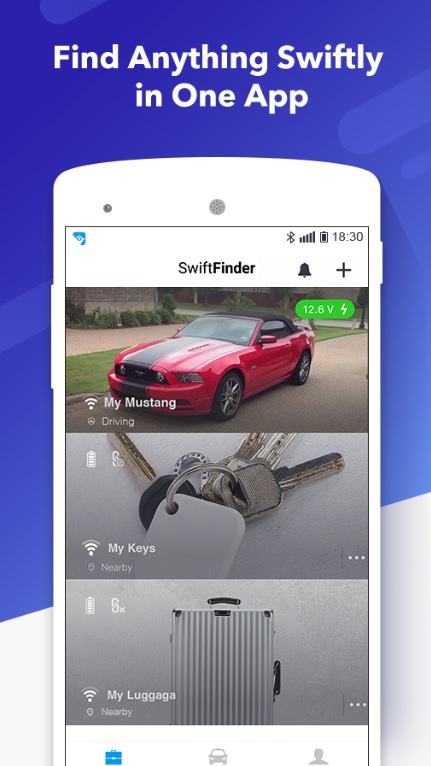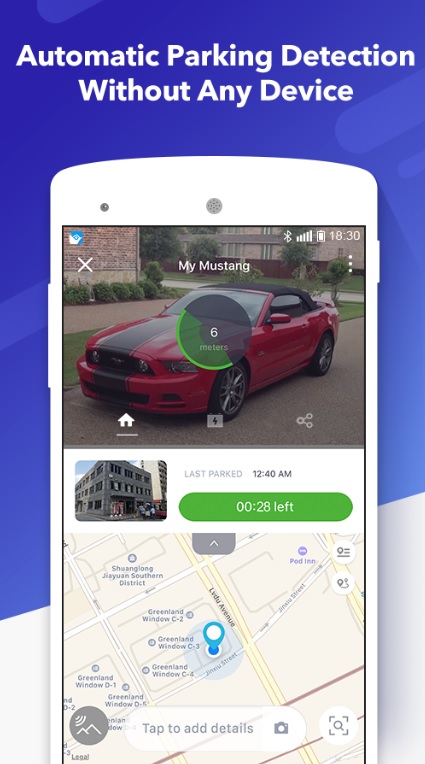 Pebblebee Key Finder
This is another free helper for those who often lose things. The application interface is simple with accessible functionality. The visual is designed in a bright yellow color, but it does not distract from the use of the application.
Distinctive features of the app:
You can set voice search, so when you search in the app, a melody will play on your tracker, the volume of which you can adjust.
In order to find the item you need to press just one button.
Another plus is that the search area is quite large and is five hundred feet.
In general, the application has basic features, but the rating is quite low and is only 2.5. Users write that they have a lot of bugs. Now the developers are trying to fix the main problems for good performance.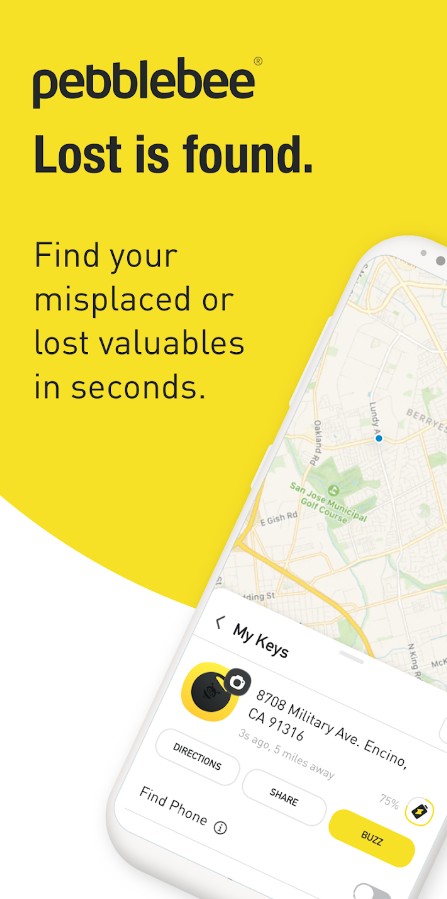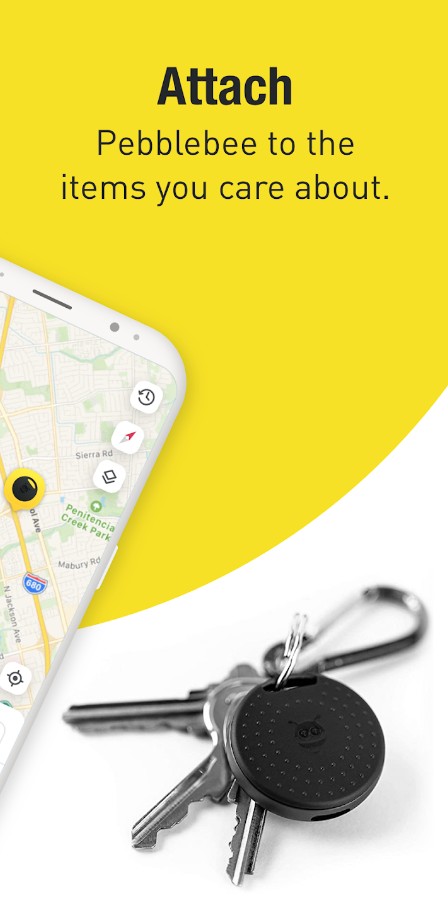 ZUS Car Key Finder
ZUS Car Key Finder is a reliable tool to never lose the keys. You can keep calm about the safety of your keys and house.
Simply attach the ZUS Smart Car Key Finder to your keychain, and when you misplace your keys, use the app to trigger a cheerful tune and bright LED light on the device.
No more frantic searching or wasted time trying to find your keys – the app and the ZUS device work together seamlessly to help you locate them in an instant.
In addition to providing the convenience of never losing your keys, this app also offers extra features to enhance your driving experience.
It can help you find your parked car, so no more wandering around busy parking lots. You can also share the device with your loved ones, allowing them to enjoy the same convenience and peace of mind.
In addition to its practical functions, the ZUS Car Key Finder app is designed with user-friendliness in mind, boasting an intuitive interface and straightforward setup process.
To conclude, I would like to say that this software is one of the best ones on this top-list. It has all the opportunities to help you in case you have lost your keys.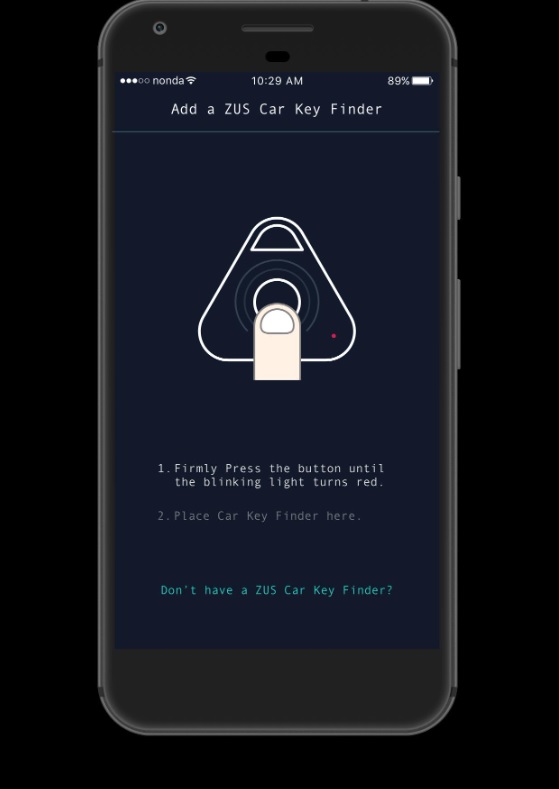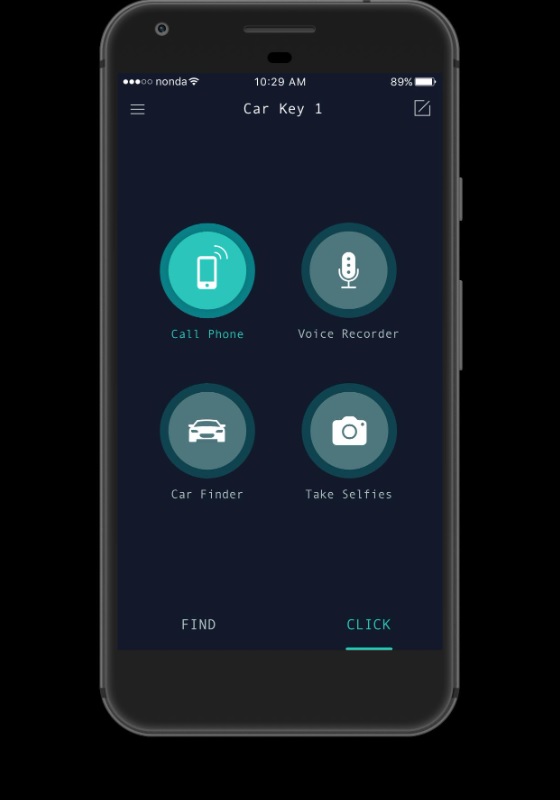 XY Find It
Another great app that will help you finds anything. It may not be easy for you to understand the interface right away, but after half an hour you will understand everything.
Distinctive features of the app:
You can receive notifications if you are very far away from the desired item.
You can connect trackers to any number of devices and track them in the app.
The app also has a great feature, which is that the map inside the app will update itself automatically.
All you need to do to start using the app is to download it to your device and create your account.
In general, the app is good with all the basic features and even more. The rating of the application is 4.2. Many users write that the application has good performance and there are no technical bugs.
Others report that they like the convenient tracking system and the visual component.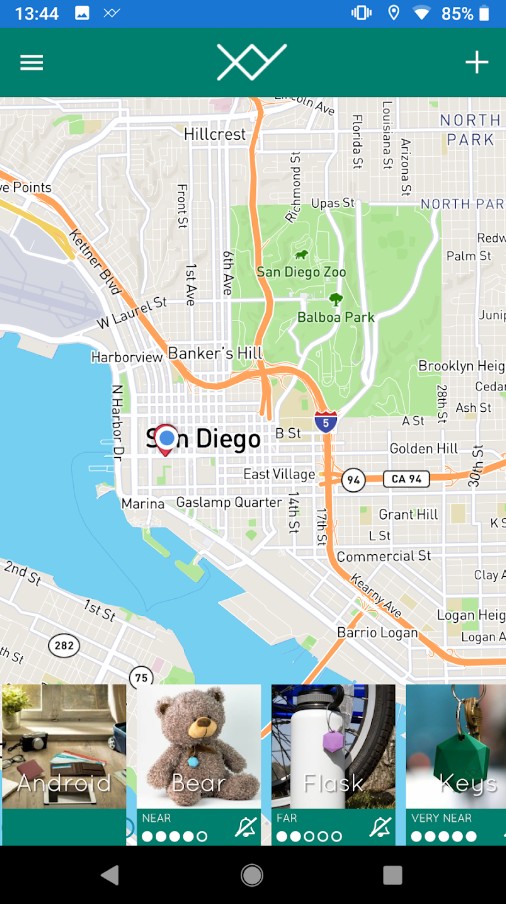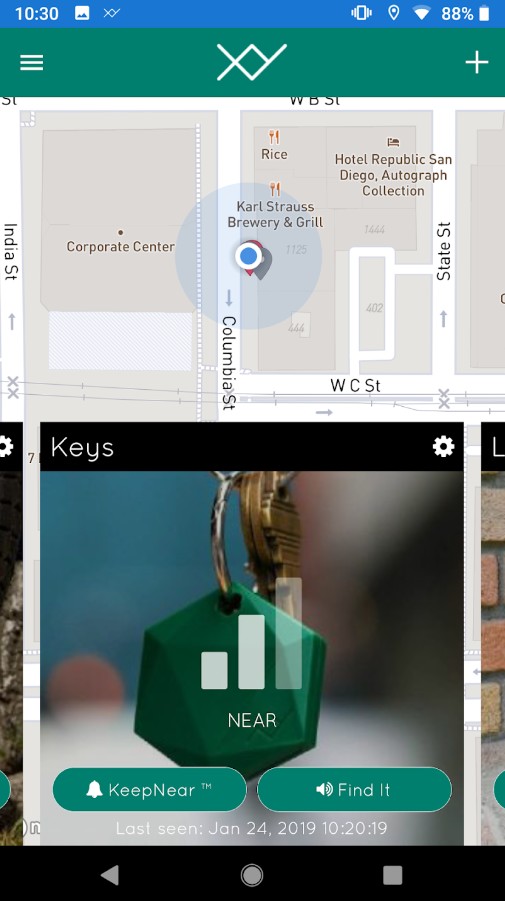 Safedome – Find things fast
This software was intended for you if you frequently misplace things. The fact that the software is free is a pleasant bonus. The user interface is well-designed and simple to comprehend.
Distinctive features of the app:
Trackers may be attached to items such as a wallet, phone, or vehicle keys, and because the trackers are tiny, they will not interfere with their usage.
To find something near you, you'll simply need Bluetooth enabled and an app.
You can connect an unlimited number of devices.
You will be able to see where you last used this or that object even if you are far away from it.
To begin using the app, you should download it and complete a brief registration process. The app has a 4.6 rating, which is extremely good.
Many users enjoy the program, describing it as very convenient and useful in finding items. The app's help service is praised by users. Managers are always fast to reply to user requests.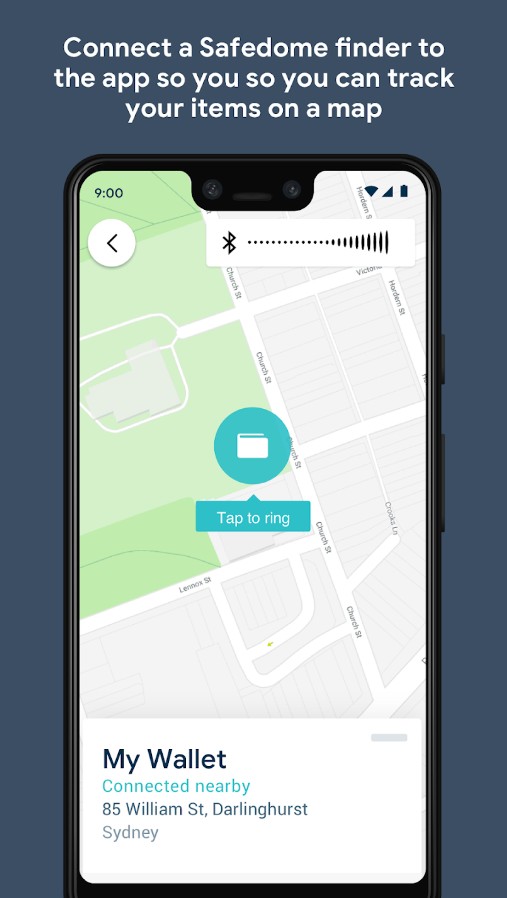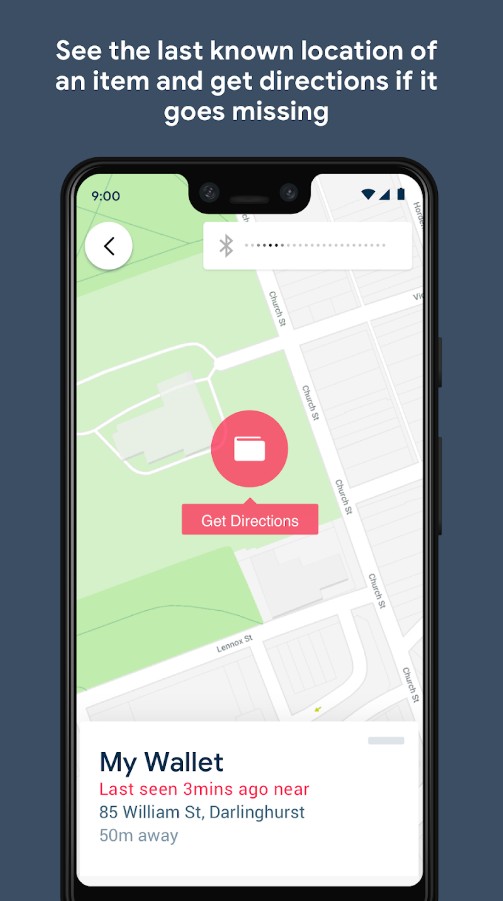 Easykeyfind
Easykeyfind app brings a solution to one of life's most common frustrations – misplacing keys.
To find the keys, attach a Bluetooth-enabled tracker to your keychain or any other valuable item you frequently misplace.
Then, pair the tracker with the Easykeyfind app on your smartphone. Now, whenever your keys go missing, just tap a button within the app, and the tracker will emit a cheerful sound and flash light, guiding you straight to your keys.
It also offers peace of mind, knowing that you have a reliable tool to locate your valuable items whenever you need them. No more frantic searches, no more wasted time.
The Easykeyfind app is designed with user-friendly features, ensuring that you can set up and use the app effortlessly.
Finally, I can be sure that this app will save your life (or at least your time) and help to find your lost keys.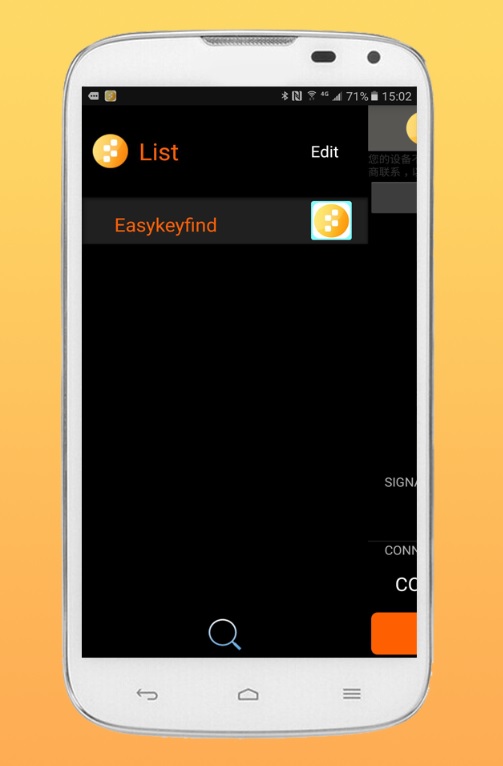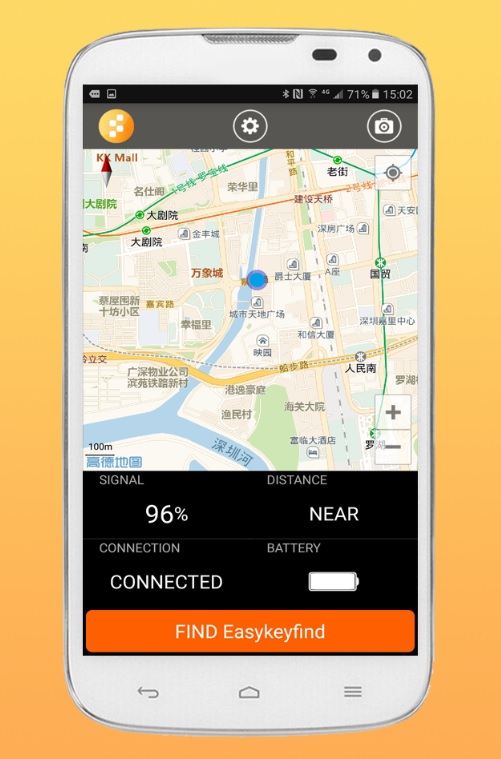 You may also like: 7 Amber Alert GPS Apps for Android & iOS
Merusoft Key Finder
This app is designed to bring convenience to your life by helping you effortlessly locate misplaced items.
Merusoft Key Finder utilizes advanced Bluetooth technology to connect with small, lightweight trackers that you can easily attach to your keys, wallet, phone, or any other valuable items.
When you misplace an item, simply open the app on your smartphone, and with a tap of your finger, the tracker will emit a loud beep, leading you straight to your lost belongings. No more frantic searching or unnecessary stress!
It provides peace of mind, knowing that your important items are always within reach. The app's user-friendly interface and reliable connectivity ensure a seamless experience, making it a must-have tool in your everyday life.
Don't let the frustration of lost keys or valuables dampen your day. Download Merusoft Key Finder and embrace the happiness that comes with always knowing where your belongings are.
Stay organized and worry-free, thanks to this handy and efficient app.