Do you travel a lot or have frequent contact with foreign colleagues? Have documents in a foreign language become an integral part of your work? In these and many other cases, these free camera translator apps for Android & iOS will definitely come in handy.
Take a photo of a document, a store sign, or an airplane schedule and you will get an accurate translation of any information.
If you need to translate a text with a lot of abbreviations then use these best stenography translation apps.
Microsoft Translator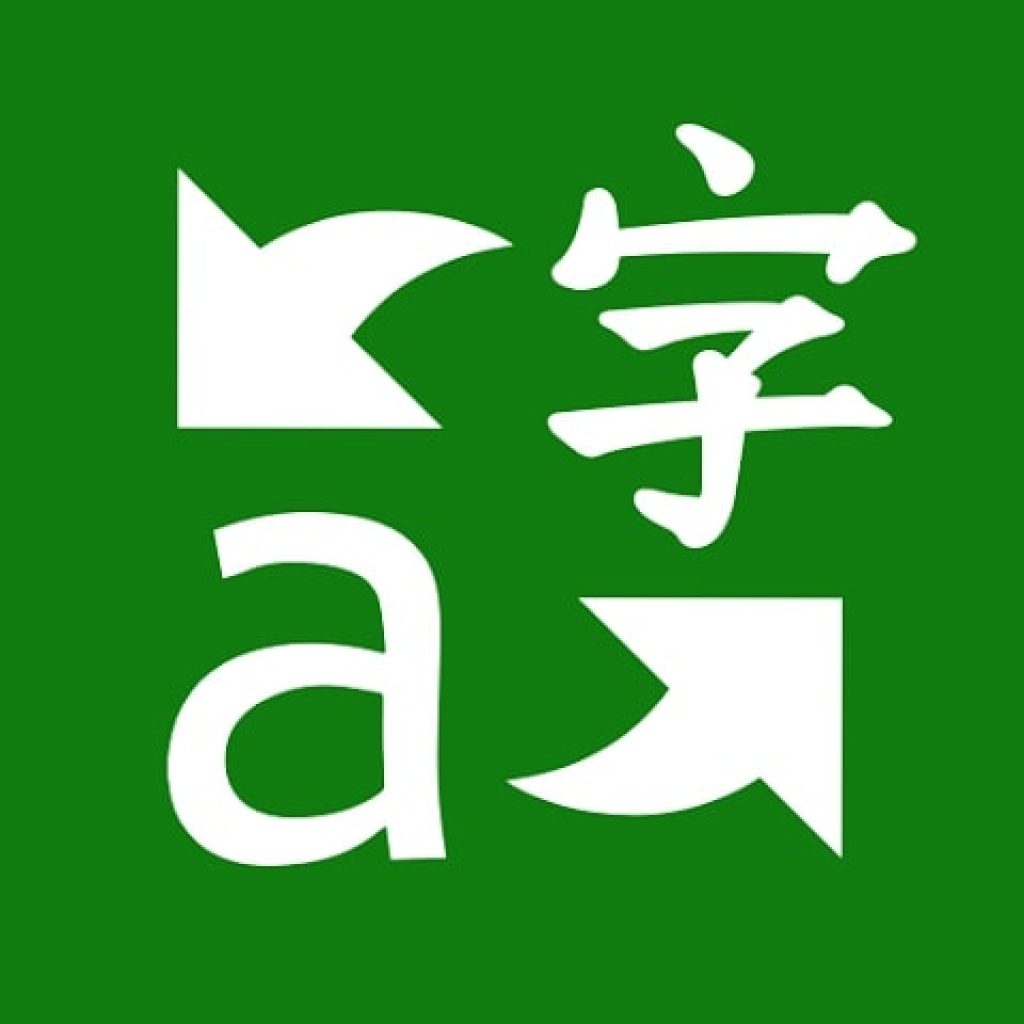 The most sought-after and popular mobile translator. Install Microsoft Translator to get high-quality translations of text, speech, and images absolutely free.
Language barriers will no longer be a problem for you. You can learn, work and communicate in real-time.
The app supports more than 70 languages, including English, Greek, Chinese, Polish, and Russian. More than 50 million users already own a powerful mobile translator.
You do not need an internet connection for full functionality. Just download the language pack you need shortly in advance. The interpreter will help you to recognize speech and create optimal conditions for a simultaneous conversation.
You can translate captions in any image or screenshot. Point your phone camera at the picture of interest. Translate prints in real-time with your camera. There are no time and quantity limitations here.
Get a finished translation in no time. Have several conversations in different languages at the same time. You need to specify all the devices to be used. As a methodical material, you have phrasebooks and dictionaries available. They will help you in learning a foreign language at any stage.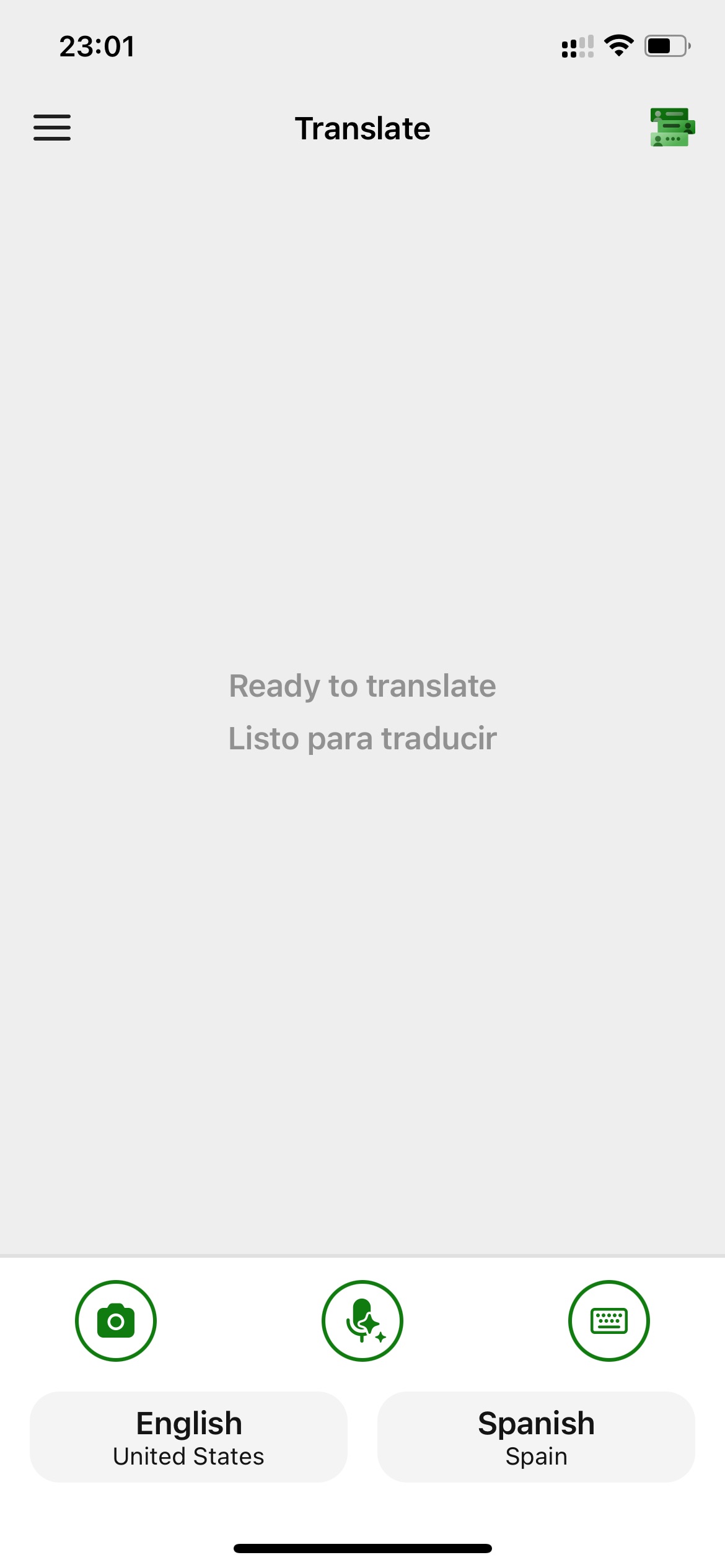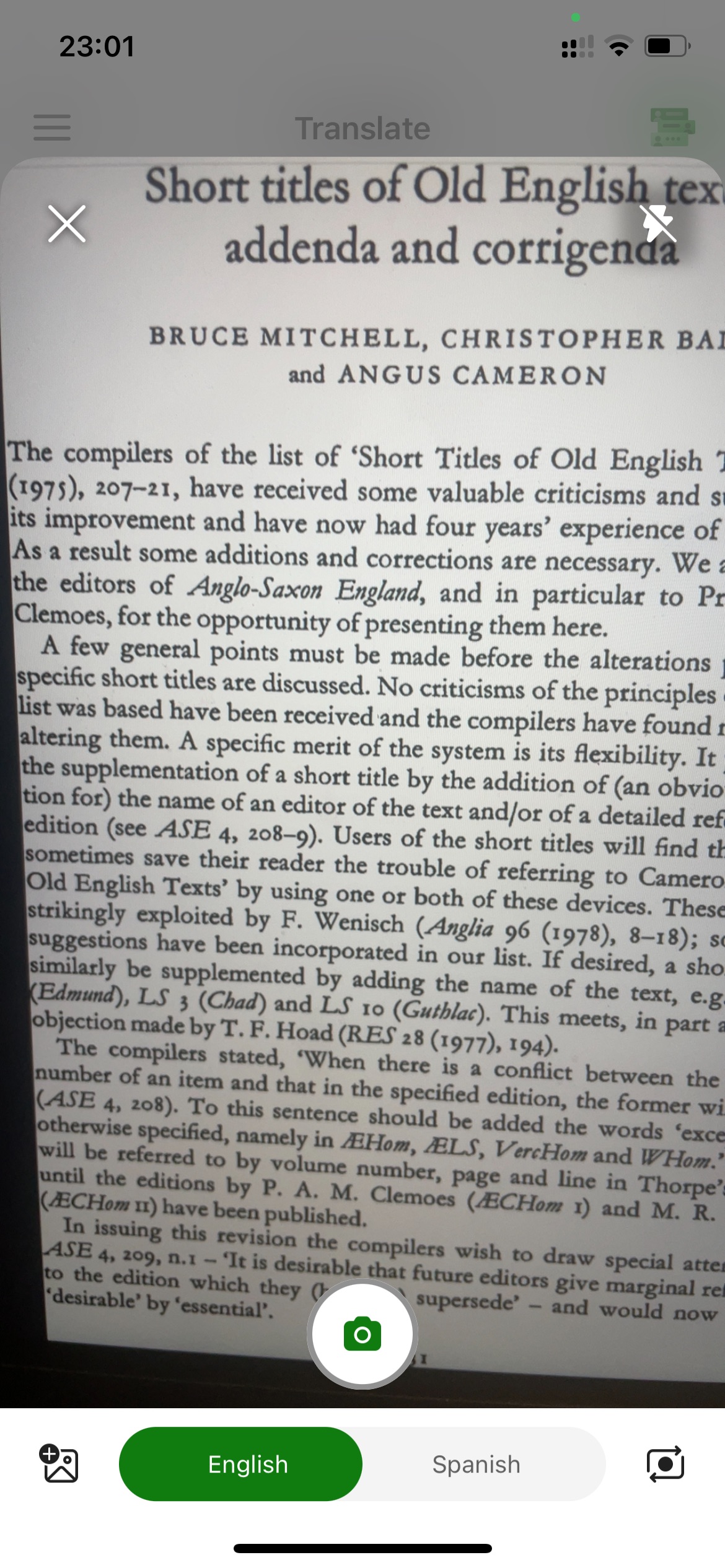 Get multiple translations, synonyms for a given word, and voice playback to work on the pronunciation. Get quality translations quickly and for free with Microsoft Translator.


You may also like: 11 Best Apps that Translate Pictures (Android & iOS)
Google Translate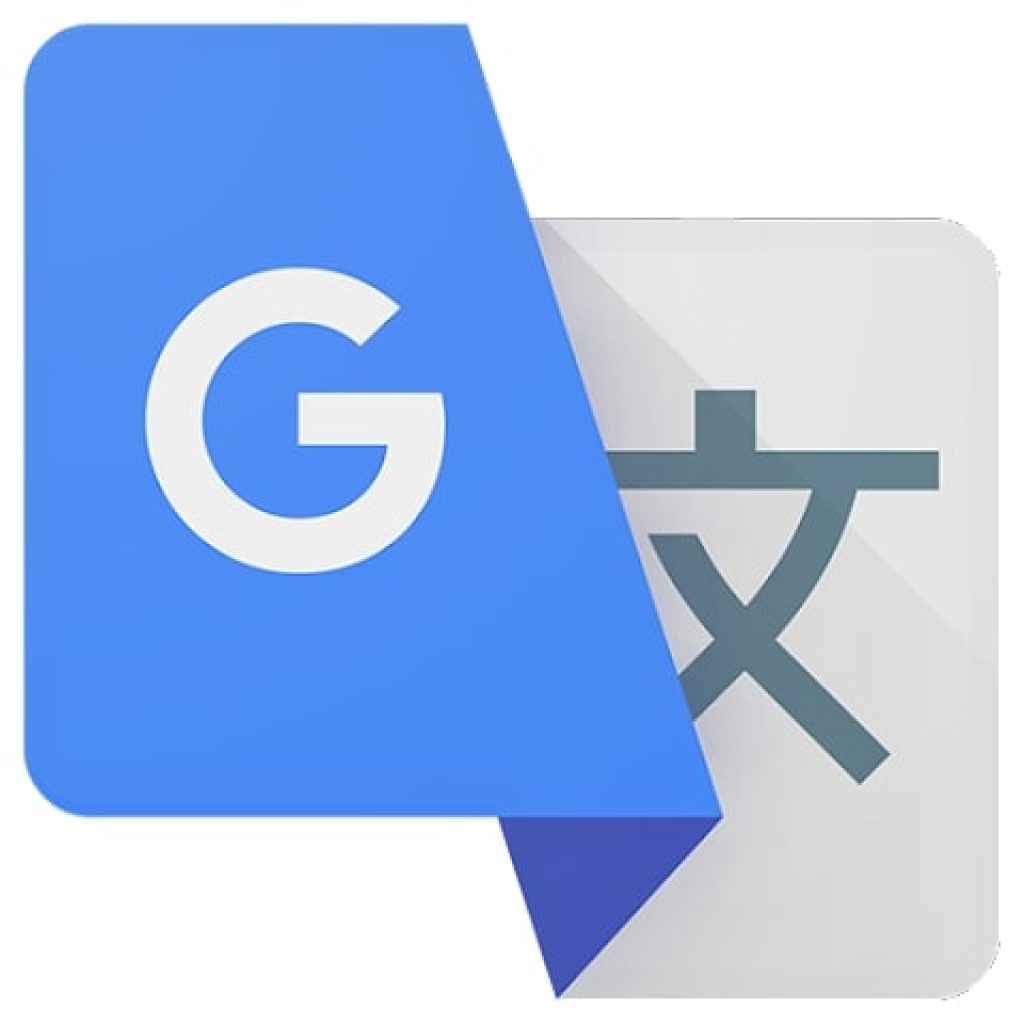 One of the largest and most successful foreign language translation app projects. Google Translator is a unique program that takes language learning to a new level.
This translator is ideal for any purpose. Communicate with native speakers of another language without delay, learn new languages with pleasure, and work with foreign clients without misunderstanding.
108 languages are available on the platform. No paid subscriptions and no time limits. The best way to use a foreign language is to get the most out of it.
Get ready for translation in 1 second. Enter the desired text into the specified field or copy it from the main source. Then select the languages to work in and click the button to translate. You have 59 languages available in the offline mode.
Use your phone's camera to translate text from pictures, screenshots, books, and newspapers. Just take a picture of the desired fragment or upload any image. Camera operation is available in 90 languages.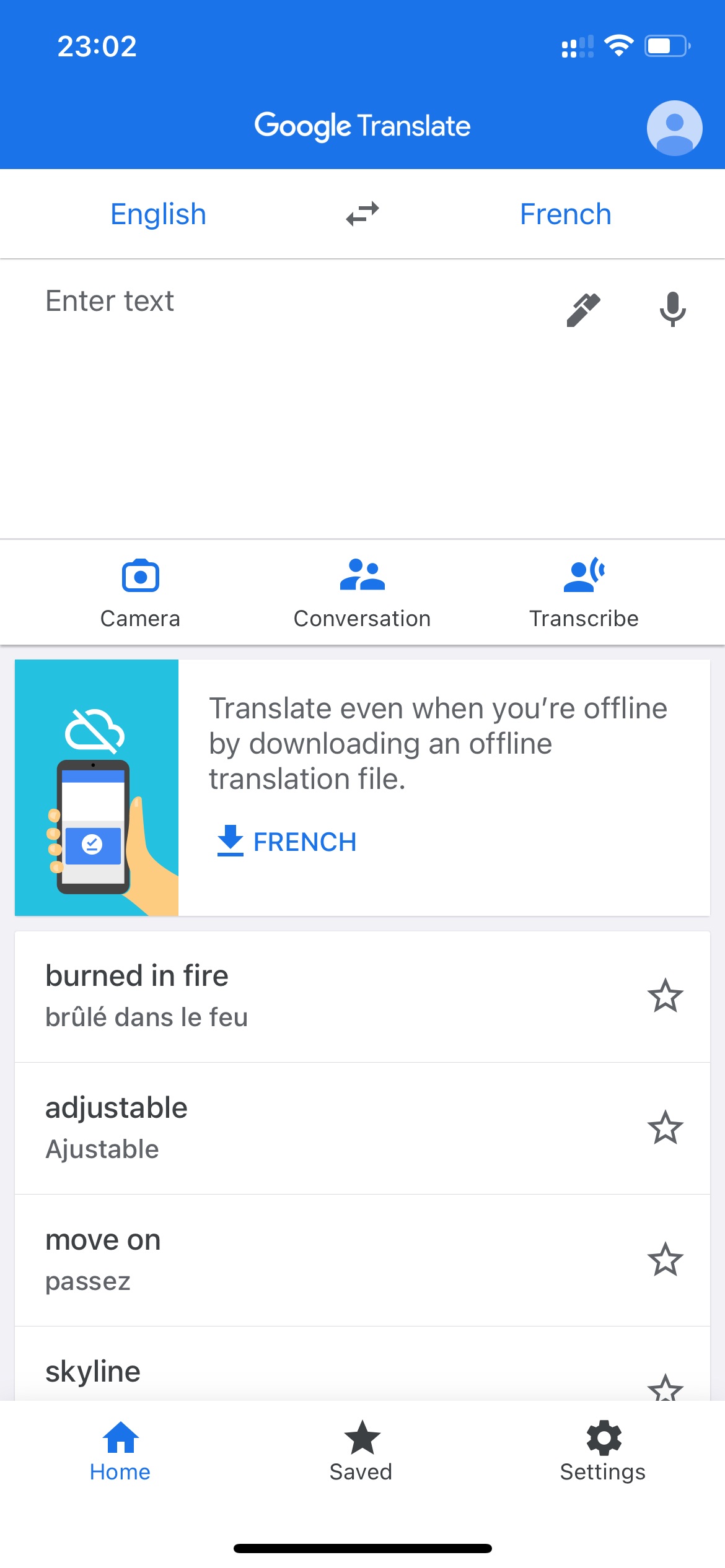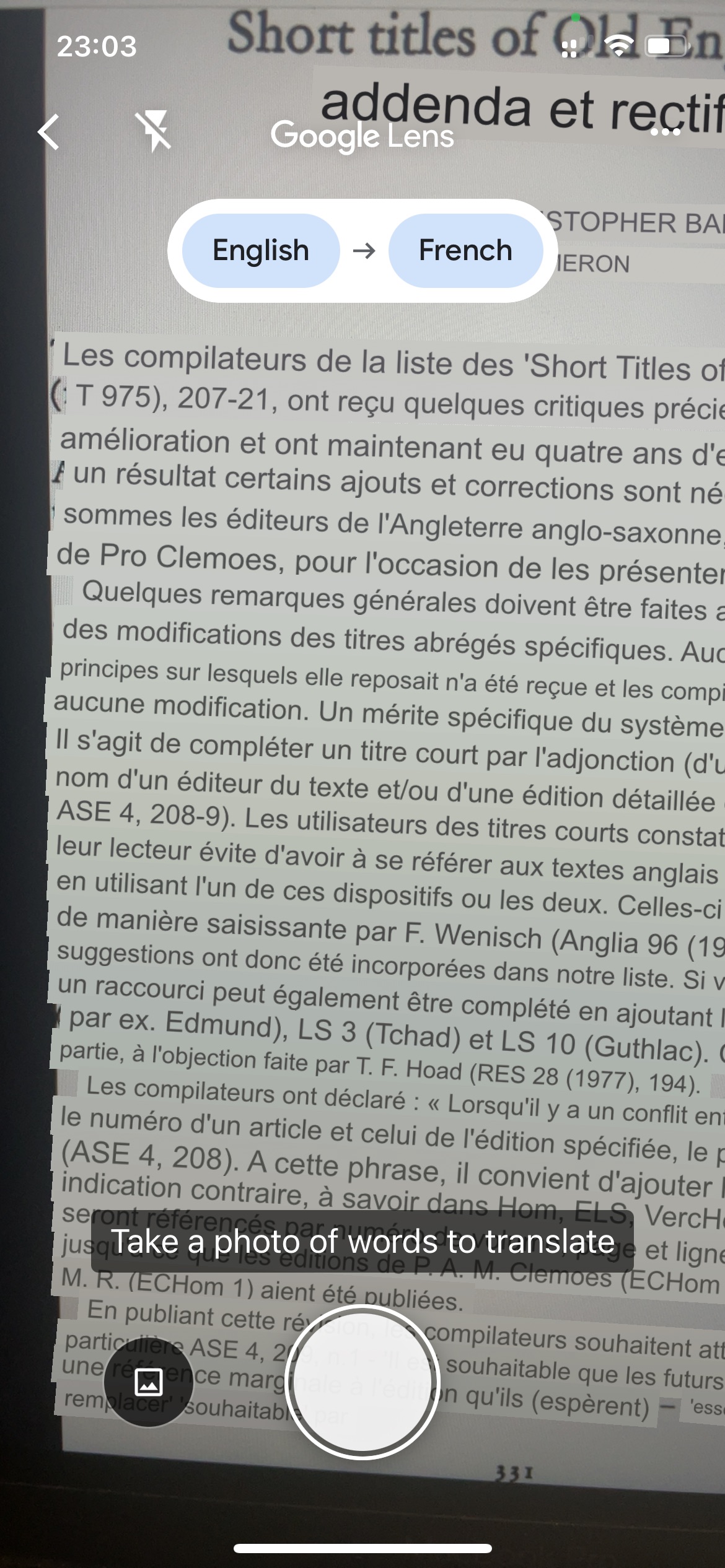 To have a conversation without interruptions or delays, you can use the Conversation Mode option in Google Translator. Seventy languages are available here. The app contains a handy notebook. Here you can make notes and save the stable phrases that you use most often.


Camera Translator & Translation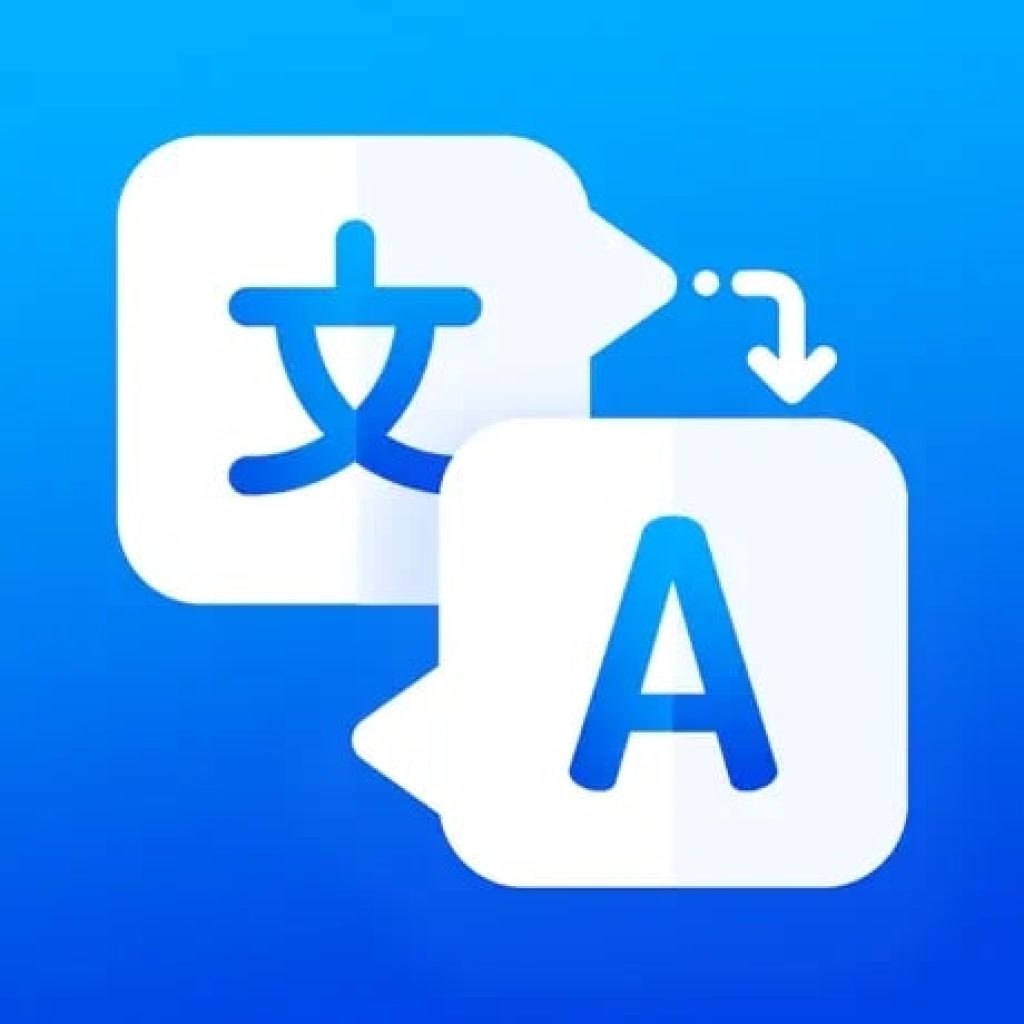 Are you learning a foreign language and want to make your life easier? Does your main activity is communication with foreigners? Ever wanted to read the original Harry Potter? This app for iPhone is up to any task.
It includes a host of useful options and tools that will easily replace a real translator. Forget about boring and tedious evenings alone with a dictionary. You can learn a foreign language in a fun and effective way.
This app is suitable for keeping official documentation, reading printed materials, and creating short messages to friends. Get a finished translation in sync with your input. You can translate entire pages of text or individual words.
Take a picture of the page or paragraph so you don't waste time typing. You can attach a finished image or a screenshot. Camera Translator & Translation supports voice input, which is essential for having an online conversation.
In the "Favorites" section you can save irregular verbs, stable phrases, and sayings. Write down your questions and topics you don't understand so you can start your next lesson with them.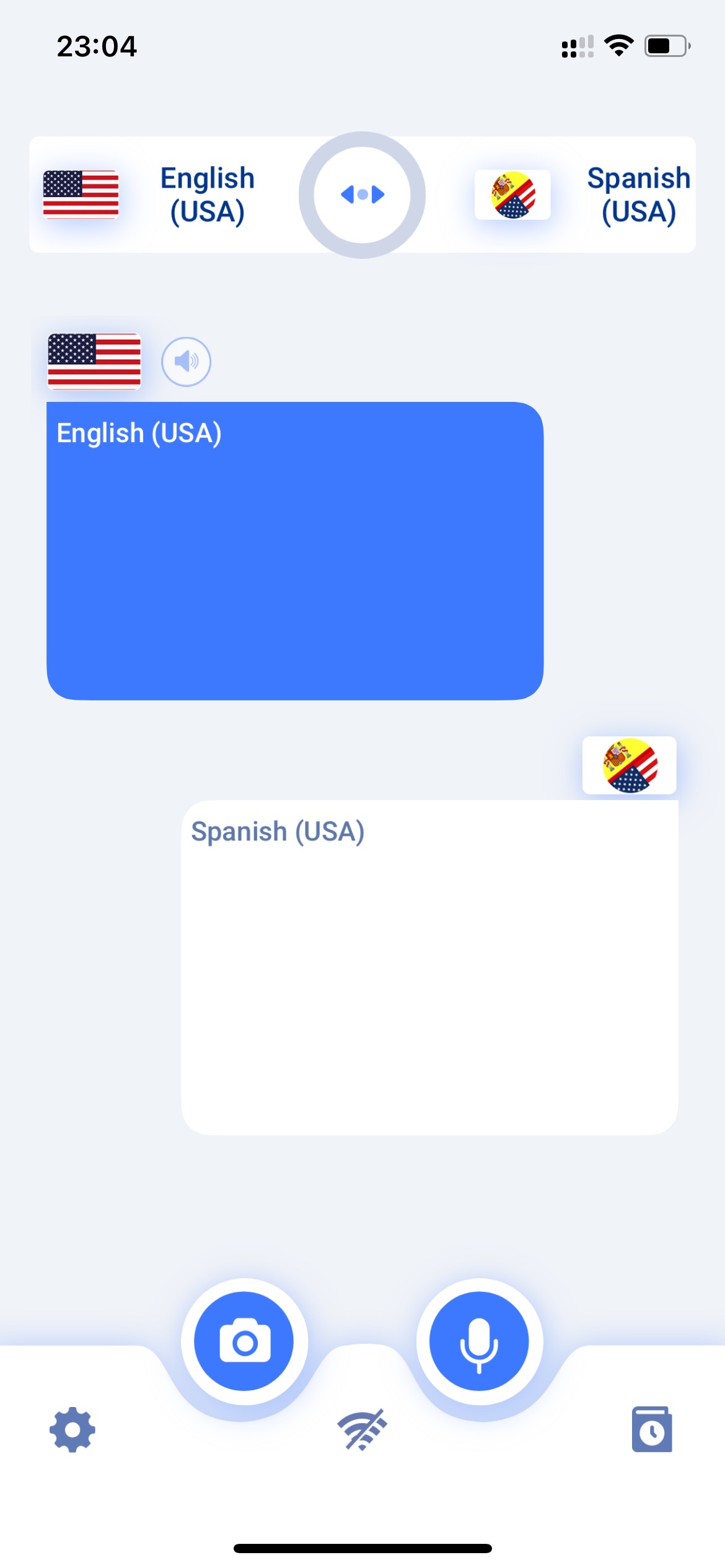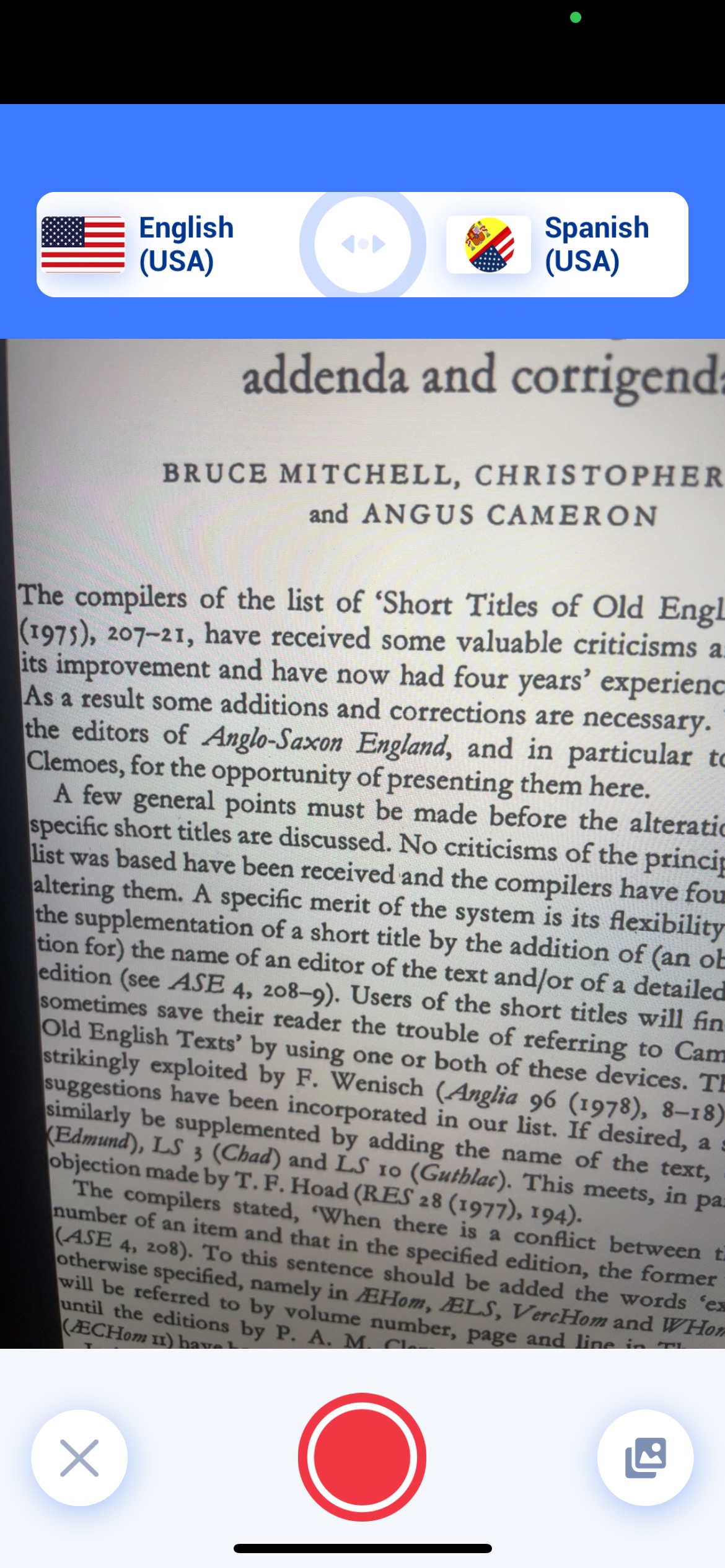 New users get access to all the features of the app for free during the week. Read books, watch movies, and communicate without borders with Camera Translator & Translation.

Photo Translator – CamTranslate
Use your phone camera to its full potential with the CamTranslator app. You can get instant and high-quality translations in 100 different languages.
This app will be a lifesaver for travelers as well as students and teachers. To translate text on a picture or a screenshot, just upload it in the app.
The app will automatically recognize the text and offer you the best translation option. The most popular languages from all over the world are available for free: learn Chinese, English, and Hindi without borders.
In a foreign country, you will not be left without language support. Learn about transport schedules, visit excursions, and places of interest. Find the best restaurant thanks to advertising posters. Now any image will be a source of information and will not be intimidated by incomprehensible symbols.
Besides translating text on images, CamTranslator supports working with PDF-format files. Scan the desired text and use the ready translation for your purposes. Forget about retyping text: your phone camera will do all the work for you.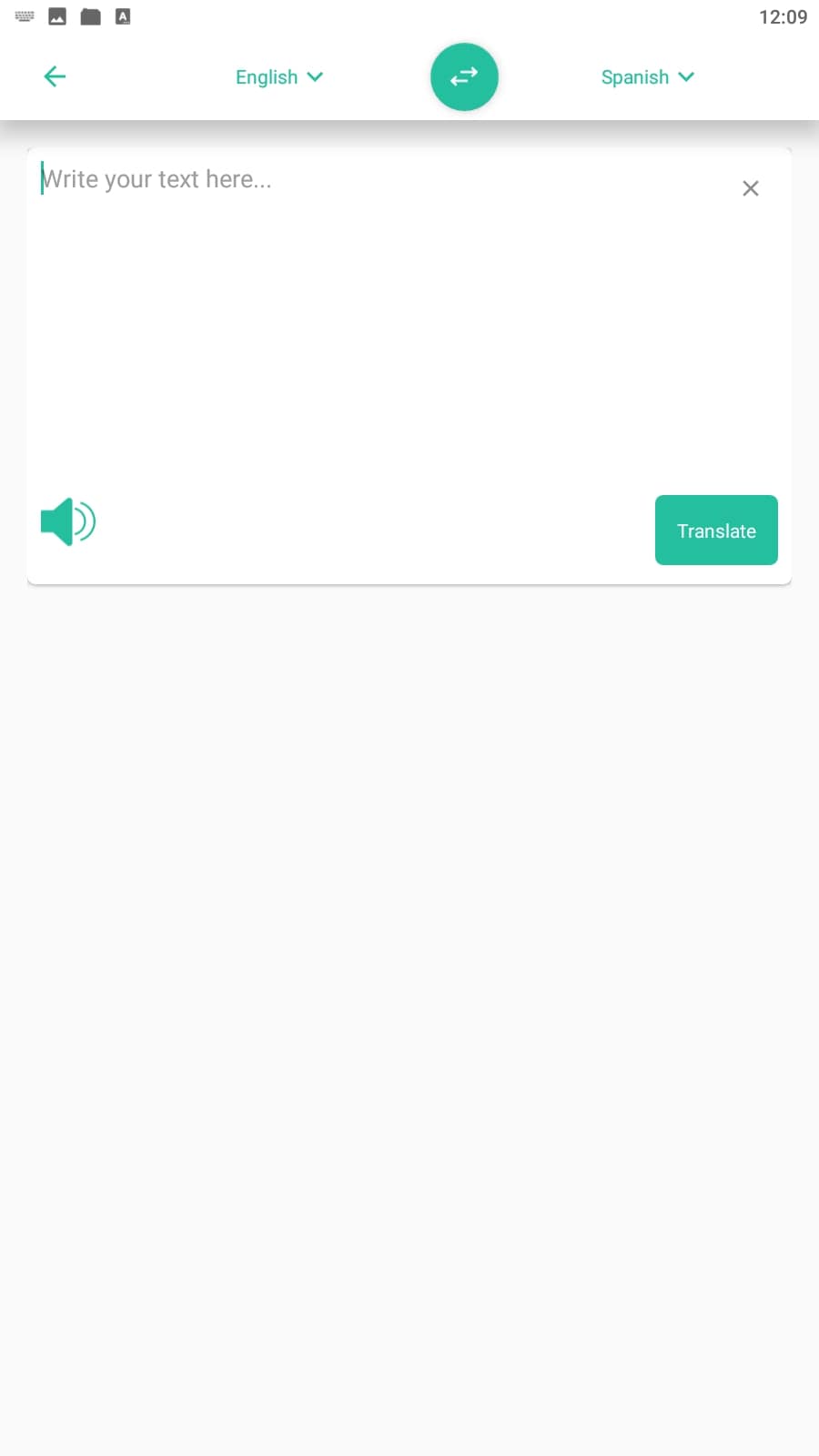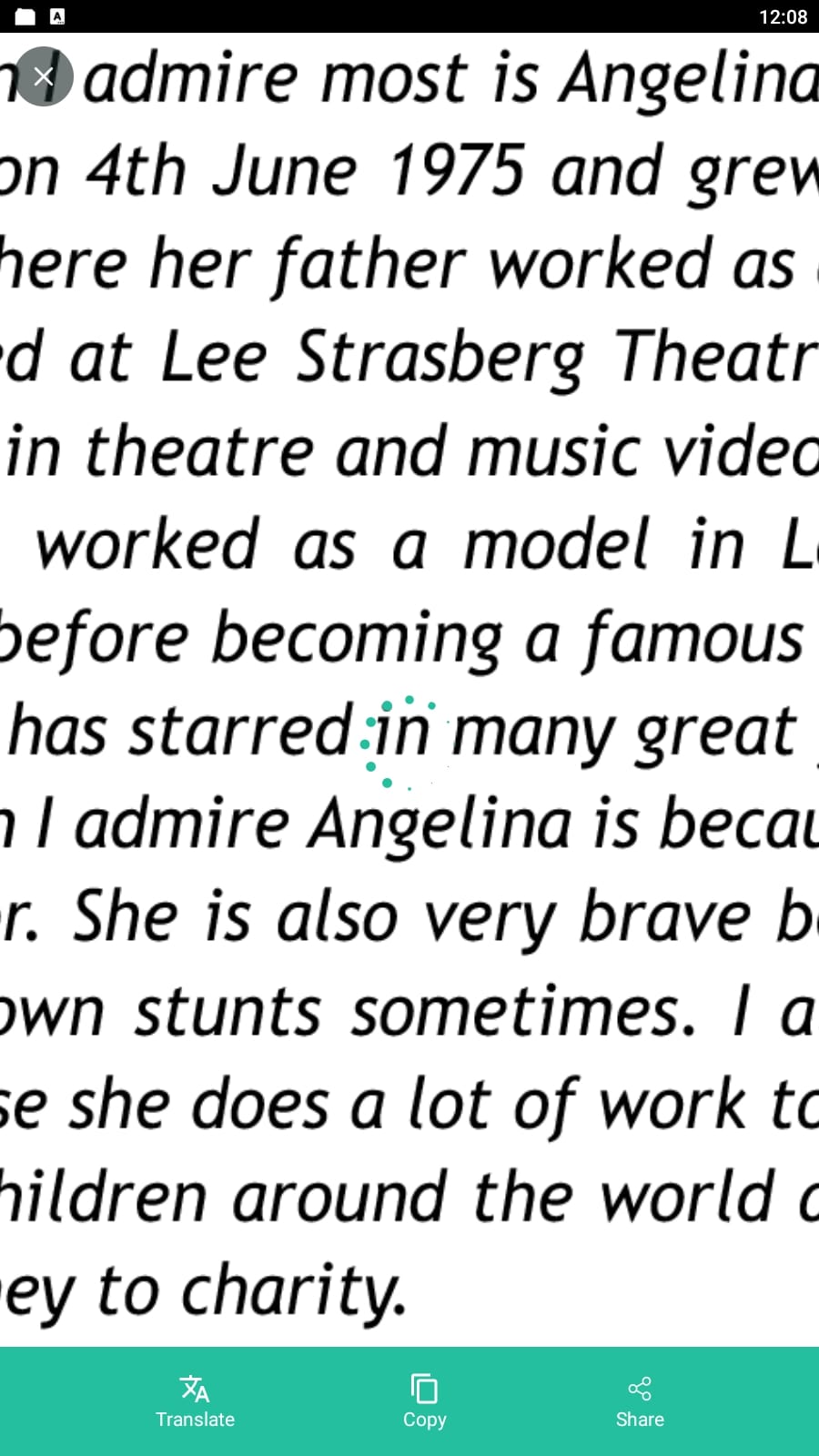 With this mobile translator, you can have continuous dialogue in a language with which you are completely unfamiliar. The AL function allows you to translate speech synchronously and as accurately as possible. Learn a new language in all directions and travel comfortably with CamTranslator.

Camera Translator: Translate +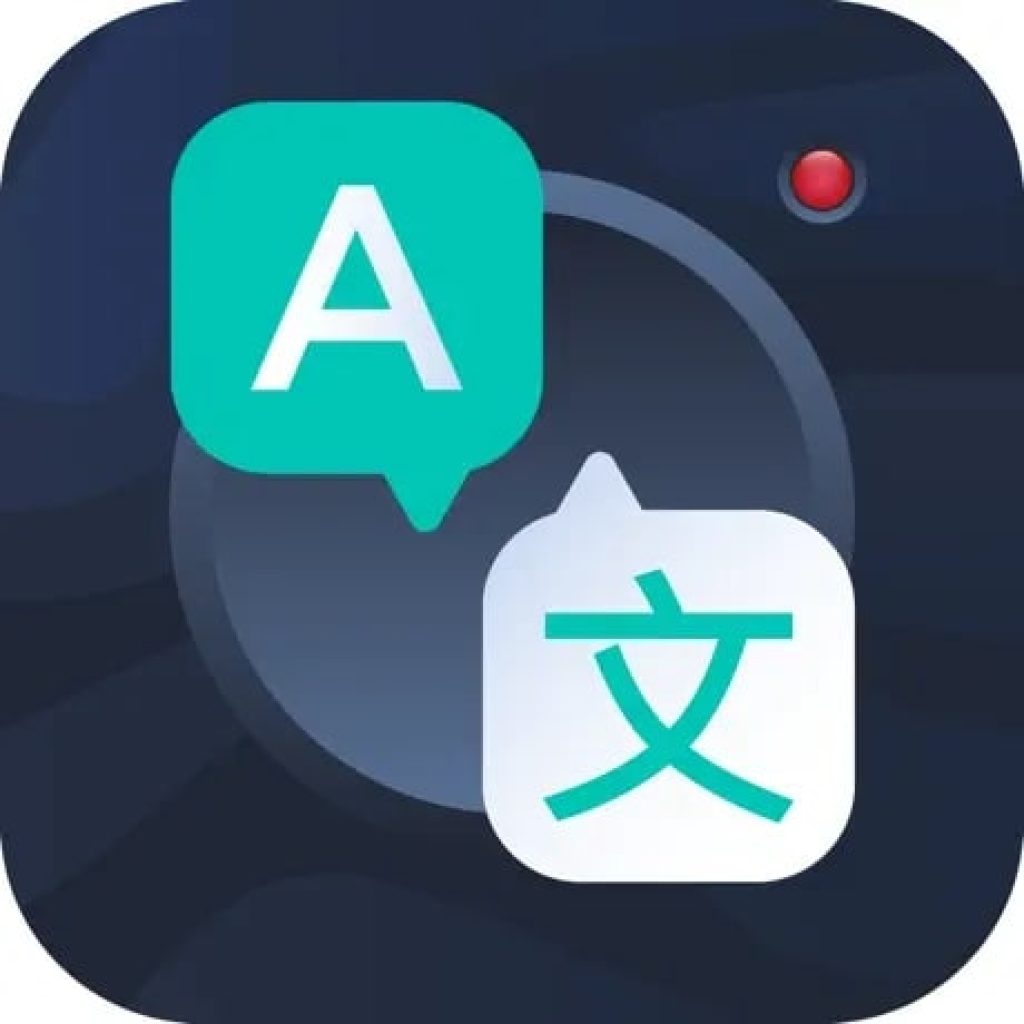 If you find yourself in a new country without an interpreter, don't despair. Download this app to your iPhone and learn the mysteries of a foreign language with pleasure.
The functionality of this modern app left dictionaries and phrasebooks far behind.
Need to decipher an image with an incomprehensible inscription? Have trouble finding your way around a board with a flight schedule? Need help but don't know how to tell?
Your personal electronic assistant in your pocket will translate the text into a picture, photo, and screenshot. Besides, you will be able to translate text and voice recording quickly and efficiently.
To start working on the program, just point the phone camera at the object of interest and get the desired result with a single touch. There are no volume limitations here: Camera Translator: Translate + can handle any scale of work.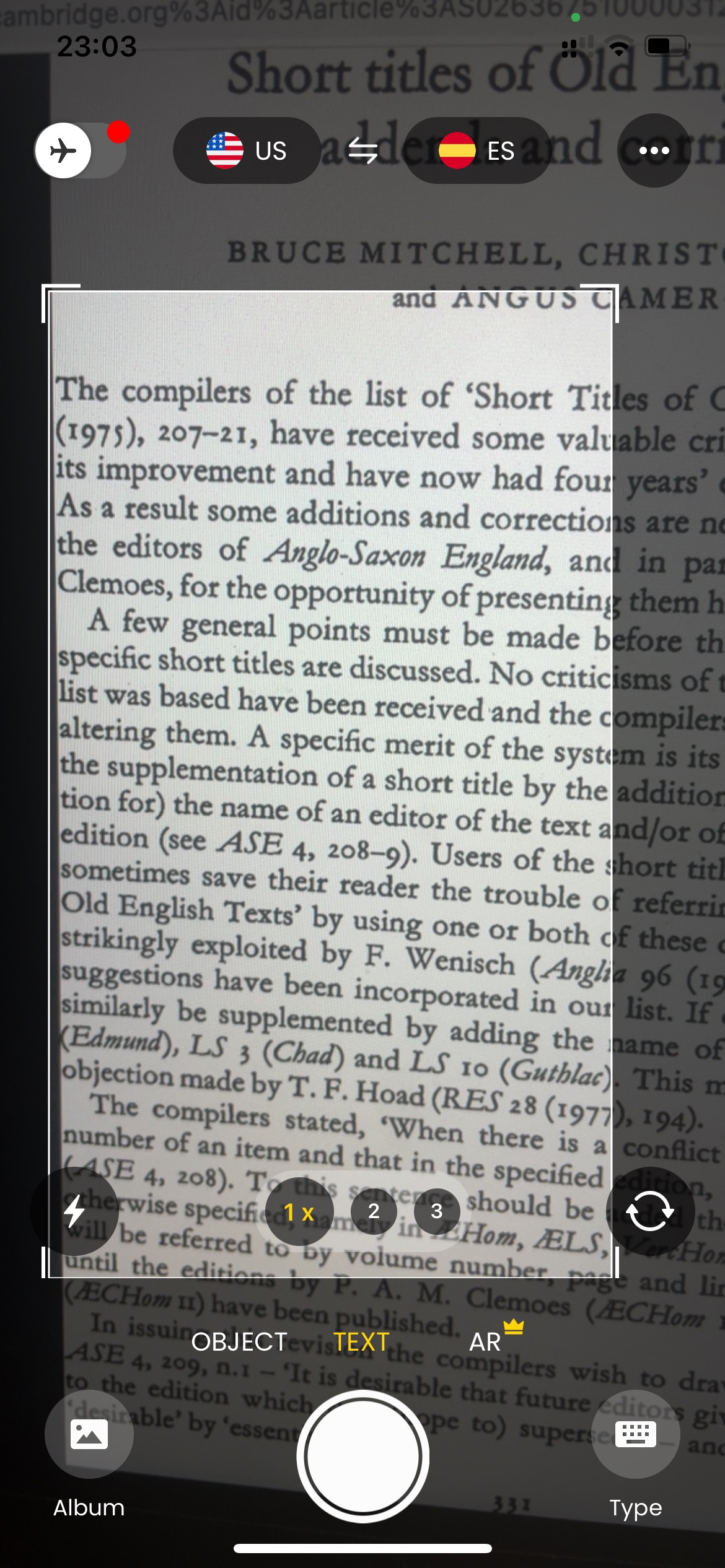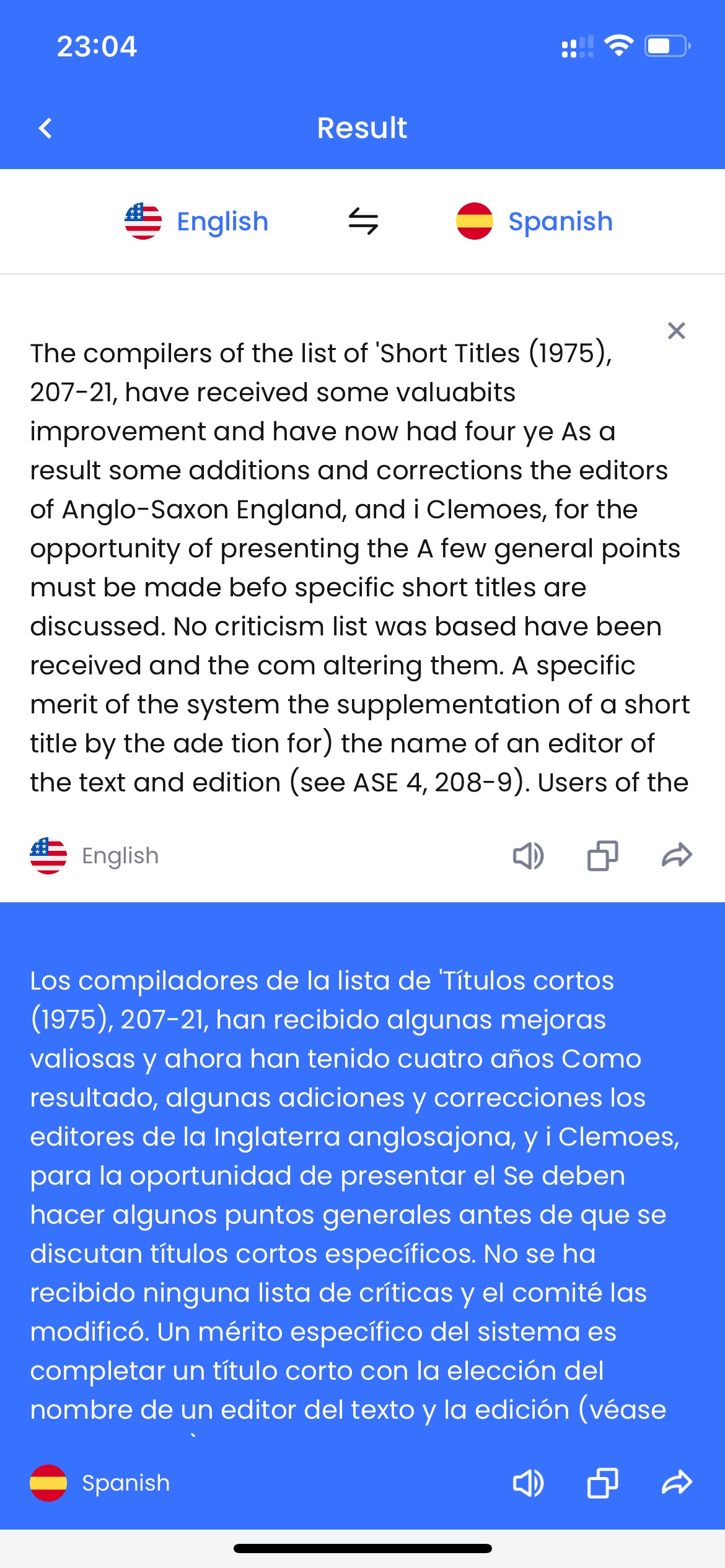 Documents and images can be in different languages. More than 100 languages are offered on the platform. After translation, you can use the built-in text editor. This will help you get a better and more verified text. Choose the plan that works best for you and enjoy perfect translation quality.

Scan & Translate: Photo camera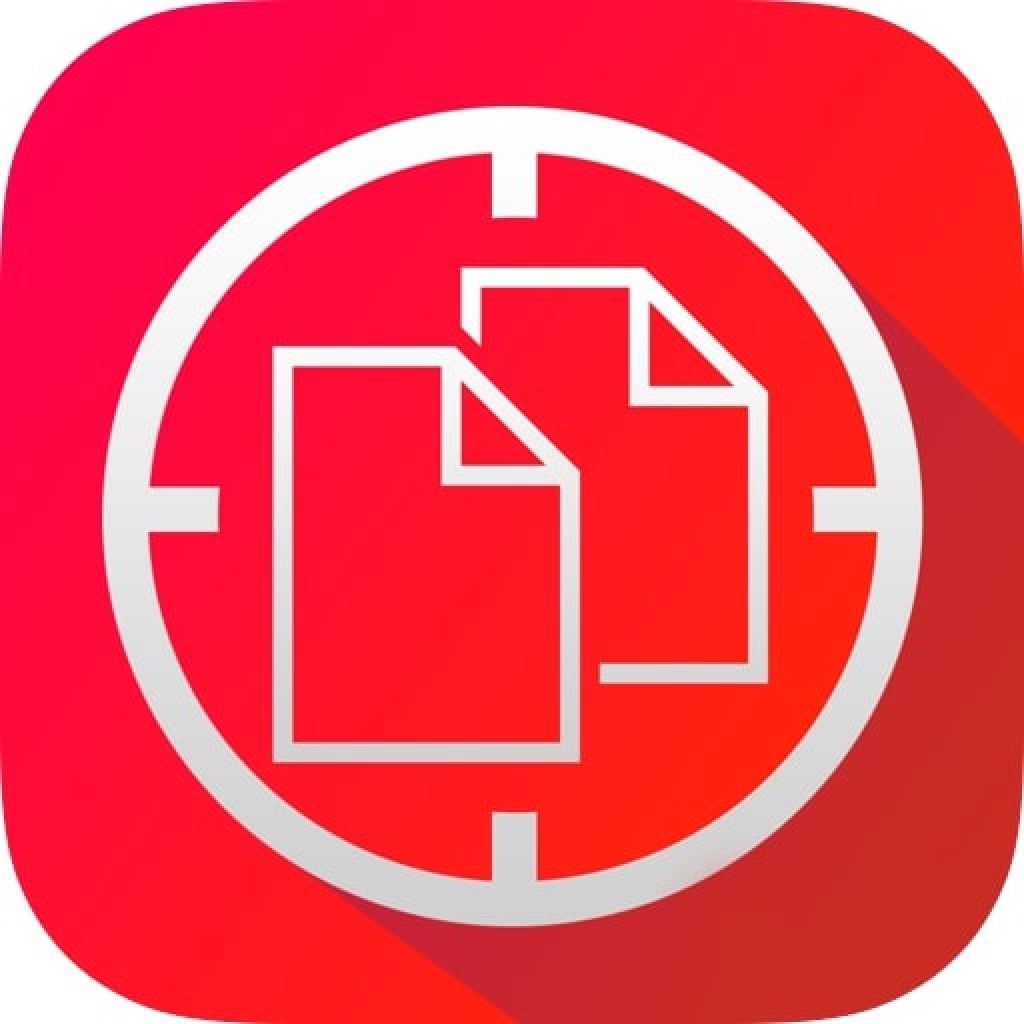 A convenient and simple app that allows you to translate scanned documents, texts, and images into a foreign language. This feature is convenient for anyone who needs to get a translation in the shortest possible time.
Use the camera to scan transport schedules, sightseeing routes, and the way to the hotel. Students will love the app because it is fast and free.
The main feature is an on-screen scanner that functions in real-time. Just point your phone camera at the object of interest and check out the resulting translation. The high quality of the program is guaranteed.
The second option is a translation of text captions from photos, images, and screenshots. You do not need to know a foreign language to understand jokes and memes. Sing your favorite song and you'll understand its meaning.
To make learning a new language easier, use the voiceover feature. You will be able to practice the pronunciation of new words without thick dictionaries and self-learning books.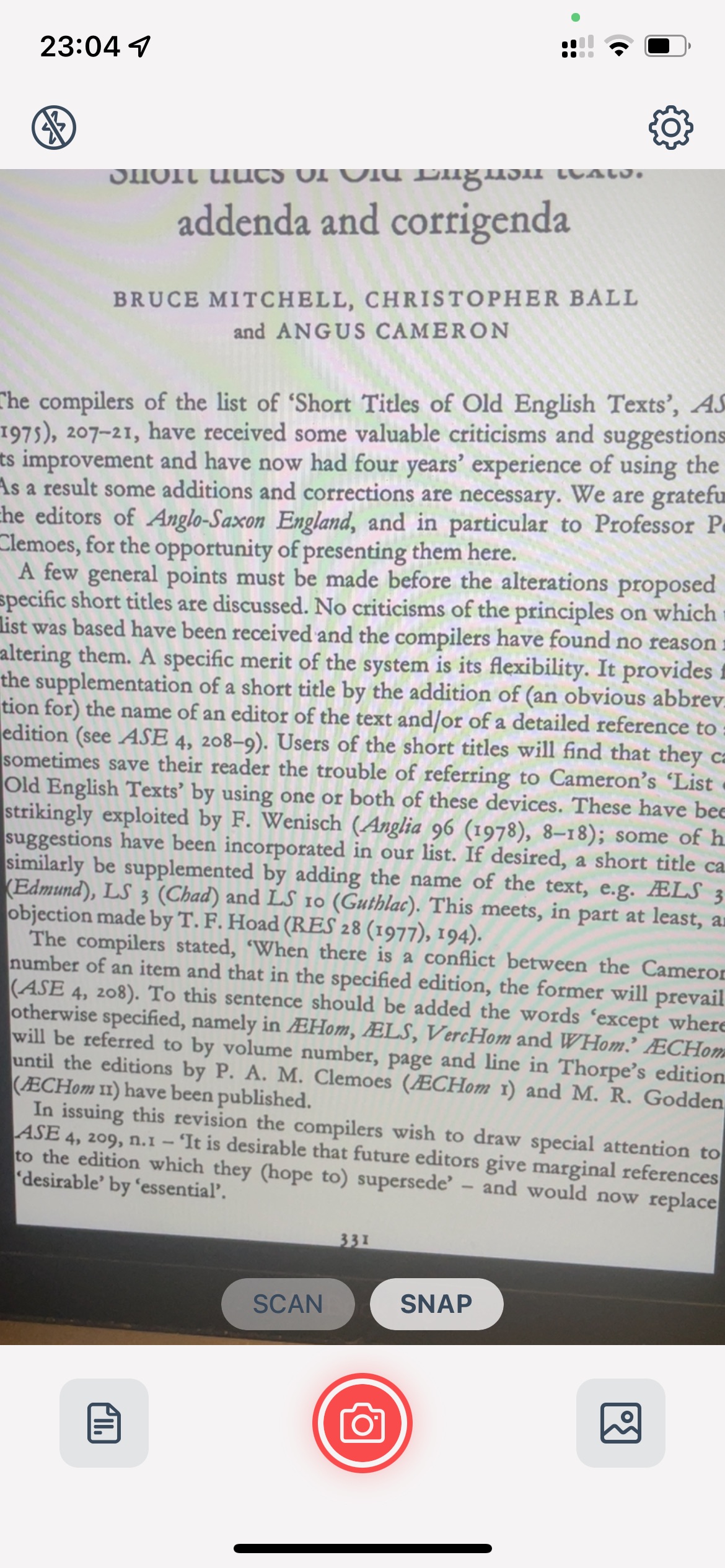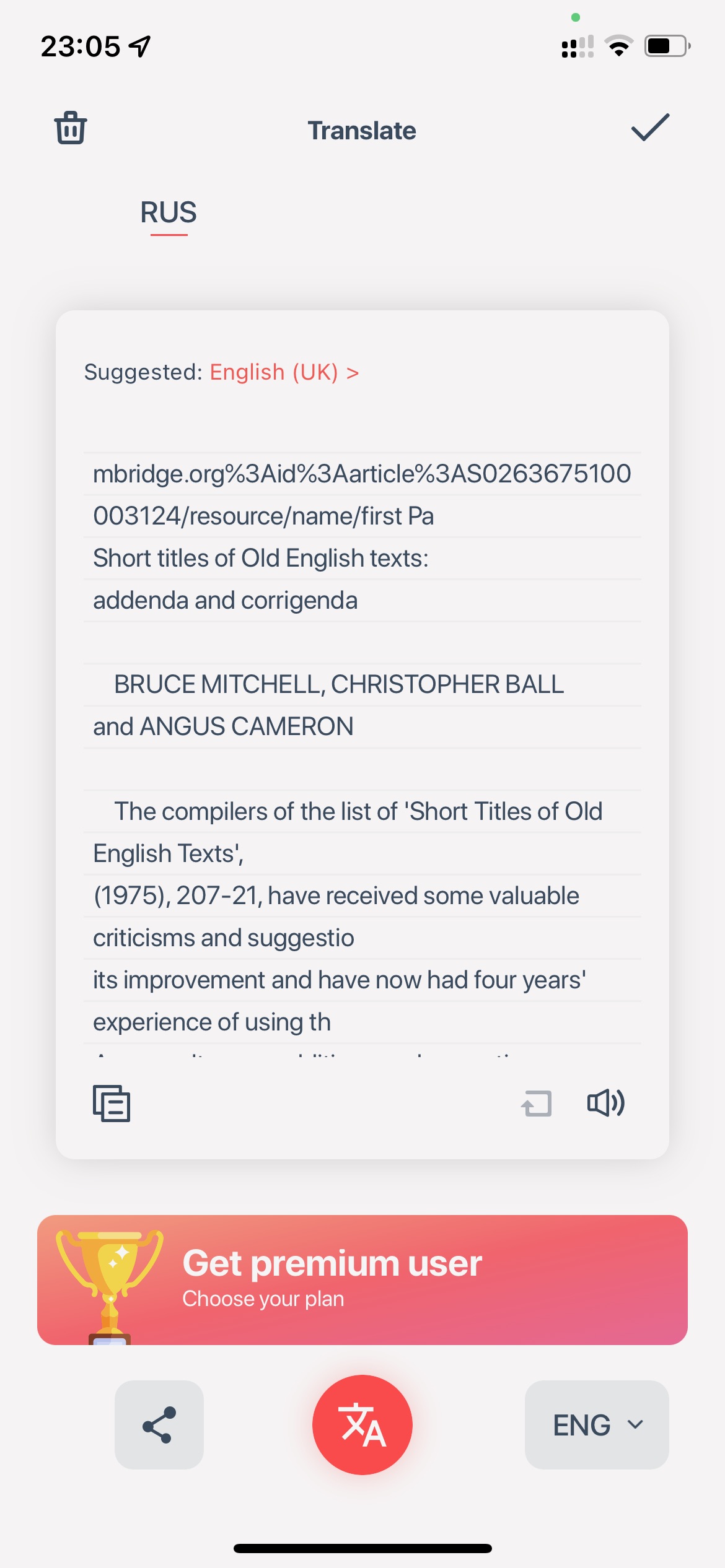 Today there are about 100 different languages available to users. Here you will find popular (Chinese, English, German, Russian) and less popular (Albanian, Hungarian, Maltese) languages. Free app for translation of scanned texts and images with a clear interface and user-friendly menu.


You may also like: 11 Best Text Recognition Apps (Android & iOS)
Photo Translator – Translate by EVOLLY.APP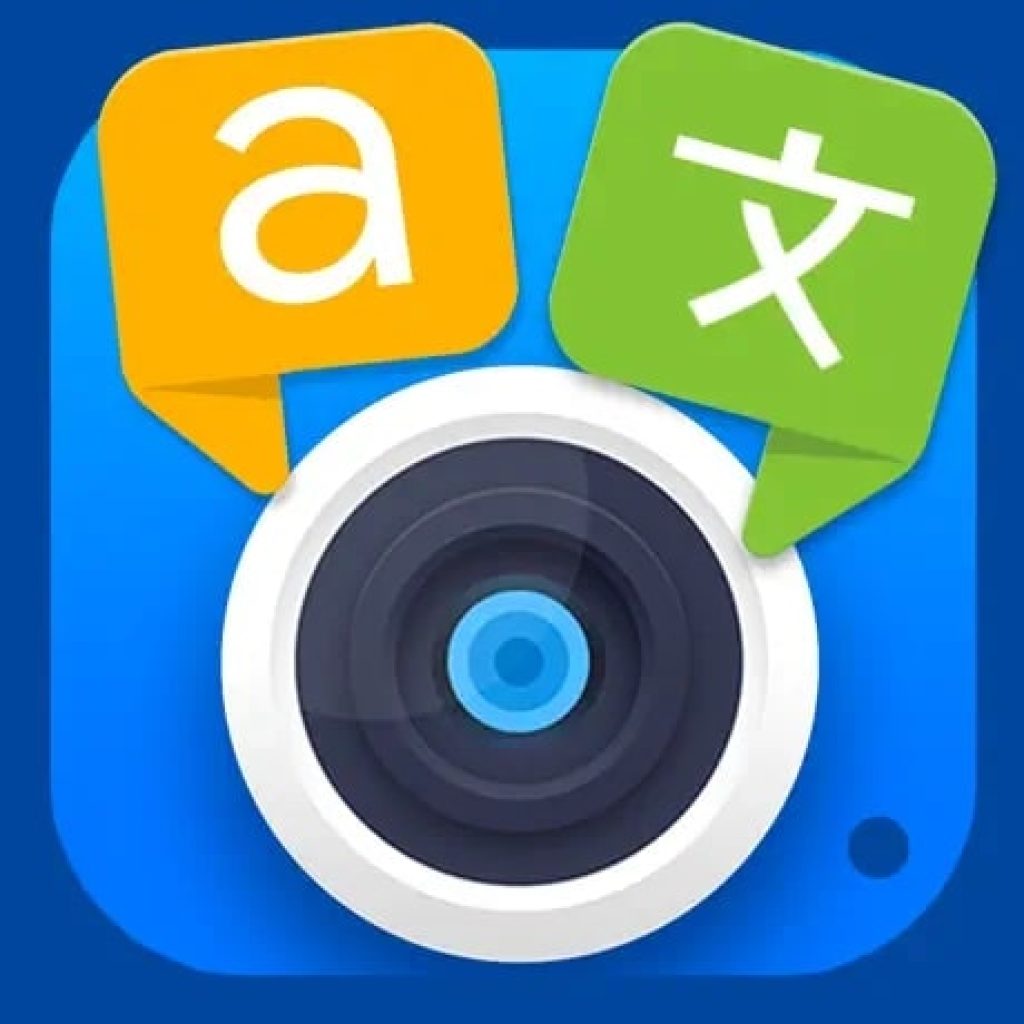 The unique ability to translate foreign texts right on your phone. This free translator engages the phone's main camera so you can get a translation instantly.
This app does not require knowledge of foreign languages. Simple settings and free use make the app popular with users of all ages.
It will help you read your favorite book in the original language, do your homework at school and have a good time in the company of foreign friends.
To translate a text as a document or a picture, just choose the necessary parameters in the settings and point to the camera. You will get a professional translation in seconds. This app works with various languages totaling about 100.
The main option is to translate text from uploaded images and photos. Just take a new photo or attach an image from the gallery.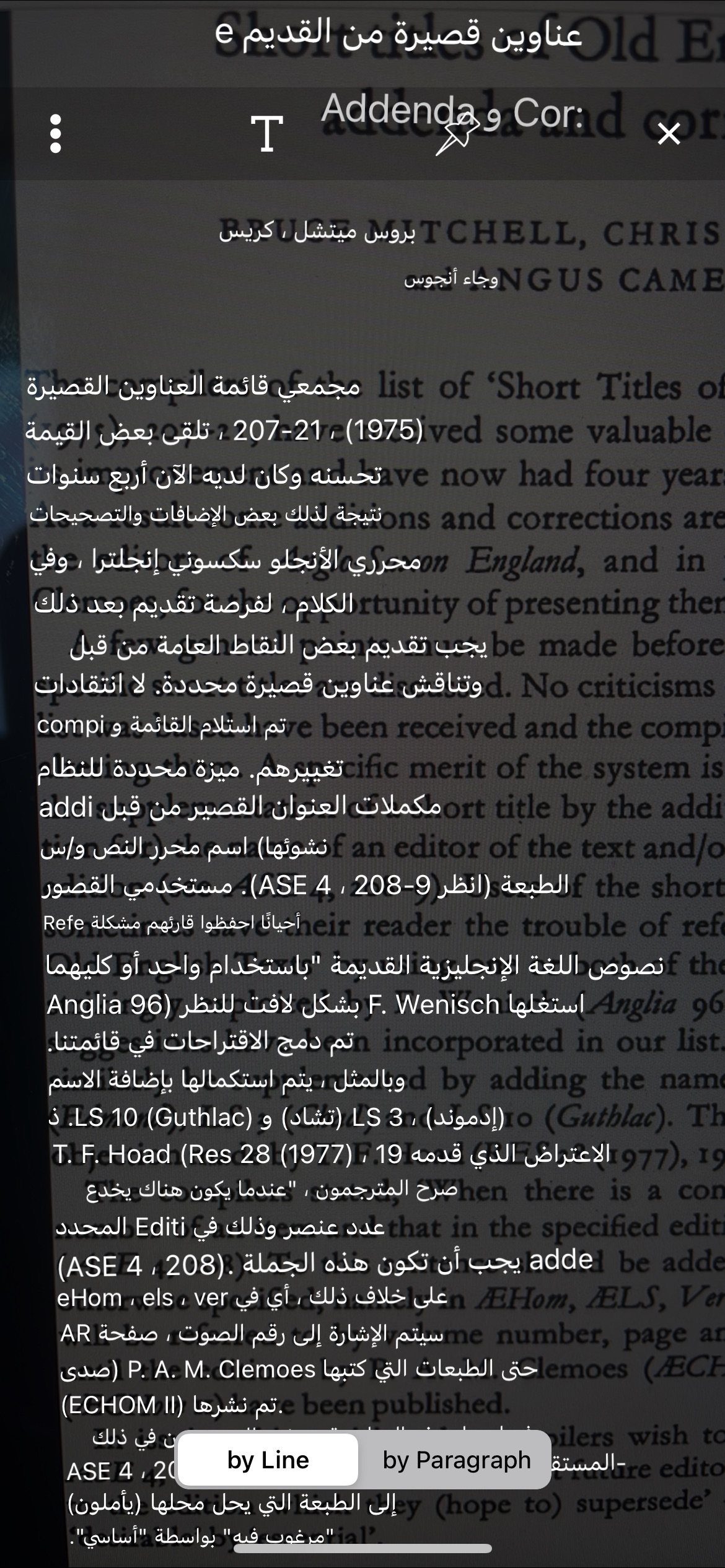 Travel boldly between Albanian and Georgian, German and Macedonian, Italian, and Nepali. You can orient yourself in your new country by translating the signage at the airport and reading the advertisements for festivals and concerts. Expand your limits with this free app.


Photo Translator: Translate+ by Tiemei Yan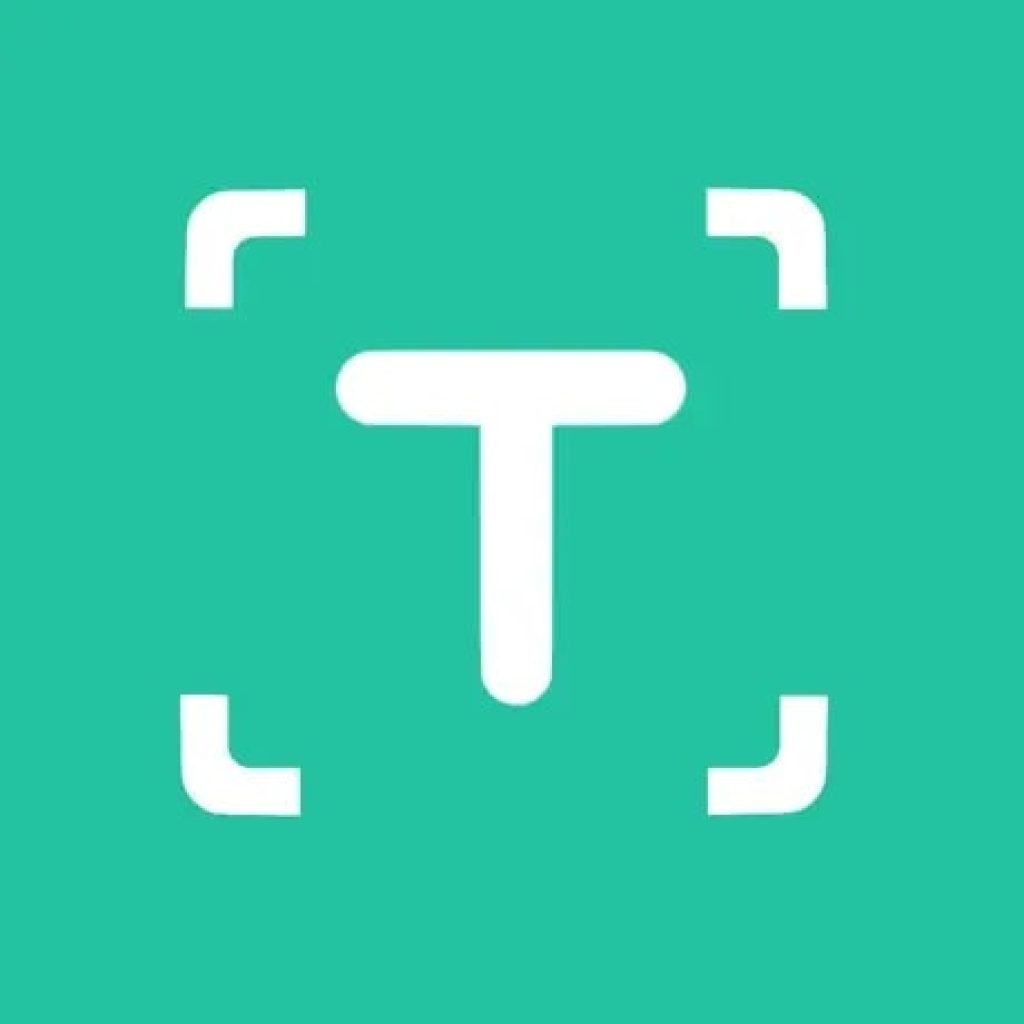 Have fun learning a foreign language. This app will help you do it. The unique text recognition and translation system allows you to enjoy learning a foreign language without having to memorize it.
You can translate the desired text any way you want. The app supports scanning images and text documents, working with ready-made pictures and photos.
It includes more than 100 languages and is a versatile tool for communication and understanding.
The electronic translator will help you find your way in a new country. You can get to know the people of the country better by understanding their speech and visiting interesting places. You have books, newspapers, and advertising banners at your disposal.
Use your phone camera to seamlessly switch between different languages. Scan the text or image of interest and wait a few seconds.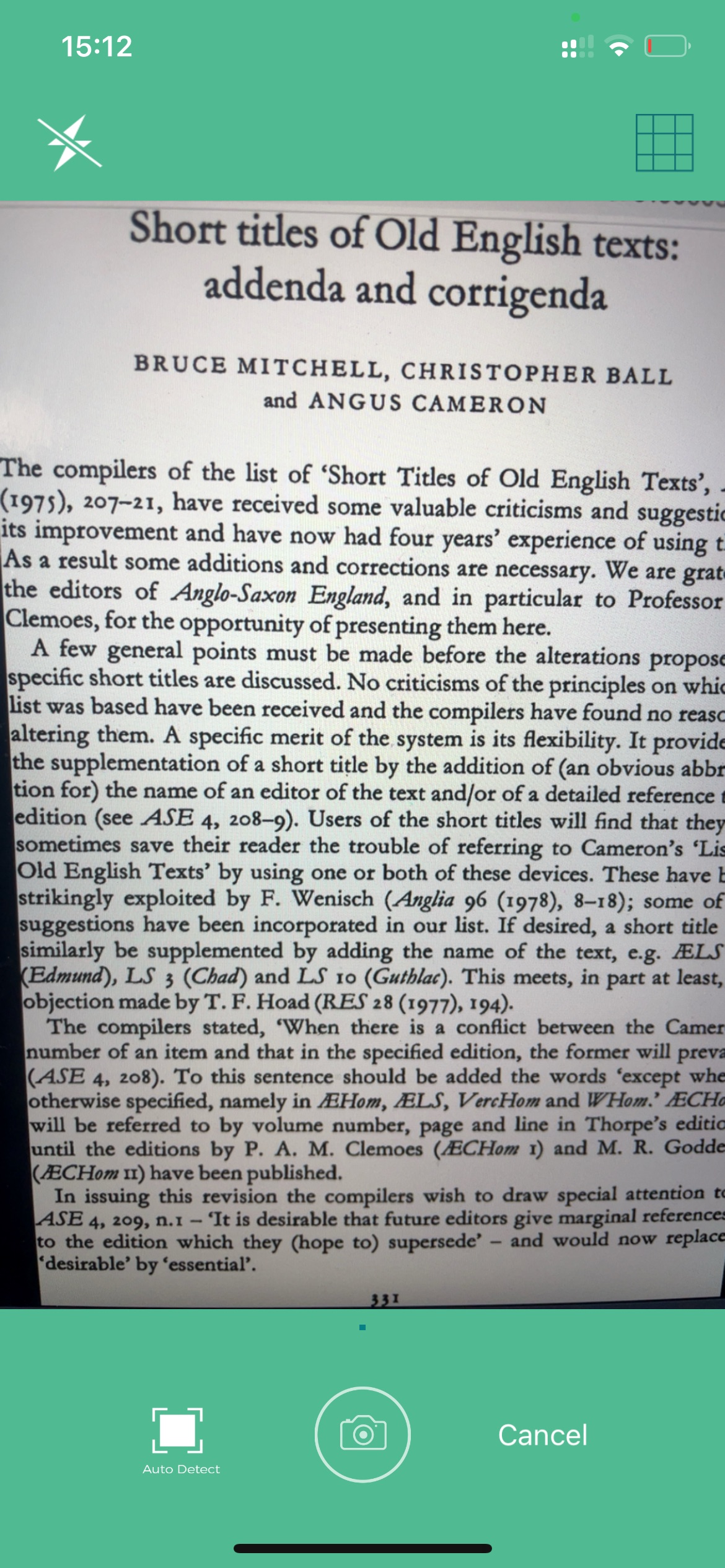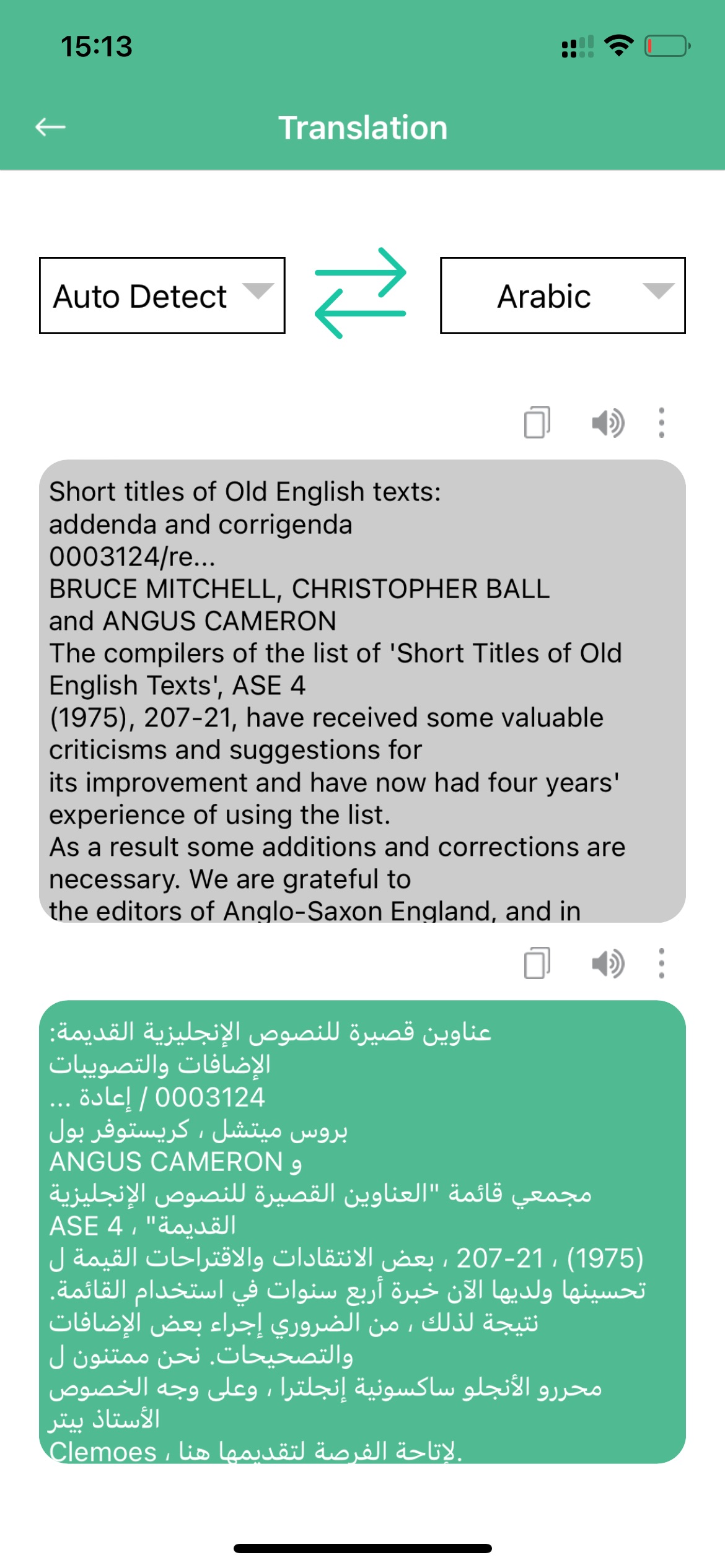 The app even allows you to distinguish handwritten text. This feature makes this translator indispensable in a student environment. To speed up the translation process, just copy text from any source and learn its meaning in your native language.

Camera Translator All Translator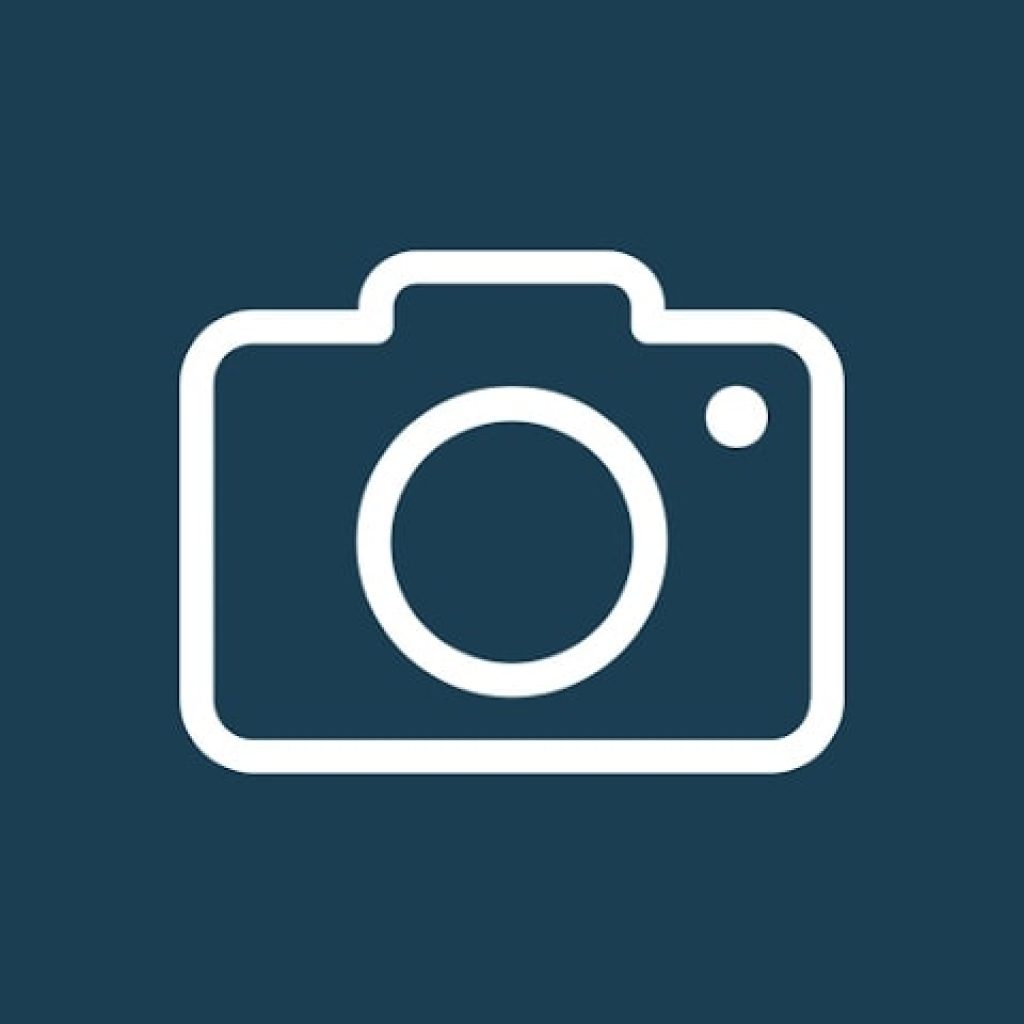 A huge selection of languages is already on your phone. With All Language Translator, you become a true polyglot for whom nothing is impossible.
150 different languages from all over the world. 3 text translation options without waiting or paying subscriptions. It has everything you need for students, teachers, travelers, and extraordinary personalities.
To use the camera, you need to take a clear picture of any object with a text caption. It can be a restaurant sign, a menu at a cafe, or a tour program. Take a photo right now or upload it from the gallery.
The app will automatically identify the text in the photo and make the original translation. Having trouble with the instructions for your new refrigerator? Want to find an assistant for reading books in a foreign language? You can do it all with All Language Translator.
Turn on the voiceover to listen to the correct pronunciation of new words and whole sentences. After converting a picture into text you will be able to edit it without leaving the app.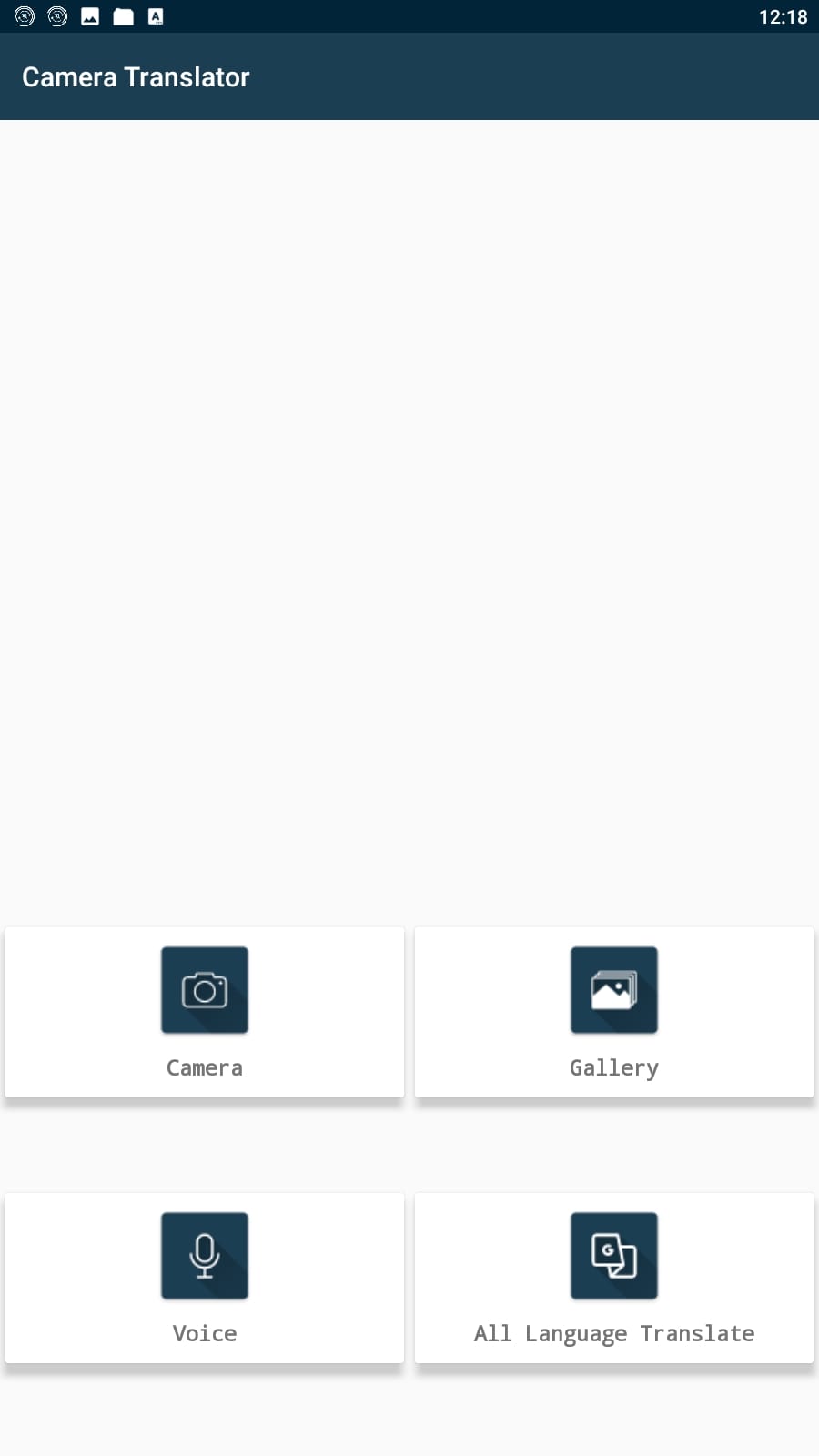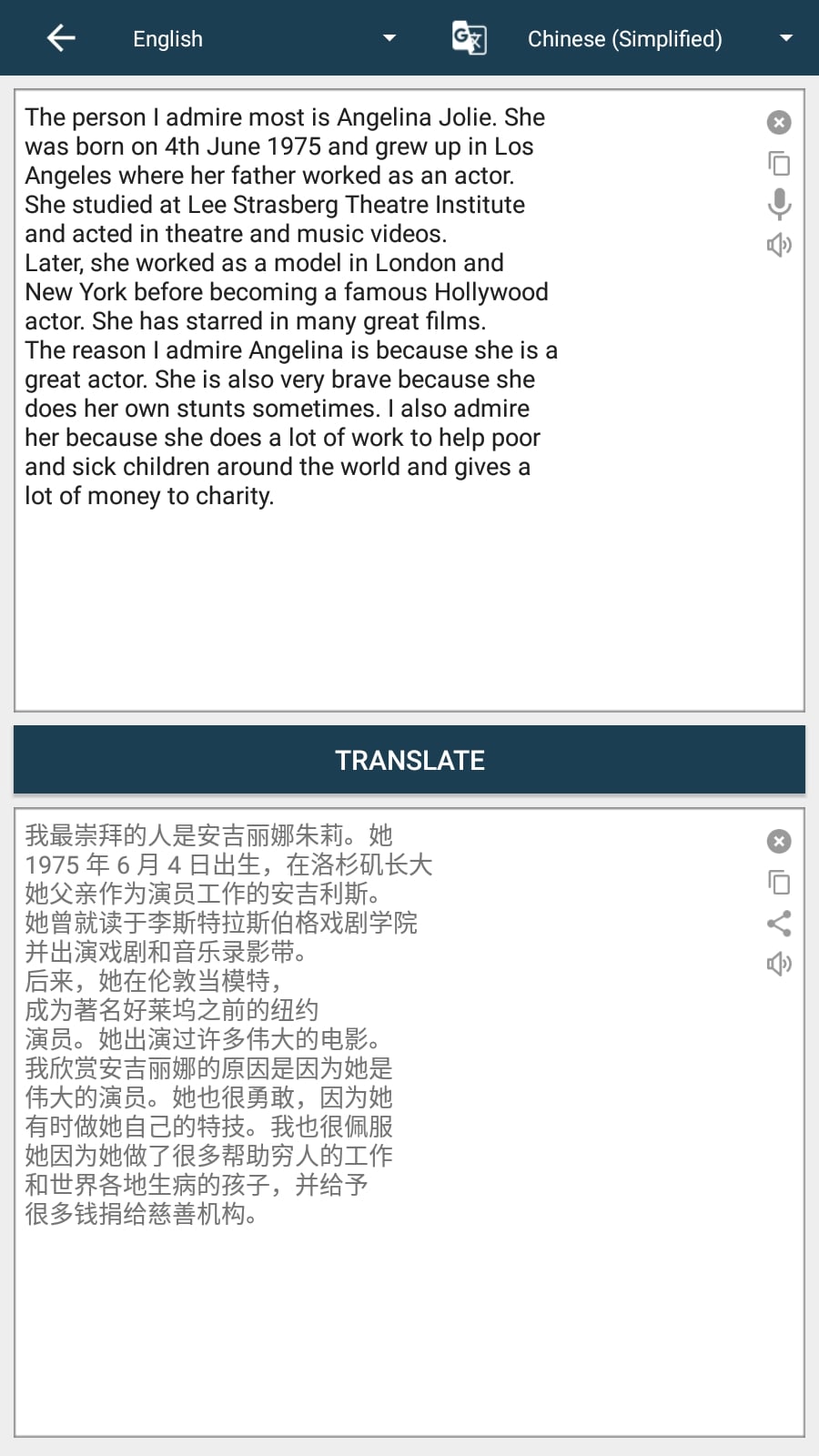 You can save the finished text, and share it via email and messengers. To translate plain text, just copy it from any source and select a language. There are no strict limitations on the number of words or time of use. Spend your time with the All Language Translator app.

Camera Translator – Translate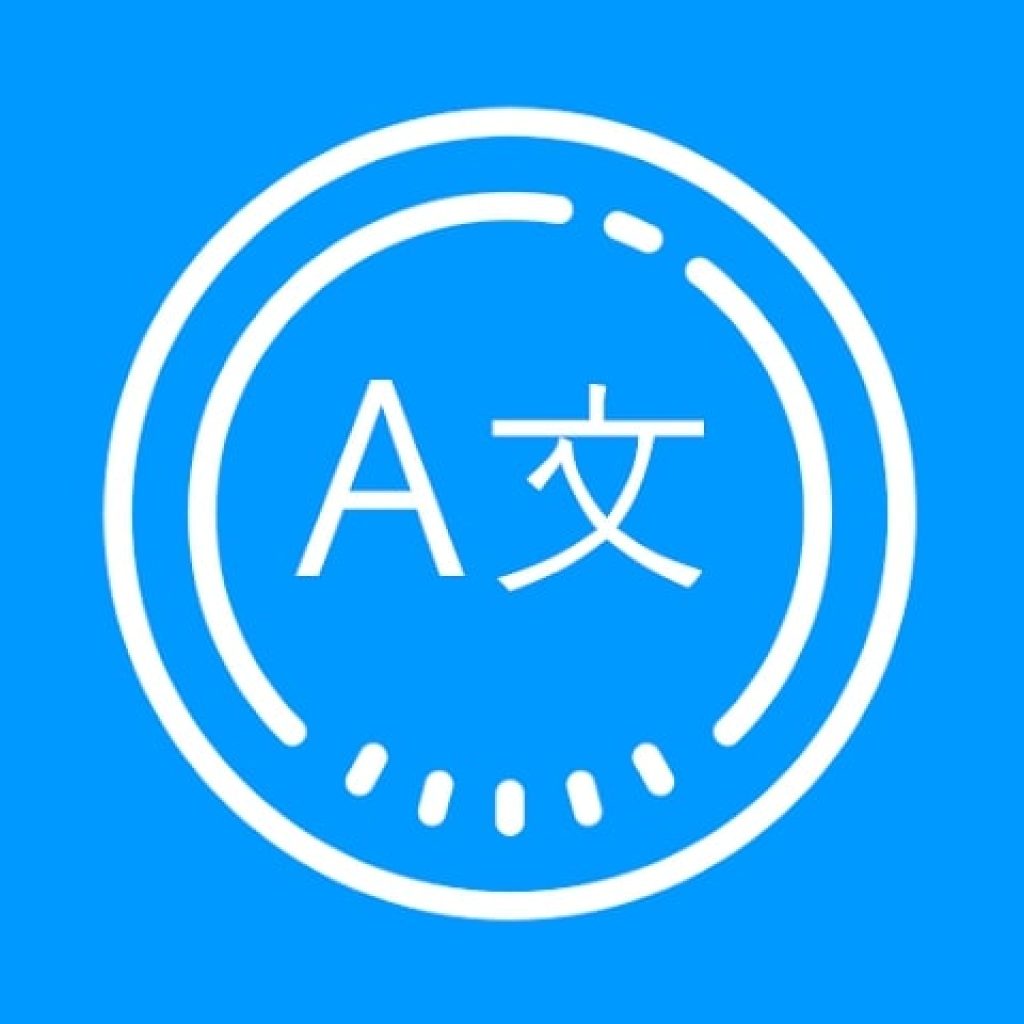 If speed and good quality of translation are important to you, Camera Translator is the app you've been looking for. It is based on modern OCR technology. Now you can easily and quickly get a worked-out text in almost any language.
The program will always be at your fingertips, you will not have to refer to a dictionary every now and then. It is suitable for any purpose: study, art, and travel.
The whole process is fully automated. You just point the phone camera to the picture or the text you want.
The app will instantly recognize the text inscription and translate it to the specified language. You can choose any of the 150 languages. All the variety of languages of the world is in one app.
For convenience, the app displays the text translation on top of the original. So it will be easier to draw a logical line and not get confused in large passages.
Scan concert programs and movie posters, and familiarize yourself with newspaper clippings and beach bar menus. You can feel much more confident in any country, even if you don't know the local language.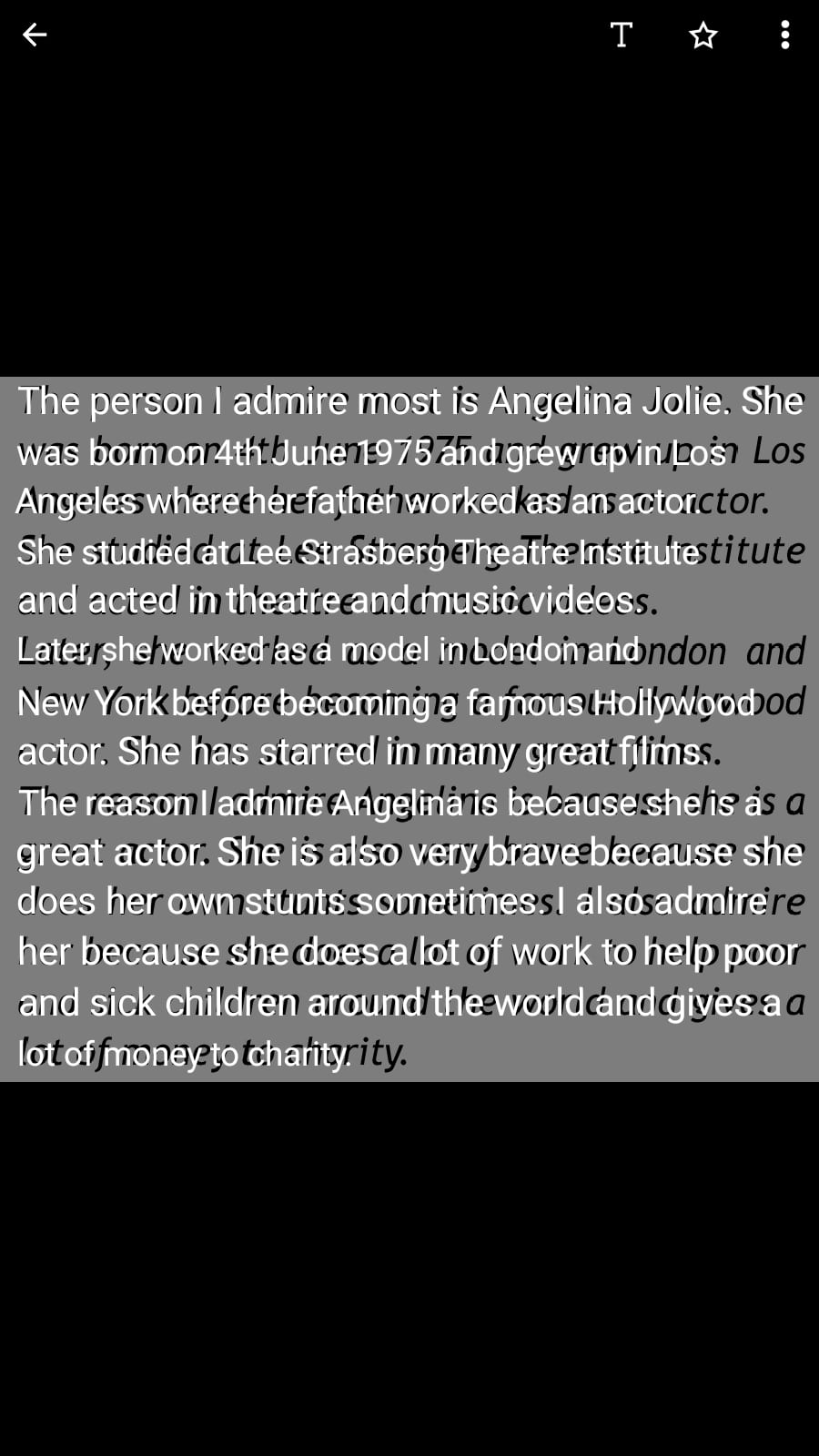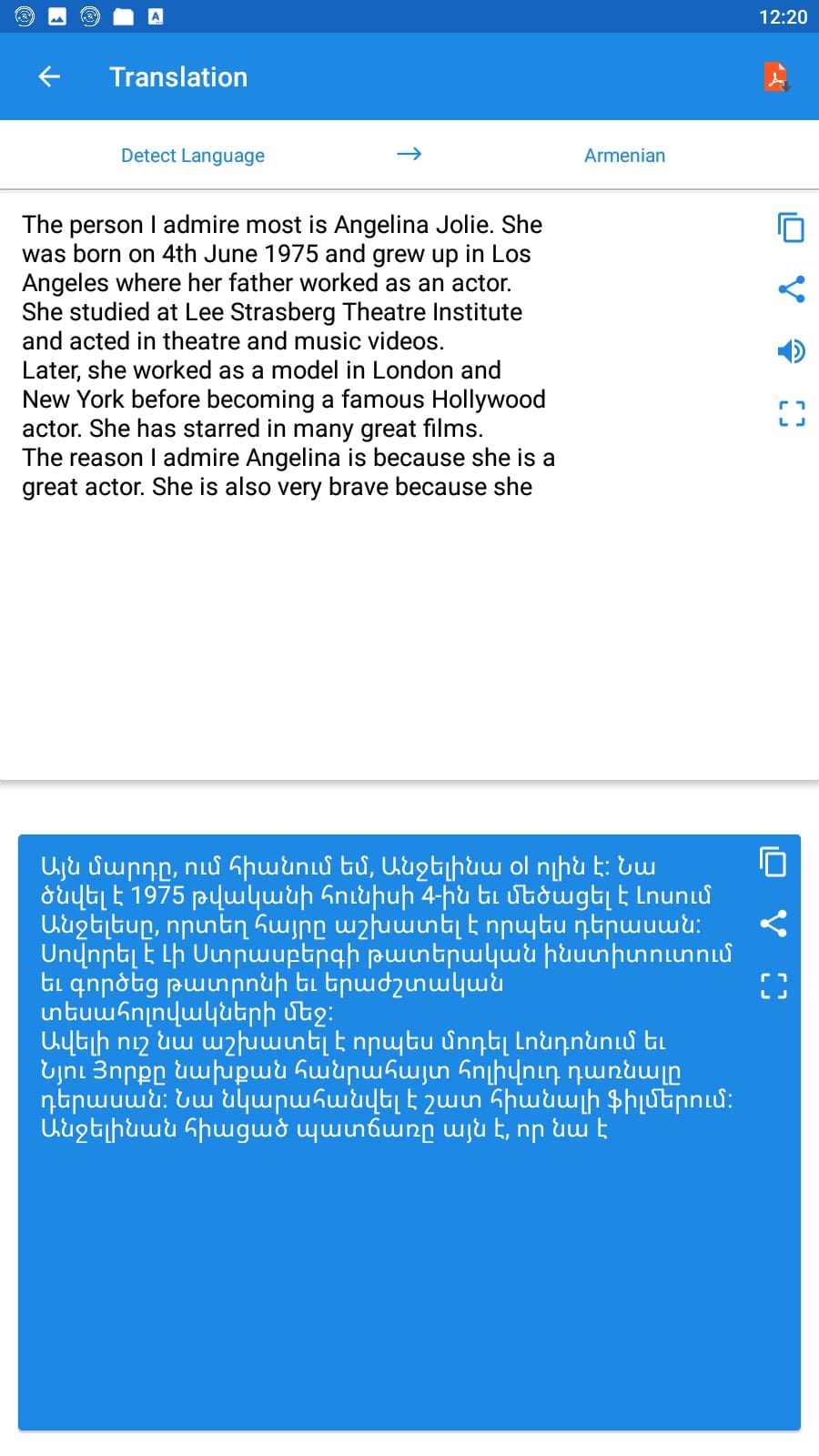 Point your camera at any object or upload a ready-made picture, select the desired translation language, and get your text ready for free.

You may also like: 7 Best Human-To-Cat Translator Apps for Android & iOS
Camera Translator: Photo, OCR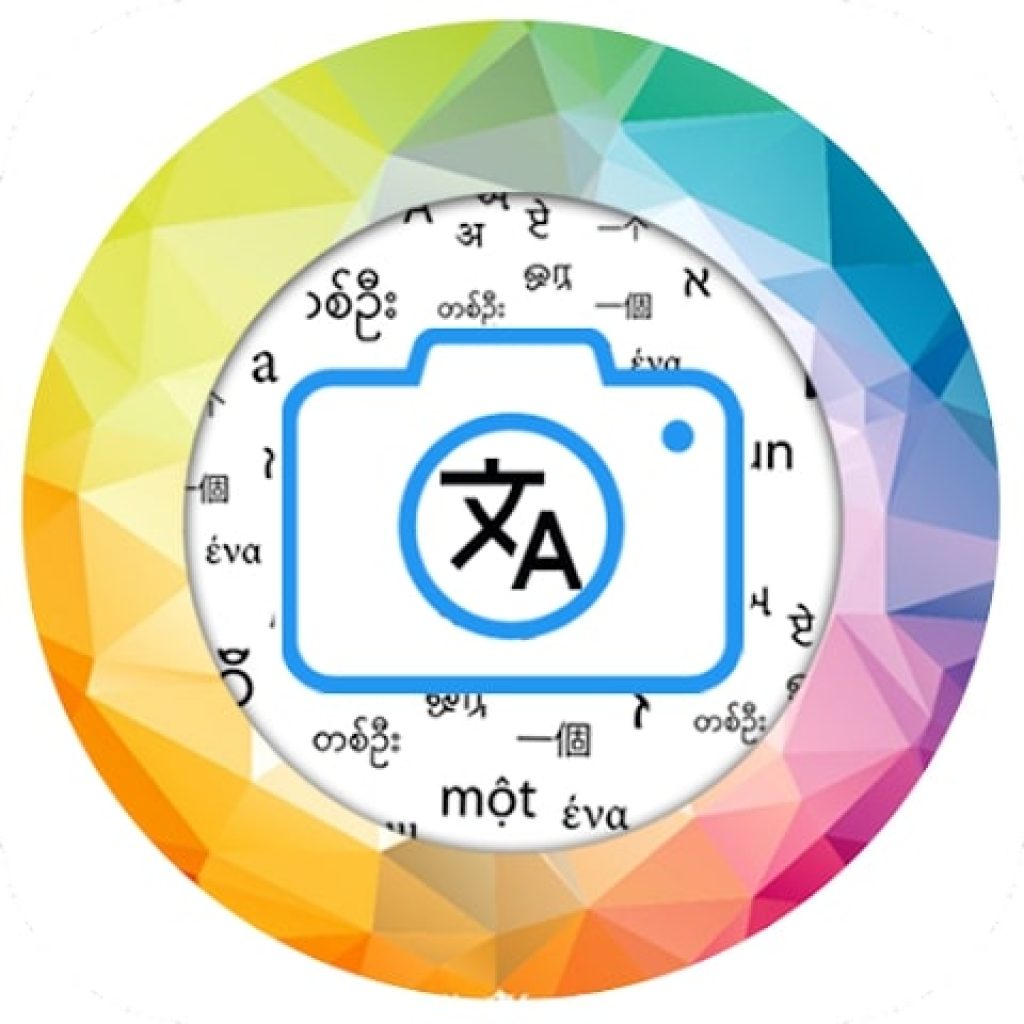 A powerful and modern foreign language app from App World Studio. By installing the app on your phone, you get the perfect tool for on-screen translation.
You can get a quick translation of any text with your phone camera. It can be a plane ticket, train schedule, or postcard.
The app copes perfectly with large volumes: PDF documents, and books. There is no need to duplicate the text and specify the original language.
Camera Translator in a matter of seconds will find the text and translate it into the desired language. Image Translator identifies even a difficult language. Huge savings in time and effort, free access to basic functions. Learning foreign languages will bring you not only benefits but also pleasure.
Voice input will be the ideal solution if you are driving or can not pick up the phone for other reasons. You can pronounce words and phrases in 50 languages and receive a high-quality translation in return.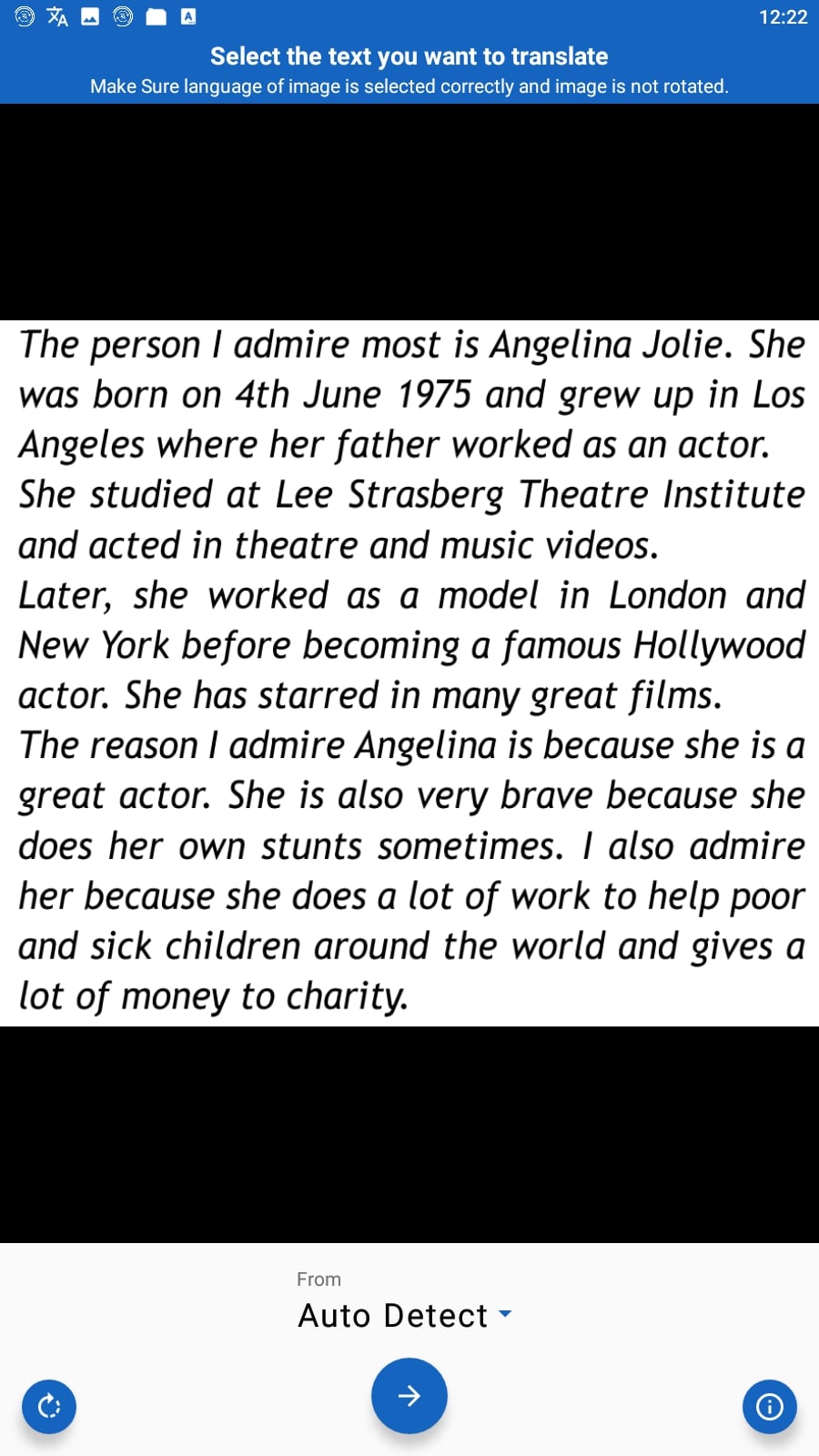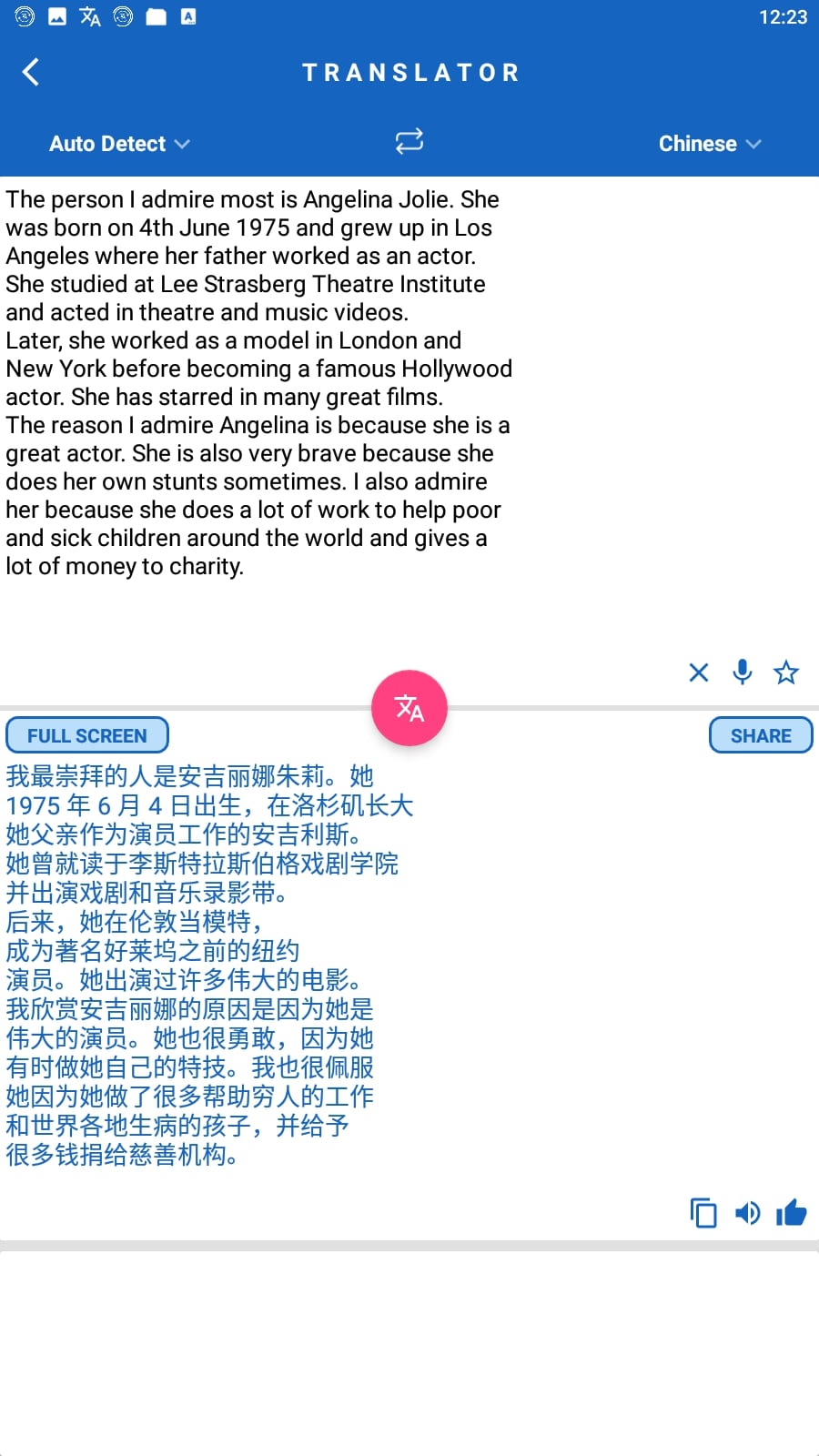 You can use the replay function if you are not sure of the correct pronunciation of new words. Leave the quality of translation to the professionals – install Camera Translator and enjoy easy transitions between languages.