7 Best Soccer coaching apps (Android & iOS)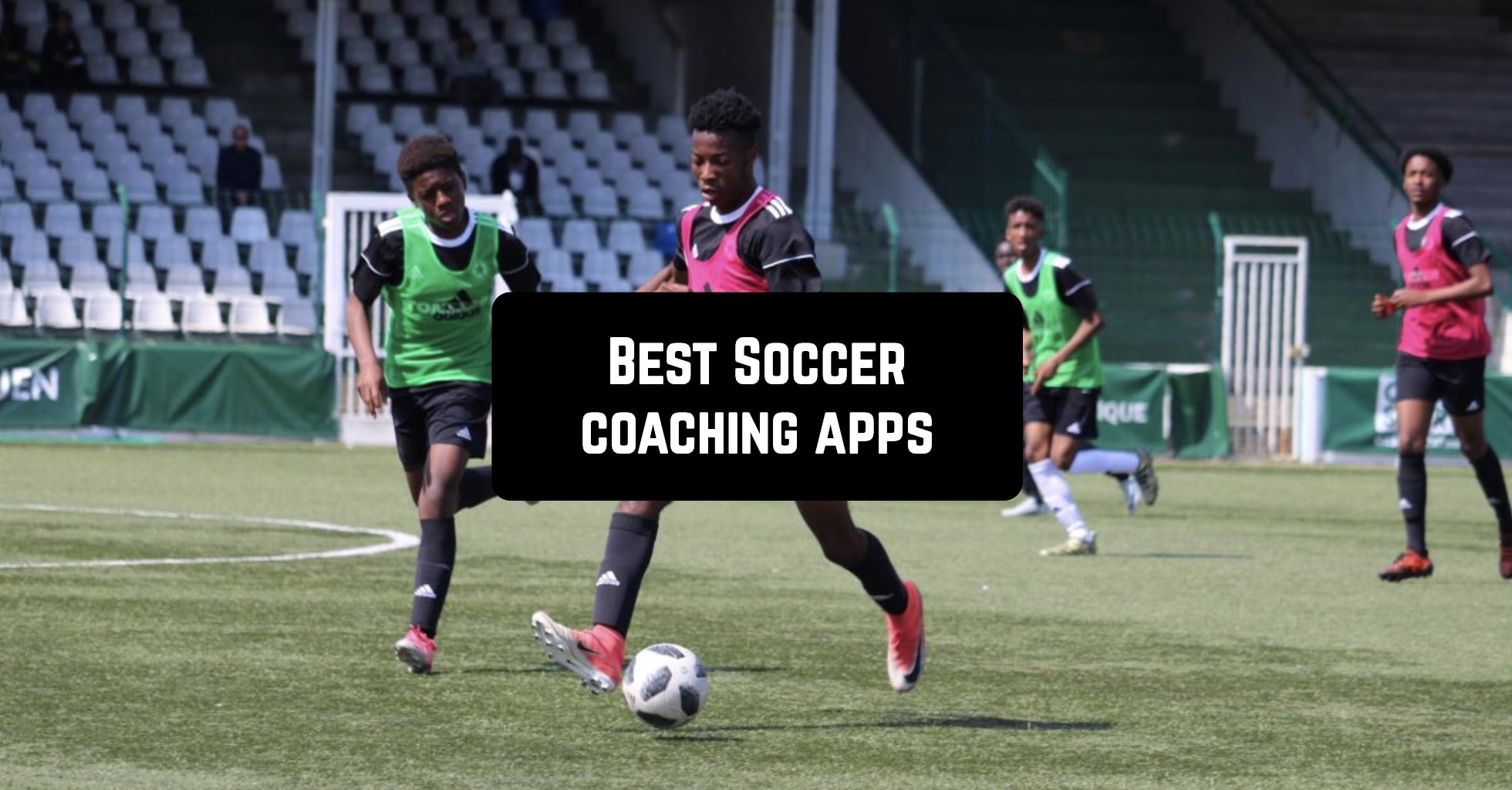 At first glance, in the mobile market, there are no fewer football applications than different notebooks and applications for weather forecasting. But which one is the best? Now find out! In this post, we have collected the best Soccer coaching apps for Android and iOS.
You may also like: Top 8 sport video analysis apps for Android & iOS
My Football Coach Free
My Football Coach is a free soccer coaching application for iOS platform. It has a wide functionality and at the same time is easy to use. Here, you can make the team formation, edit and save them. You will be asked to create the names of players, add photos, manage numbers, put them in the right positions and choose the tactics.
You can also make an arrangement for the first and the second half. Decide which player leaves the field and which player will enter it. Switch your players professionally. It is possible to keep score here. If you wish, you can record all live activities of your team.
You can also check: 11 Best football streaming apps for Android & iOS
Football Tactic Board
Football Tactic Board for Android gives you a possibility to create your own tactics for various match situations. It is free and there are no additional payments for wider functionality.
The main features of the application:
You can save your tactic
Changing players size
Sharing tactics and animations
Two modes are available: portrait and landscape
Using such instruments as Line, Arrow, Rectangle, Text, Pen, Dotted arrow, Area, and others.
You can share a tactic with others (do photo of your tactic or export it into a file).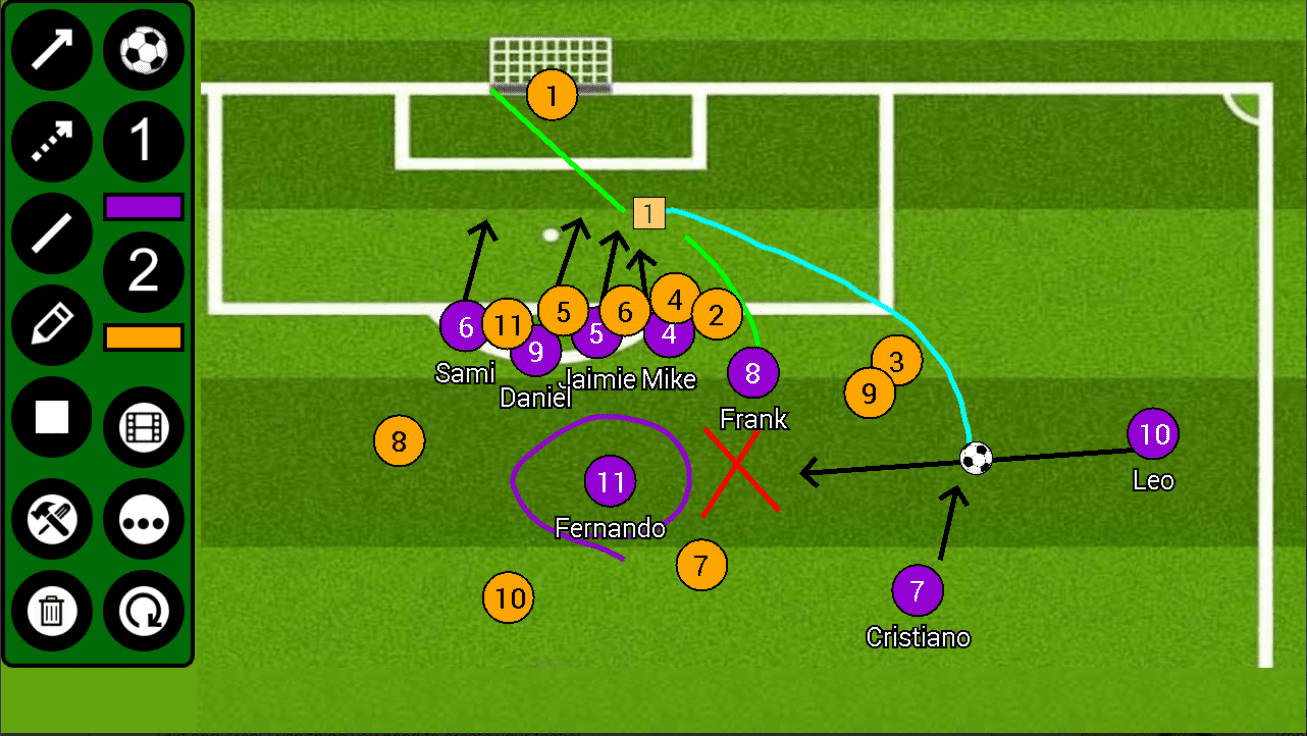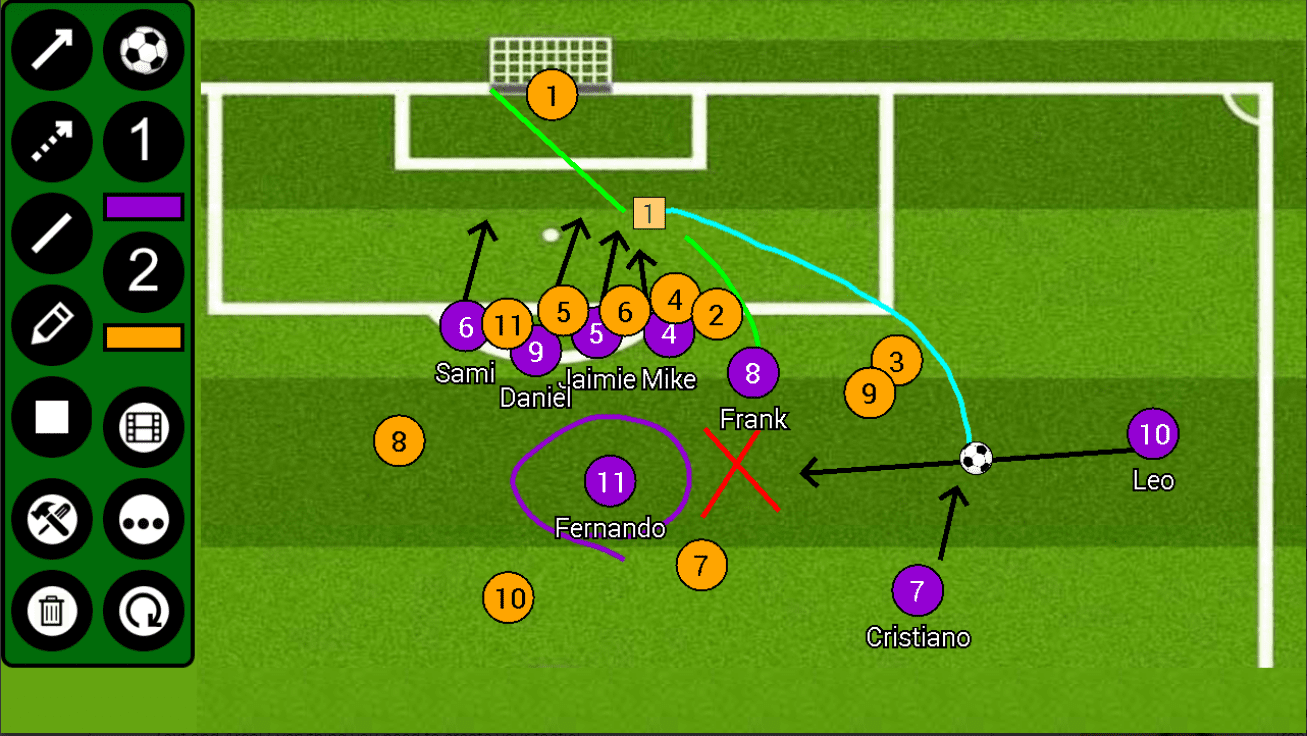 Coach it Soccer
Coach it Soccer is an exclusive application for iOS. It will help you to manage and develop the team. Now, you don't need to have paper lineups as you can create them with the help of your gadget. Just drag your finger across the screen! The app helps to manage players. So, you will not be distracted from coaching the game.
The main features of Coach it Soccer:
Drag-and-Drop function to generate a list of substitution players or manage existing formations
Real-time and Delayed Mode for making substitutions
Pre-planning of lineups
Automatic replacement of players on the field
Statistics about the best players, team performances.
The management is simple. After downloading the app, select Game Dashboard and start. Here, you are to select the team, make position substitutions (just dragging your finger from one player to another), save lineups. To start the game press Games button. Good luck!
Soccer Coach – Team Sports Manager
Soccer Coach is an exclusive soccer coaching app which allows controlling every action oy your team. It has more than 40 animated practices available for free. They all have clear learning outcomes for players.
The functional of the Soccer Coach application:
Team Management. It is possible to choose the team size and formation
Adjusting Player Profiles. You can add photos to players' profiles, edit their bio and more.
Training. Combine the animated drills into a practice, send to your team ahead of time and record who attended.
Statistics
You may also like: 11 Best football prediction apps for betting (Android & iOS)
Soccer Coach Pro
Soccer Coach Pro is an application for team management. It does more than you ever expected. You can draw up plays and customize it exactly how you want. You can save Plays and Drills, create notes, save formations, share plays, or export as photos. Everything for making plays faster and more efficient.
24/7 Coach
The first thing that this app is remarkable for is its graphical depiction of soccer pitches. It is comparatively better than in other apps. This is one of the best apps for coaches since it allows to plan the tactics of future games and the scheme of the player's positions.
It doesn't even matter if you're a coach or a player – any way you will find this app is quite useful for all the team. Choose a pitch template and then start designing your session by placing various icons with your finger on the screen by simply selecting an icon from the key and then placing it in the desired position on the pitch – player/ball movement lines can be easily drawn into any shape and an arrow for direction will be shown.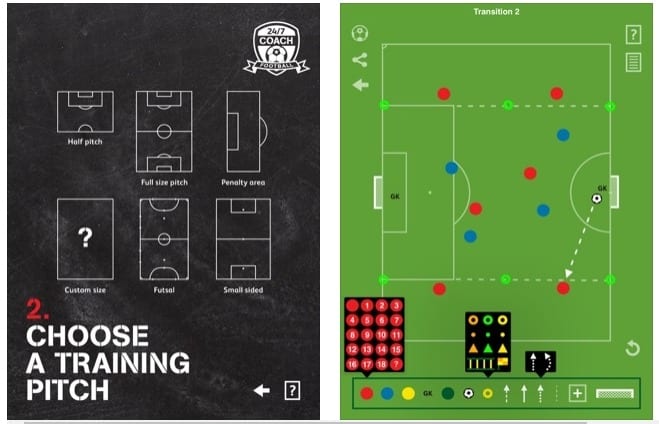 You may also like: 7 Best apps to watch NFL games on Android & iOS
Coach Tactic Board: Soccer
Coach Tactic Board: Soccer is a powerful and stable app for soccer coaching. Thousands of users have already downloaded it other iPhone gadgets. It has a wide functionality:
You can create and save tactics (there are 47 tactics included)
It has a training module
Creating teams and managing players
Customizing your board (color, ball size, number of players)
There are full, half, training & plain court modes
The app is free with in-app purchases.