At first glance, in the mobile market, there are no fewer football applications than different notebooks and applications for weather forecasting. But which one is the best? Now find out! In this post, we have collected the best Soccer coaching apps for Android and iOS.
You may also like: Top 11 sport video analysis apps for Android & iOS
My Football Coach Free
My Football Coach is a free soccer coaching application for iOS platform. It has a wide functionality and at the same time is easy to use. Here, you can make the team formation, edit and save them. You will be asked to create the names of players, add photos, manage numbers, put them in the right positions and choose the tactics.
You can also make an arrangement for the first and the second half. Decide which player leaves the field and which player will enter it. Switch your players professionally. It is possible to keep score here. If you wish, you can record all live activities of your team.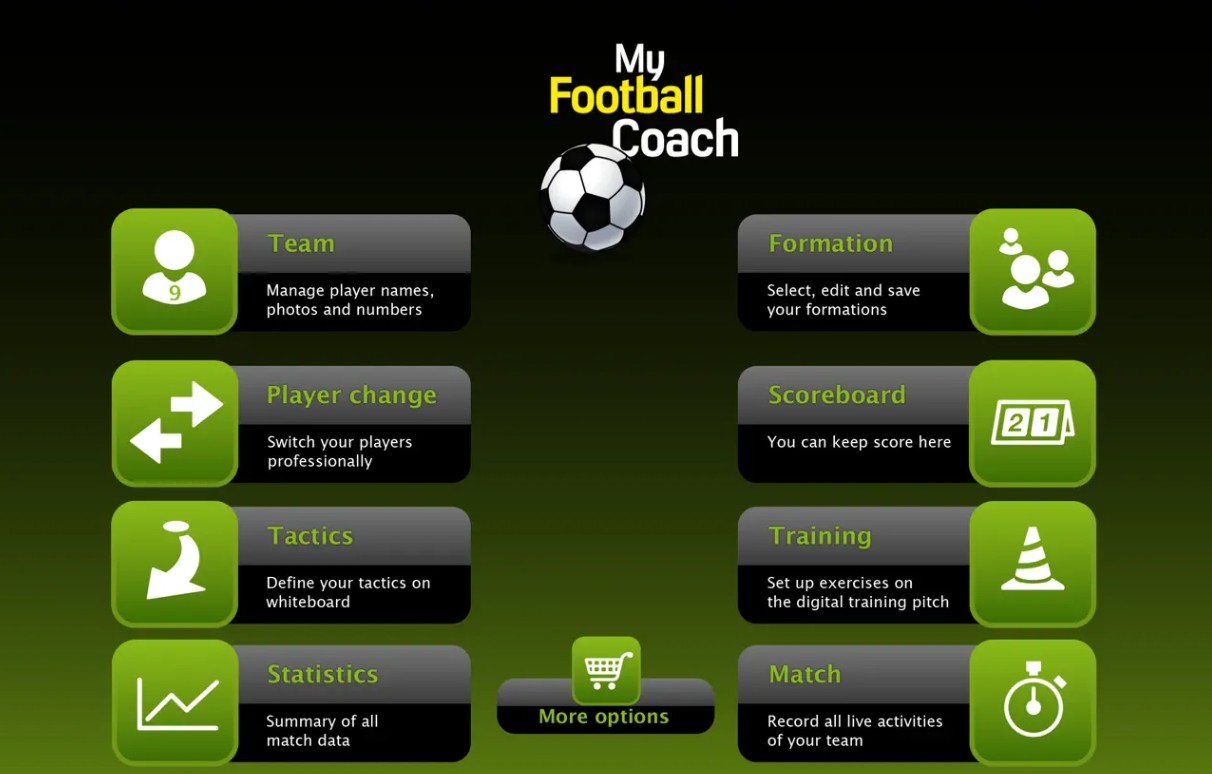 You can also check: 13 Best football streaming apps for Android & iOS
Football Tactic Board
Football Tactic Board for Android gives you a possibility to create your own tactics for various match situations. It is free and there are no additional payments for wider functionality.
The main features of the application:
You can save your tactic
Changing players size
Sharing tactics and animations
Two modes are available: portrait and landscape
Using such instruments as Line, Arrow, Rectangle, Text, Pen, Dotted arrow, Area, and others.
You can share a tactic with others (do photo of your tactic or export it into a file).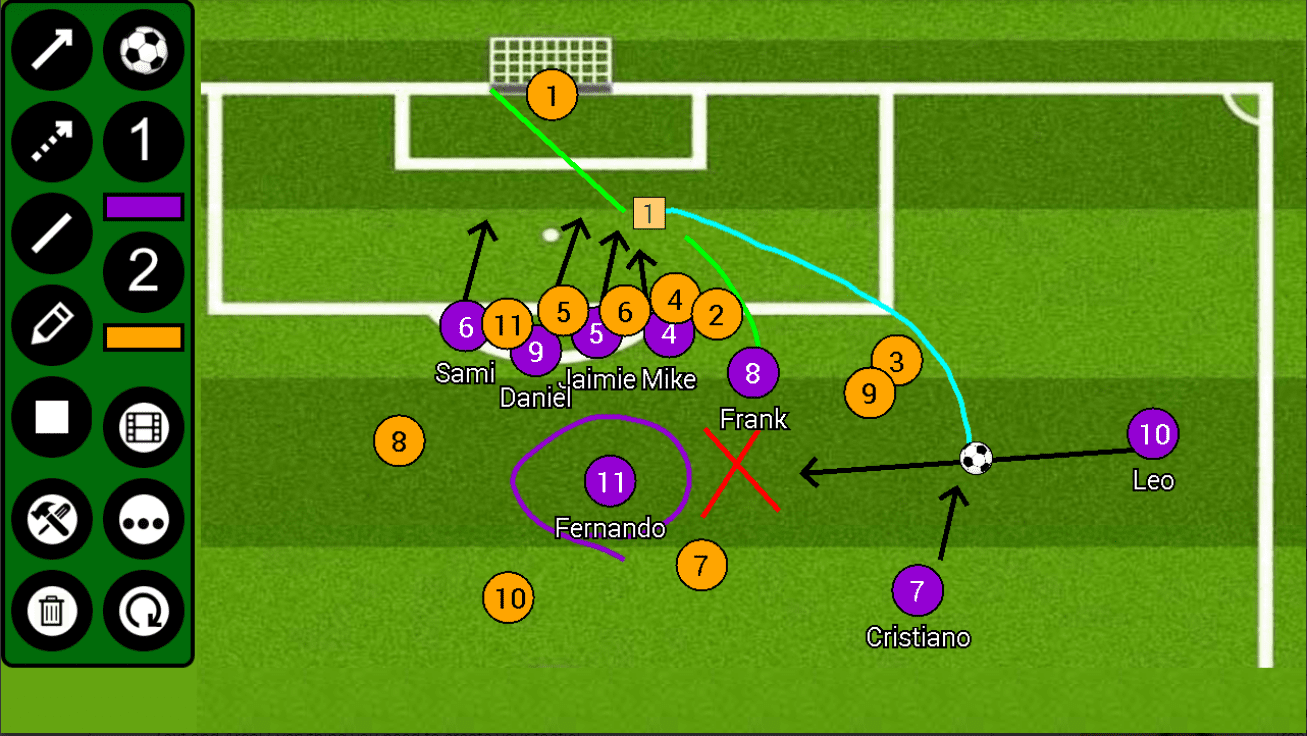 Touchtight Pro Soccer Training
Learn soccer productively and quickly with the Touchtight Pro Soccer Training mobile app. If you're a soccer coach, make fresh changes to your training that will help you achieve even better results.
Present serious training in a simple and easy-to-understand format. Let your charges master their skills without too much stress and excessive physical exertion. The app is suitable for all levels of soccer.
The training program has been developed in conjunction with experienced Pro and Elite A-qualified coaches. You will find small training video files that will be a visual aid for both players and their coaches.
Create your own unique training method. Develop the most suitable tactics for your team and improve your playing skills in a short time. Just choose today's activity and work through it individually or as a team.
You can practice starting and stopping attacks, effective ball possession, and defense. One app is enough to get the results you want and lead your team to victory.
Download the app and create an account to get access to all the features on offer. Work with Touchtight Pro Soccer Training and take your team to the next level.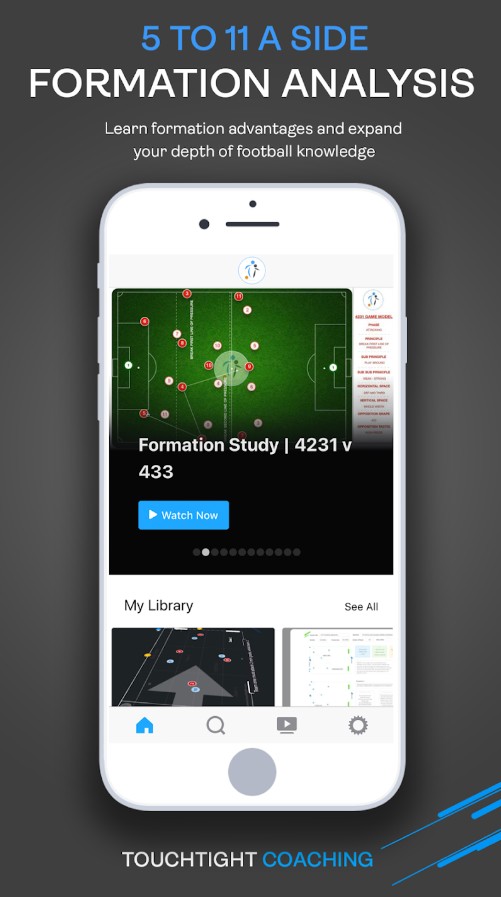 Coach it Soccer
Coach it Soccer is an exclusive application for iOS. It will help you to manage and develop the team. Now, you don't need to have paper lineups as you can create them with the help of your gadget. Just drag your finger across the screen! The app helps to manage players. So, you will not be distracted from coaching the game.
The main features of Coach it Soccer:
Drag-and-Drop function to generate a list of substitution players or manage existing formations
Real-time and Delayed Mode for making substitutions
Pre-planning of lineups
Automatic replacement of players on the field
Statistics about the best players, team performances.
The management is simple. After downloading the app, select Game Dashboard and start. Here, you are to select the team, make position substitutions (just dragging your finger from one player to another), save lineups. To start the game press Games button. Good luck!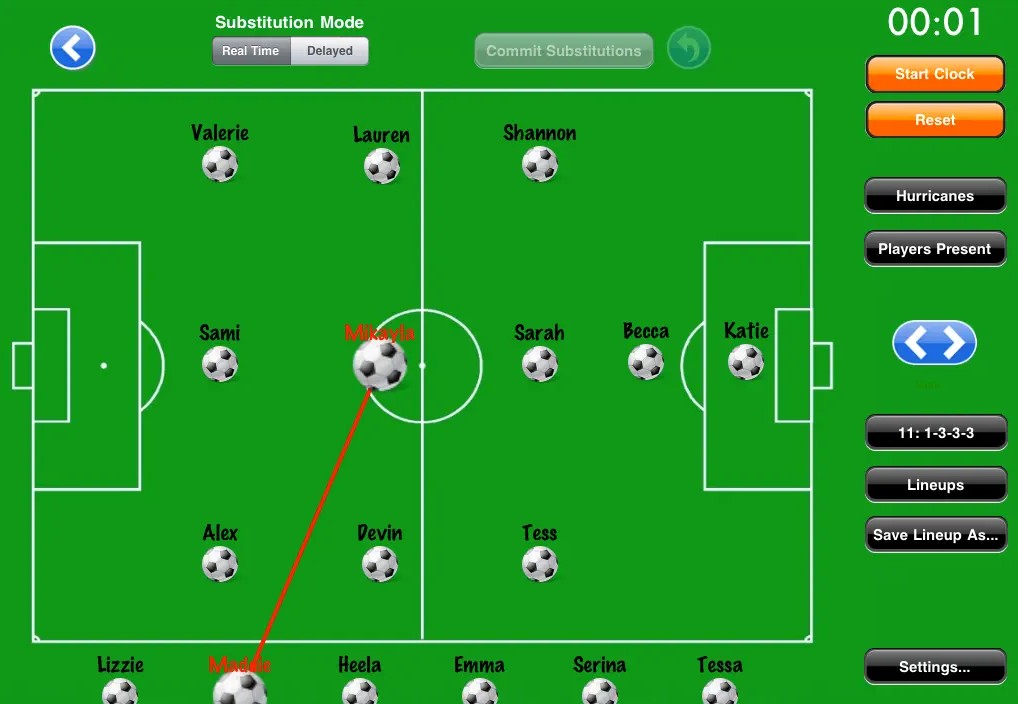 You may also like: 11 Best football prediction apps for betting (Android & iOS)
Soccer Coach – Team Sports Manager
Soccer Coach is an exclusive soccer coaching app which allows controlling every action oy your team. It has more than 40 animated practices available for free. They all have clear learning outcomes for players.
The functional of the Soccer Coach application:
Team Management. It is possible to choose the team size and formation
Adjusting Player Profiles. You can add photos to players' profiles, edit their bio and more.
Training. Combine the animated drills into a practice, send to your team ahead of time and record who attended.
Statistics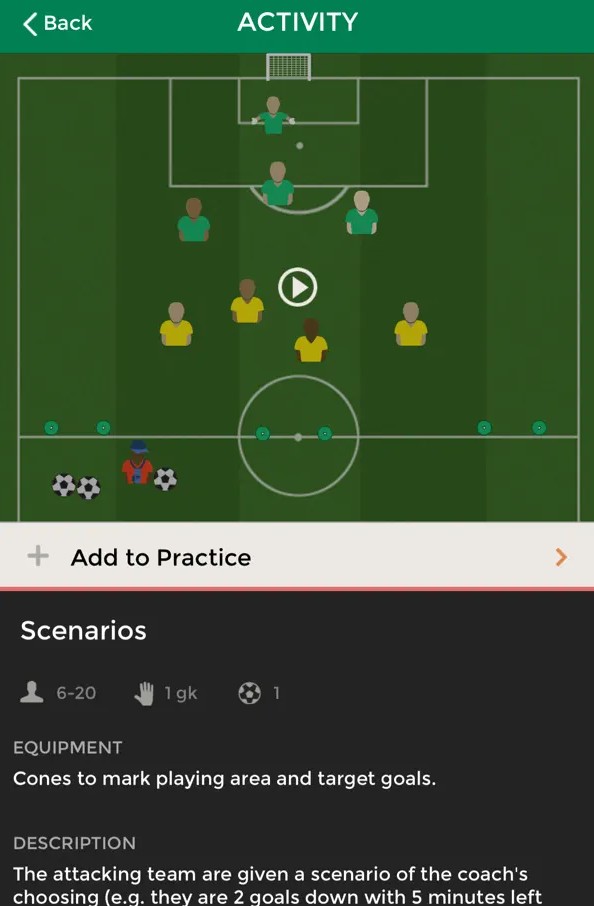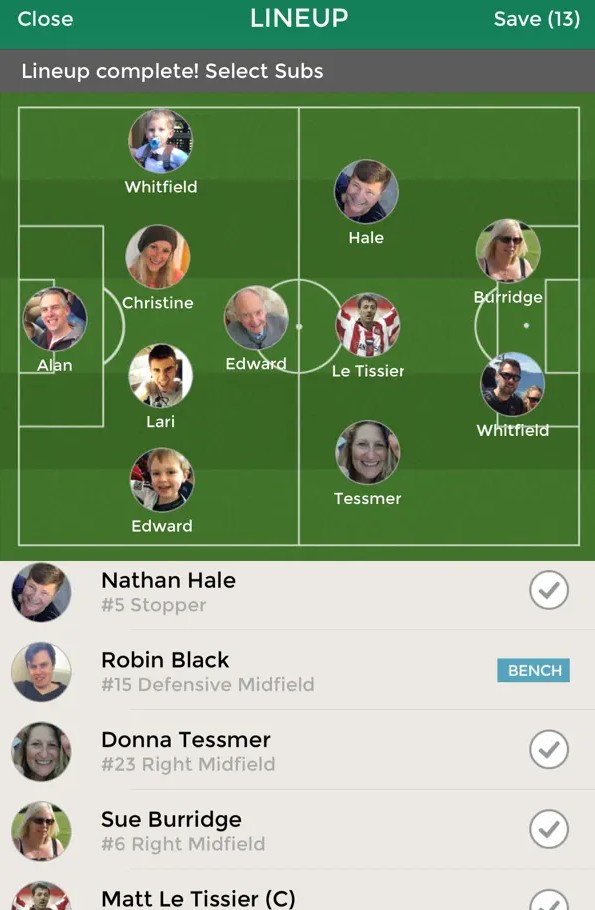 TacticalPad Coach's Whiteboard
TacticalPad is designed for all soccer fans. It provides useful information for avid fans, novice players, and experienced coaches alike. This mobile app will help you strengthen your weaknesses and create versatile tactics. Use the personal experience of famous coaches and professional athletes to improve your skill level.
You don't need to be a professional to use the app fully. The menu allows you to select the desired section and explore it in detail.
TacticalPad is not only used by players and coaching staff. It is widespread among journalists, bloggers, and soccer observers. The app may well become the basis of an interesting article or presentation.
You are offered a variety of techniques from which you can choose the most suitable ones. Use the virtual tactical boards, practice animated games, and keep a notebook with personal notes.
Great graphics and colorful design help you create a relaxed environment. Interact with teammates and make suggestions and corrections during training. You can always take the TacticalPad with you. It has all the tools you need to easily achieve unprecedented heights in soccer.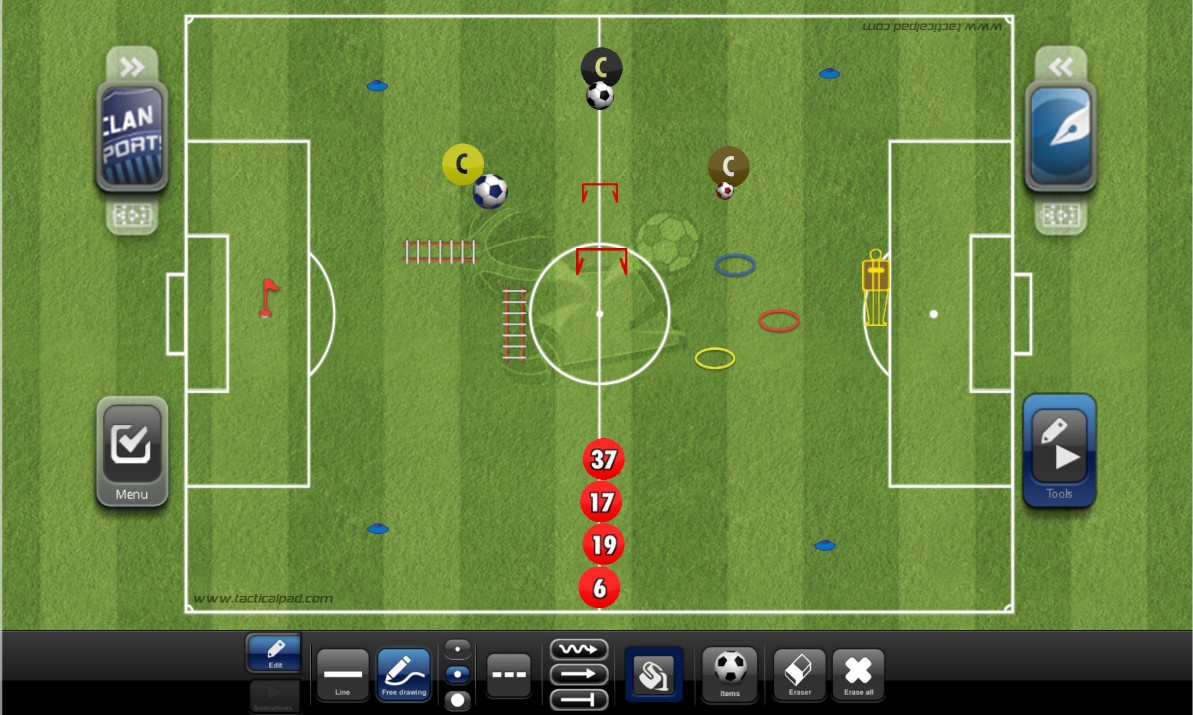 Train Effective Soccer Academy
Train Effective Soccer Academy is a dynamic and comprehensive platform designed to empower coaches and players alike. This app is your ultimate tool for refining soccer skills, strategic planning, and fostering a sense of teamwork, all while fostering a joyful learning atmosphere.
Coaching soccer becomes a seamless endeavor as the app offers an array of resources, including tailored training sessions, personalized drills, and insightful tutorials.
Through its user-friendly interface, coaches can effortlessly create and share training plans that align with players' individual strengths and goals. The app's extensive library of skill-building exercises ensures that every player receives targeted guidance for improvement.
Coaches can track players' progress, provide real-time feedback, and foster a sense of camaraderie within the team. Players, on the other hand, enjoy an engaging learning journey where they can access expert guidance, practice routines, and interactive challenges that boost their skills and confidence on the field.
All in all, it is possible to manage your team in a comfortable way with the help of this app.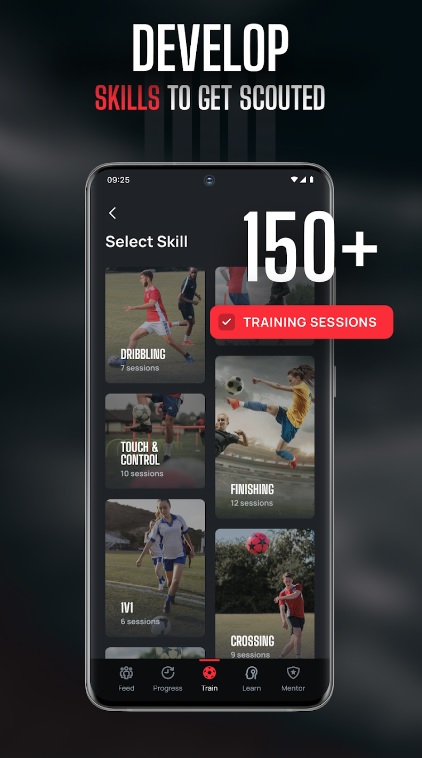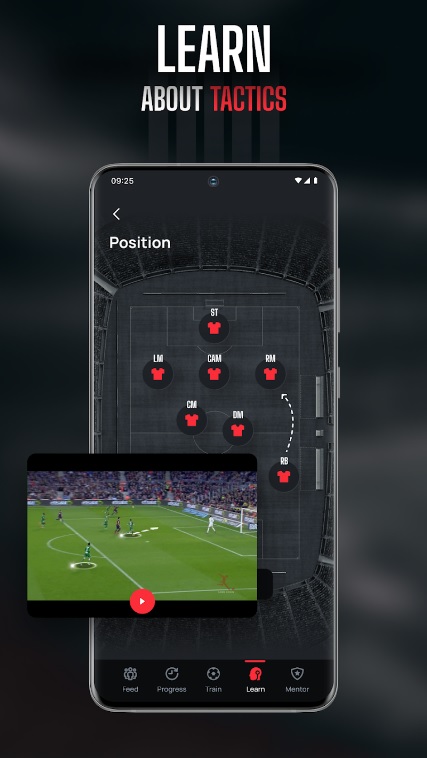 Coach 365
Coach 365 is a platform that enhances the coaching experience, enabling coaches and players to refine soccer skills, plan strategically, and create a positive training environment.
This app revolutionizes soccer coaching by offering a range of tailored training sessions, personalized drills, and insightful tutorials. Coaches can easily create and share training plans, tailored to each player's unique strengths and goals, fostering a sense of individualized growth within the team.
Coaches can closely monitor player progress, provide immediate feedback, and cultivate teamwork through effective communication. Players, in turn, gain access to expert guidance, purposeful practice routines, and interactive challenges that ignite skill development and boost their confidence on the field.
Finally, I can say that Coach 365 can become your favorite one as it has plenty of useful features that are able to help you.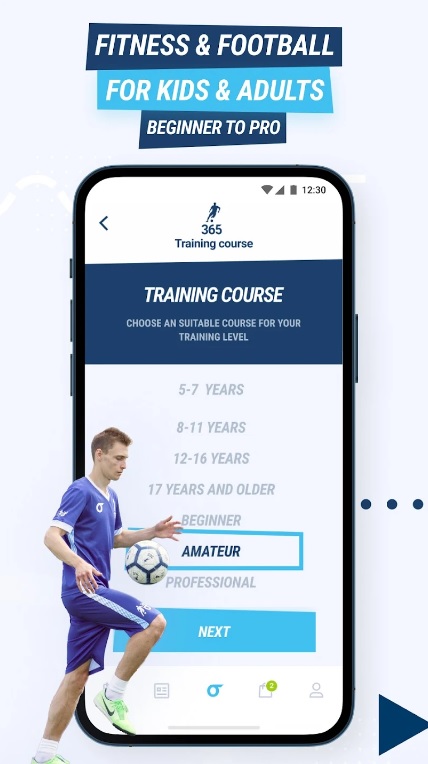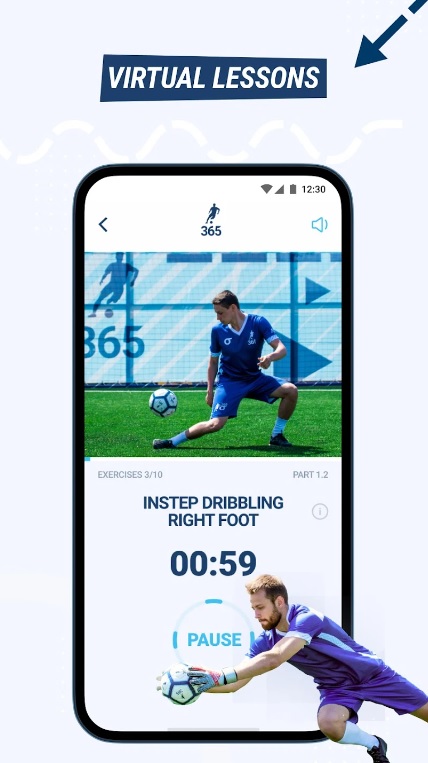 Soccer Coach Pro
Soccer Coach Pro is an application for team management. It does more than you ever expected. You can draw up plays and customize it exactly how you want. You can save Plays and Drills, create notes, save formations, share plays, or export as photos. Everything for making plays faster and more efficient.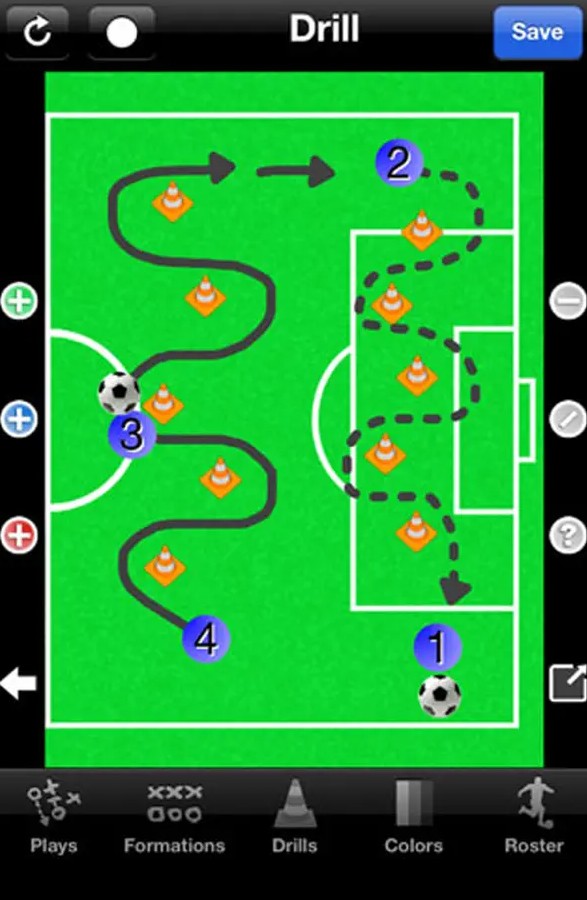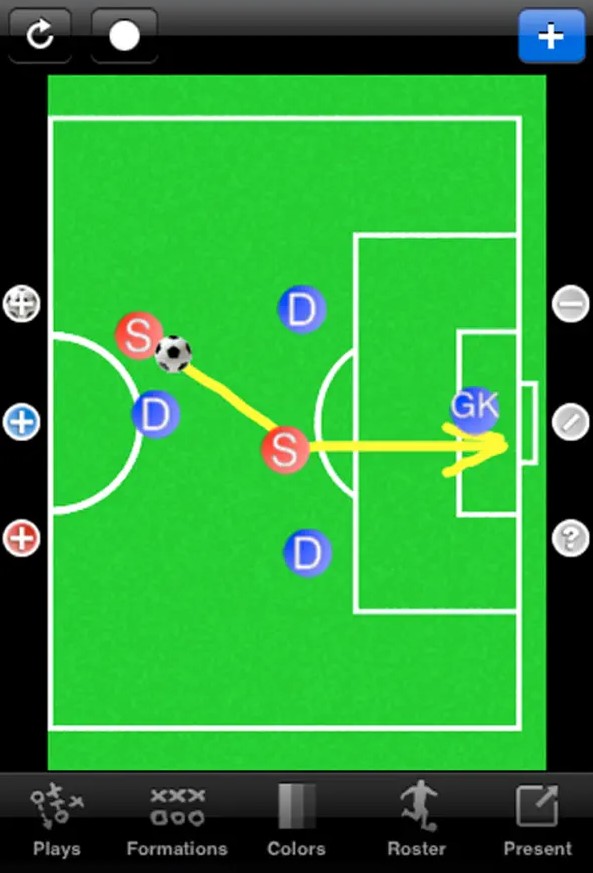 300 exercises for soccer coach
If you're a seasoned coach or a player seeking to fine-tune your abilities, this app provides a wealth of diverse exercises that cater to all skill levels.
It presents an invaluable resource for crafting innovative training plans, fostering teamwork, and fostering player development. The ability to select exercises based on specific needs and objectives ensures a tailored approach that resonates with each player's growth journey.
Players, on the other hand, benefit from engaging and purposeful exercises that amplify their skills, boost confidence, and nurture a deep love for the game. The app's user-friendly interface ensures easy navigation, making it a valuable companion both on and off the field.
To sum up, I can say that this app is not ideal but it is still very useful for soccer team management and coaching.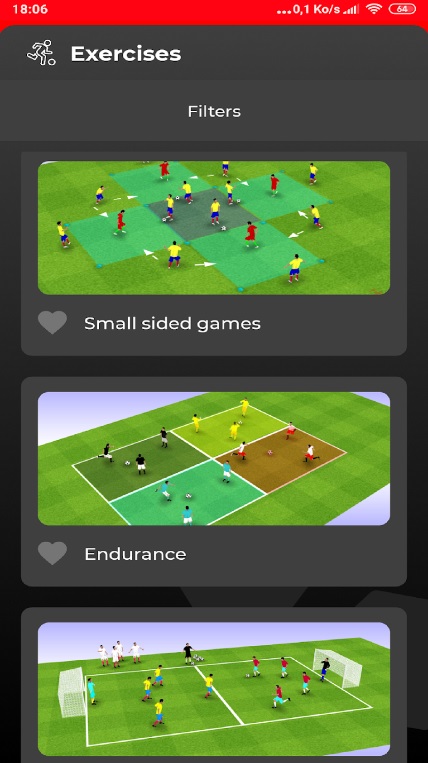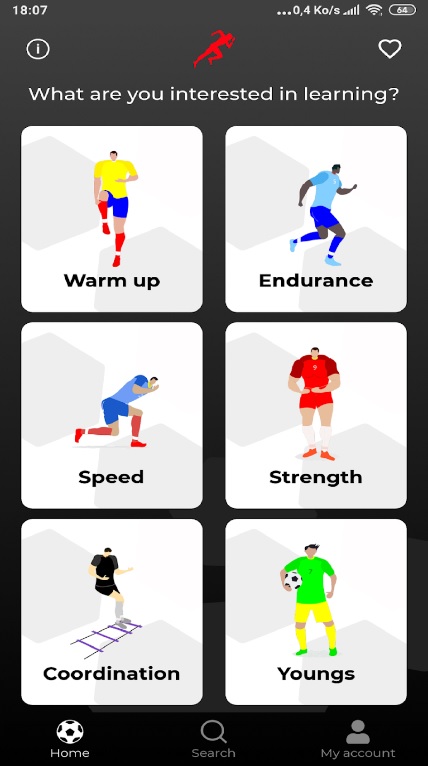 You may also like: 7 Best apps to watch NFL games on Android & iOS
Coach Tactic Board: Soccer
Coach Tactic Board: Soccer is a powerful and stable app for soccer coaching. Thousands of users have already downloaded it other iPhone gadgets. It has a wide functionality:
You can create and save tactics (there are 47 tactics included)
It has a training module
Creating teams and managing players
Customizing your board (color, ball size, number of players)
There are full, half, training & plain court modes
The app is free with in-app purchases.