Although keyloggers have kind of a reputation for being a hacking software, they actually have a wide usage field.
There are plenty of keyloggers for iPhone in 2023 that you can use for plenty of purposes: from parent control to personal or employee monitoring. These apps let you record all keystrokes made from phones, such as passwords and massages. It lets you monitor all the actions on someone's device, including the websites they visit, people they chat with, and more.
Here's the list of the 8 best programs in that category you may try. Have a look!
XNSPY
Let's start with a simple but efficient keylogging app that works with all kinds of iPhones.
This app has a long history: it was launched over 10 years ago, and still gets the job done pretty well. Most users use this app to watch over children's or employees' actions, as it not only works with iPhones. The app also covers Android devices, Windows, and more. As for the iPhones, the app lets you remotely track everything: GPS, iMessage, emails, SM activity, and more.
Beyond that, the app tracks messengers and dating apps activities, so you'll be notified of everything. It also works with jailbroken and non-jailbroken phones, so no concerns about that. Herewith, there are two different versions with different sub packs, so make sure to pick the one that suits you most.
The app also covers a useful altering tool that lets you receive notifications of keyword usage, specific contact numbers, GPS changes, and more. Plus, there's a stealth mode that allows you to stay unnoticeable to the person you're tracking. You'll also get to make info backups if needed.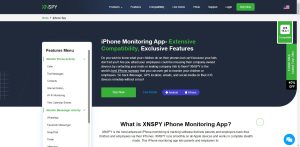 You may also like: 9 Best Anti-Spy Apps for Android & iOS
Flexi Spy
Next, we have one of the most-used spyware utilities that let you follow device and computer activities.
If you're looking for an all-in-one keylogger bundled with features – this one is for you. The main thing this app s known for is its wide range of functions. The app lets you spy on the needed device and even control it at some point. It runs on sub-packs of three levels, and the most advanced features are only available in a top tier.
In case you'll decide to go for the top sub pack, you'll get access to the ambient phone recording, will get to remotely record vids and make screenshots, and more. However, there are plenty of useful tools that don't require the top-tier pack. You'll get to see everything that happens on the phone: written messages, visited sites, opening apps, and more.
You'll also get to see the books of calls and set the notifications for keywords if needed. The cool thing about this service is that it organizes keylogging results for you. All the results will be categorized by apps, so you could only view the info you're interested in. Nevertheless, the app won't work with remote installation and jailbroken phones, so keep that in mind.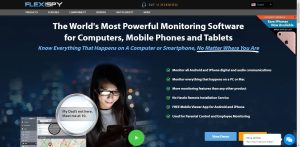 MSPY
This keylogger software was made, so the parents could watch over their kid's phone usage.
In order to do that, its website even features professional childcare consultations to provide parents with the best results. Overall, it's a parental management software, and it may not be comfy to use it for other purposes (although you still can). As for the features, the app covers everything spyware-related. You'll get to remotely access the needed phones' files, follow the location, observe browser history, and so on.
Speaking of keylogging, the app has one of the best utilities you could find. You'll get full entry to all that is going on with the needed device. To be more precise, you'll get to see all the texts, paroles and logins, and more. Along with the texts, you'll also get to see what app has been used to send them, and also the timestamp.
The app works with all the popular messaging apps, so no concerns about that. Plus, you'll get to see the full list of calls and even block some of them. The utility also lets you observe all the pics and vids from the gallery along with the documents. Once installed, the app will remain invisible to the owner of the needed phone, so you won't be detected.
Clev Guard
It's an advanced monitoring utility that lets you follow the actions of another device remotely.
The app was originally developed for parents to watch over their children, but you can use it for anything else. It comes with a wise functionality with over 20 features that lets you track almost any activity on the needed device. First of all, it lets you view all the cations from social apps like WhatsApp, WeChat, and that.
You'll get to see all the texts (sent and received) with timestamps, even if they were erased. Plus, you'll be able to observe the entire callbook with names and duration. The same goes for any kind of media file: pics, vids, documents, and more. You may also set up GPS tracking.
You'll even get to view browser records and the list of bookmarks if needed. Besides, you'll get to view iCloud data while staying unnoticeable. The app is fully safe to use, and it doesn't require jailbreak, which is nice. The installation takes literal minutes, so it's not a problem to put it on someone's phone.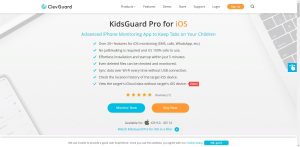 Check also: 17 Free VPN apps for Android & iOS
uMobix
This is a controlling app that lets you observe the activity on someone else's phone.
The utility is easy to set up and use, so you won't have issues with that. It only takes a couple of mins, and then you can remotely watch over the targeted device, unnoticeably for the owner. Once again, the app is originally made for parental supervision, but you can use it in any way. The features are quite standard for the industry, but it comes with a powerful keylogger.
You'll get to monitor SM activity, view the entire browser history, watch over location changes, and more. The keylogging tool lets you view all the actions that include typing. For instance, you'll get to read all the texts (including incoming ones), view passwords and logins, search on SM, and more.
The utility works with phones and tablets, and you can view all the results on the web version as well. It also works with all iOS versions, so no concerns about that. All the results appear on categorized dashboards, and you can view the data app by app.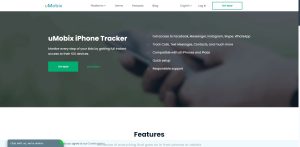 Fami Safe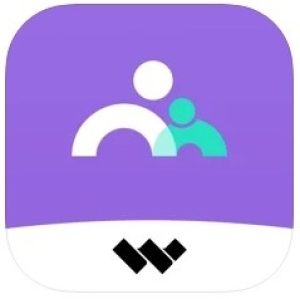 Here's a control app with a keylogger that lets you view another device's functioning.
As it's originally a kid control app, it not only lets you track actions, but also controls them. Thus, you'll get to remotely set screen limiting tools, app blockers, website filers, unacceptable concept blocking, and more. Plus, you'll get to follow the location changes, suspicions of photos that are being taken or sent, and even inappropriate searches.
The same goes for texts: the app will detect risky SMS, and you'll be immediately notified. You may even set a so-called safe zone for GPS changes to get alerted if the zone is broken, though. You'll also get to customize the list of keywords for triggers of explicit content and all that.
There are pre-made lists you can use as a base: there are a few options dedicated to different topics. Plus, you get to observe the needed phone's browser history, even if some of it was deleted. You may even restrict certain searching keywords if needed. In case the person you're tracing is driving, you may also track the info of driving speed, time, and more.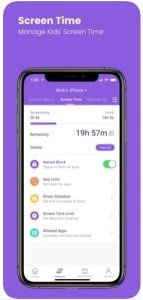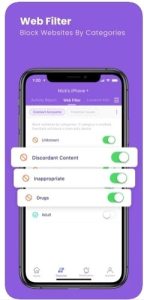 Spyic
This is a powerful keylogger that covers various additional features.
Along with a keylogger, the app provides you with other useful tools such as SM monitoring, GPS tracking, call viewer, and more. You'll get to see the full list of all the calls (sent and gotten) with time and length, even if they were deleted from the history.
The same goes for SMS: the app lets you monitor the texts from iMessage, and all the other messaging apps installed. You'll get to see the names of people the phone owner is in communication with, timestamps, and all that. The app also lets you view all the exchanged media files, including audio messages. You'll also get to view the entire browser history, the frequency of site visits, and more.
The app can even cope with tracking the events from the calendar along with the notes, and emails/ Plus, you may set safety barriers for the location and get alerts if the phone leaves the area. The app comes with quick and easy installation and doesn't require jailbreak, which is nice. It also comes with a stealth mode that enables you to remain unseen to the owner of the needed phone.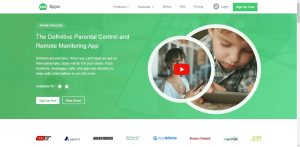 You may also check: 11 Free Malware Removal Apps for Android & iOS
Web Watcher
And lastly, we have a risk-free keylogger utility that lets you view other people's gadget activity from a secret online acc.
The program is easy to install: it only takes 5 mins to do it. Plus, it's fully discrete and protected from tamper activities, so no concerns about that. All the info is being sent to your online acc, so you could observe the activity remotely for any device. You may rather view all the data at once, or highlight the categories you're interested in the most.
You'll get to view all the sent and received texts along with the names of the contacts, timestamps, and more. Even if the texts will be deleted, you'll still be able to see them. The same goes for the list of calls, including the ones made via third-party messengers.
Beyond that, the app lets you follow the location and set alerts for certain areas if needed. You'll also get to see the entire browser history with all the bookmarks. Plus, the app gives you full access to the gallery and other media files such as docs, audios, and more. It's compatible with all iOS versions and iPads, which is nice.