We use emoji all the time in our chats to convey the emotions we feel. Mobile OS developers are constantly adding new emoji that are sometimes surprising in their uniqueness.
Now you too can become a creator of such stickers, using these free custom emoji makers. Let's take a close look at their features and advantages.
Emoji Up: Emoji Maker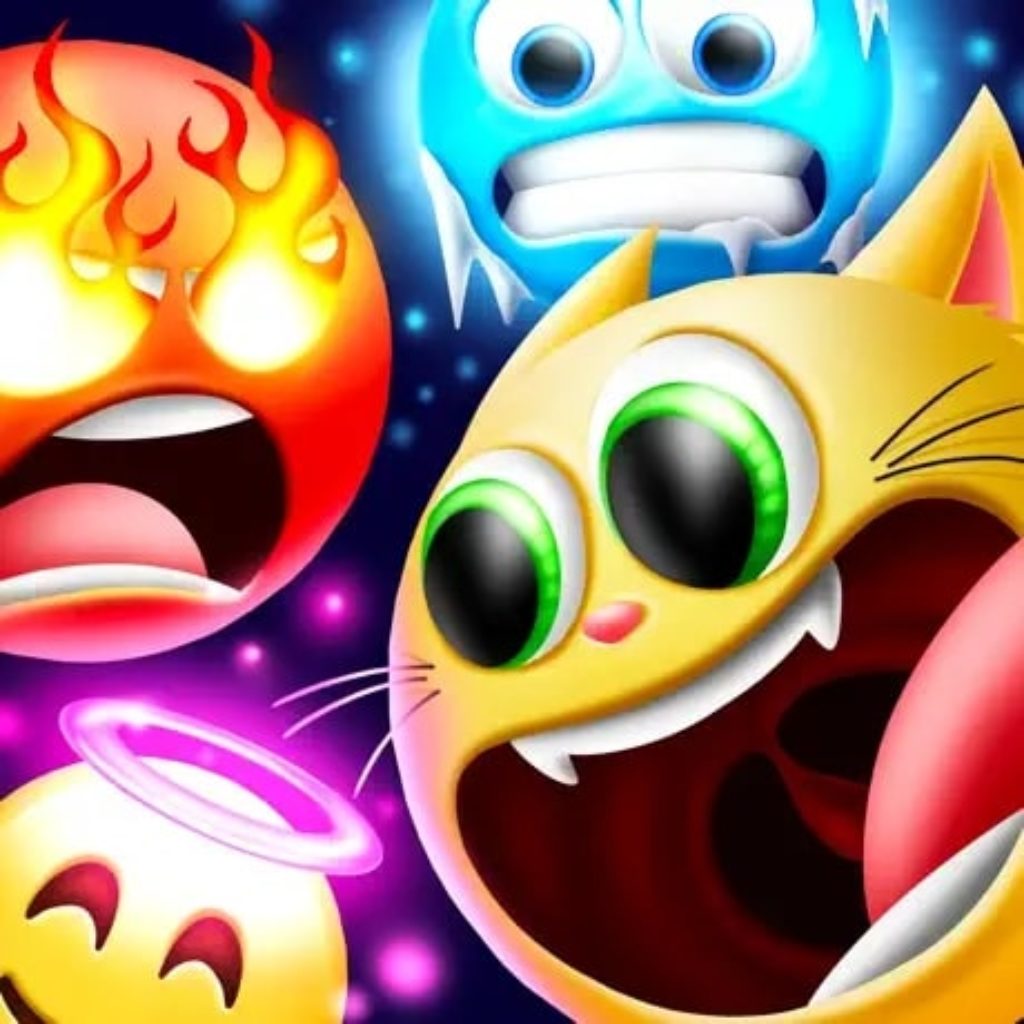 Emoji Up is a unique app that allows you to create your own emoji. With this program, you can show all your imagination and fantasy with individual and creative emoji.
Creating your own emojis is possible thanks to the many functions and tools available in the app. You can create your own unique stickers that reflect your character and personality and show your emotions and mood.
Change the size, color, shape, and style to suit your needs. Use different effects and embellishments to add more brightness and uniqueness to your emoji.
Besides, this app has a large library of stickers. You can choose from many stickers that represent different emotions and situations and use them to create your own emoji.
The app is simple, even for beginners, and it also has a nice interface. You can make and save your own emoji and share them with friends through social networks and messengers.
Use the prepared emojis to communicate on the Internet. They will decorate and diversify your text, pictures, or other publications on the network.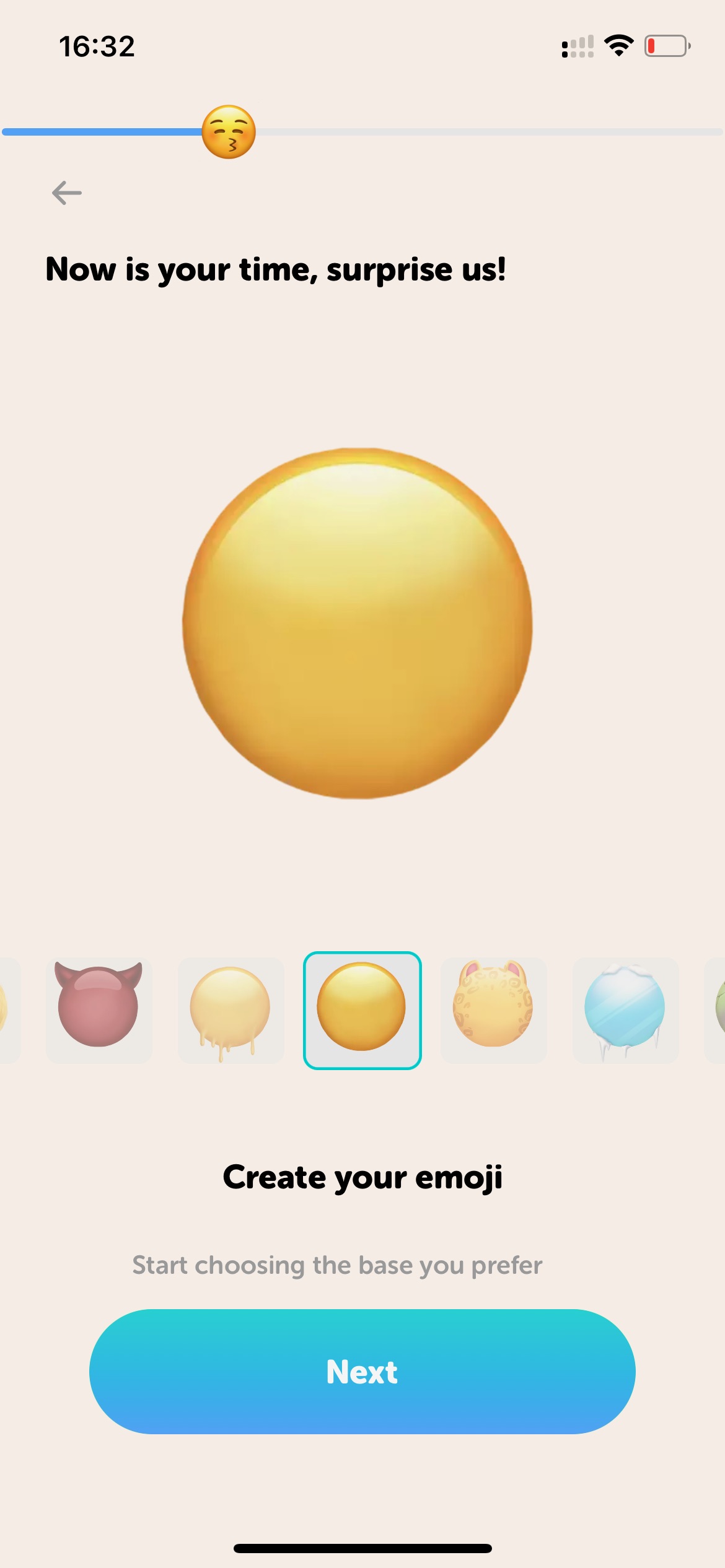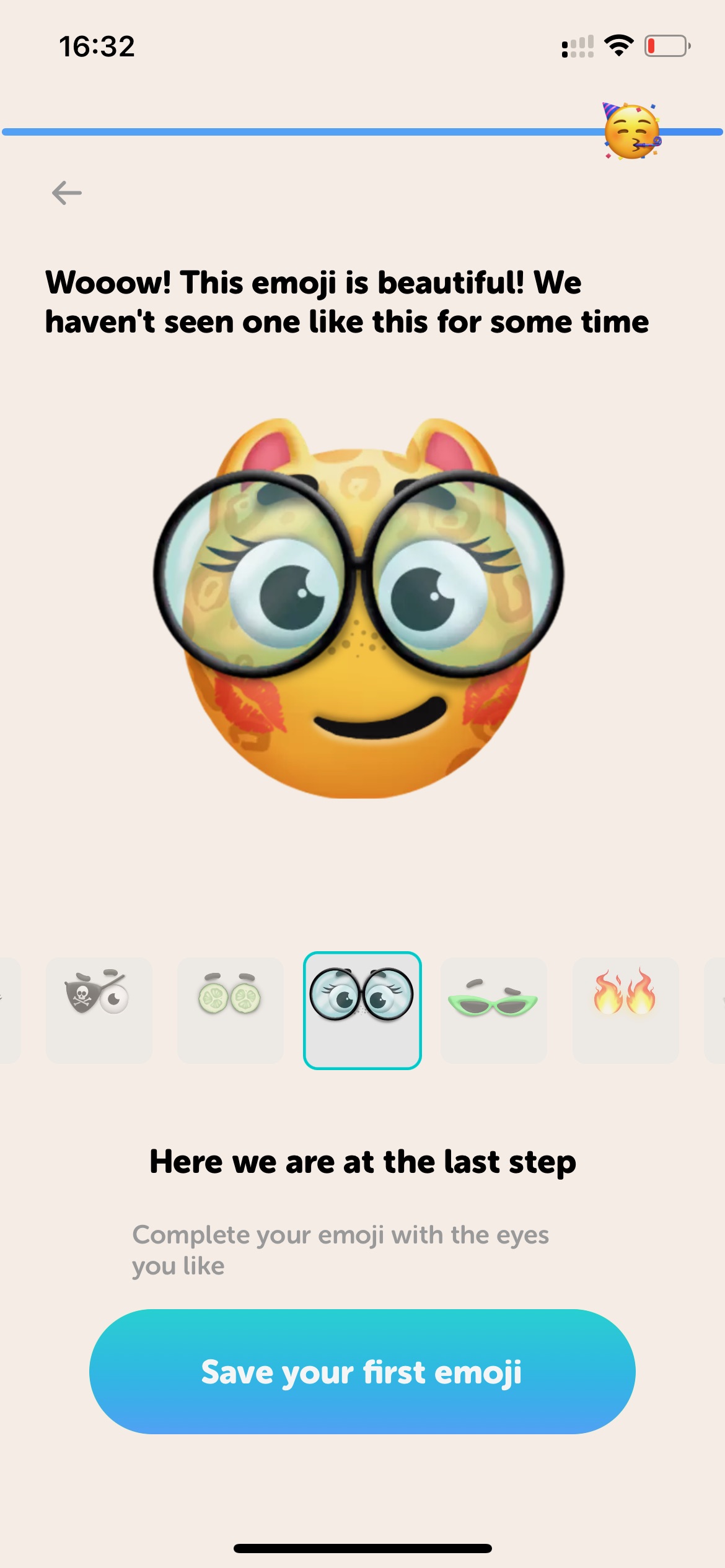 Сonnect a paid subscription to open many more features and functions of the app. The payment will be automatically deducted from the user's account in the app.

You may also like: 11 Best Stickers Maker Apps for Whatsapp & Telegram
Mirror: Emoji & Avatar Maker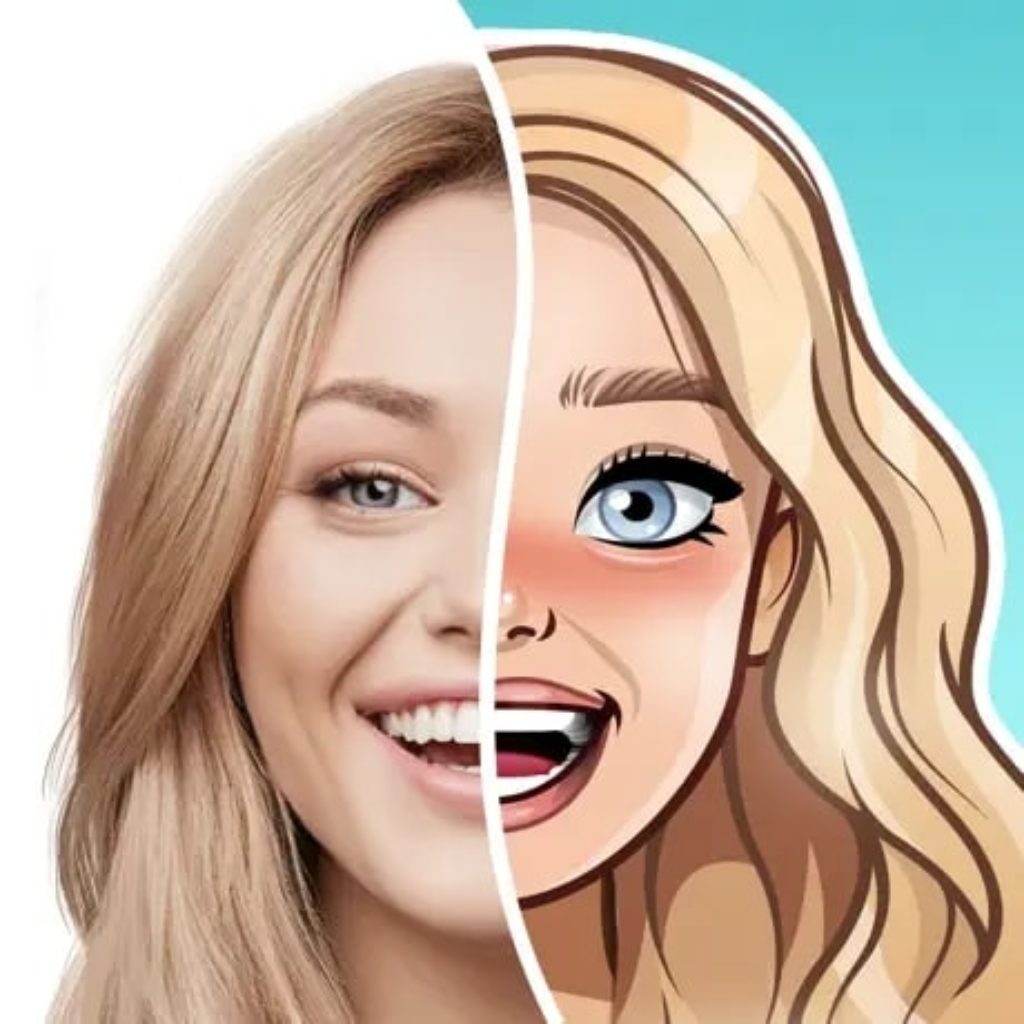 Mirror: Emoji & Avatar Maker is a powerful app for creating personal avatars in the form of funny and stylish emoji.
By using it, you will be able to express your personality and literally bring your messages to life on your smartphone.
The app offers a huge variety of elements to choose from, with which you can easily create your own unique avatar. You can choose from cute and romantic characters, cool hipsters, stylish witches, and other unusual looks.
For those who prefer a more minimalistic design, the app provides a large range of classic options. Besides, you will be able to customize other details. For example, choose the desired background for your image or add an animated effect.
The interface of the app is quite clear and simple, so even a novice user can easily create his or her own unique avatar. The created avatar can be used for various purposes: for example, for posts on social networks, websites, and more.
The app also provides the ability to easily send your avatars via any message, email, or social media. This interesting online tool will help you create an original avatar that is unique and memorable.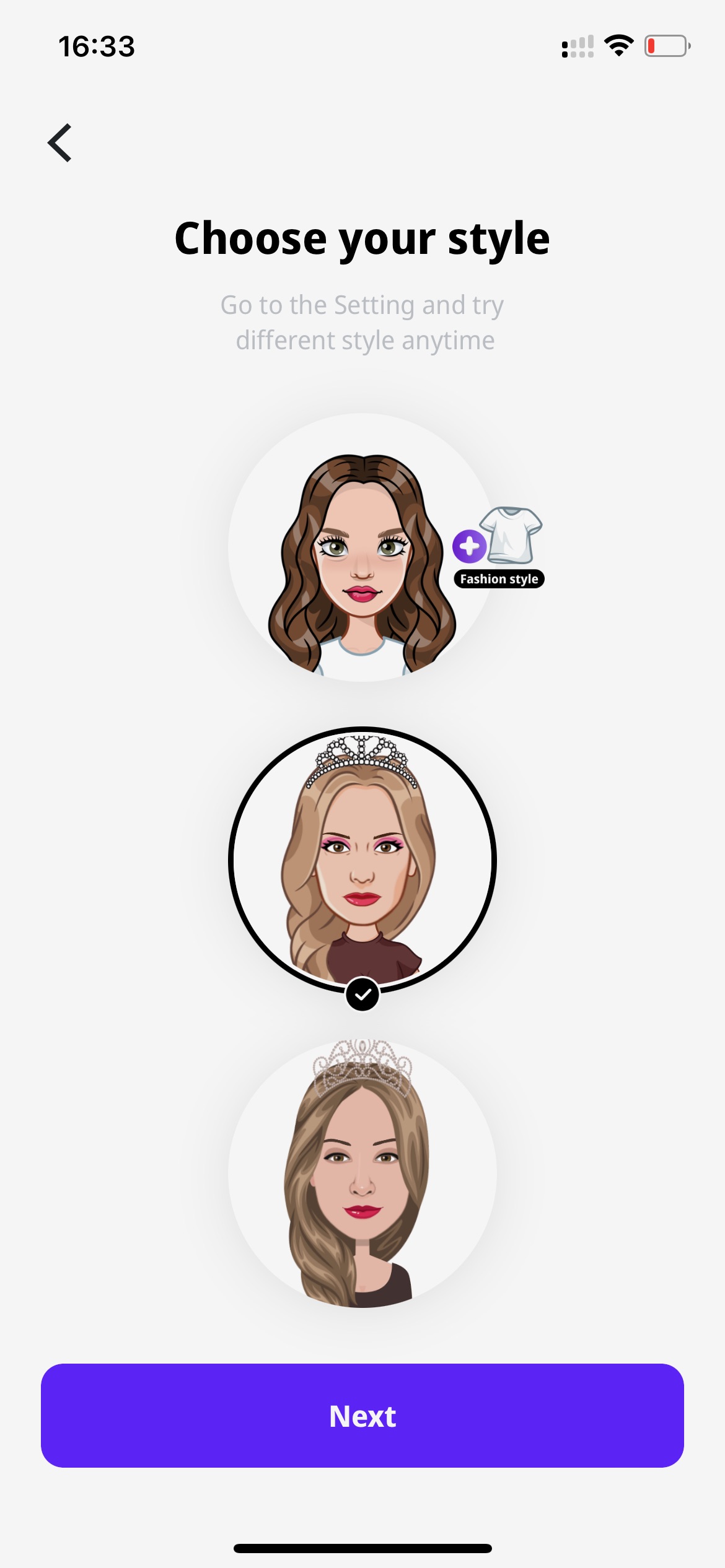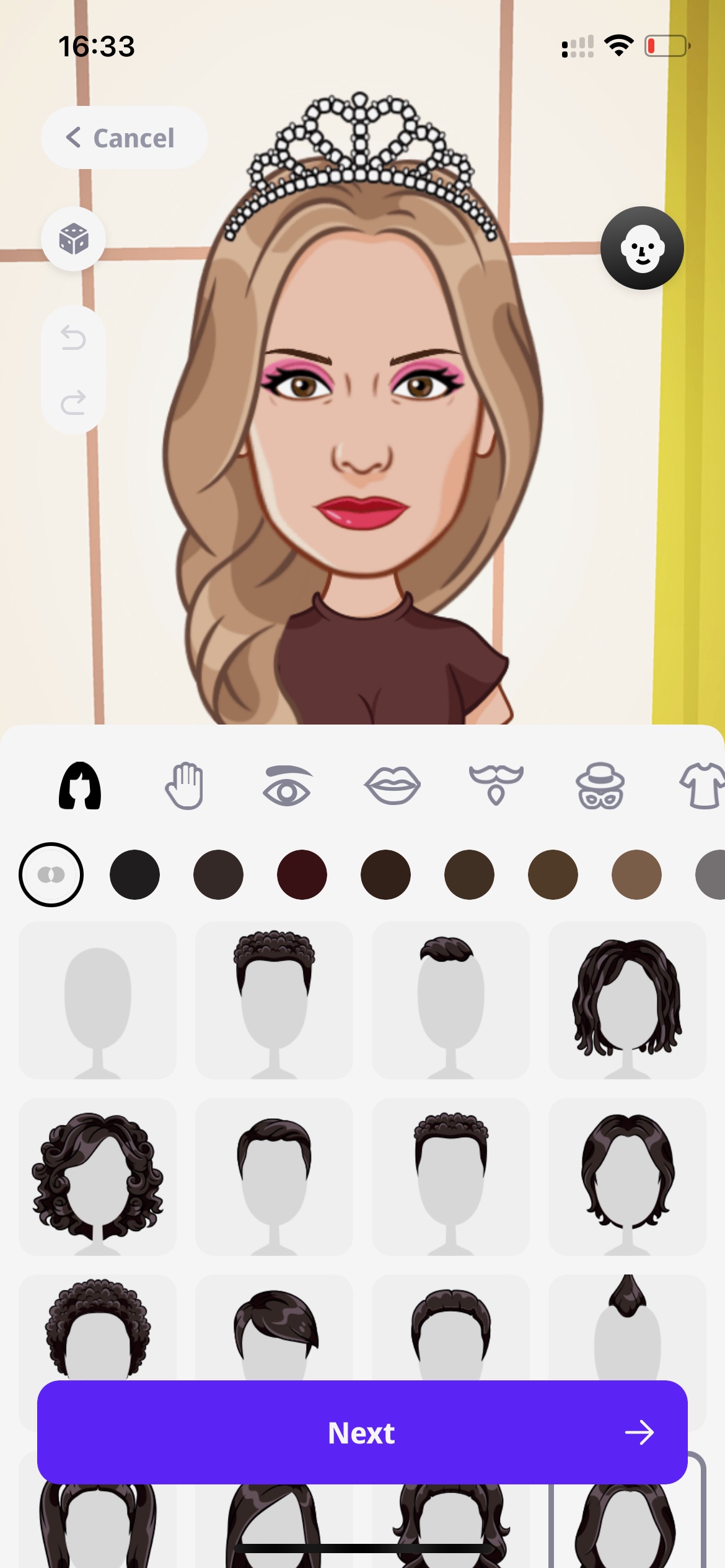 No matter what your style or visual art preferences are, with the app, you will be able to create your own virtual image in the form of an emoji that will match all your desires and fantasies.


Emoji Maker – Personal Animated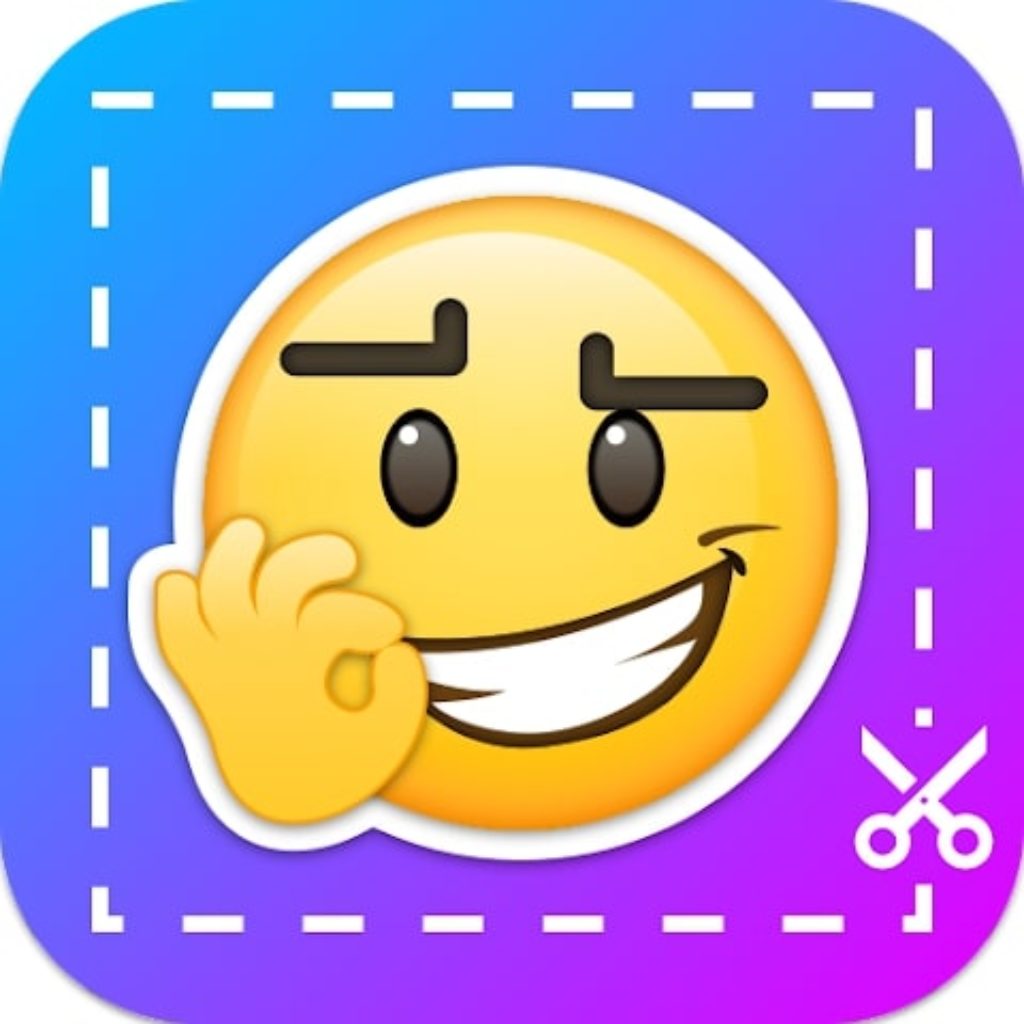 Emoji Maker is a fun app that lets you invent and make your own emoji. Think up and collect your own unique stickers in this program to share with your friends afterward.
There are a huge number of elements available in the app: faces, eyes, noses, ears, lips, hair, and more. Combine elements and create unique faces and characters.
You can also add different elements to already prepared faces and symbols to make them even more interesting and unique.
The app has a simple and clear interface. Even beginners will be able to create their emoji with ease. Select elements, change their size and color, add text, and create your own memes. You can also use your photos and add them to the app to create personalized emoji.
Create emoji with your face and share them with your friends. You will be able to share them on any online platform even with your keyboard.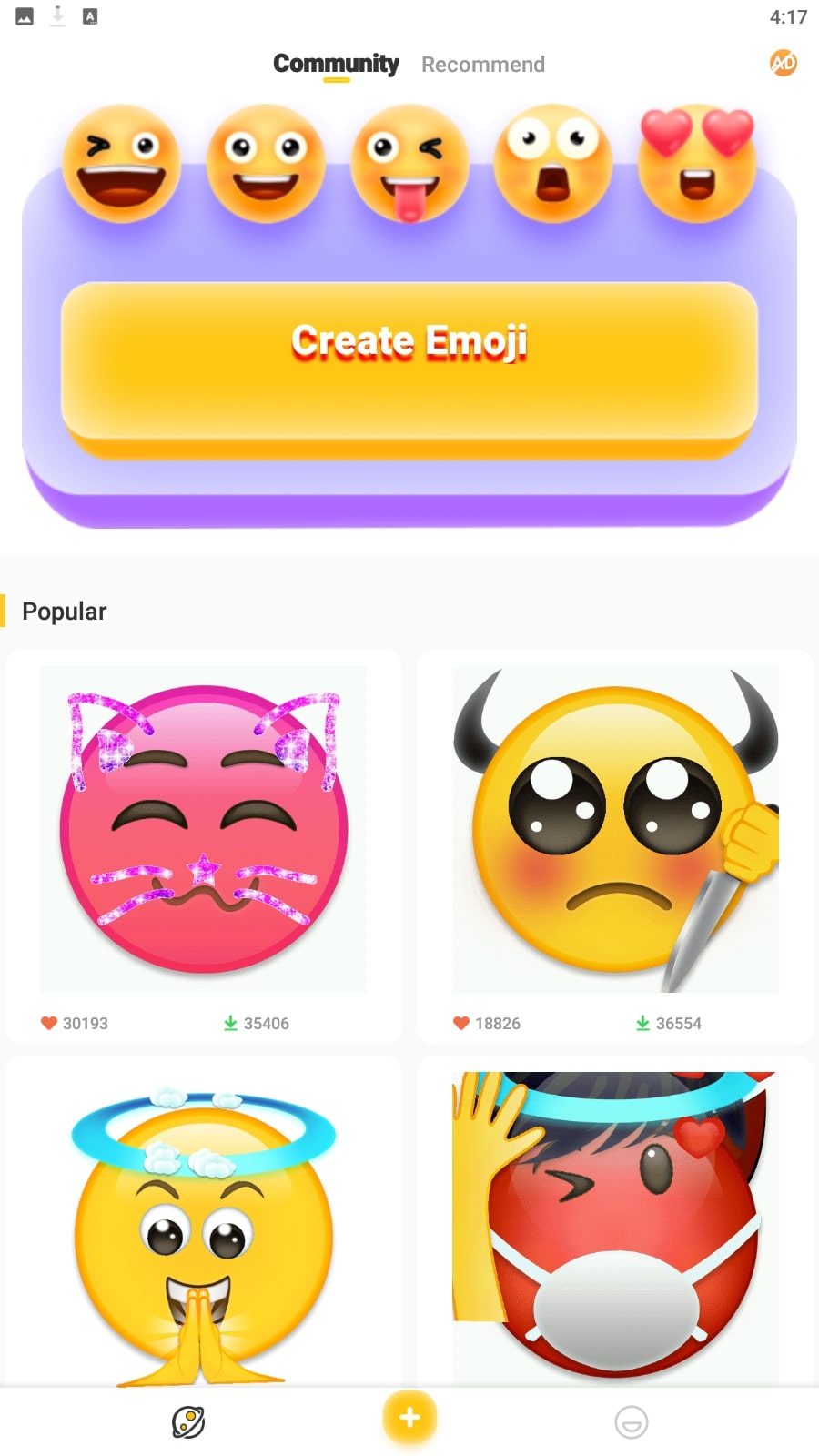 The app is a platform that allows you to express your personality and creativity. With it, you can create unique symbols that reflect your moods and feelings. To make others smile, send your creations to a friend. Your own sticker pack from the app will surprize everyone.

Moji Maker™ | Emoji Messenger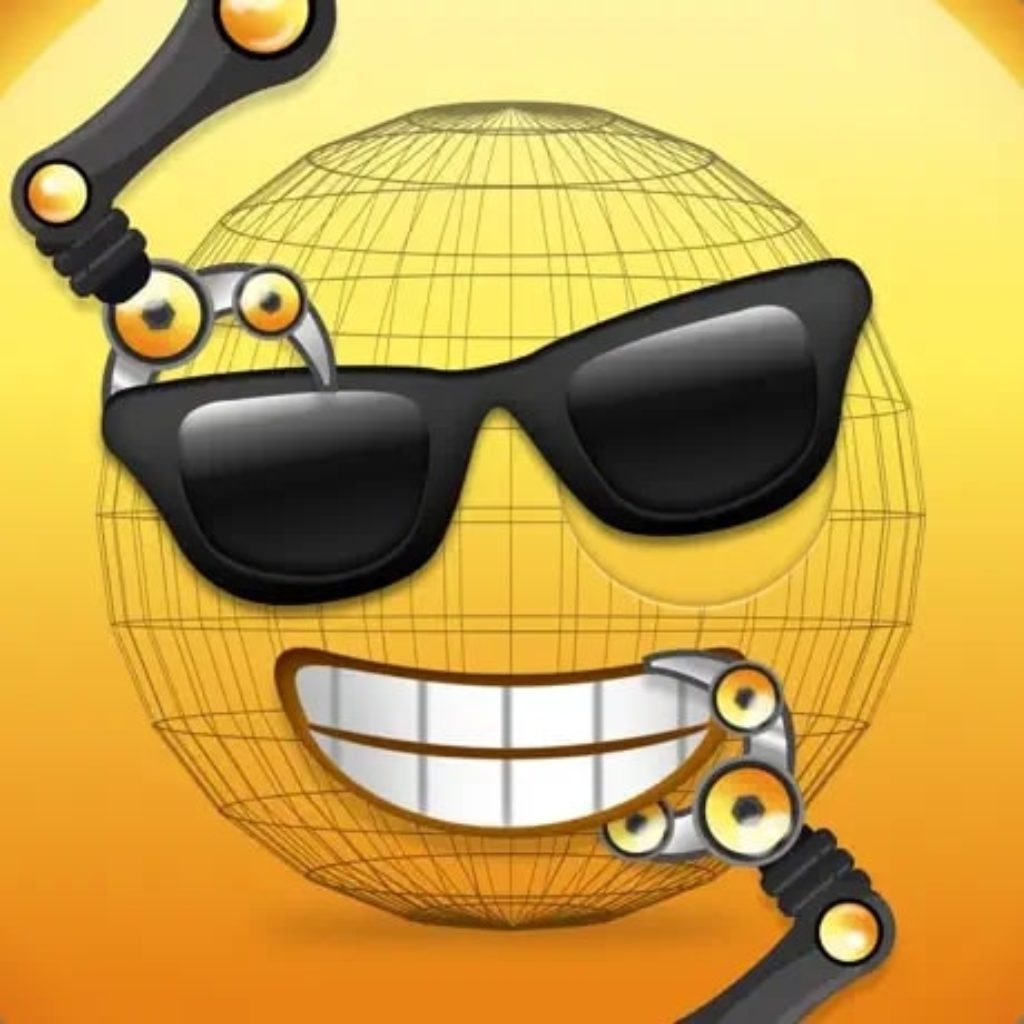 Moji Maker is a fun and entertaining app that allows you to make your own emojis and share them with your friends.
You no longer need to be limited to the standard set of emoji. Now you can create your own unique icons and share them on social networks, messengers, and chat apps.
The app provides users with many settings and tools to create customizable emoji. Choose the shape, color, and size of your emoji as well as add various elements such as eyes, mouths, mustaches, and even accessories.
This app is suitable for all age groups and is a great way to show your personality and creativity. Besides, the program offers many background images that you can use to create a unique emoji. You can choose images from the library or upload your own photo.
This tool will help you create emoji that are truly inimitable. The program has a simple and clear interface that allows even beginners to easily learn the app and start creating their own emoji.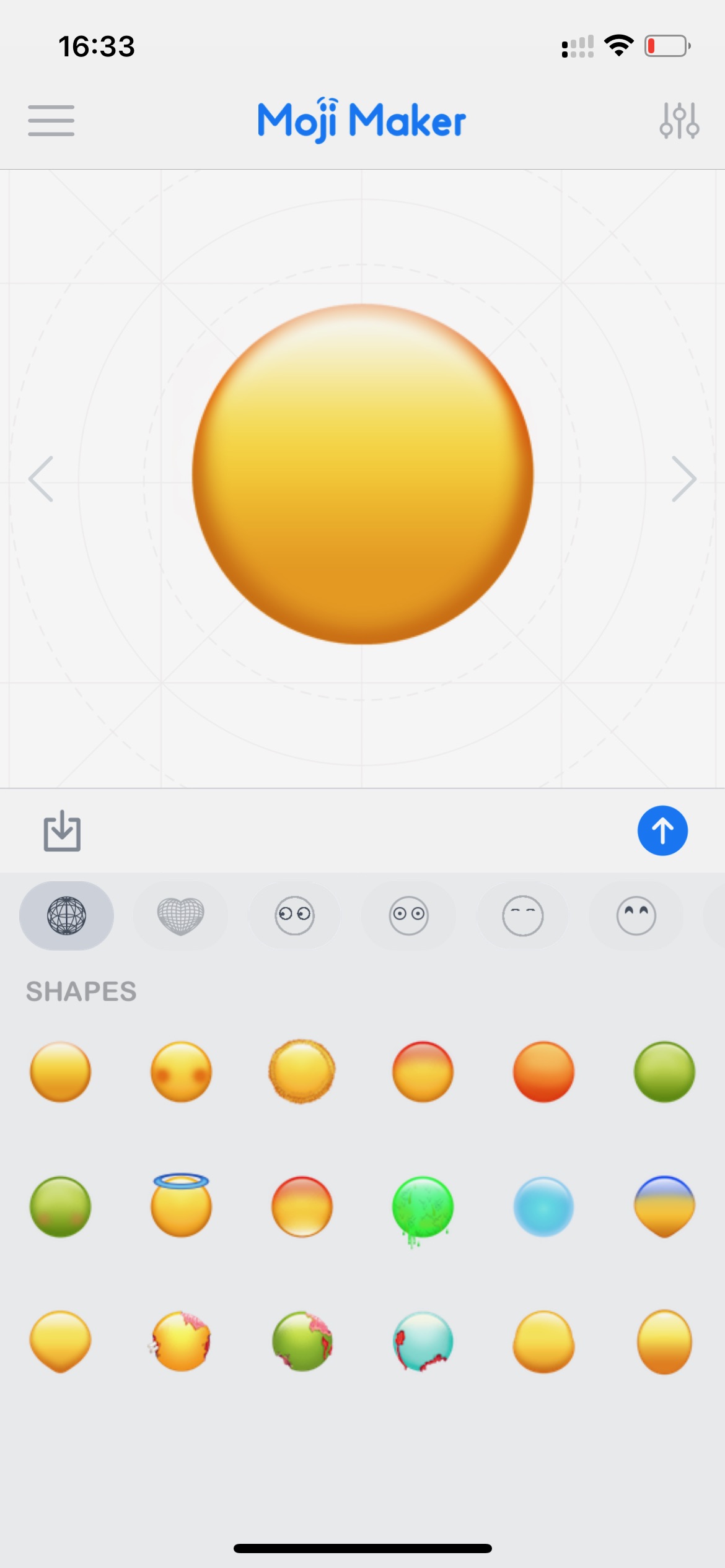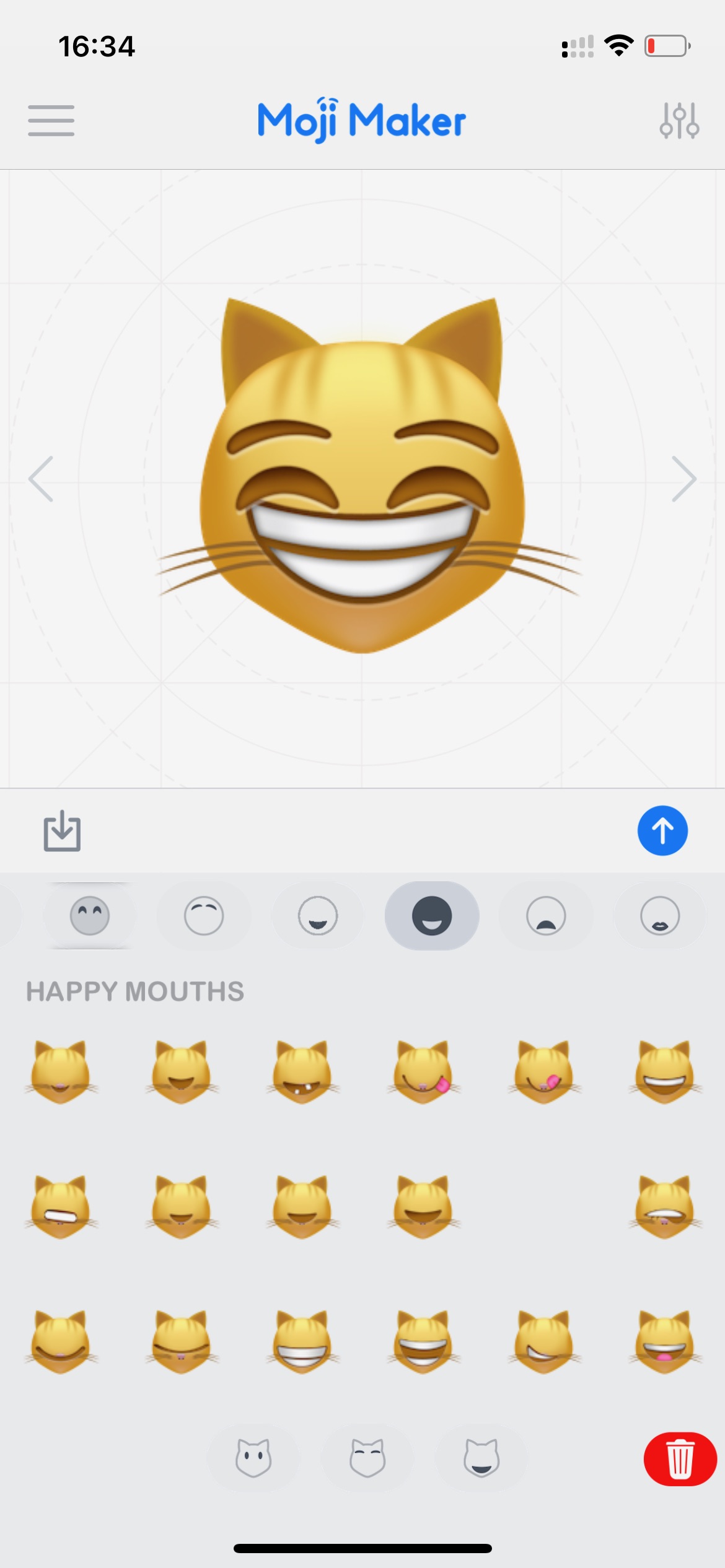 The app is also updated and improved all the time, adding new features and functions. This emoji generator allows you to create distinctive icons using many new and unusual tools.

3D Avatar Creator, emoji maker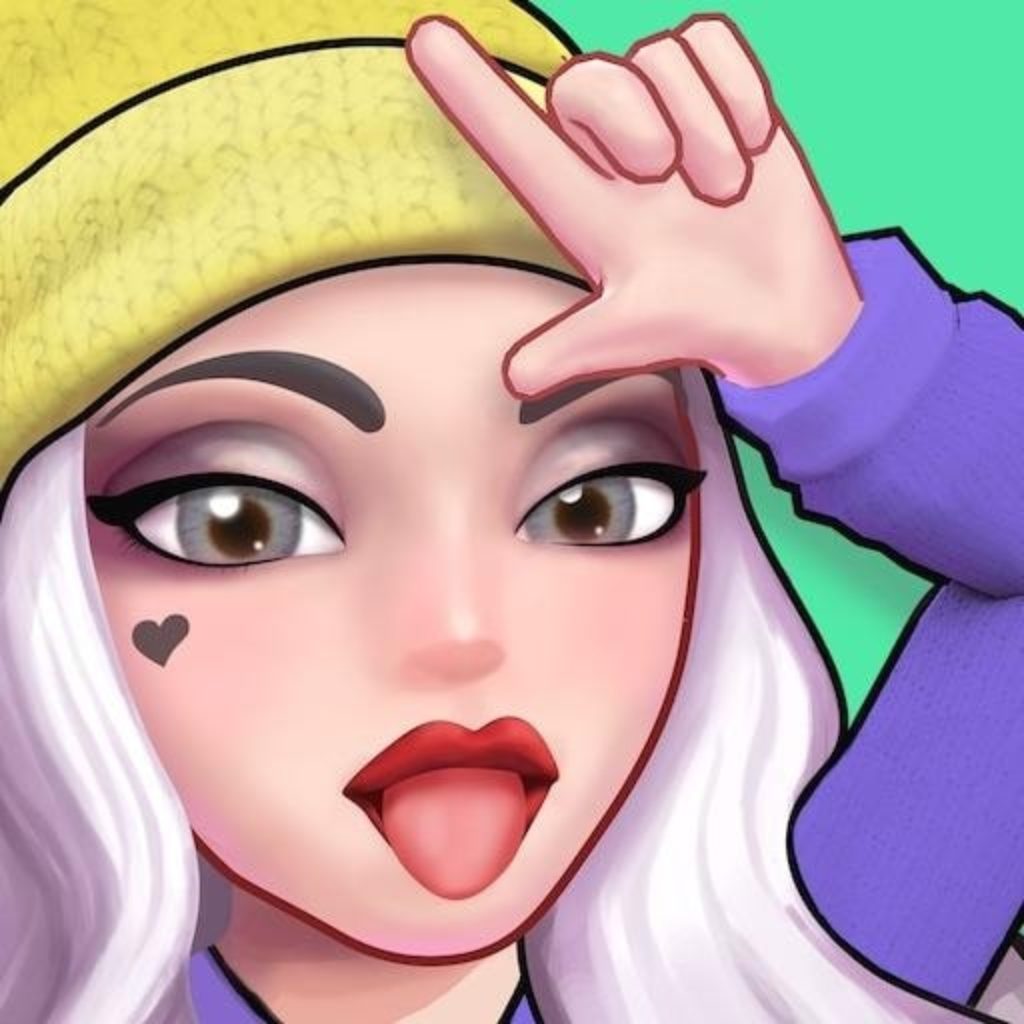 3D Avatar Creator is a unique app that allows users to create their own emoji sets and use them in any app and messenger.
In this app, you can easily and quickly create unique emoji using the tools available. Choose all the parameters and characteristics of your avatar: eyes, noses, mouths, ears, eyebrows, hair, and many others.
The app offers many different options for customizing and editing the emoji you create. You can resize, rotate or color them, and change their position on the screen.
You can also add text, frames, and background images to your emoji. Send your emojis in any app using your collection from the app. Save your emojis as you like and use them in the future.
The app is easy to use. It combines convenient tools and customization options. It's a great way to express yourself and decorate your messages with colorful emoji. Create really unusual animated stickers with your cartoon avatar. It will look just as you edit it yourself.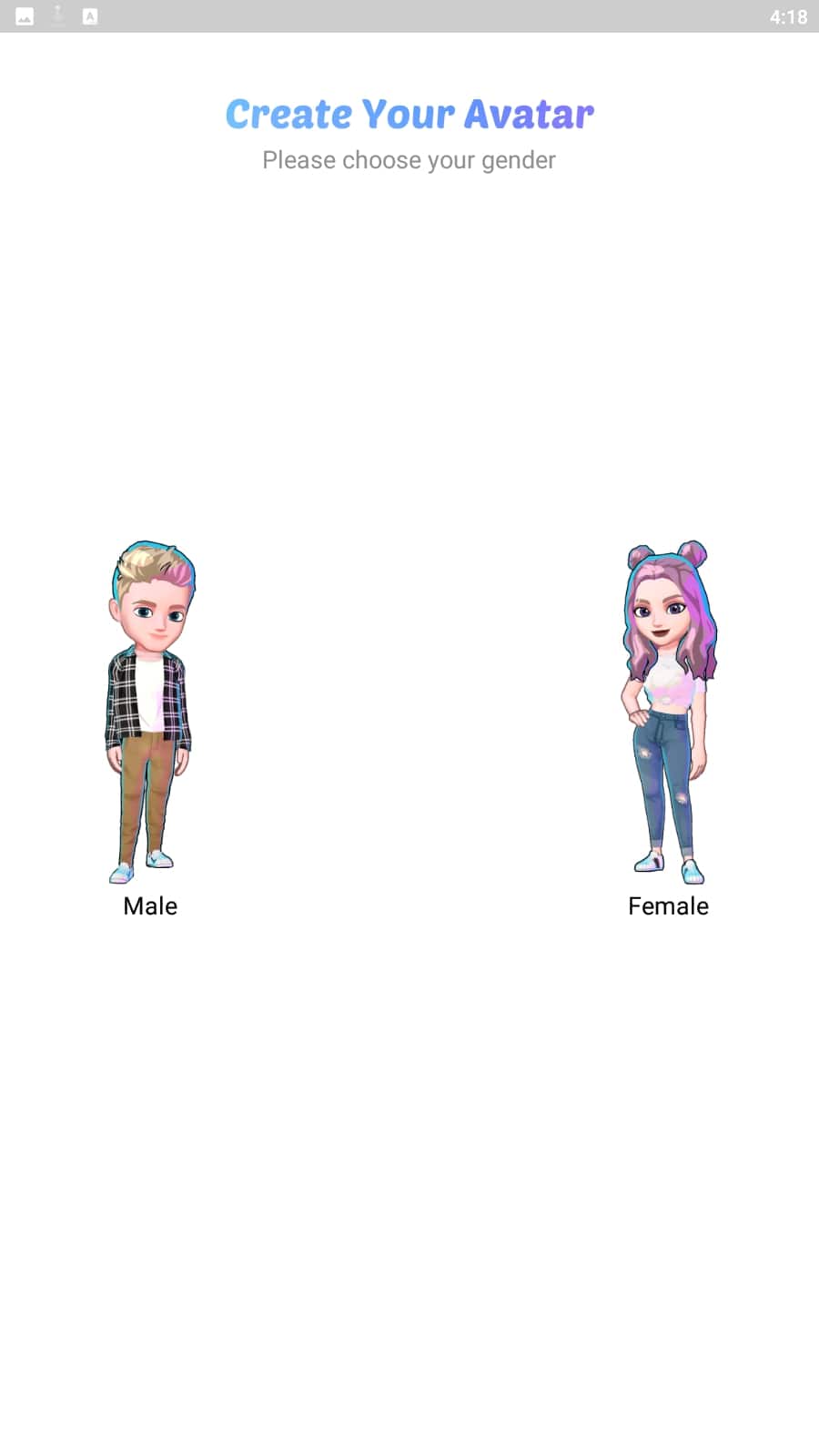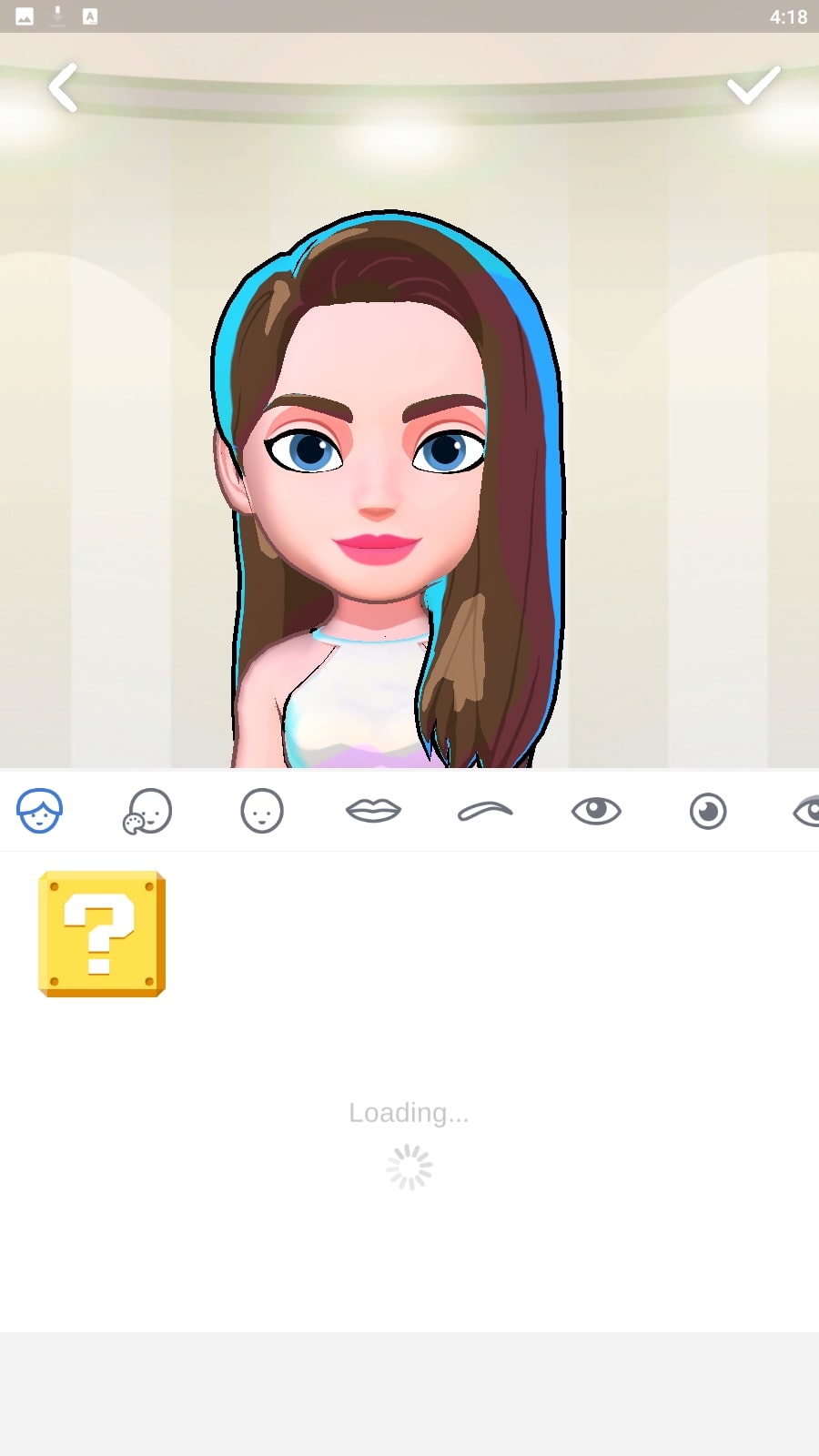 You can use an assortment of outstanding clothing, hair, hairstyles, and other attributes for this. Customize each element of the sticker, so they are sure to get unrepeatable appearance.

Emoji Maker – Customize Emoji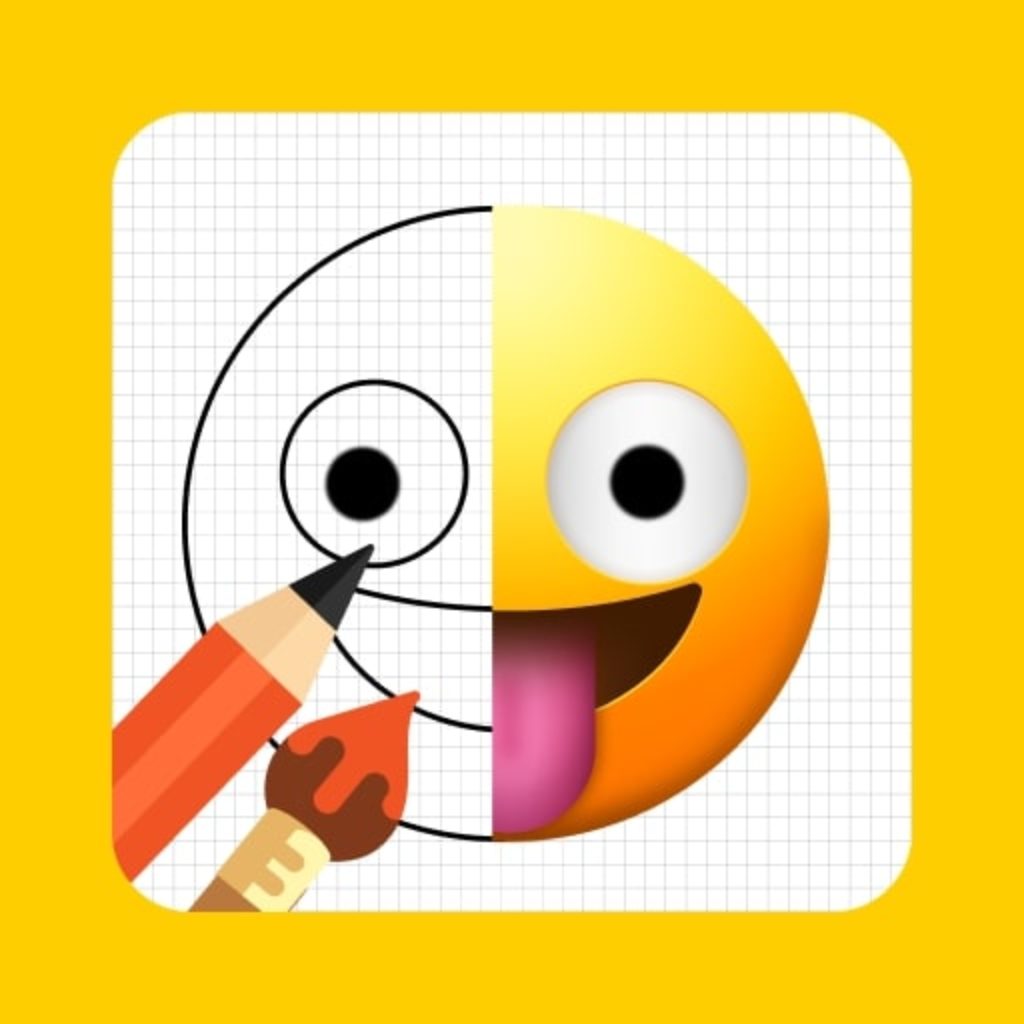 This app allows users to create unique avatars with funny faces and emotions on their mobile devices. It contains a huge list of options for creating your own characters.
Customize absolutely everything from the shape of its face to the color of its eyes.
The app has a fairly simple design and easy-to-use interface, making it accessible to all internet users. You can choose any options from ready-made templates and use them in your unique avatars.
In the app, you will find a variety of elements and different effects to add uniqueness and originality to your emoji. Use your stickers in correspondence with friends and family through various social networks. Thanks to this, you will have the opportunity to share your creations.
This is a professional and powerful app that will appeal to beginners and experienced users alike. It is perfect for those who like to show their imagination in creativity. Here you will be able to create an unlimited number of stickers, which will be available for use in any texts and publications.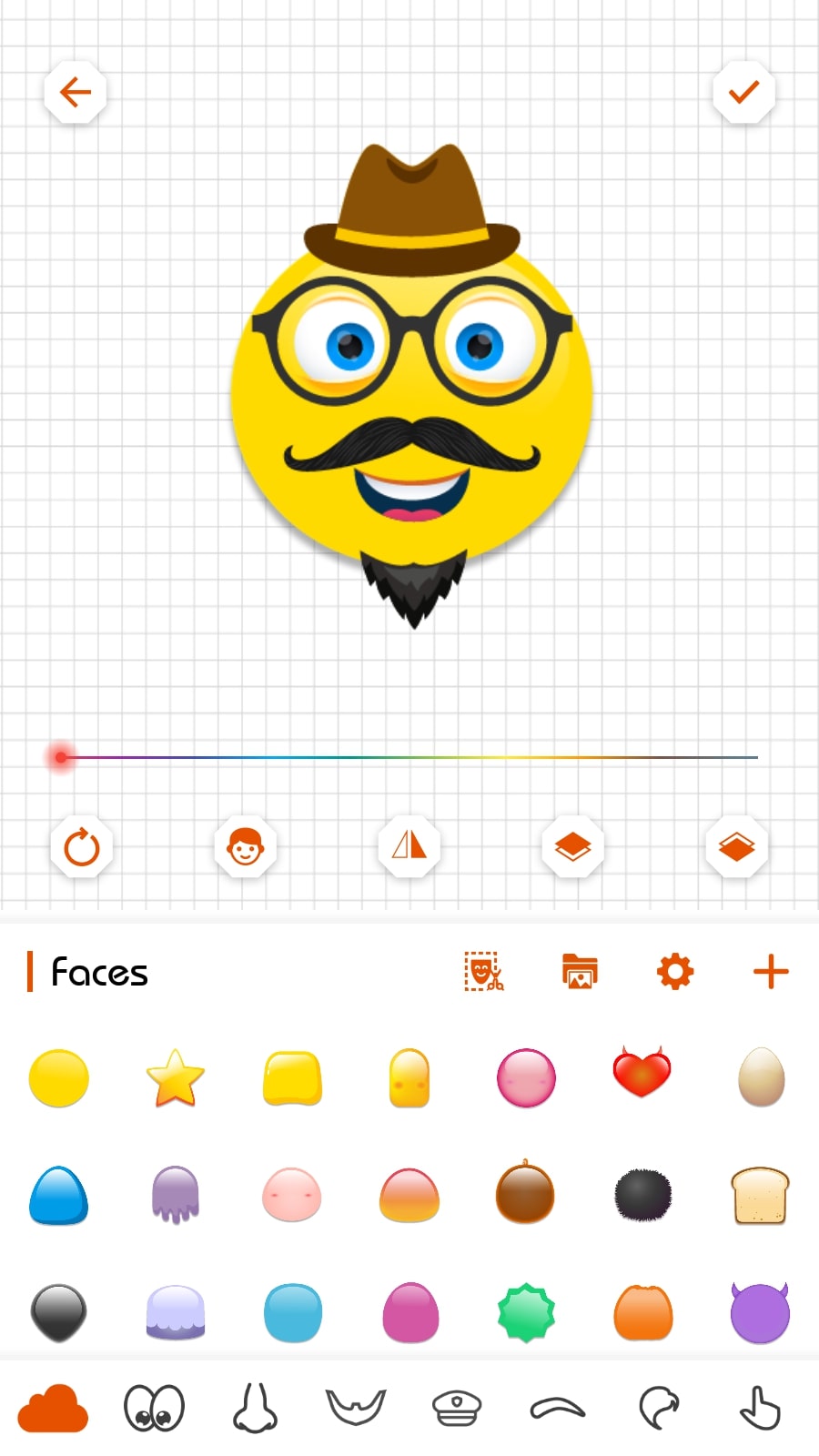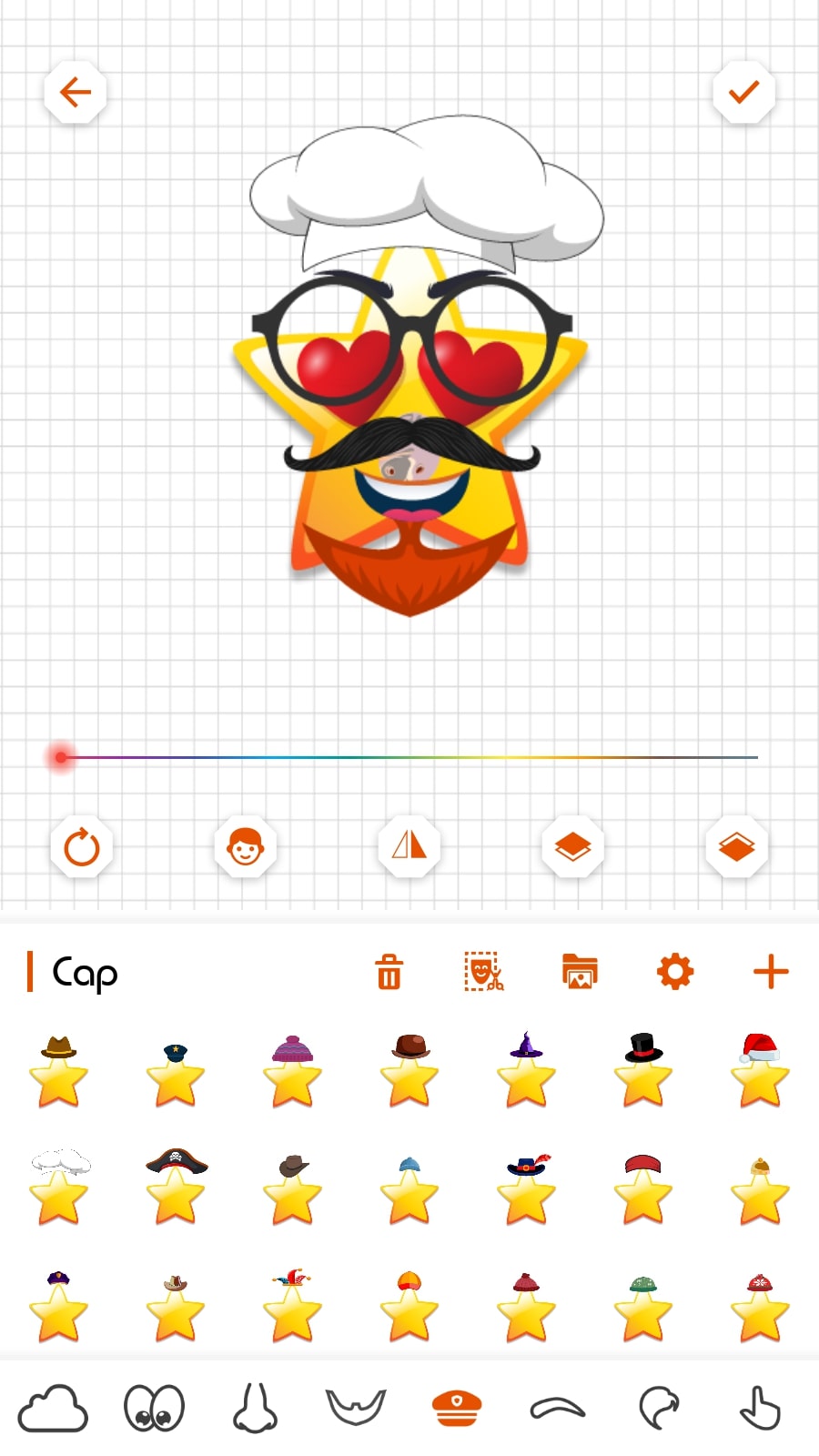 You can even use them with the quick-access keyboard, making the process of adding them even easier and more convenient.

You may also like: 11 Best Animoji & Memoji Alternatives for Android & iOS
Memoji: Create emoji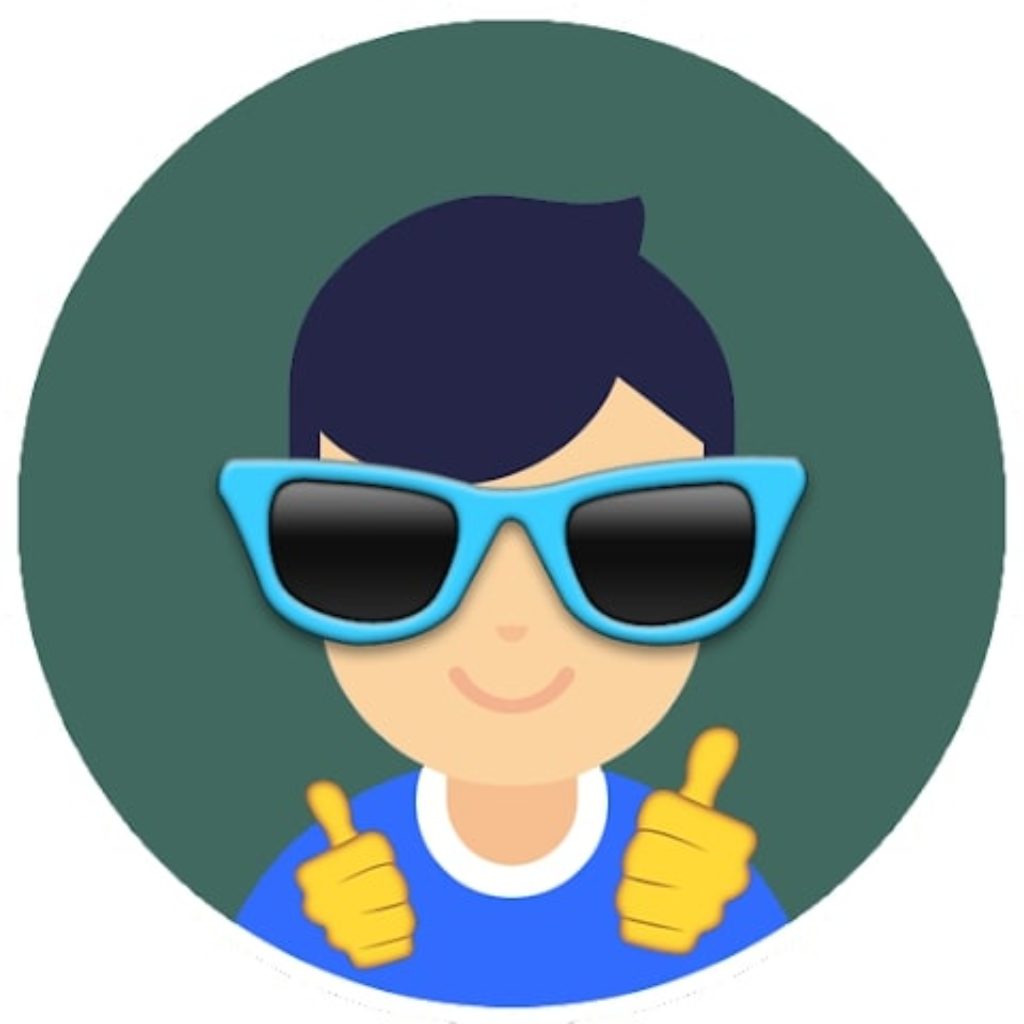 Memoji is a handy and simple app for making your own emojis that can be used in social networks, messengers, and other apps.
With this app, you can create personal emoji that looks just like you. This will make your online correspondence more rich and unusual.
This app uses your smartphone camera to display your face. You can use this feature to create a personalized avatar that combines elements of familiar emoji and your appearance.
Choose various options: face shape, eye color, eyebrows, mouth, and other parameters of your avatar, depending on your preferences.
The app also provides many extra features to make your smiley more unique and original. You can choose outfits, accessories, tattoos, and other elements to make your emoji turn out in your own style.
Besides, you can use different emotions and gestures to make your virtual image more expressive and unusual. The app also allows you to share your work on various Internet platforms and other apps. You can export the emojis you create as photos or GIF animations.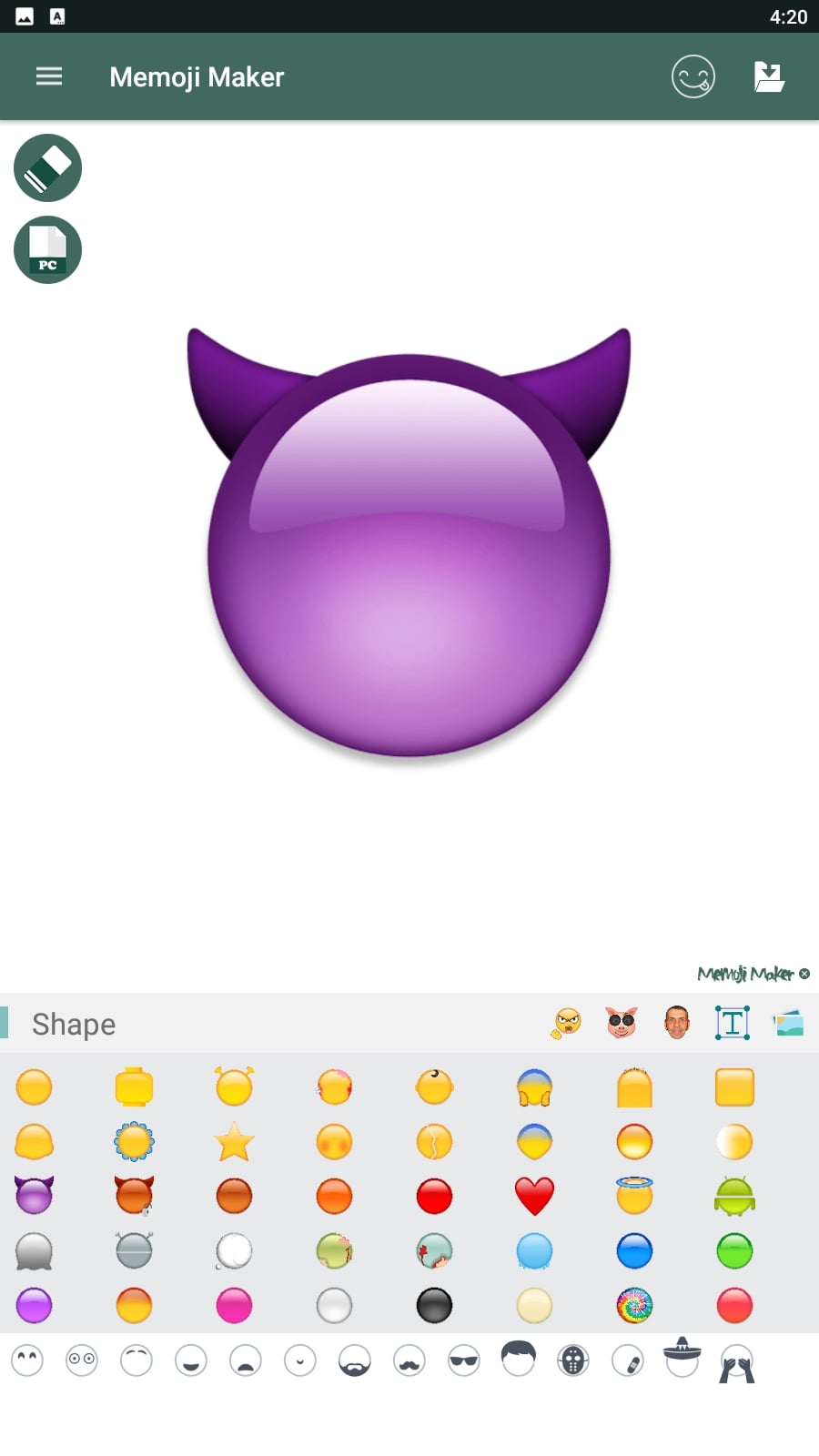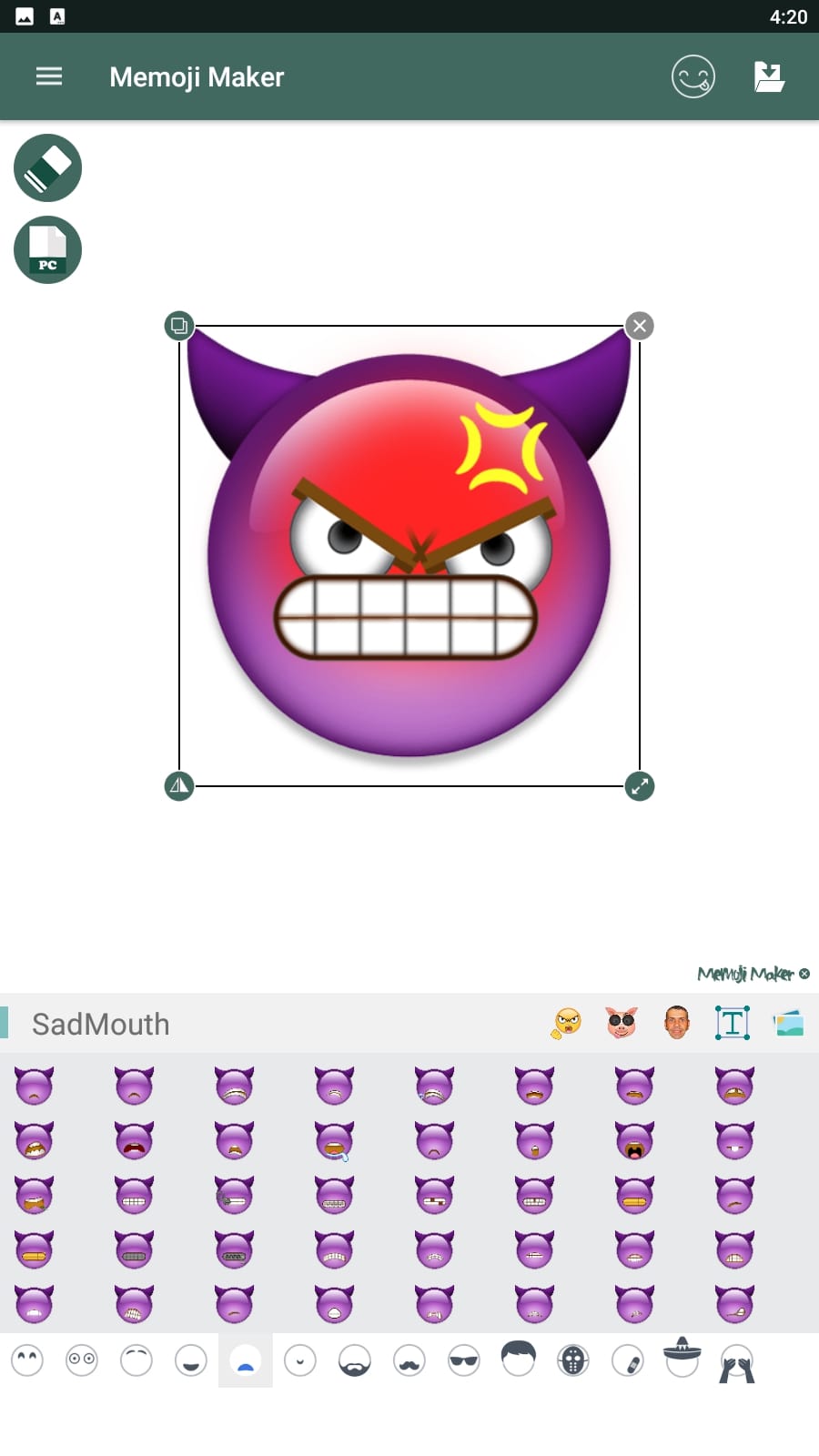 Upload them to the repository and show them to your friends and acquaintances. The app also provides a simple and user-friendly interface that allows you to create personalized emoji in a few clicks.


Emoji Creator – Emoji Maker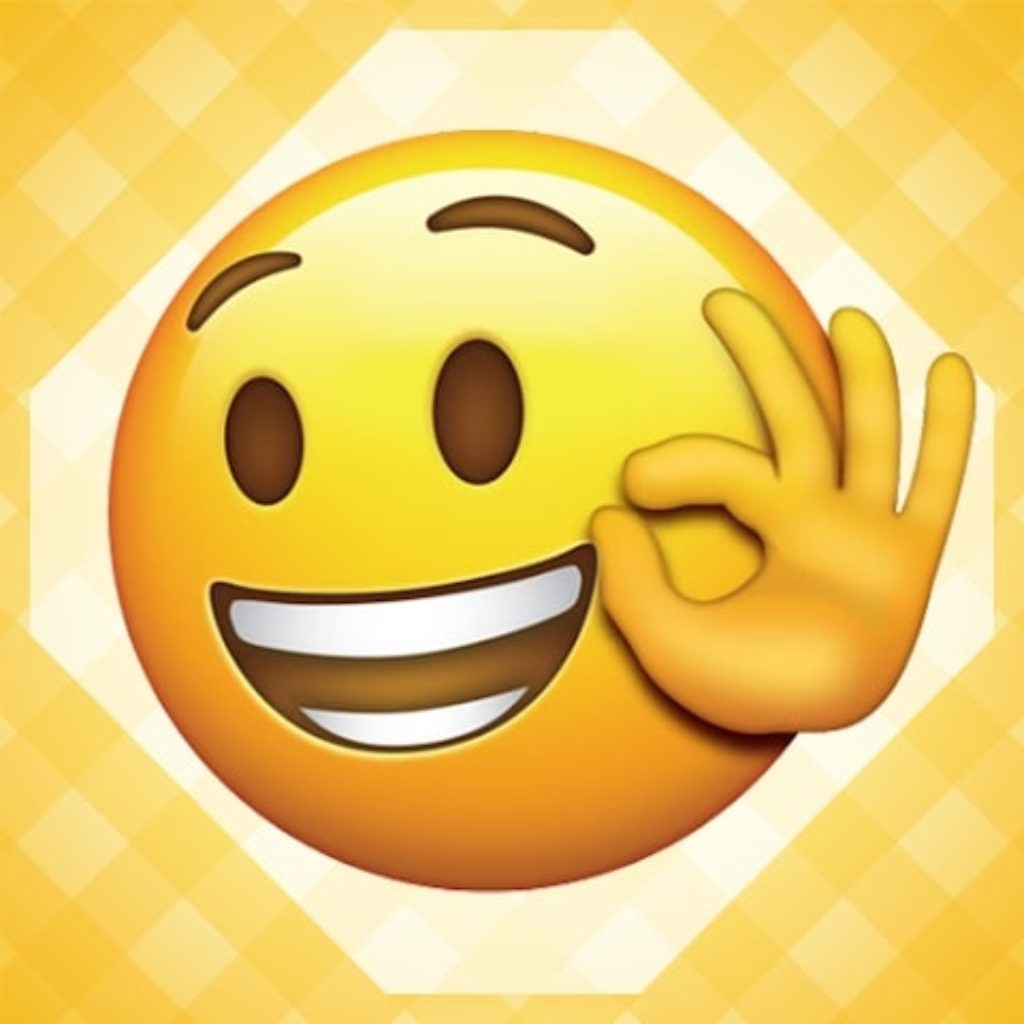 Emoji Creator is a clear and easy-to-use app that allows you to implement your own emoji design. You can express your emotions, feelings, and mood with unique and original stickers specially created for you.
This app is the perfect tool for creative people who want to create their own emoji. You can add different elements to them, such as eyes, mouth, hair, clothes and more to create the emoji you have always dreamed of.
In this app, you will be able to share your work with other people. Save your emoji on your device and send them to your friends on various Internet platforms and other sources.
The app has a simple and easy-to-use functionality that makes the process of creating emoji fast and fun.
The program has many features that allow you to customize every element and detail of your emoji. You can change the colors, size, and shape of the elements to get the perfect design.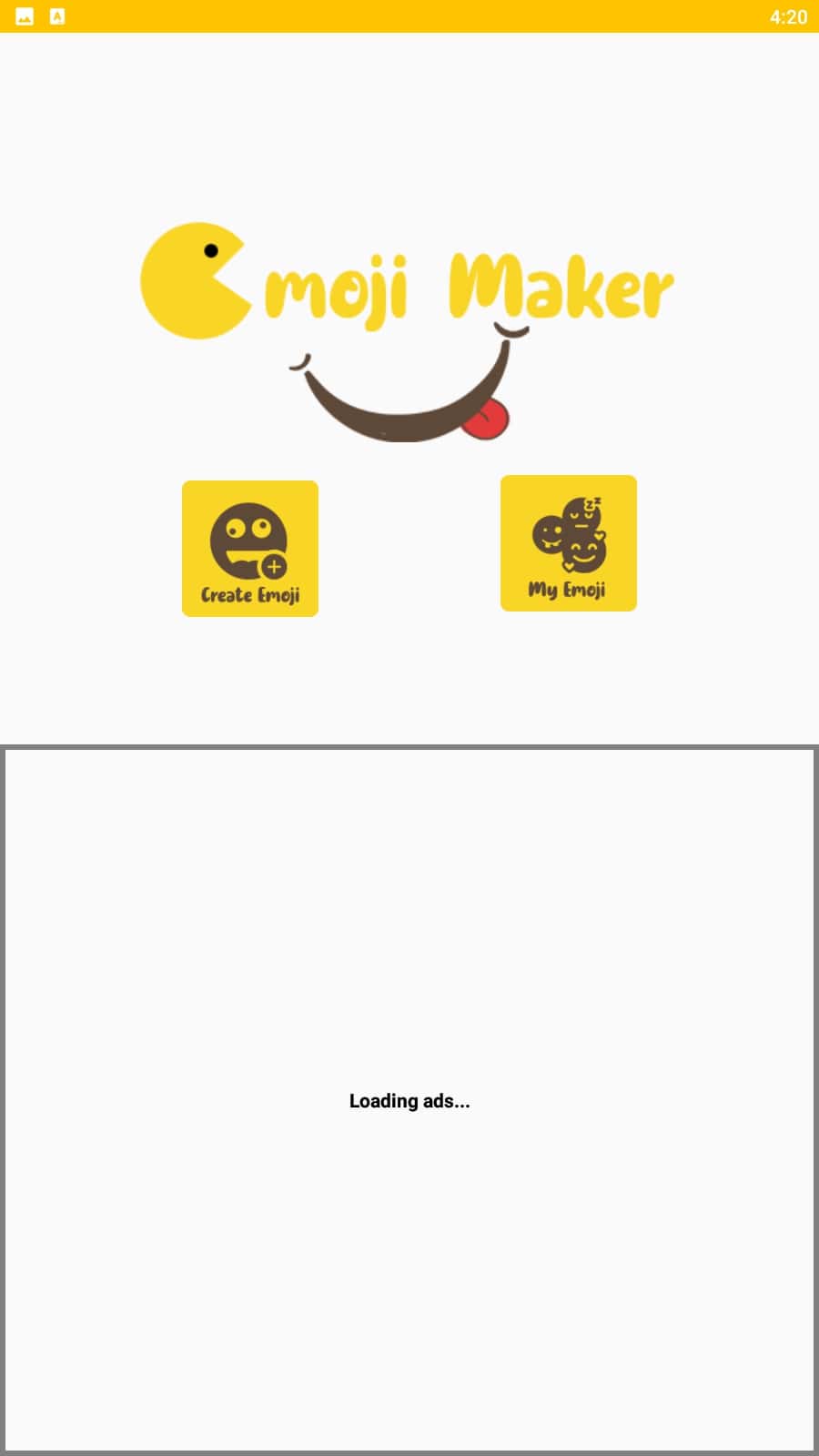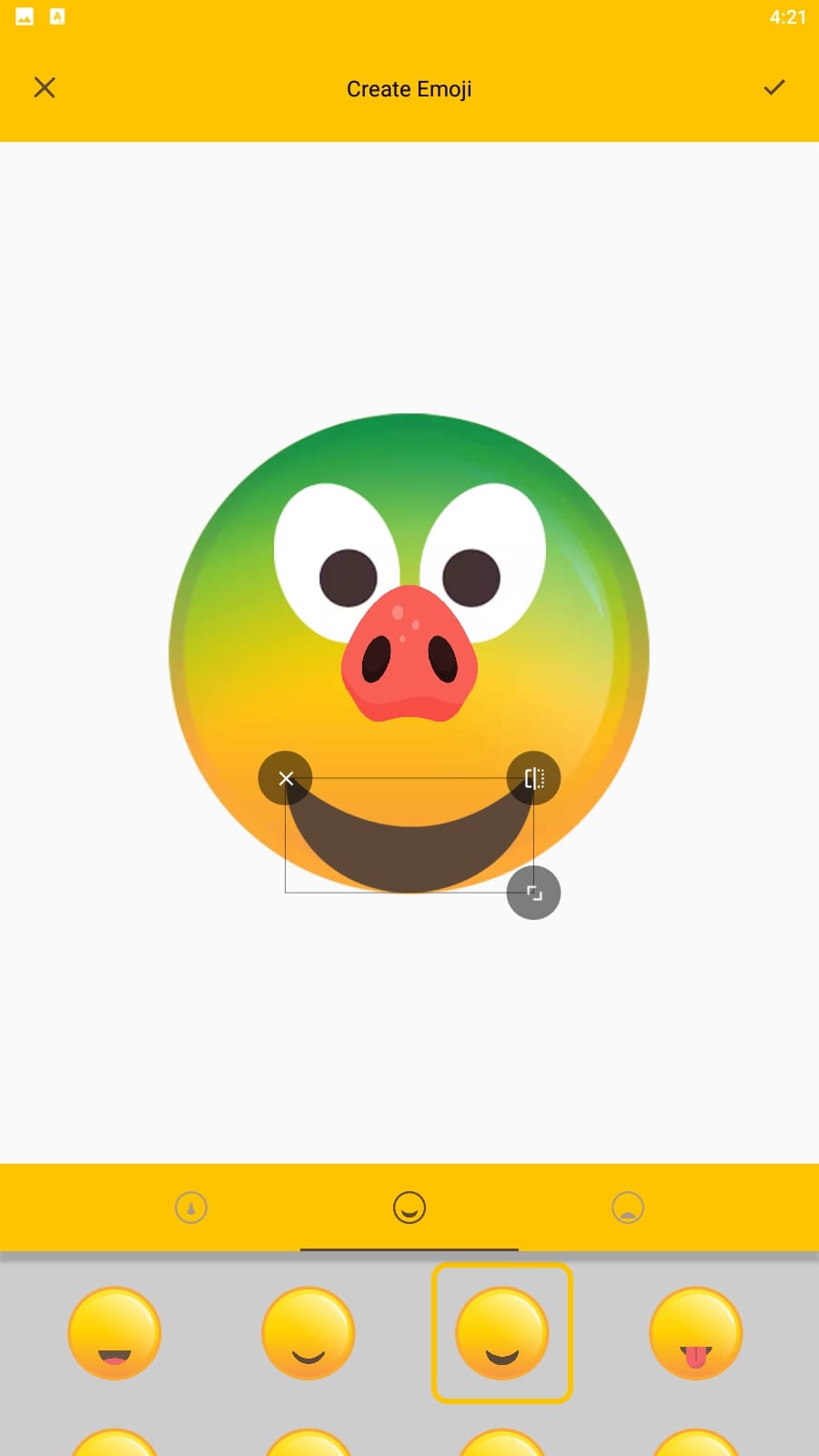 This app provides high-quality avatars and fast operation. You can create your emoji anytime, anywhere, using only your mobile device.

Emoji Maker: Emoji Editor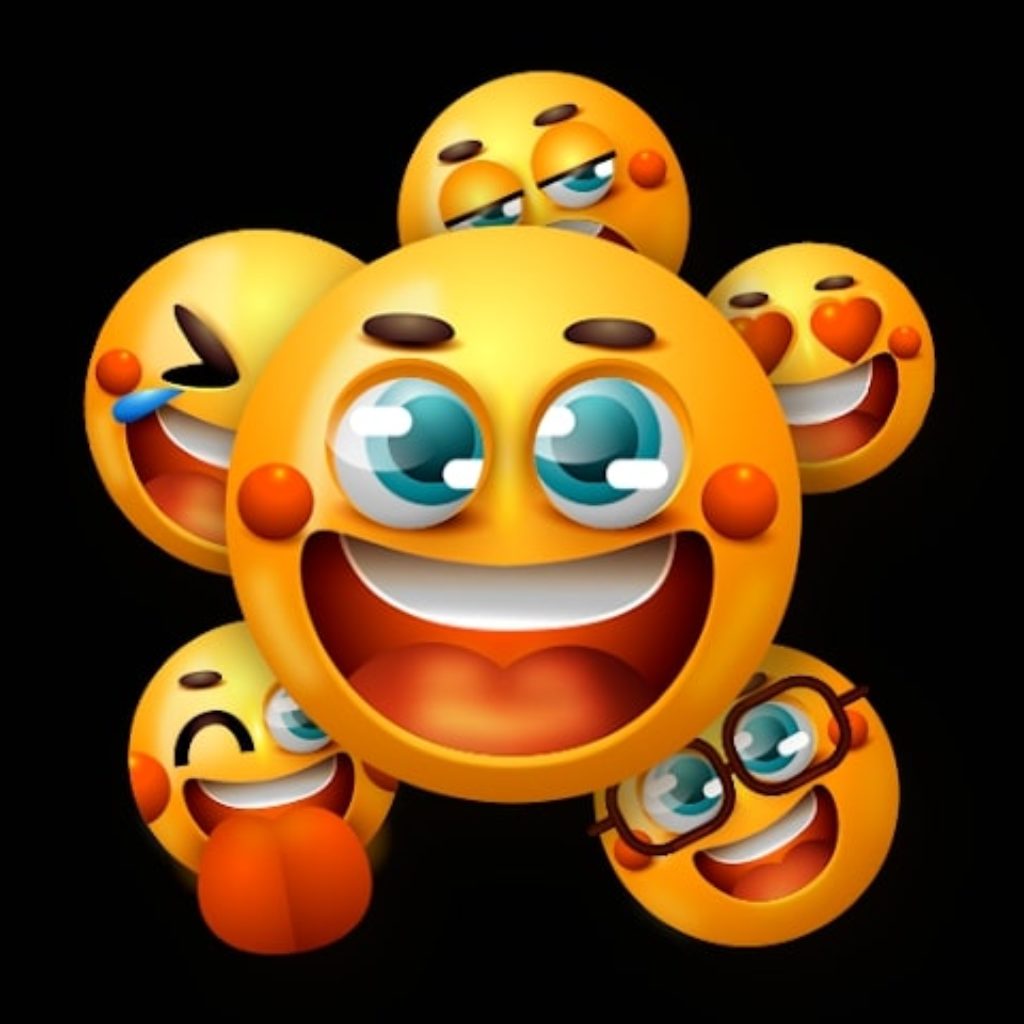 Emoji Maker is a fun app for creating your own emoji and stickers. In this modern app, you will be able to create unique and original emoji, which later can be used in messages, comments, and even social networks.
With the app, you will be able to make emoticons of any shape and fill them with different effects, pictures, and text.
There are many settings available in the app to make your emoji look exactly the way you intended it. Choose the color, shape, and size to suit your tastes.
Moreover, the app is easy to use and offers a wide range of tools to change your emoji. Share your emoji with your friends and family in your correspondence since you can add stickers to your smartphone keyboard itself.
You will also be able to upload them to various social networks and messengers. This is the best app for those who want to add their own emoji to their messages. It provides many options for creative and original people and allows them to express themselves digitally.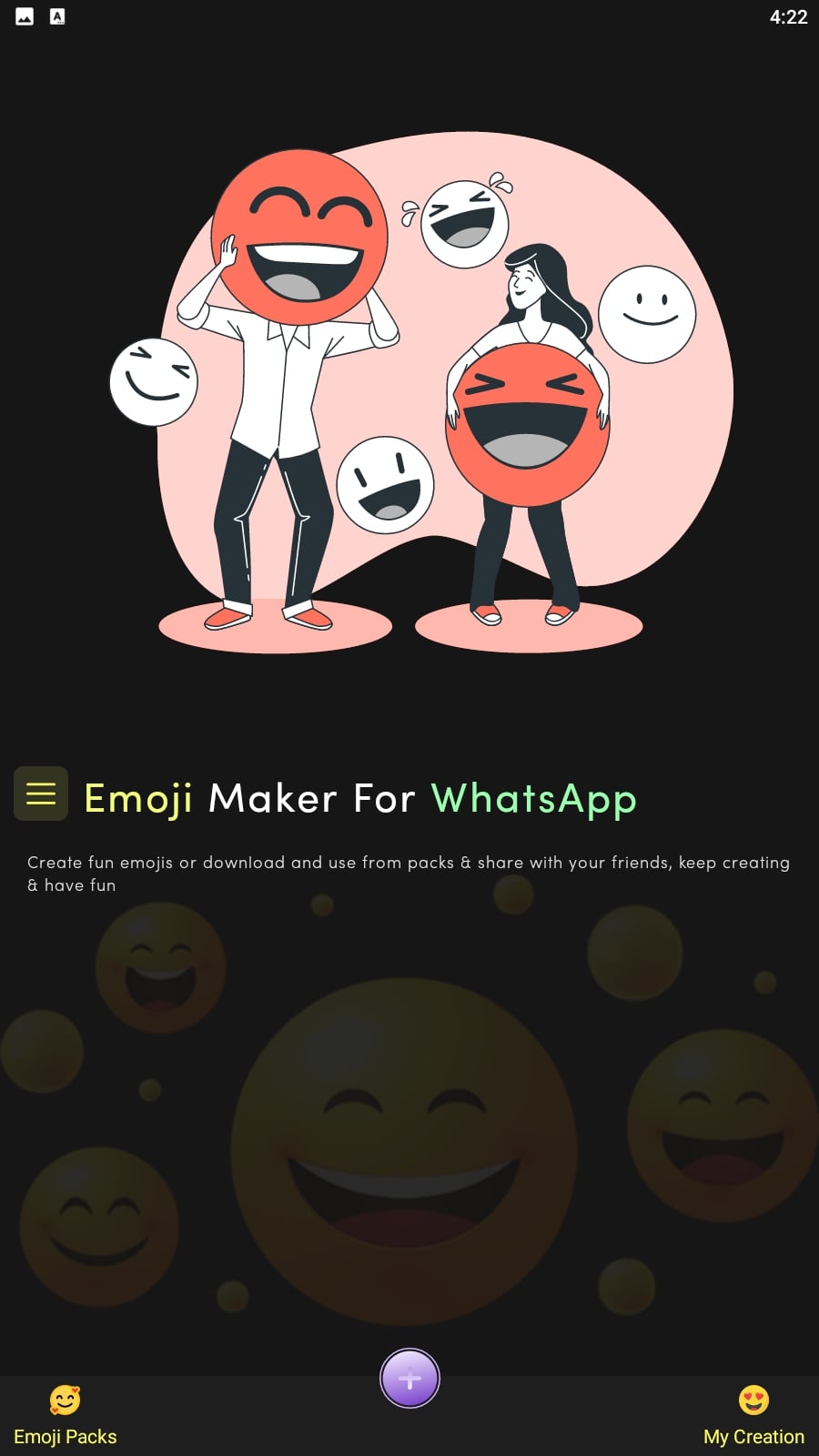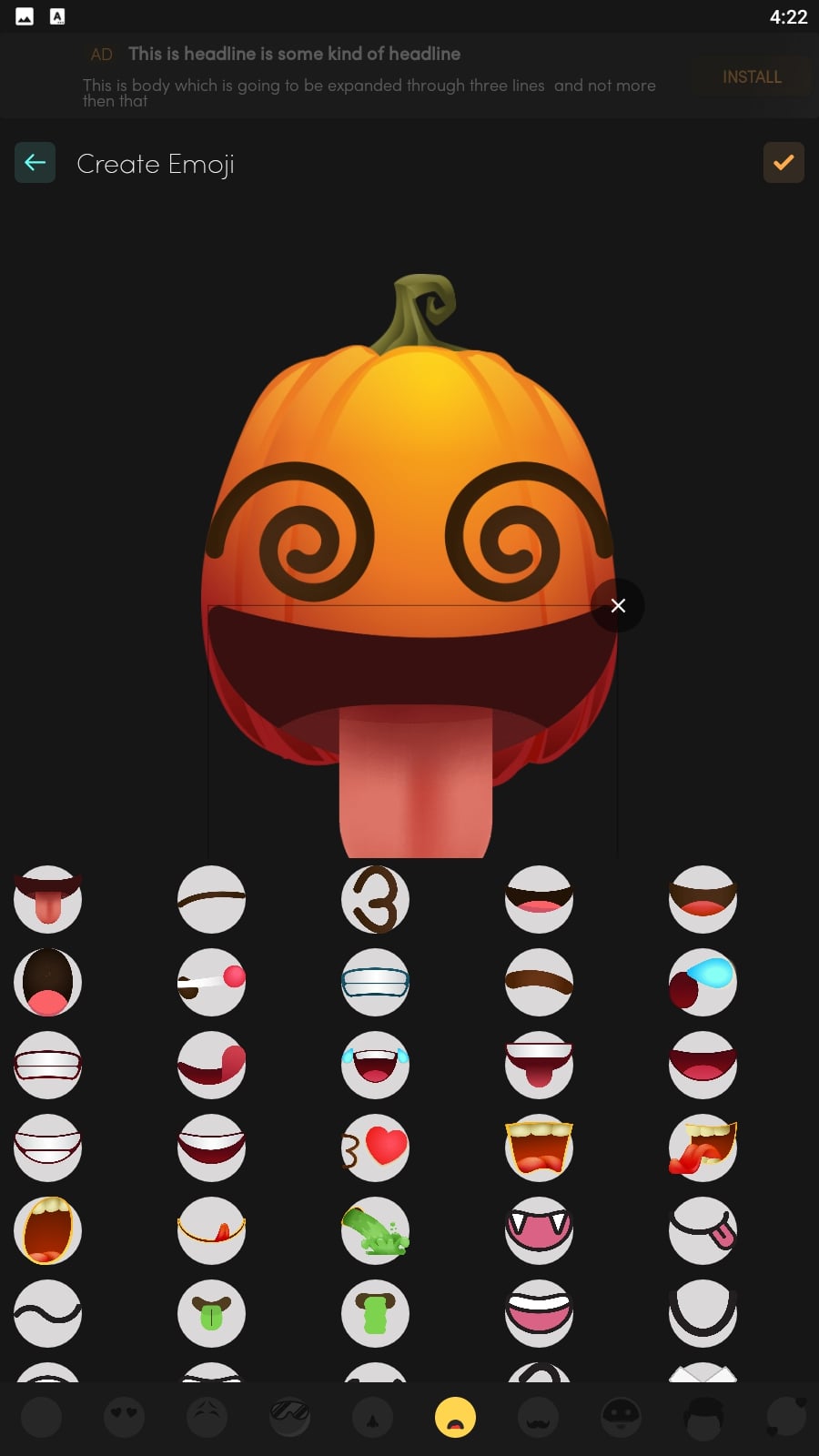 Among other things, the app also uses the latest technological developments to achieve the highest level of accuracy and realism. This app uses machine learning algorithms to create emojis with realistic details.

Kapwing
This service lets you create your own emojis that you can then use for your own correspondence or publications. Here you can use the full line of tools for your emoji. Choose from a variety of images and extras to make your emojis more realistic and interesting.
You can reflect personal qualities and emotions, as well as express your imagination and fantasy to make your emojis even more original and unusual.
The service has a fairly simple interface that even beginners will be able to deal with. All the tools are publicly available, so you do not have to spend a lot of time looking for them.
For your emoji, you can easily customize the shape and size, as well as other parameters that will make your images even more original and unique. You can easily use stickers in your messages or just on your photos. They can be added anywhere and without any restrictions.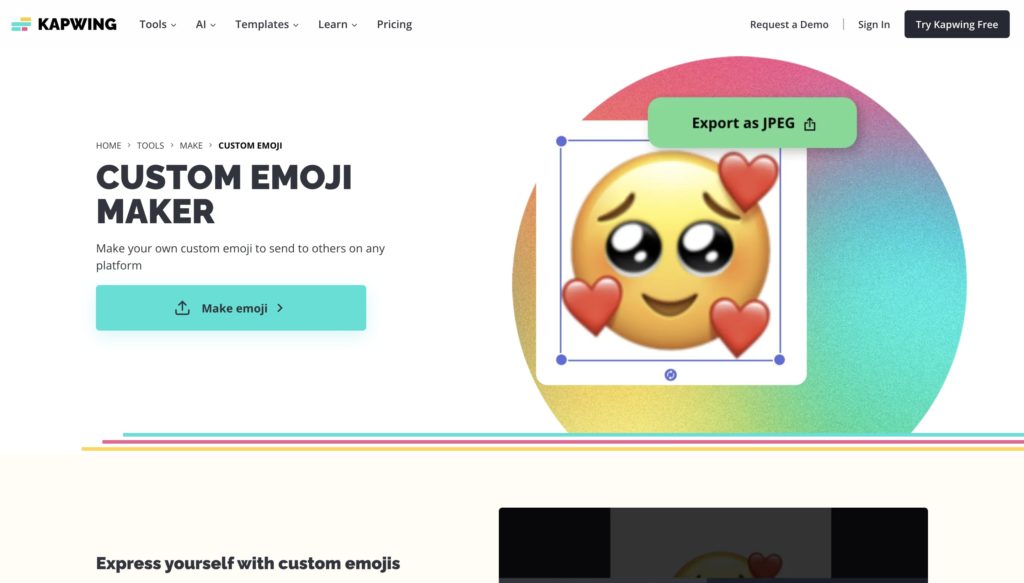 It is possible to create stickers of any format in the app so that you can share them not only through text. All your finished works will be stored in the memory of your device, so you can access them at any time.

You may also like: 11 Best Picture Outline Maker Apps for Android & iOS
Fotor
This is a free service constructor for creating your own emojis. Here a huge collection of different tools and attributes will open in front of you, which will be useful in creating unique stickers.
You will be able to turn ordinary and classic emoji into custom stickers. For variety, you can add different accessories and extra elements that will make their appearance even more attractive. You're also guaranteed to like this service because it has a simple and accessible interface.
You can easily learn how to create your stickers in just a couple of minutes. To spend less time and create more variety of emojis, you can use ready-made templates.
In the app, you can easily record any changes to your emoji so that you can download them to your device at any time, and then use them for further actions. For example, you can export your presets to any platform to share with friends and family.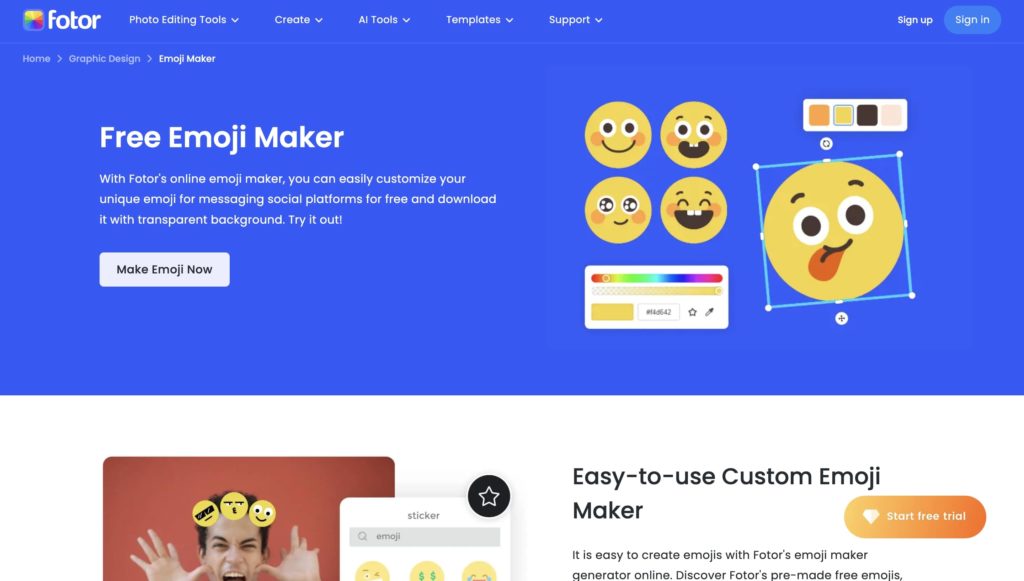 Embed your new emoji into your keyboard so that they are always at your fingertips. Thanks to a free collection of tools and features, everyone can use this app. Here you have to create your own designs that you can share with other people and users of the service.