Flying a kite is something most people have tried in their lives. Although it has recently become a very popular hobby it might be a challenge to fly a kite in a real life. That's cause you need specific weather to do it successfully.
Fortunately, there are lots of kite flying games for Android and iOS that provide you with realistic kite flying experience. These games empower you to rule virtual kites in different locations and cut the opponents that cross your way.
In case you enjoy playing games with minimalist design, check out these free low MB games.
There's the list of the best apps that category you should try. Have a look!
Kite Flying – Layang Layang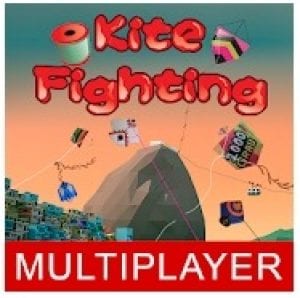 As its name supposes, Kite Flying — Layang Layang is a kite flying simulator that will be lots of fun for you.
By the concept of this game, your main gold here is to fight with the kites of other players. As expected, the battles take place in the sky and you get to compare with real people.
Therewith, you need to enter the on-game rooms to join one of the battles — there are lots of fights happening all the time so you will always find the one to play. You can even make your own rooms and invite your mates to join.
As for the visual of the game, it's colorful and minimalistic at the same time. All the kites are drawn beautifully with all the small details. It needs to be said, the game has a huge compilation of kites of all types.
There are kites of different shapes, colors, lines, and all that- there are more than 500 options. Plus, most of these kites are made in the image of kites of different countries- from Brazil to France. There are also lots of different settings you can pick from.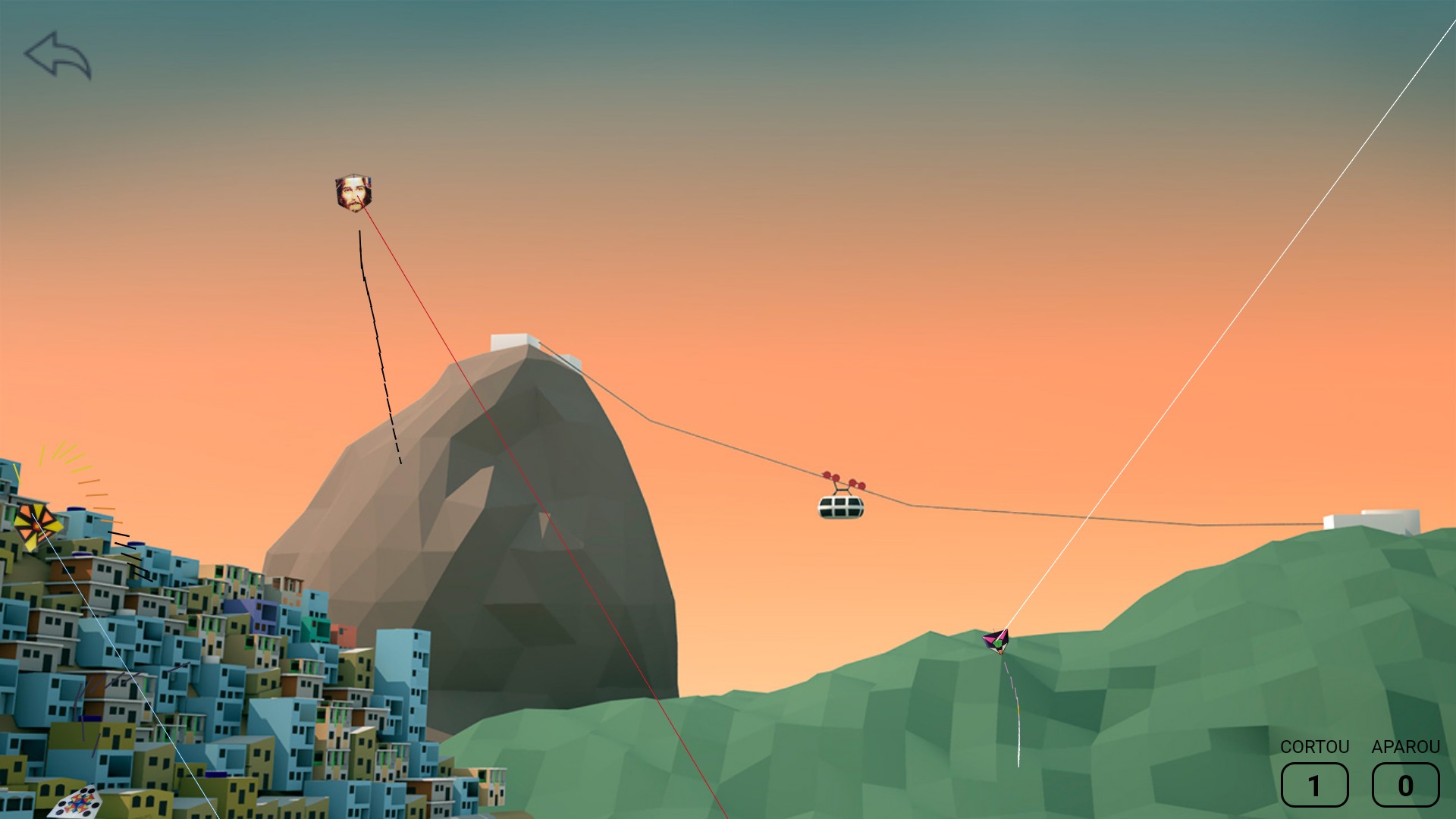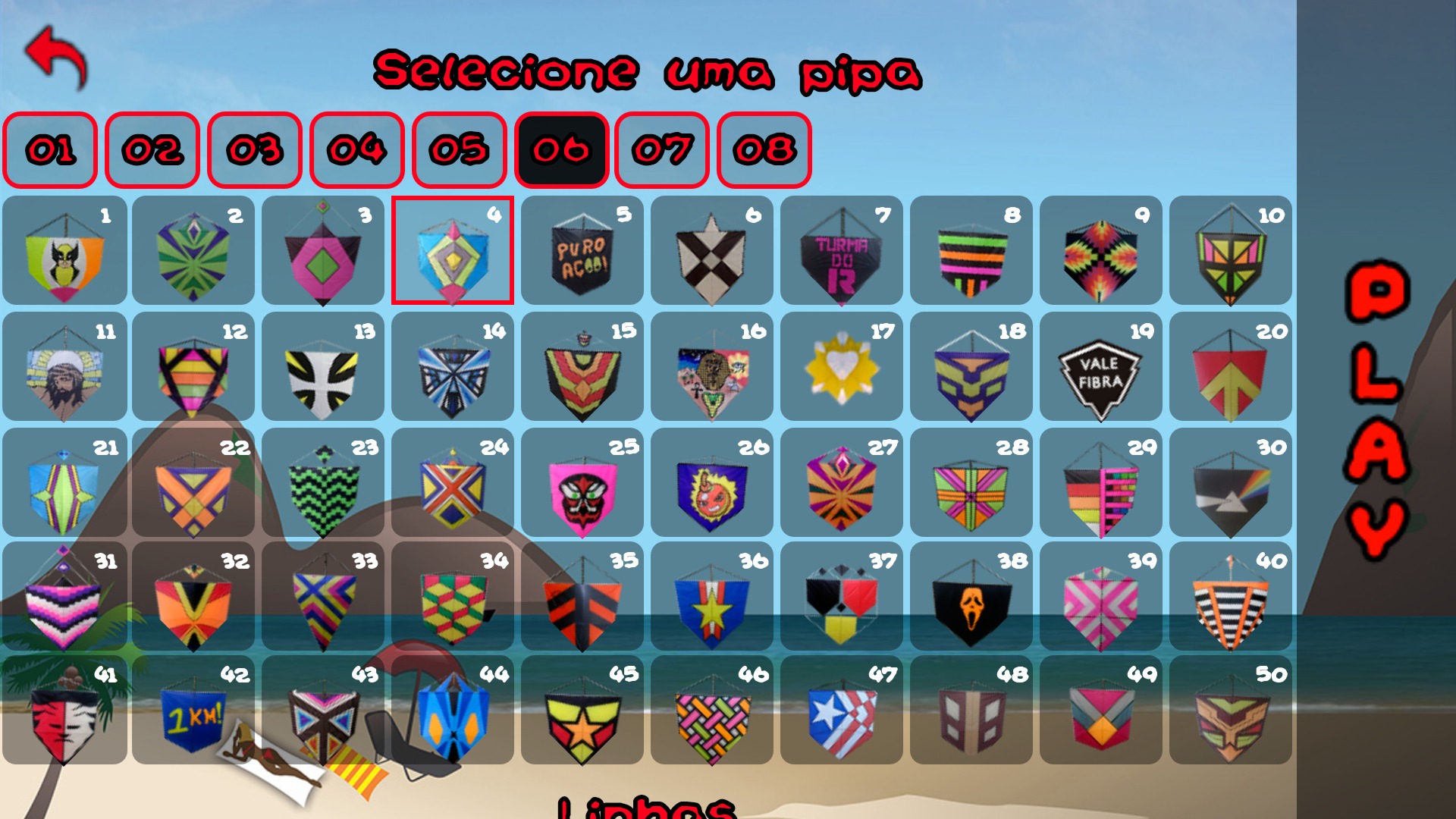 You may also like: 9 Best roadblock game apps for Android & iOS
Pipa Combate 3D – Kite Flying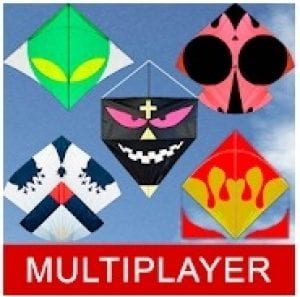 Pipa Combate 3D is a game that provides you with the ultimate kite flying experience.
The main key of this game is a super realistic 3D graphics that empowers you to feel the whole atmosphere of ruling a flying kite. Besides, you get to try various environments — from cities to the beaches and more.
Beyond that, the locations covered by the game do not just model of the cities — they all have authenticity and charm. For instance, the walls of the buildings can have graffiti art and all that.
Furthermore, all the kites recreate the models that exist in a real-life and all of them come with unique features. The game also has an authentic funk carioca soundtrack.
Another thing that needs to be mentioned is the kites in general. There are more than a hundred kite types that are drawn to the smallest details. Therewith, all kites are related to real counties and reflect national ornament and colors.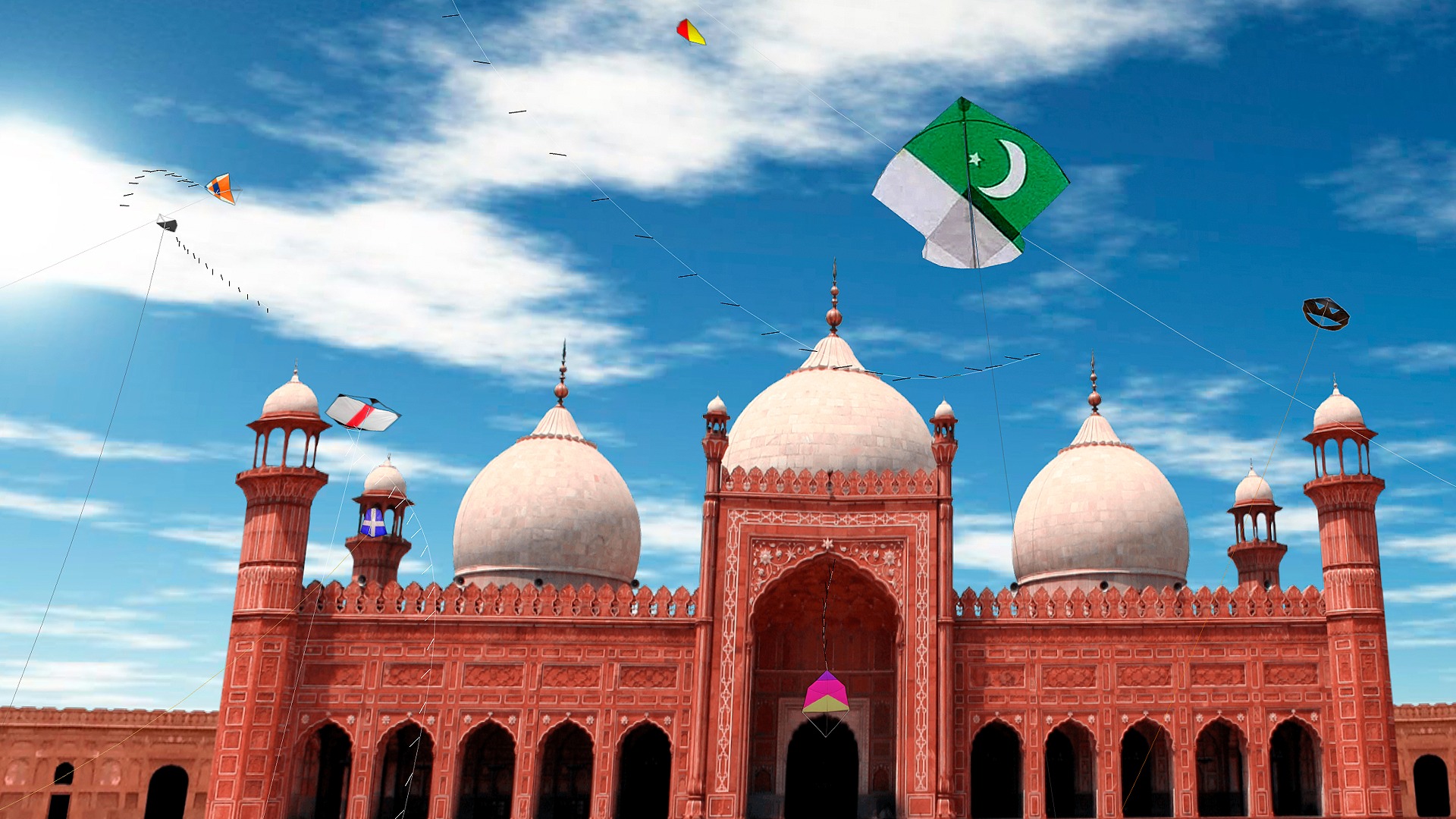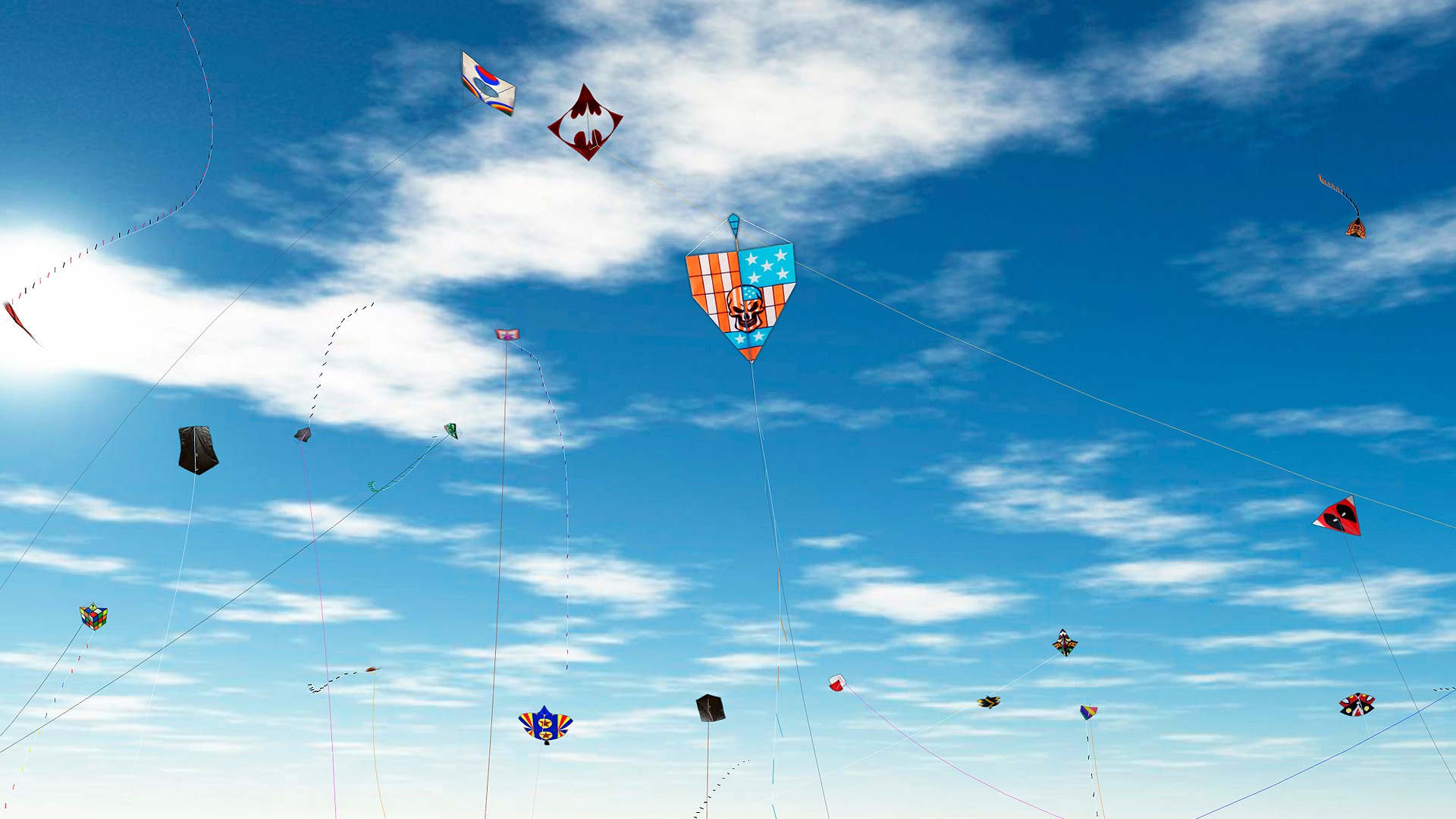 Beach Kite Flying Challenge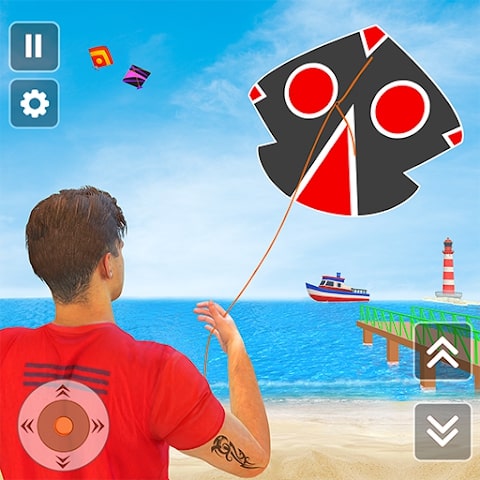 Beach Kite Flying Challenge will instantly transport you from gray everyday life to a bright summer beach. Get a virtual kite and make it fly higher than others. Take part in a major festival, where the winner can count on nice prizes.
At first glance, it seems that controlling a kite does not require special skills. To win the competition, you need to consider wind, rain, and fog. Poor visibility reduces your ability to fly the kite, and air currents make it much more difficult.
You will learn how to calculate wind strength and direction. These skills are necessary to set the kite at the correct angle.
Now you can model your kite yourself. Choose the materials, the size, and its design. Use a ready-made model or make the kite yourself. Keep in mind that real professionals also launch their kites into the sky. At every opportunity, you need to eliminate the kite opponents.
This simulator is distinguished by rich colors and convenient gameplay.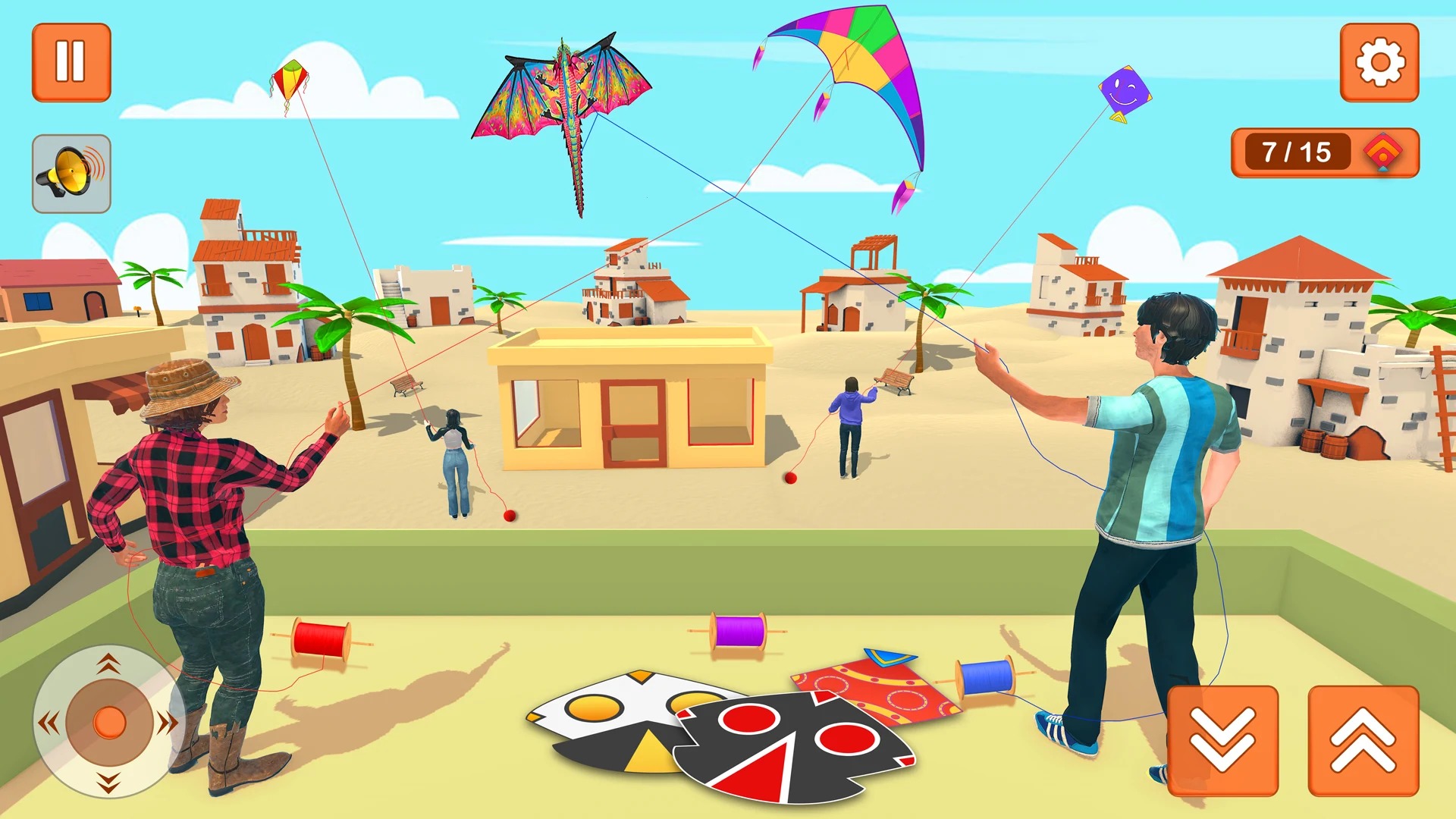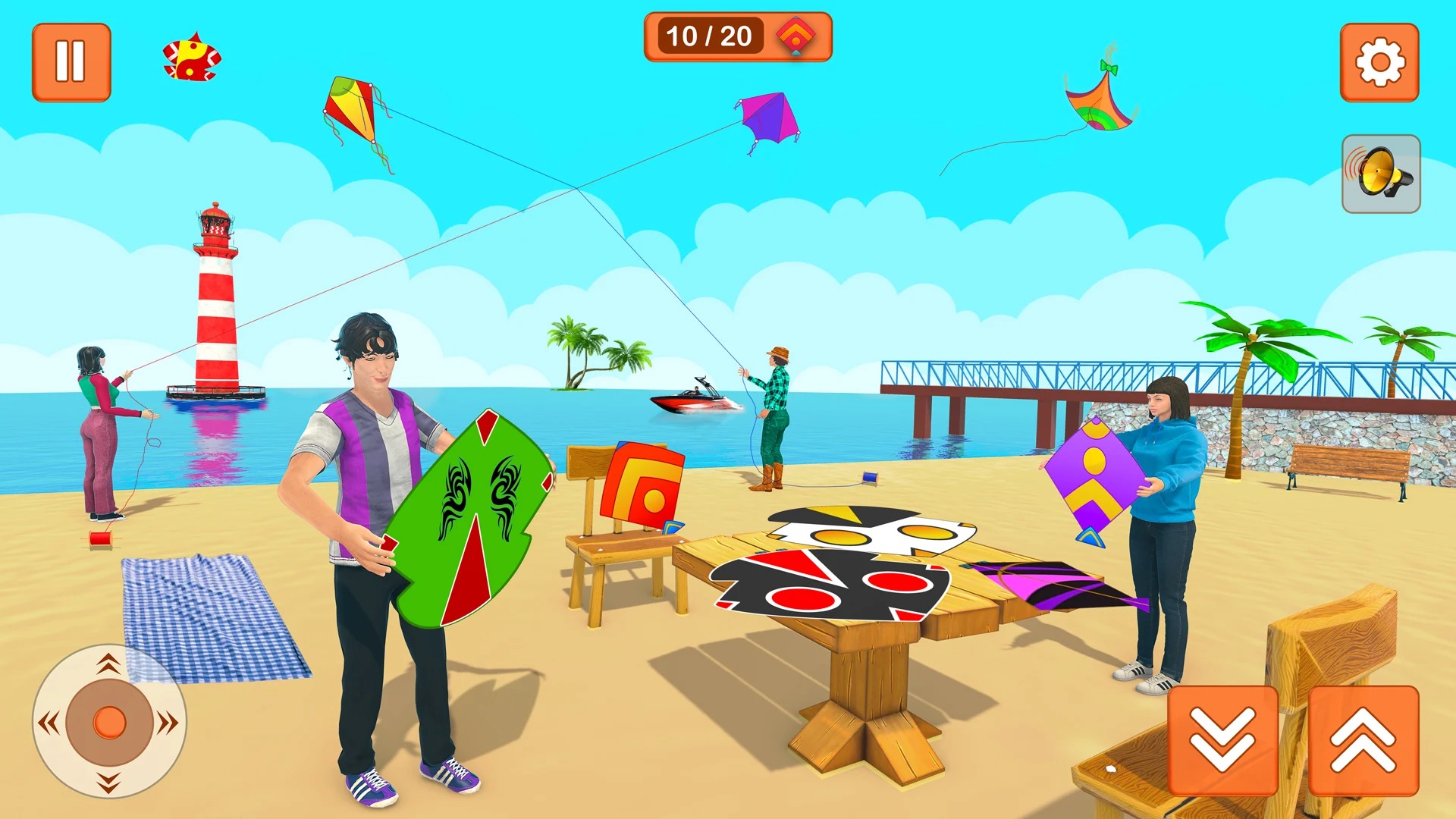 Kite Game: Kite Flying Games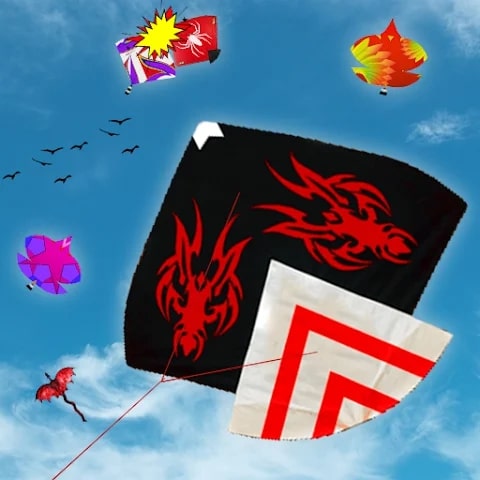 Kite Festival is a large-scale holiday in Eastern countries. Kite Game developers offer you to try your hand at this popular game. Launch your kite into the blue sky together with hundreds of other participants.
Enjoy unreal emotions during its flight. If you are lucky, you can become the winner and get the main prize.
The game offers models of kites that are most common in real competitions. Here you will find the legendary Guda, Patang, Cometa, and Pipa. Use numerous stencils to design your kite. Make it the most colorful and eye-catching one in the whole festival.
To reach the finish line, you need to catch or cut the kites of other participants. This will help you get more points to unlock new kite shapes and designs. The 3D mode captures the kite fighting as realistically as possible. Take part in a traditional kite flying game and curb the elements.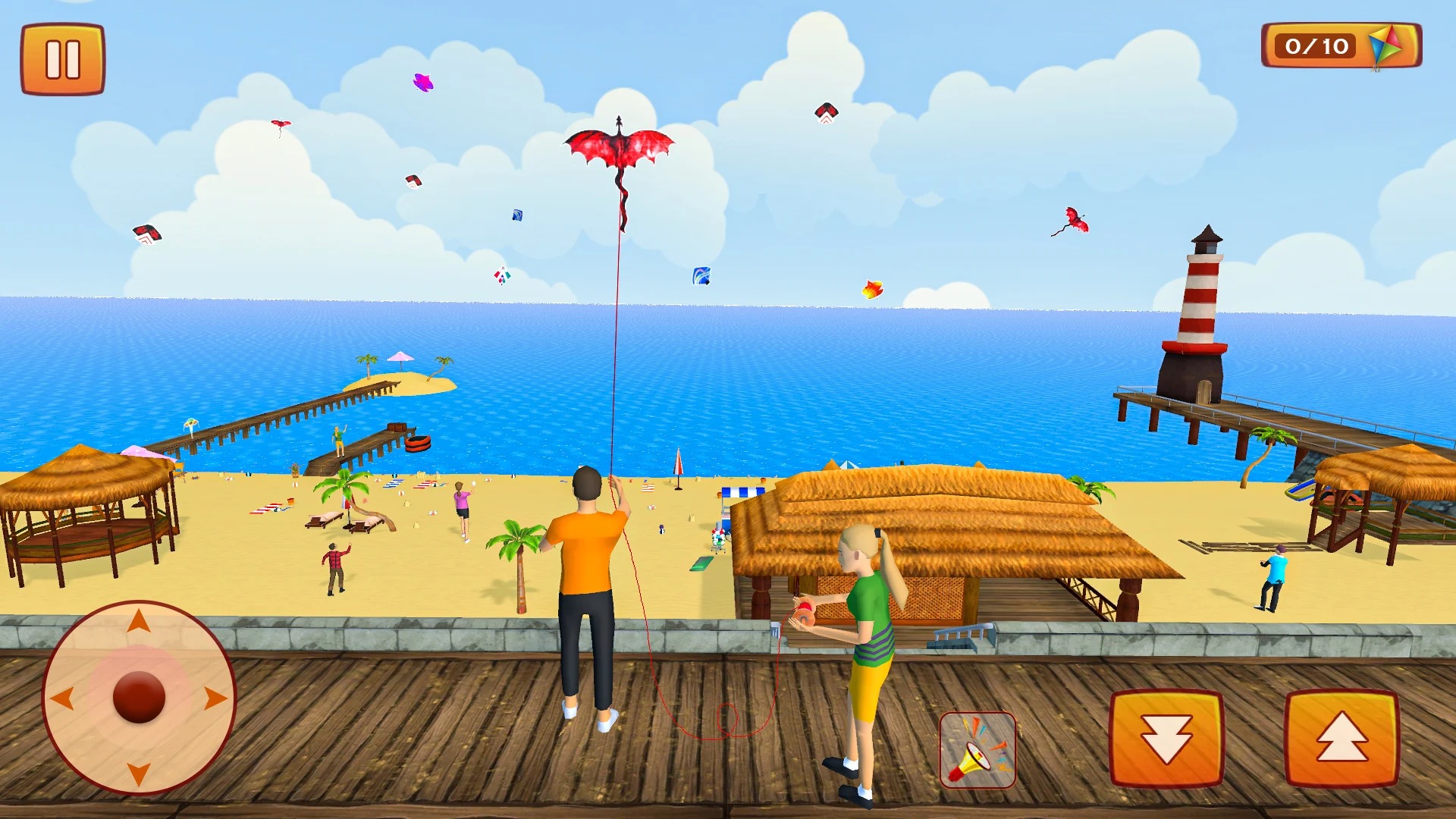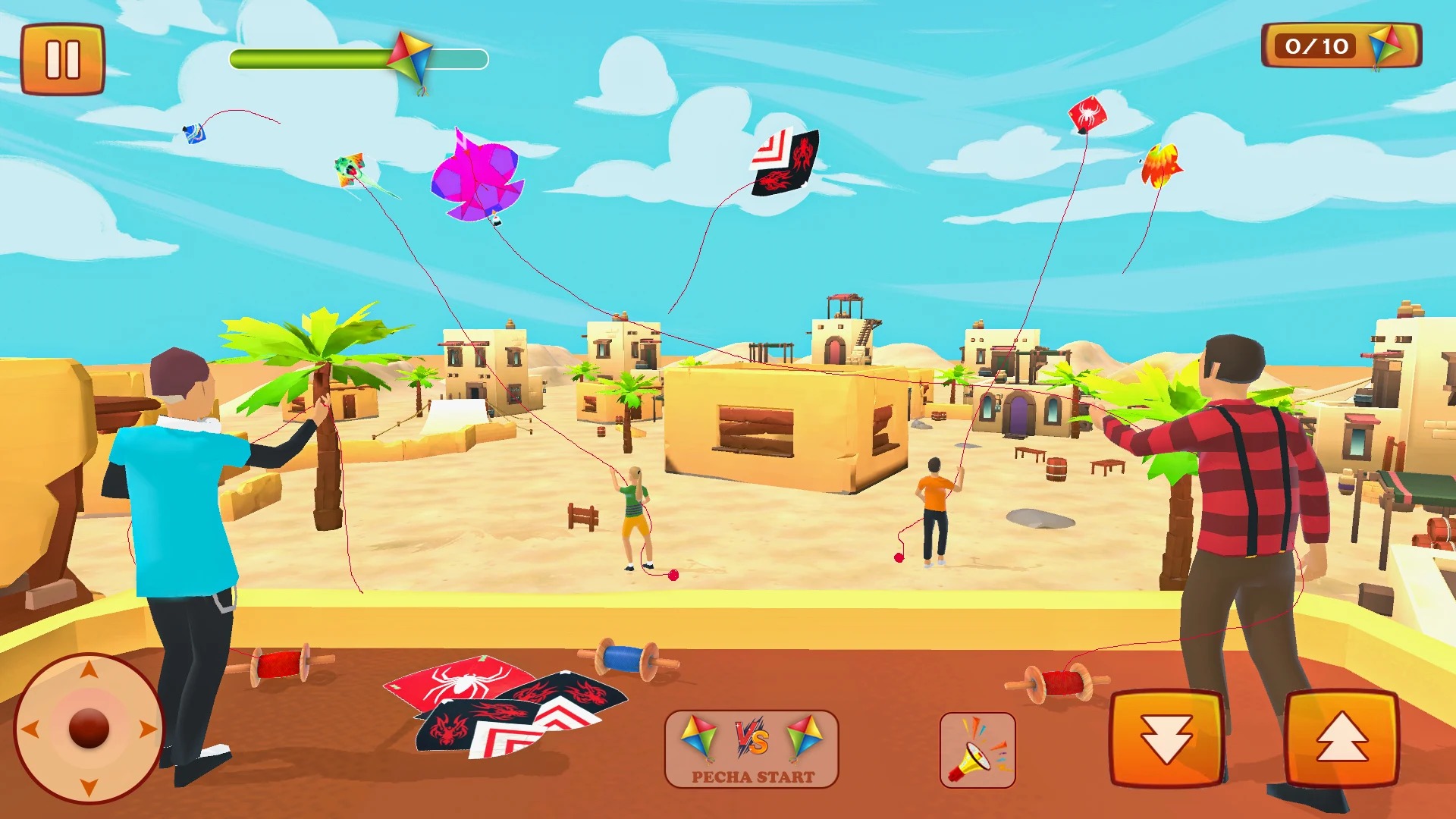 You may also like: 5 Best Hot Potato Game Apps for Android & iOS
Kite Flying Festival Challenge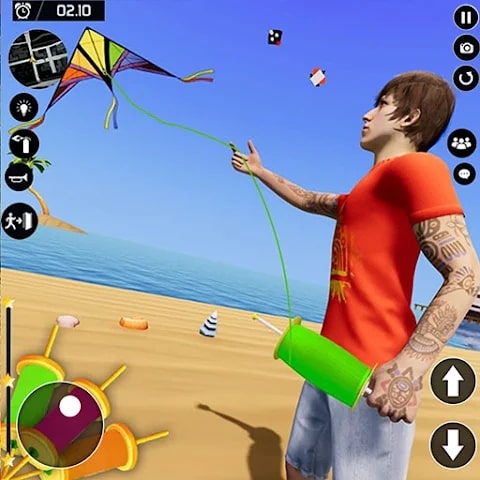 Change the fall and rain outside your window to the festive atmosphere of a summer beach playing the Kite Flying game. Create your own unique kite that is different from others in shape, size, and color.
You won't be able to relax even for a second: wind gusts force you to keep the situation under control, and your opponents' kites are eager to catch your flying beauty.
The more other people's kites you cut or catch, the better chance you have of being crowned champion. With the points you get you can buy a more durable kite. Every detail is important in this game: a fighting kite and a good reel, the right angle to launch the kite, and your fast reaction.
The skills gained from virtual kite flying will definitely come in handy in real life. Since 2020, more than one million players have installed the app. Take the kite in your hands and plunge into the unforgettable atmosphere of a summer holiday.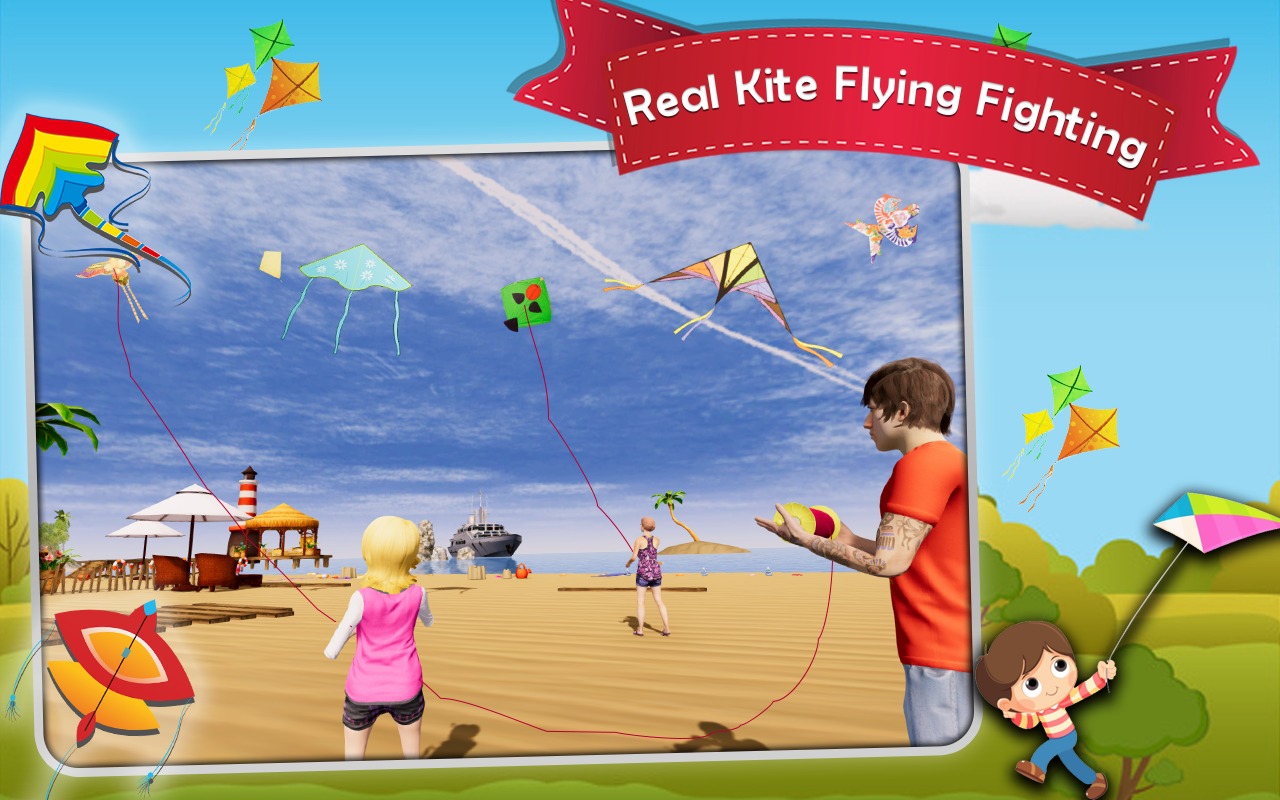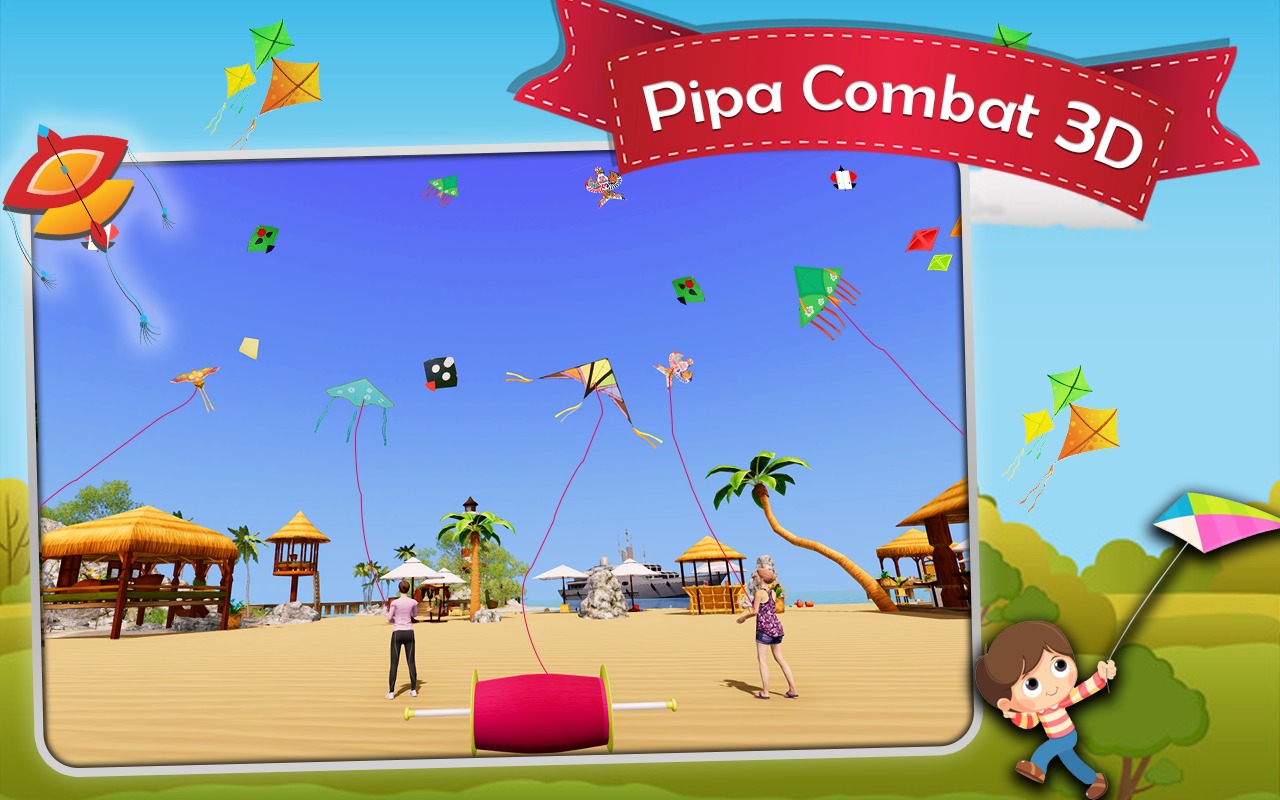 Real Kite Flying Simulator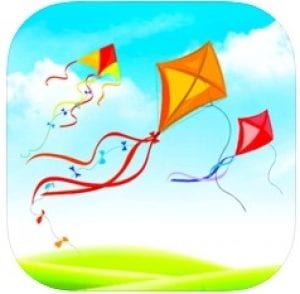 Real Kite is another game that empowers you to rule the flying of a virtual kite.
The main aim of this game is to provide you with a realistic experience of ruling a kite. Therewith, your purpose here is to participate in kite battles and cut all your opponents. As expected, the battles take place in the sky and you get to fight against real people.
It needs to be said, the visual of this game is very realistic indeed so it's easy to immerse into the atmosphere. There are also multiple realistic sounds that relax the mind. You can also try various settings to not get bored with seeing the same landscape.
Furthermore, there are numerous types of kites you can try. All the kites are created in the image of real kites and most of them are related to countries. All designs are unique and there are no kites that look alike.
Plus, you get to upgrade your kite by elevating its weight and size. You can also enhance the reels and add more laces for strength. Besides, there's a 390 degrees mode that empowers you to see the surrounding environments from all the angles.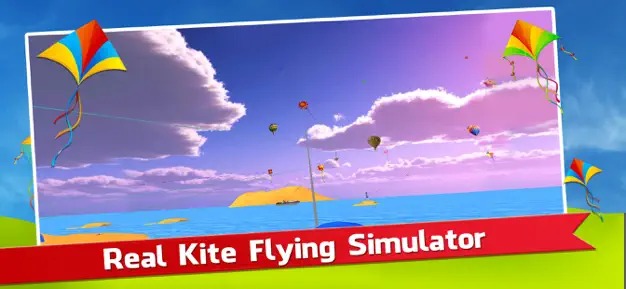 You may also like: 15 Free Split Screen Games for iPad & iPhone
Basant Kite Festival – 3D Kite Flying Fight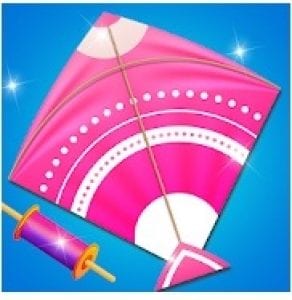 And lastly, Basant Kite Festival is named in the image of the most famous kite flying festival on Earth.
What this game does is it tries to recreate the kites festival and gives you a chance to participate in it. Your aim in this game is to fly a kite, control it, and cut the kites of other players that cross your way.
Therewith, you need to avoid being cut yourself cause the game will be over the second it happens. This is a multiplayer game so your opponents are real people from all over the world.
The game has lots of levels and all of them come with new challenges. Plus, there are lots of kites you can try — all of them are inspired by real models of kites related to various countries.
Along with various designs of the kites, all of them have individual features. You can also enlarge the size and weight of your kite for it to be wind-resistant. Furthermore, you can try different types of laces, reels, and all that. The game has various locations you can fly in that are all quite cute.