Do you know anything about kizomba? If you think that kizomba is a Latin dance, you are not entirely right. Kizomba is also a genre of music! Kizomba appeared in Angola about 40 years ago. Thousands of people fell in love with this dance and music.
Have you danced to Kizomba? If you have never tried it, then you should try these romantic, passionate and delightful dance moves. We have compiled for you a list of 5 Kizomba apps that will introduce you to dance and music.
If you love traditional ballroom dancing then check out this article. You will find there the apps to help you learn to dance.
Kizomba To Go™
Kizomba has a healing effect on the body. Learn to dance Kizomba with this app. This is a great Kizomba coach. You will master Kizomba in just a few lessons. The app has several levels of lessons. Start at level one and learn the basics of Kizomba.
If you want to further study Kizomba, you will need to buy level 2 and 3 training for real money. You will be able to explore the depth of emotions that are transmitted in the Kizomba dance.
The app has 2 experienced Kizomba mentors. They will teach you everything they know about Kizomba. You will learn techniques and fundamental steps.
Many people say that to learn Kizomba, you need to go to group or individual lessons. This is not entirely true. Sometimes, due to lack of time or our location, we will not be able to attend the lessons of Kizomba. We recommend you these online tutorials that have been tried by a lot of people.
Moreover, the first lessons are free! You can understand whether you like Kizomba or not. Each video has detailed instructions describing each movement. The developers want to create the most convenient online learning method for Kizomba.
The most amazing thing is that Kizomba To Go ™ works offline! This means you can learn Kizomba anywhere and anytime.
Now more about leveling Kizomba. The first level has 10 videos with fundamental knowledge. The second level has 12 advanced levels. The third level has 13 videos with professional knowledge about Kizomba. Each level has 6 months of material!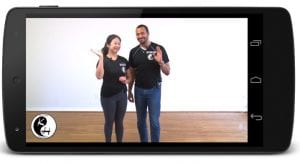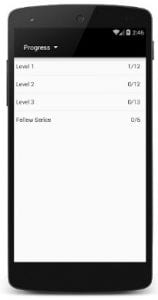 The app has an intuitive design. You will be able to learn not how many steps you take but how you do them. Put your heart into every step to show all your emotions through dance. Your soul will fly along with Kizomba music.
The techniques are simple. Your task is to move with the beat. The app has a lot of positive reviews. It only takes about 5MB! The developers are creating additional Kizomba materials. Download this app and you can become a Kizomba pro dancer.
You may also like: 25 Best dance learning apps for Android & iOS
Kizomba .io (Official)
Are you looking for Kizomba events but can't find them? This app will help you do this. Kizomba .io (Official) is a huge Kizomba platform that brings together the music, dances, and events of the Kizomba world.
You can also find new talents and resources to explore Kizomba. This is a kind of Kizomba community. You will no longer need to spend hours on Google to search for information about Kizomba. Everything will be in one app.
What will this app include? First of all, it is a huge database of tutorials. You can easily learn Kizomba in just a week. Regular practices will help you master the skills of Kizomba faster. The app has both text and video tutorials.
Each step will be explained to you. The app features over a hundred Kizomba videos from professional Kizomba dancers. The app has a large collection of Kizomba videos. Enjoy watching the dancing pro dancers.
You can also learn by watching professional performances. Kizomba .io (Official) has an awesome Kizomba music library. Listen to Kizomba singers and explore the feelings they convey in their songs.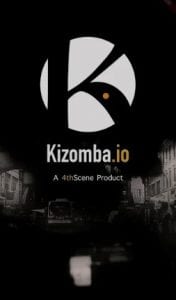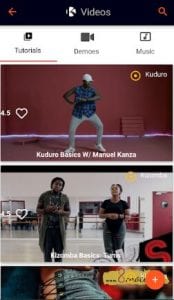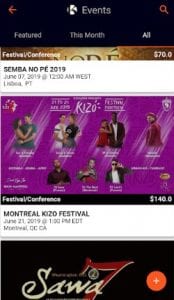 If you want to buy Kizomba merch, then you can do it right in the app. It has a store. You will be able to buy tickets for Kizomba events. Download this app and take the challenge.
Kizomba steps are simple, but that does not mean that the dance is generally simple. Everything depends on you. How will you dance? Will you need to express all your emotions in a dance? You shouldn't care about those who are looking at you. Just dance! Enjoy!
The app weighs 30MB. It doesn't run in the background. Try Kizomba .io (Official) and you will know all the latest events in the world of Kizomba.
kizomba dance Ringtones
This app is a huge collection of Kizomba ringtones. You will find tracks that you like. The app has almost all Kizomba songs from Angola. Listen to songs from the 80s, 90s, 00s as well as modern tracks.
You will also be able to find instrumentals of your favorite songs. Use them for your karaoke parties. Set ringtones for calls. You can download customized ringtones for each of your friends and family members. You will always know who is calling you.
If you are a dancer, then the app will be useful to you too. Find Kizomba dance music. Add your favorite tracks to your favorites list to always have quick access to them. The app is free and allows you to download any Kizomba songs.
The app has some ads, but it doesn't affect the app's performance in any way. Kizomba is a very romantic genre. Let the music fill in the gaps between you and your partner. If you do everything correctly, the Kizomba magic will start.
Kizomba will help you find intimacy, and the music from this app will make your intimacy romantic and personal. Feel free to dance with Kizomba. This app is one of the best Kizomba music libraries.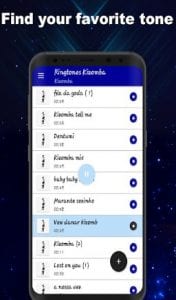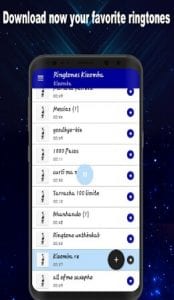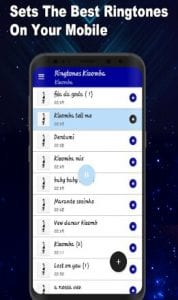 kizomba dance Ringtones has a simple and intuitive design for a standard music player. You can search songs by title, date, and artist. The app will allow you to quickly share your favorite tracks with your friends. It takes only 6.7MB.
Install it and join the huge community of Kizomba music lovers. Kizomba is not only a dance, but it is also amazing music and a whole culture! Kizomba will sparkle in your heart thanks to this app.
You may also like: 7 Best Pole Dance apps for Android & iOS
Kizomba Domingo
Would you like to be informed about all Kizomba events? Download this app and you will always know what is happening in the world of Kizomba. It is a great event navigator. The app is partnered with the Kizomba community of Amsterdam.
You will know all the Kizomba news. Set up the push notifications and the app will notify you immediately. You will be informed about the start of ticket sales and discounts. The app will notify you about the latest Kizomba music and video.
You can become one of the first owners of the Kizomba Domingo party ticket. If you love Kizomba then you must be passionate and hot-blooded. The app will also give you information about Kizomba dance lessons. You will be able to learn to dance Kizomba and will stop hearts.
Moreover, the app will show you photos from past Kizomba parties. We warn that the app is suitable for people over 17 years old as you can see scenes of explicit content that are intended for adults.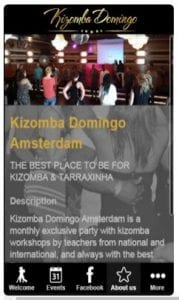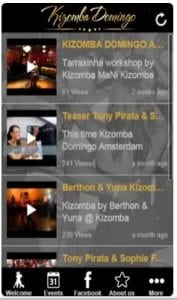 The design app is like a poster. You will see posters of all events. Open the calendar and the app will show you the dates of the concerts and dance parties. This is useful when planning the week and month.
Each video contains information about the artist as well as the number of views. If you have any questions, you can write to the support service. You will receive an immediate response. The app is 76MB in size. Download Kizomba Domingo and you can enjoy the spirit of Kizomba anywhere and anytime.
Kizomba Music Radio
Do you love Kizomba music but don't want to download it? Then install this app. This is a great radio with tons of Kizomba music. Hundreds of radio stations are waiting for you to listen to. The app is free. It also has Kizomba broadcasts.
You will be able to understand the difference in Kizomba music. African Kizomba has a slightly different rhythm than Latin Kizomba. You can get to know Kizomba's cousin. This is Tarraxinha. It is a passionate genre that is similar to Kizomba.
This genre of music has a little melody and a lot of beats. Tarraxinha dances are not centered on steps but the proximity of two bodies. Add the best radio stations to your favorites list to always have quick access to them.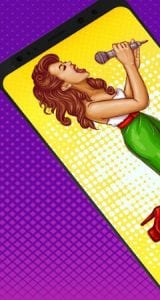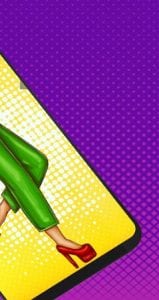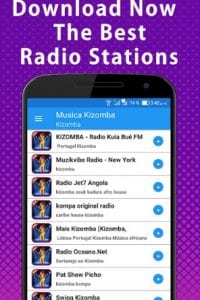 Kizomba Music Radio has a comfortable design. Moreover, it has almost no ads. Nothing will distract you from listening to your favorite Kizomba music. The app also has an age limit. It can be used by people over 17 years old.
Kizomba Music Radio is only 6.6MB in size. Download it and join over 10 thousand Kizomba lovers. This passionate genre of music and dance will allow you to discover the personality that is hidden inside you.
You may also like: 11 Free Ballet Apps for Beginners (Android & iOS)