Farming games take a major part of the game market and keep gaining popularity from year to year. Considering the variety of such games, it may be hard to navigate through and pick the one you would like.
Luckily, we've picked up the 15 best farm game apps 2023 (Android & iOS) for you to try. These farming games let you explore rural life in all its glory: you'll get to cultivate and gather crops and sell your stuff on local markets. The list contains all kinds of games: classic farm sims, fantasy ones, pixel ones, and more. Take a look!
Hay Day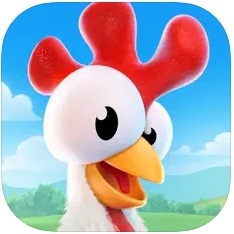 Let's start with the most favored farmstead sim app out there.
The market for ranch games is huge, and this app might be the leading one of all. It's a traditional ranch sim where you can construct your farmstead, add flowers, and just get your mind out of things. All you need to do here is to peacefully build your small pocket escape place, and there's everything you might need for it.
This game makes gardening fun and addicting: it covers a wide scope of crops to experiment with. You can use various crops, water them and replant the seeds as needed. You start with a plain piece of land, but once you multiply your agriculture, you can sell them on the local market to gain some coins.
The same goes for animals: there are pigs, chickens, cows, and more. You can use pets for eggs and other stuff that can be sold and exchanged with neighbors. Once your ranch begins to grow, you'll get to add some production buildings like a bakery or a small café to earn more money for further development.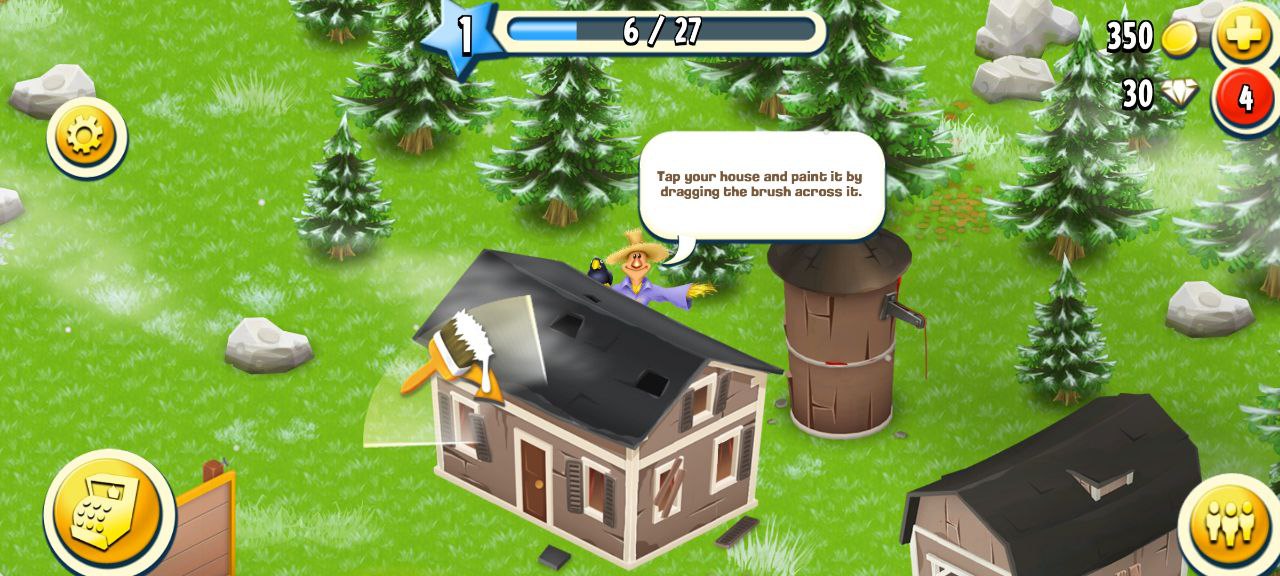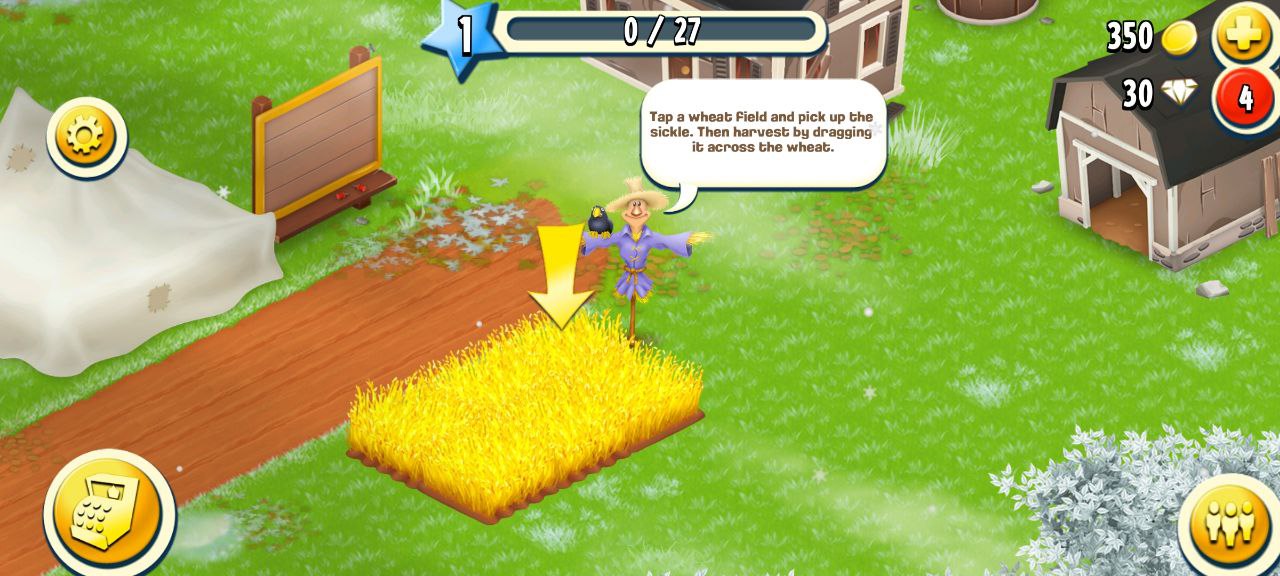 You may also like: 8 Best NFT Farm Games
FarmVille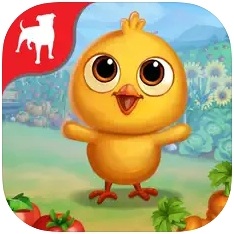 It's an entertaining game that will become your countryside escape place.
This game lets you dive right into the world of gardening and fun. It's quite addictive, too, so you can literally spend hours planning and boosting your ranch business. There's just so much to do here: you can cultivate plants and flowers, take animals, collect fun goods, and even bake.
As always, you start small, but there are plenty of opportunities on how to grow your ranch into a beautiful place. You can seed various yields, breed animals, play with landscapes, add new buildings, and lakes, and much more. Once you've grown enough veggies (or crops) you can sell them or trade them with other users.
You may also use the things you produce for recipes and baked treats to deal with. In fact, it's a multiplayer game, so you can build a ranch next to your friends and work together. There's also an offline mode that lets you study your land and just play at your pace.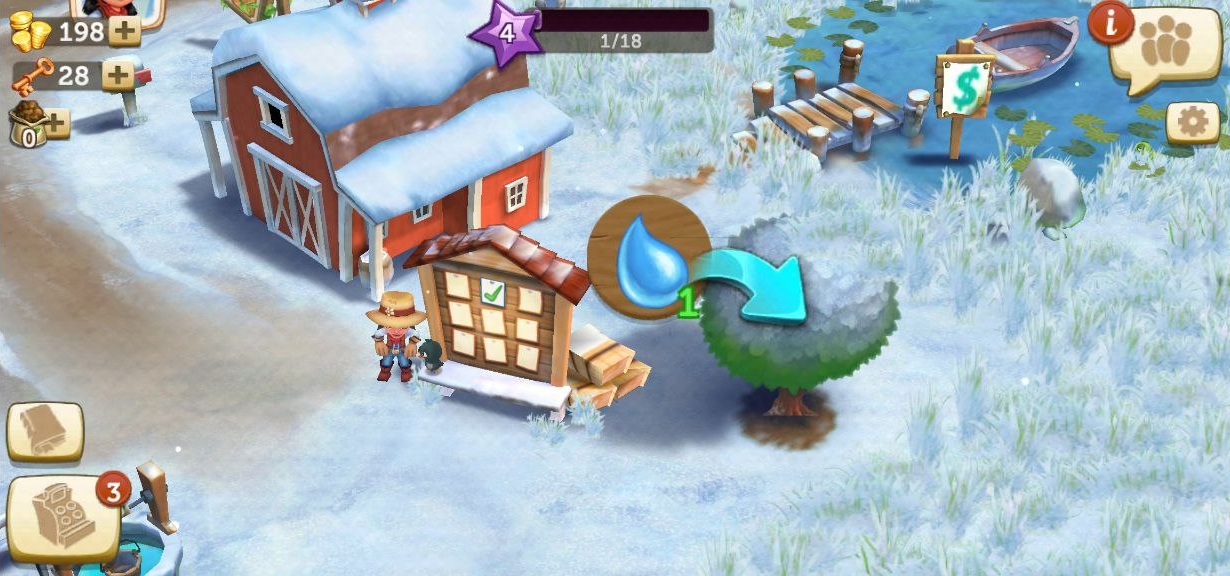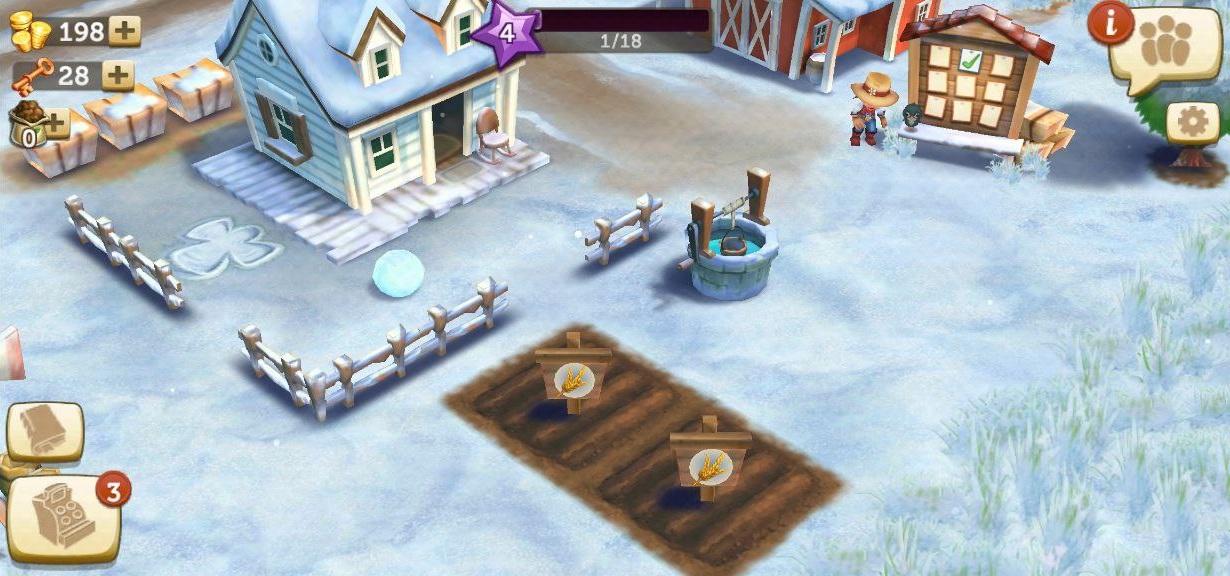 Family Farm Seaside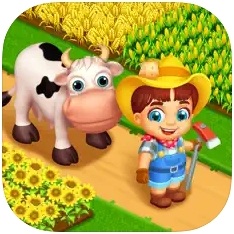 This is a sim game that lets you assemble the unique ranch of your dreams.
As for the concept, it's a pretty classic ranch sim, but it's filled with tasks and challenges for you to do, so you'll never get bored here. There are plenty of things or you to take care of here: you'll need to cultivate crops and extend your business step by step.
Besides, it's a multiplayer game, so you can talk to other users and trade items with them. You can even construct a full-on boat to go to your neighbors on the island (cause why not, right?). The game covers a wide variety of crops, veggies, and pets to add to your ranch, and you get pretty much endless barn space.
The app gives you a list of daily chores to finish, and new missions get added regularly. You can use everything you cultivate on the farmstead to make a profit: you can sell milk, use it to make cheese, sell flowers, and more. In fact, you get to try various recipes to sell at the market to gain more coins (there are over 400 dishes for you to cook).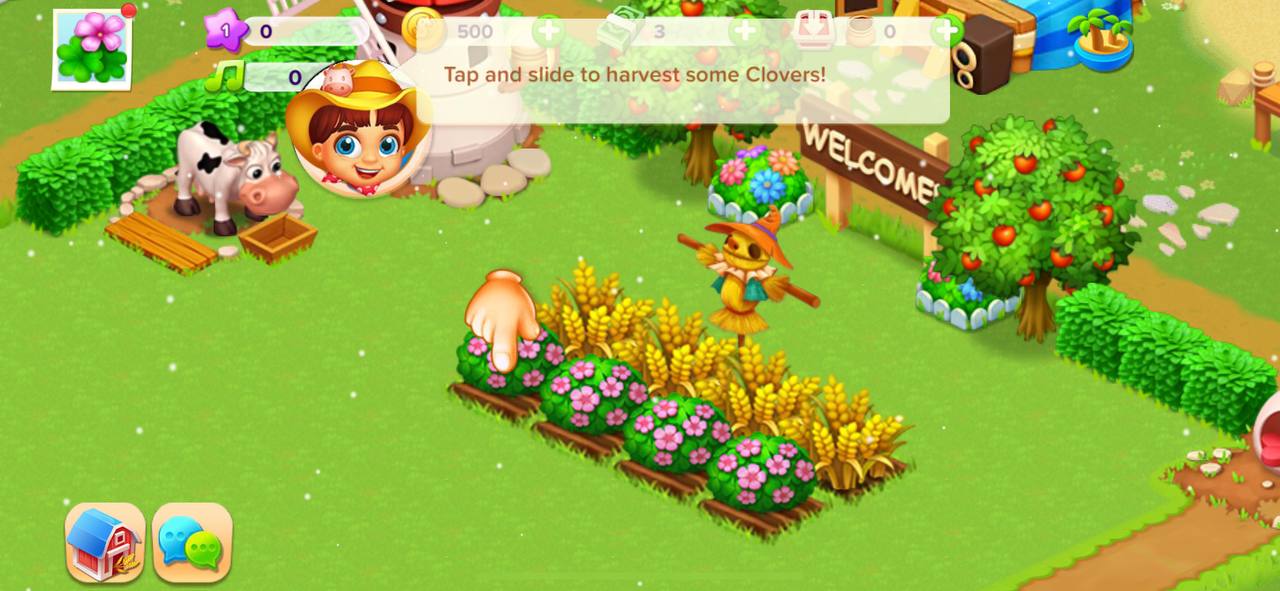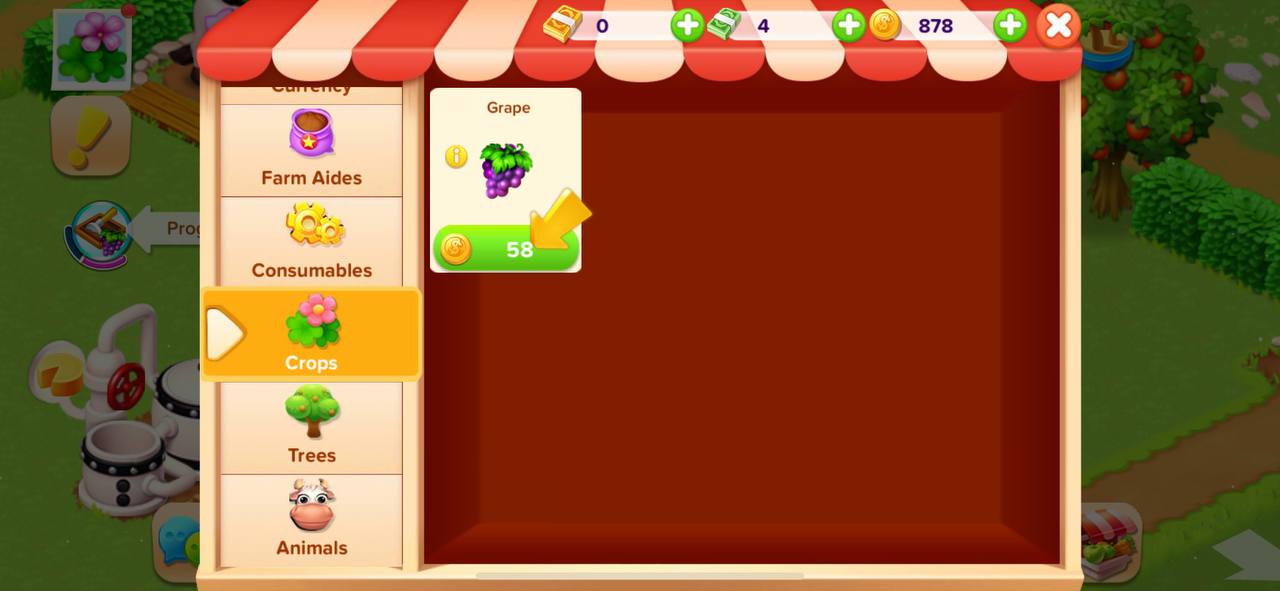 Farm Town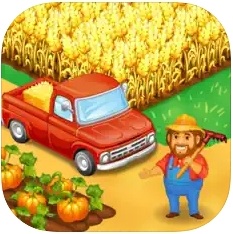 That's a fun sim where you can chill cultivate agriculture and build the ideal ranch.
Your main goal in this game is to upgrade your farmstead: you can fill your garden with all kinds of things needed. The sim gives you a full exp of a charming rural life: you get a small piece of land near the river, where you can become a real agriculturalist. The game covers multiple crops to try: corn, hay, berries, and so on.
You'll get to use your yield to craft all kinds of goods. You can bake things and use multiple recipes offered by the app: there are cookies, cakes, bread, and more. Plus, you can sell agricultural stuff on the local market to gain some money to evolve your company. The same goes for pets: you can use cows to get milk that you can then use for cheese, and whatever else.
You can even make money from flowers. You can cultivate multiple kinds of flowers and gather them to make bouquets. The game also lets you repair a circus or an entertainment park to attract tourists to the countryside. There are plenty of options for farm customization as well: furniture, decor, and more.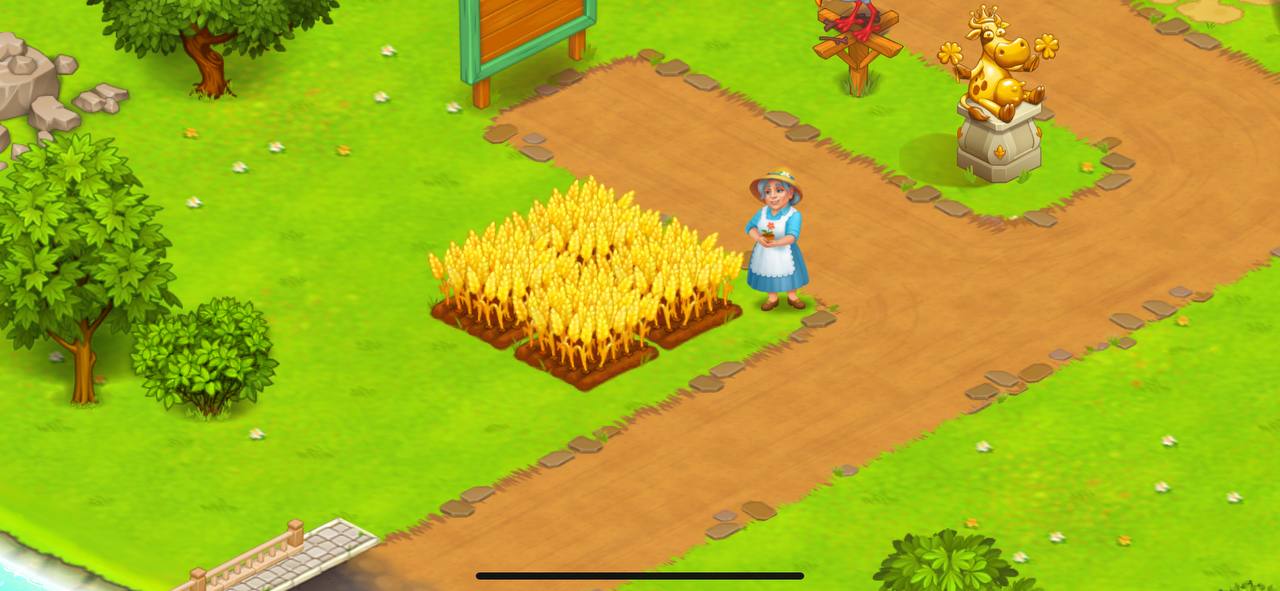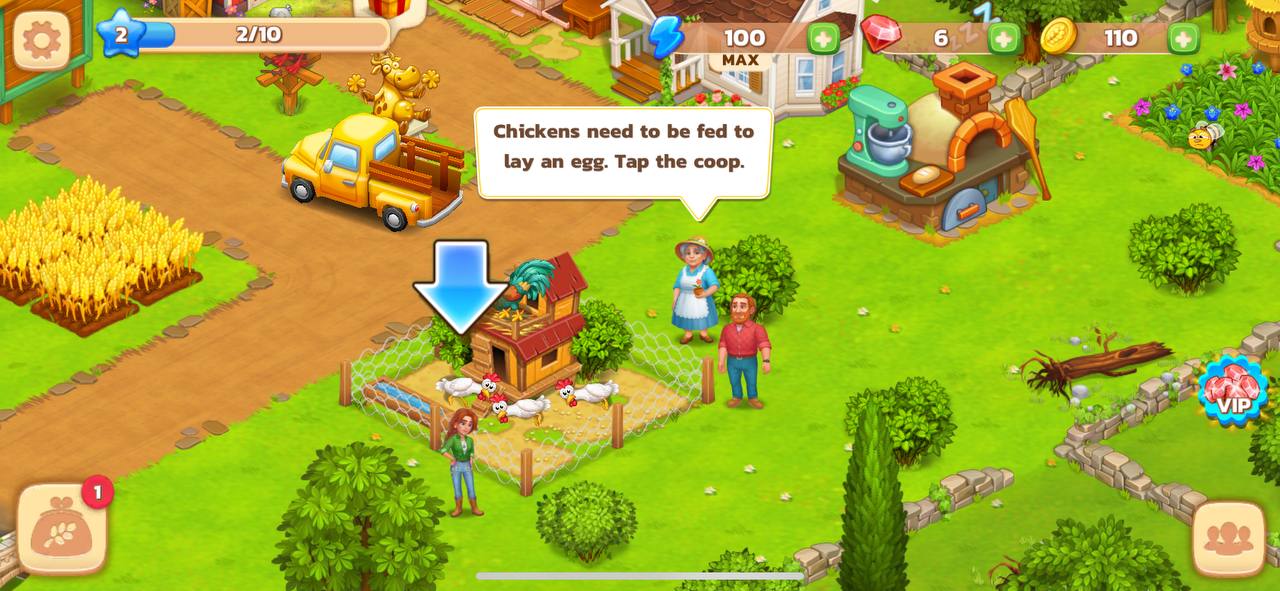 Big Little Farmer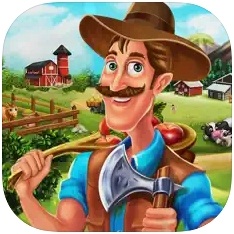 Next, there's a sim that recreates life on a ranch.
The cool thing about this one is that it runs offline, so you can access it wherever you are. All the updates sync the second you connect to the web, so you won't lose any progress. This game is all about relaxing and polishing your gardening skills, and it works great if you want to take your mind out off the daily things.
Your goal here is to build a lush ranch with all kinds of flowers, veggies, and crops included. The game actually comes with a pretty wide selection of these: you got multiple crops like corn and cotton, and plenty of vegetables as well. You'll get to cultivate and gather your yields and use them to sell stuff on the market.
The game lets you extend your ranch in various directions. You may rather open a bakery, and sell dairy products, flowers, garments, and whatever else. You'll also get to build and upgrade the barn to store your stuff at. There are plenty of facilities and decorations for you to add to the farmstead to make it more functional (or just beautiful).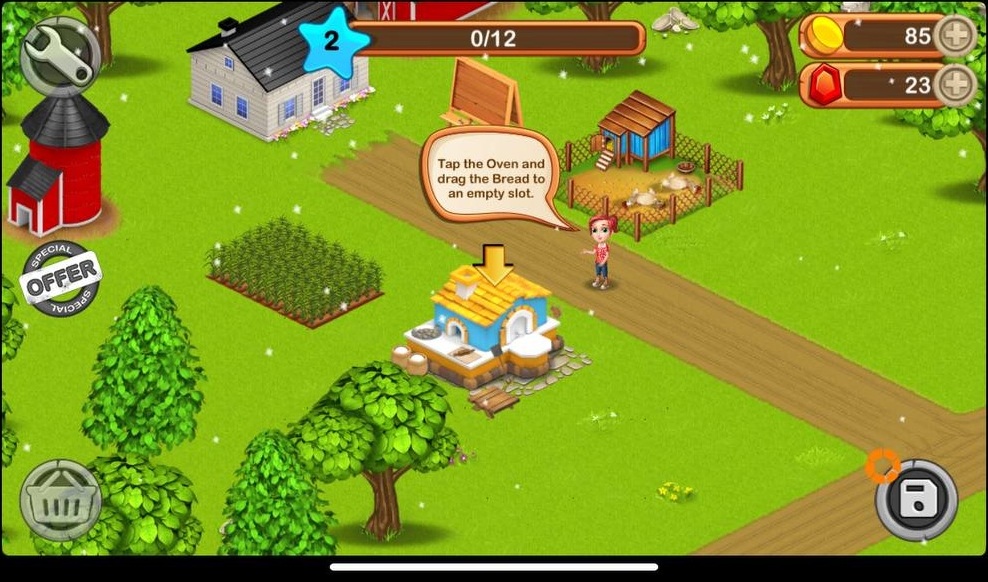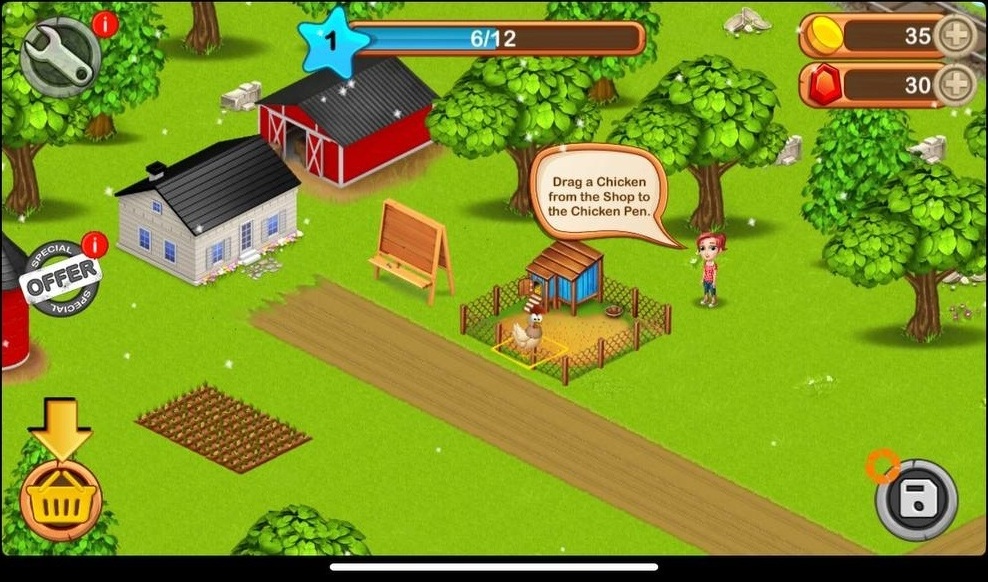 Golden Farm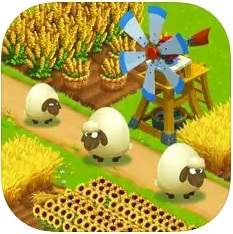 That's a farmstead sim that covers all the pros of village life.
The concept of this one is simple: you just need to hang around your farmstead, cultivating and trading your harvest. The app covers a wide range of crops, veggies, berries, and other stuff for you to grow. Besides, you'll get to reconstruct your farm by upgrading the old buildings and adding new ones.
You'll also get to raise various animals like cows and chickens and gather some eggs and milk. Herewith, you'll get to use everything you cultivate and produce for sale to earn coins for business evolution. You can sell your veggies, fruits, and berries along with milk, eggs, cheese, and all that.
As the game goes, you'll get to widen your ranch land. You'll even get full-on diamond mines below the farm, so don't forget to explore that as well. The gems can be used to make jewelry that you can also sell on the market.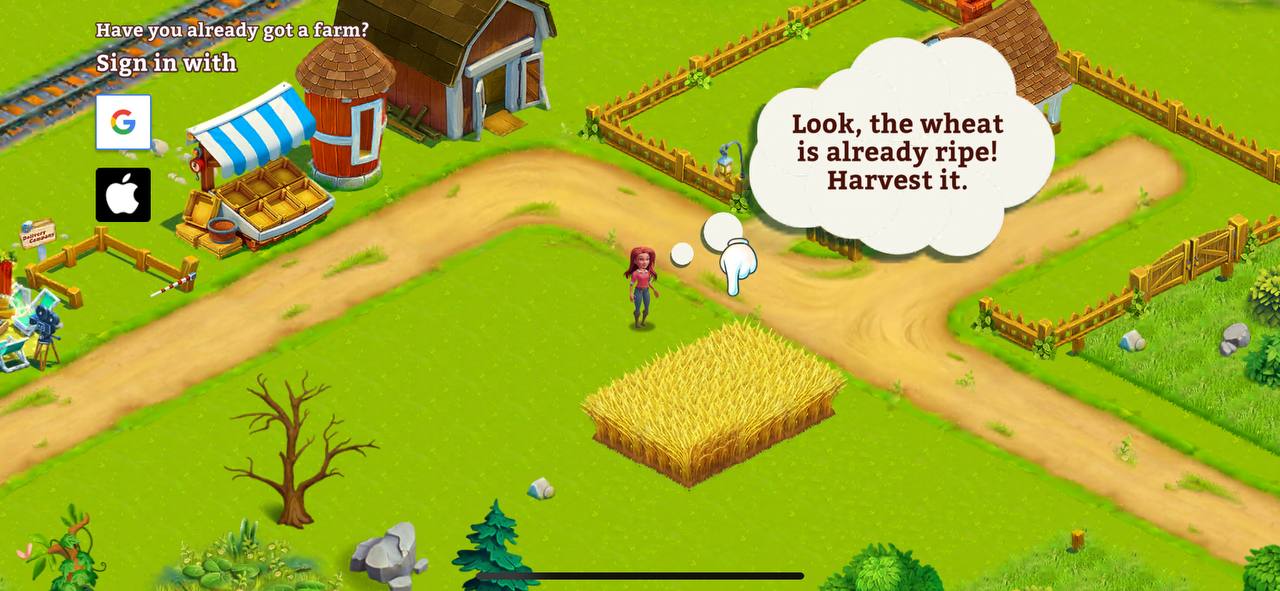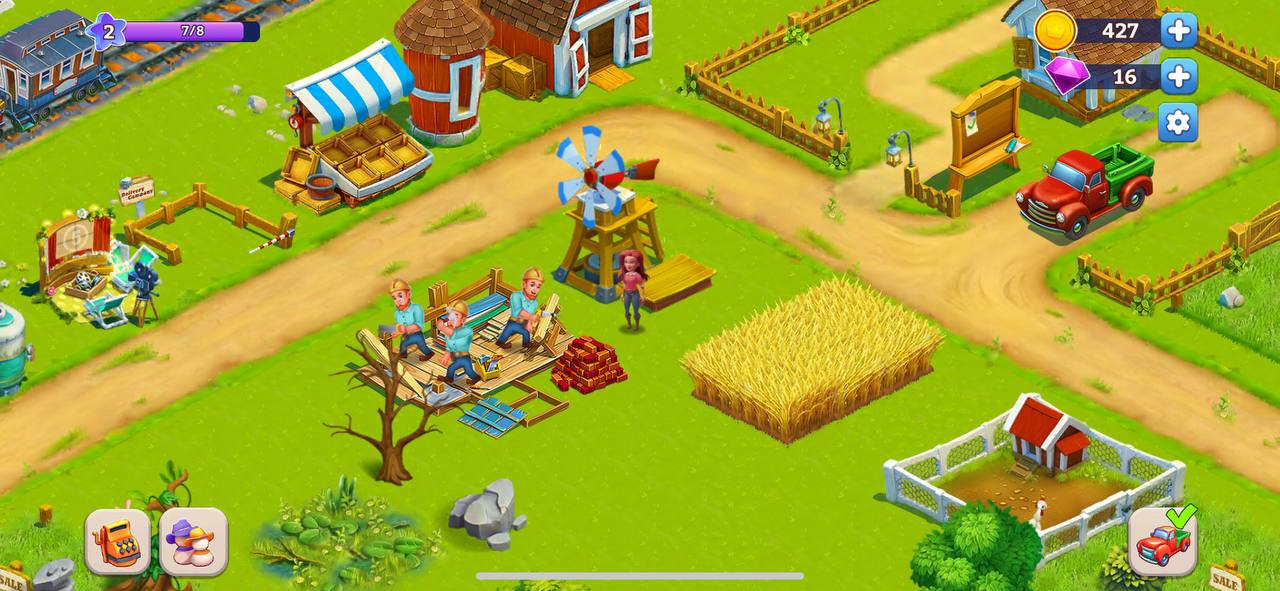 Royal Farm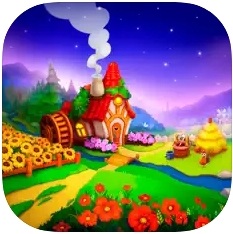 Now, here's where our list becomes slightly more fun. This, and all the other apps below won't be your typical farmstead sims: there will be smth unique in each one of these.
This app in particular brings a little magic to the farm sim genre. At some point, it's a standard ranch sim, but the setting is completely different. This game is bundled with familiar characters we all know from our childhood. You'll get tasks from Cinderella, Seven Dwarfs, Pinocchio, and more.
The game has such a magical fairy-tale vibe, it's a pure pleasure to play it. In fact, in winter you'll get to play as a Gingerbread Man, which is fun. Your goal here is to interact with all these characters and get tasks from them. For instance, you'll get asked to harvest some corn, make bread, gather eggs, and all that.
As the game goes on, you'll get to build a full-on ranch of your own. You'll get to cultivate various crops, flowers, and more. All this stuff can be sold, and you can use the earned coins to widen your land. At some point, you'll build a stunning, magical city with a bunch of fairy tale characters. You'll be able to build new horses, collect cards, participate in challenges, and all that.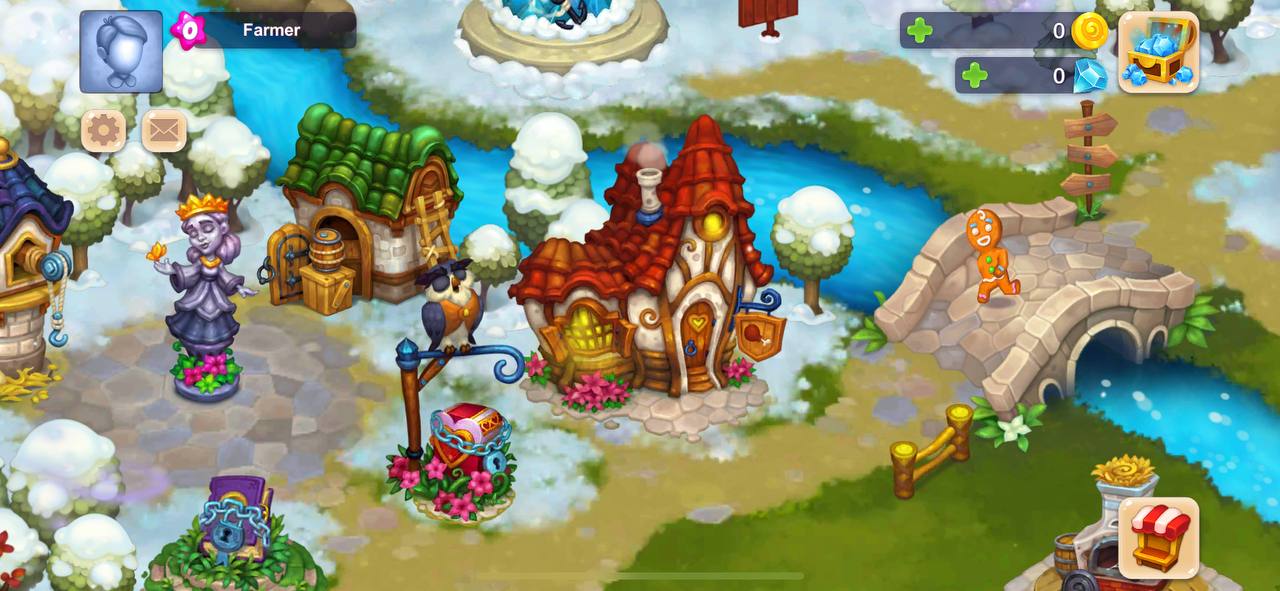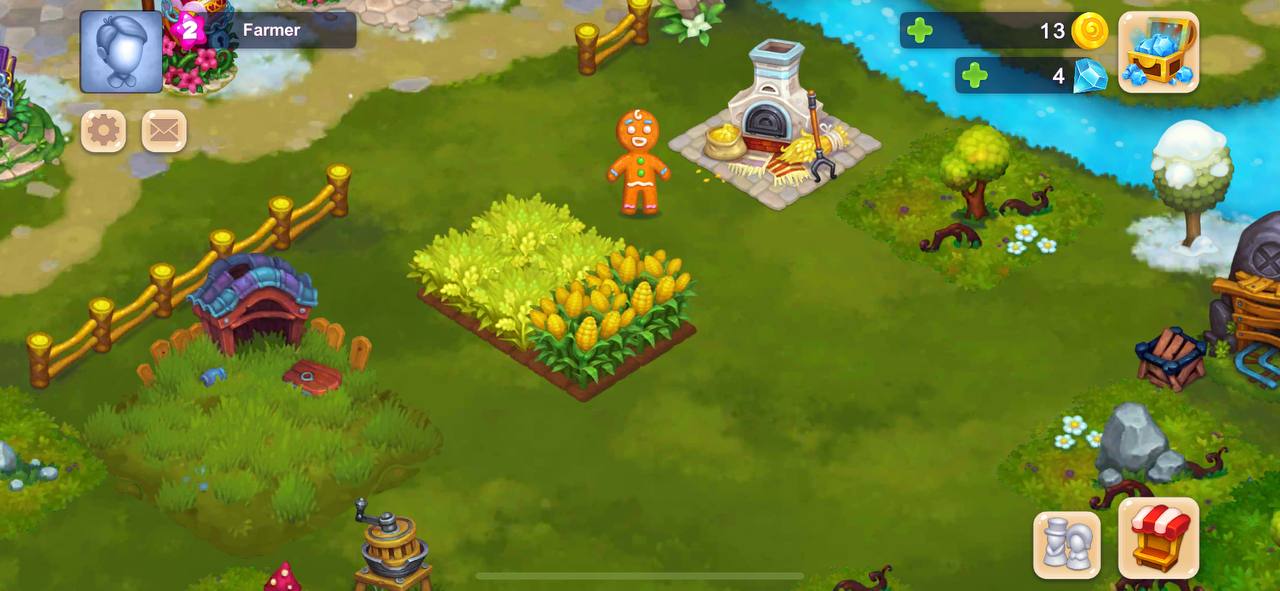 Blocky Farm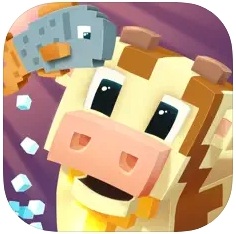 This is your classic farmstead sim, but with a block Minecraft-like visual.
The concept of this one is not unique at any point: it's a good-old farm sim that lets you enjoy village life. You'll get to cultivate and harvest plants, veggies, crops, and berries, and sell lit to earn more coins. The game covers a wide range of things for you to cultivate, so you won't get bored here.
Plus, you get to raise all kinds of animals your heart wants: cows, pigs, goats, and whoever else. Just like it works with plants, you can use animals to produce stuff for sale. You can collect eggs, and use milk to make cheese, bread, and all that. But that's not all the fun: you'll actually need to take care of your pets.
The game comes with a unique animal interaction system that lets you pet them, play with them, and all that. You can even build a boat and go fishing to catch over 15 species of fish. It's a multiplayer game, so you get to compete with other users to find out whose farm is the best.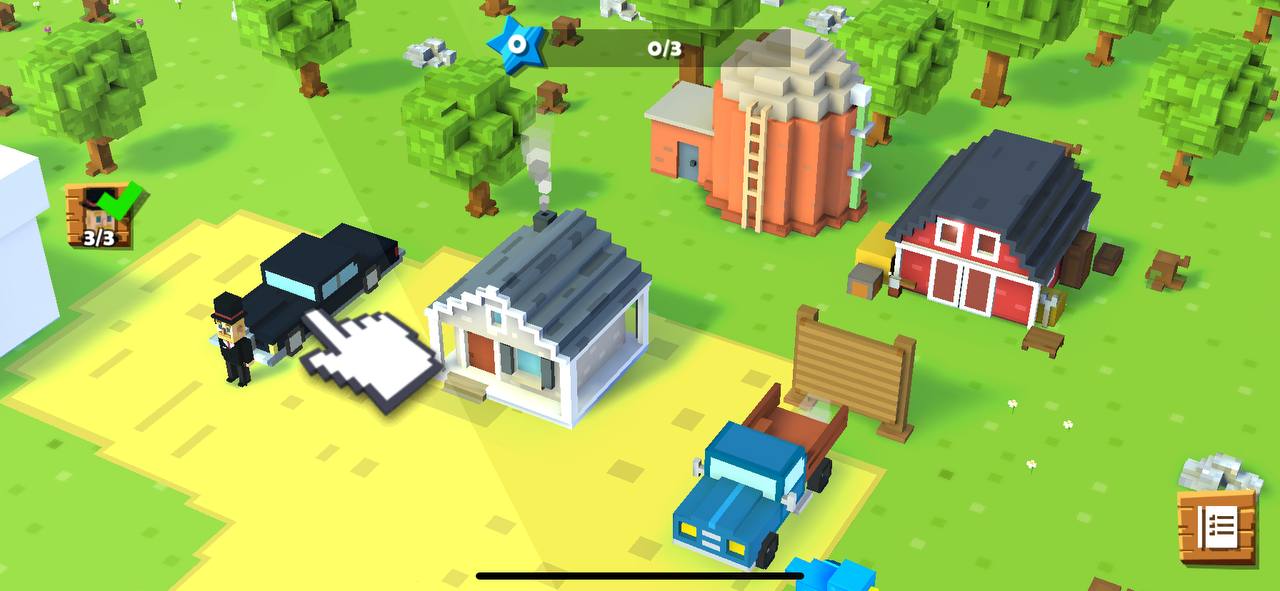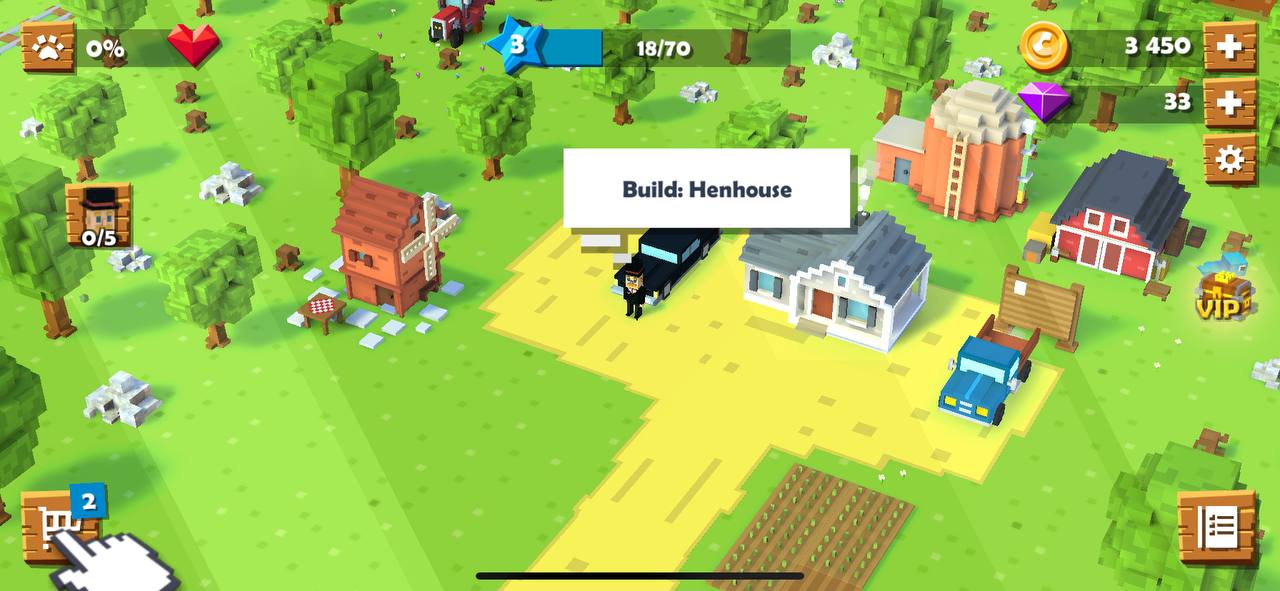 Check also: 9 Best Weed Farm Games
Sunrise Village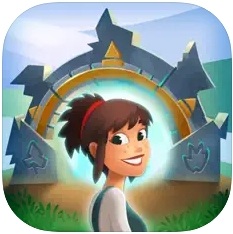 It's a farm adventure game that lets you get the best rural experience.
In this game, your goal is to help your grandfather to handle a farmstead. Herewith, you'll get to look through the village and surrounding nature, and meet new people. As you move through the game, you'll come across multiple mysteries that end up being a full-on adventure.
But don't worry, the gardening aspect of the game is still here: you'll get to plant crops and veggies, raise animals, gather eggs from chickens, milk from cows, and all that. You'll be able to sell everything the farm produces and gain coins for its development. As time goes on, you'll get to renovate the entire ranch with new facilities and equipment.
The key to this whole game is to be curious. Feel free to research your surroundings and meet various characters on the way. Some of them might have some magic and keep secrets that will help you thrive. And don't forget to talk to locals to get tasks and challenges.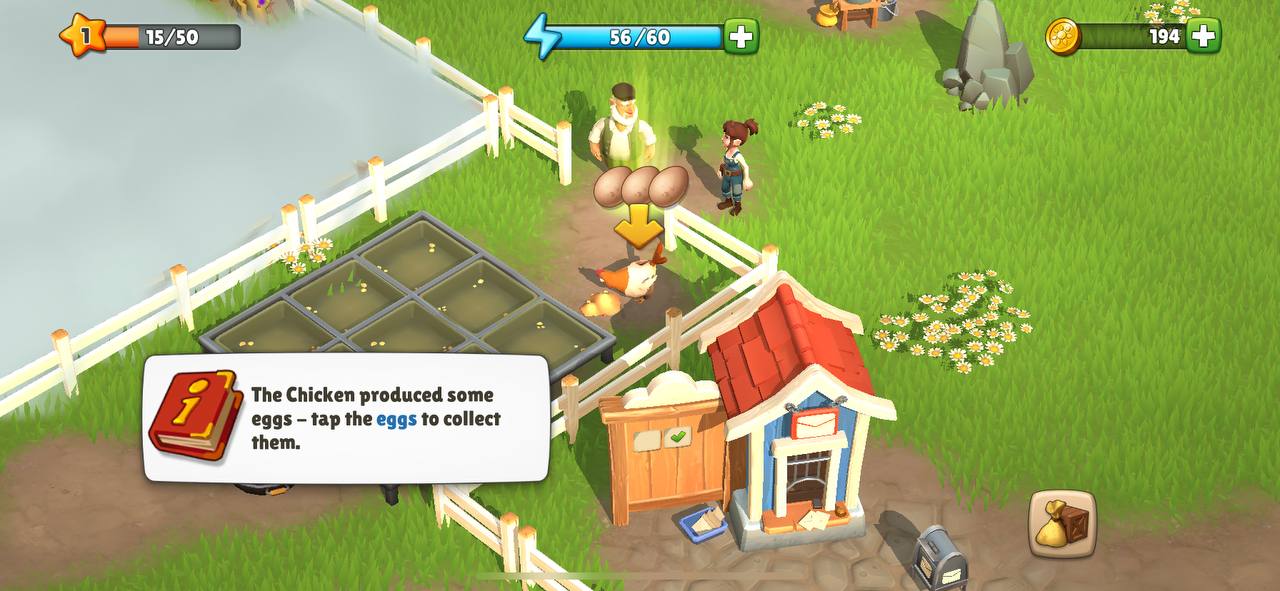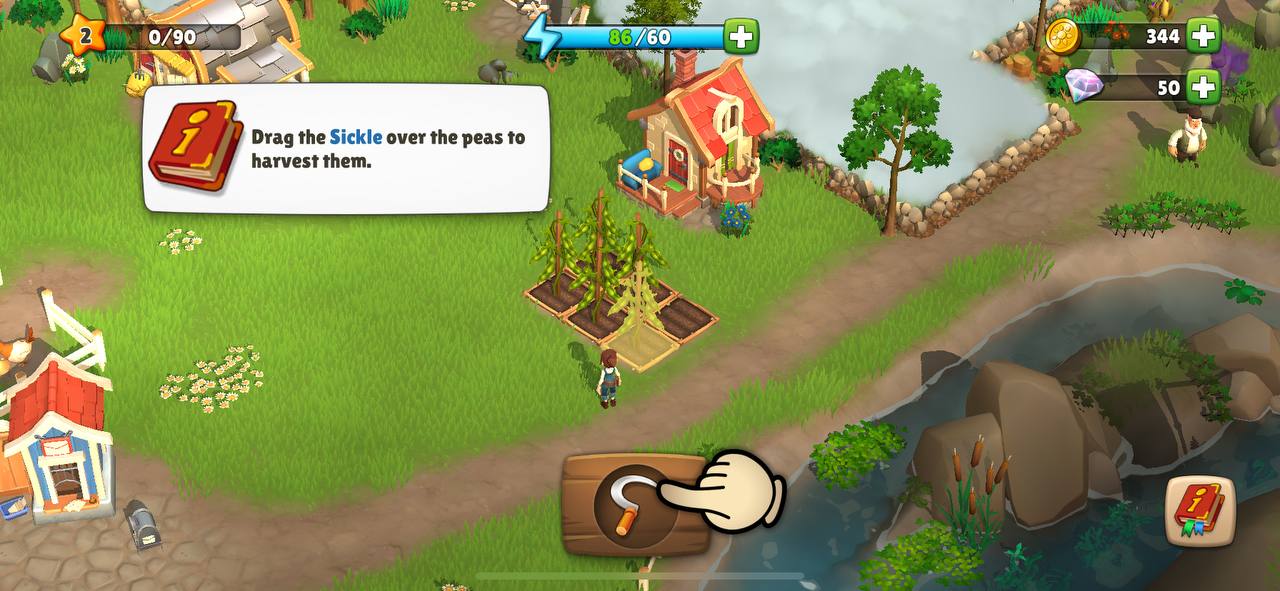 Charm Farm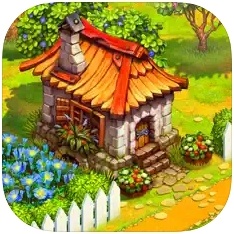 Here's a game that lets you get a ranch next to the magical forest.
The coolest thing about this sim is that its magic part doesn't end up on just visuals and some fairy tale characters. No, this one is filled with the cutest magical creatures you can imagine. Some of them are more like animals, while others are fully intelligent creatures. There are literally flying talking furry balls (aka cats) you can take care of!
Your goal here is to immerse into village life and take care of your little fairy farm. As always, you'll get to cultivate various crops, but not the usual ones. The game covers a bunch of unique magical plants with different features, that are fun to explore. You'll need to take care of the vegetables and gather them to sell on the local market.
Beyond that, the game lets you take multiple fairy animals. You'll get to feed them and gather things you can potentially use for sale. Plus, you may build new houses and decorate the forest for the ultimate cozy vibes. You can also take orders from the villagers and get tasks to become a full-on part of the story.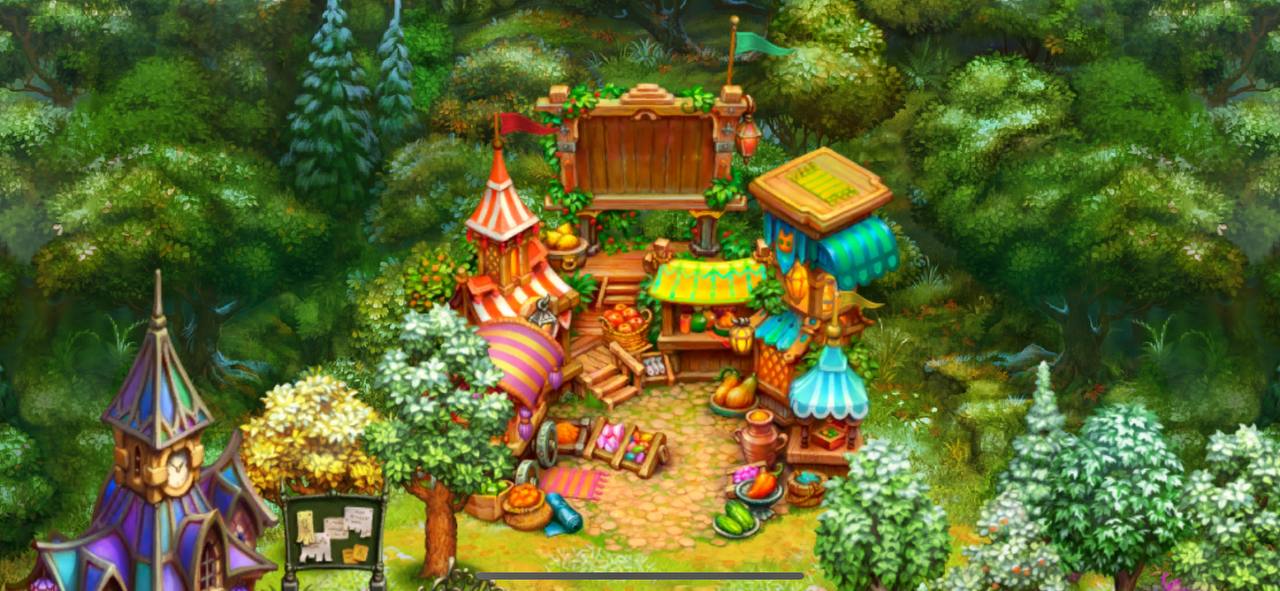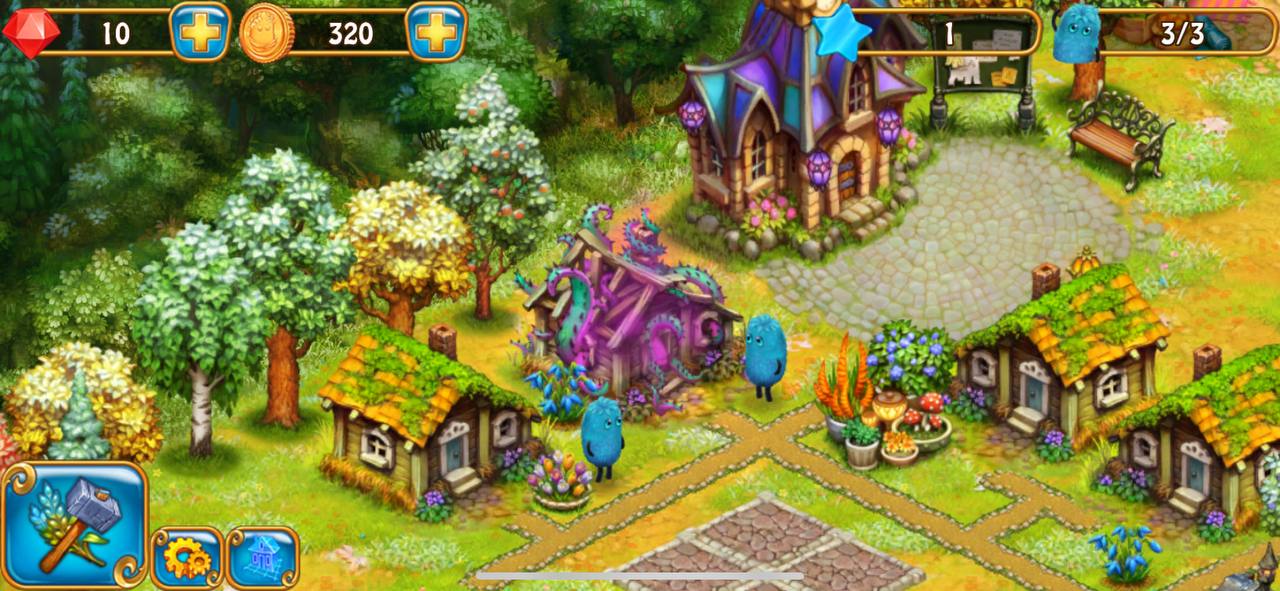 Happy Ranch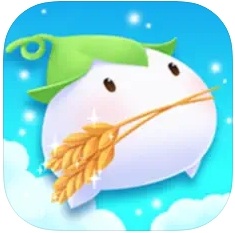 This game lets you assemble a ranch in the world of cuttle little Qltons.
In fact, the main characters of this game are the cutest Pokemon-like furry balls. These cuties have decided to get into farming, and you're here to help with that. You'll actually get the entire clan of Qltons to help you out, so there are tons of locals to get in touch with. As always, you start with a practically plain piece of land that needs renovation and care.
You'll need to cultivate and collect the agriculture and all the other things you want. Then, you'll need to sell these things to earn coins for further development. You can also raise various animals and build new facilities to make your farm more functional and cute.
There are tons of rural jobs to do here, and your clan is here to help with that. Just make sure you keep an eye on all the plants and pets, and you're good to go. You may also visit your neighbors or just go fishing to diversify the exp, there are no limits whatsoever.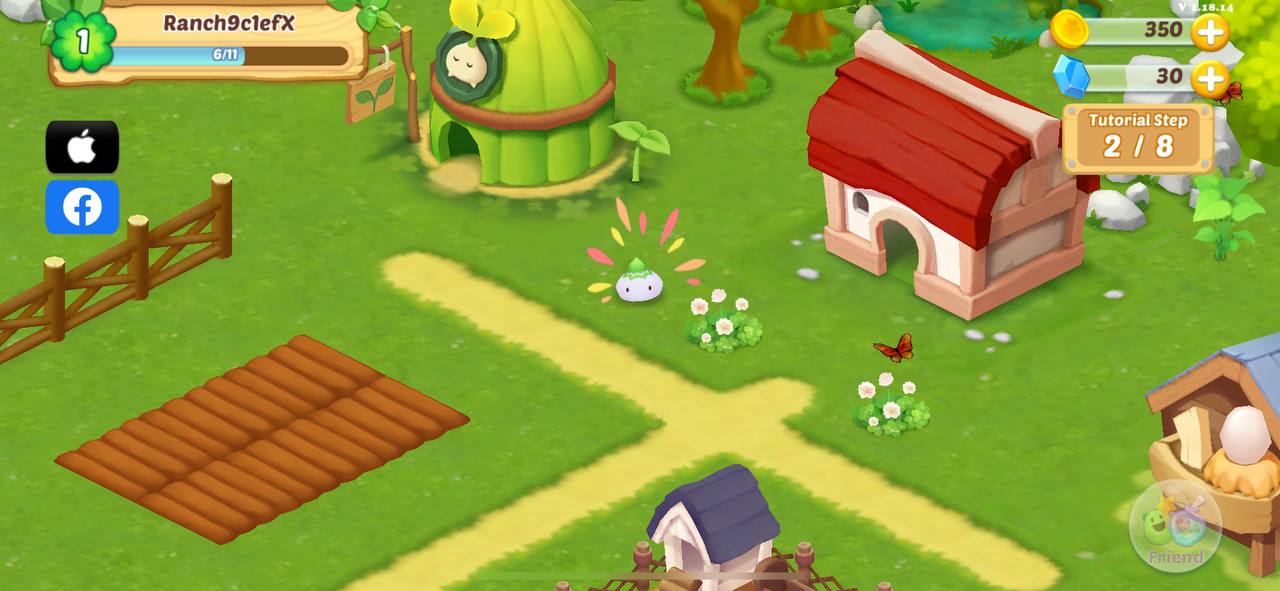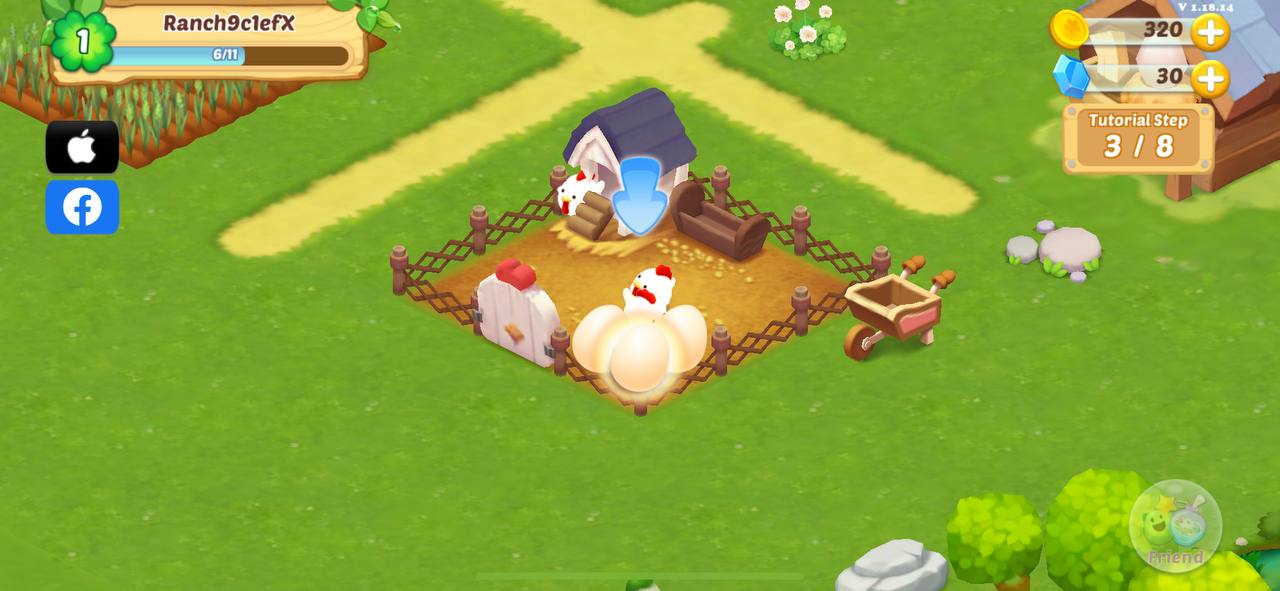 Sumikkogurashi Farm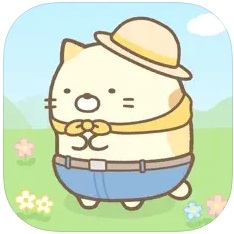 It may be the cutest farming sim out of the entire list (if you're into that kind of aesthetic, of course).
Concept speaking, this is a classic ranch sim. You need to cultivate yields and veggies and gather them to make snacks and dishes. Plus, you'll get to add pets and garnish your entire garden to make it even cutter. You can also take part in multiple events and dress up your avatars as needed.
Once you gather the agriculture, you can combine them to make dishes and sell all these to get points and coins. You can sell full-on dishes or veggies individually, it's up to you. Plus, you can take special orders from villagers to boost your XP. All the points can be used to widen and upgrade your ranch.
The things that actually make this game stand out are the visuals and overall style. The design is all about pastel colors and Kawai characters. Overall, the game feels very relaxing and stress relieving, cause you just get to peacefully farm at your own pace.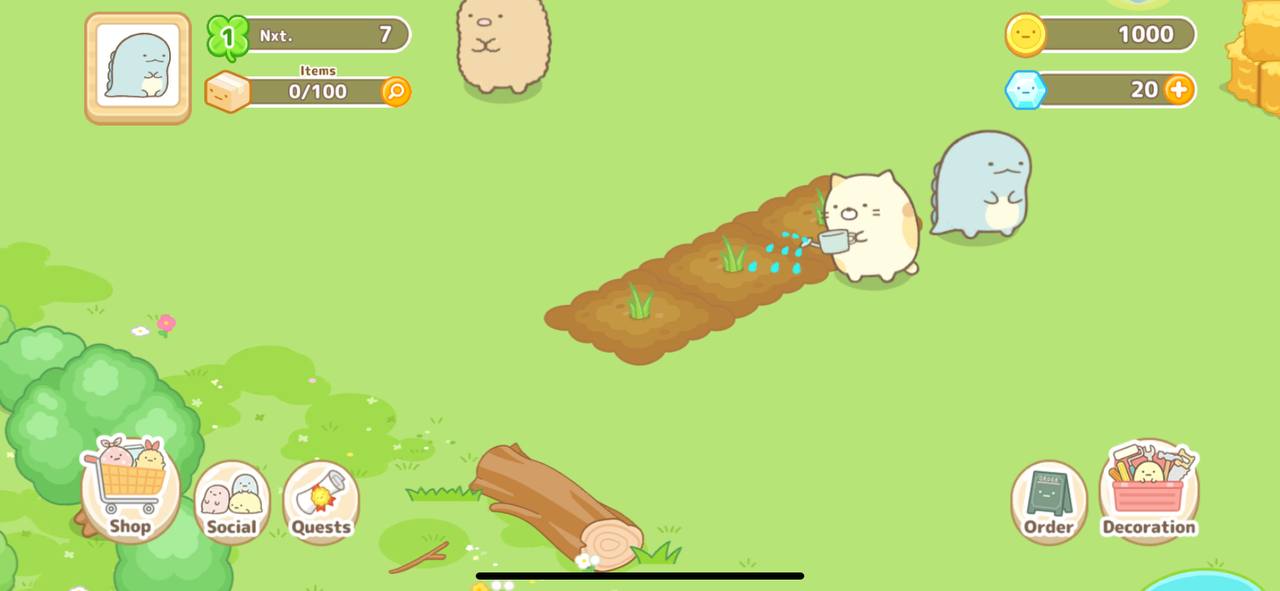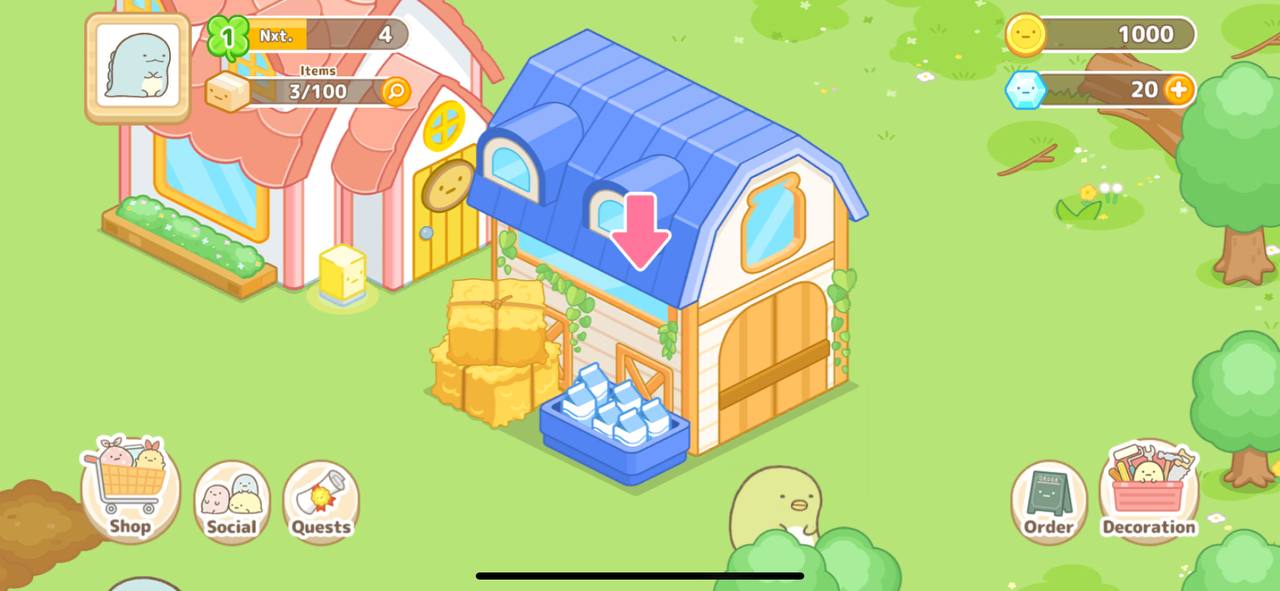 Rilakkuma Farm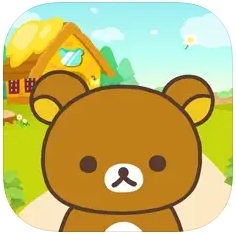 As you may guess by the name, this is a village sim with Rilakkuma bears.
Yep, another cute ranch sim with bears (there are quite a lot of these for some reason). This one also comes with cute visuals and simple UI along with calming soundtrack you'll totally love. All you need to do here is to upgrade your farmstead in multiple ways. You'll get to group crops and use them to cook delicious foods.
The game covers a wide range of crops, veggies, and fruits to cultivate. Plus, there's a huge list of dishes for you to make, from bread to desserts and salads. You can sell your dishes and veggies at stores and cafés to earn money and upgrade your farm.
Besides, you'll get to decorate your garden and construct new buildings and agriculture facilities. You can also go visit your neighbors and take tasks and special orders from villagers. You can even trade your products with villagers if needed. The game has some in-app purchases, but you can totally do without these.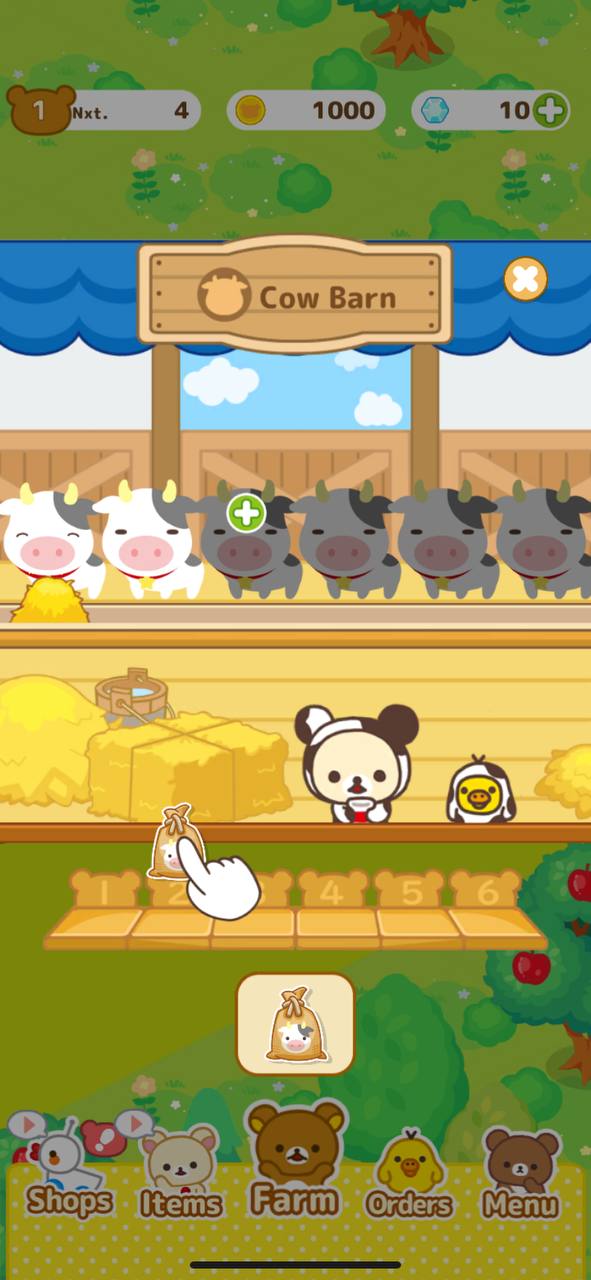 Mini Mini Farm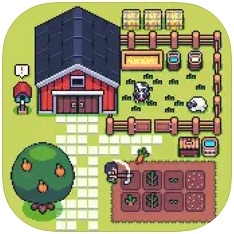 If you're a farm of retro-styled games, you'll certainly like this one.
This is an adorable village sim made in pixel art style. It comes with a simple UI and works nicely if you want to fill in some of your free time and relax while playing. This sim lets you build up the village island of your dreams. No pressure here: you can enjoy farming at your own pace.
You'll get to cultivate and gather crops for further sale. As always, you start small, but you'll get to quickly expand and upgrade your ranch. You can take requests and orders from villagers to earn more coins and explore the island to gather some hidden gems.
As the game goes on, you'll get to explain your ground and make the farm more functional. You can breed the animals and add new buildings and agricultural facilities. To do that, you'll sometimes need to cut some trees and clear up the land from stones and all that. The game works offline, so you can access it at any time needed.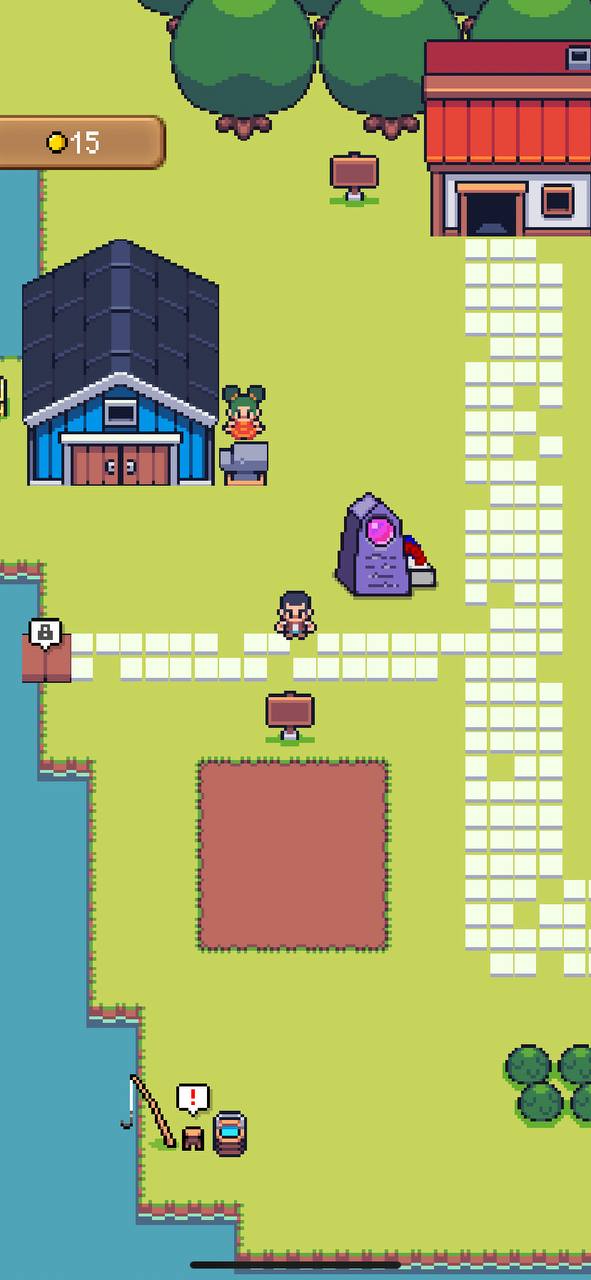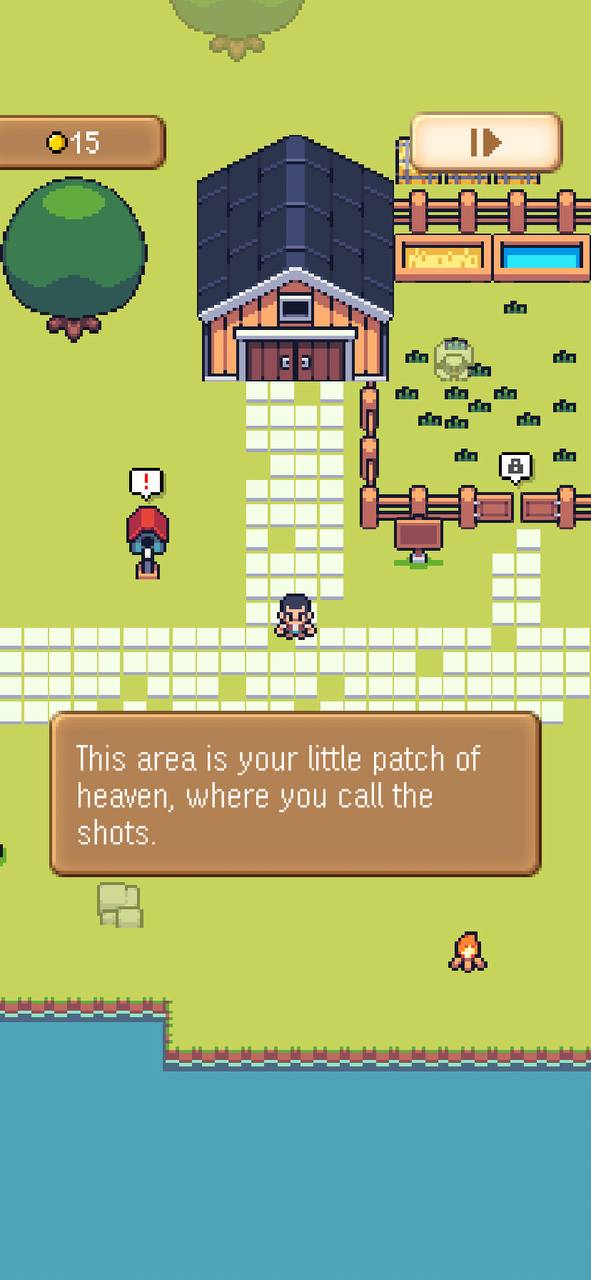 You may also check: 11 Best Crafting And Building Games
Tiny Pixel Farm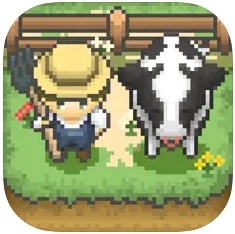 And lastly, there's a pixel ranch sim to play in your downtime.
The game is pretty simple but still addictive and hard to put aside. It lets you run a full-on ranch and manage multiple farming jobs. To get more precise, you get a half-abandoned weed-taken ranch that you'll need to run into something beautiful and profitable. Your goal is to clean the land of the weed and start growing crops and plants.
The game covers a wide variety of crops and plants to try, and there are plenty of flowers and berries as well. You'll also get to raise pets like chickens and cows to get eggs and milk from. In fact, some wild animals may come across your farmstead as well: make sure to increase friendships with them.
Once you'll start harvesting crops and gather eggs, you can sell them to earn money for farm development. You'll be able to hire multiple farmers, build more animal areas and add different types of farm facilities.