Unfortunately, not all people can sing or have musical abilities. At the same time, almost all of us love music – pop hits are gaining huge popularity, and modern singers are idols of millions.
Sometimes even an ordinary person wants to repeat such a triumph and get a portion of popularity and fame – though, without talent it is difficult to do. You can use 9 Best apps to teach you singing (Android & iOS) to improve your singing.
You do not need to be a musical genius or a great singer to record music videos on the Internet. The advent of modern services for communication made it fashionable to record video with music, timely opening your mouth and singing to a popular singer.
Recorded video allows you to twist, dance, show scenes or just artistic gesticulate – the main thing is to get into lyrics that sound in the background.
That's why you need to synchronize your lips with the lyrics of the song – there are even special applications and the term Lip Singing. We decided to find for users of 11 Free Lip Singing Apps for Android & iOS.
TikTok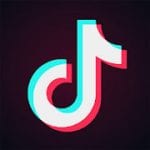 Nowadays it will be difficult to find a person who wouldn't know about the existence of TikTok. Many users perceive this service as a source of funny and interesting short videos, but not everyone shoots anything there himself.
Earlier TikTok was called Musical.ly and focused on short videos, where people sing popular songs, or rather, open their mouths in time. Now the service has expanded, as well as the audience, but this feature is still present in it.
Each time, when you run the application, you will immediately see the videos, which were selected specifically for you. You can be inspired by them to shoot your own videos, as well as to emphasize your creative ideas.
Videos can be shot directly in TikTok, and you can apply different effects such as deceleration, masks, filters, and more while shooting. The tools for editing the video you've made are simple and accessible, and you've probably used them before.
TikTok also has a live broadcast available, but you'll have to sing it yourself, without lip singing.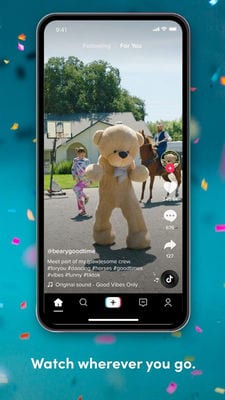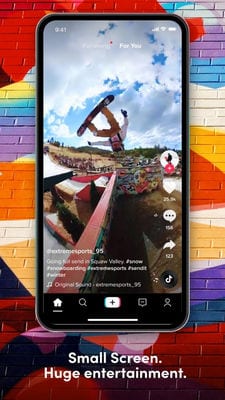 You may also like: 11 Cool apps to gain more followers on TikTok
Smule: Social Karaoke Singing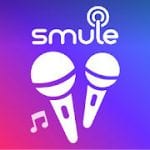 Karaoke is a favorite way for many people to relax. You sing your favorite and popular songs, presenting yourself as a real star, which performs to millions of listeners.
Smule is a service that allows you to plunge into the world of karaoke with your friends while keeping all your memories as a video. You will also be able to try to sing a duet with real stars, just as they do, getting to the beat of the melody.
Smule allows users to edit their videos so that you achieve a professional sound. The main thing is to get to the beat, while the other nuances can be adjusted. For example, Smule offers you to use correction of voice tone, as well as add studio effects for better and more professional sounding.
You can also edit the visual part – it is easy to add effects to the video that will make it more enjoyable. Smule customizes its own page so that you can mark there all your favorite tracks and genres in music, sing along with popular artists duet, and much more.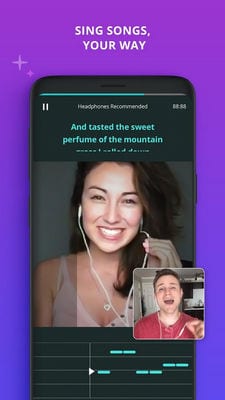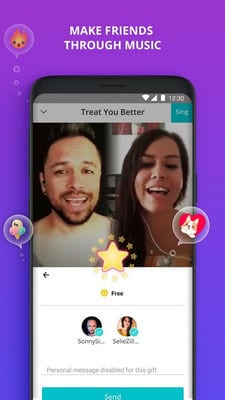 StarMaker: Single free Karaoke, Record music videos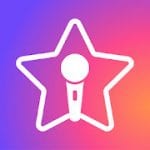 It is easy to become popular in the Internet age. It is enough to do something cool and memorable, and online users will notice you. StarMaker application is an interactive karaoke, where you can show your vocal data and originality by recording short videos.
Here you can show off to your friends how you can sing, as well as show everyone around you that you are a real star. Especially since StarMaker gives you a lot of editing tools so that you can achieve a perfect sound.
StarMaker allows you to change the soundtracks and your own voice – for example, there is a special voice enhancement feature that adapts it to the notes you want. There are also features that allow you to synchronize the movement of your lips with your melody, especially useful for minor problems during shooting.
StarMaker gives you a choice of millions of songs that are popular around the world – you can find local artists as well as world stars. Try to become a star in the StarMaker community.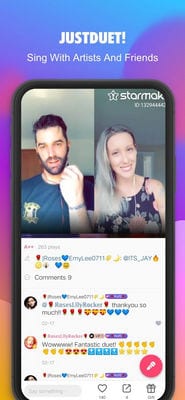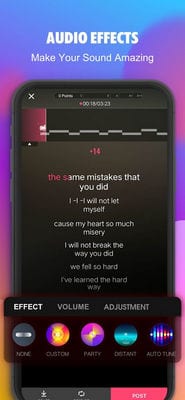 MadLipz – You're funnier than you think!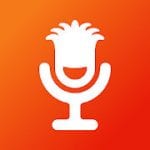 Sometimes Lip Sync and Lip Singing is used to create parody videos and funny clips. If your goal is to be funny, then we suggest you get acquainted with the MadLipz application.
It is designed to create funny parody videos that you can easily share with friends or even organize a small competition. You can also spend a pleasant evening looking at the works of other people, made with humor.
MadLipz already has those clips that are ready for your processing. You'll need to record a voice or your own dialogue and then proceed to perfect synchronization. You can do this with the special tools that are also present in MadLipz.
You can also add subtitles for better understanding so that other users can watch videos without sound. Also in the application, there is a special feed, which publishes the best and most popular videos at the moment.
In MadLipz some videos are defined in separate thematic categories, which you can choose according to your mood.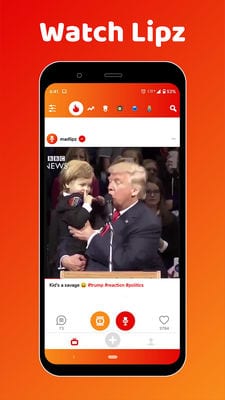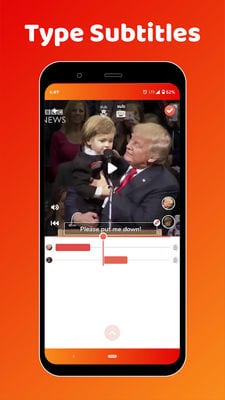 MuStar – Lip Sync Short Videos Musically Battle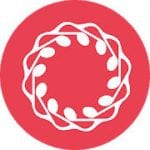 MuStar is an application that will allow you to attract the attention of millions of users. Here you can use your imagination and inspiration to create a great video clip, where you will dance or sing to the background.
At the same time you will not even need special equipment – just use your smartphone and turn on the application. MuStar has gathered a lot of users from social networks, who love to watch and appreciate other people's videos on their own.
MuStar also presents you with dance and music battles, where you can compete with friends, stars, or other users. There are special effects at your disposal, with which you can process and refine the original video.
There is also one more thing to note: you don't have to register in MuStar. Here you can login through other social networks, with which you can share interesting videos. The application also includes ready-made source materials for the video – for example, extracts from songs and movies, audio tracks that you can use later.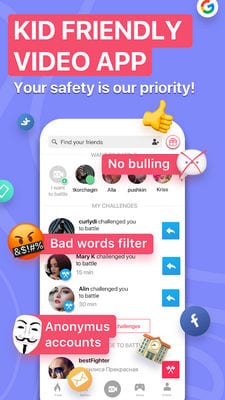 You may also like: 11 Best Apps that Improve Your Singing Voice (Android & iOS)
Dubsmash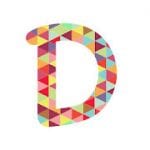 Dubsmash is a unique project that has gained popularity quite quickly since its publication. In many countries of the world, this application has been downloaded to users' devices, and they successfully enjoy watching videos in it.
You can also start to entertain other people by shooting content that you like. The project is a kind of video messenger, where you can share with friends everything that you thought was funny or their videos.
Dubsmash uses movie clippings, soundtracks, popular music, and fragments from TV shows as sound accompaniment. Particularly funny effects are achieved if you will artistically parody this moment.
You can also choose the most appropriate sounds that will perfectly fit into the concept of your movie. The main thing in Dubsmash is to hit the words, singing a song, or speaking a text.
Although it may look ridiculous at some points, it makes it even funnier. For convenience, in Dubsmash all fragments are distributed in folders and categories, so you can quickly find the necessary material for the video.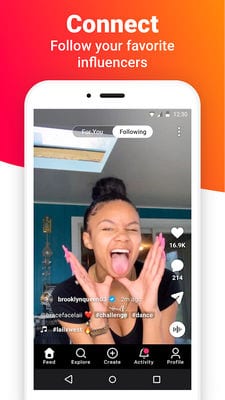 Triller: Social Video Platform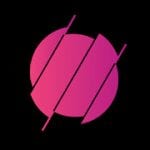 You can create flawless video using the Triller service. It has its own video editing algorithm, which is convenient to use for any type of shootings. Here you can shoot not only musical passages and lip singing, but also funny miniatures, moments from your life, and much more.
Special filters in Triller can improve your visual part, making it more appealing to the viewer – if you want to become popular, it will be useful.
Triller has been used by some stars such as Selena Gomez and Rita Ora. Here you can create music videos together with friends or stars, trying to sing a duet or roles. In order to shoot a music video, you will need to choose a song to accompany your work.
Triller has its own collection of popular songs, distributed by categories – for example, "Trending" or "Bollywood". The ready video is not necessarily shared directly in the application – you can download the ready video to your smartphone or send it to other social networks, so your friends could enjoy your creativity.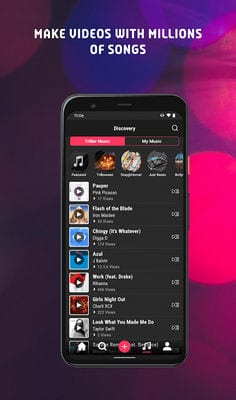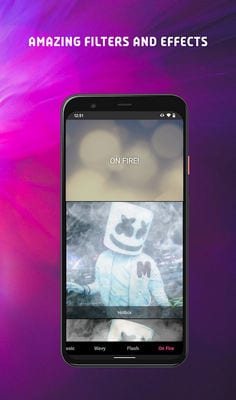 Karaoke – Sing Songs!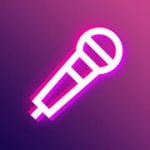 The name of this application speaks for itself. Karaoke is perfect for all people who love to sing and really want to shoot themselves during the creative process. The application was created just so that you can sing anywhere and anything, while creating your own versions of popular songs and world hits.
Karaoke puts a kind of recording studio in your smartphone, which will help you in all your creative endeavors.
The application has a catalog of songs, as in the real karaoke. All of them are accompanied by text, so you will not get confused during the song. Also Karaoke regularly adds to its collection of hits, adding more and more modern songs.
You will also be able to discover new genres and new artists that you have not even heard about. Karaoke positions itself as a pocket-sized recording studio, so you can edit your own voice: for example, add auto-adjustment of tones, audio effects, and so on.
They will make the sound perfect and unique. You don't have to pay for real karaoke to sing perfectly.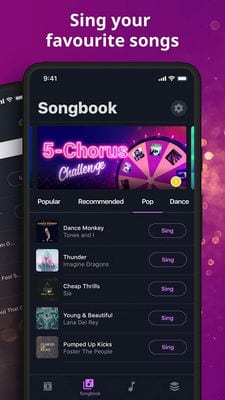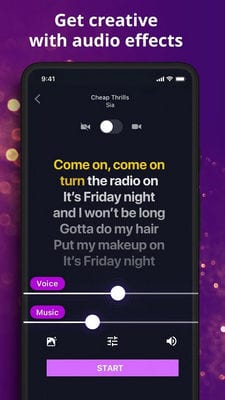 Voicer – Celebrity Voice Changer Prank Meme Videos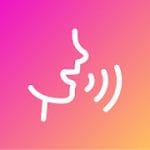 You can add effects to your voice or singing in many applications. For example, in Voicer – here you can prank someone with a video or a call, changing your voice to the voice of a real celebrity.
Of course, in addition to the voices of stars, there are other audio effects that you can easily apply when shooting your movies. In Voicer you can find an imitation of the robot voice, the devil, nasty subtle voices and much more, depending on what effect you want to achieve.
Voicer also allows you to use several different editing tools at once. For those people who like to capture their singing, the tone changer function or studio effects will be perfect – they automatically improve your voice, making it more enjoyable.
For karaoke, the application has a special microphone, which will apply some automatic settings for improvement. Your Stories, videos in TikTok and other social networks can become even more fun and interesting for the audience.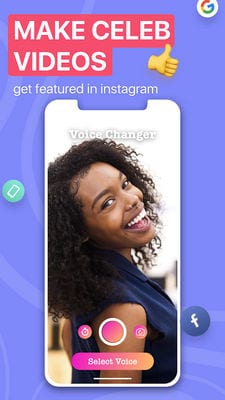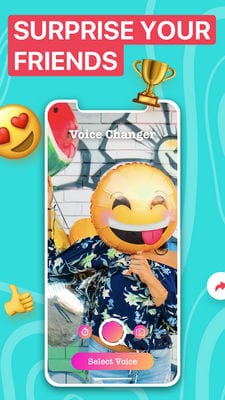 Funimate: Video Editor & Music Clip Star Effects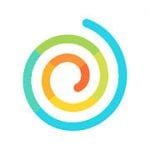 Funimate is positioned as a high-quality video editor that contains many effects for video and audio processing. Here you can easily create and edit cool video clips with songs and dances.
There is also a separate lip synchronization function in the application, which will work even when the image is slowed down and accelerated. Also note that Funimate is great for editing and creating videos for TikTok and Instagram, helping you to create high-quality videos.
The application has many cool effects for video, which are used in many popular and modern videos. You can also apply the effects right during the shooting of your singing – in real-time. In Funimate, you can shoot a video with the performance of a popular song, add subtitles, creative stickers, slow down, and much more.
Add your favorite background music to the video to make it sound even better. By the way, some users note that they practiced on videos of stars, editing them in Funimate with different effects and assembling a large clip from a few short passages.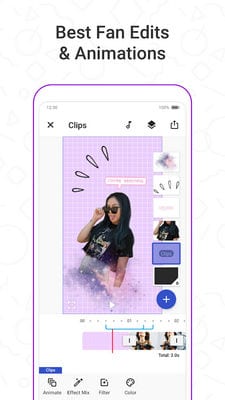 You may also like: 9 Best Apps to Enhance Video Quality on Android & iOS
dub.ly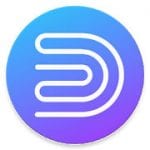 There are many modern applications that bring users together with one goal: to create great videos with sounds, singing, and similar content. In the application dub.ly you can easily create your own similar videos, which will be seen by people from around the world.
You will be able to follow talented people who, like you, love to make music videos. You will be able to see duplicates of your favorite songs and performers while repeating them yourself on your channel.
You can also use different multimedia in dub.ly – such as stickers, filters, GIF files, and of course music. The video you get can be sent to other social networks in the future to share with your friends. At dub.ly each user has his own profile, where their videos are uploaded – you can subscribe to popular people to always see the updates.
Also note that for communication there are private and secret chat rooms, where messages can be deleted automatically when the timer expires – so you can share your new videos if you're afraid to post them to the public.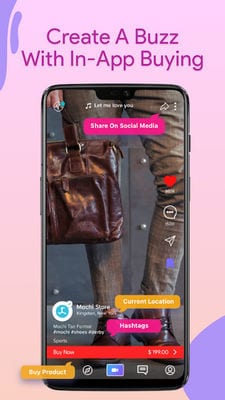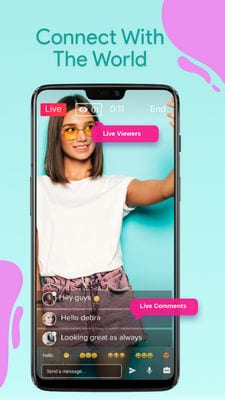 The creation of a perfect music video at the moment does not require professional equipment, a sound recording studio, or even microphones. You can simply take your smartphone, turn on the desired application, and start showing your creativity.
Of course, it will not always look perfect – for a start, you need to practice. Apps for lip singing will help you choose a popular song for the video, synchronize the movements of the lips and the text of the song, and much more.
You won't need to sing – just know the words and sing to the beat. Based on these videos, you can even get real popularity if you do everything artistically and interestingly. We hope that our article has become useful for you and now you know exactly how to become a star.