Multiplayer games are popular on both smartphones and computers. It is because with their help you can not only have fun and kill time but also communicate with friends and family.
You may say that any such game requires a network connection – the Internet will allow people from different parts of the world to play together. But in reality, this is completely unnecessary, as multiplayer technology is constantly evolving. You may also check out the 25 Best cross-platform multiplayer app games (Android & iOS).
At the moment there are great games for smartphones that allow you to play the same application together with several users via local Wi-Fi.
That said, it's still hard to find a really interesting and worthwhile game – there are plenty of options in categories on Google Play and the App Store, each of which will seem appealing to you. We decided to help you and found the 17 Best Local Wi-Fi Multiplayer Games for Android & iOS.
Asphalt 8 Racing Game – Drive, Drift at Real Speed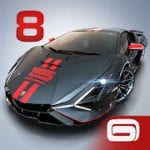 Racing is a favorite game genre for most boys and guys. Asphalt 8 is a game about crazy races at unbelievable speeds, here you can not only drive cool racing cars but also motorcycles.
Especially the developers give you the opportunity to choose from more than 200 different models of vehicles. Asphalt 8 has perfect cars of famous manufacturers – Lamborghini, Bugatti, Ferrari, and others. They are licensed by the manufacturers themselves, so they are completely identical to the real cars.
As you understand, you can play Asphalt 8 with a lot of people. Up to 8 players can be on the track simultaneously – you can gather all your friends and find out together who is a born racer.
You can also put the results of the competition in social networks, accompanied by comments and comparisons in the world rankings. To make sure everyone can play at any convenient time, there is an asynchronous racing mode.
This means that in Asphalt 8, each of the participants in the race will pass the distance in a certain time, and all the other players will see his "ghost" right on the track.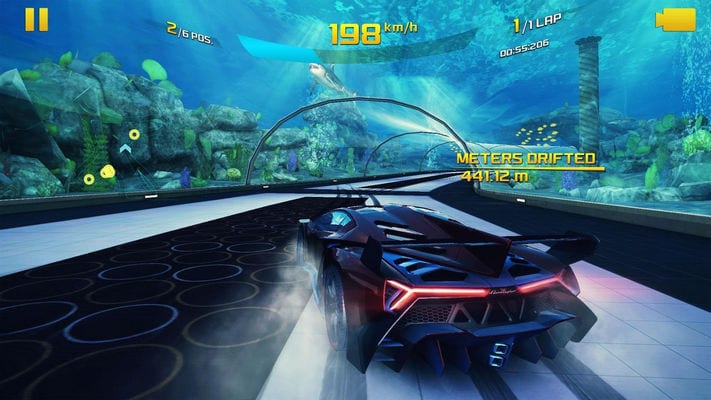 Badminton League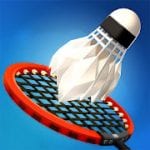 Badminton League is an arcade badminton simulator for smartphones. The game takes you to a competition court, where you will immediately face the strongest player.
No matter how experienced you are in the game, you still can't beat him – this is the event that will push you to become better, stronger, and more professional. Like in many games, Badminton League offers you to start your development from the very bottom and pump your character up to the highest level and characteristics.
It is worth mentioning that the game has an excellent interesting design and high-quality graphics. All done in computer style, with animation and even sound. In order to control your character, you do not need to make a lot of effort.
In Badminton League, you use only a few buttons to control your character – for moving and for waving your racket.
Also, the game has several different modes that allow you to customize your character, changing the details of clothing, inventory, and so on to your liking. But still, the most fun part of the Badminton League is the competition with your friends via Wi-Fi.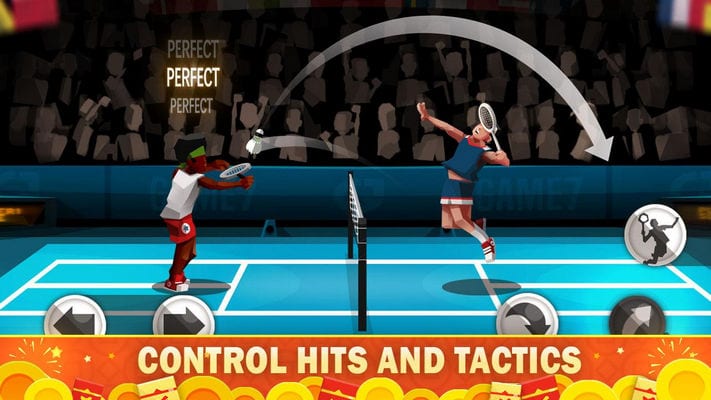 Snake Rivals – New Snake Games in 3D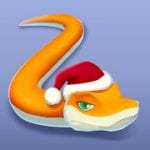 Snake game has its origins in the 1970s when gaming devices – such as arcade machines – were just beginning to appear. Back then, you would change all the items on the screen by moving the snake in a certain direction.
Even back then, the game had a competition mode where two different players could compete in their skills. Snake Rivals is a modern interpretation of the classic game that you and your company will love. It may even remind you of the popular browser game Slither.io – in fact, they do have similarities.
In Snake Rivals all modes involve interaction with other players. Zen Mode requires you to become the biggest snake in the arena, Death Match requires you to kill as many opponents as possible, and Snake Royal simply requires you to survive.
Each of the modes can become attractive to you, but it's better to try all of them. The main trick of Snake Rivals is that after death the player becomes a whole new snake – it can be a snake in the form of a ghost ship, in the form of a dragon, and so on.
So dying and losing in the game doesn't upset you, because you can immediately resurrect in a new guise.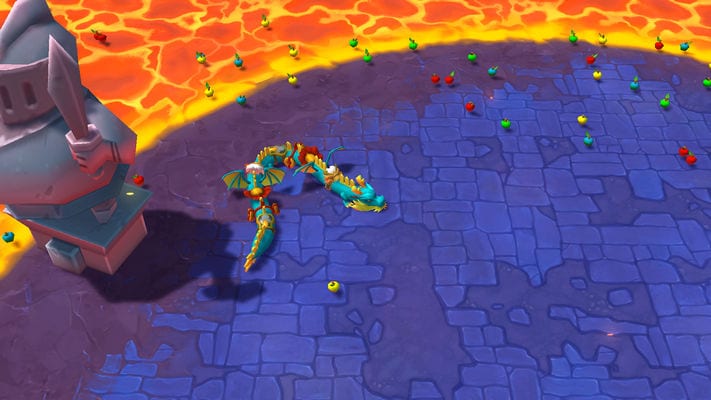 BombSquad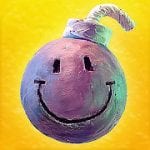 Are you gathered in a large group and can't find a cool game you can all play together? We present you BombSquad – a game that was an adaptation of the popular Bomberman on consoles.
Bomberman has fascinated players all over the world, because it was necessary to play it together, to create your own strategy, and to try to destroy your opponents with cunning bombs.
Now you can enjoy a similar game on your smartphone – while getting high-quality graphics, interesting elements, and the ability to play with a whole bunch of friends at once.
The main character in BombSquad finds himself in an arena that is filled with many strange and interesting elements. Among them, there is a hockey field, mushrooms, buildings from trees, and a lot of other items, some of which will literally fall on you from the sky.
BombSquad is a great way to battle with friends, either in a 5 vs 5 matches or in an all vs all mode. In order to destroy your opponents, you will need to be attentive – the very objects that fall on the playing field may be great boosters.
Also, you need to mention that BombSquad has an excellent soundtrack – everything is so artful and funny, that you won't even be sad in case of losing.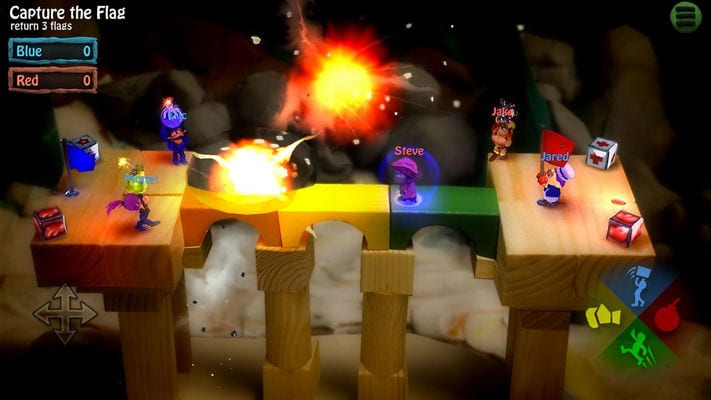 Spaceteam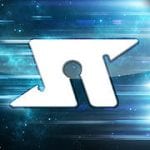 There are times when we think of our company of friends as crazy. But in reality, you haven't seen what crazy is if you haven't all played Spaceteam together. It's a crazy cooperative smartphone game where you scream, fight, shout over each other, and so on.
To an outsider, it may seem like you are fighting and a fight is about to start – but if you participate and play Spaceteam, it all will fall into place. Among the general shouting, you can hear certain phrases and commands that other players must follow.
Spaceteam can be played in a group of up to 4 people, and your smartphones must be connected to a shared Wi-Fi network or with Bluetooth enabled. Each player's screen will display a dashboard with various igniters, switches, buttons, and other dashboard parts.
Everyone's dashboard is randomly generated, which is the main challenge of Spaceteam. Each player sees not only the dashboard but also the commands that the other players must execute.
You will be required to shout out this action – this is the reason for the ruckus because this is the task facing each participant. Believe me, defeat is inevitable – but you can find out how far you get with your team.


Hide Online – Hunters vs Props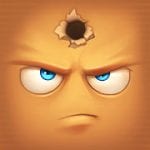 Hide and Seek is a game from childhood that evokes only fond memories. At a young age, each of us hid from friends or looked for them all over the playground, house, or apartment.
Now, even as adults, you can refresh your memories and play Hide Online. This is a fun multiplayer game where you and your friends can play an unusual version of the classic hide-and-seek.
Instead of climbing into the closet to hide, you can become a closet! Yes, you can really take the form of any object, climb even into the narrowest of cracks, or classic run away from other players.
In Hide Online there are 2 types of participants – hunter and ordinary player. As you know, the purpose of the hunter – to find or catch everyone who is trying to hide from him.
Players, on the other hand, can take the form of the surrounding objects and even lurk in the toilet – quite an unusual solution.
We encourage you to try yourself in each of these roles – perhaps you'll be masterful at hiding, or maybe you can easily tell the difference between a real glass and a lurking player. Either way and in any role, you'll have a great time and have fun with your friends.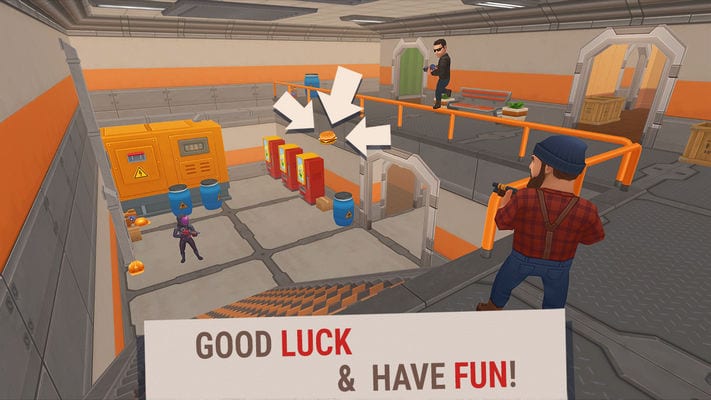 BADLAND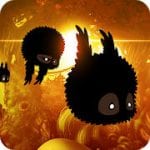 BADLAND is one of those games that gained popularity immediately after release. For example, two weeks after the game's publishing, it had more than 100 thousand downloads, which is an indicator of its unquestionable success.
What is the secret? The thing is that BADLAND is a platformer, and this genre is very popular among mobile gamers.
A smartphone can function as a gaming device that is always with you, so you can play BADLAND while standing in the queue, on a break at work, in the evening at home, and so on. Especially since BADLAND is really interesting, it has several maps to choose from and each of them has 40 different levels.
Also, BADLAND has a multiplayer mode where up to 4 people can play at the same time. The gameplay is simple – you need to overcome obstacles, solve puzzles, and pass to the next levels.
These simple actions will not be mastered right from the first time. The difficulty of BADLAND is that it is not the camera that moves after you, but you are trying to catch the camera movement – so the slightest delay and you just lose your vision and die.
The atmosphere of the game is really breathtaking, so you will really like BADLAND – even the slightest movement on the screen will seem incredibly realistic.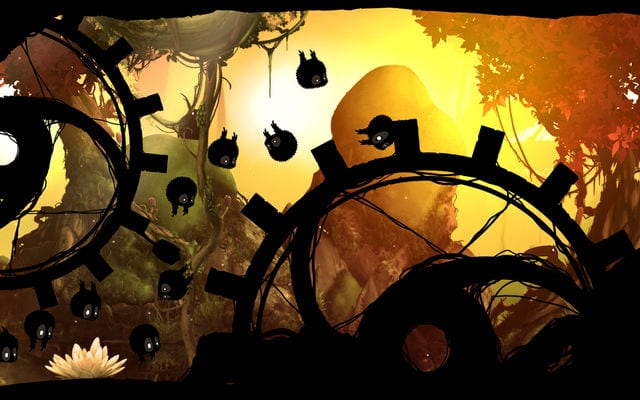 Mini Golf King – Multiplayer Game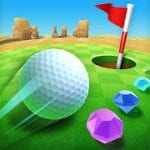 Golf is popular among adults as a weekend entertainment and an occasion to meet up with friends. But agree, you can't always go out on a special course and moreover, gather all your friends on it.
In that case, you can choose mini-golf – or better yet, its playable version. Mini Golf King is a multiplayer golf game in which you can play with people using Wi-Fi, and you don't have to be connected to the same network. Mini Golf King is not a simple simulator – there are also missions, challenges, and peculiar obstacles.
Like in classic golf, each of the players in Mini Golf King tries to improve their equipment, characteristics, and so on. Also here you can take part in tournaments where you can become a real professional.
You can compete with other players in real time, practicing the best hits. Mini Golf King has 35 different golf courses to play, which you choose before the competition. Online matches, which you can arrange with family or friends, will also be held in real-time – you just have to aim and make the right shot.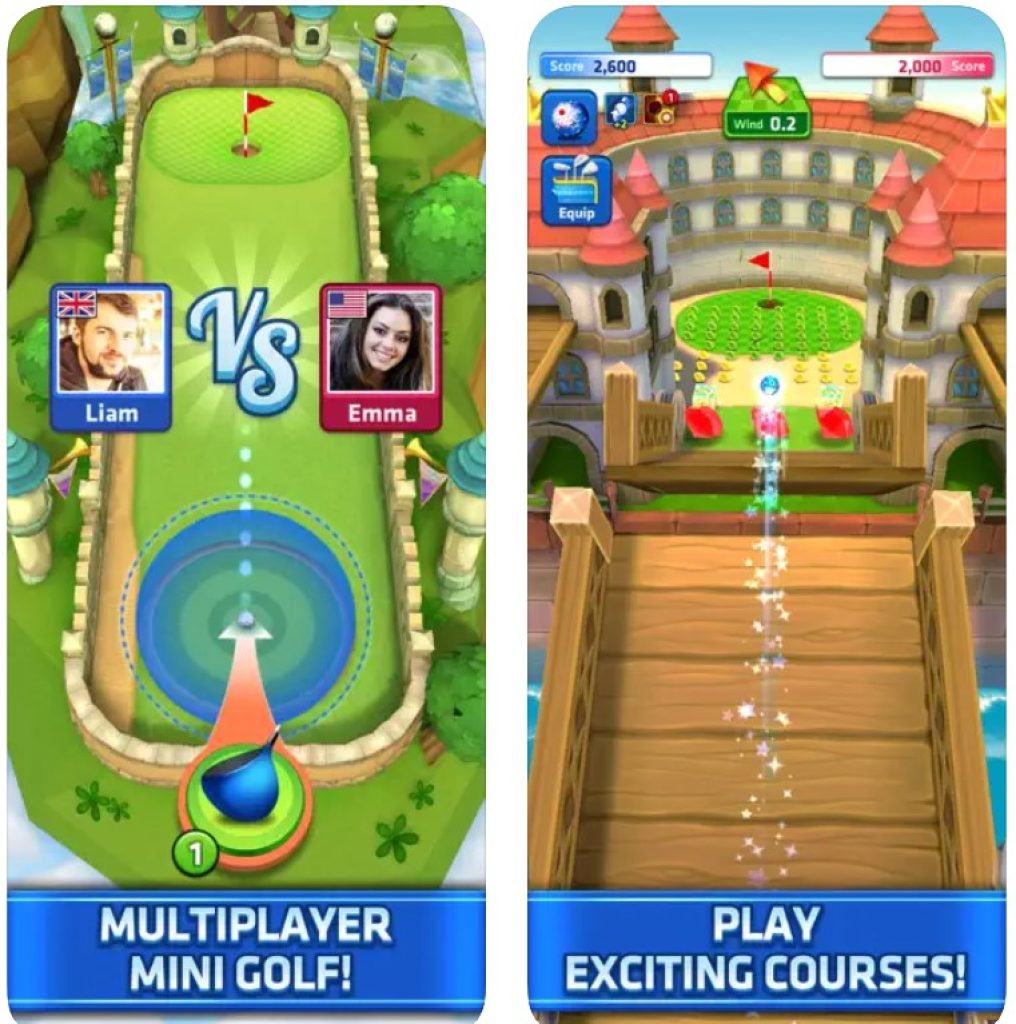 You may also like: 13 Best Golf Game Apps for iPhone & Android
Overkill 3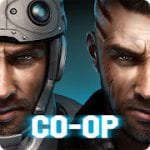 Mobile shooters often frustrate players because they lack user-friendly controls. You can't aim, shoot and run at the same time as in PC games. At the same time Overkill 3, being a shooter, is a really convenient application, because the developers tried to make the control more convenient and easy – there are no movements at all.
In Overkill 3 you only move the sight and shoot, as well as you can throw grenades, fire rocket launcher, and other ways of destroying your enemies.
You will also enjoy the game together with your friends or get to know other players. Overkill 3 provides chat to communicate with each other, so the whole team can be connected to each other.
There are also constant tournaments for online mode via Wi-Fi, where the best players will get awards and tokens.
Note that you can also constantly upgrade your weapons, acquiring sniper rifles, machine guns, and incredibly powerful rifles of the future. Together as a team in Overkill 3 you will face other similar teams and powerful bosses right out of your nightmares.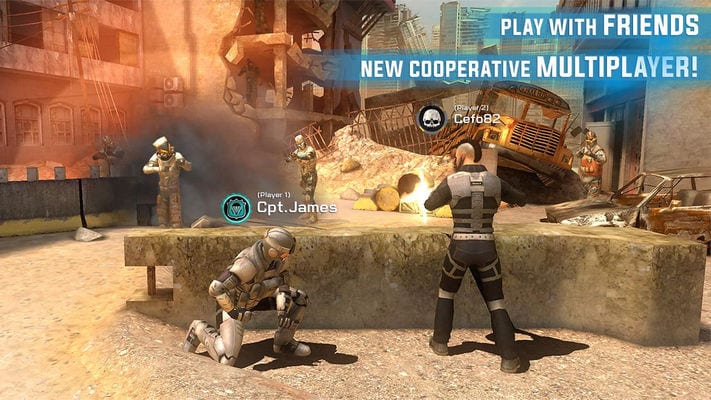 the Escapists 2: Pocket Breakout
The Escapists 2 is the second part of Escapists game, in which the developers added multiplayer mode and improved the visuals. Now there are more small and interesting details that fit perfectly into the general theme of the game.
The Escapists 2 offers you to get out of the prison without disturbing the guards and other personnel. In the beginning, you'll be shown how the hero is trying to escape to freedom by digging – but the moment the plan is almost complete, he's caught by the police. Here is where the whole story starts.
In prison, everything is real – you will need to follow the regime, follow the rules, as well as stick to a certain time. For each action, the prisoners are given a timer, and you have to keep to this timer.
The main key to victory in The Escapists 2 is the observance of a strict regime, remembering the movement of guards, and find clues. Don't think that the guards are just a simulation.
They will really notice suspicious behavior and escape, so you should be wary of them. Together with a friend, you'll complete tasks and compete to see which one of you can get out of prison first.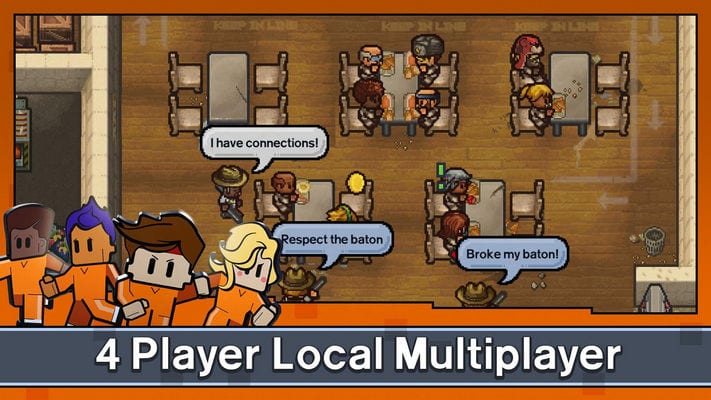 Neon Shadow: Cyberpunk 3D First Person Shooter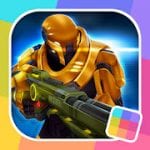 Avid gamers have definitely played classic shooters like Doom or Unreal. Neon Shadow is a smartphone game that actually pays tribute to that genre.
Everything in the game is reminiscent of the old days of gaming – there are the same graphics, gameplay, and even story. The cooperative mode in Neon Shadow is designed more for tablets, where two players can safely perform all their actions.
Of course, the control in the game is not the most comfortable, but it is a classic for mobile shooters. All the action takes place in the first person, so you will see everything with your own eyes.
In Neon Shadow you are entering the world, where the dark force with a mechanical army has captured the space station. Your goal is to take the fight and start a confrontation with the machines.
Of course, the stronger and more upgraded the machine is, the stronger weapons you'll need. You can buy them, but you'll need coins to do so.
Neon Shadow offers you to take the machine-fighting training first, and then go to the multiplayer mode and start interacting with other players. In extra modes, you can fight against three opponents, as well as choose extreme conditions, if you are already a professional in the game.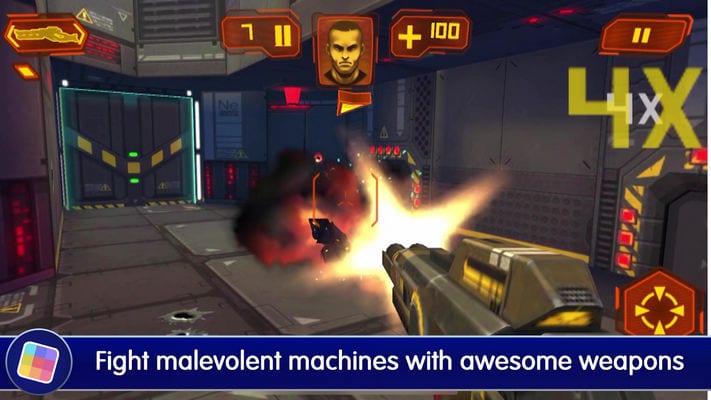 Granny's house – Multiplayer horror escapes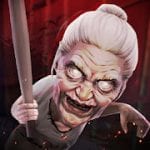 Granny's house is another variation of the game of hide-and-seek, but with its own features and interesting details. Here you will be able to play together with your friends in different modes and different roles while solving puzzles and in some moments even getting scared.
According to the plot, an old woman is a maniac and constantly kidnaps children. Rumor has it that the old woman torments children, scares them, and is more dangerous than the scariest clowns from horror movies. In Granny's house, you have to try yourself as a hider, Granny, and 6 more roles in one of the modes.
Thus, as you understand, there are 3 different game modes and all of them provide multiplayer via local Wi-Fi. There is a classic version of hide-and-seek, where you need to find clues and escape from the house, constantly hiding from the old maniac.
Also, there is a team mode of hide-and-seek, where your success depends on the actions of other players. We have already mentioned one more mode, where all participants get their own roles, tasks, and skills.
In Granny's house, you will be constantly frightened by scary noises, ghosts, and even other people, that are trying to get away, just like you. To win you will need to actively communicate with all the team members so that together you can leave this spooky house.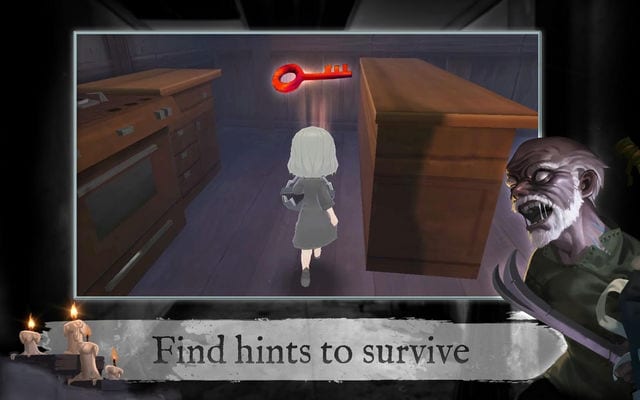 Puppet Fighter: 2 Players Ragdoll Arcade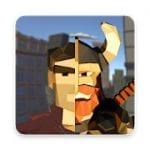 Looking for some free game where you can play with friends over Wi-Fi or on the same device. You can install Puppet Fighter on your device, which has several different game modes.
Two players or more people can play at the same time if you connect via a Wi-Fi network. Easy and clear controls allow you to play Puppet Fighter even the most inexperienced gamers who are not used to playing games on smartphones.
The in-game store has a lot of bonuses and add-ons that you will use to defeat your opponent or just to customize your character.
The physics in Puppet Fighter are simple and fun. Humans are made deliberately ridiculous and simple, which generates funny moments in your battles with your friends.
The plot in the game is so simple that you can say there is no plot at all: an eternal portal opens in the world, through which people from different eras and times can pass.
You decide which time hero you can fight for right now. Puppet Fighter can be described as a simple enough game for fun and laughter that you don't have to think and strategize much.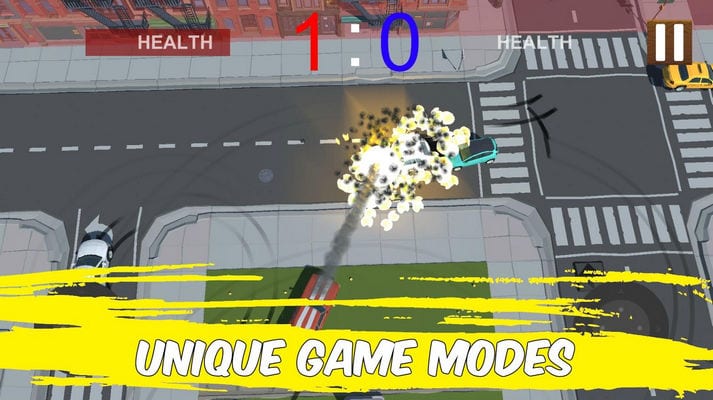 No One Escape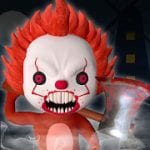 New mobile arcades appear every day and you may not even have time to keep track of all the new ones. For example, you might not have noticed the excellent multiplayer game No One Escape. Its idea is that none of the players should escape – or on the contrary, that everyone should escape.
It depends on which side you're playing the game — as the hunter or as the victim. No One Escape is released on both computers and smartphones, so you can have a great time on either of your devices. Especially since interacting with friends will make the game even more enjoyable and entertaining.
A total of 5 players are expected in No One Escape, 4 of which are survivors in the story. Their goal is to escape from the maniac while passing small challenges. The difficulty is that space is confined and you literally don't know where to run.
You can play both together with your friends, even sitting in the same room, and with bots, which perfectly help you to improve your control skills on your smartphone.
There are also levels in No One Escape, which you need to pass to develop your character – you earn coins that can be spent on improvements and customization.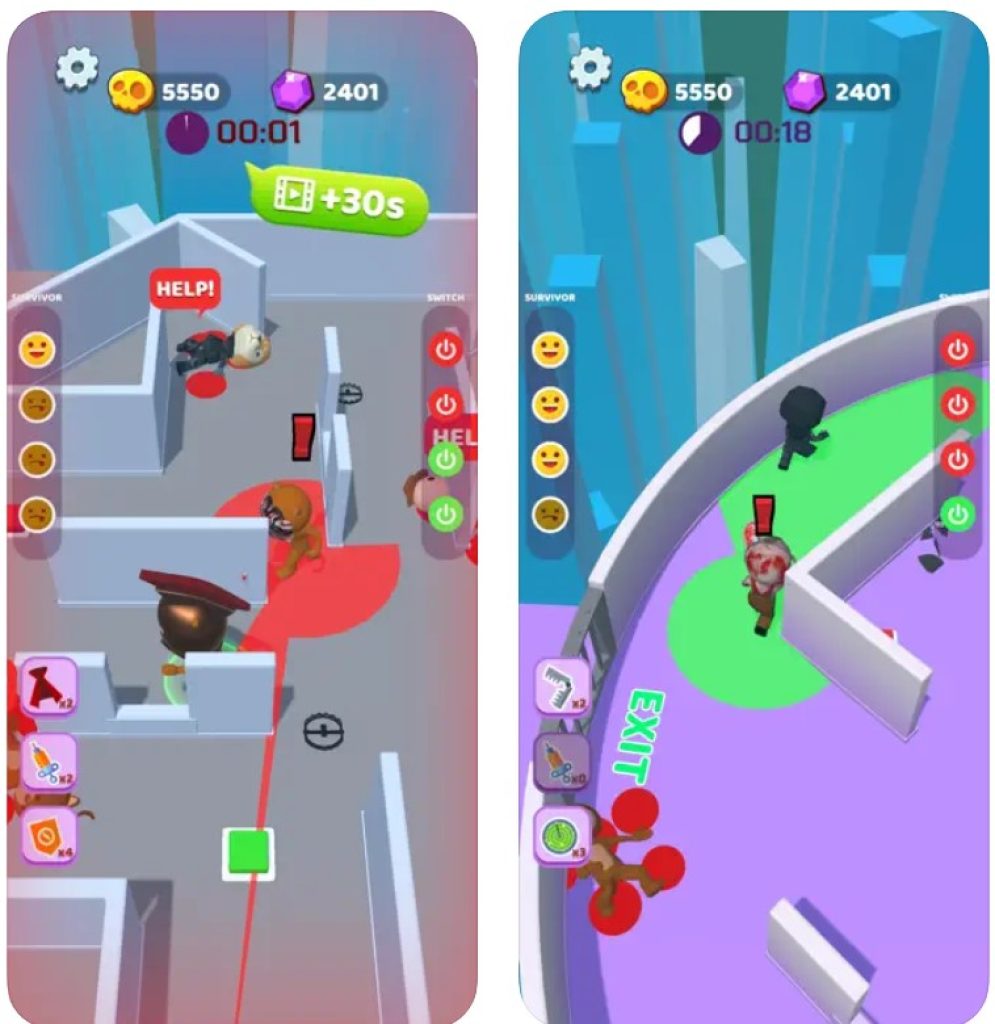 Draw N Guess Multiplayer by Time Plus Q Games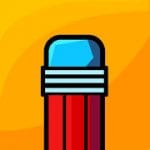 Draw N Guess is a great game for parties, gatherings in the company and even just an evening out. In the past, it was always held in real life, but now the technology does not stand still and you can even use Wi-Fi and smartphones to play with your friends.
The fun is also ensured if you play with complete strangers – the game provides even such a mode. Thousands of people around the world play Draw N Guess and you can join them and start solving funny, strange, and incomprehensible pictures from other gamers.
The essence of Draw N Guess is simple: one player gets a word that he needs to explain using a picture. On your smartphone screen, you'll see exactly what he depicts on his screen.
Since not all people have excellent artistic skills, the game becomes very funny – sometimes even the simplest objects are drawn so poorly that it's hard to guess.
Here you can also feel some insanity when you try to portray a complex word or situation with a simple drawing yourself. In Draw N Guess you will need to think about how best to show this or that word or subject so that other players can guess. Practice your artistic skills and wit in this game together with your friends.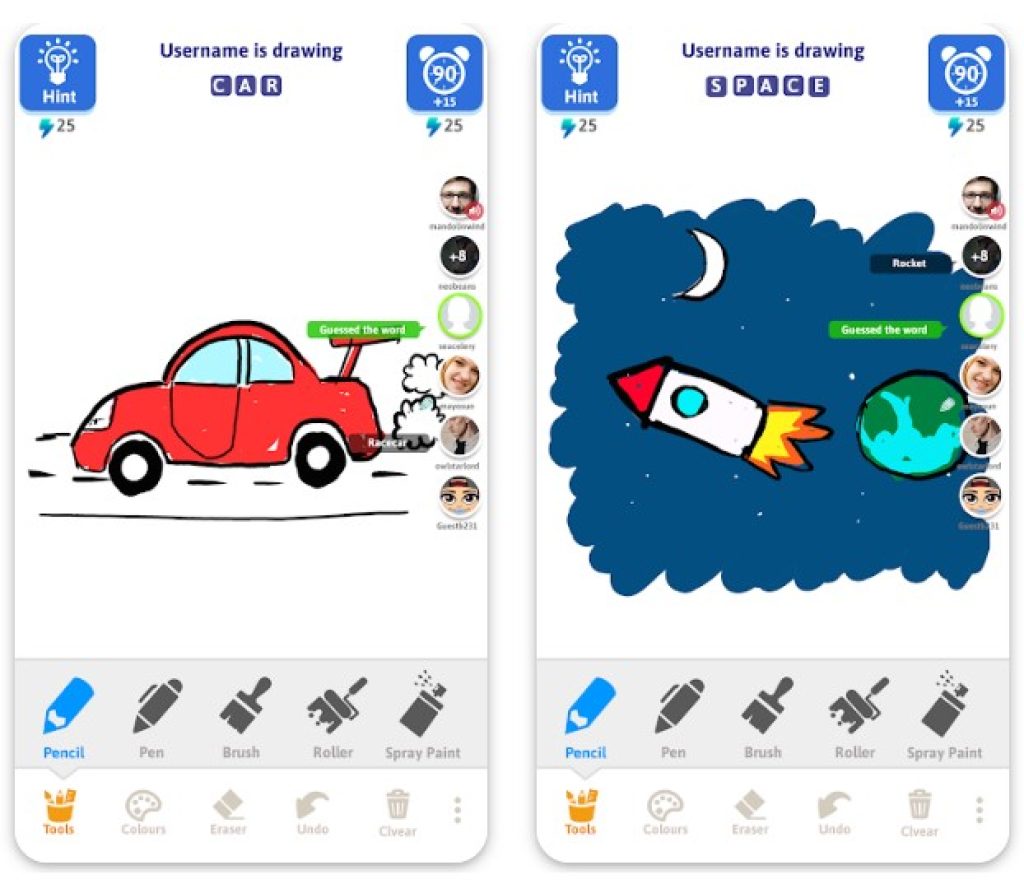 MilkChoco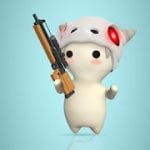 MilkChoco is a game in which teams of 5 people take part and fight with another team of the same. The game is designed in the style of royal battles, where you need to survive and fight as long as possible.
Each of the heroes has their own rating, weapons, and special skills that can help them at some point in the game. In MilkChoco you choose the type of character you will play as – there are several different roles, such as Assault, Combat, and others. We would recommend that you try each of them to assess which role suits you best.
All the controls in MilkChoco are very simple – you press the buttons and move your character with the joystick on the screen. If you have any questions about the rules or mechanics of the game, you can read the special manual at any time – it is available even during combat.
Note that the developers carefully control the honesty of the players – if suddenly you use Hack or something similar, you will be blocked forever. You can play on different maps and with different players – try to be the last survivor among only 10 characters.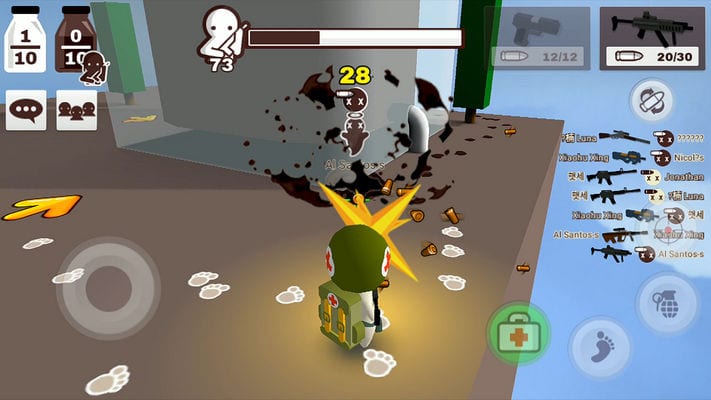 You may also like: 18 Best Multiplayer Strategy Games for Android
DUAL!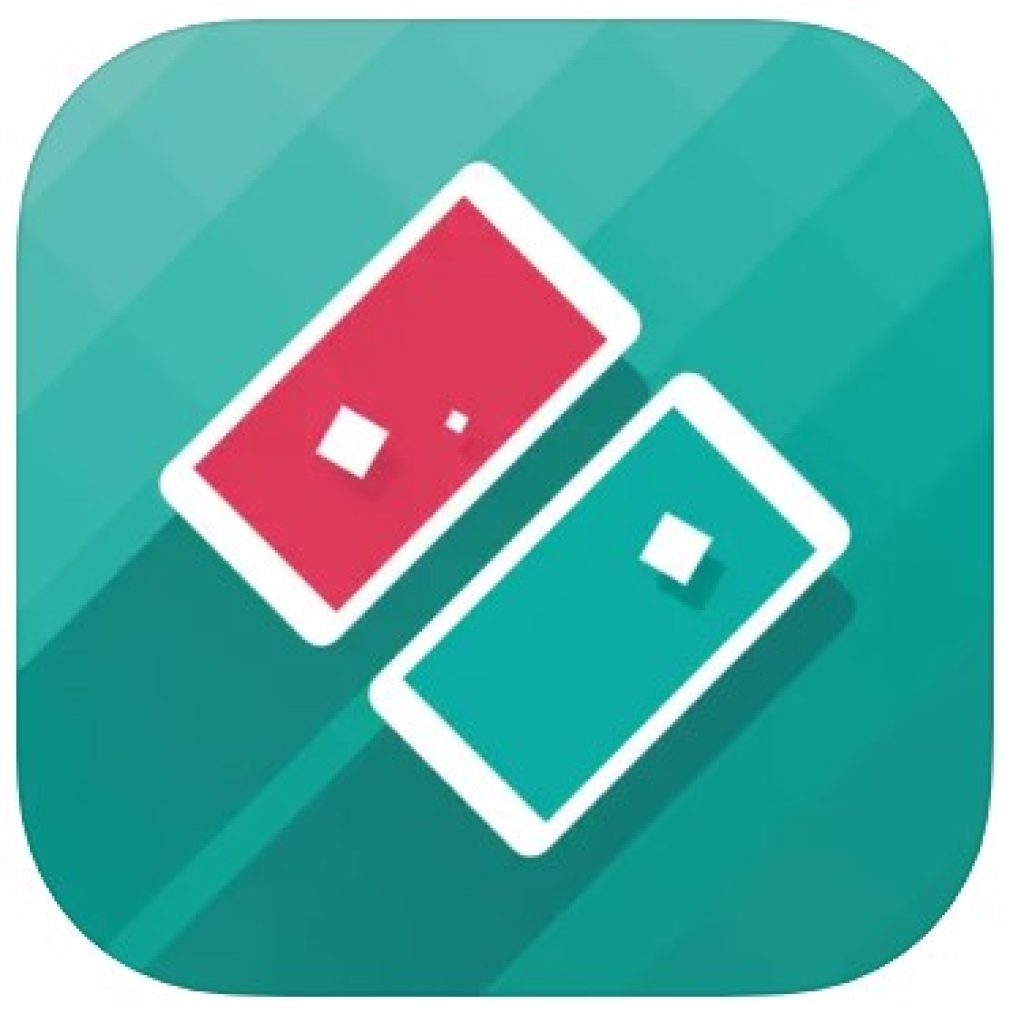 Dual is an action-packed local multiplayer game that I personally really like. Developed by Seabaa, the game is designed to be played over WiFi, allowing players to compete against each other in real-time battles.
The game has a simple yet addictive gameplay scheme that revolves around shooting at your opponent while avoiding their bullets.
The main idea of the game is to eliminate your opponent by hitting them with your bullets while dodging their incoming fire. The game is played on a 2D plane, with the player controlling a small spaceship that can move in any direction.
There are various modes in the game, including survival and team battles, adding variety to the gameplay.
One of the main reasons why Dual is an excellent local WiFi multiplayer game is that it allows players to compete against each other in real time without the need for an internet signal. We also really liked the responsive controls of Dual!
The gameplay quality of Dual is good, with fast-paced action that keeps players engaged. The graphics are also visually appealing, featuring colorfully designed spaceships and backgrounds. We didn't even find any major bugs in the game.
And if we want to be overwhelmingly picky, we would only mention that to some users it seems like Dual! lacks content updates. But in all other aspects it's great game to have fun time and reduce stress.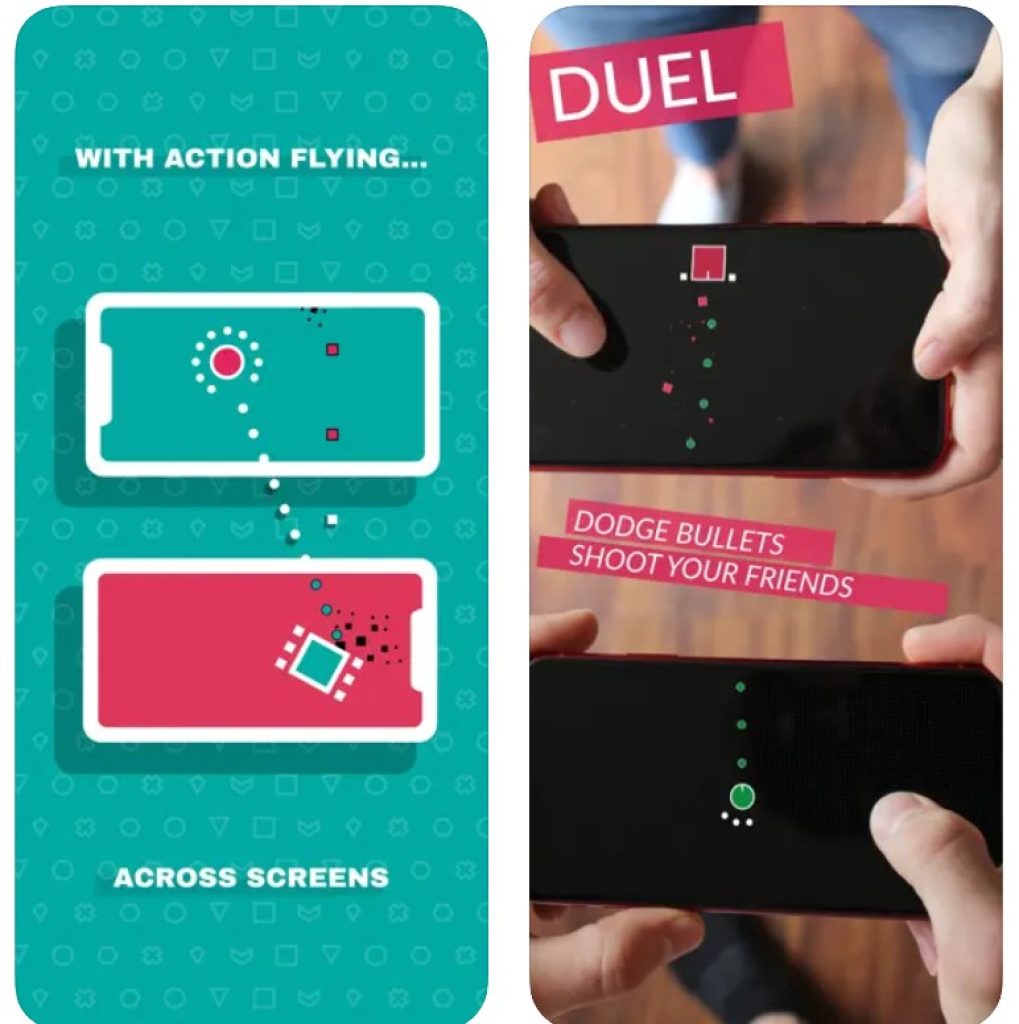 Whether you're sitting in a large group, gathered in the evening with family, or just among friends, you can always have some fun. Games that you play all together, competing against each other, or pursuing a common goal can help.
It can be a dynamic shooter, hide and seek, intellectual games, or simple entertainment genres – we have tried to find you a variety of options.
Sometimes it is difficult to weed out meaningless applications, so we did it for you and left only the most interesting, cool, and popular local wi-fi multiplayer games. Now you will not have to think about what to do at the party or pajama party.