Getting out of bed every day, every person wonders what awaits him today. It can be a meeting with friends, an unexpected gift or the most usual boring day. Either way, you can't predict all the events.
Instead, a horoscope can do it for you! Reading a horoscope is a popular part of the morning routine of many people. There's nothing strange or embarrassing about it – you just want to know a little about your future.
Horoscopes are especially interesting to people who want to know a little more about their personal life. Maybe a single girl today can meet the love of her life? Or maybe you should pay a little more attention to your other half?
In order to check it out, just look through a love horoscope – in case there will be a hint!
We have found 11 best applications that can tell you the predictions of a love life.
Astroguide – Free Daily Horoscope & Tarot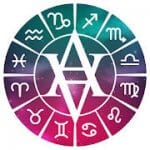 Astroguide is one of the most popular, known and downloadable applications among horoscopes. Here you will find not only daily and regular predictions, but also the compatibility of zodiac signs, categories with numerology and tarot card reading.
Do you want to look into the future and reveal the veil of mystery and uncertainty? Then Astroguide is ready to accompany you on this journey into the amazing world of stars and zodiac signs.
Every day you will be able to find out the rating of your mood for the day, as well as more accurately see the thematic horoscopes. Love and emotional horoscope are the most popular among users. If you missed yesterday, you can also find it out and check – have you really had it in your life?
In the category of Tarot cards, you can find out a personal prediction about love and relationships, work and even luck. Up to 5 cards in total can be read, and you will immediately get their explanation.
You can also find out which zodiac signs you are most and best compatible with, as well as pass a love test. Get to know your astrological prediction and make sure that Astroguide's predictions are accurate.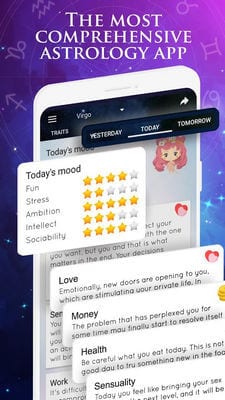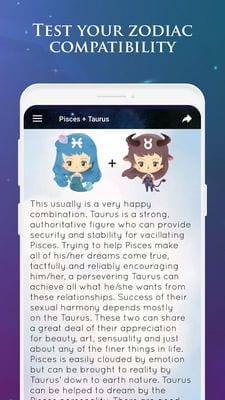 Daily Horoscope AstrologyZone™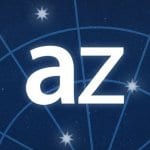 Are you looking for a good daily horoscope? Are you used to starting your day with a little prognosis and a cup of coffee? In this case, we suggest you try the AstrologyZone application.
It has 2 versions, from which you can choose the one that suits you best. This is a free version with limited functionality and a premium subscription that gives you more information, predictions and can also tell you about long periods.
The most interesting version is, of course, the Premium version. Here you can find more comprehensive daily horoscopes than the free version. There is also an opportunity to know your future for the week ahead in order to plan it as productively as possible.
In addition to the future, you can also look into the past and see for yourself the credibility of AstrologyZone. Find out how Mercury retrograde affects you, what you need to worry about today and understand which areas of your life are most successful today.
AstrologyZone will give you information about the most successful days for you. On such days, you will be able to plan important things as well as catch some luck.
All information is given by professional astrologer Susan Miller, who has been making horoscopes for a long time. Many publications and magazines collaborate with her, and you can get your predictions in the AstrologyZone app.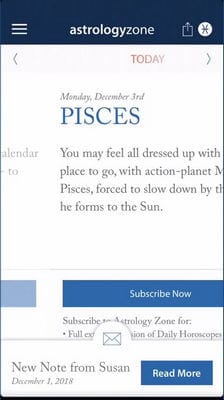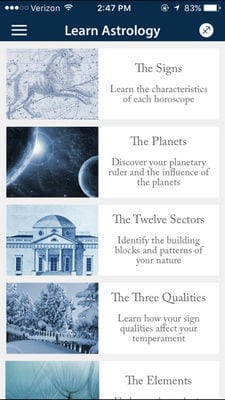 You may also like: 11 Cool Solar System/Astronomy apps (Android & iOS)
Sun Signs: Horoscopes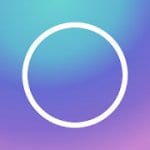 So what does life prepare for you today, tomorrow and even the next month? Sun Signs will tell you everything that awaits you in the future!
Stars can tell you what awaits your zodiac sign, and a team of Tarot card readers will give you information and insight into love, work, and health.
Do you expect accurate forecasts that will come true in the future?
Then you can read about the proper application and you will be able to get all the wisdom of the stars in one place.
New horoscopes are made daily to tell you about the love line in the near future. Perhaps with some sign of the zodiac, you are much more compatible and have many chances to build a love relationship.
Astrological wisdom is becoming incredibly accessible and popular today. However, in Sun Signs horoscopes can be both paid and free.
The free version can be given for a day or a month in different spheres of life – both love and health. Premium predictions are made individually for the whole year – you can find out what awaits you in the coming year and which people are worth paying attention to.
For all users, there is a "Map of the Day" feature that will give you a quick overview of what you should be focusing on. Read the True Love Tarot Card and find out who your true soul mate is.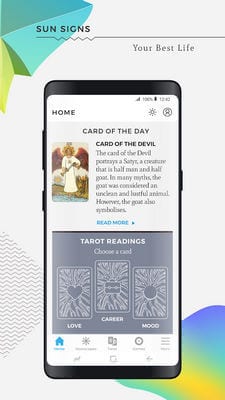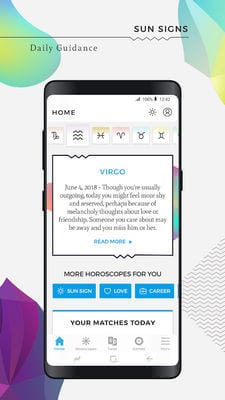 Horoscopes & Tarot by Astrolis Horoscopes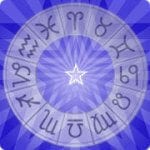 Tarot cards help many people understand what is wrong with them or how to solve a certain life problem. You will be able to find out how to solve it, get an answer to your question and perhaps even know a part of the future.
Every day Horoscopes & Tarot by Astrolis Horoscopes provides you with 3 Tarot cards, which are explained in detail in the application. Find out what the cards think about your life today.
Also in this application, you can get detailed information about compatibility with other signs of the zodiac. Has your lover cooled down or are you confused about being a couple?
Then the compatibility horoscope can help you make a decision. For any two signs, you can check your love affair as well. Daily you will be able to see, what probability of success in love you have today.
Horoscopes & Tarot by Astrolis Horoscopes gives you an even bigger, more complete picture for the near future. In addition to your zodiac sign, you can also find out news about other signs of the zodiac, interested in their predictions.
Every branch of your life in the horoscope will have its own assessment every day, based on which you will be able to conclude. Identify the most successful areas of your life today right at Horoscopes & Tarot by Astrolis Horoscopes.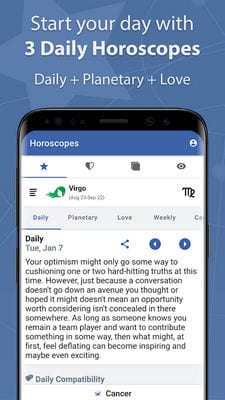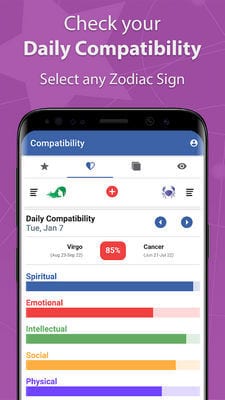 iHoroscope – Daily Horoscope & Astrology
Start your morning with a quality horoscope. The iHoroscope application, which prepares unique horoscopes for you every day, will help you.
Stars change their position every day, and you can see how these changes affect you. All this information will be contained in your smartphone, and you'll be ready for the next month, week or day.
The planets are preparing something individual for each sign of the zodiac. Each area of life has its own indicators and predictions, and the iHoroscope tells you what awaits you in your personal life, love, and career.
All astrological readings are prepared by specialists and professional astrologers, so you can trust them. By the way, on the iHoroscope, you can start live chatting with psychics and ask them the question you are most interested in. You'll get the answer in just a few seconds, and at the same time, you'll get a professional opinion.
The application makes love compatibility easy to find out. Identify the zodiac sign that interests you and get to know the traditional and Chinese horoscope for your relationship.
Is there something waiting for you in the future? Don't miss out on any new iHoroscope predictions by enabling notifications.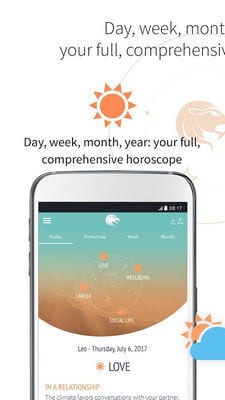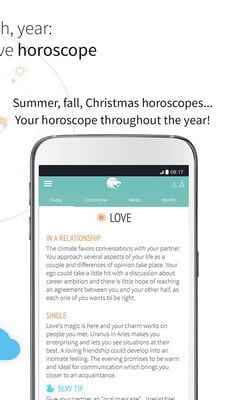 Daily Horoscope and Astrology by Bhaee Technologies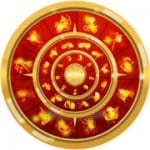 If you live in the United States and are interested in astrology, we want to tell you about Daily Horoscope and Astrology. The application uses the central time zone and regularly updates the predictions for zodiac signs in a timely manner.
Want to know your horoscope? Interested in numerology or Chinese predictions? The Daily Horoscope and Astrology app can give you all this.
Love comparisons and compatibility are frequently tested with horoscopes. A lot is already known about zodiac compatibility and you have probably read about it repeatedly, but the data is constantly changing.
Here you will learn how planets and stars influence your love relationship at the moment? Of course, you may not be typical representatives of your zodiac sign and live happily with the absolute opposite, but it's still interesting to check!
In Daily Horoscope and Astrology you can even find out the predictions for your children. Are you worried about their fate and want to know if they are in trouble?
Take a quick look at your child's character traits and make up a horoscope by date of birth.
Dates are the main influence on your life, and in the app, you can find out exactly what it is. Your whole life is surrounded by numbers, and you can crack this cipher!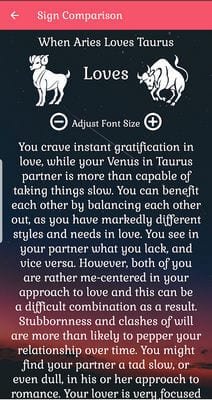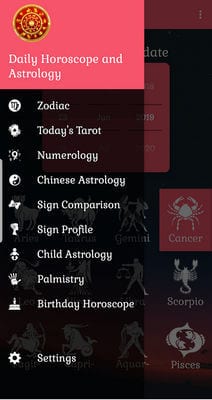 Horoscope of Birth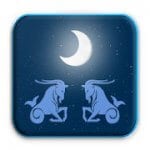 The name already gives you brief information about the background of the application on which predictions are made.
Your date of birth has an incredible impact on what's going to happen in your life – you may not even be aware of this connection. Find out which area of your life you should be focusing on, and the likelihood of success in love and family relationships – all with just a date of birth.
Horoscope of Birth is completely free to help you make tough decisions every day. Experiencing difficulties in your relationship with your partner? Simply launch Horoscope of Birth and see what major trends await you.
You can even see how your relationship will turn out in the future and whether it will ever end. By knowing a little more, you'll be able to make more informed and responsible decisions in the future.
By checking the compatibility of zodiac signs, we do not always get a positive or desired result. If, however, you still want a relationship, Horoscope of Birth can tell you which key will open the heart of your partner. Pick the right words, tactics, and behavior to charm your lover!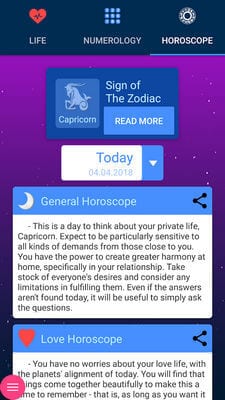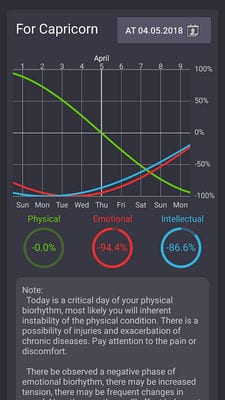 Love Horoscope by Code Blenders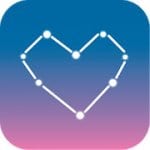 This application specializes exclusively in love and romantic relationships and provides users with complete information about it.
Do you hesitate to talk to your lover or just want to conquer him? Then get a complete love horoscope in the Love Horoscope app and see if you're made for each other.
Daily in Love Horoscope, you will find out what awaits you in your personal life today and what events can happen. Can a sudden encounter lead you to love and how do you feel about sudden acquaintances?
A Horoscope can give you a little guidance and answers to some questions. You can find out about love compatibility right here, identifying what relationships are most likely to happen among the signs on the zodiac.
Since Love Horoscope is constantly updated, you can find all the data as up-to-date and relevant. By the way, the application works even without an internet connection – the most important thing is to keep it up to date and download the latest information.
Discover your lucky days and the best partners, and daily predictions from Love Horoscope will help you.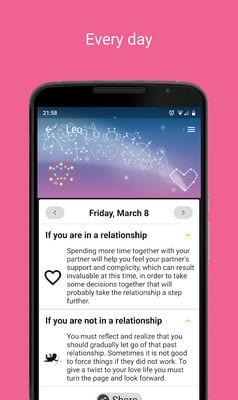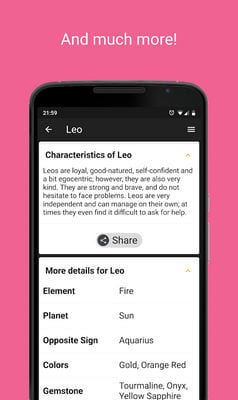 You may also like: 14 Love test apps for Android & iOS
Daily Couples Love horoscopes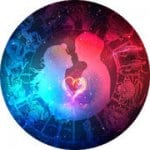 Do you already have a pair? Would you like to know a little more about your partner's character, aptitudes, and other parameters? Then Daily Couples Love horoscopes is ready to help you and give you daily information about your love.
In addition to the zodiac horoscope, you can also get information on the Chinese horoscope. The application provides users with accurate daily astrological predictions, which you only need to implement in real life.
In the Daily Couples Love horoscopes, a prediction based on the date of birth can tell you about the nearest love events or the likely outcome of a relationship with a person.
You can also create a special horoscope of luck in love and sex, which is designed for an adult audience.
Predictions can also be made with the help of Tarot cards – however, you will have to read them yourself. However, the Daily Couples Love horoscopes have a lot of cards and combinations, so it won't be difficult for you.
Here every day you can read a love horoscope for all signs of the zodiac, which will include both astrological signs and birth maps. Still, looking for love? Perhaps it's the horoscope that will help you find it.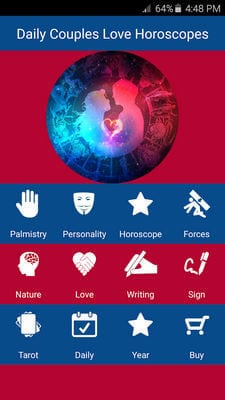 Chaturanga Astrology Horoscope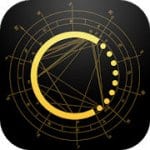 Do you not trust the predictions already made for zodiac signs? Do you want to know the personal information that a specialist will make up directly for you?
Then you should find out about the Chaturanga app. The app is based on astrology predictions that link us to space and stars. You can also find out for yourself how it works.
Chaturanga is a direct chat with professional astrologers who work personally with you. The chat is completely confidential and exclusive, so you can fully trust what the astrologer says.
A specialist will help you understand your true strength and talents, as well as reveal the natural appeal and find love. Your horoscope can guide you on the way to love and happiness so that you can achieve harmony.
Here you can just ask the question you're worried about. Astrologers will draw up your birth map, which will help them answer your question. If you need more personal and detailed consultation, you can always organize it at Chaturanga.
All the signs of the zodiac are unique, as are the people who treat them. You can only get more accurate information individually and the developers of Chaturanga understand this very well.
Focus on the most important areas of life for you and ask a key question to a specialist right in the application.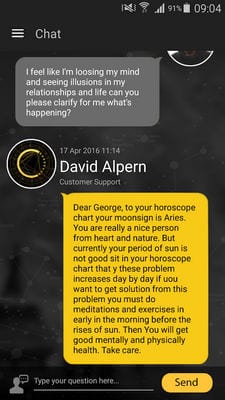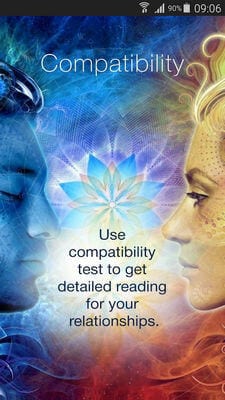 Horoscope – Zodiac Signs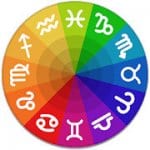 People who are starting to be interested in astrology most often start with horoscopes. Mostly on the Internet, it is done with the help of sites where horoscopes, information, and other positions are updated daily.
The developers of this application also have their own website, from the basis of which was created Horoscope – Zodiac Signs. They promise that here you will find everything you need to know about horoscopes.
Love, money, work and other aspects of the life of different signs of the zodiac are updated daily. A team of astrologers makes up regular horoscopes, which are designed for certain positions of the stars and the dependence of the signs of the zodiac on them.
For each sign, you will be able to learn more information, characteristics and more. A user-friendly interface gives you the ability to quickly switch between different signs and categories, and daily notifications just won't let you miss a new prediction.
Want to know a little more than the information about the current day? Then you can switch to a weekly or monthly horoscope, where you will know the predictions for a longer period. Keep the most important information for you and share it with friends and acquaintances!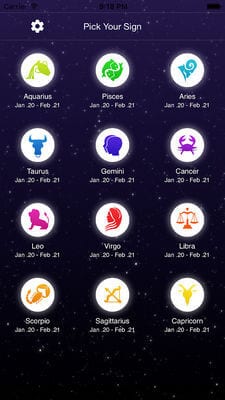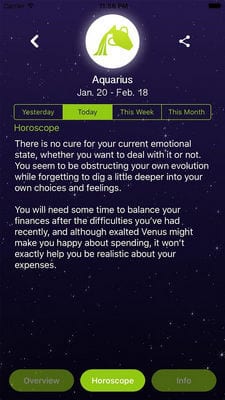 No one will, of course, guarantee the accuracy of the information you receive. As you may know, not all people are bright representatives of their signs on the zodiac, so making a horoscope becomes more difficult.
Such predictions can help you decide on some actions, to confess love or make another desperate step.
The applications presented in this article are designed for those people who will not be strongly influenced by written horoscopes, but who can make important decisions themselves. Horoscopes, on the other hand, are just an entertainment designed to diversify your life a little.