If you are a designer, then you often have to open and play SWF files. These are the files containing animated vector graphics. Why SWF is so popular? The reason is that this format allows you to save your memory space as it compresses the size of the file.
Here we have collected some apps to play SWF. Unfortunately, today the number of such apps is quite small and the ones listed here are not ideal. Still, they perform the main function – opening and playing SWF files.
By the way, if you often work with PDF, you will like 10 Free PDF Annotation Apps for Android & iOS.
There are nice options.
OPlayer Lite
If you often struggle to find a good soft to open various files (especially animations, vector graphics, and videos), then you need to look at OPlayer Lite.
Even though it's not a typical SWF viewer, it can also work with this format.
The best feature is that you can play an SWF file without converting them. It means you will save your precious time and energy.
Here are the useful features of OPlayer Lite:
The app is

truly universal

, meaning you can work with almost any file (not only SWF). The service may also open and play audio files and work with live streams.

Manage your files and sort them

. This is important if you have a lot of files. You can organize them by putting them in folders or sorting them by date or title.

Protect your data

. Everybody wants to stay safe, both in real and digital life. You can set a complicated password and never worry about security.

Try

a built-in web browser

. For sure, you already have a Google or Firefox browser. Still, we recommend that you give a built-in browser a try – it is fast and simple. What's more, you can search for animations, audio, videos, and images without leaving the app.

If you use the player for watching movies or other videos,

enjoy embedded subtitles

.

You can

zoom in

to look at little details.
These are the basic features. If you need more, you can always go premium.
OPlayer is free with ads. They aren't too irritating and frequent so they won't distract you from work.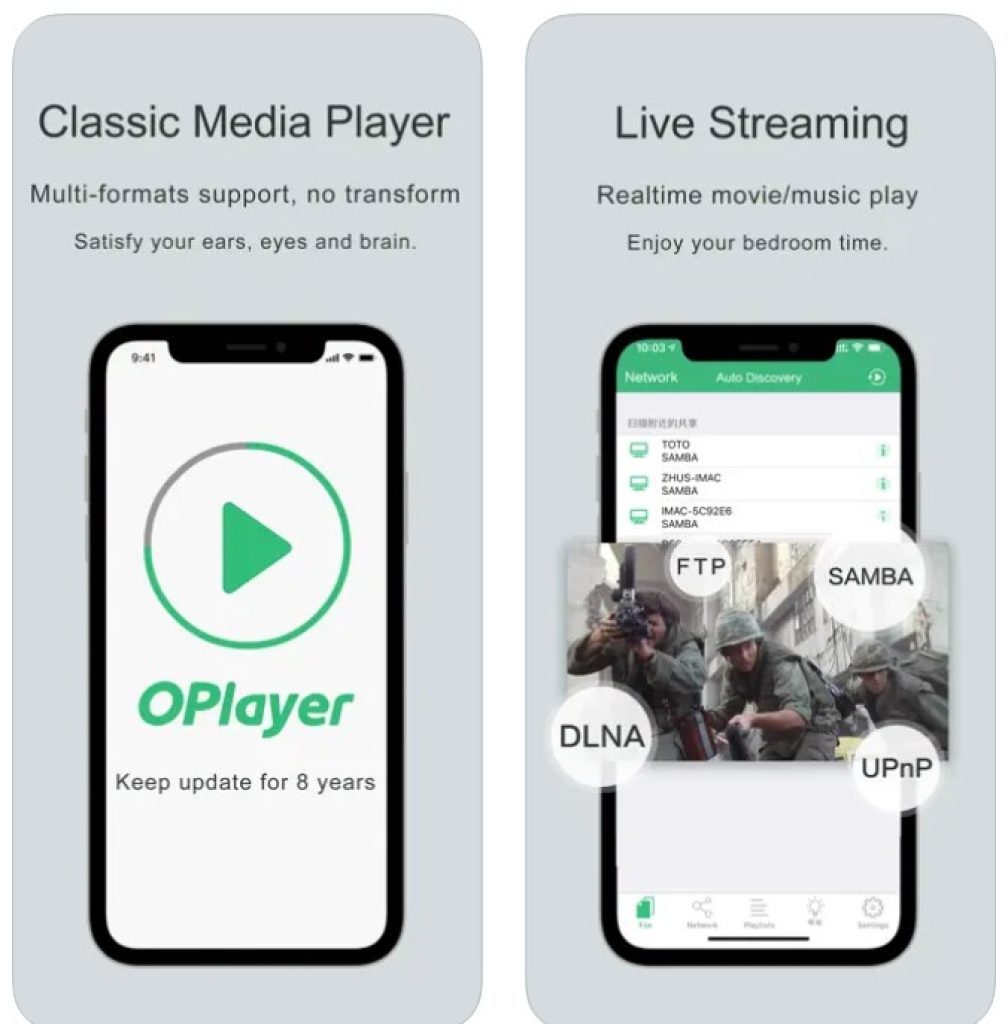 You may also like: 7 Best Apps to Convert iPhone Videos to MP4
GOM Player
If you want to get a powerful tool for watching videos or graphic designs, then you need to try GOM Player. It is truly universal, meaning you can use it on your smartphone, tablet, or computer.
However, let's focus on the main functions of GOM Player:
Enjoy

a primitive interface

. Everything will be clear at the first glance.

GOM

supports subtitles

, enabling you to watch movies and other videos more comfortably.

GOM Player

can open almost any file format, including SWF

. The process will take a few seconds.

Customize the way you look at the file

 – change its size, zoom in and out, and rotate. See the picture from different angles! 

Manage your files

easily. We recommend naming them correctly and then put into folders. In this case, it will be easier to find them next time!
The application is free with ads. Unfortunately, they appear too often so you can easily get distracted. There is no way to remove it.
Get it now and start opening SWF files at the click of a button.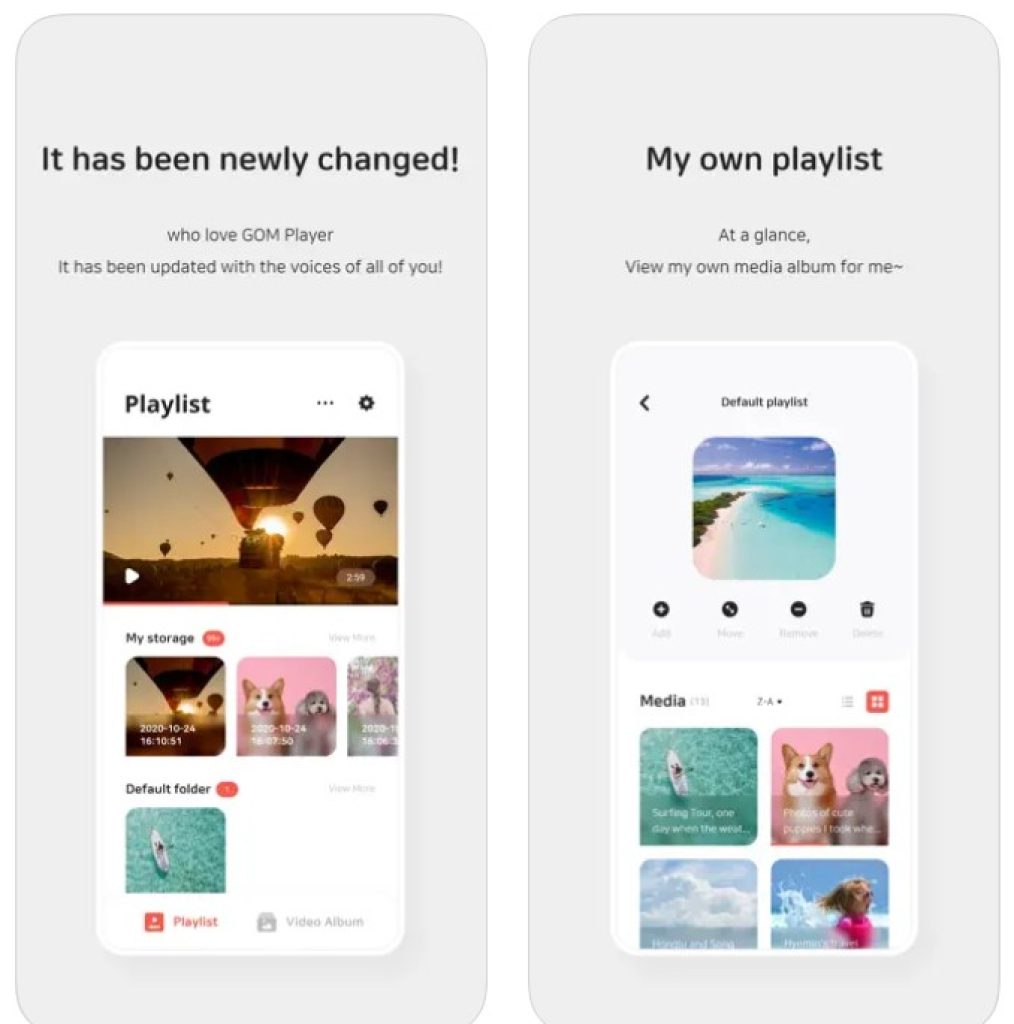 Dolphin Video – Flash Player
Most users know the situation when they have downloaded a file and their device can't open it. In this case, you will need some soft to solve such a problem.
With Dolphin Video, you can easily open almost any video format.
Most users know the situation when they have downloaded a file and their device can't open it. In this case, you will need some soft to solve such a problem.
With Dolphin Video, you can easily open almost any video format. Let's see what exactly you can do with the help of this brilliant service.
Enjoy

great Flash support

. You will be amazed at the number of video formats it can open – they include SWF, Flv, Avi, mp4, WebM, Ogg, aac, wav, and many others.

Discover

a great and convenient interface

. You will be able to start using Dolphin Video even if it's your first experience with such a service.

The app is

completely free

of charge. There are no trials and subscriptions, just download the app and start. You also don't have to create an account.

Try a Smart File Manager

. When you give all the permissions to the app, it will help you to manage your files wisely.

Control your files

using a single finger only

. This is especially cool when you keep your device in one hand.

Search for the best videos

and files online. This option allows you to look for the best files without leaving the app.
What is more, Dolphin Video is small. 
By the way, if you tend to work with PDF files, you need to look at 8 Free Apps to Write on PDF for Android & iOS.
Should you need more info, make sure you check the account of this app on Twitter, Facebook, and Instagram.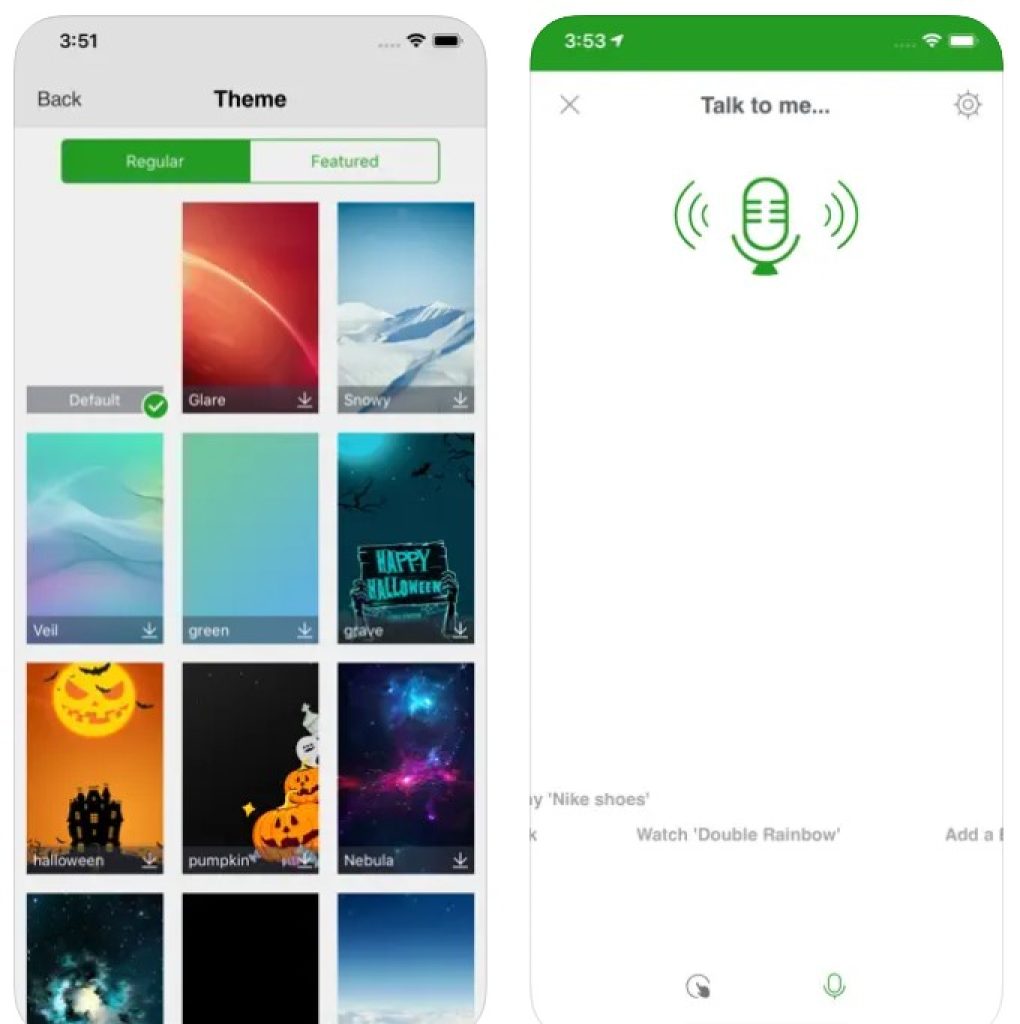 Puffin Cloud Browser
Puffin Cloud Browser is a web browser that is based on cloud technology. One of its key features of it is its ability to work as an SWF player for iOS devices, which is not natively supported by Apple.
Thus, the app enables users to access and view SWF files on their iPhones by streaming the content from the cloud.
SWF player in browser for iOS users
Data encryption
Suitable for users with limited data
Ads block feature
But not only SWF player makes Puffin an interesting browser option. The app comes with a built-in ad blocker that blocks annoying pop-ups and ads to provide a smooth browsing experience.
It also provides fast browsing speeds and supports multiple tabs, allowing users to switch between multiple websites in no time. There is also a virtual mouse feature that allows users to interact with web pages more easily.
Moreover, it supports Adobe Flash and has a unique compression technology that reduces the amount of data transmitted. It means it's a great option for users with limited data plans. It also has a download manager that enables users to download files directly to their devices.
In terms of user interface design, Puffin Cloud Browser has a clean and simple layout that makes it easy to use. The app's homepage features a search bar and access to frequently visited websites. The toolbar at the bottom of the screen provides easy access to settings, bookmarks, and other features.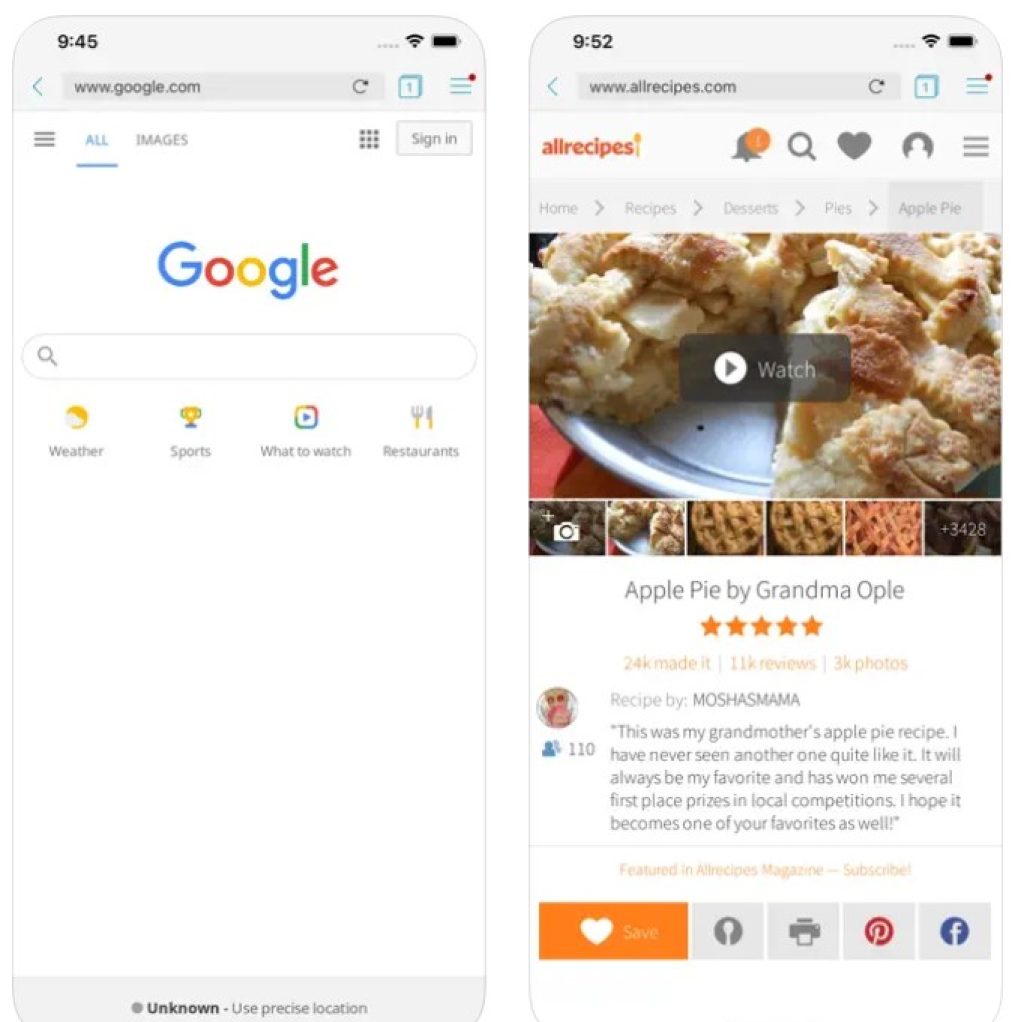 VLC
VLC is a legendary and versatile player for all mobile devices, and it can also play SWF files as well.
Unlike iOS devices, Android devices natively support SWF files, but VLC still provides a reliable and easy-to-use SWF player for users who want to play their SWF files within the app.
To play SWF files in VLC, you can simply navigate to the file you want to play using the app's file browser or by selecting it from another app. The app will automatically detect the SWF file and begin playing it. Users can control the playback using the app's playback controls, which include play, pause, skip, and rewind.
Can play SWF files from both iOS and Android device
Automatically detects the SWF files
Can play other rare media formats
Supports various streaming protocols
Apart from its SWF player feature, VLC has several other main features and functions that make it a popular media player app.
The app supports a wide range of audio and video formats, including MKV, MP4, AVI, MOV, and more. It also has a powerful equalizer that allows users to customize the sound to their liking. Additionally, the app has subtitle support, which enables users to add and customize subtitles to their videos.
VLC also has some special features that set it apart from other media player apps. The app can play network streams and has support for streaming protocols such as HLS, MMS, and RTSP.
It also has a widget that allows users to control playback without opening the app, as well as a sleep timer that can automatically stop playback after a specified time.
In total, VLC is a versatile media player app that supports a wide range of audio and video formats, including SWF files.
Its powerful equalizer, subtitle support, and special features such as network streaming and a sleep timer make it a great option for users who want a reliable and customizable media player app on their devices.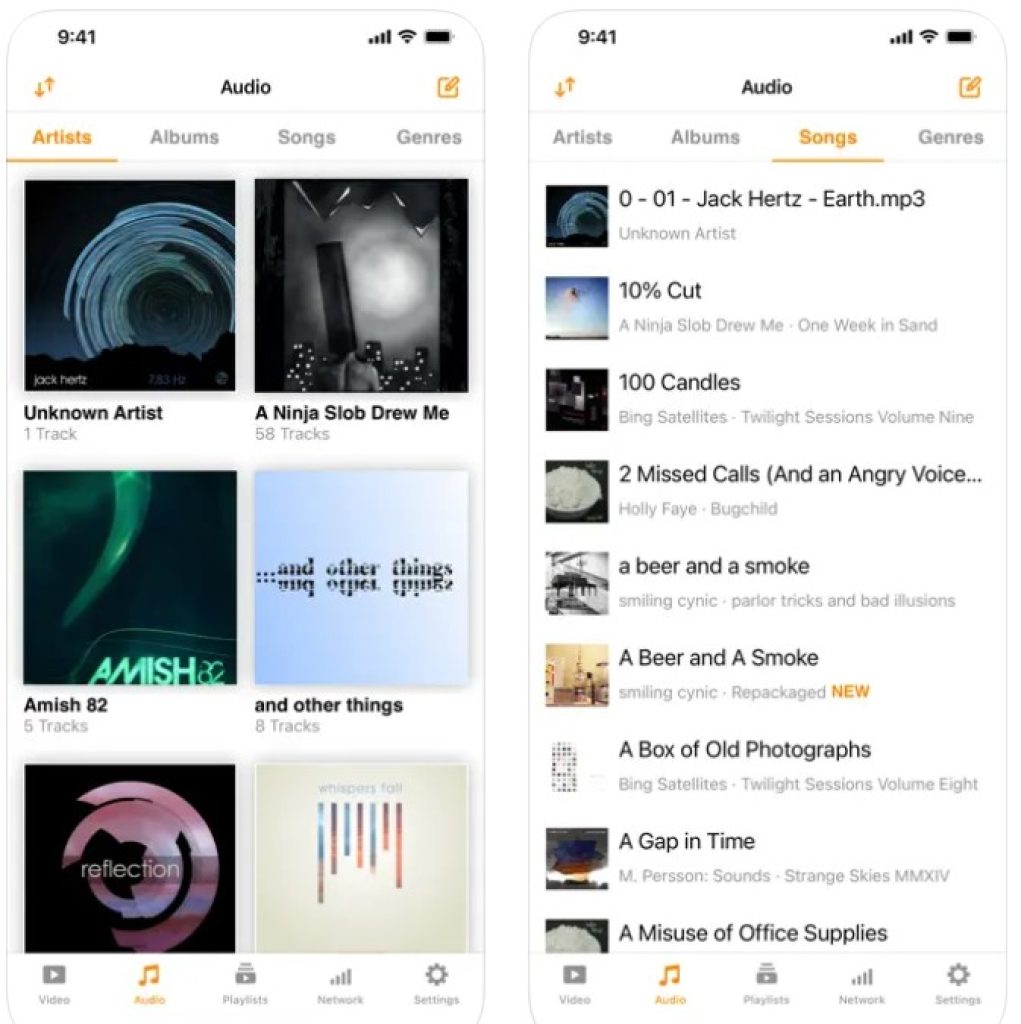 Flash Player – SWF & FLV
Do you want to play SWF files on your smartphone or tablet for free? Then you might need to download Flash Player For Android. It is a simple, elegant, and free service.
The app is packed with a great number of features. Let's take a look at them:
Use Flash Player to watch videos, check moving animations, or your favorite movies. The app

requires a connection to the Internet

. It doesn't matter if your Internet is top-notch, it can also be 4G. Flash Player will work well anyway.

Work with vector graphics. You can 

zoom in and rotate it

 to see all the details. 
However, we have to admit that the number of ads is tremendous. They appear almost every 30 seconds, which is extremely annoying. There is no way to remove them.
What is more, there might be some glitches when you open a new file for the first time.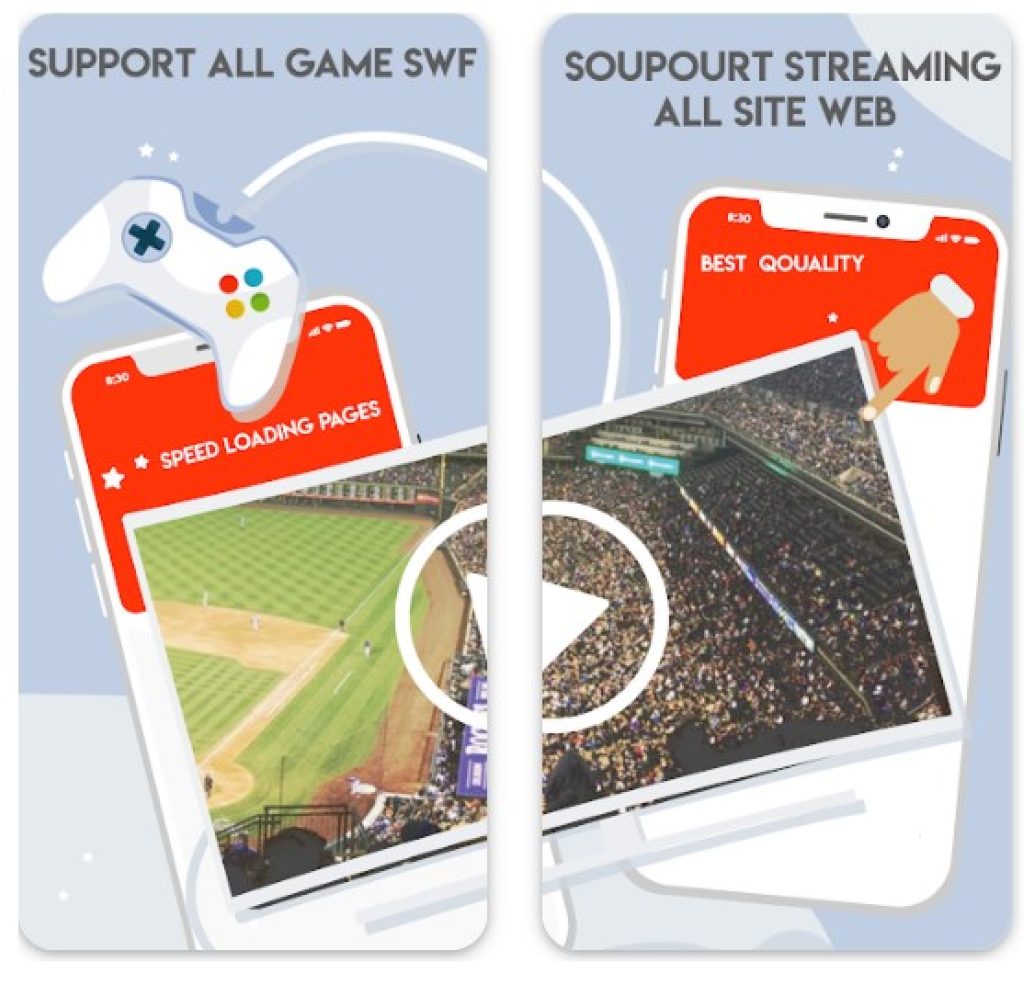 You can also check: 5 Best HEIC to JPG Converter Apps for Android & iOS
SWF Player – Flash File Viewer
This is a universal SWF viewer. It can open any file, be it a vector design or animation for your favorite game.
Please note that you have to install a plugin by Adobe Flash Player. Without it, the app won't function well. You can do it on the official website. The link will be in the description of the app on Google Play.
Now let's see what you can do in the app:
SWF Player can 

open and play a file of any size

. Even if you work with a huge file containing animations for a game, the process won't take too long. Just tap on the file and wait for it to be opened. 

The app supports

many cool functions, such as zoom

. It is especially great for vector designers who need to see each detail.

Customize the app

so that it looks perfect for you. For example, you can set the background color. If you want to use a dark theme, just choose the black color.

The app

enables you to perform SWF sharing

. This will allow you to share files at the click of a button.

When you have a big number of files, you can

browse through files

via using search. This will save you your precious minutes. Android users know pretty well how hard it might get when their try to find something important.
Unfortunately, the app has some downsides. First of all, it often crashes in the middle of the process. You have to open the app once again and start from the very beginning, which is annoying. Sometimes the app might function slowly. However, it's hard to understand the reasons for such glitches.
The application is quite lightweight, though.
There will be some ads that keep the content free for you.