Finance apps tame spontaneous spending and helps you save and increases your savings. But often the enthusiasm lasts only for a month, and then the application is disappointedly removed.
Money Stats – Budget Planner is an application for those who want to keep their finances under control. With its help, you can keep track of spending, form a budget and always be aware of how many savings you have. In addition, the application can record your debt obligations and constant payments, as well as remind you to make the next payment.
Explore more expense tracker apps on this list.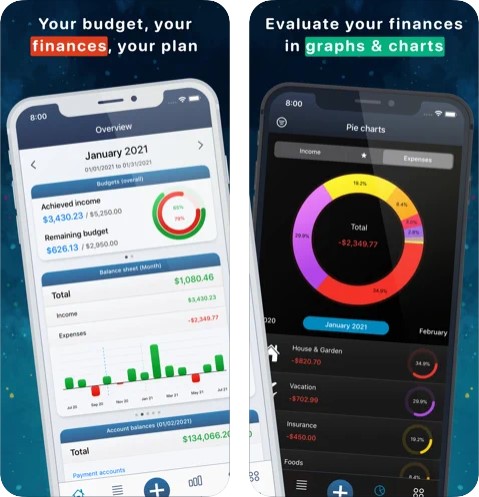 This is a very functional application. It allows you to control income, expenses, and also provides comprehensive statistics for any period you are interested in. Among the most significant functions are the following: budget planning for specific categories, financial reviews and forecasts, management of different currencies.
Each of us has to make many mandatory payments every month. A delay in any of these payments will create problems for you or deprive you of any benefits, but with the help of MoneyStats – Budget Planner you will forget about them. The application will assume all obligations.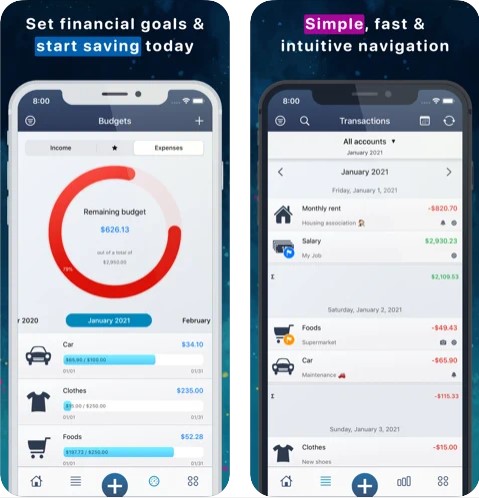 If you have questions or problems when using the application, MoneyStats – Budget Planner, you can always contact the support service. The reply from the support services always comes fast, so you don't have to worry.
Convenient arrangement of buttons, pleasant interface will allow you to immerse yourself in the workflow from the very first minutes. You do not need any special mathematical knowledge or skills; the application is suitable even for beginners.
There are also money counter apps that you may find useful. Discover them in this article.
MoneyStats – Budget Planner will help you organize a convenient system for keeping track of all your expenses. This application has an intuitive interface that allows you to control instantly all the functions. Fast performance and accurate calculations will help you bring clarity to your budget.