Do you enjoy watching movies? You probably do. You might like to watch thrillers that make you excited till the very end. You might enjoy horrors, which seek to frighten you. Or maybe you are keen on emotional dramas or informative documentaries?
Whatever genre you like, you will need a good app for watching movies. And it is especially good if the apps have a free trial period, giving you an opportunity to analyze if you like it or not.
This is why we decided to create a list of apps for watching movies in 2020. Almost all of them are available for Android, as well as iOS. And all of them have some trial period, so at first, you can use them for free.
Netflix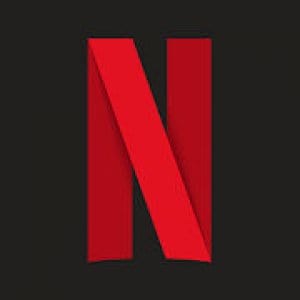 You can hardly find a person who hasn't heard about Netflix. This service is extremely popular all around the world. About 150 countries use it on a daily basis.
Netflix is smart service. It has a special algorithm that analyzes your preferences and tries to find movies and series according to your tastes. You can also rate everything you watched. It will help Netflix to understand what you like.
Netflix has a free trial period, which lasts for a month. The only thing you need to do is to create an account and give some basic data about you. After this, you get a personalized account. Enjoy it for 30 days!
If you like Netflix and agree to keep using it, you don't have to do anything. If you feel that Netflix is not what you wanted, cancel the subscription 3 days before the end of the trial period.
If you worry that your children will watch something they shouldn't, just choose the option called 'kids'. It will turn Netflix into a family-friendly space for entertainment.
Should you need to download a movie or some series, feel free to do it. You can download as many as you need and watch them offline. (But the function of downloading is available via WI-FI only).
Netflix is also a very safe platform. You will not have to worry about the safety of your data. The app can guarantee its security.
This app is available for iOS and Android. You can use it on your smartphone, tablet or computer.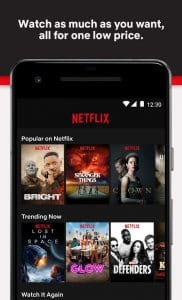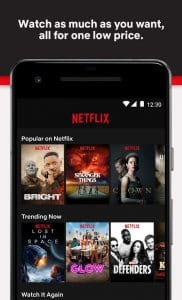 You may also like: 13 Free Live TV Apps for Android & iOS
IMDb Movies & TV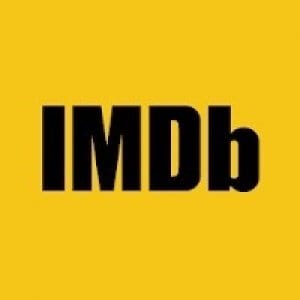 This is the world's largest source of movies. Here you can find most of the movies, all of which are full-length. All the content is divided into topics so that you can easily find everything you need. There are sports live broadcasts, movies, series, NV shows and many other things to watch.
There are two ways to use IMDb. The first is to download a free app. This is a good way if you don't want to pay for the service. The second way is to use IMDb Pro, this is a more advanced version of IMDb.
In this case, you have to pay, but there is a free 30-days trial period. After it runs out you have to pay 19.99$ per month. However, there is a way to save your money via buying a year subscription. If you do it, your monthly price will be 12.50$.
You can download this app for free. It is possible to get it from Google Play and App Store.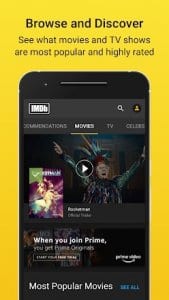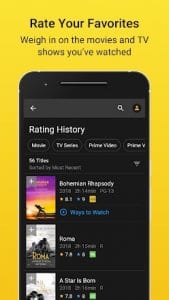 Hulu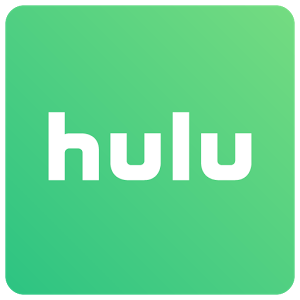 This is a free app, where you can watch various movies, series and TV shows. And the amount of content available is impressive. No matter what genre you like, you will easily find something interesting.
Still, there are some downsides that you might find a bit irritating. If you use a basic Hulu subscription, you will see some adds, sometimes during a movie. If you find it unacceptable, try Hulu plus. It has more functions and no adds at all.
Hulu's amount of movies is a bit smaller than Netflix or Amazon, but the updates are more frequent. So if you are anxious about watching a new episode, Hulu is the best option.
There are some options for downloading all the movies you like and watch them offline.
Hulu is a good app for family use. You can create up to six accounts for your family members or you can use only one account.
The app has a smart algorithm that understands your preferences. This helps Hulu to give you top suggestions.
Hulu Plus costs 7.99$ per month. But it also has a trial period. The length of this period depends on the type of subscription you choose.
The app is available in App Store and Google Play market.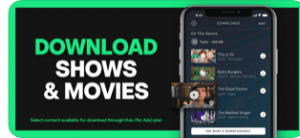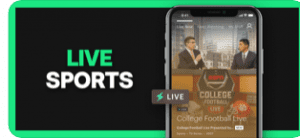 Amazon Prime Video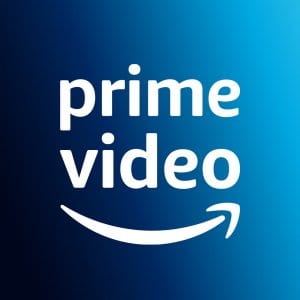 Are you bored? If yes, Amazon Prime Video is the app that you need to download right now! The app itself is free of charge, but there are some in-app purchases.
Not only does Amazon Prime Video gives you a wide range of movies, TV shows or sports, but it also gives you access to its originals (The Boys, Hunters, and many others).
You can download all the movies you like for offline watching.
The accounts of Amazon are famous for many good features. But the best one is that it is personalized. It means that Amazon will do everything to understand your tastes and collect the best suggestions for you.
The amount of money you need to pay is relatively low – only 119$ for a year. So you will pay 9.91$ per month.
The app is available for iOS, as well as Android.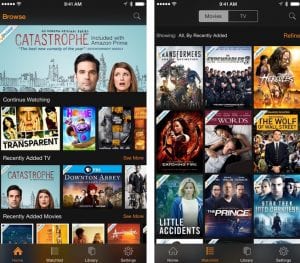 Tubi TV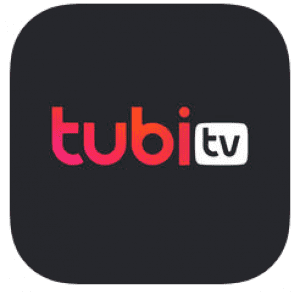 This app is free of charge. It is a little bit different from the others, as there is no need to give information about your credit card and to pay for a subscription.
Still, the amount of movies you can watch in Tubi is limited. For sure, you can find many shows and movies, some of them are very famous and widely known.
Another downside is that you will have to put up with various adds that often occur during a movie, interrupting it.
Still, the app is very popular and it has a high rank in App Store – 4.7 out of 5.
The app can be downloaded from App Store and Google Play.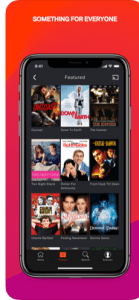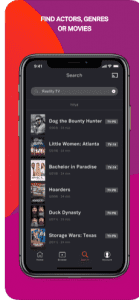 Vudu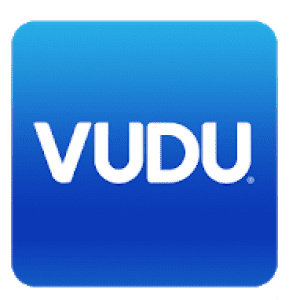 This app is famous for its friendly interface and easy-to-use searching system. The movies are divided into many categories, so you can easily find something that will meet your tastes. There are more than 10 000 movies in the library of Vudu.
You can also download as many movies as you want to watch offline.
You will also get a Vudu account that will analyze your preferences in order to suggest the best recommendations for you.
The feature that appeals to users is that the app doesn't require money. And even if we take this fact into consideration, Vudu, being free of charge, doesn't have too many adds or strict limitations in terms of the content.
Vudu is available for iOS, as well as Android users. It can be installed on a smartphone or a tablet.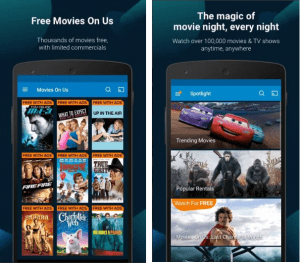 Crackle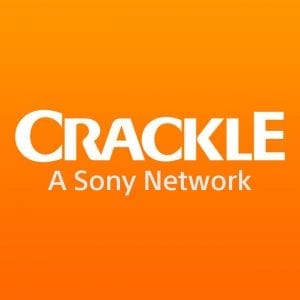 This app was created by a big company Sony Picture Television. It is a bit like Tubi TV. Crackle is free and there is no need to subscribe. This is the reason why so many people enjoy it so much.
Sounds fantastic and you might think that this app is the best from the list. Still, the amount of movies available in Crackle is less than in Netflix or IMDb.
So, in this case, you have to choose between a wide range of movies, TV shows, and sports live streams and the amount of money that you can save. This is up to you to choose what you really need.
And another downside is that this app is available for iOS users only.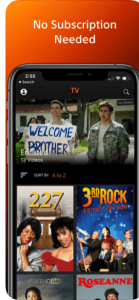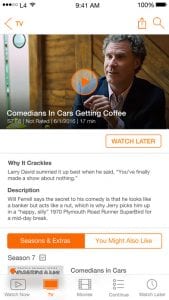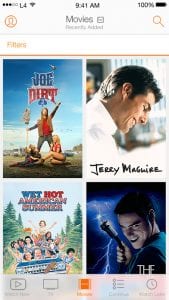 Moviebase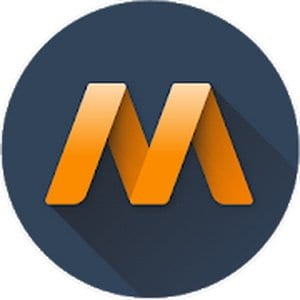 This is an app that is free of charge, but there is a big number of in-app purchases. Still, all the basic features are free and you can enjoy then right after you have downloaded the app.
Moviebase is a huge library of movies. You can find practically every genre there. There is an option of creating a playlist for a day or a week. You can create and edit it anytime you want.
Don't forget to rate all the movies or series that you have seen. It will help Moviebase to find something you might like and hide the content that you don't find interesting.
Still, Moviebase is full of adds. This might be really irritating for some people. This is why there is a way to solve this – Moviebase Premium. The cost depends on the type of subscription you choose, but the price is always lower than the average one, less than the 10$.
Unfortunately, only Android users can enjoy the functions of Moviebase.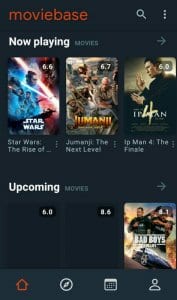 MovieNex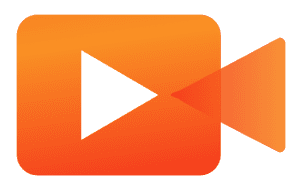 When you download this app, you won't have to worry about hidden fees or subscriptions. Everything that MovieNex has is absolutely free.
What's more, the subscription is not obligatory. You can start watching your favorite movies right after the download.
The quality of videos is impressive, you can watch them in HD.
If you don't know what to watch, it's not a problem – just look through the most popular ones. All the movies are sorted according to their popularity, length and ratings from the viewers.
MovieNex is available for Android users and can be installed on a smartphone or a tablet.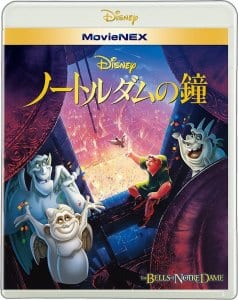 You can also check: 11 Best Video Player apps for Android & iOS