It's always a good idea to play a turn-based strategy when you gather with your friends. It enhances the socialization and helps take your time with benefit. There are thousands of types of physical games, as well as digital ones.
You may also like: 10 Best MOBA Games for Android & iOS
For the latter, it is even unnecessary to be in the same place fora good game. Using your smartphone, you can play together from different parts of the world. Which games are the best in this category? Which would suit you the most? See our rank for 16 turn-based strategies for Android in this article.
Hoplite
At the opening of our list, we would like to present to you an app that has already been acknowledged by many online game sources. It's called Hoplite and it is a captivating game for you and your friends to play.
The game involves tactical movement and positioning, which are supposed to lead you and your team to the victorious ending. The game is styled in old-school 8-bit graphics. You will be playing for little warriors who are able to move across grey squares and fight your enemies.
At the point where you would like to upgrade your abilities, you will have to make wise strategic choices and win scores. The game is divided into several levels with different complicity what makes your gaming experience cool and exciting every single day. While gaming, below on the screen you can see the lives that you have and your power.
Here it will be fair to claim that for those who prefer various locations and beautiful sceneries in the game – this one might seem a little bit unpreferable. However, those who just like the process will definitely appreciate it.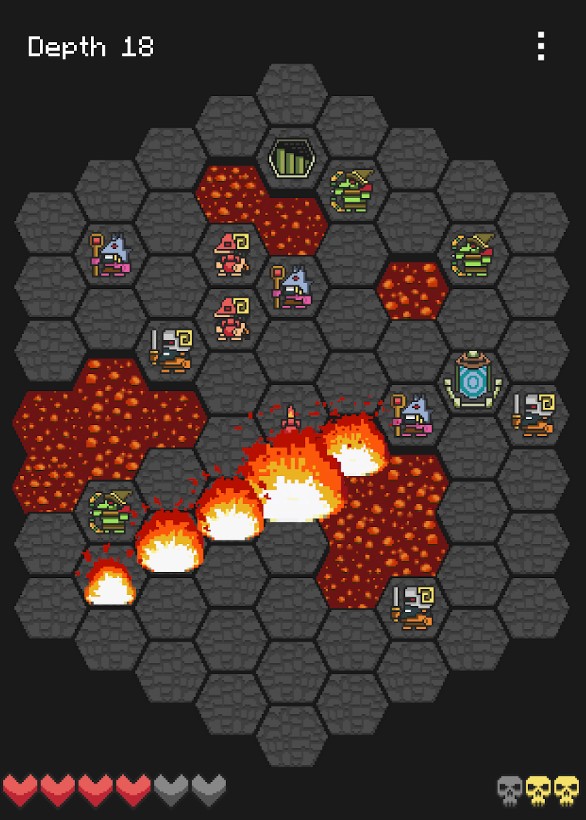 You may also like: 12 Best Games Like Archero for Android & iOS
FINAL FANTASY TACTICS : WotL
It seems like the fans of this game have been waiting for a long time for it to arrive on Google Play. Released as the Final Fantasy series' first tactical RPG in 1997, Final Fantasy Tactics on Playstation went on to sell over 2.4 million copies worldwide.
But since then, actually, it wasn't that much popular until 2007 when it was re-released as Final Fantasy Tactics: The War of the Lions for the PSP with added features such as new movies, scenarios, and jobs.
Nowadays you can enjoy playing your favorite game in the world of Ivalice, take part in complex battles, develop your bravest strategies, and put all the tactical games to the whole new level.
The new version of a game includes Intuitive Touch Screen Controls – this is when the complex tactical game can be effortlessly and intuitively controlled by simply tapping units and menus.
It involves the advanced level of maps manipulation – now you can rotate it, move it, and change the size of the maps, which is, actually, crucial when you are playing a strategy game.
Loading times have been improved to get you into the action quicker than ever. Now it takes much less time to load the whole location and start the game. Plus, you can skip some cutscenes.
The whole graphics is worth to be called decent and will be most beloved by those who prefer the anime style. Colorful landscapes, bright characters, impressive visual effects – all these things make this game extremely attractive.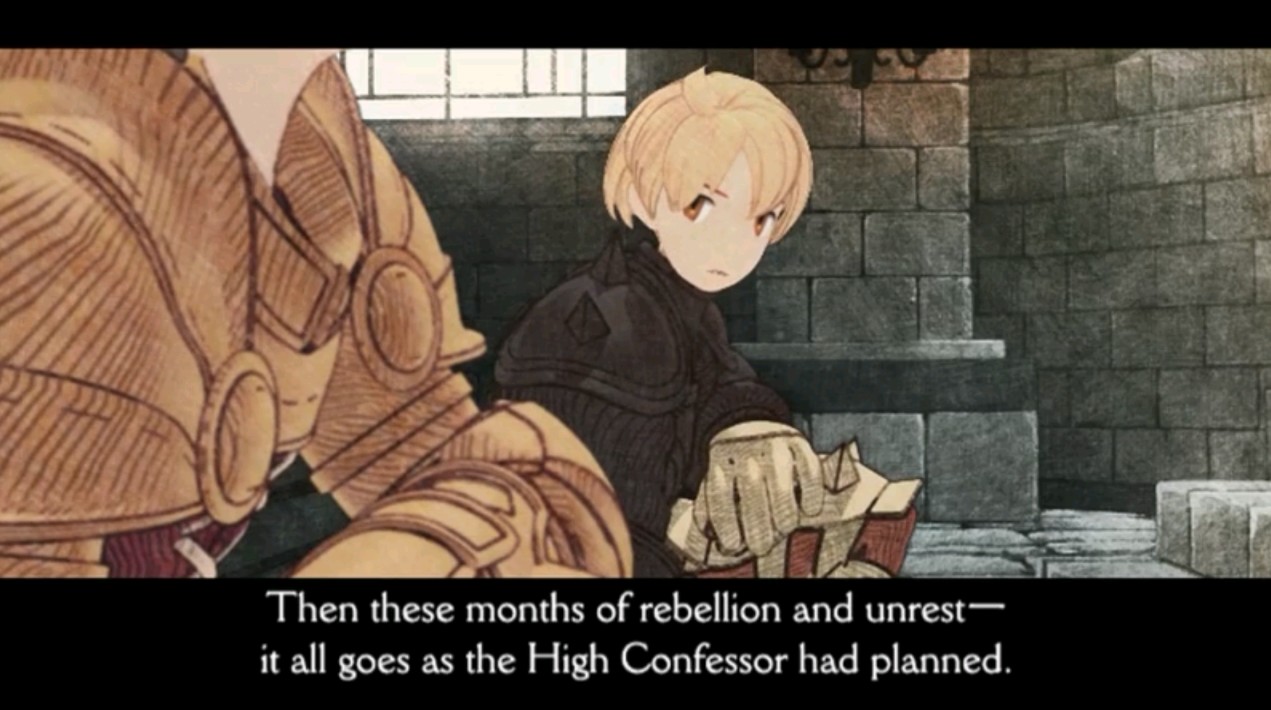 Pacific Fire
Do you like games that are based on the War theme? Then you should check this one out 0f Pacific Fire is based on the classic version of the Sea Battle game, then this is definitely your choice.
Be ready to plunge into the atmosphere of World War II and take command of US, Japanese, British, Australian, New Zealand, Chinese and Dutch forces in the Pacific and Southeast Asia from 1941-1945.
As you already guessed one of the main advantages of the game is its historical precision – all the campaigns are reconstructed extremely accurately. So if there are any history lovers out there – they will definitely appreciate it. The game starts from the Pearl Harbor attack, the most famous sea battle of World War II.
You can play this game with friends and family or play again the AI. It is fair enough to say that the game has a pretty good AI that can become a strong rival. In total, the game features 12 different campaigns.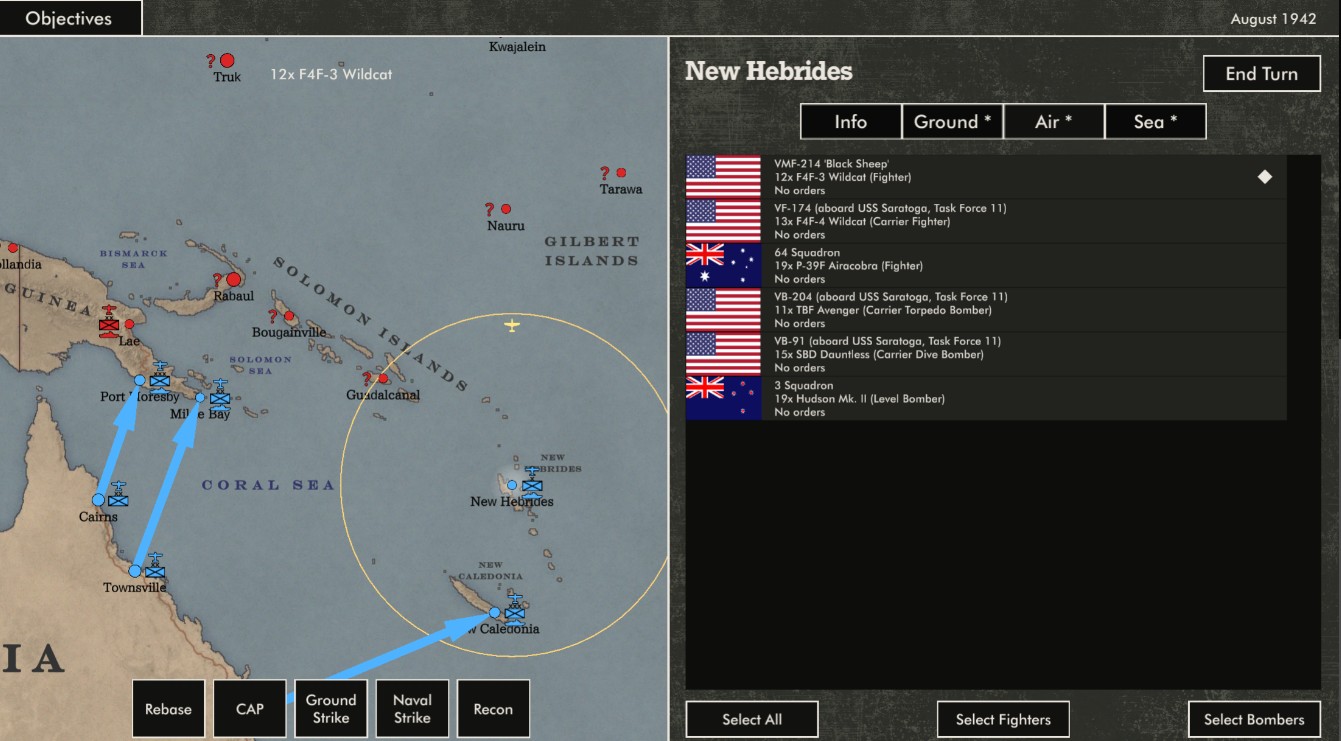 Star Realms
This is also a very popular game of its genre. Now it is available on Android also, where you can experience all the features that have been praised by many authoritative sources. It's been claimed many times that the game itself is quite good, if not the best one.
Designed by Magic Hall of Famers Darwin Kastle and Rob Dougherty, Star Realms' amazingly rich yet easy to learn gameplay will provide endless hours of entertainment.
Here you will find such interesting adding as Player VS Player Combat, tutorials which will guide you through the world of the game, and 6 mission campaign mode. You can play the main character, Al, on 3 levels of difficulty settings. For the best players, there are 9 additional campaign missions, so you will not get bored soon.
You can use Pass and Play to battle with your friends. For extra competitive people, there is even a global ranking of the best players in this game. So, never miss a chance to challenge your friend online!
The visuals here are pretty decent. Those players, who adore all the space theme will be stunned and will love this game for sure. Bright, detailed locations framed in a stylish cover – a good combination for a game.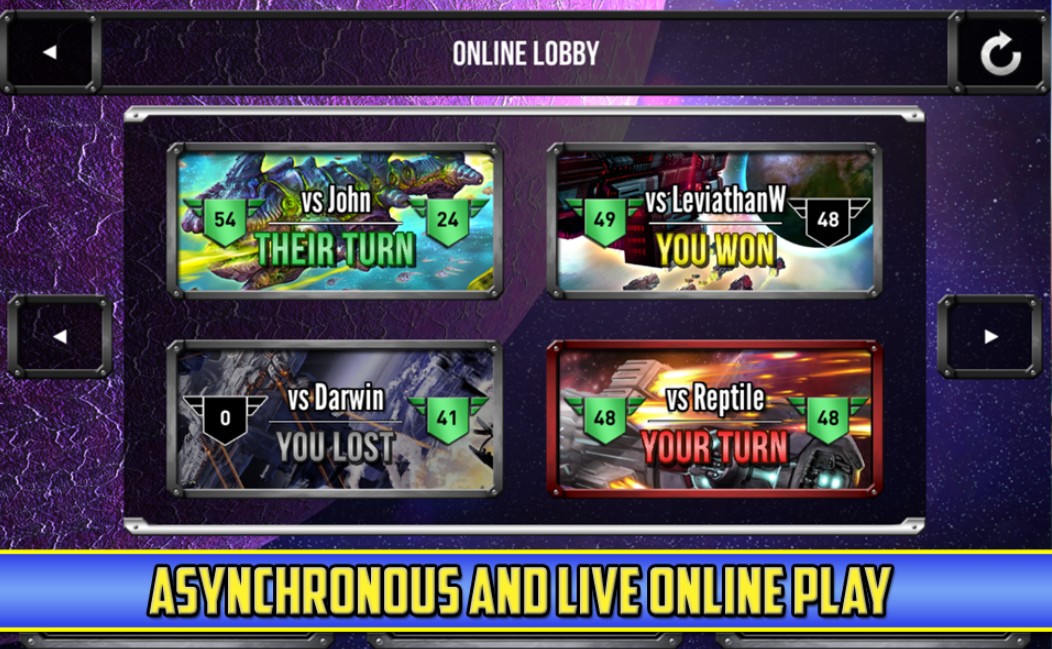 Civilization Revolution 2
This app is the sequel to one of the most popular games of its genre and it's called Civilization Revolution 2. Now you can play and build your own powerful empire which will stand till the end of times. This is the first game in the Civilization catalog to be developed and available exclusively for mobile devices.
All the new complexity of strategical thinking, which it requires is combined with the striking graphics. The main goal of the game is to rule the world, eventually. In this sequel, you will find a new civilization – Korea, new leaders: Lenin the Russian communist, King Sejong king of Joseon, new interesting locations for military battles: Lasers, Modern Medicine and Information Technology.
Like in any game of this type, you will have to develop your kingdom with new buildings and wonders including Nuclear Power Plant, The Red Cross, and Silicon Valley. Another cool thing is that you can reenact different historical battles and events in the Scenario mode.
The graphics of this game is worth the separate talk. It stands out significantly, here you have the real 3D game world, with realistic sceneries and characters. Everything looks quite impressive, especially the battle stages. Those players who prefer HD quality games will definitely appreciate this one.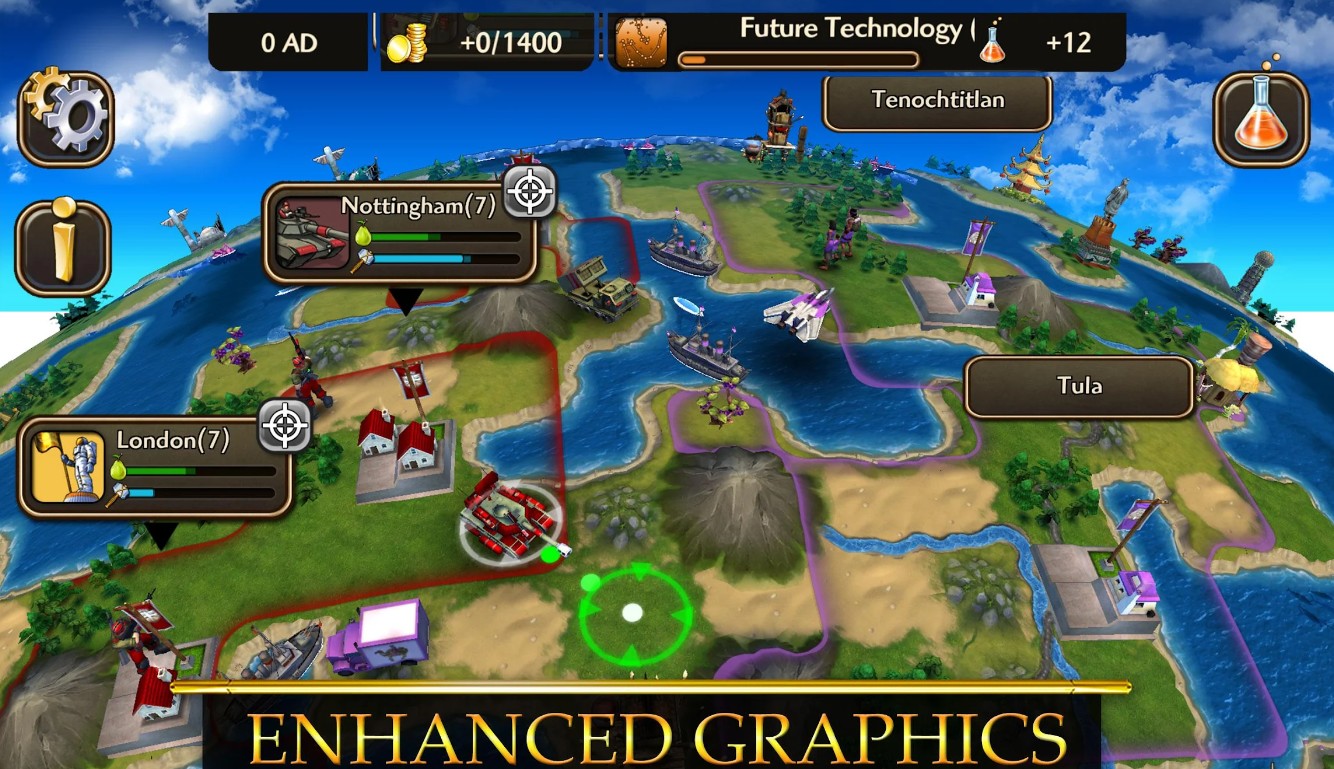 The Banner Saga
Do you like both turn-based strategy games and historic games? You can deem you have found your Holy Grail. The Banner Saga is one of the best games on the market.
And how could it not be? This is an epic story about the adventurous journey, where your strategic decisions will define the world's destiny and your own. You will abandon your home and go on the road to save your nation.
You and your friends will be passing magnificent places, take part in battles with the enemy tribes and violent warriors. In order to survive in this hostile world, you will have to make wise and sly decisions to shape the destiny of your nation.
The Banner Saga is the unique fantasy universe, created on the basis of Scandinavian mythology: you will face many challenges in the Viking's marvelous world.
You will discover ancient knowledge and will be fighting until the last drop of blood, creating a new realm on these forgotten lands. Beautiful 2D animation makes the game even more atmospheric, adding the charm to the whole scene.
The whole picture is accompanied by Ostin Wintory composer's music, who is a Grammy nominee. Any decision that you will make reflects on the game's plot, doesn't matter if it's a conversation or a battle.
There are more than 25 characters in the game with different backgrounds and skills, which suit accordingly the evolution of the story. But don't think that the personal aspect is the main one in here; there are many battles with long echoing consequences, where you will have to gather your soldiers, choose the tactics, and strike.
You will have to adjust to the dynamic rhythm of the battlefield and only you will decide you will stay alive and who will die. Only your decisions will show is the characters will make it through the tough winter and conquer the mysterious enemies.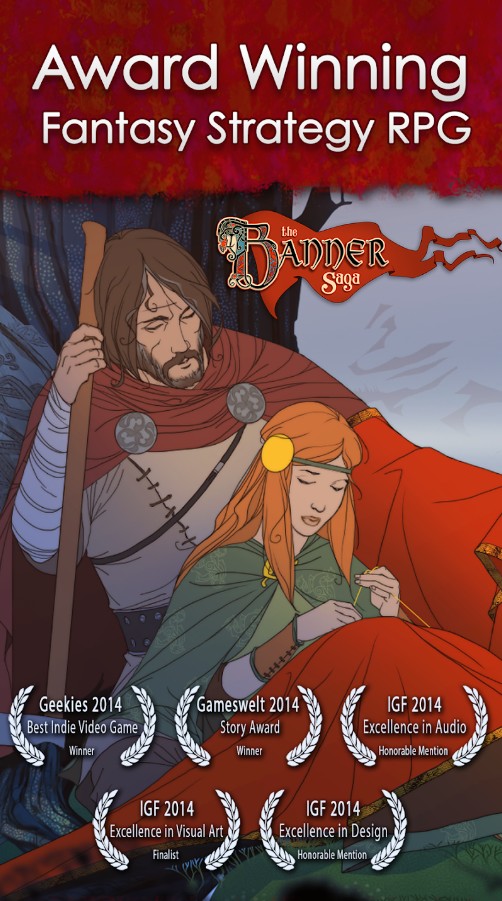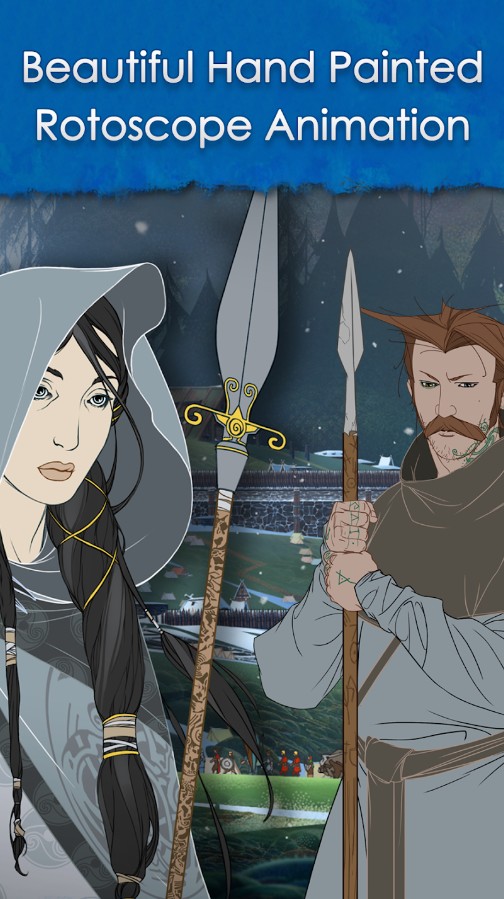 Tank Battle: 1944
In this game, you can join the actions in World War II. You will have to take command of an American battle group in this turn-based strategy wargame and help liberate Europe from the evil Axis power-base. The game has many features, such as the 8 Mission Rising Storm campaign where you will have to use your tactical skills.
13 Unique units will make the game process exciting and will keep your attention. The atmosphere of World War is depicted really colorfully so you are more involved in the whole action. There are 12 Pass and Multiplayer Scenarios which will keep you and your friends in the process for many hours.
There is also a possibility to purchase extra campaigns. The whole map of the game is in 3D graphics which makes it convenient for players to project actions and recreate the landscape on different spots. Choose the square where you want to settle and choose the action. All the information about the current situation is displayed in the corners on the screen.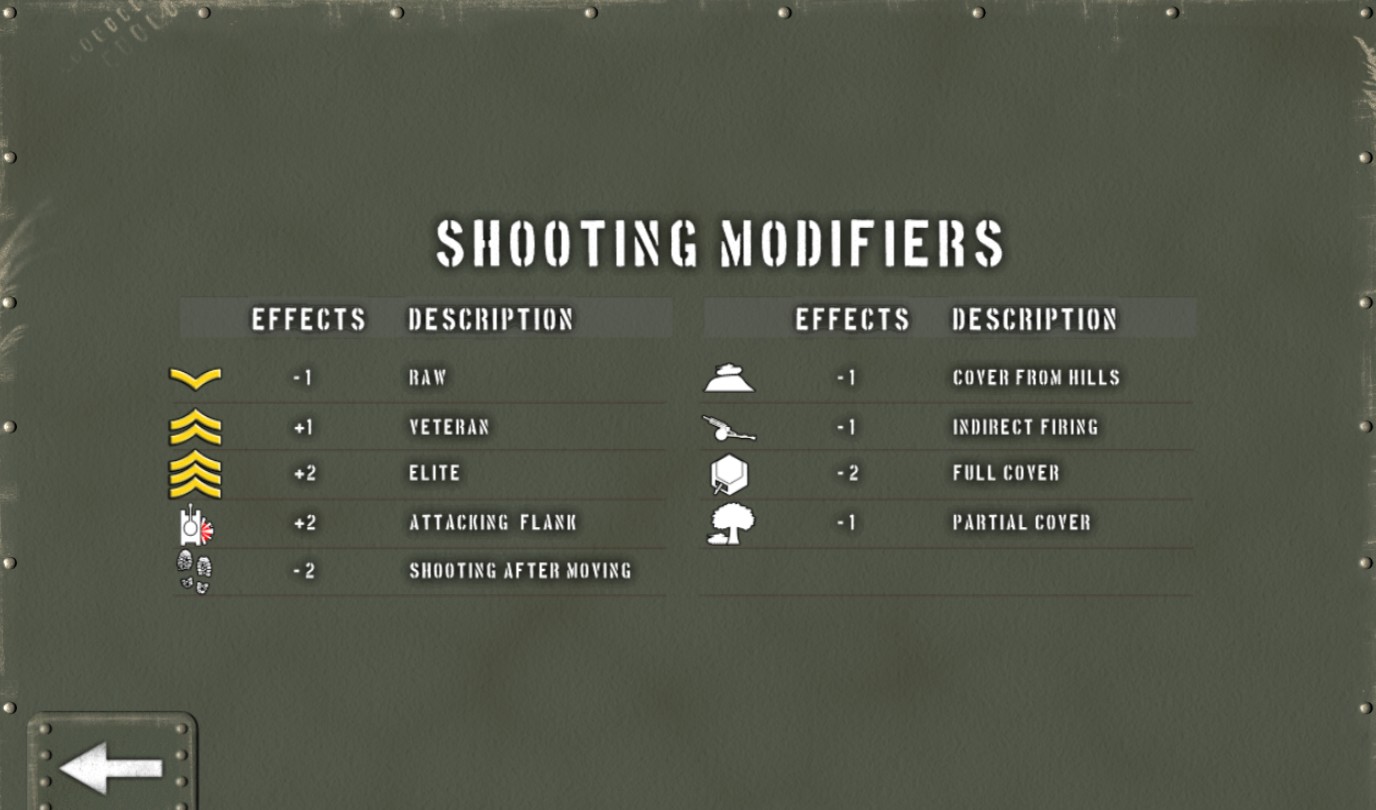 You may also like: 15 Free Life Simulation Games for Android & iOS
UniWar
UniWar might just be the game you've been searching for. This exciting turn-based strategy game, available for Android devices, promises hours of tactical fun.
Each faction comes with its own set of unique units and abilities. In case you prefer the mechanical prowess of the Titans, the cunning tactics of the Khraleans, or the versatile Humans, there's a faction that suits your playstyle.
You'll engage in battles on grid-based maps, where positioning and clever tactics are key to victory. Plan your moves, capture bases, and outsmart your opponents to claim victory. With its intuitive controls and challenging AI, UniWar is easy to pick up but offers depth for strategy enthusiasts.
While UniWar offers a compelling single-player experience with a campaign mode, where you can sharpen your skills, the real fun lies in multiplayer battles. Challenge friends or engage in thrilling online matches with players from around the world.
To sum up, UniWar offers a combination of strategy, tactics, and multiplayer excitement – so, you will enjoy it because UniWar contains plenty of exciting game features.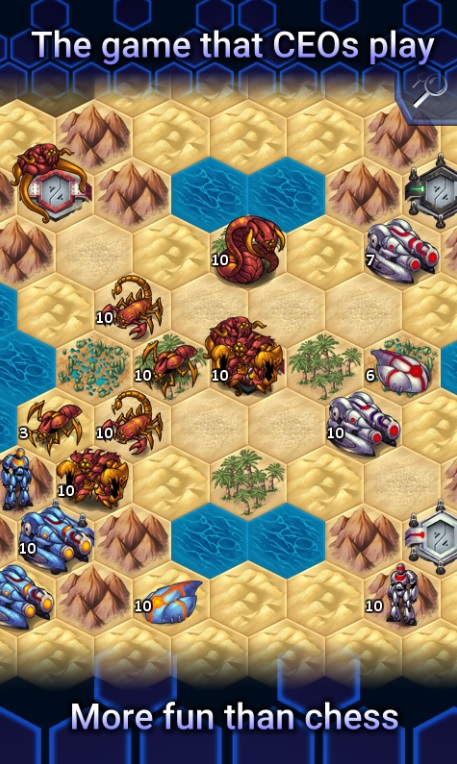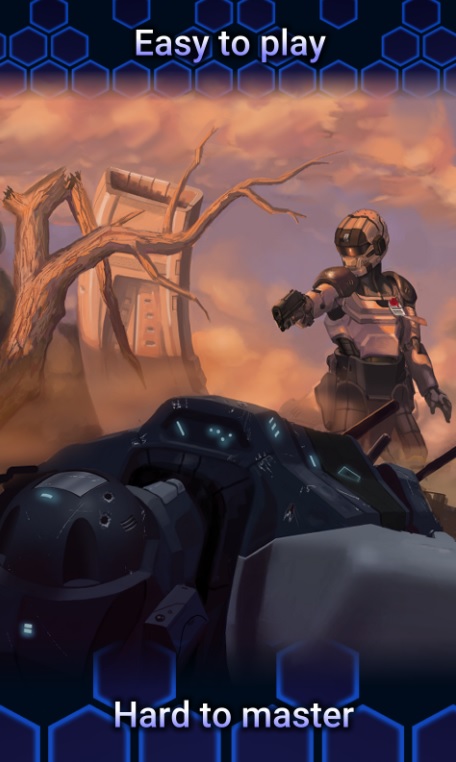 Casual Heroes
Let's take a break from all these serious war games and pay our attention to something more fun. Here you will be stuck on an island surrounded by people of different types and professions. You will have to fight for your survival.
Everyone – farmers, musicians, pensioners, military men stepped on the path of staying alive. You will have to create your base on the island, gather an army, and defeat your rivals and pepperoni marauders. You can unite into clans with other players, chat with them, and help each other to win in this game!
The game provides step-by-step battle tactics with the full control, PvP-fights at the arena with other players in the real-time mode, fighters of different categories with the ability to upgrade them, unique fighters' abilities, war machines and guard buildings, tools for the battles, interesting challenges and awards, base on the island with the ability to you to change it and upgrade, clans with mutual chats among its members and so on.
The whole game process is funny, because here, instead of swords and guns the characters use slingshots and rolling pins, instead of magic – unique powers and modern things! The graphics of this game is a 2D cartoon, obviously which is the perfect match for the story. Enjoy!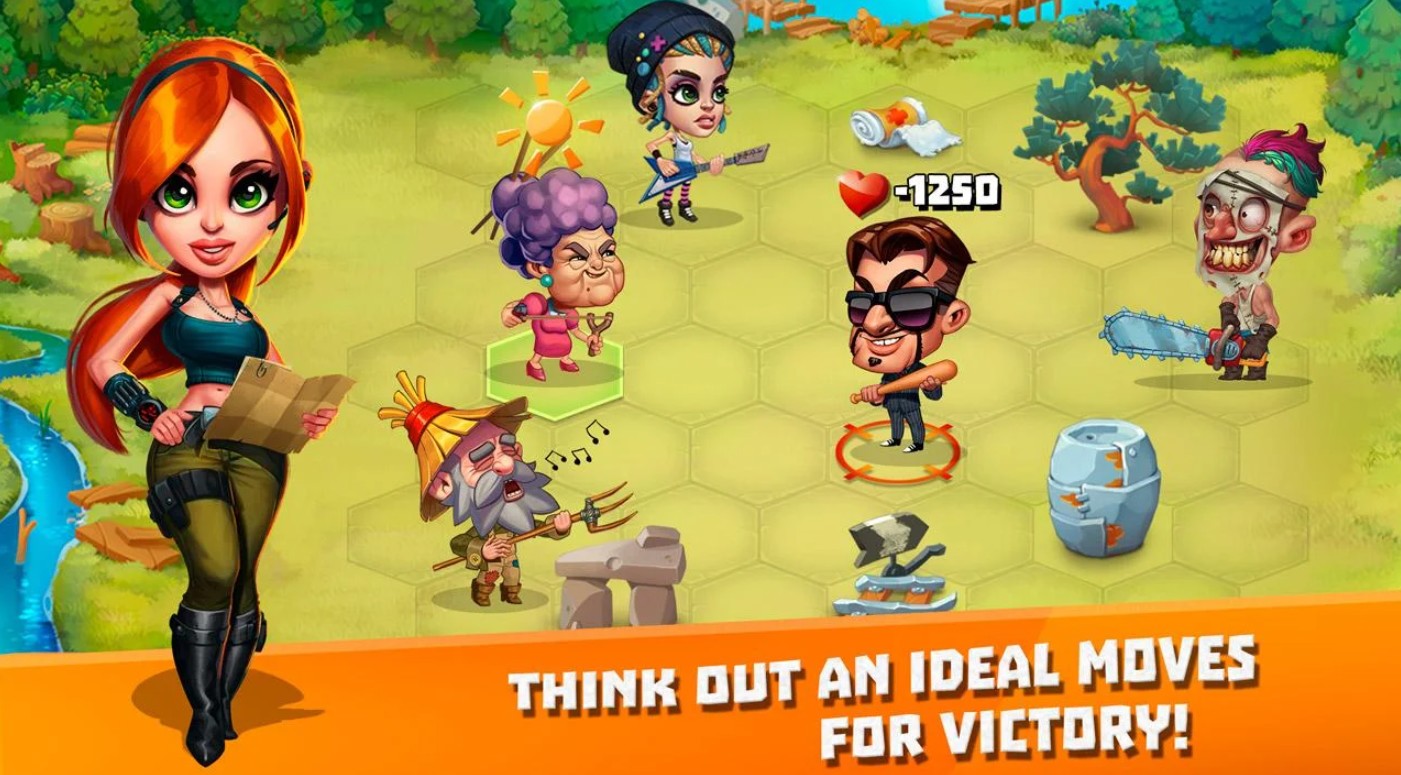 Lehnsherr ⚔
In this game, users can build their own Viking village. This game does not require an internet connection and is available offline.
In this game, the main task of the players is to build and protect their Viking village from enemies. Players must build a library so that they can further expand their knowledge and skills.
Players can hire different types of soldiers to defend the village: archers and melee fighters. In order to get additional resources, users can attack other villages.
The genre of this game is a classic turn-based battle with city-building elements. Also, users can not only receive resources but also exchange them for more needed ones.
In addition, there are two game modes:
The graphics in this game are 2D, but still very popular with users. An internet connection is not required if the user is playing in single-player mode.
However, if the user plays online, then there he or she can prove their skills and fight with other players. In addition to enemies, players will have to deal with natural disasters such as floods or famines.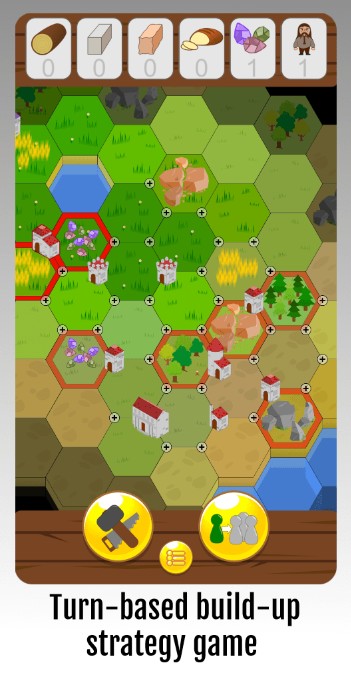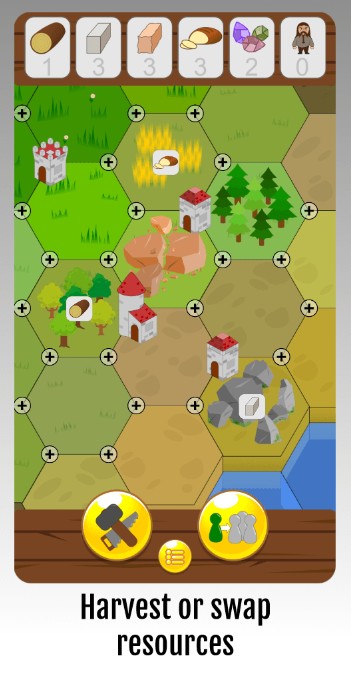 Fantasy League
This user-friendly application invites sports aficionados to assemble their dream teams, compete with friends, and experience the excitement of managing a team of their own.
Fantasy League offers a wide array of characters from various sports, such as football, basketball, baseball, and more. You can handpick your favorite athletes, creating a dream team that represents your sports acumen.
Also, the app lets you engage with real-life player statistics, adding an element of strategy to your choices.
You select your dream team, watch the real games, and see how your players perform. Points are awarded based on their real-life achievements. The thrill intensifies as you compete with friends, showcasing your sports knowledge and strategic prowess.
It also enhances your understanding of the sports you love, as you delve into player statistics and performance. Plus, it's an exhilarating way to enjoy sports in a whole new dimension.
In essence, Fantasy League transcends traditional fandom, allowing you to step into the shoes of a team manager and experience the exhilaration of victory, all in the palm of your hand.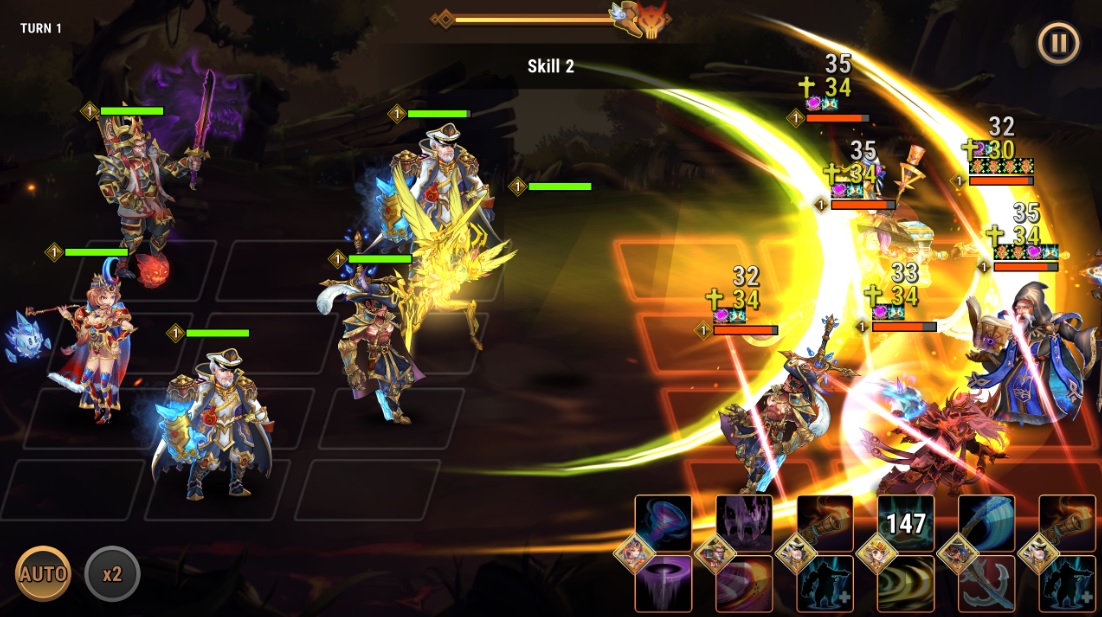 The Battle of Polytopia
The Battle of Polytopia is an engaging mobile game that invites players to embark on a journey of conquest in a world filled with unique challenges and opportunities.
In Polytopia, you'll discover diverse environments, each with its own terrain and resources. You will definitely find something you like in this game.
The game offers a variety of characters, each belonging to one of several tribes. These tribes have their strengths and characteristics, adding depth to your gaming experience. Whether you choose the mighty Imperius, the nature-loving Bardur, or any of the other tribes, your choice impacts your gameplay strategy.
Additionally, it offers a delightful escape into a colorful and imaginative world, making it suitable for players of all ages. The turn-based gameplay ensures you can take your time to plan your moves, making it a great choice for casual gamers and those looking for a more relaxed gaming experience.
Finally, I can say that this is a decent game but it is possible to choose an even better one on this list.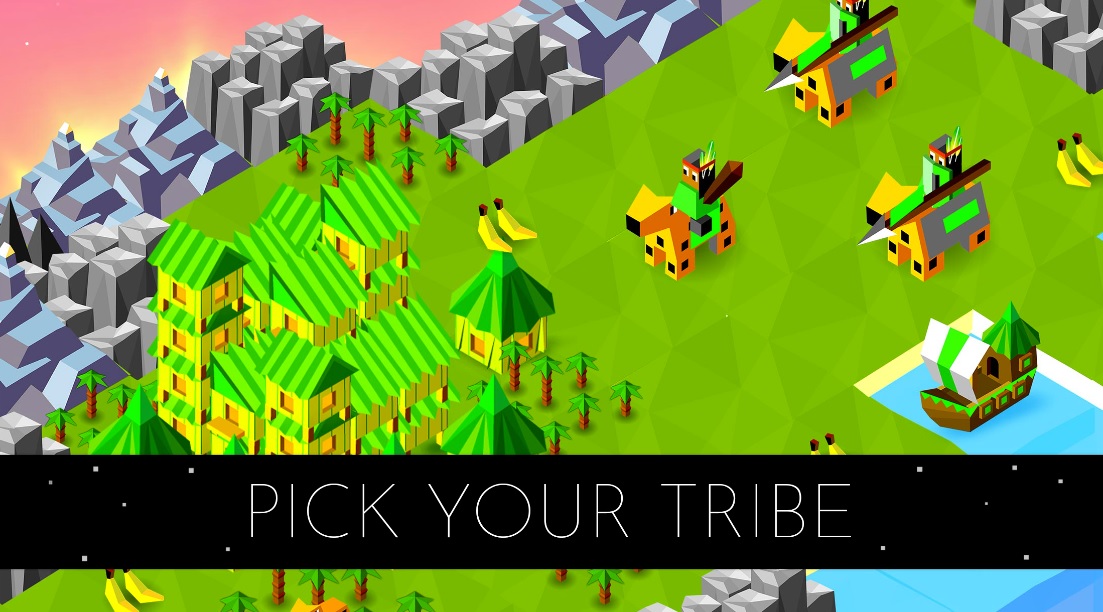 Great Little War Game
This game is made for you not to percept it too seriously even though it's again, the War genre game. The characters you are going to play for are funny little men with funny heads. However, the fact that this game is made partly for fun doesn't diminish its decent graphics and gameplay features. While playing, you can choose the campaign mode or multi-player mode.
The game has four difficulty settings so you can adjust it to your convenience. Lush visuals and simple control method make the whole process more interesting. The diversity of levels and tons of humor will make you love this game and forget about your actual problems while playing it.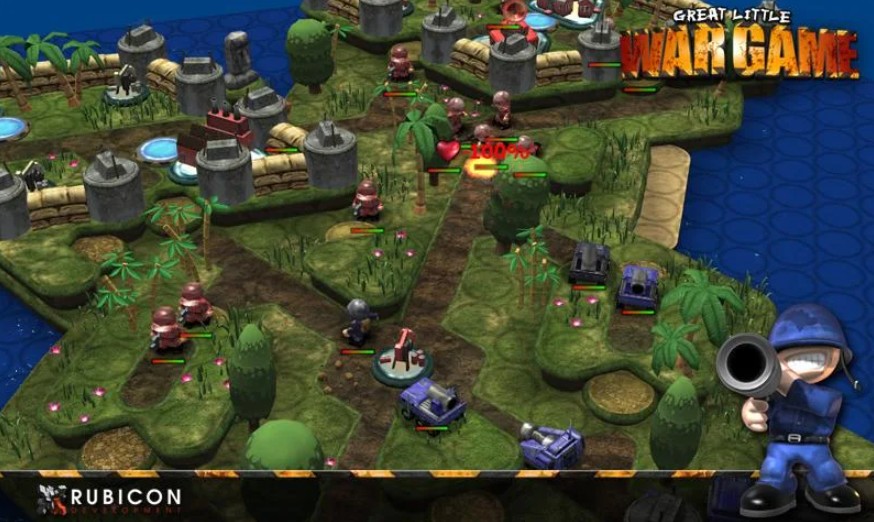 Galaxy Trucker
If you like games about space then you're definitely going to like this board game that is all about building the spaceships and cross-galaxy battles. In fact, this app is so good it has won an award. It is a digital adaptation of the famous board game so not you can enjoy it in the physical variant and digital as well.
The gameplay here is easy so all the family members will be able to quickly learn it and play together. Step by step, the main task here is to build the most powerful spaceship.
The game provides the local multiplayer on one device. What is more, the game is available in the online mode and you can play several games at the same time on one device. One advantage of the digital variant of this game compared to the physical one is that here you have more unique details to build your spaceship.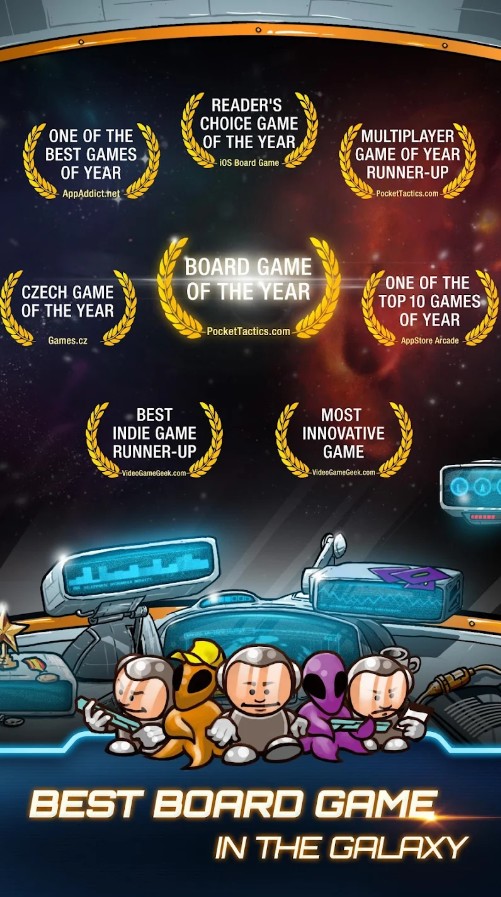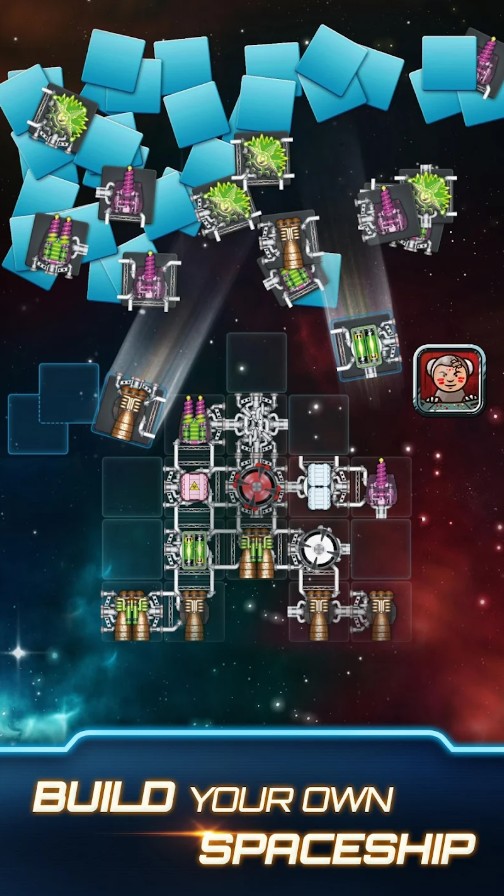 Auralux
Auralux 2 is a captivating mobile game that takes players on a cosmic journey of strategy and tactics. This beautifully designed game offers an immersive experience that's both simple to grasp and deeply engaging.
Players will explore a variety of celestial locations, each with its own distinct challenges and visual appeal. From dazzling star clusters to mysterious nebulae, these locations not only serve as the backdrop for your strategic battles but also offer a visual feast for the eyes.
This game is a mental workout, challenging your strategic thinking and decision-making skills. It's an excellent choice for those who enjoy a more relaxed gaming pace, as it's easy to pick up yet offers plenty of depth for those who seek it.
In conclusion, I think Auralux 2 is a good game for you as it combines strategy, aesthetics, and relaxation into one compelling package.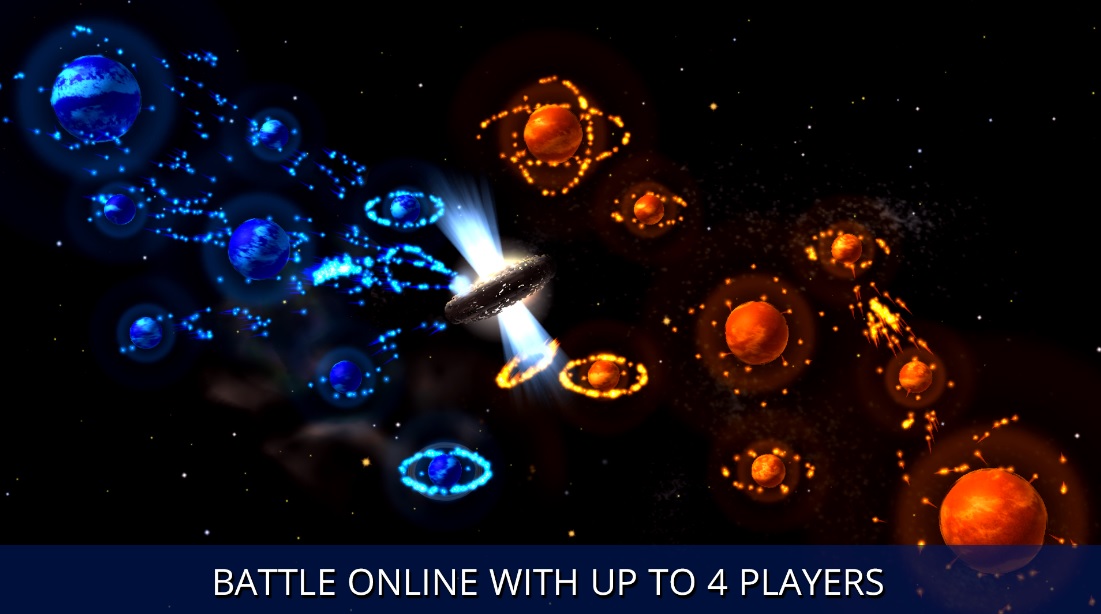 You may like: 14 Best games like Civilization V for Android & iOS
Fire Emblem Heroes
The whole universe of Fire Emblem heroes has already captured the minds of many people around the world. But in addition to the characters already familiar to fans, the game is completely new and no less interesting! Ready to plunge into the world of exciting battles and strategies?
The whole story – it's one big quest with many stories and branches. The game has several difficulty modes, and in total there are 800 stories that you have to go through. You are an active participant in the battles, in which you need to think through the strategy and calculate the moves ahead.
Assess the strength of your opponent, the power of your cards, and weapons – you may have to do it right in the game. If you're just getting to know the universe of Fire Emblem Heroes, you can use Auto-Battle mode to help your character fight on his own.
Over time, you can develop the skills of your characters by pumping their abilities and skills. Conquer new heights, play at home, on the road and every minute of your life – the Fire Emblem Heroes strategy drags you on. It can't be otherwise – the game Nintendo introduces simply can't be bad.