Perhaps every person has thought about what he would like to compose music. Many people leave this idea unfulfilled because they think it's too expensive.
It is common to think that to create quality music you need an expensive synthesizer, a powerful computer, a good microphone, and even a DJ panel. In fact, all this can be found in your smartphone.
Mobile applications are so advanced that you can find a special utility for literally any activity. It's the same with making music. Professional musicians have long been using music apps – but not for listening to music.
Using them, you can always keep the notes, record new passages of melody and lyrics, and edit new content on the go. Music production is no longer stationary anymore and you can do it everywhere.
We've found the best apps for you for different platforms, which you can install on your smartphone and start creating something new.
Increase your music productivity with the help of these free sheet music scanner apps & websites.
DJ Studio 5 – Free music mixer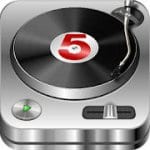 What kind of party can you do without interesting and cool music? Of course, only a bad party! DJ Studio 5 is a virtual player for different events, holidays, and simple meetings with friends.
The application is convenient even for most ordinary users. The simple interface does not cause any problems when you learn the functionality, and you will have the opportunity to feel like a DJ.
There will be no watermark or restrictions on all the tracks you've made. You really get a new track, which is made on your smartphone. The application has a unique scratch-engine for mixing sounds and music.
There are separate equalizers for each sound, and you can combine several soundtracks at once. Of course, you need a smartphone with a big screen or tablet for more comfortable and efficient work.
You also need a multi-touch function – so you can control the discs with both hands. Even a beginner can feel like the main DJ at a party with DJ Studio 5 installed on his or her smartphone.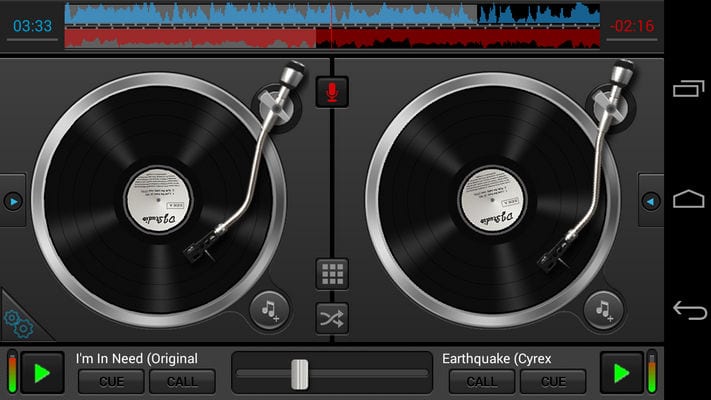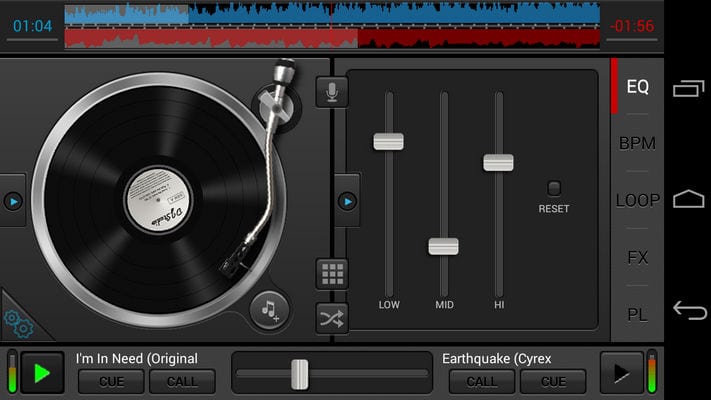 You may also like: 7 Best Music Speed Changer Apps (Android & iPhone)
Music Maker JAM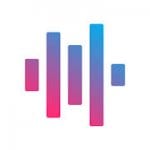 The world will be much simpler if everyone can create new music to their liking. Music Maker JAM gives this possibility to absolutely any user – even without proper skills and music knowledge.
In the app's catalog, you'll find ready-made samples and pieces of tracks that will be essential to your music. Even though you are using existing material, the result is still an authentic track by your authorship.
Music Maker JAM has an 8-channel remote control, which is used even by professionals. The music is created in real-time and you can listen to what you are doing.
By the way, the app even has a vocal that you can use as well. Music Maker JAM works with all music styles, using over 200 of them – techno, house, jazz, pop, and many others.
However, if you want to work on your own song, you also have that option. Music Maker JAM will help you record your own voice or vocals, and then combine them with background music as you go along. If you use the app at home, you can share the result with friends on social networks.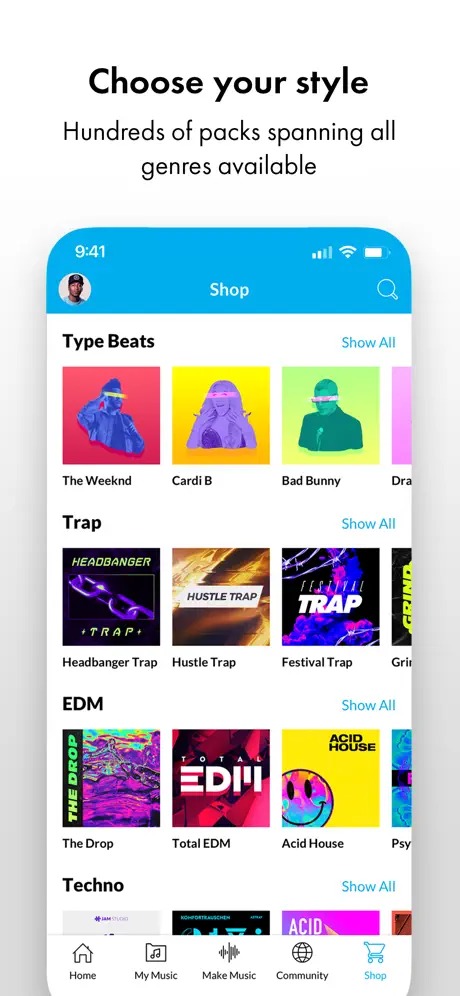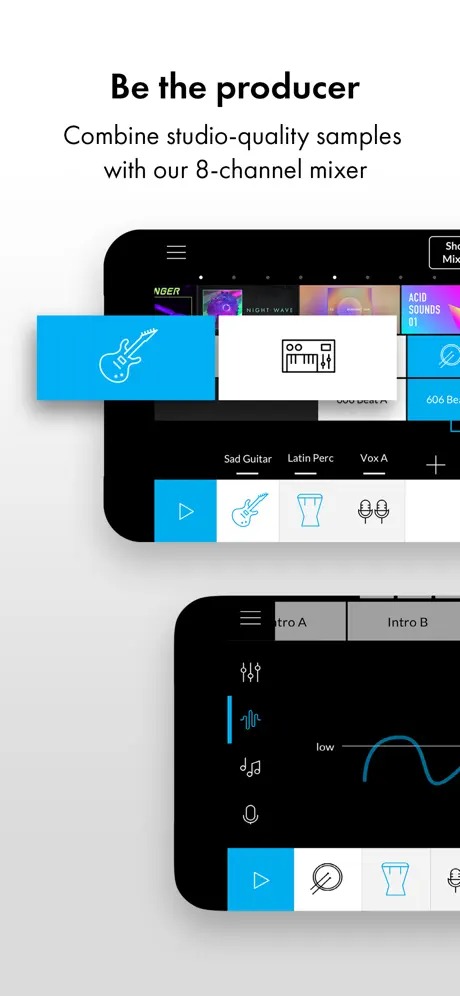 Walk Band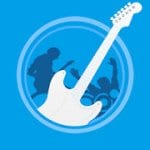 Walk Band is one of the most popular applications with a simulation of real musical instruments.
If you're worried that you don't have your own band, now you can forget about such thoughts. Walk Band offers guitars, drums, basses, and other popular instruments for free use. All sounds are realistic and you can't tell them from the real ones.
Each instrument is represented in a separate Walk Band function. For example, the keyboards show you the complete layout of the piano or synthesizer keys – there are a total of 5 programs for keyboards.
The guitars are also different – both acoustic and nylon. You can work in Walk Band in multi-channel recording mode and add different sounds right during editing.
If you're a professional musician, you can connect a real MIDI keyboard via USB and transfer sound from the keyboard instead of the on-screen version.

Song Maker by Brain Vault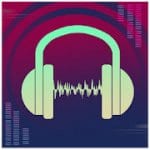 Creating your own music is as easy as editing photos. All you have to do is show a little imagination and mix different sounds properly.
Adding magnifiers, extra soundtracks, and more in Song Maker will give you the perfect melody. Later on, you can put your singing on it and the result will be a full track that you can upload to the internet or send to your friends.
Song Maker is designed so that you can create combinations of different sounds and beats, making you feel like a producer or DJ. When you create music, you'll be able to combine beats of completely different styles.
We think you already know that you don't need a music studio for singing or background music. You won't face the problem of copyright, because you alone own the rights to the tracks you create.
Song Maker is an absolutely free music editor with an open sample library. If you want to save your results to the cloud or upload your tunes for editing, you will need to purchase a subscription.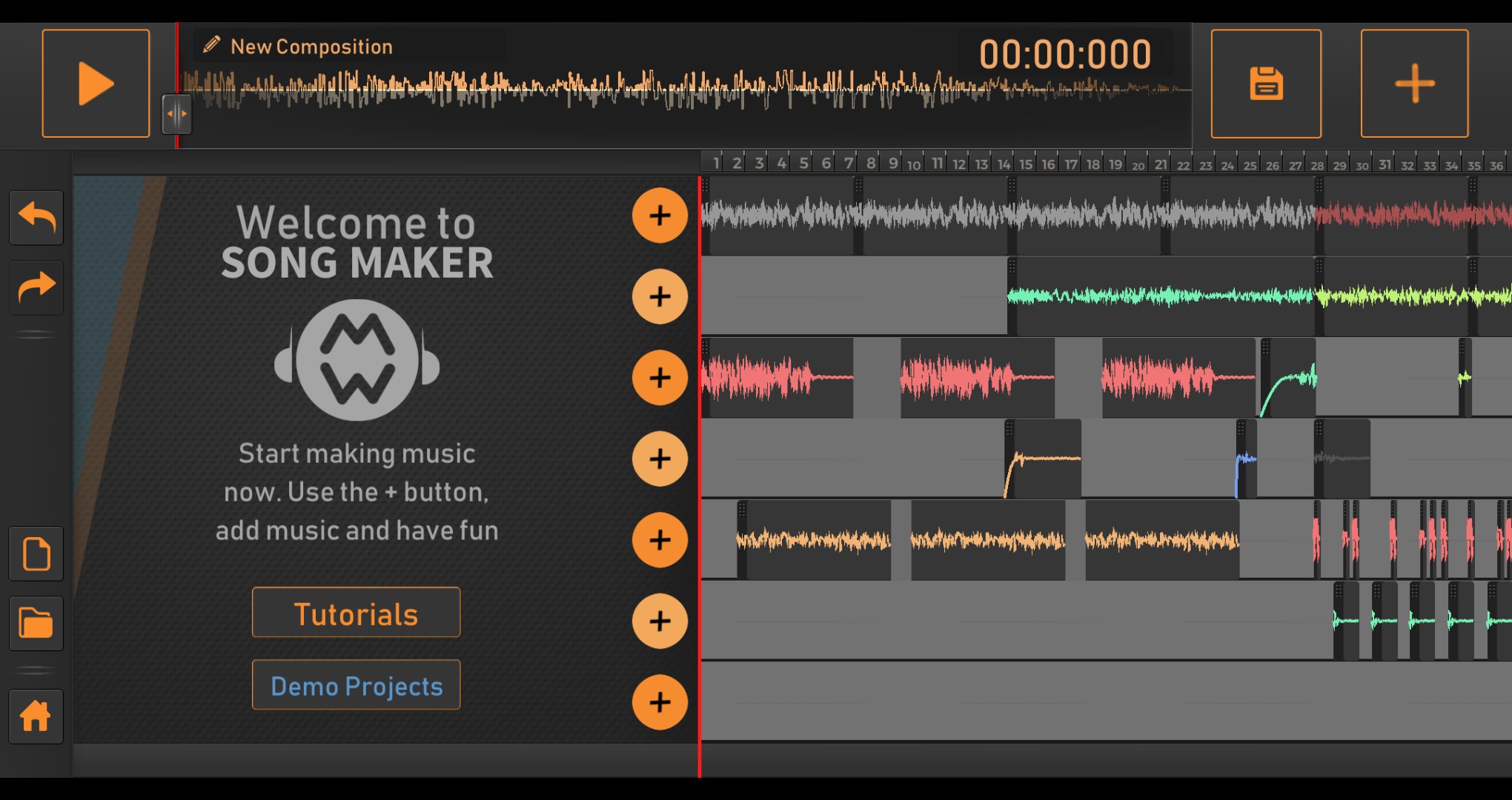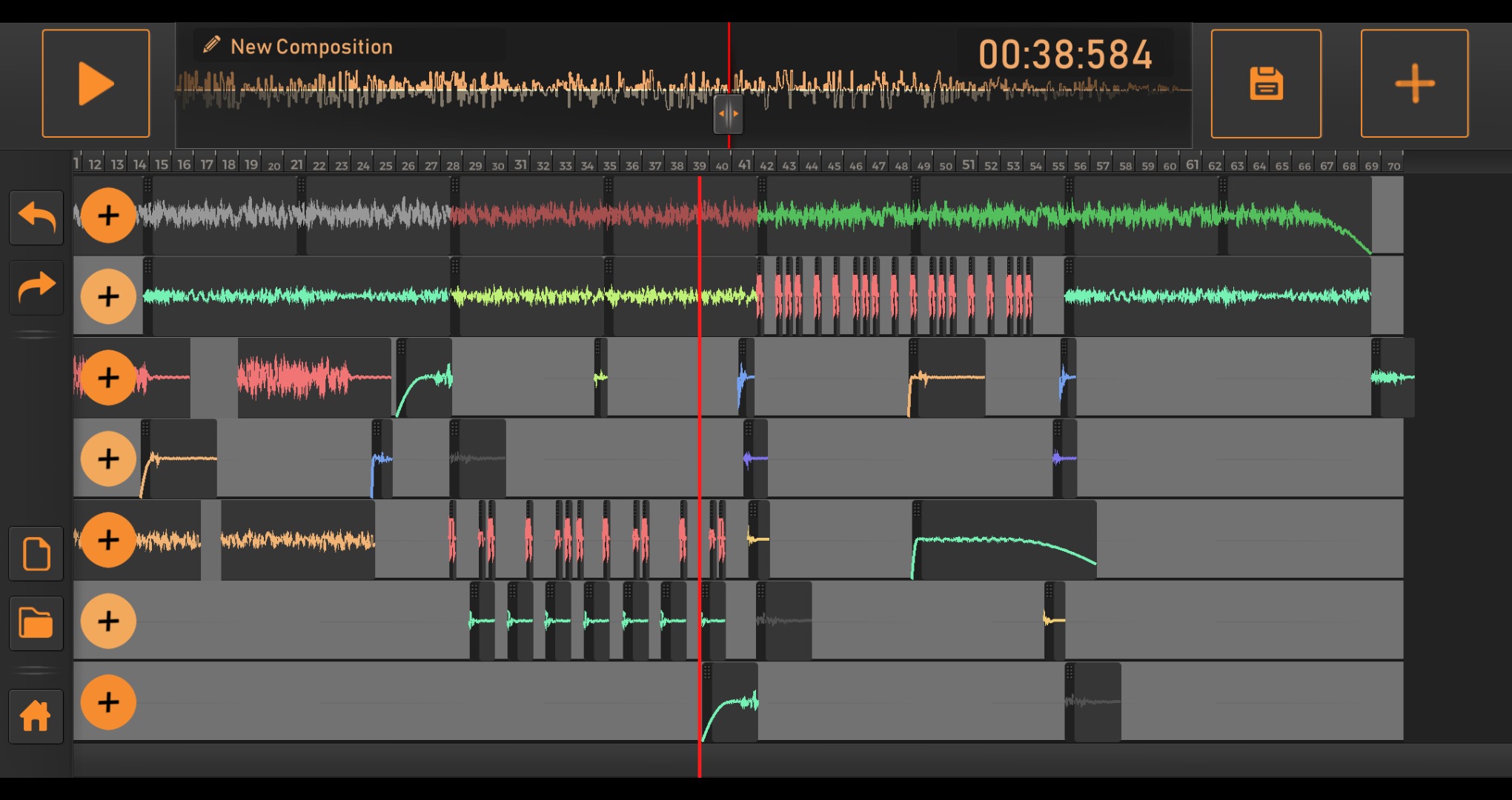 n-Track Studio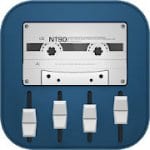 You may not believe it, but the recording studio can be placed on your smartphone. n-Track Studio is a "converter" of your device to a real studio, which will be a place for creating new rhythms and melodies.
You can create complete songs, not just melodies for them. You can also import your existing records for additional processing, editing, or adding some effects.
Like many other similar applications, n-Track Studio has a paid version. It contains more advanced functionality that may be required for professional or deep work. In the free version, you can create only a limited number of tracks – no more than 11.
In any case, you can record several tracks at once and combine them for the perfect sound. In case the sound is still not suitable for you, n-Track Studio allows you to edit it.
In case you record vocals in the application, you can use the built-in metronome function. All available effects and tools will be available only after you subscribe, so in the free version of the application you can only try it out, not use it.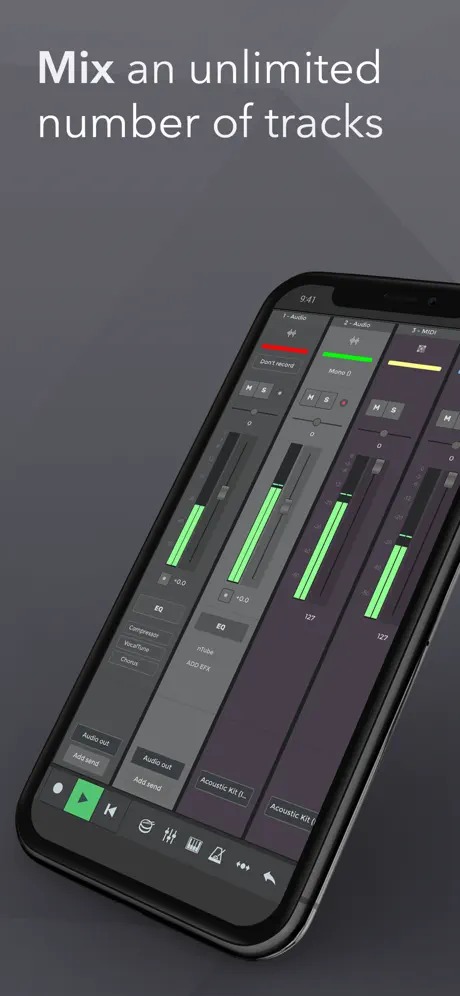 Maestro – Music Composer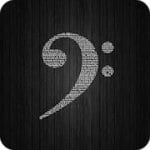 Those people who study music professionally should always keep their instruments, notes, or at least special notebooks with them. With the Maestro app, such a need simply disappears!
It is ideal for students, composers, and songwriters alike, who often find inspiration at the most unexpected moment. With it, you can create new music quickly and easily.
The application is really aimed at professionals, as it uses special instruments. For example, you'll be able to use notes, beat patterns, lengthening dots, and more when recording.
There's no need to draw them by hand – Maestro already knows what you need. All of the dynamics and playback will also be taken into account and you won't miss a thing.
Maestro can work with more than a hundred different instruments, as well as using interesting sound effects. If you want to add sounds of nature to your melody, all you need to do is find the right sound in the catalog.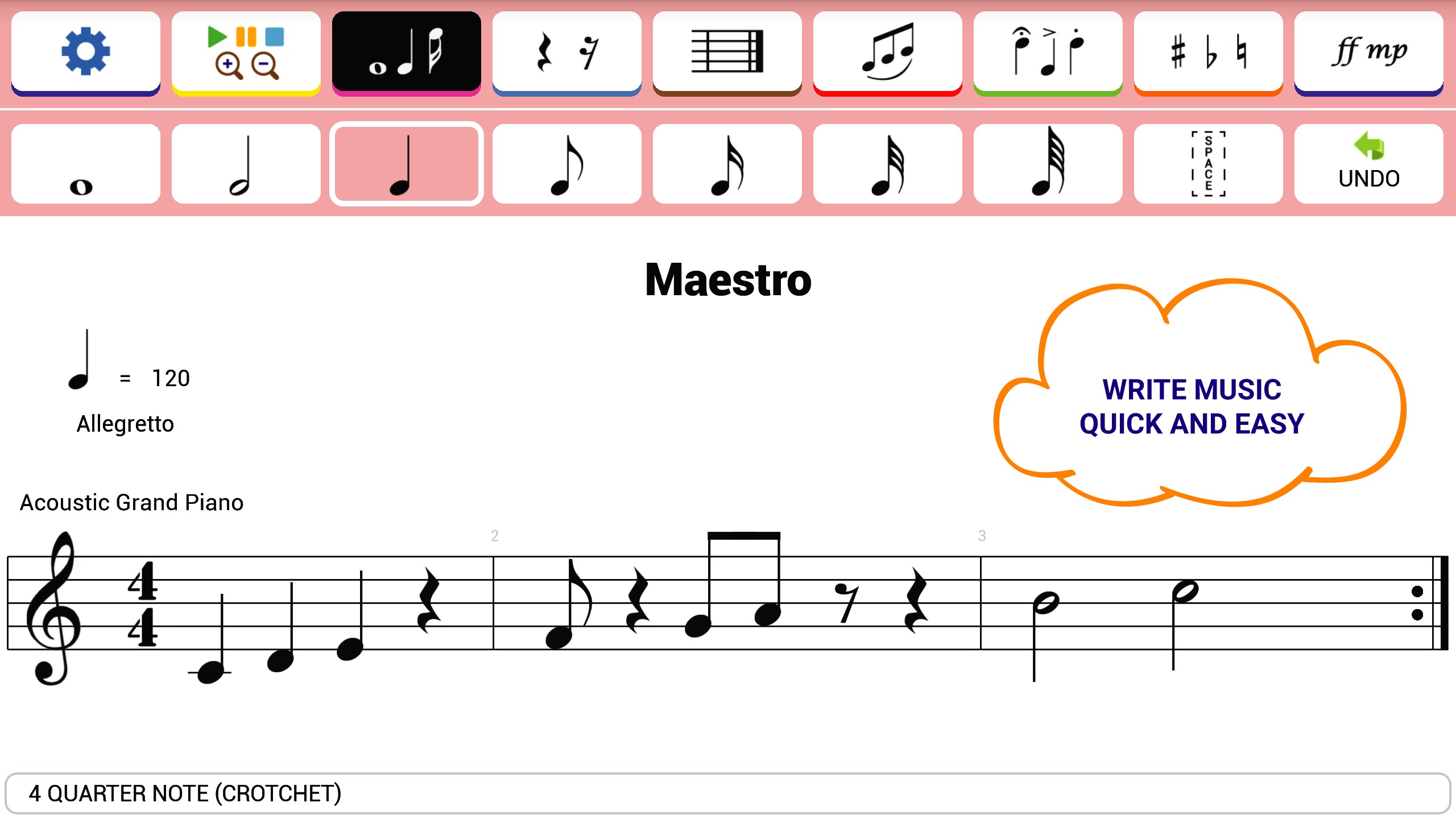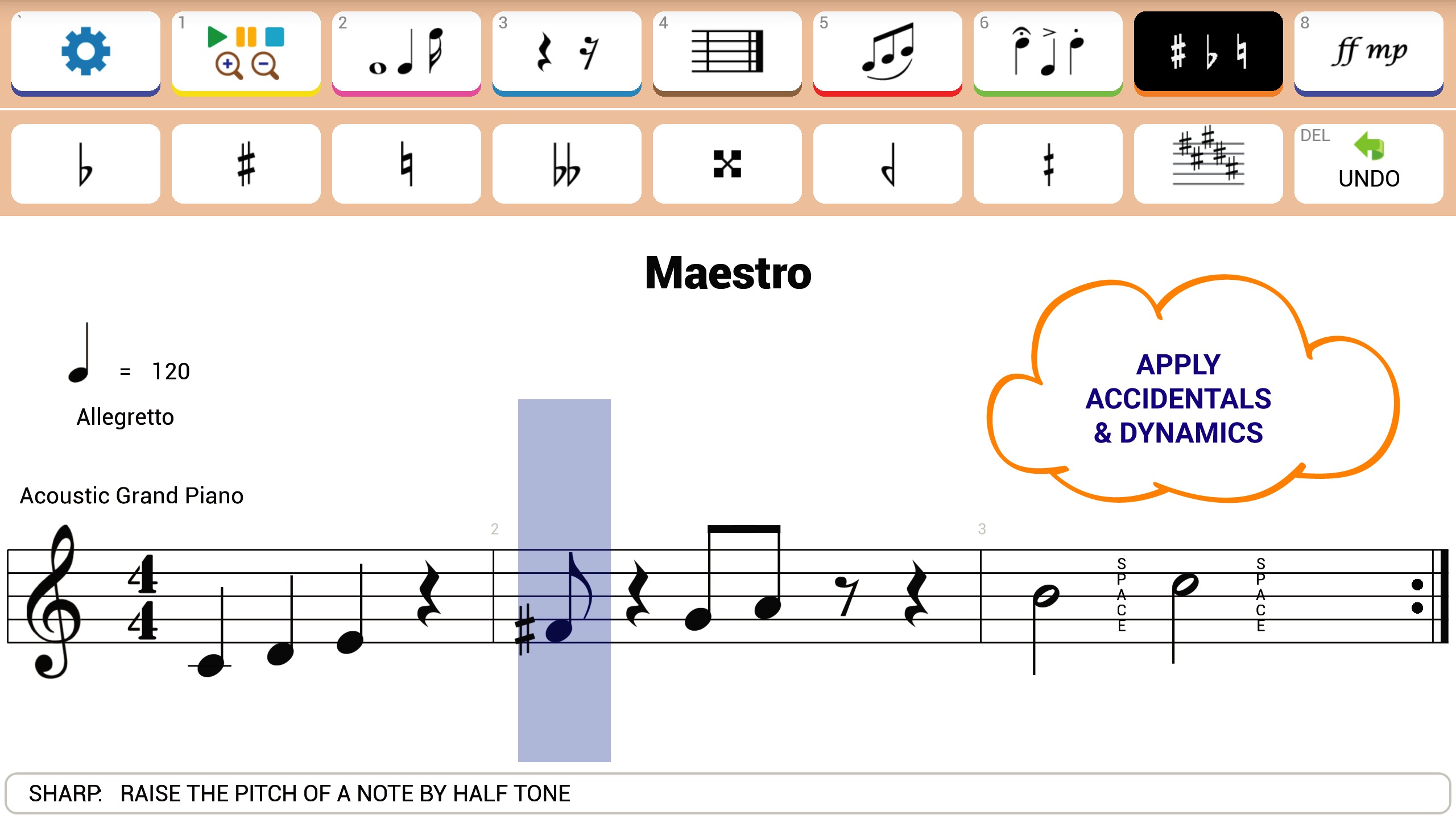 You may also like: 12 Best daw apps (for music PROs) for Android & iOS
Pianist Pro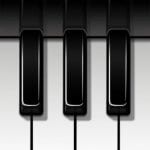 Pianists can't carry an instrument with them. Even a portable synthesizer cannot replace a professional instrument to the fullest extent. However, you can download it to your smartphone and use it anywhere – wherever you are.
It's worth noting that the Pianist Pro application can support the connection of a real tool via USB port, as well as use standard MIDI files.
You can customize the layout of the keys yourself, depending on your skills and needs. Pianist Pro includes a complete 88-key layout as well as a customizable key position and size.
You can even control by pressing the pedals to get a virtual piano on your smartphone. Pianist Pro has a built-in arpeggiator that synchronizes all user runs.
You'll be able to work even with complex combinations of notes and chords that you have to implement. We don't think it's worth talking about terms – real pianists will already appreciate the Pianist Pro app.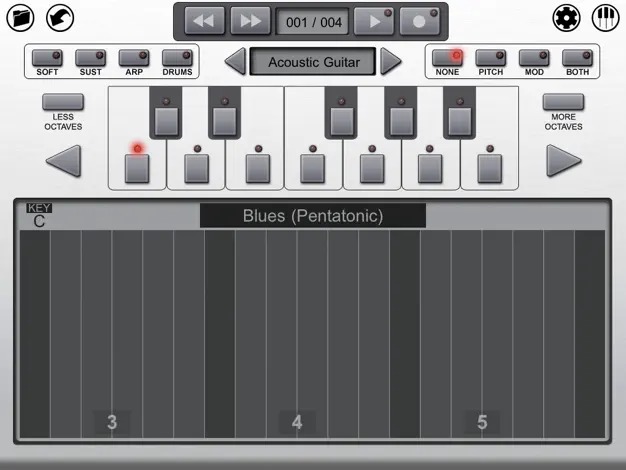 Guitar Tuna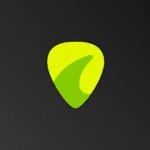 Guitar Tuna is the most popular application in our top. It's no wonder because guitars in all their forms are popular all over the world. Bass guitars, electric guitars, ukulele, standard models with different strings and much more can be easily customized with this application.
Using only the built-in microphone, the app will be able to determine the sound of the instrument as accurately as possible and help you set up the instrument.
Guitar Tuna can be enjoyed by professional guitarists as well as by ordinary sound lovers. If the perfect sound of an instrument is of utmost importance to you, then you'll need to use increased precision.
The app includes a professional mode experience that can be run separately. By default, the tuner is immediately launched for students or tutors who need to adjust the instrument to the baseline sound.
Once the instrument is tuned, you will need to check how your favorite songs sound on the guitar. Launch Guitar Tuna and the built-in metronome, the rhythm of which you choose, and start playing – you'll immediately notice the difference before and after tuning the strings.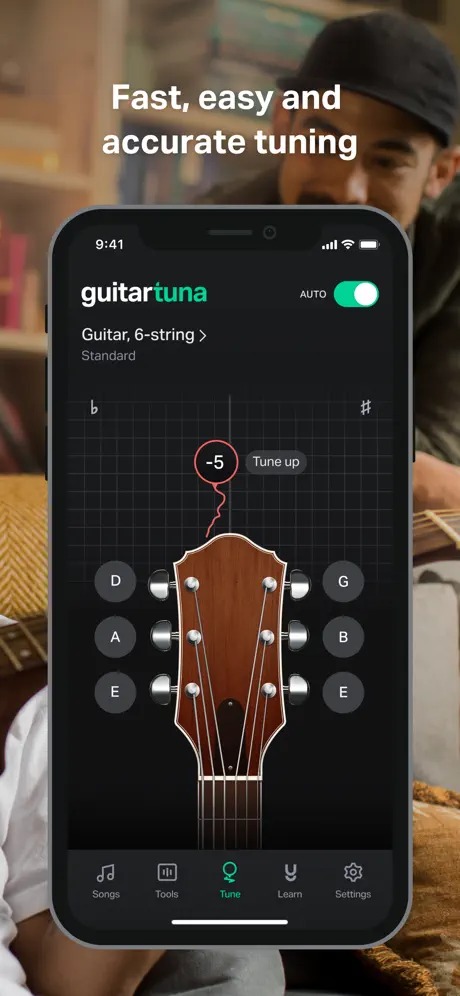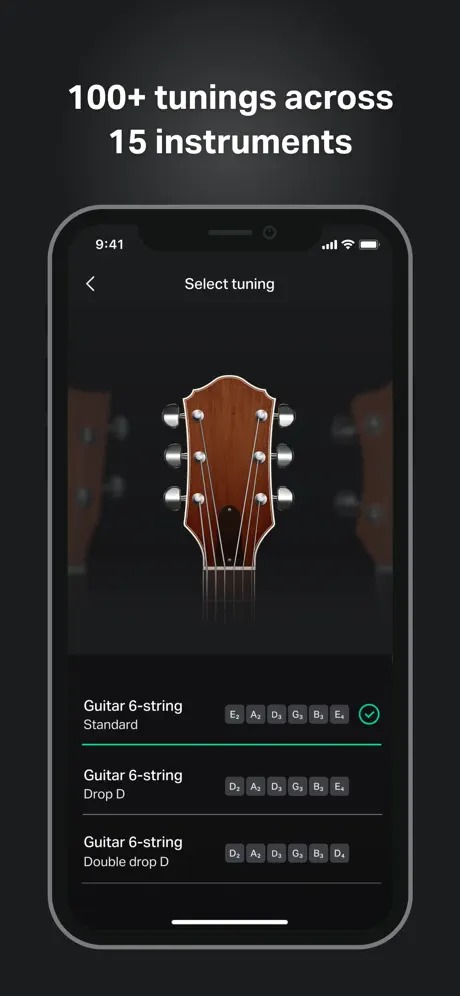 Symphony Pro – Music Notation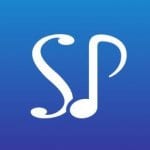 It is worth noting that when writing your own music you will need to compose the notes completely. That's what composers have always done – and that's what professionals do nowadays.
It's true that everything is being modernized – and the notes, among others. Symphony Pro is a music notation application. It's designed for Apple devices and is ideal for iPad.
Symphony Pro allows you to compose music for a variety of instruments, such as pianos, guitars, and even an orchestra. If you're used to recording notes, you can still use the Apple Pencil to write new notes.
We understand that it's not always possible to create something in perfect sound right away. Symphony Pro has a note mode for that. In this mode, you click on a spot on the notes and write down what you want to note.
Notes are not displayed on the main document, but you can always see them when you're working on notes. Tools for decrypting notes are also always shown on the screen – especially useful if you are only learning how to write notes.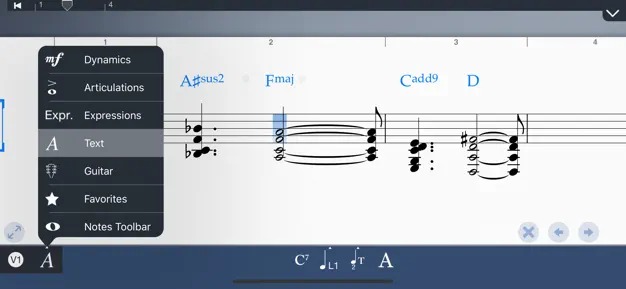 MuseScore: view and play sheet music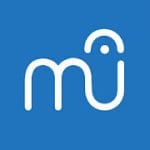 MuseScore is a complete archive of notes that are available for viewing and listening daily. There are over 1 million different notes in the catalog, which are designed for different instruments.
Among them, you will definitely find something interesting. The notes you like most can be saved to your favorites, so you can have quick access to them later.
Everything you add to your favorites becomes available to you even offline. The catalog is constantly updated, as the library can even be complemented by users themselves.
In MuseScore they are all divided into categories and musical instruments. If you cannot play notes by yourself right now, you can start the built-in player in the application.
It starts the notes right away and you'll hear them play on your musical instrument. Download your own notes to MuseScore so you can have your records quickly anywhere and at any rehearsal.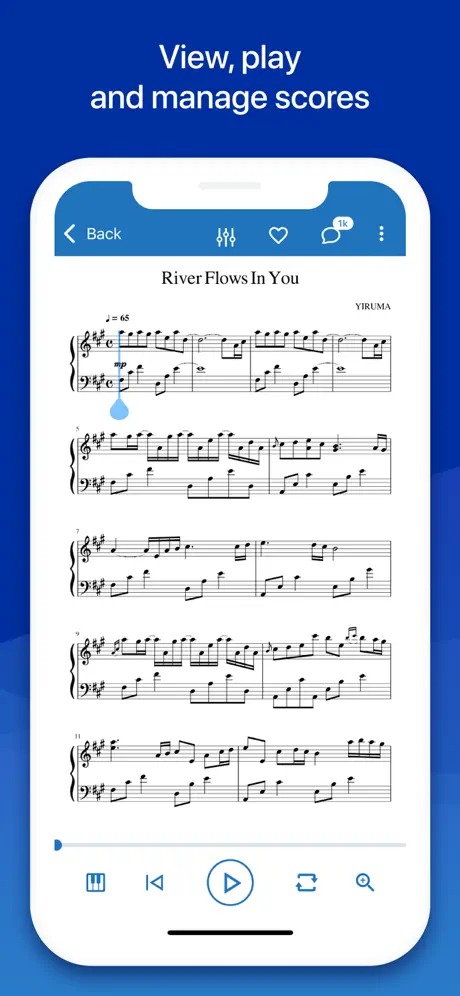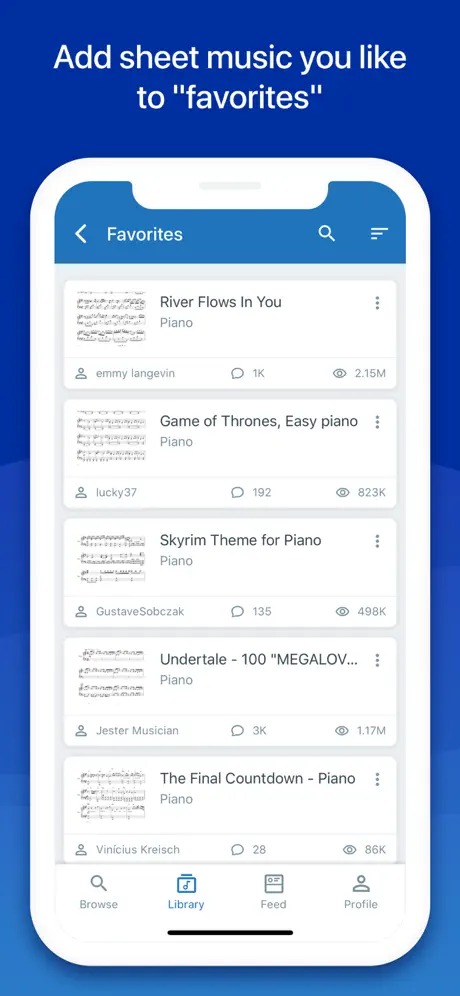 You may also like: 15 Best studio recording apps (Android & iOS)
Groove Mixer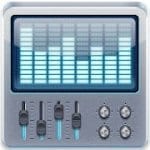 To work in modern music styles, modern instruments and techniques are required. For example, hip-hop, dubstep, or house have small inserts of electronic music or unnatural sound.
To achieve a modern sound, you'll need a pocket-sized rhythm station. Groove Mixer is a great representative of drum machines that allow you to mix the musical rhythms of electronic music with traditional instruments.
Whether you're a beginner or just planning to create your own music, the Groove Mixer is just perfect. The app doesn't limit your creativity and is designed to help you do what you want.
You'll quickly learn how to work with the Groove Mixer and how to load your existing pieces of music. Each music channel has a stereo mode, and you can set the playback rhythm.
In case you still have some difficulties, you can visit the developer's website. There you will find demo versions of other people's tracks, instructions on how to create them, and other interesting information.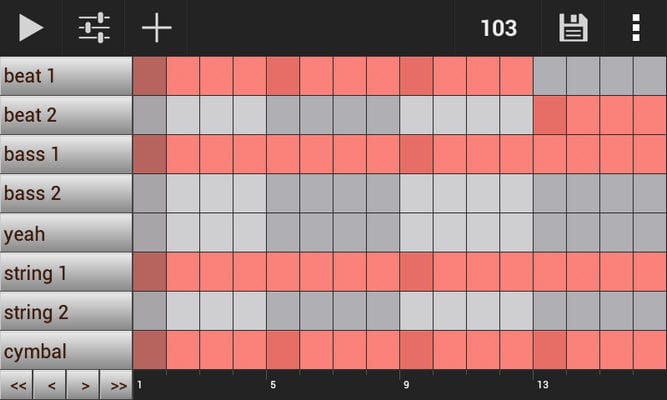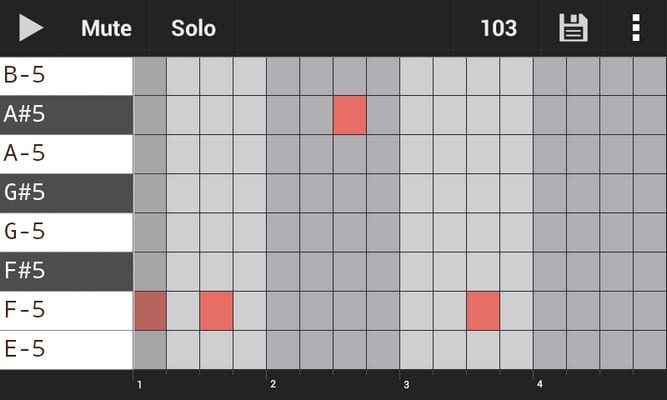 Mobile devices have long ago become revolutionary and universal in all spheres of our life. Digital music does not even require the use of real musical instruments – their analogs are already on your computer.
You will not be able to distinguish artificially synthesized sound from a real instrument simply because they are identical. All those sounds, melodies, and their combinations can be repeated on your smartphone – and that's what you can do.
Even if you're not a professional musician, you can try your hand at creating and writing music as well as improving songs and projects.