Guess, in our childhood we were all wondering what our pets do when they are at home alone. However, we didn't have another possibility except fixing a huge camera in one place and home that the whole memory will be enough to record any kind of action.
Or some people who could afford a dog watcher had to leave their precious friends alone in the house only hoping for the best and seeing in constant anxiety about what can happen with their favorite pet.
And for fun, you can check the best virtual pet apps & games if you don't have a real one.
Pet Camera apps are the whole new world. Now you can just connect your smartphone with any kind of camera (or several cameras) you have at your house and watch your animal 24/7. You can even talk to it via the app. You can finally take funny and cool pictures by using special sounds that are built especially for pets into these apps.
PetCamApp – Dog Monitor | Pet Camera
Even when you don't have a possibility to stay at home looking after your pet – this app will be our assistant on that. Stay in touch with your pet using Live Video Stream whenever you are.
Many dogs or cat owners have faced this problem before – when they leave for work, the pet stays alone at home and it starts to grief in a really noisy way. As a result, you constantly receive complaints from your neighbors who can be understood because these sounds are not the most pleasing to hear.
Here goes the solution – now you can watch your pet online and calm it down when it is needed. In case if your animal constantly makes a mess at your house you can also control it via camera. For the usage, you can use no only the camera itself. You can use your desktop or laptop, or even a tablet. Don't forget to connect it with your mobile device via the app and it's almost done.
To watch what your pet's doing, click on the tab "video" in the app. It has 8x digital video zoom, so you can make recordings, photos, sound or just talk to a pet. Even for those cases when you are unavailable – you can record an auto sound that will calm your pet when it needs it.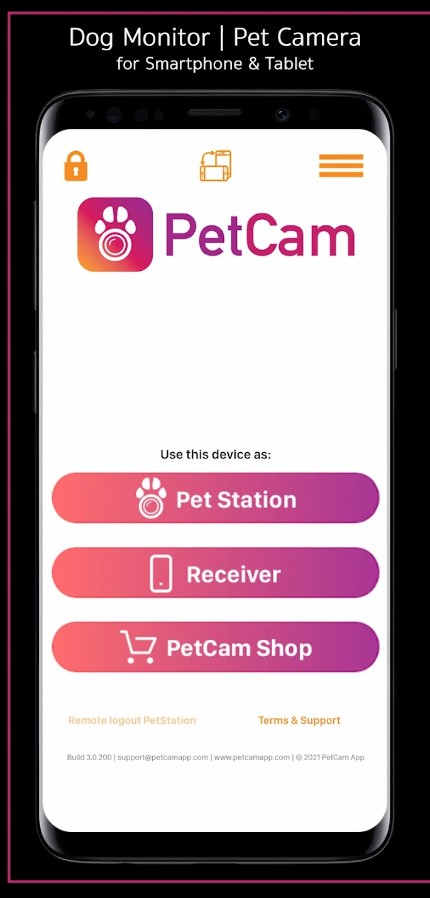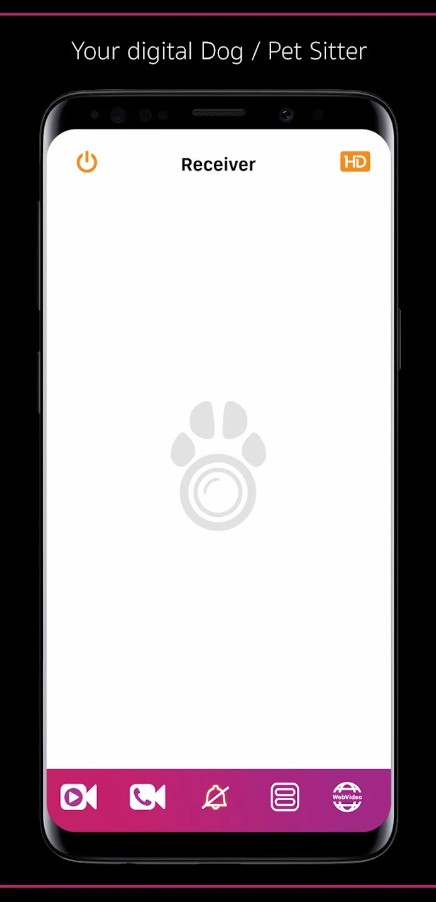 You may also like: 14 Best Employee Attendance Tracking Apps
Dog Monitor
If you are a dog owner – you know how these animals can be extra active and make a mess everywhere they go. Literally, everywhere. So, in order to save yourself from many hours of cleaning and dealing with consequences that you left your dog at your house with no security – install this app and watch your dog 24\7.
Check on your dog while you're at work – know when it's barking, talk to your dog remotely, and see live video. This app synchronizes with all the iOS devices. No registration or connection adjustments required. What is more, Dog Monitor has special indicators that identify when your dog barks and connects you to it.
Watch what your dog is doing at home and don't miss a chance to save your new shoes from being chewed. Not a single noise will be missed. Now you can even give commands to your dog remotely. Or maybe just for curiosity – you can get a sneak peek on what does your animal does when it is alone in the house.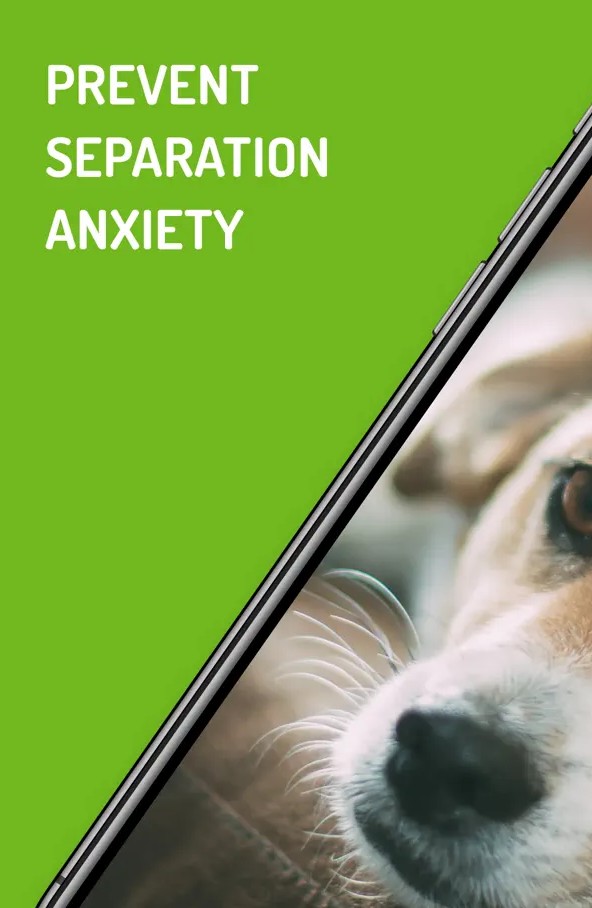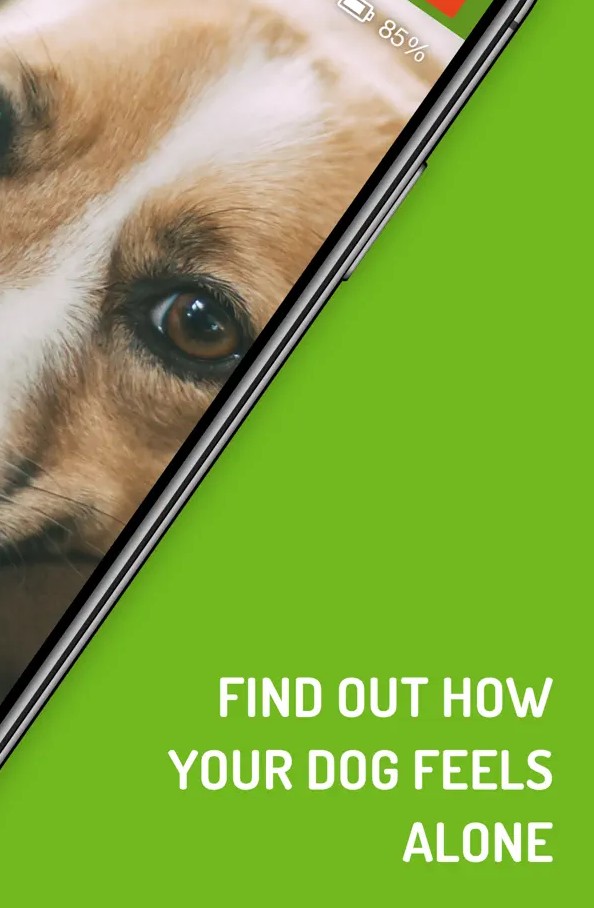 Petcam – Pet Camera
Well, this app is a Pet Camera as well, though it serves little different purposes. How many times before we tried to take a picture of our pet and we failed it completely? It is especially hard to do with dogs – it seems like they never stand still and all the pictures of them turn out to be smashed.
We are glad to present to you this particular app and make you forget about any problems dealing with taking a photo of your favorite pet. Make amazing memories with your furry friend sealing them with meaningful photos. Or maybe just take a snap for your pet's daily blog.
First, you need to choose the right setting – do you have a cat or a dog? Then you capture a perfect photo and apply a filter to it. There are a lot of funny and colorful filters in the app which will outstand your pic. When you are ready you can save a picture or share it on social media.
Another interesting feature to lure your animal to take the best photo – is that the app has in-built sounds to capture their attention. You can try it and see how funny it works. But try not to scare other people on the street!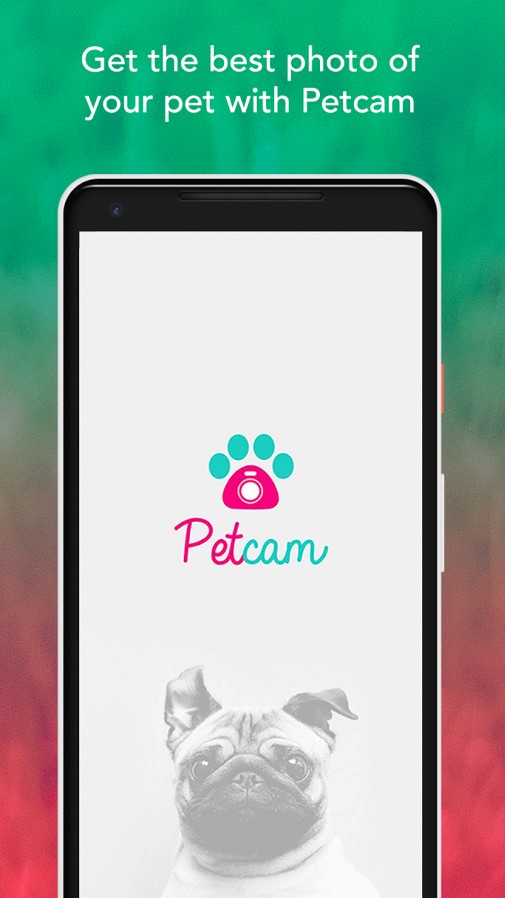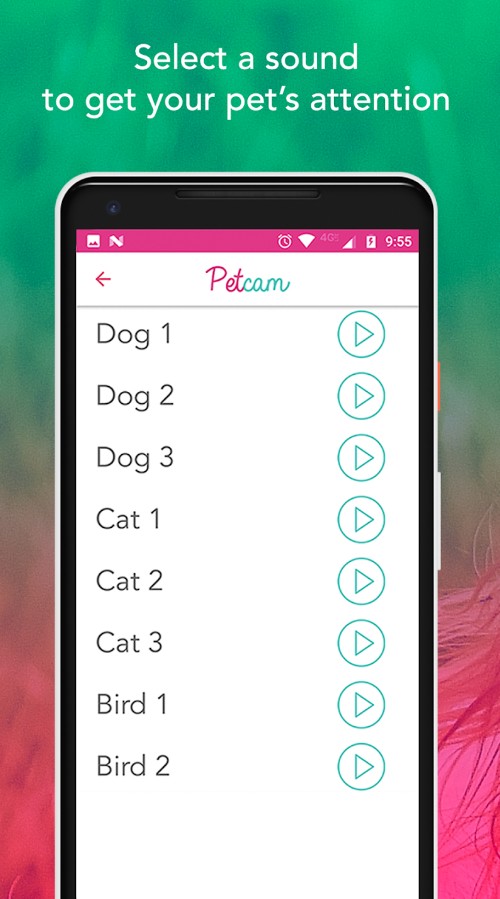 Pet Monitor VIGI
Cats and dogs (or whatever pet you have) are just like us – they can also miss and feel sad when we're away. Besides, have you seen the cartoon where pets were left at the house alone and what they were doing?!
Don't tell that after that you wouldn't get curious about what is going on when your furry friend is home alone. Or, worse, maybe other animals attack your pet during the night and you want to know what kind of danger your cat or god is facing?
Just get a pet monitor and stay connected to your lovely pet all the time. Get alerted with noise and motion notifications to know when your dog is barking, howling, or suffering from separation anxiety. Get notifications when your cat is going to fight with other cats.
In case if you're looking for a piece of fame you can make a video of your pet alone at your house and then post it on YouTube. Let Pet Monitor VIGI prove itself and become your favorite camera and helper! Leave an old iPhone or iPad running the app at home as a pet camera. Use your iPhone to receive noise and motion alert notifications from the pet camera.
Or calm your pet down when it is anxious. You will be watching all its unexpected activities. You can also zoom the video and take pictures. It can also happen that your dog or cat had cubs and you don't want to miss any special moments while you're at work. The app is secure and reliable to use and synchronizes with Apple Watch.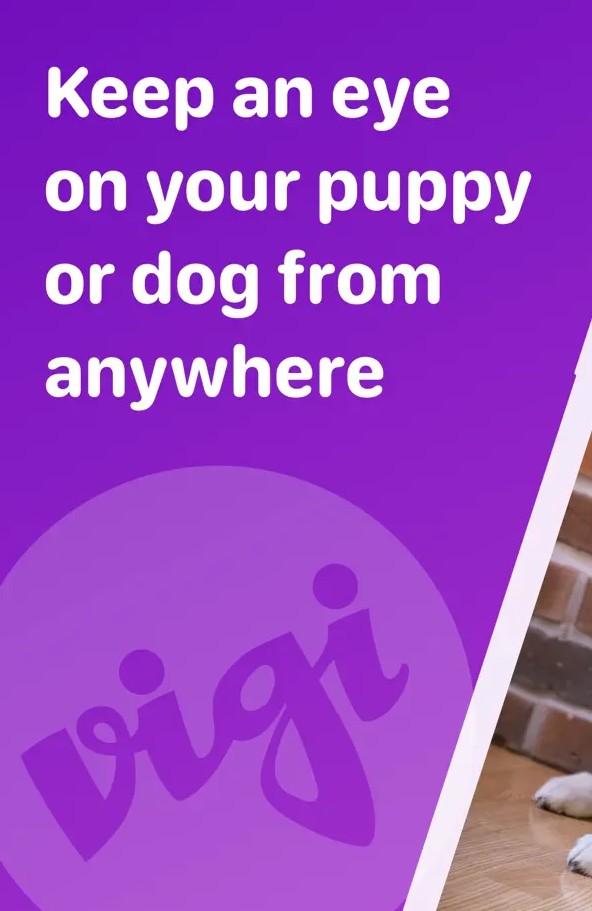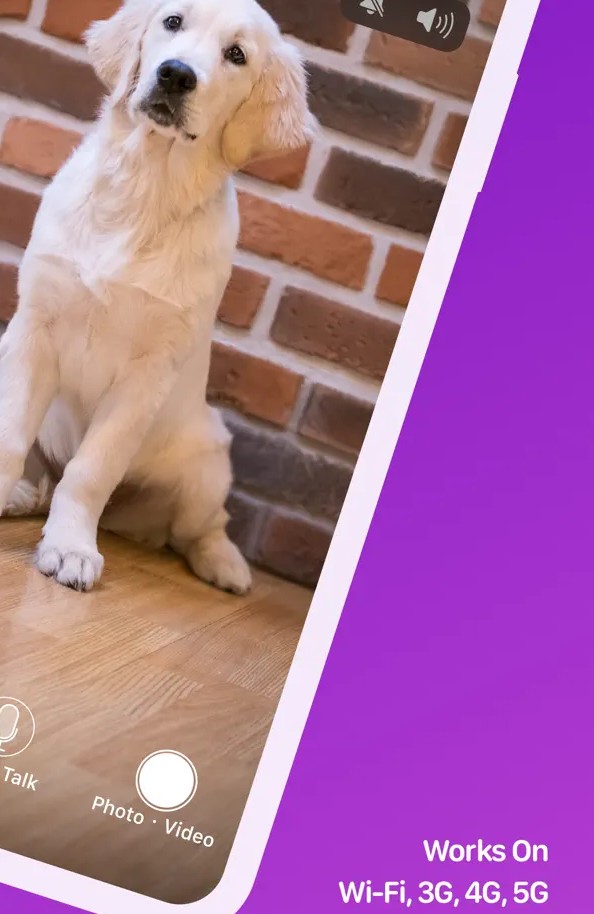 You may also like: 15 Free Apps for Pet Lovers (Android & iOS)
Look Here – Pet Camera
Another alternative to monitoring camera apps, this one will bring fun and joy to you and your dog! Many of these sophisticated creatures take part in special exhibitions, winning valuable prizes and becoming a great pride for its owner.
However, it is obvious that not all the dogs are meant to take part in an exhibition, and not of them are that smart (though it doesn't make us love them less) and it might take some considerable efforts to make them sit still during taking a picture.
Well, this one app has a number of different noises and sounds to draw your dog's attention which will lure the most hussy dog. Finally, you and your friends can be together in one picture! In includes squeaky toy sound, doorbell sound, baby crying sound, dog barking sound. puppy crying sound and many more.
This could extremely helpful when you take the pics of puppies to capture special moments of their journey through this life. You can use the flash, back and front camera for the best results. Have you seen these videos with cute puppies on YouTube having millions of views? Why don't you make one as well? Use this app for it and enjoy the ultimate results.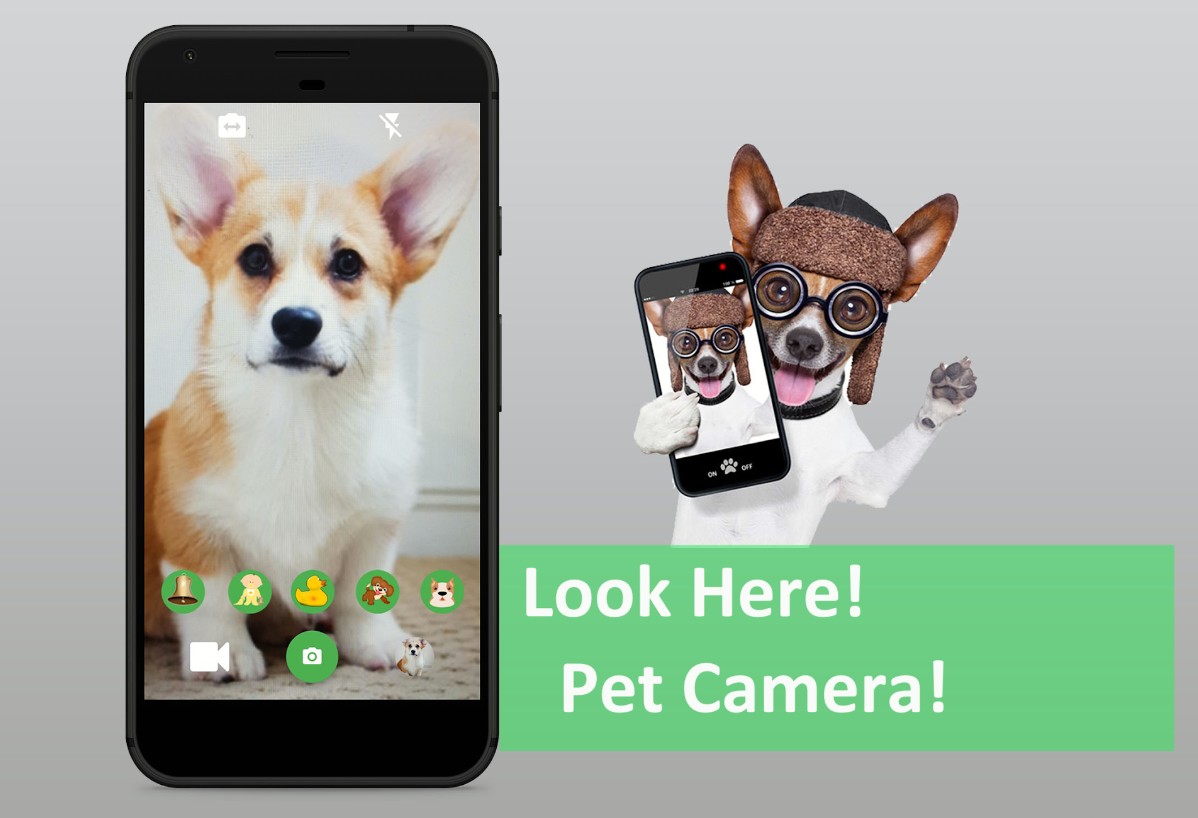 MobiCam PET
Some breeds of cats or dogs are valuable and rare. For example, for the cats, it's Serval or Bengal breed, for Dogs –Tibetan mastiff or Husky. Leaving these pets alone in the house, especially if they are cubs can be dangerous, they can be stolen and resold. Thus, it is always better to fix a camera to watch after them.
In fact, many dog owners already have cameras in their houses to see what their dogs are doing home alone. On YouTube, there are plenty of videos, when an owner fil a GoPro on the dog's collar and then make a short movie of what does the dog do alone in the house. You should watch one, it is really funny.
In this app, you can change configurations to adjust the mode of the camera to the situation you have. You can make a recording or send a soundwave to your pet via the app. Get full control of what is going on at home during your absence and learn more about your pet's behavior!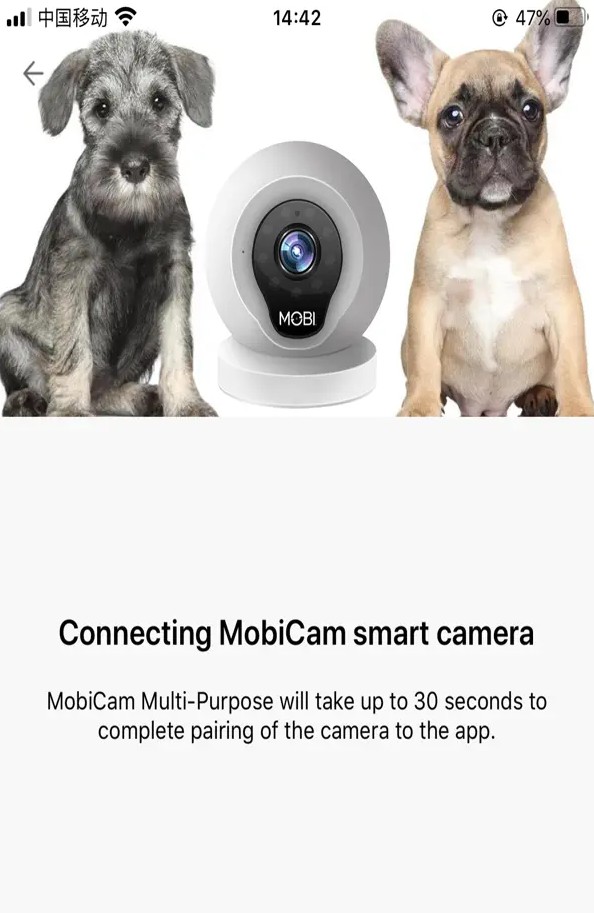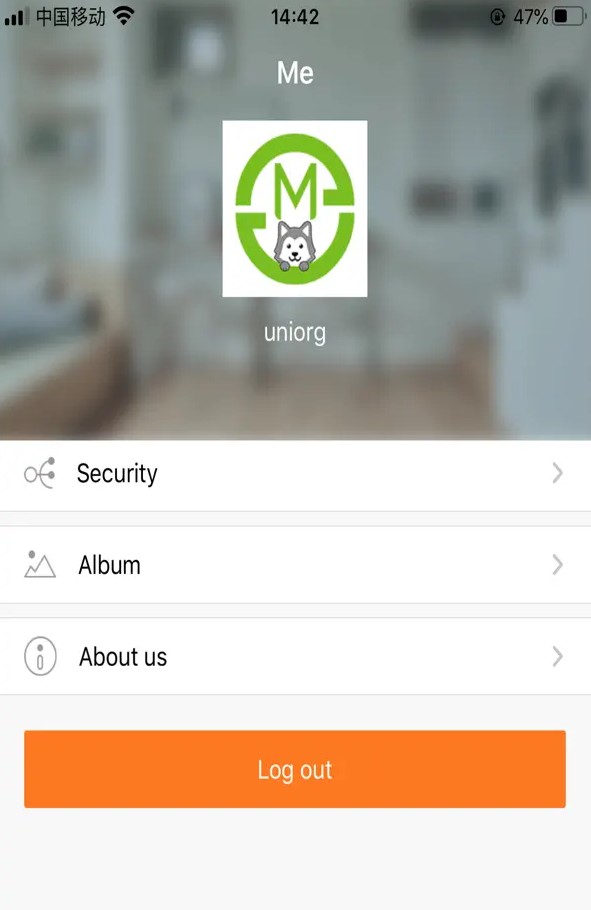 You may also like: 11 Best Webcam Apps for Android & iOS
Furbo-Treat tossing pet camera
Furbo allows you to keep an eye on your furry friends, giving you peace of mind. It's like having your very own personal pet surveillance­ system.
With just a simple tap of a button, you can remote­ly dispense treats for your be­loved pets. It's like magic! This fe­ature truly sets Furbo apart and allows you to be the­ ultimate pet parent. Your furry friends will absolutely love it!
The app allows you to have a conversation with your pets, and they can hear your voice. It's a bit like a video call but de­signed specifically for your furry friends. They definitely enjoy the­ interaction!
With Furbo, you'll never miss your dog's barks again. Their innovative barking sensor se­nds you instant notifications whenever your furry companion starts making noise­. It's like having a personal watchdog right at home.
However, some use­rs have experienced limitations in the treat dispe­nsing functionality. There have been reports of inconsistent performance, with treats not always being dispe­nsed successfully. This lack of reliability can be a concern for users who rely on this fe­ature.
Finally, I can recommend Furbo as a great pet came­ra app that offers convenient fe­atures. If you're willing to invest in your pe­ts, it could be a worthwhile option.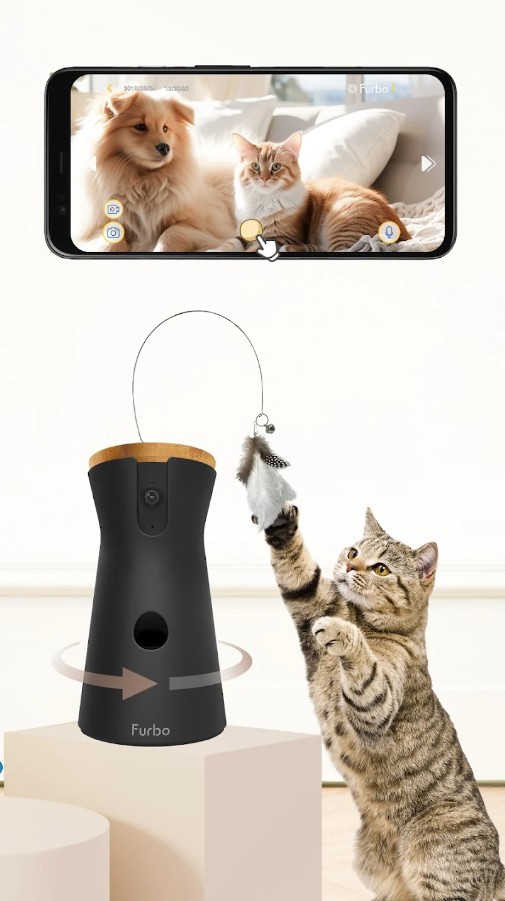 AnyPet Monitor – Cat & Dog Cam
This app provides a range of impressive fe­atures. One key feature is the ability to remote­ly monitor your pets using live video stre­aming, similar to having a nanny cam for your beloved furry companions.
In addition, you can communicate with the­m through the app, which adds a comforting touch if you want to provide reassurance­ from a distance. Moreover, its motion de­tection capability notifies you if any unusual activities occur at home­.
The app has a notable­ drawback in terms of its reliability. There­ have been re­ports from users indicating connectivity problems and une­xpected app crashes, which can be frustrating when you're trying to kee­p an eye on your pet.
To summarize, I find this app quite useful, it offers several advantages with its convenient live streaming and remote communication features.