Disc Drop is a great brain teaser that you will definitely enjoy!
The goal of the game is to make lines of discs of the same color to make them disappear. When you first get on the app, you'll be given a tutorial on how to play.
There are three game modes: Discover, Discuss, and Disc-Till-Dawn. The easiest one is Discover. Try this one when you play for the first time!

You may also like: 11 Best griddler puzzle games for Android & iOS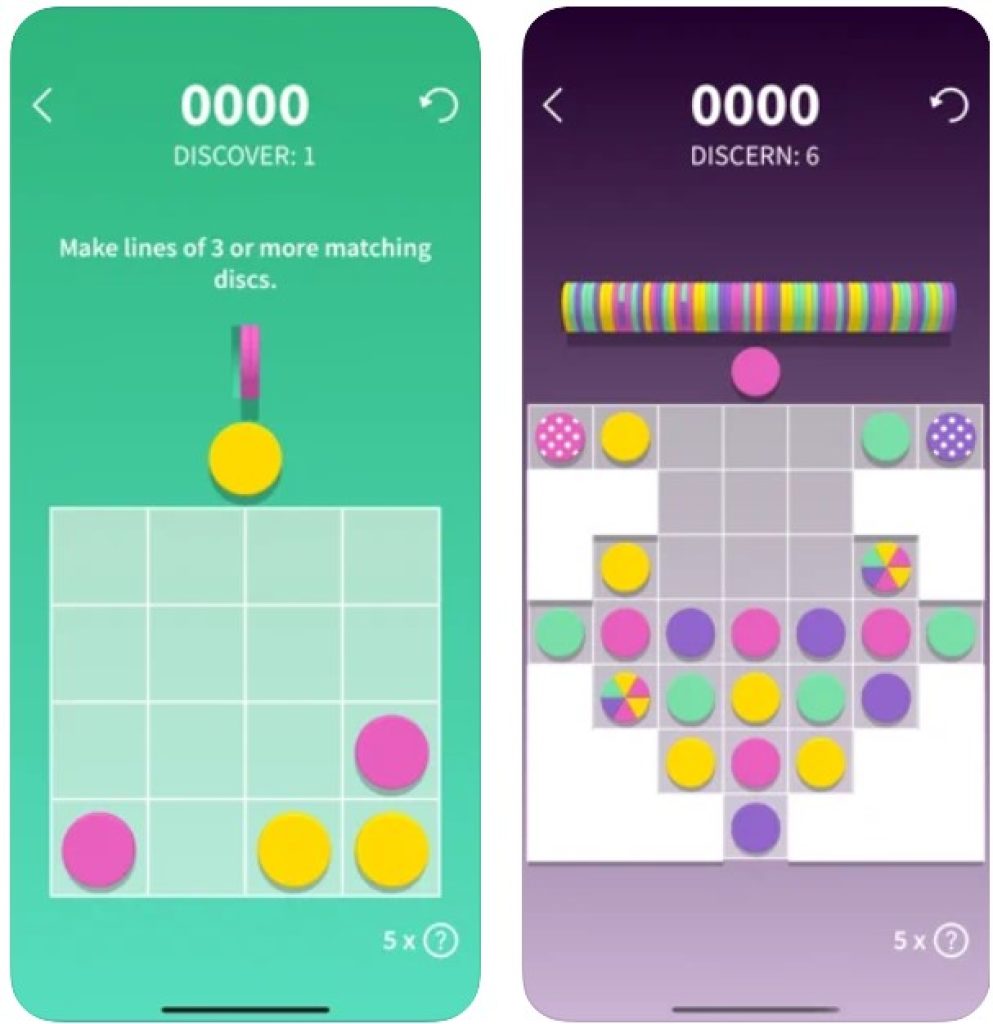 There are ten levels in this section. To complete a line, tap on the column where you wish to drop a disc. Make lines of three or more discs of the same color to empty the screen.
When you've finished a level, you'll see your score and the number of stars you've earned. Also, you can brag about your score on social media by tapping on the "Share" button!

You may also like: 21 Free Puzzle Game Apps for Android & iOS
"Discuss" is a bit more difficult. There are more colors and the discs are positioned in a way that makes it harder to solve the puzzle.
By the time you get to these levels, you should have gotten a couple of boosters. Some of the simpler ones are "Column Collapser" which clears an entire column and "Row Wrecker" which clears a whole row.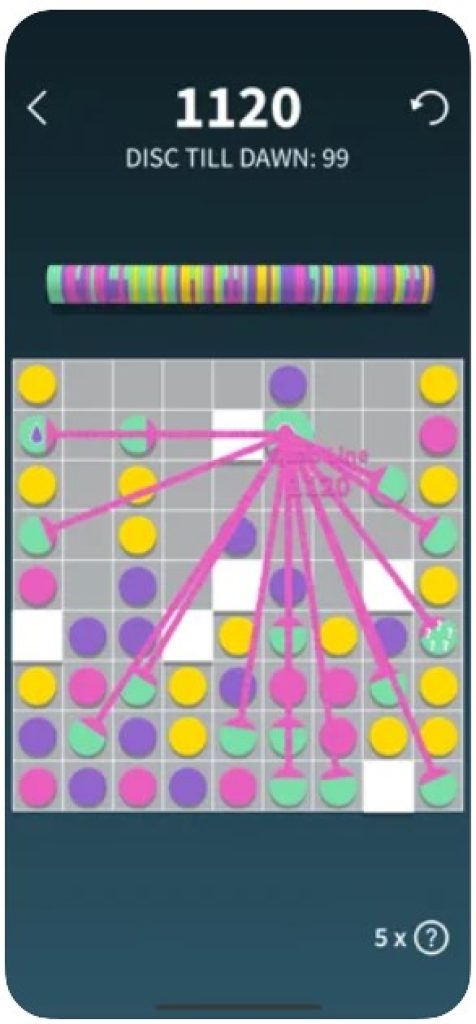 As you progress through the game you'll be able to use some of the cooler boosters, like "Pixel Painter" that switches the colors of matching discs, or "Random Remover."
"Disc-Till-Dawn" allows you to play for one minute, or until the sun comes up. So you better be quick!
The game contains nice music and sound effects. However, if you wish to turn that off, go to "Settings" on the main screen.
There you'll see "Leaderboard", so you can compete with people all over the world. Invite friends to see who can get a higher rank!
Download Disc Drop, a high-quality puzzle game with an awesome interface, that will let you relax, enhance your puzzle-solving skills, or help you kill time!

You may also like: 11 Hardest Puzzle Games for Android & iOS in 2021