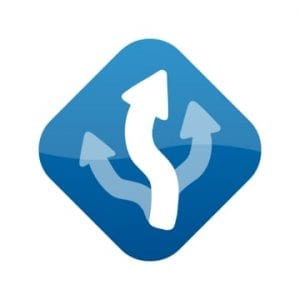 MapFactor Navigator is your new faithful roadside helper. Since the Navigator is an integral part of every journey, this application must be on every driver's smartphone.
The MapFactor Navigator application uses OpenStreetMap data. These are free maps that are created by the program participants.
They can be downloaded and updated free of charge each month if new information is added. The application can run without the Internet. This is very useful on long journeys, where there is not always access to the network.
Truck drivers
The application provides more accurate data for truck drivers. It has professional maps, which contain all the necessary data for large vehicles. This mode involves optimizing the route for large vehicles.
You need to enter the parameters for your truck and the application will find the best route for you, which will be shown on the map. Thus, you will be able to avoid low bridges and low carriageways in your route that cannot be crossed by large vehicles.
During the journey, the navigator will guide you at every turn and if there are any obstacles on the road. Whether it's an intersection, roundabout, or motorway exit, the GPS navigation app will show you the maneuver ahead, the distance, and time to get there.
It is an absolutely free application that gives you unlimited access to maps. Maps in the application cover more than 200 countries. The application can operate autonomously, as mentioned earlier, without an Internet connection.
You only need to download all the necessary data once and then use it without restrictions anywhere in the world.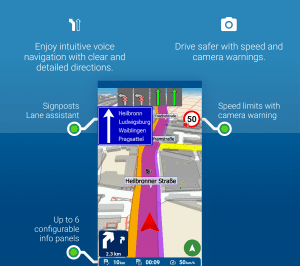 MapFactor Navigator is an application that must be installed exactly on each car owner's smartphone. If you like long journeys in your car, it will be the best assistant for you.
You may also like: 11 Free Lake Map Apps for Android & iOS