If you are a board or deckbuilding games lover, then the Mythical game in the spirit of world mythologies, with heroes and characters of legends on the screen of your phone, is something that YOU WILL DEFINITELY ENJOY when you want to spend your time and have some fun! You can play Mythical both online and offline.
Mythical is a really cool game with cartoon graphics – if you like the style you can cartoon your pictures using special apps. 
The game's essence is to make your deck more and more powerful to acquire stronger characters or gain an environment. And during the game, catch the best moment to strike and grasp honor before your opponent does it.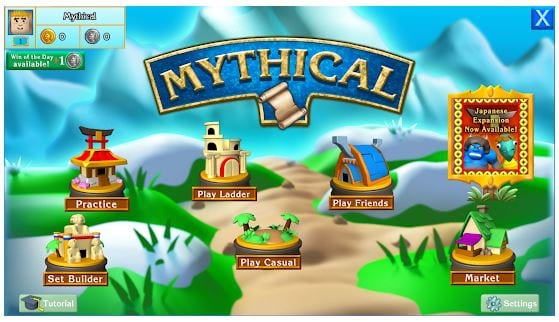 Mythical does not require any registration or payments. If you want to create your account during the game or go to an existing one, tap the Sign-in or Sign up icon top right on the main screen.
Mythical greets you with pleasant music. When you are on the home screen, you can see a Tutorial button in the lower-left corner. There you can complete the tutorial before the game. Read the explanations, follow them, and tap Continue. After completing the tutorial, click on the Finish Tutorial button in the upper left corner.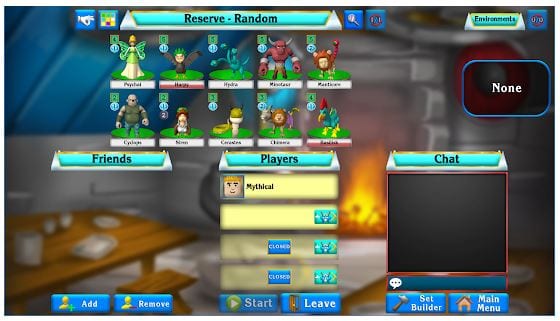 Using Mythical, you can earn gold and silver coins (you can see their amount in the upper left corner), and spend in the Market, buying Expansions, Environments, and gold. The market icon is at the bottom left of the main screen. At the start of your use, Mythical gives you a Free starter set with expansions available for purchase. Using Win of the Day, you can earn new sets every day for free.
Mythical doesn't have the multiplayer mode, but you can check out the list of apps that have it. Enjoy playing with your friends!
To start playing online, tap Play Casual. There you can choose two to four players maximum and tap Start search. Mythical will match you with a partner or several for an online battle, and you can play!
If you need Settings, tap the button in the lower-right corner of the main screen. You can adjust the game sounds and background music, helper icon with tips, recover password and sign out there.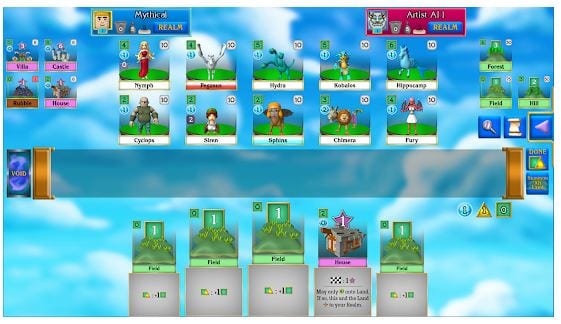 The design and interface of the application are apparent, colorful, and functional. The characters of the game are diverse, each with its own characteristics. All buttons important for the game are in plain sight. The app is designed for horizontal screen orientation.
This game is really cool for both adults and children. Check out our list of the best baby-face generator apps to have more fun with your family.
All in all, Mythical is an amazingly addictive game with a mythological atmosphere that will immerse you in the spirit of friendly yet addictive battles, the development of your sets, and a board game at the same time. If you try Mythical, you definitely will not quit playing!