One Calendar is not at all just 'one more"! It is a wonderful tool for bringing together the schedules of your favorite from a wide variety of services like Google, iCloud, Synology, Yahoo, and others. And, of course, create new events directly in it. You can work with One Calendar from any Android device, iPhones, and PCs on Windows and MacOS.
Are you looking for ways to increase your productivity? Check out this list of apps that will surely help you in that.
When you first log into it, you can choose the type of account for data sync and cloud storage, such as Google, Microsoft, Facebook, and other options. You can also choose your own cloud.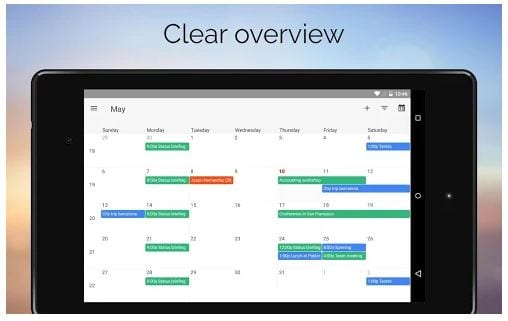 The app then prompts you to choose which of the calendars you want to sync with it. Then you can add more accounts. Let's say you have chosen Google as the type of account and you have five Google calendars.
We assume you're quite a busy person if you have to plan everything ahead. Don't waste your time on cooking – just order the delivery. Check out the list of delivery apps that accept cash payments!
But you can select, for example, only three of them to add to One Calendar. Then add your Microsoft account, and so on. So, if you have many calendars in different services, you can configure something new from them.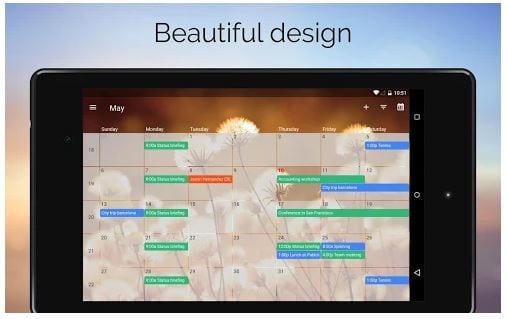 Choose one of 13 themes for the One Calendar appearance. And besides, a variety of colors. You can choose the calendar view as a list of tasks, day, week, month, or year. There are three options for choosing a week look.
You can also set from what day your week starts, the time format of 24 hours or AM / PM, the display of week numbers, and many other nuances for the presentation. In general, the layout appearance is fairly clear, the fonts are large and well visible. There is an instant time marker. Conveniently, the week view also has a mini-month view.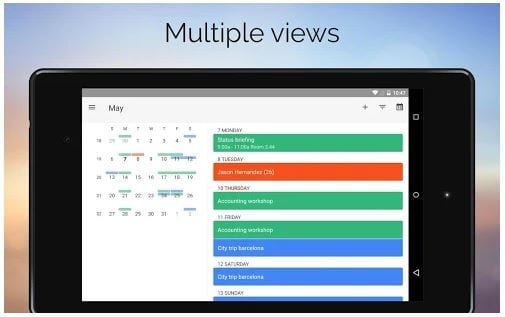 The settings menu crawls out from the left side by swipe or tap on the "hamburger". An interesting feature of the application is the event search with the option "in the past" or "in the future". Note that the search is case-sensitive.
In order to take control of your expenses and organize them better – check out this article.
All in all, One Calendar is a chic app for combining your schedules with elegant designs, clear controls, and a wealth of visuals. Get the most organized with One Calendar!