"Such perverts!" – you thought when you saw the title of this article, and then you immediately clicked on it. Well, don't rush to judge, as there's nothing inappropriate in what you're about to read.
We've rounded the best naked scanner apps for Android you could use to make fun o your mates. These apps let you scan through clothes within secs and share the results with mates.
Needless to say, there are no real scans, they only work with pre-made pics and are fully made for entertainment. It doesn't make them less fun, though. Let's get into it!
Body image filtering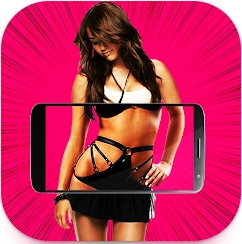 First of all, remember that if you are under 18 you are not allowed to use this app. For all others, welcome to the world of naughty fun. You just need to open the scanner and move the focus to the body of people. Then the scanner will make them look naked.
For everyone who is too excited about the apps like these – the app doesn't show the real body image of the person. These are all the pictures uploaded in advance, which are chosen randomly by the app. The scanner will display everyone in the focus wearing underwear.
A little advice – it is better to use this app only with your friends or boyfriend/girlfriend – for obvious reasons. Not all people get those jokes.
And, yes, there are a lot of ads – but in apps of this type, you will always face an overwhelming amount of it. So if you want to download the naked body scanner app, be ready to go through this. By the way, this is one of the most popular apps on Google Play in this category.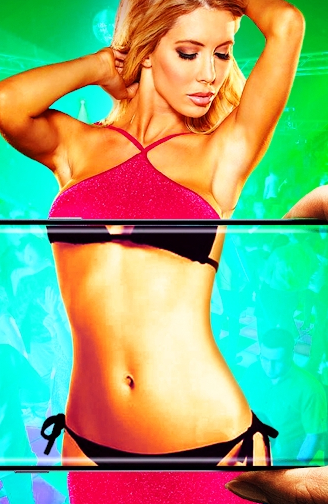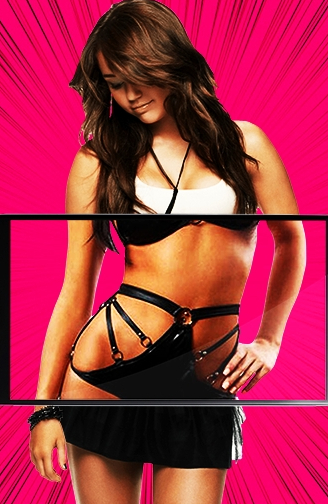 You may also like: 11 Free Fake Text Message Apps
Full Audery Body Scanner Quiz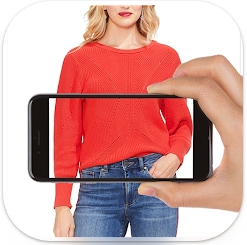 This fun app for your phone with the function of scanning individual body parts will bring you and your company positive emotions and fun. It can be used in any company. Looking for fun for a birthday party? Or spending New Year's Eve with your family? This app will help you to spend time in pleasure.
The simulator app is designed for entertainment purposes and cannot be used in science or medicine. You will get access to all the tools immediately after getting this app. You do not need to register or enter any personal info.
The app takes only 13 MB and is suitable for any device with Android 4.2 or newer. Install the app absolutely free and amaze your friends with unusual entertainment. Using the scanner is extremely simple. Choose a picture from the gallery of your cell phone or take a new photo.
Open the picture in the app and point the scanner at a certain body part. Save the result and share funny pics of your mates.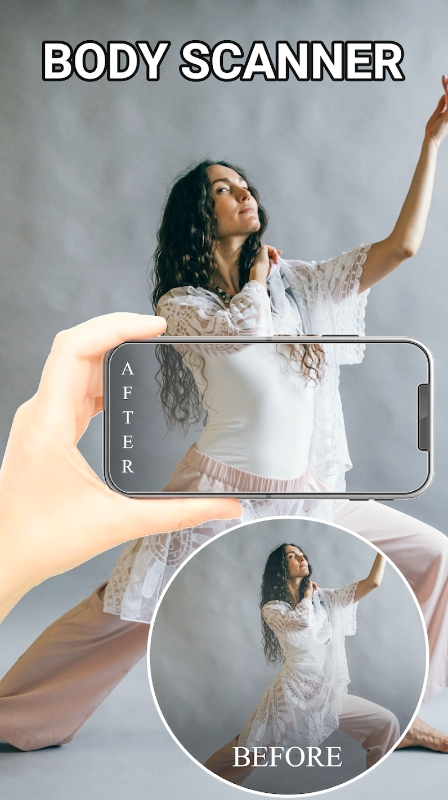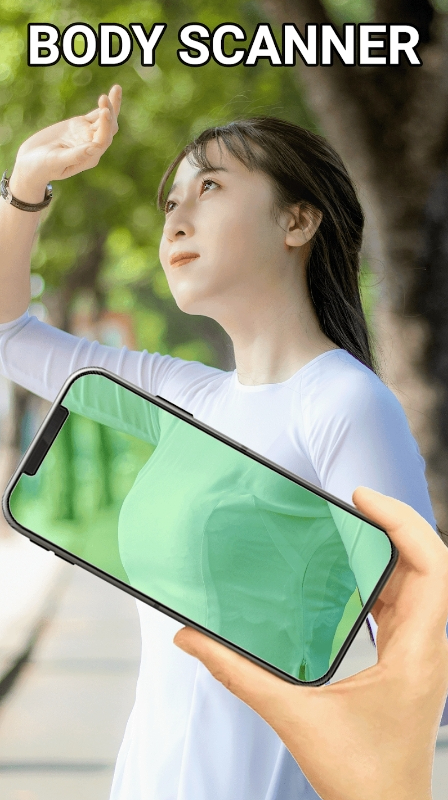 Girl Body Scanner Prank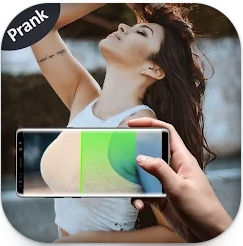 If your goal is to pull off a realistic prank over your mates, this app can help. It makes pretty good X-ray simulations that look like the real deal. Thus, you'll get to scan through your clothes and see how your skeleton looks.
Hereby, the app is unable to actually remove the clothes from the pics. It's not a real scanner either, just a funny little sim intended for jokes. The results will show your full body structure, so you can use them as an anatomic reference.
These are not real X-rays, though, so you can't use them for medical diagnosis and all that. The mechanics are simple: select a pick and let the app do its magic. The process takes a few secs, and the resulting scans look pretty authentic.
The app lets you get a scan of a full body or certain parts. You can also zoom in to see all the details. The quality may get worse as you zoom in, so keep that in mind. You can do as many scans as needed, no limits here. It's also free, so you're not risking anything.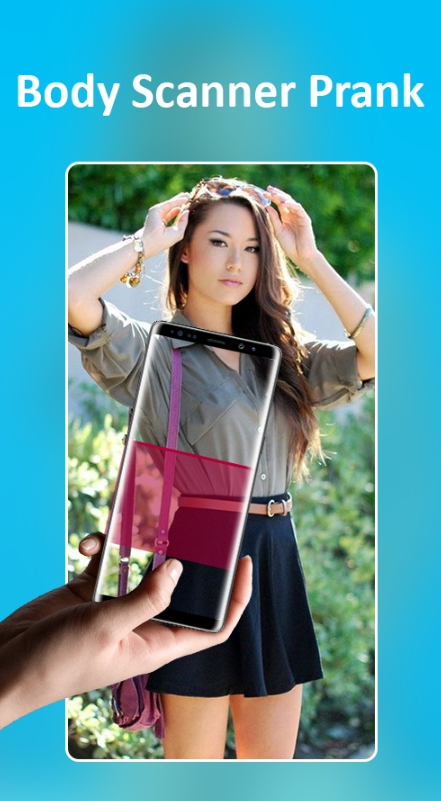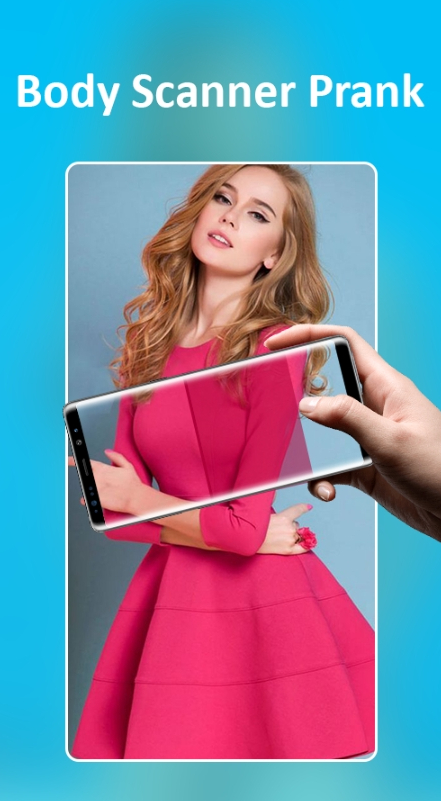 Audery Body Scanner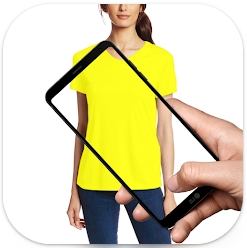 So, if the previous app was for women, then this app is made for men. It is a body scanner too, and men can prank their girlfriends by taking the picture of them and scanning them "naked".
You can also take a picture of your friend, scan them in the app, and he will get the woman's body in the picture! So this is a cool way to have fun when you are tired, and you just want to get some lightweight content.
By the way, here you can both take photos using the camera in the app or upload a picture from your phone's gallery. In order to erase the clothes in the photo, you must also swipe your finger on the screen.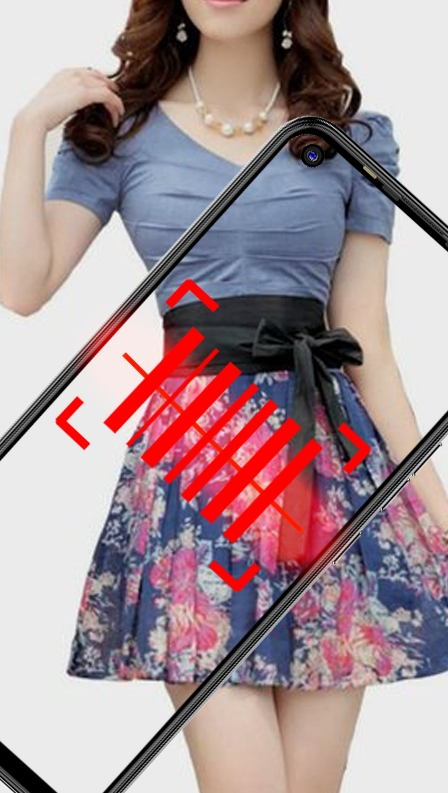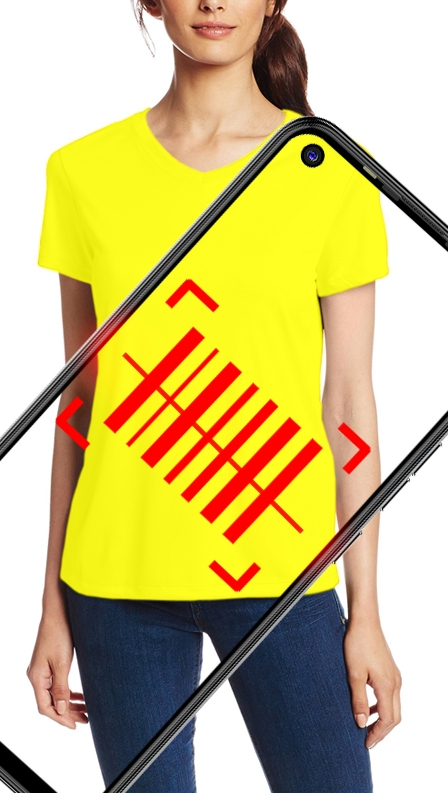 Nettelo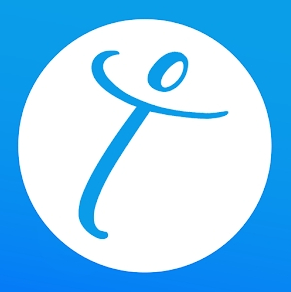 The concept of this one is kinda unique. It lets you make a full-on 3D model of your body with little to no effort. Sounds complicated, but it's actually quite easy to use. You just need to pose in front of your cam and let the app do all its measurements.
It won't take too long, and you'll get a detailed model ready for further use. It doesn't matter what kind of clothes you're wearing, the app is able to scan right through it. The model you get shows a full-length body image, and you can zoom it in to see all the details.
All the scans get saved automatically, so you won't lose it by accident. The app won't share it with third parties, too, so no worries here. You can also customize the look of the model if needed. The model shows all your measures, and you can do manual ones with a virtual tape, too.
The app can be used to find your size in international systems, which is a must for all shopping lovers out there. It can even show you the size of diverse types of clothing. You can also do multiple scans and see how your body changes with time.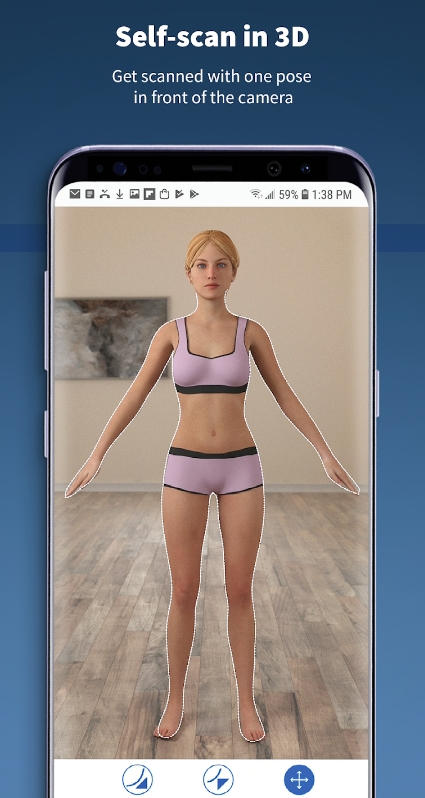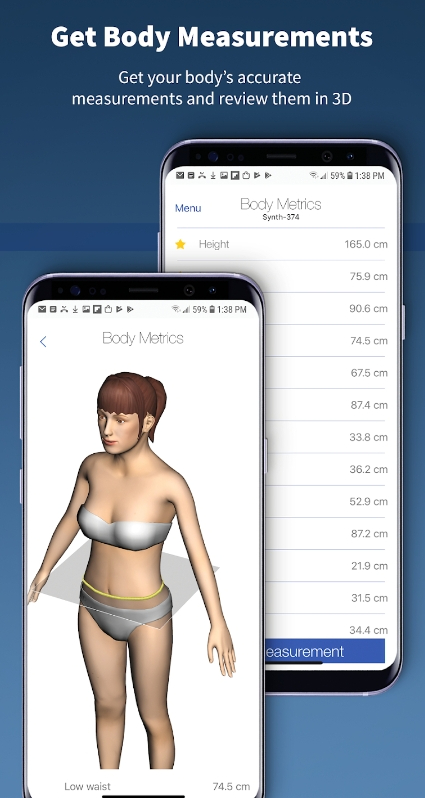 Check also: 11 Best Photo Booth Apps
Prank scanner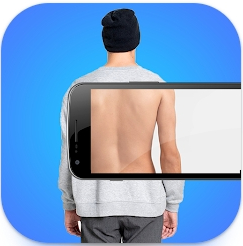 That's a fun little app you can use to make fun of your pals. It mimics the work of a scanner that lets you see through clothes, and it generates pretty realistic X-rays. Now, does it actually works like this scanner? No, it's just a little sim or entertainment purposes only.
All you need is to load a pic and the app will do the rest. It won't work in real-time, though, so keep that in mind. Feel free to try an X-ray mode to see your entire body structure. It looks pretty realistic, so you can see an entire skeleton of yours. These look pretty lifelike, similar to those you could get at the hospital.
Plus, you can use the app for certain body parts if needed. In fact, it works much better that way, and you may exp some issues trying to get a full-body one. There are no limits to the number of scans, and the process only takes a few secs for it to get done.
All the scans can get saved in HQ, and there are no watermarks to ruin your posting exp. There are also a couple of other tools you could try, but nothing compares to the X-ray.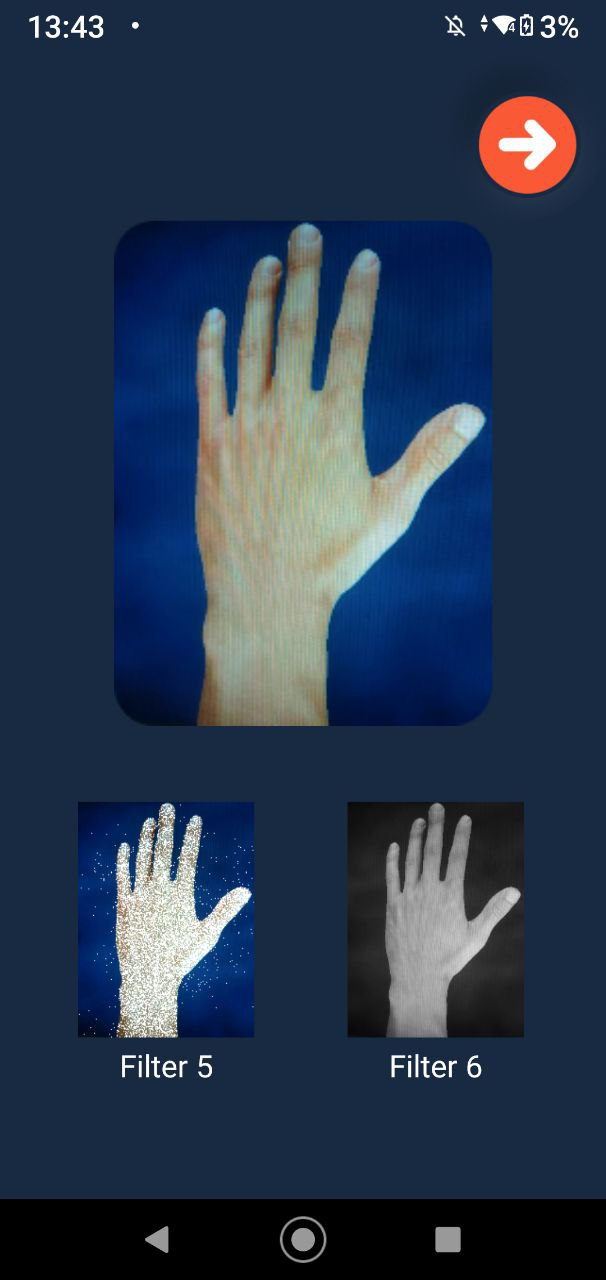 Xray Scanner
It's an app that lets you generate realistic X-rays out of your pics. You can use it to make scans of specific body parts or a full body, it's up to you. You can easily see how the skeleton of your skull or rib looks, it only takes a few secs to get done.
Hereby, the app doesn't really work like a real X-ray, it's only a sim made for entertaining purposes. You can't use it to diagnose medical conditions or smth. Although, it makes a great anatomic reference tool so if you're a medical student or just curious, this app can help.
All you need here is to load a pic and wait a few secs for the app to do its job. You can easily save all the scans and post them on social if needed.
The app doesn't save your scans, though, so make sure to save them right away. However, it has quite a lot of ads, and there's no way to get rid of those.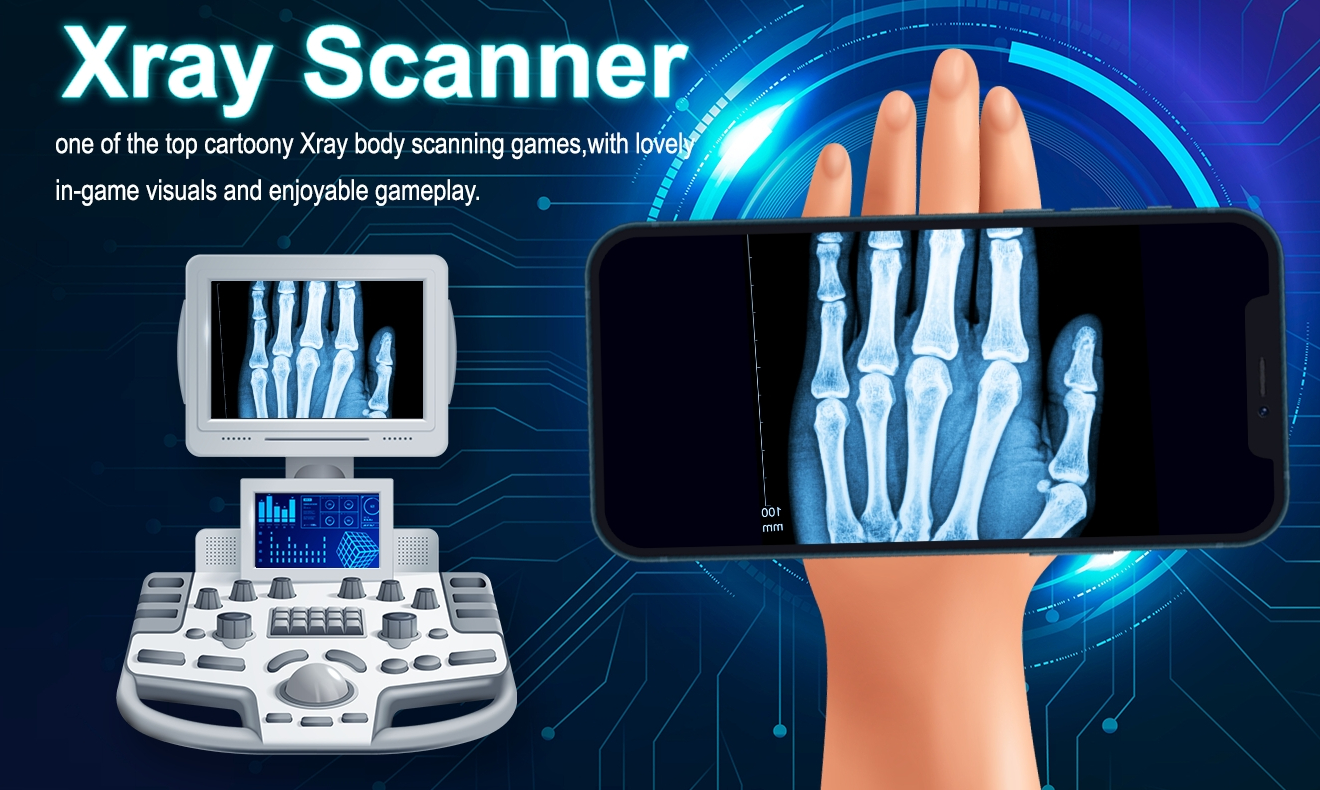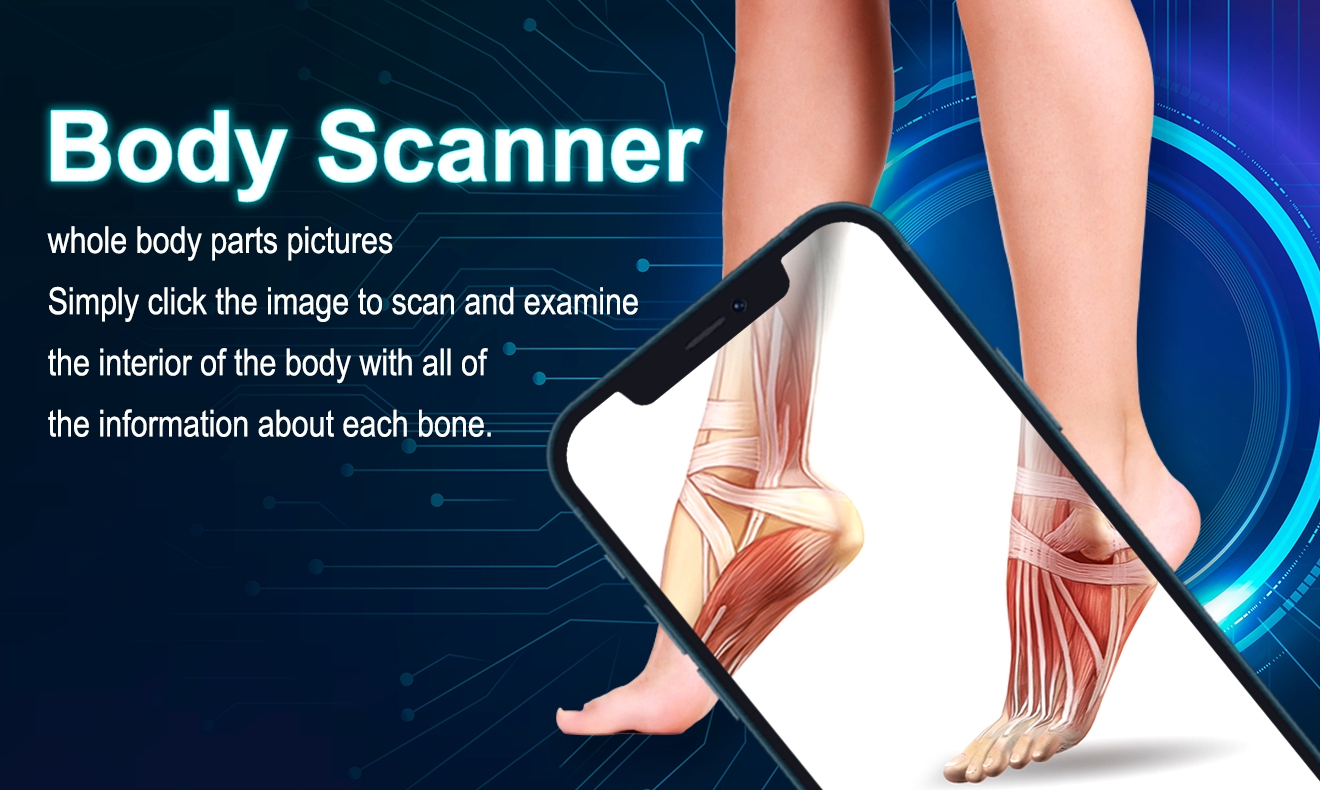 Body Scanner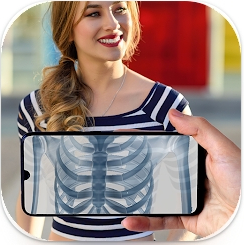 That's another app that imitates the work of a naked scanner. Well, it won't actually let you remove clothes from pics, there's nothing inappropriate about this one. Instead, you'll get to see realistic X-ray scans that show your anatomic structure.
However, the app is not a real X-ray, and it shouldn't be used as such. So if you have a feeling one of your bones may be broken or cracked, this app is not the one to help you figure it out. It's not made for medical diagnosis of any kind, it's only here for fun.
You can still use it as an anatomic reference, though, it is a pretty nice educational source. You can use it for full-body scans or those of certain parts. The scans are based on your pics, it won't work in real-time.
It needs to be said, you'd better use this one to scan certain parts. It works better this way, and you're less likely to experience any kind of issues. The app is free, and there are no hidden fees to ruin your exp. There are tons of ads, though, so keep that in mind.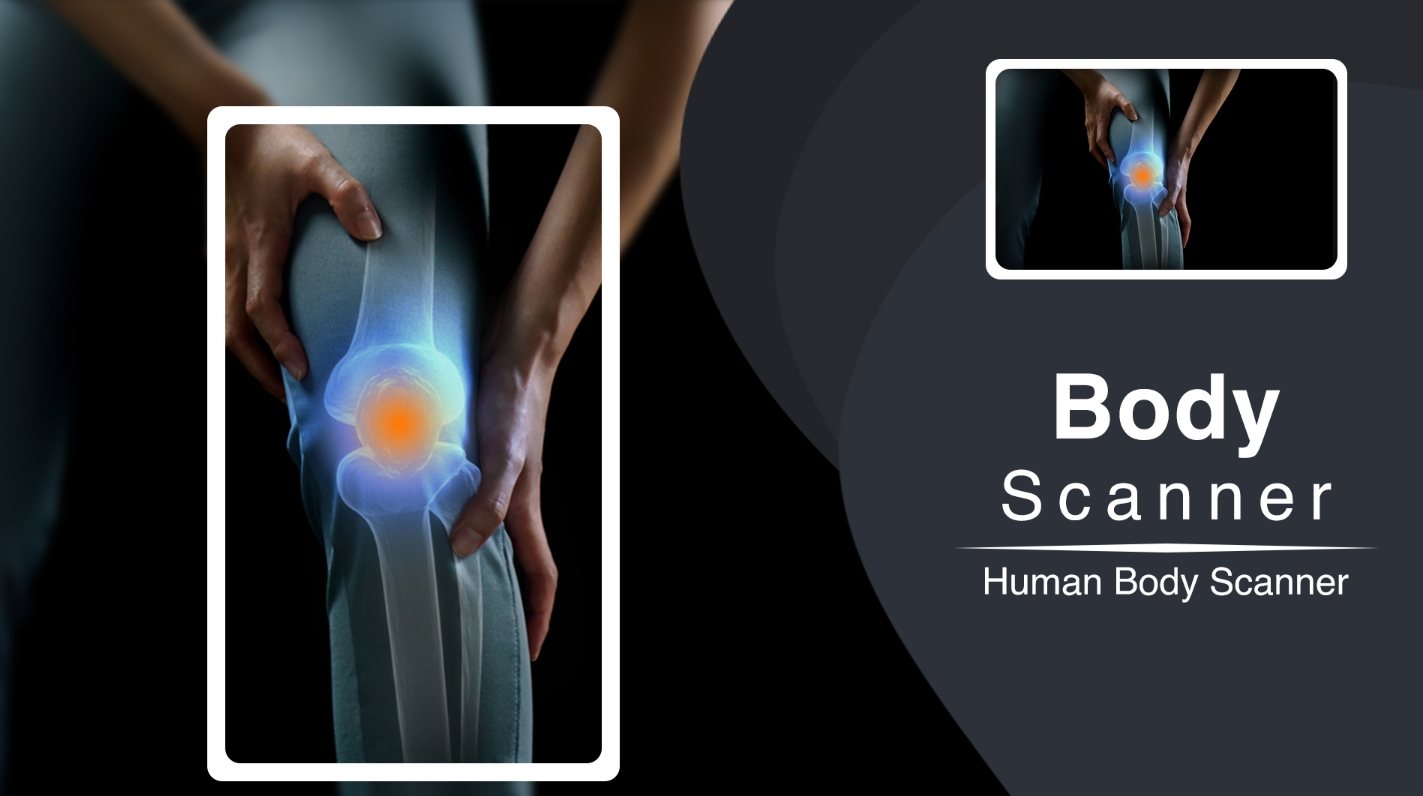 You may also check: 15 Best Prank Apps
Full Body Scanner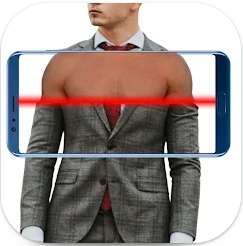 As you may guess by the name, this app lets you do full-body scans that see right through clothes. There's nothing inappropriate about it, the app mimics the look of X-ray scans. These look like a real deal, and you can adjust the app to cater to your needs.
There are several steps to getting your scans here. You start by picking a gender of a subject and specifying if it's a scan of the front or back of the body. Then, the app asks you for a skin tone, and you can pick certain body parts instead of a full-body scan.
So why do you need all these steps? Simply because it's not a real scanner. And by picking those metrics, you'll be able to get the most lifelike results.
The whole process takes literal secs, and you can send them straight to your pals. There are no limits and no watermarks to ruin the exp. The quality is pretty high, and there are no hidden fees or sub-packs.