Not all people actively use a taxi in everyday life – for personal trips around the city, for example. Of course, this is justified, especially when comparing the cost of a trip by taxi and public transport.
In general, many people completely ignore the possibility of using taxis, considering such spending as a too expensive luxury – however, such trips have become available to most citizens already.
In addition to the obvious convenience of this way of transportation, there are also cases when it is very difficult or even impossible to go anywhere without ordering a taxi: for example, it is necessary to get somewhere at night, when public transport is unavailable, as well as trips to stations or airports (and back).
If you drive your car, use these best car locator apps so you never lose it.
How can you travel by taxi inexpensively in such cases? We'll tell you about the ways/applications that many people use in different countries. Today, there are many proposals in the taxi market.
If you are only interested in a specific locality, it makes a lot of sense to look for local taxi companies and compare prices – often the price advantage will not be on the side of large taxi company working worldwide, although the further, the more difficult it is for small organizations to compete with them.
However, we want to describe just the largest taxi services, whose cars you can use in almost all large cities of our planet.
In this article, we will list the best taxi apps for Android & iOS.
Uber
This app is worth being in the first place on our top list as it captures the world and shows impressive financial results. The secret of success is the unique positioning and high quality of the services provided. So, will give you detailed information on how to use it.
Uber just in a few minutes will find you a car, add a credit card for payment, and payment will be made in a safe mode. After the trip, you will get an electronic receipt.
How Uber works
1 Make an order. Choose a trip and click on the type of car to see the waiting time and fare. Next, enter your location and click "Order". Your driver should arrive in a few minutes. You will see a photo of the driver, information about the car, and will be able to track the movement of the car on the map.
2 For users. Your car is coming to you. In the application, you will see the contact details of your driver, as well as the information about the car. This will help to get into the right car.
3 Pay and go. After arriving at your destination, you can get out of the car and evaluate your driver. The pay will be automatically written off from your card registered in the system, and you will not need cash.
Other application features
Send a status. Let your friends and family know when you arrive. To provide an estimated time of arrival, click "Send Status" and your loved ones will know that you are all right.
Separate pay. Divide the cost of your trip with any friend using Uber. To use the function 'Separate pay', click on the driver's photo.
The estimated cost of the trip. Check the cost of the trip before starting. Enter your destination to estimate the cost of your trip in advance. The cost calculation function is also available when choosing a variant of the car.
Available at any time. You do not need to call and plan the trip in advance. Due to availability in the 24/7 mode, you can book a trip any day and at any time.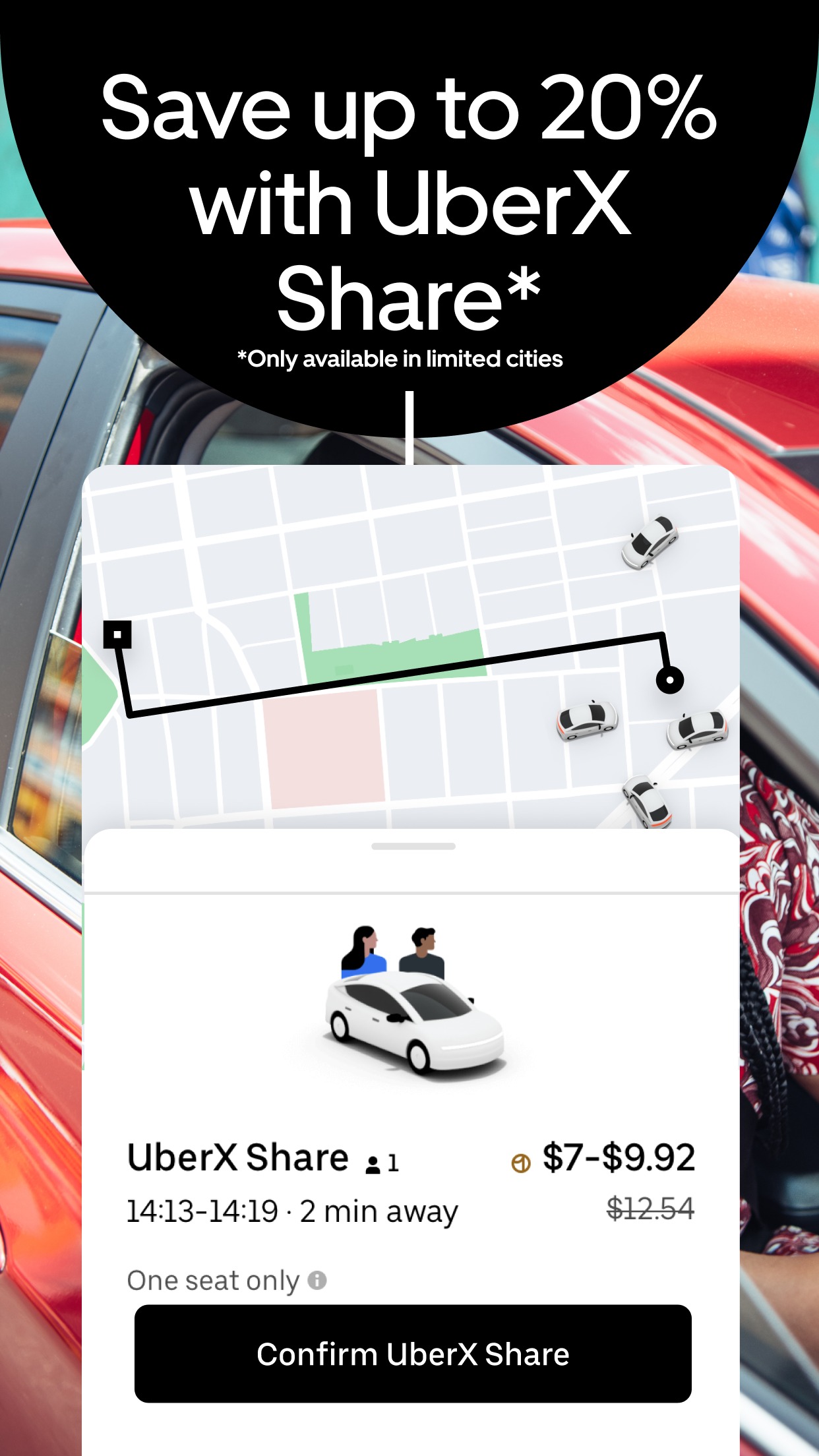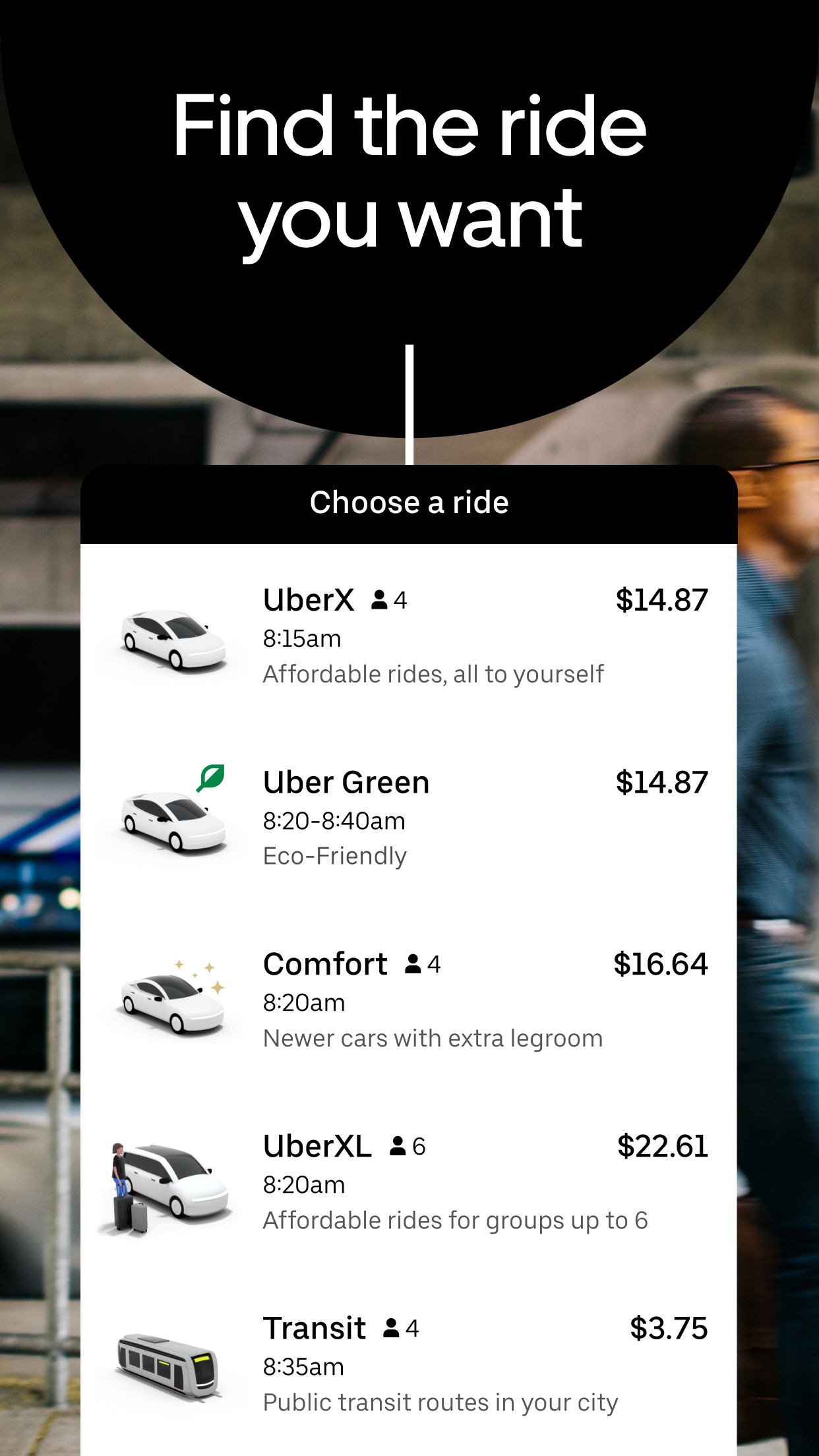 You may also like: 8 Best Apps To Rent A Boat Near Me (Android & iOS)
Below you will find other good taxi apps similar to Uber and which have the same principles of working. They all have high ratings and used worldwide сonfirming the high quality of the services provided. We also try to open the best sides of using each of them.
Easy – taxi, car, ridesharing
Easy Taxi is a stylish design combined with a dynamic interface, calculation of the tariff, an improved GPS algorithm, and an updated search engine. The application automatically locates your address using GPS.
The mobile application Easy Taxi allows you to book a taxi in online mode, create route lists, save travel statistics, remotely communicate with the selected driver, track the movement of cars on the map.
Easy Taxi service carefully selects and trains drivers so you can be sure that only the best drivers with experience and a good reputation become partners of this service. More than 20 million users from 420 cities in 30 countries already use Easy Taxi!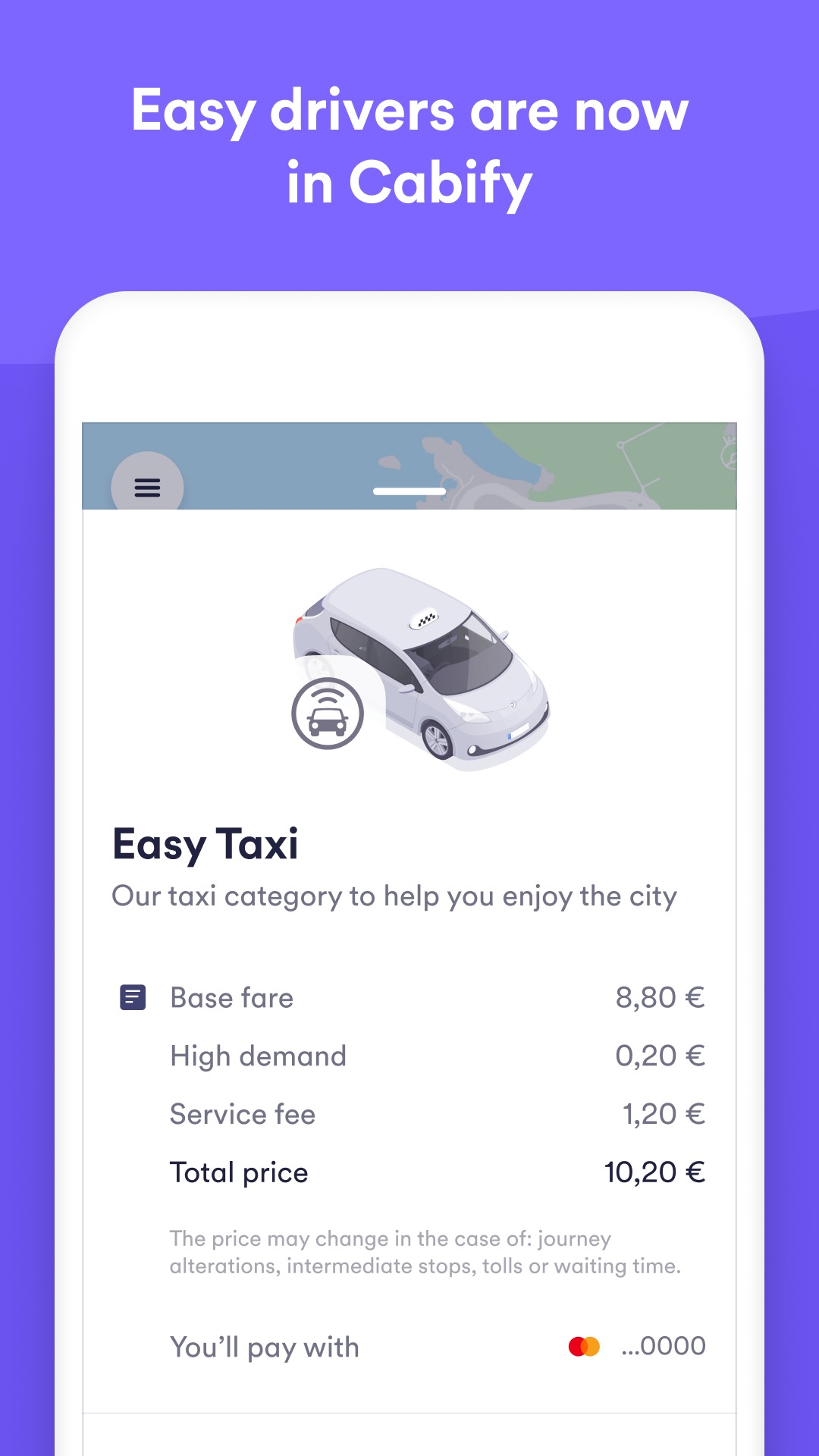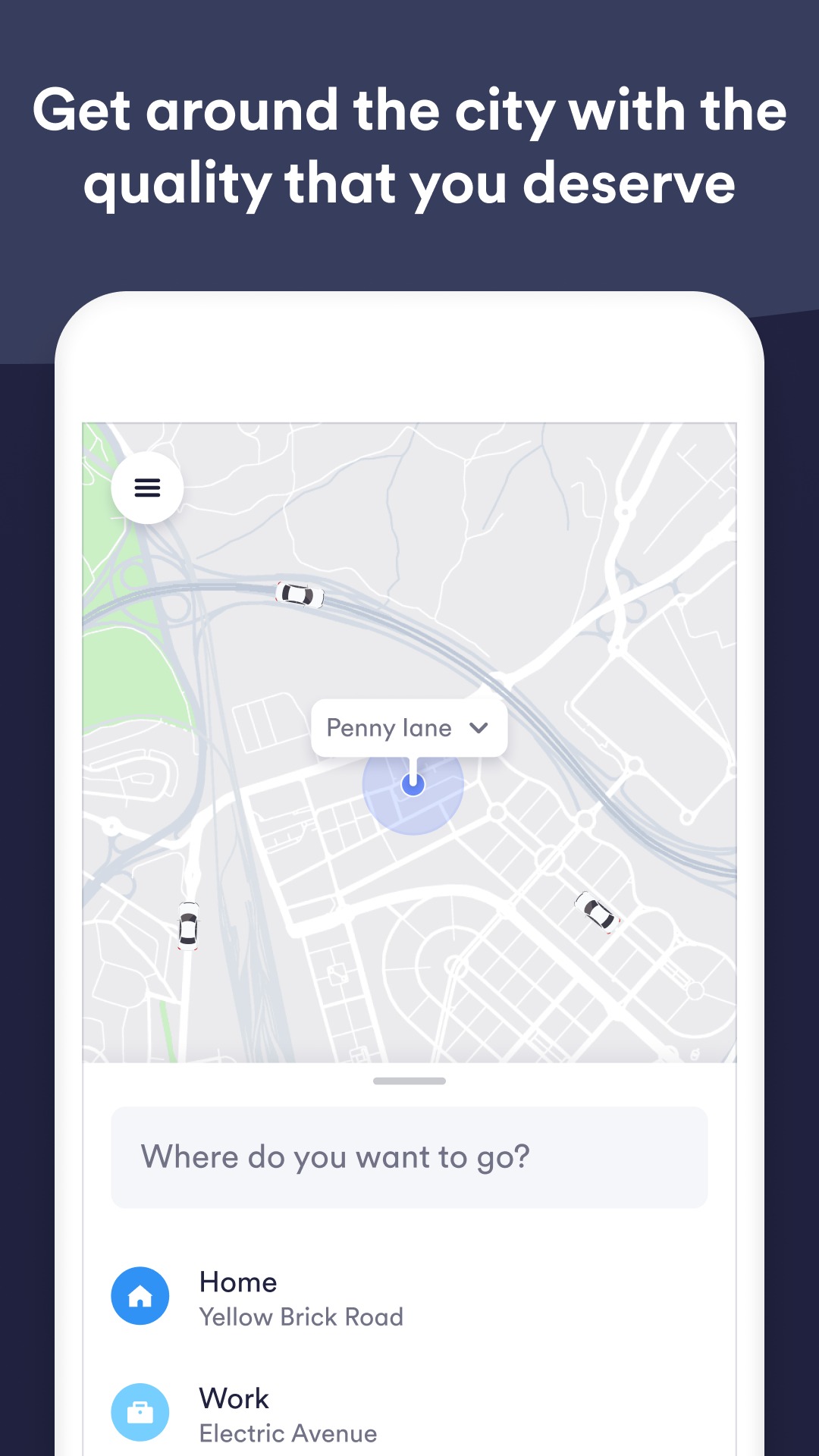 Grab
The most modern, convenient, mobile, and budget way to call a taxi in the countries of South-East Asia is using GrabTaxi. It is a free mobile application that allows you to order a taxi, selecting your location and destination, and also to estimate the cost of the trip.
Cars available for booking through GrabTaxi are divided into three classes with varying degrees of comfort and power: conventional taxis with a counter, executive cars (there are also limousines), and SUVs.
The booking process is very simple: the application uses your current location, so you only need to select a destination or find it by name or by a mark on the map.
Then, choose the class of the car, and the order will be transferred to the appropriate cars in the vicinity. After you select one, you will be called to confirm the reservation and your location.
If you ordered a car with a taximeter, the GrabTaxi application will show you the approximate fare, and the final cost you will see on the taximeter when you get to your destination.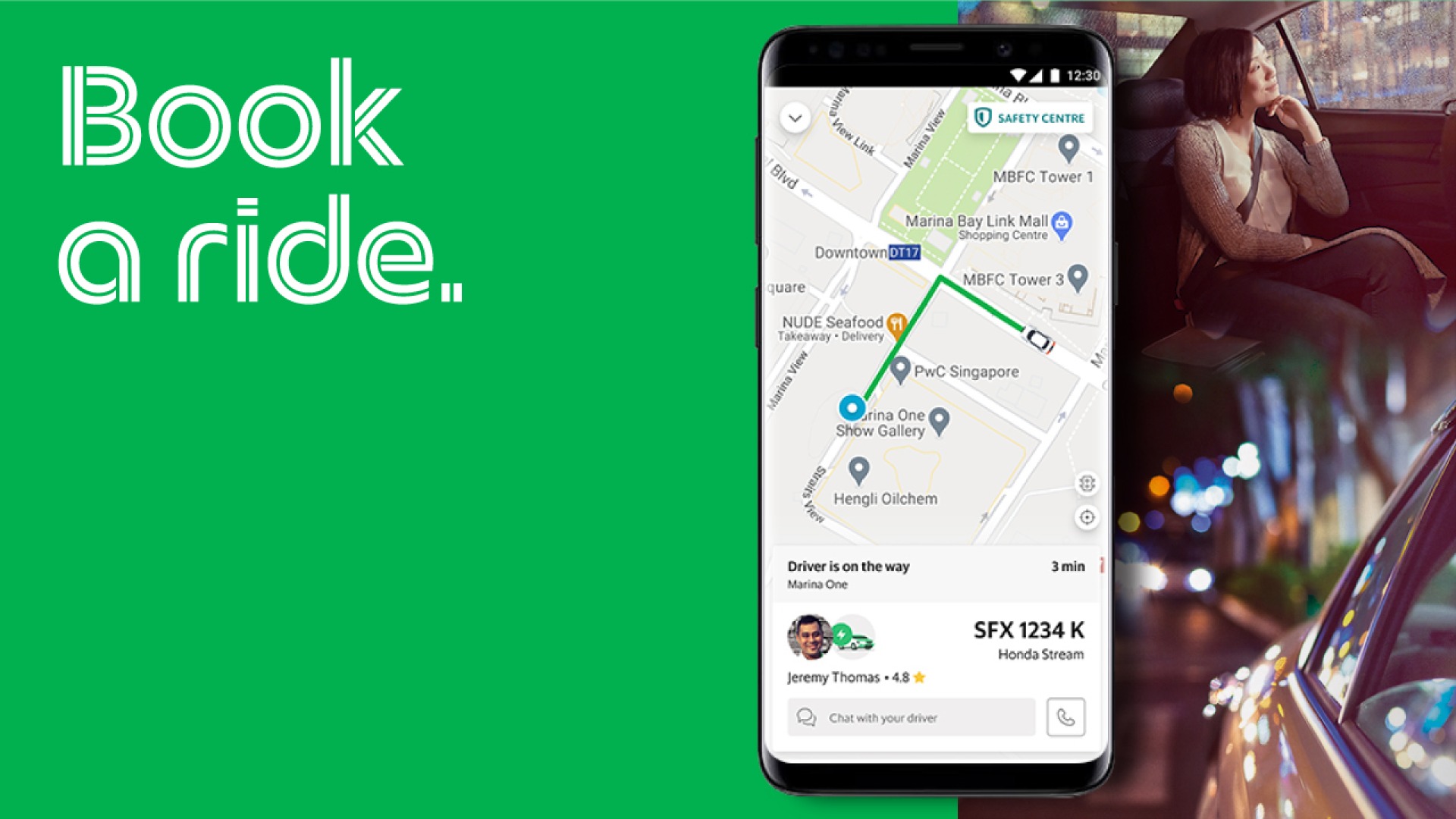 Lyft
If you see that the hood of the car is decorated with pink mustaches, then you are looking at the Lyft service's car of a new application from the Zimride start-up that allows you to order a car for traveling from one point to another on-demand.
Lyft is a slightly different taxi service that is a real rival for Uber in a taxi market. The average cost of the trip is about $ 10, it's slightly cheaper than a taxi and much cheaper than Uber services. This is a third part of the cost of Uber.
Instead of working as an Uber service for professional taxi drivers, Lyft has the form of a community uniting car owners who want to help others and meet new people.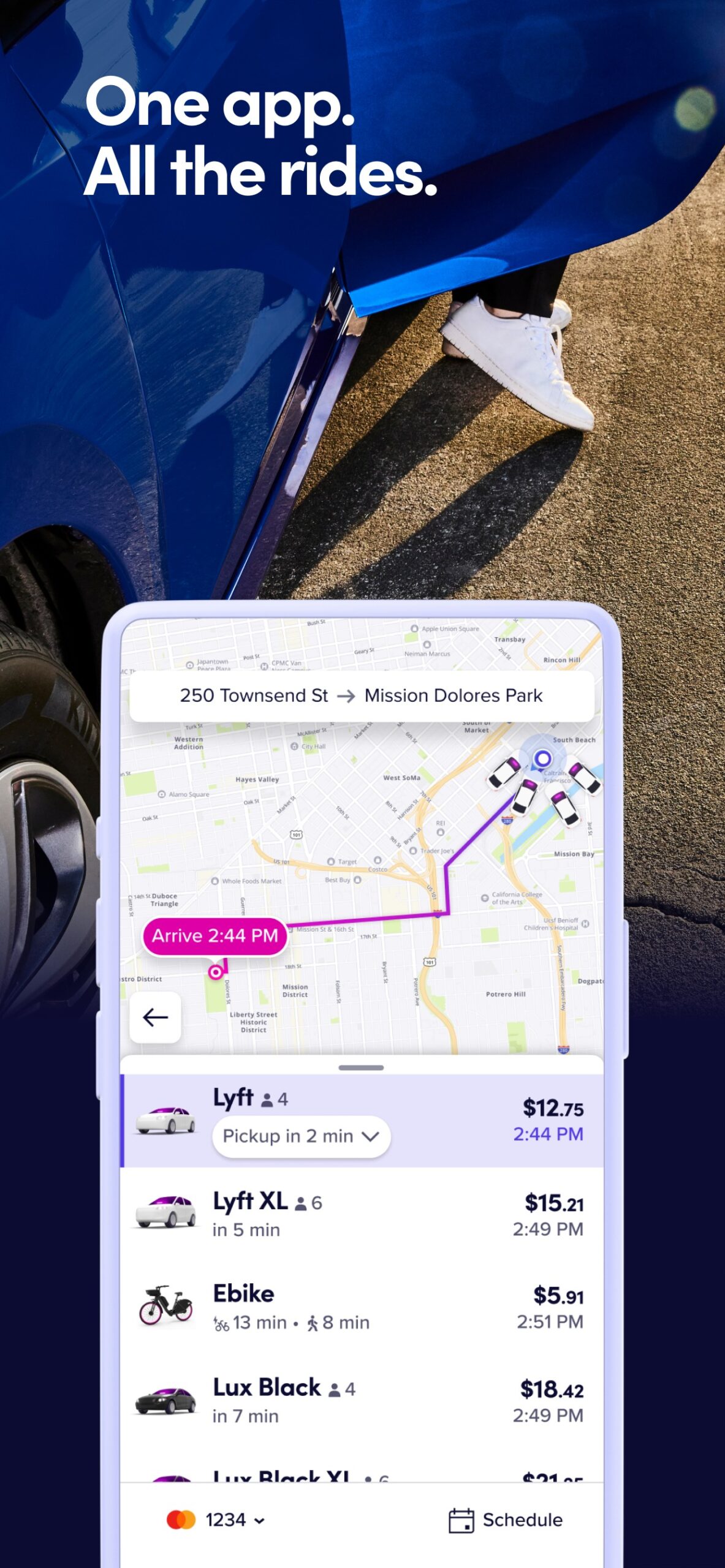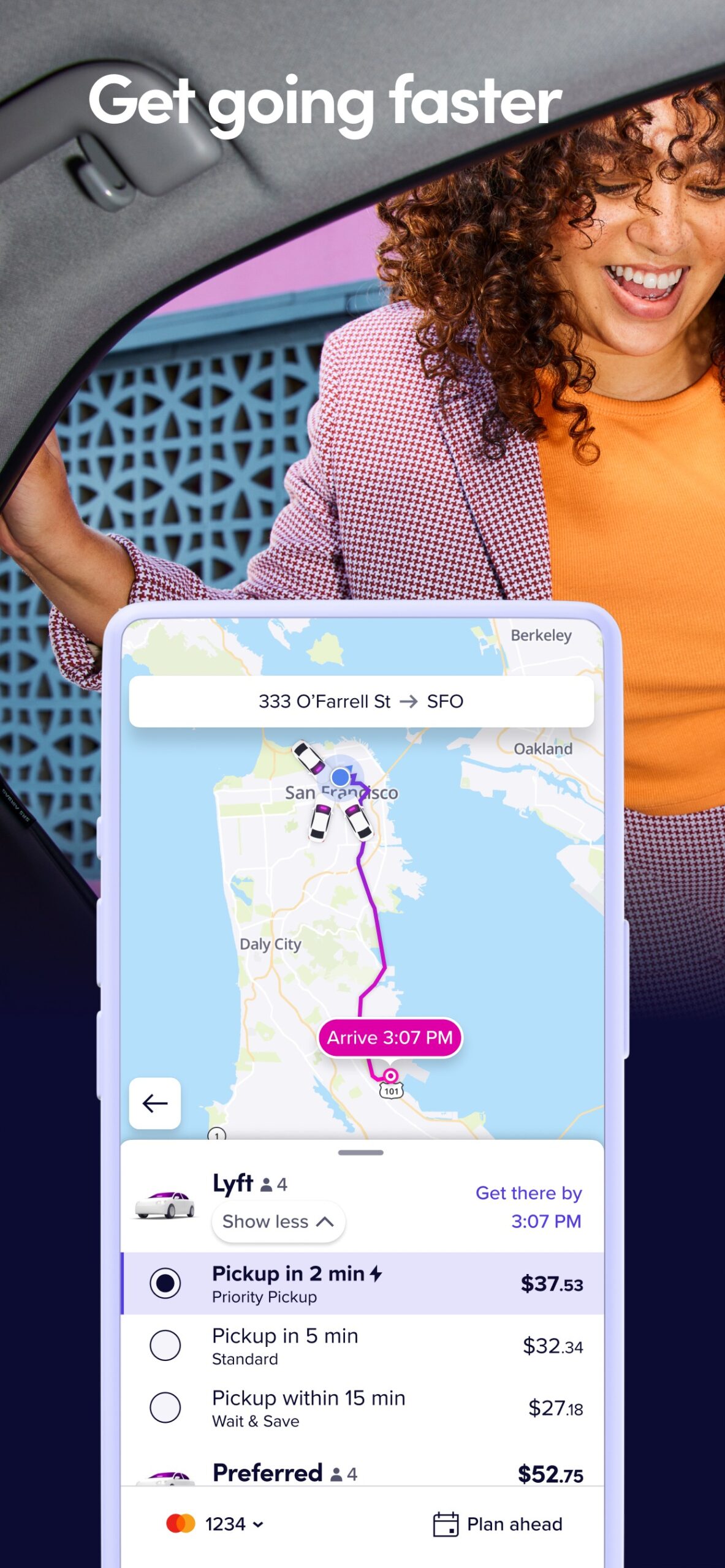 Beat Passenger: Find your ride
Beat Passenger is an application that is focused on the possibility of ordering a taxi to the destination you need. Instead of pestering strangers in a foreign city, you can simply use the application provided if only you know exactly the place of your arrival.
The only disadvantage of Beat Passenger is the limited scope. For example, it can be easily used in cities such as Paris, Rio de Janeiro, and several other major tourist centers. But in the US or Russia, you still can not use Beat Passenger.
But those who have already tested the application inaccessible areas, leave positive reviews and recommend Beat Passenger for use. So, it is certainly worth being on the list!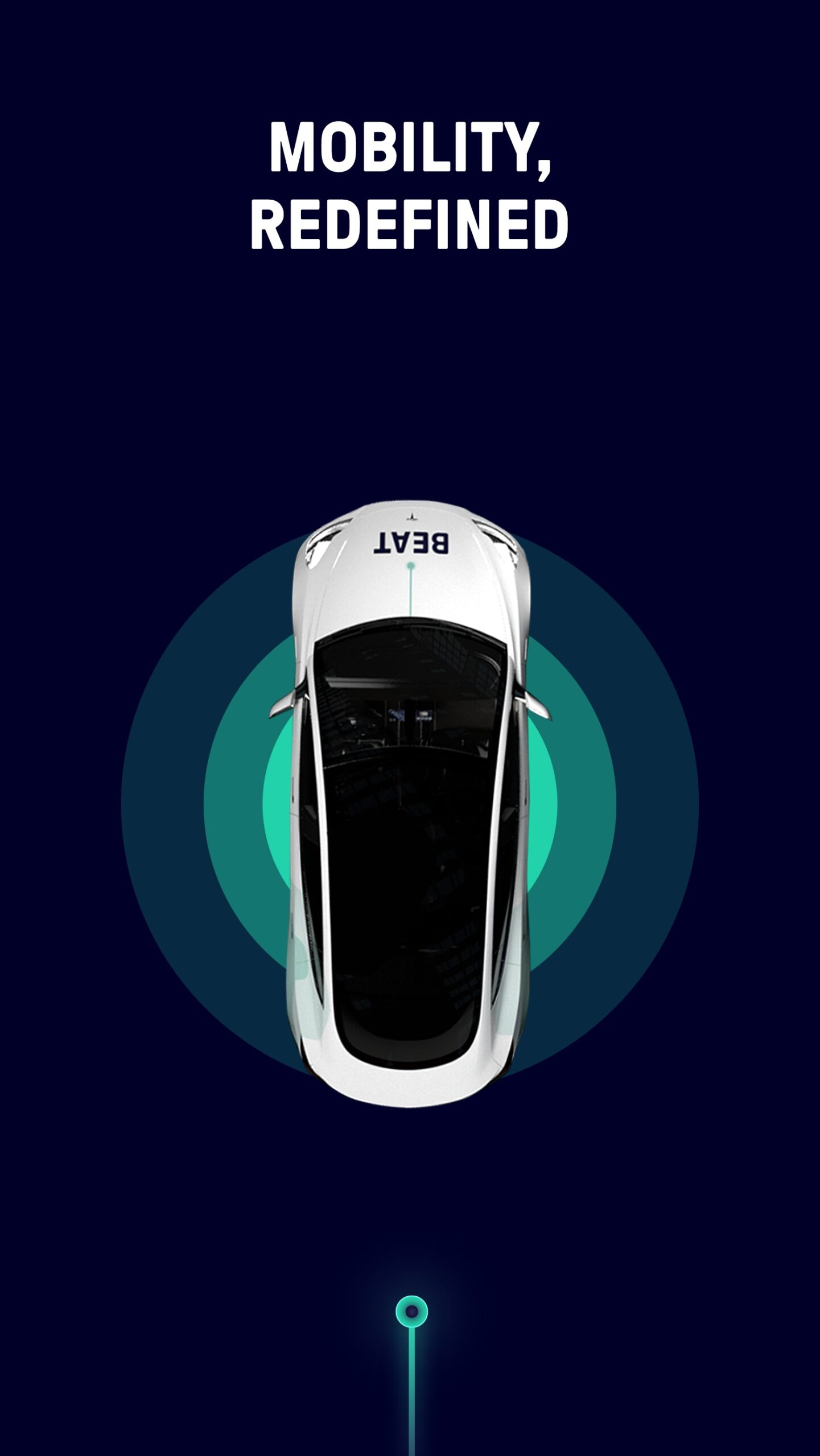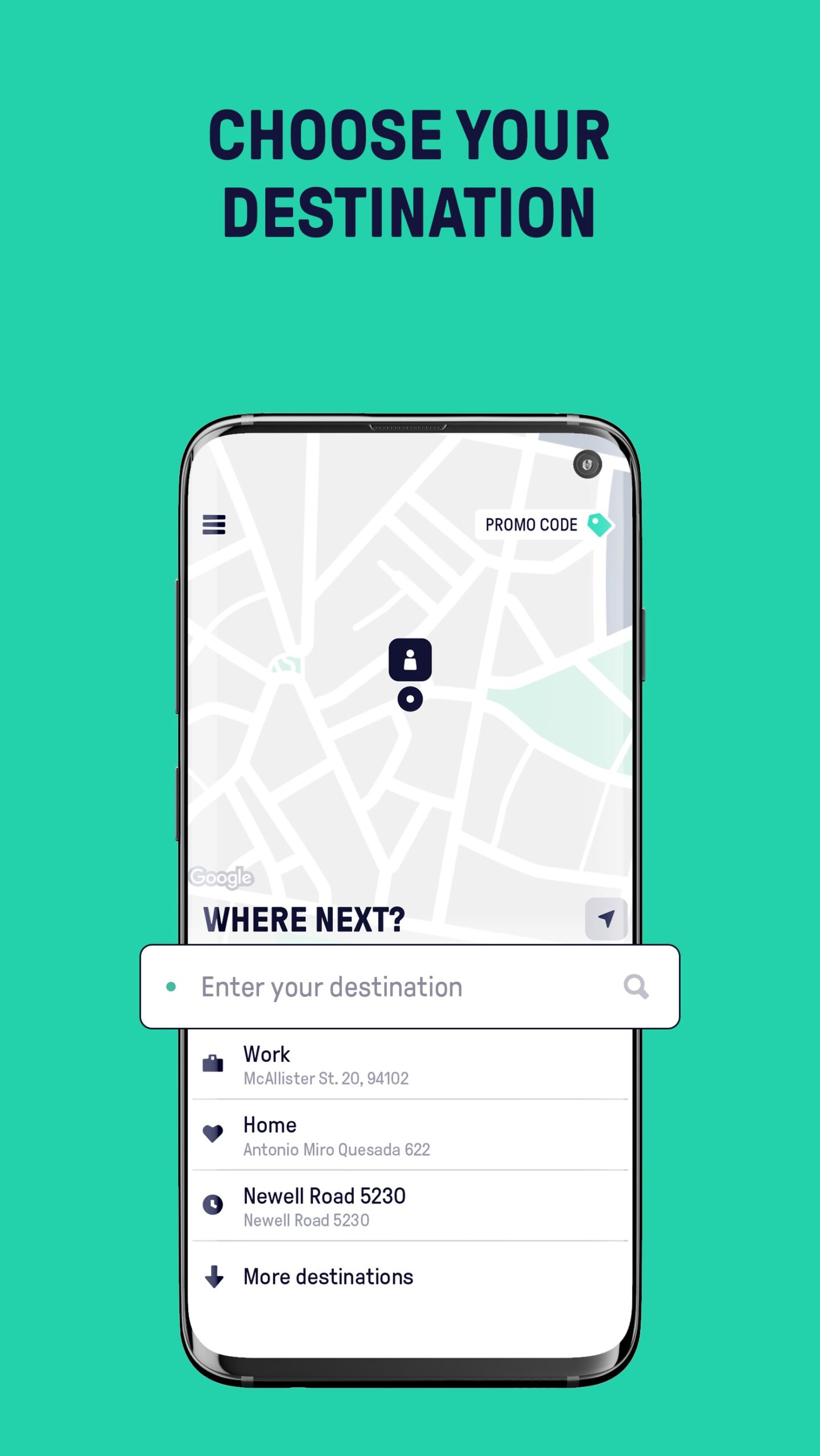 TaxiCaller
TaxiCaller is a mobile cab ordering app that allows users to easily and conveniently hail a cab anywhere. Enter your location and destination details. You will then get a list of available taxi services near your current location.
Once you select a particular company, you can see ratings and reviews from other users to identify the most reliable driver. Customize your cab booking according to your preferences. Choose the type of car, request extra services if you need them, and leave a comment for the driver.
After ordering a taxi, you will receive notifications about the status of your order, which will help you control the movement of the car. You will be able to track the location of your car online and be ready for its arrival.
Contact the driver via in-app chat to clarify the details of your order. Link your bank card to the app and pay for your ride online. You can choose to pay in cash.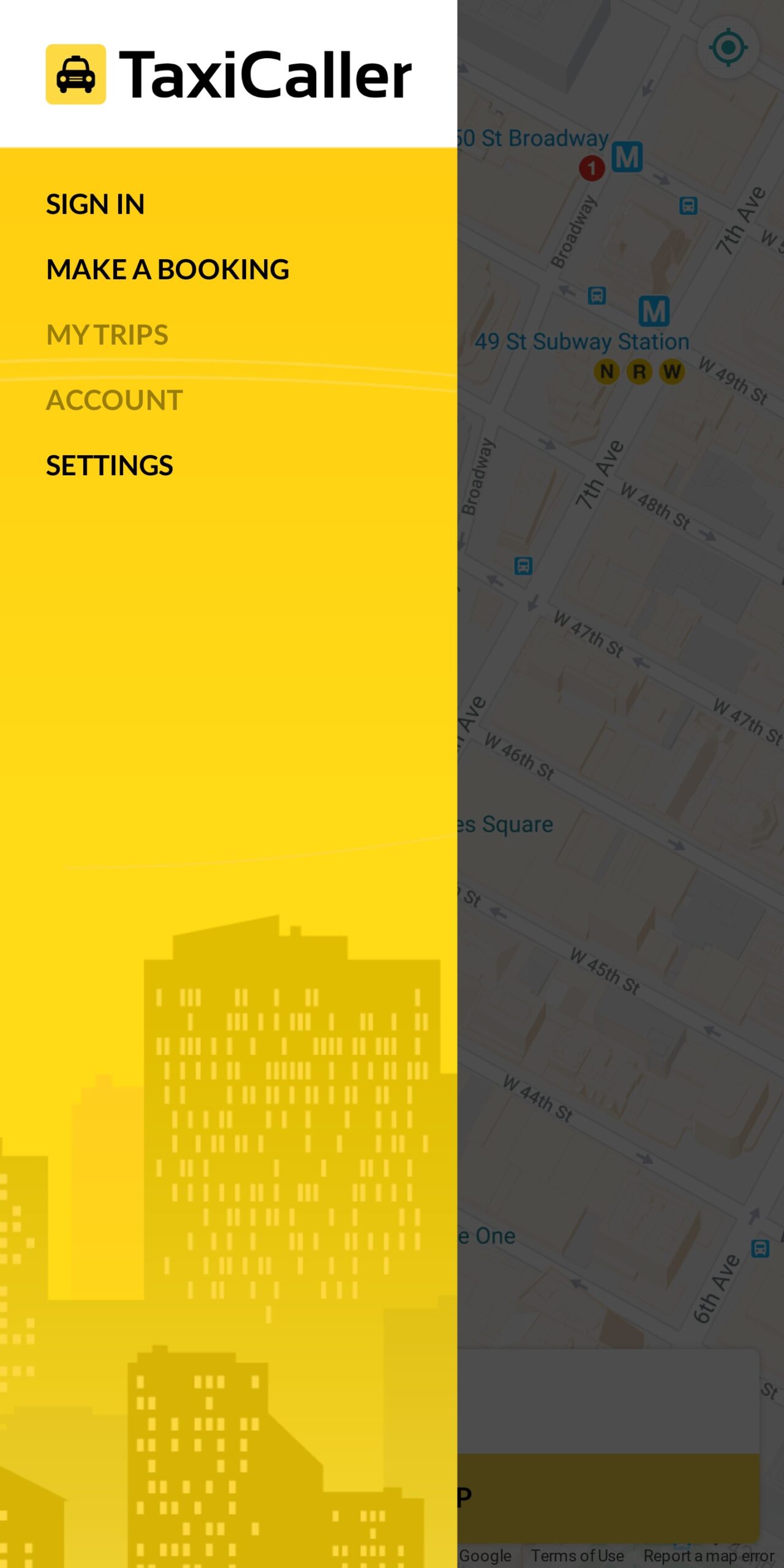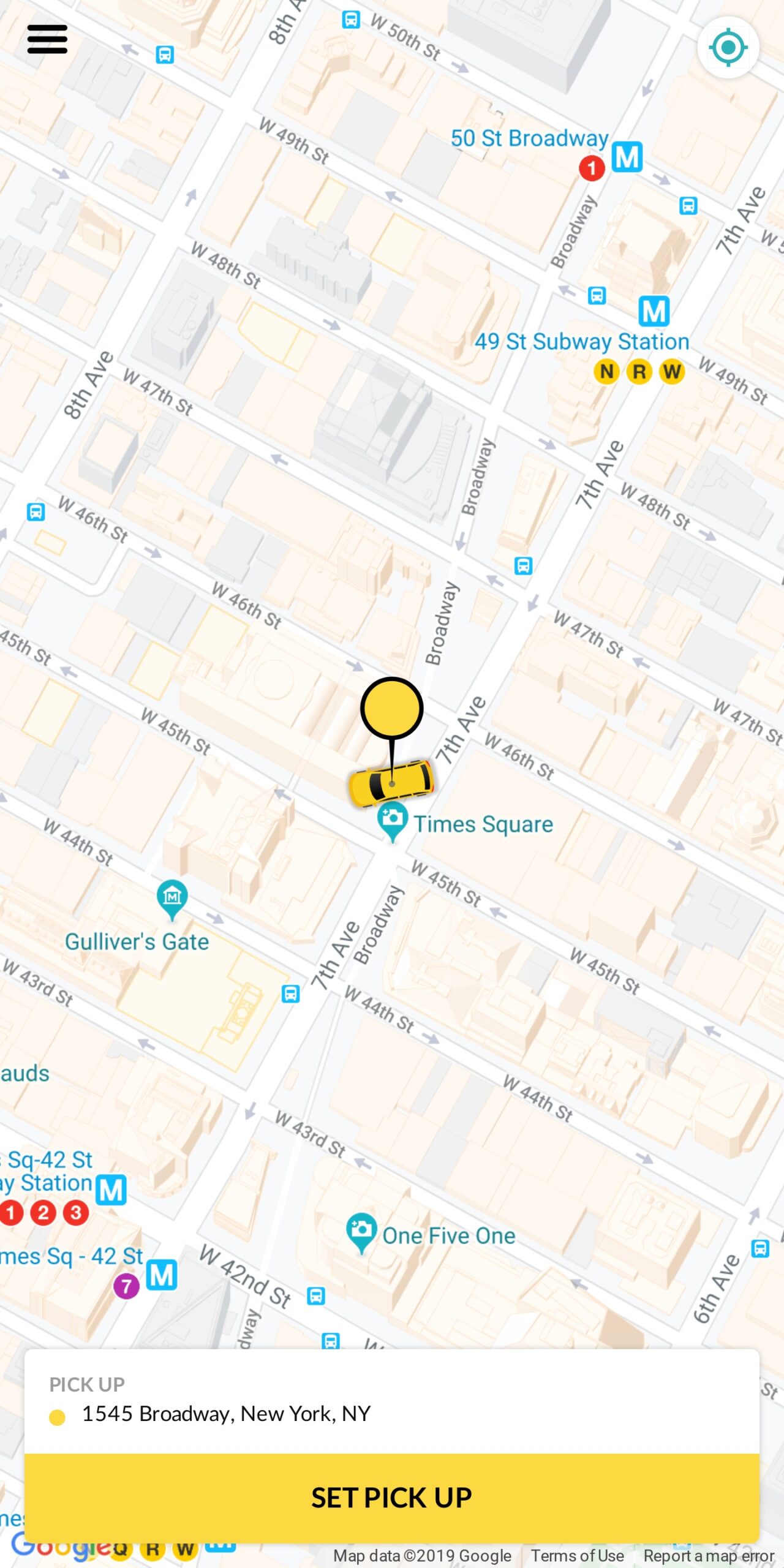 Bolt: Request a Ride
Bolt is a mobile app for ordering a taxi at favorable prices. First, you need to specify your current location and destination. After that, you will see a list of available vehicles in your area. The list includes different types of vehicles, including standard cars, vans, and premium cars.
You can choose between different categories of vehicles, depending on your preferences, budget, or number of passengers. After selecting a vehicle, you will see detailed information about the driver, including their name, photo, rating, and license plate number.
You will also be shown the estimated cost of the trip and the expected arrival time of the car. After ordering, you will be able to see the driver's location on the map, and you will receive notifications when the driver approaches you.
Make cashless payments through the app or choose cash payment, rate the driver, and leave feedback after trips.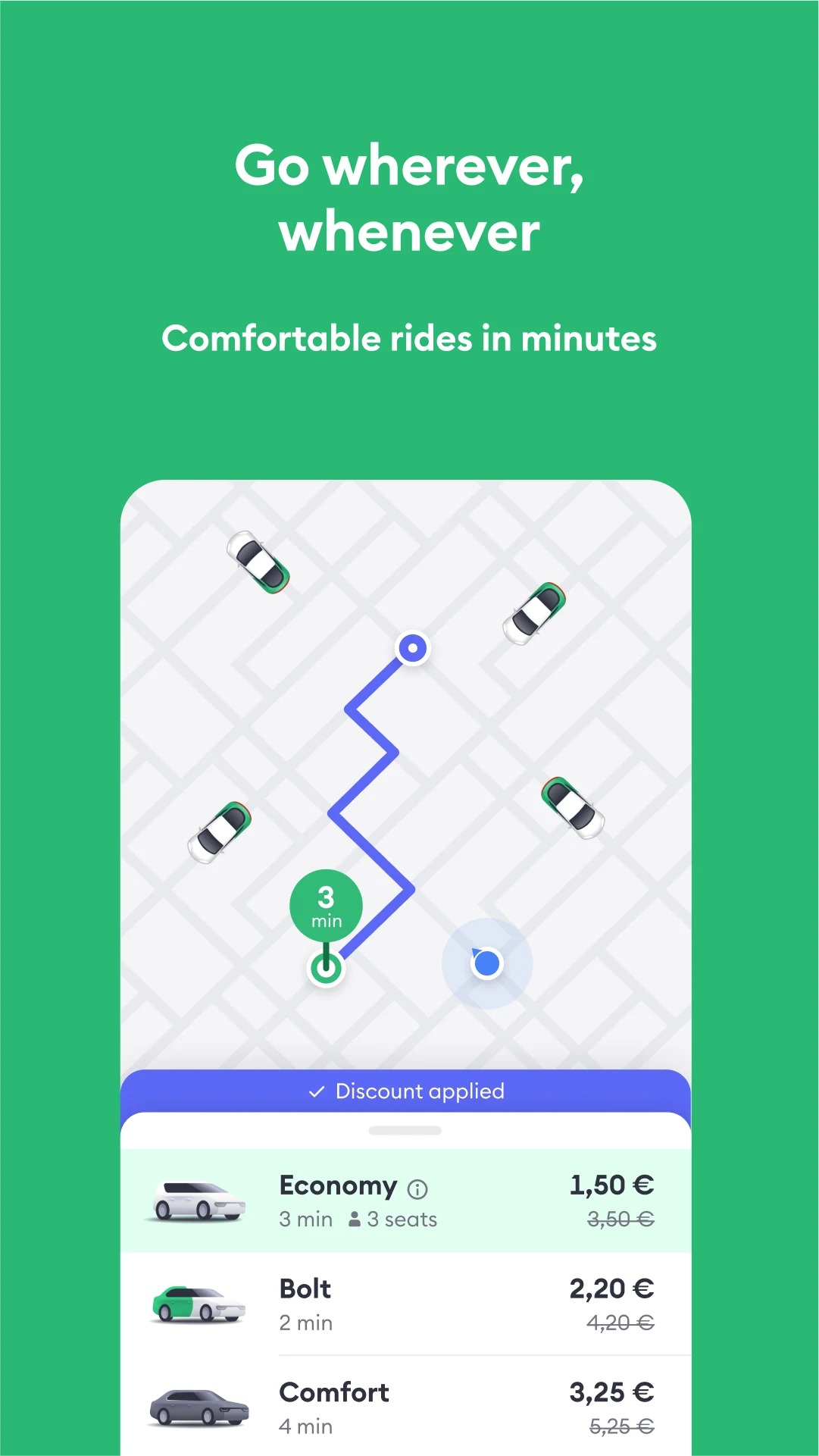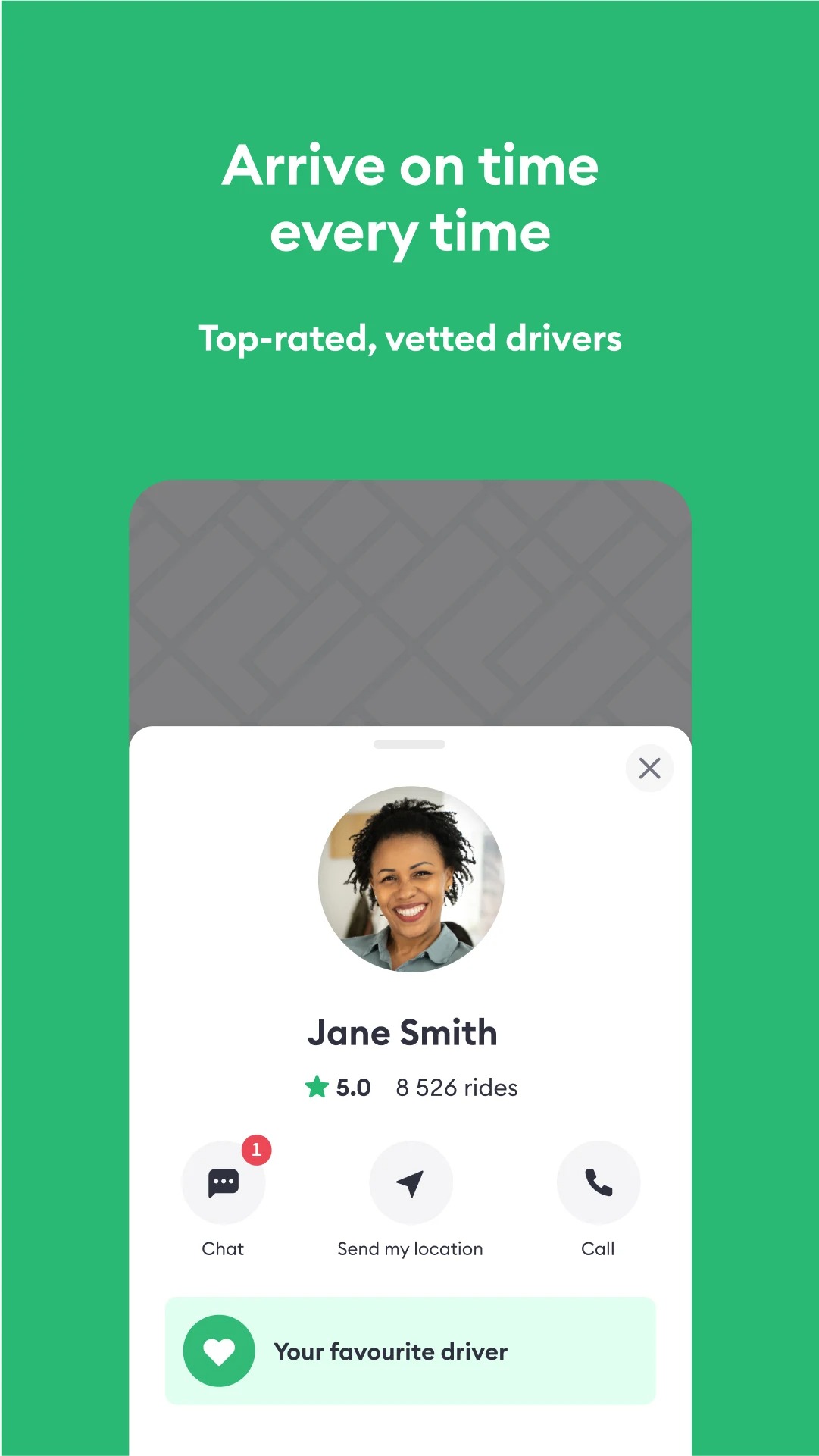 FREENOW
This simple taxi app will surely please you as it is the fastest and easiest way to order a taxi. You are only needed to open the app and your location will be found automatically (you certainly need an Internet connection). You will be given detailed information about a driver and his car.
You will see the name of a driver, his rating, car number. In the app, there is a 5 Star rating system, so you can choose the best driver for your order. You can also track where is your driver at the moment.
You can save the most frequent pickup location and destinations for saving time while ordering a taxi. FREENOW is available in more than 50 cities of a world.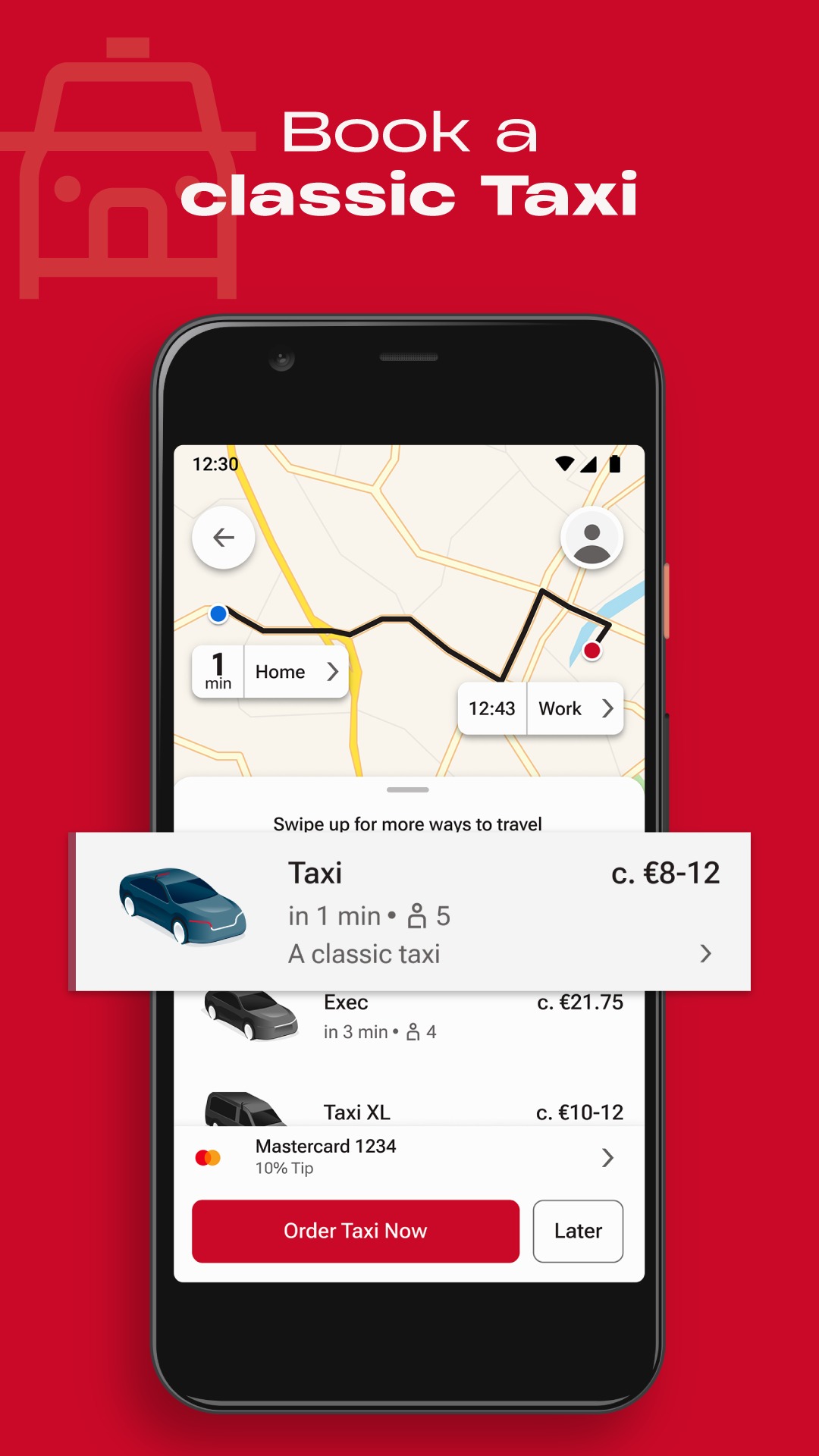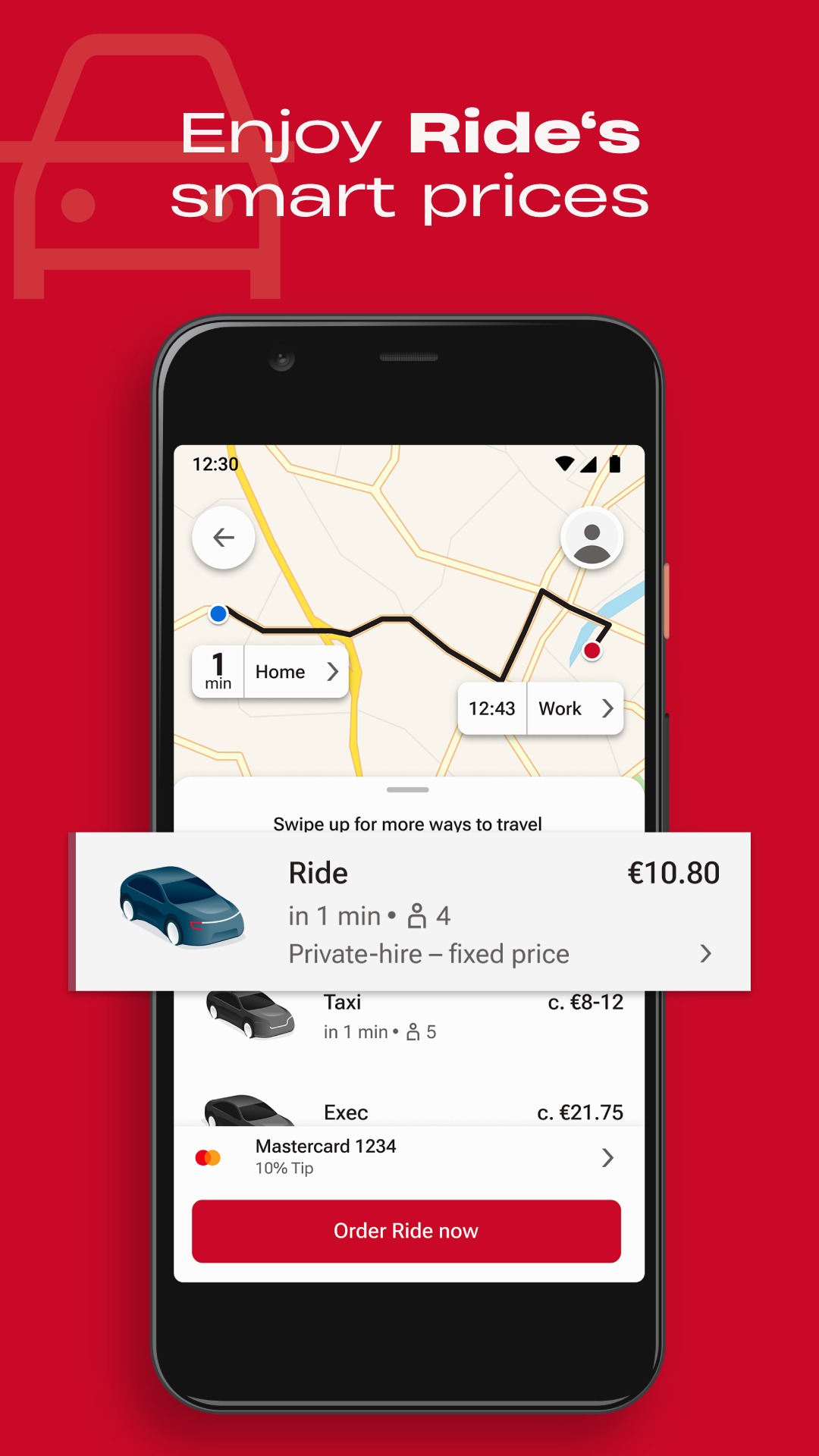 You may also like: 10 Best apps to rent a bike near me (Android & iOS)
Careem
If you see this app for the first time, you might get a little confused. Is this a taxi app at all? But don't worry it is, and it is a very popular one. It just has way more functions than a regular taxi app. There are several sections with several types of services. You can order, for example, the food delivery with this app.
However, that main section is the car service. You can easily book a taxi there at an affordable price. And by the way, it is not just a local app, but it works all around the world! So even if you are traveling, you will still be able to order a taxi ride.
Some users complain that the prices are significantly higher than in the other apps – it should be taken into consideration, that they may vary from country to country.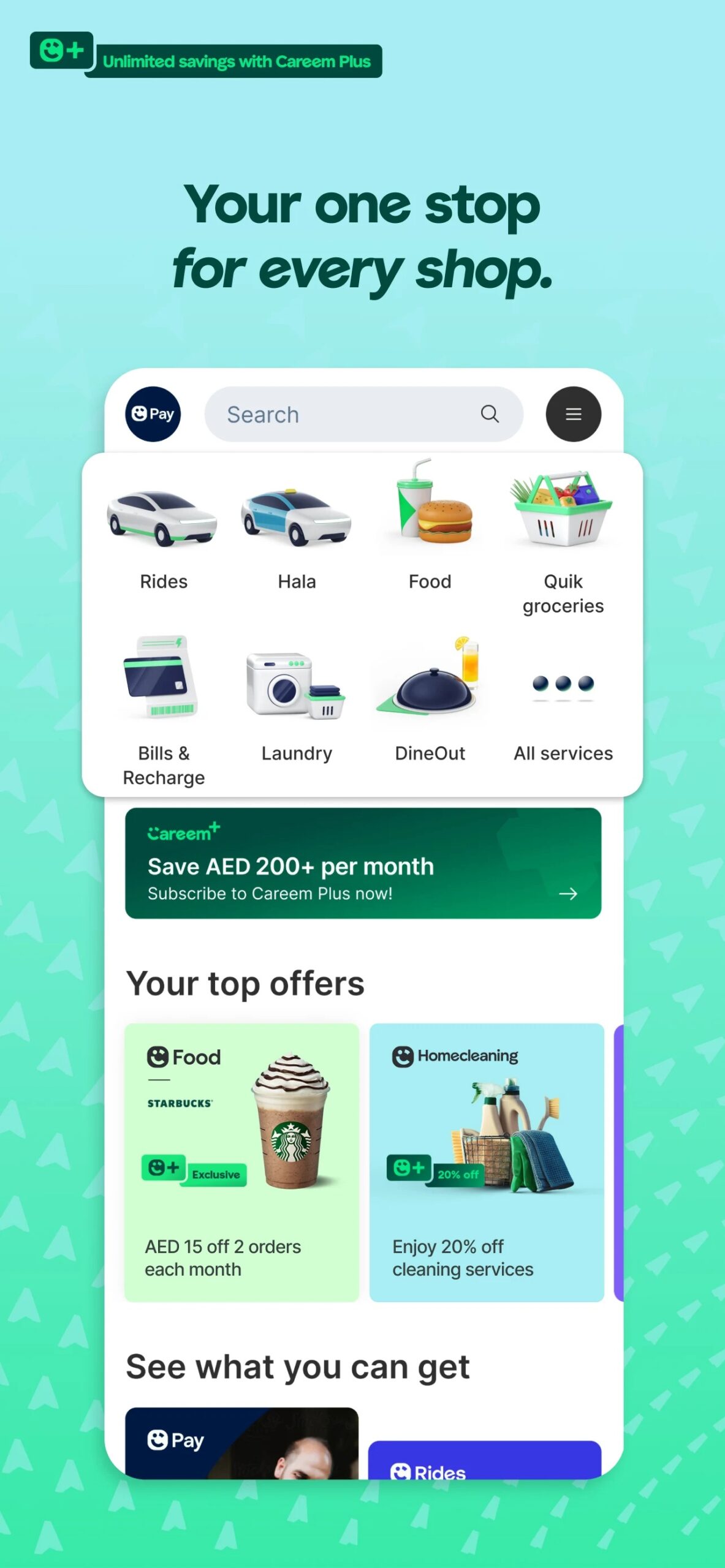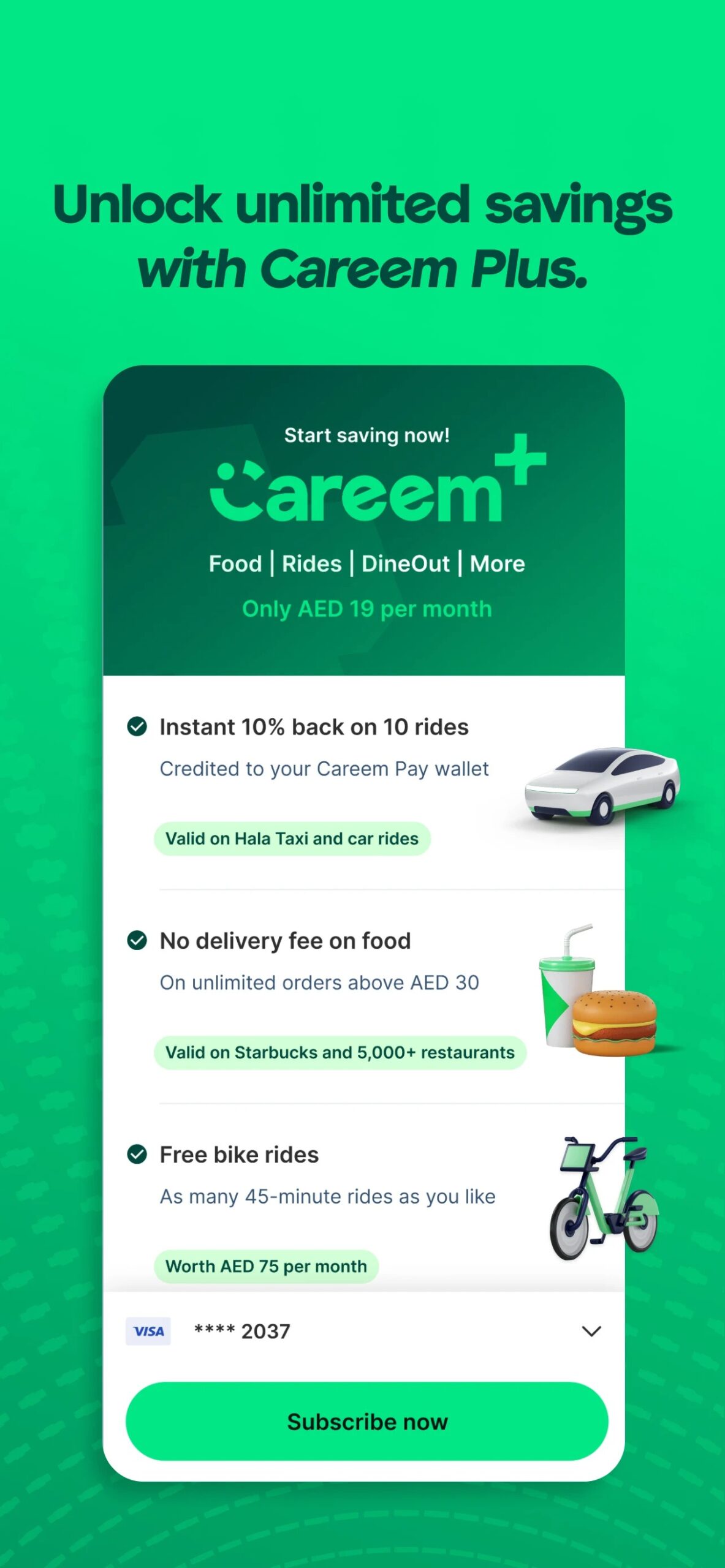 Cabify
The Cabify taxi service was created in Spain but got its recognition also outside the country. So it is already used in Chile, Mexico, Portugal, Dominican Republic, Colombia, Brazil, Argentina, and Lima.
While in total, this application involved several thousand of drivers. However, this is only the beginning of the development of the service, the prospect is colossal.
The fundamental difference between the Cabify application and the American predecessor Uber is that it allows the client to know in advance the cost of the journey along the chosen route.
Other features are alike as such in similar taxi apps. But one more benefit is that you can leave your wishes for a ride ( a type of music played in salon or temperature mode).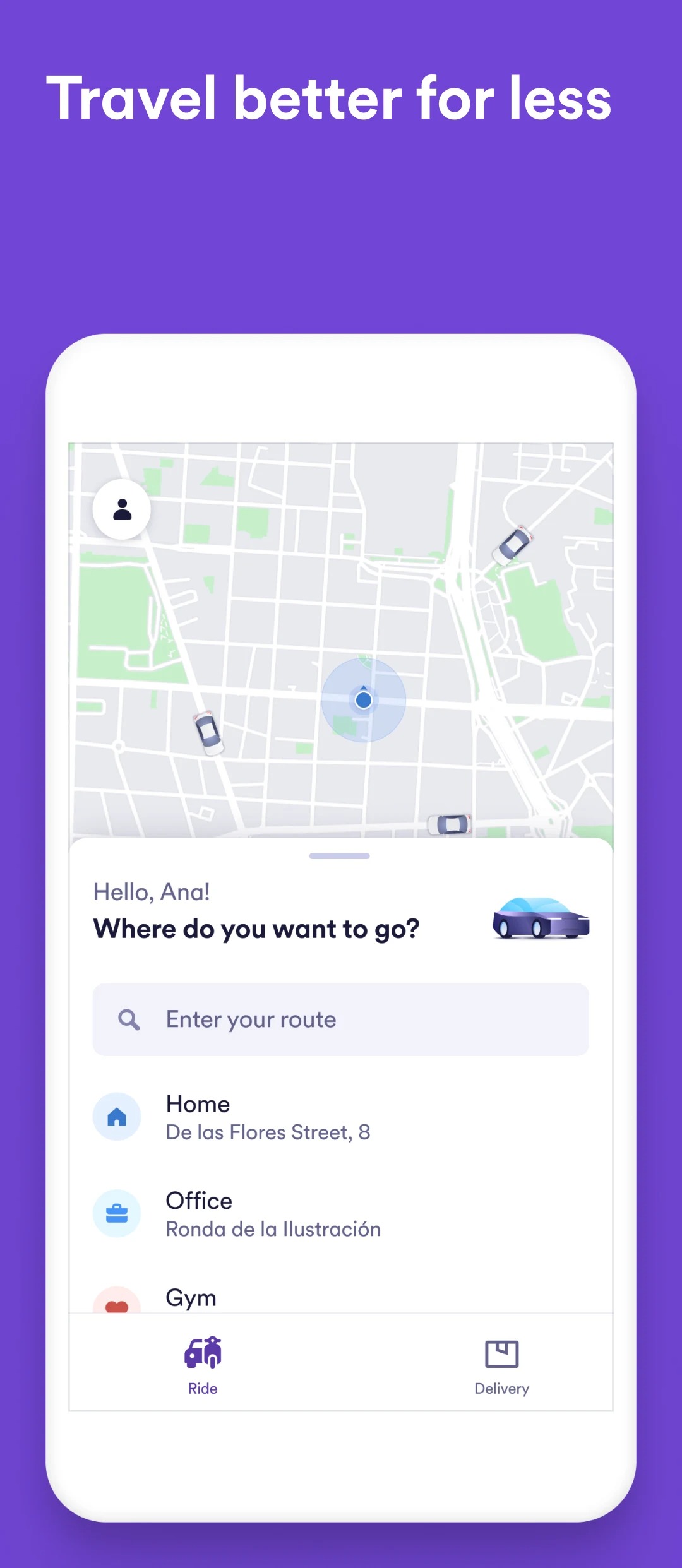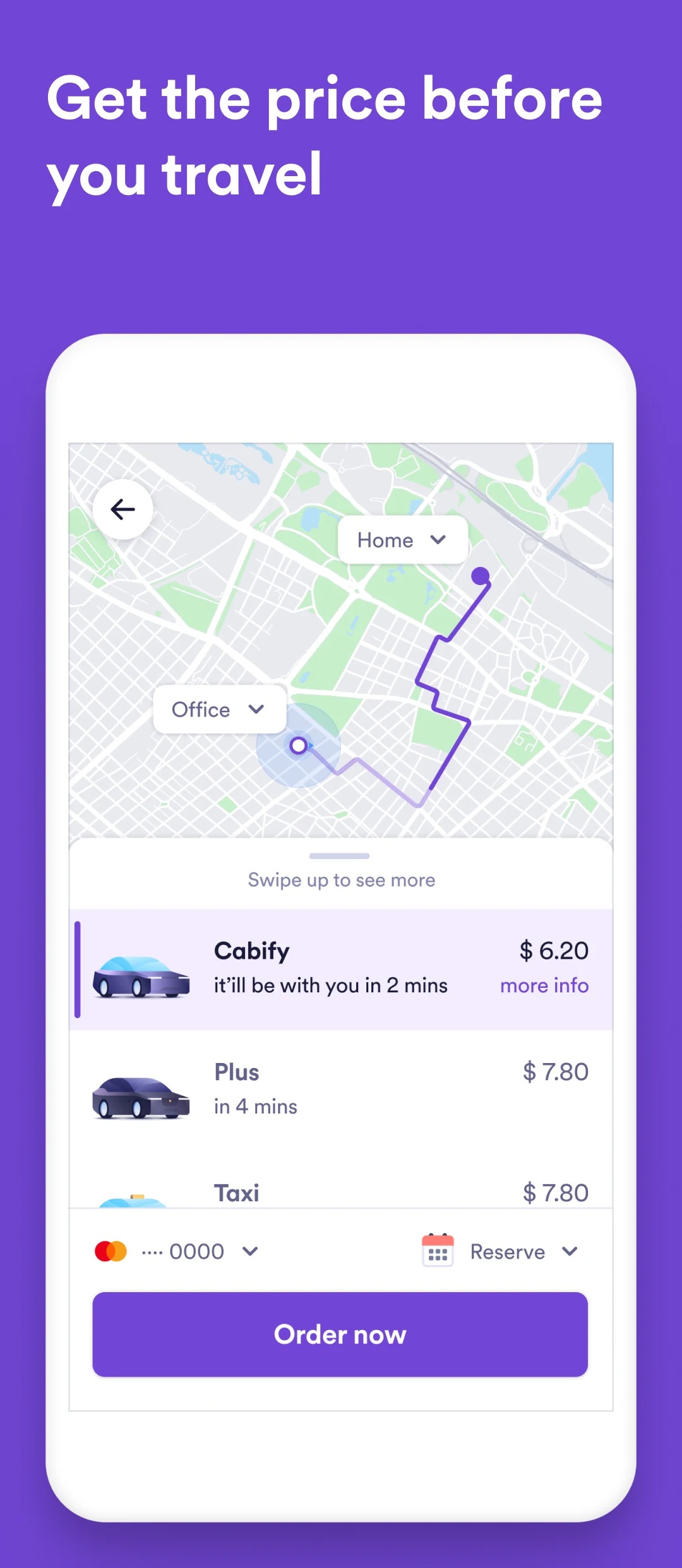 Gett
A relatively new service, where you can order a taxi cheaply or fairly inexpensively. This is one of the modern taxi services that turned the idea of the townspeople about a taxi.
With the arrival of the Gett on the market, people became able to order a car as soon as possible with the help of a convenient mobile app. Over time, Gett has a lot of competitors, but the company manages to keep high standards of quality.
Basically, the prices are not fixed – the payment (by taximeter) depends on the chosen tariff. Fixed prices are only for trips to the airport (or back). There is also an option for advance booking of a taxi (minimum for 1 hour, maximum for 14 days).
Regions of work: USA (New York), Great Britain (London, Liverpool, Manchester, Birmingham, Edinburgh, Glasgow), Israel (Tel Aviv, Jerusalem), Russia.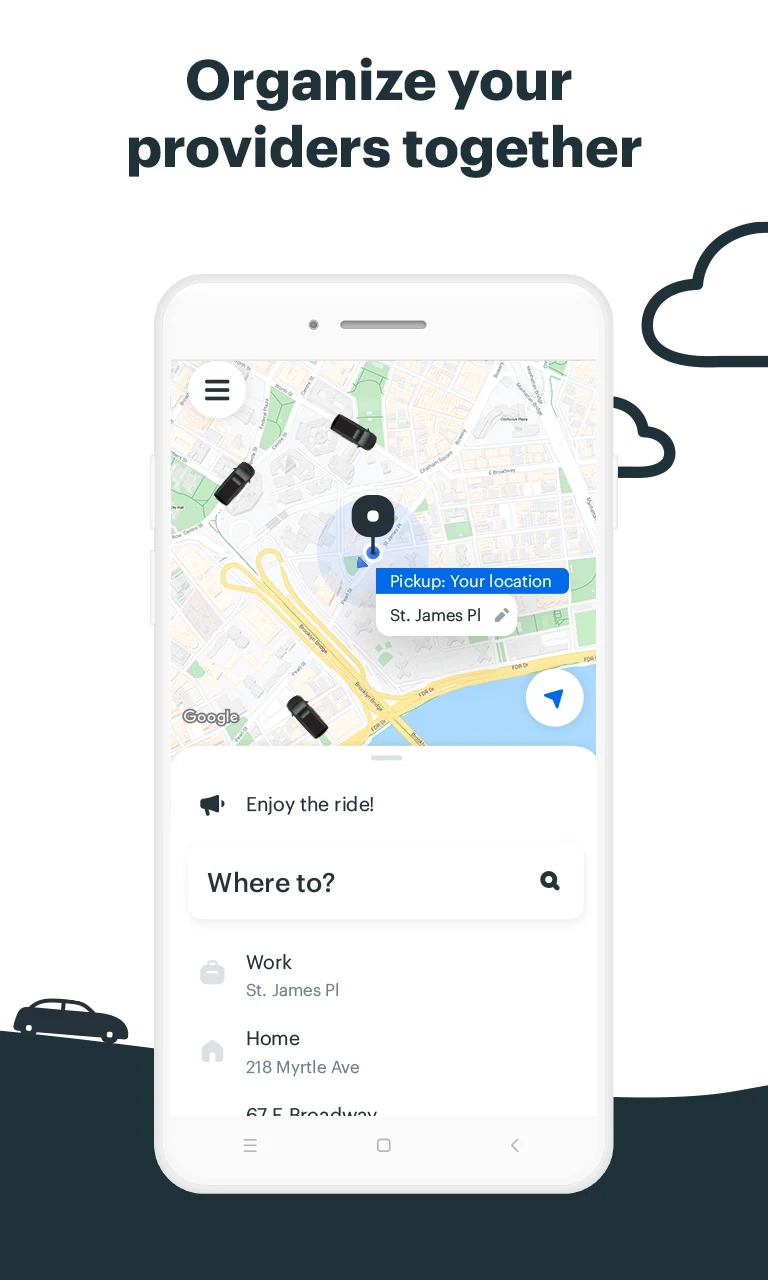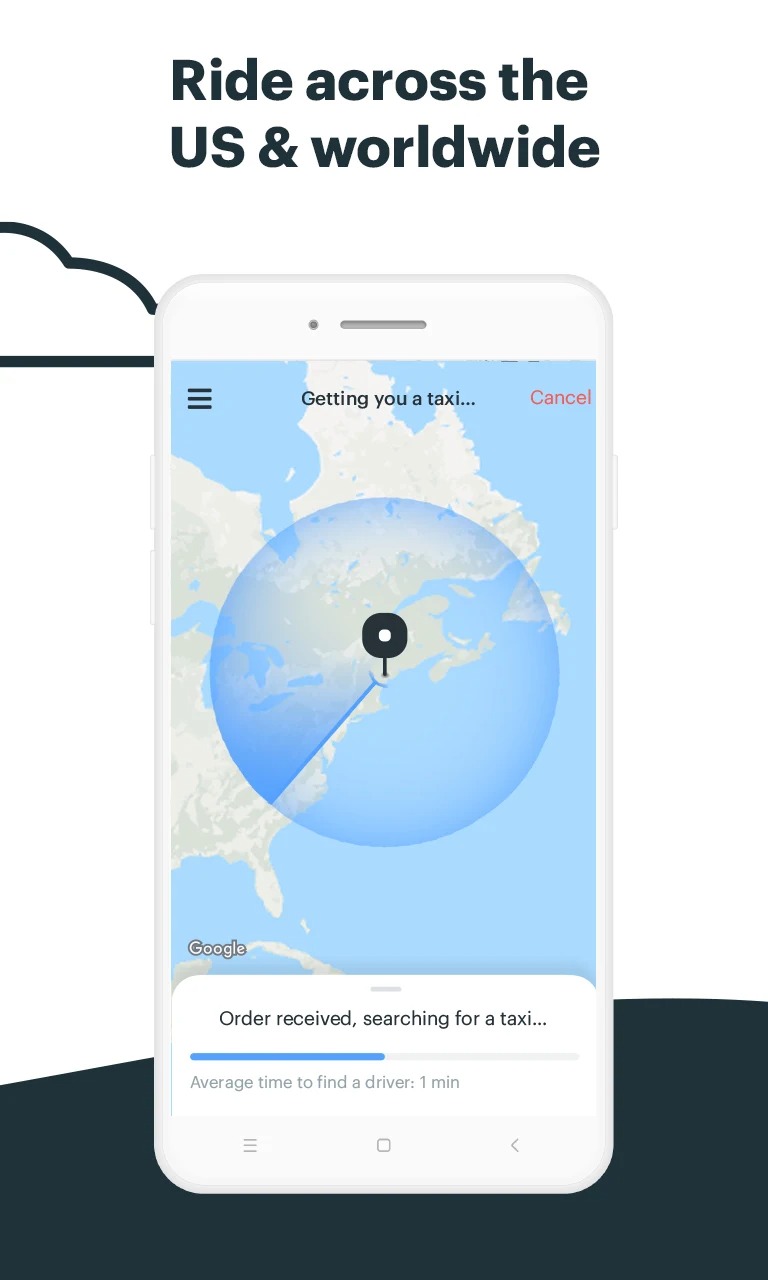 Curb
Using Curb turns out cheaper than calling a taxi on the phone and more reliable than catching a car on the street. And, of course, it's easier – take your smartphone, press the button "order" and then you just wait for the car. No need to call anywhere, explain where you are, where you need to go, etc., very convenient. Curb service is available in more than 60 cities worldwide.
Your trip will be safe as only licensed and fully insured drivers work there. You can pay for a trip by cash or use the Curb app. Do you wish to earn free rides? Then, invite as many friends as you can to use Curb!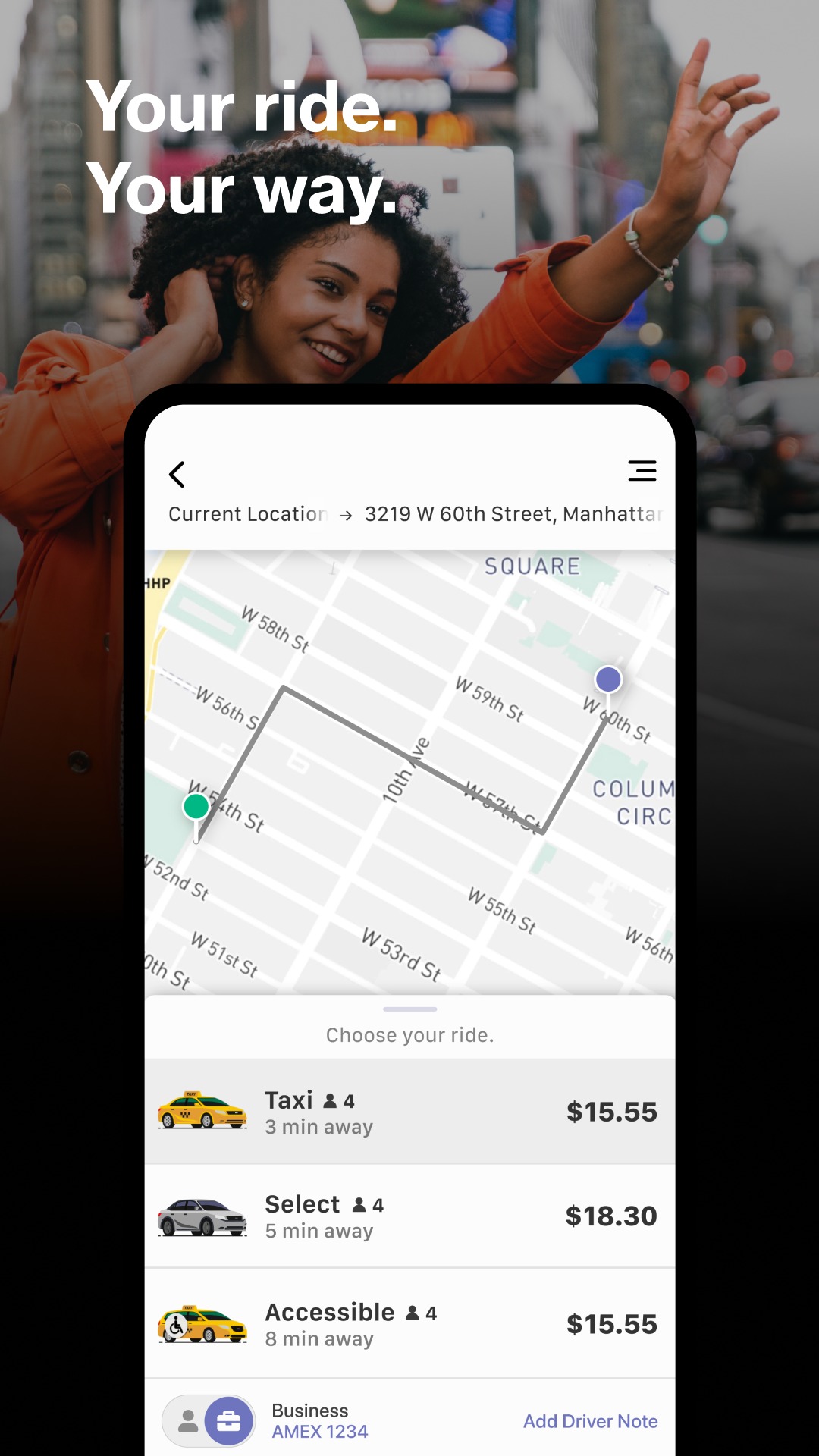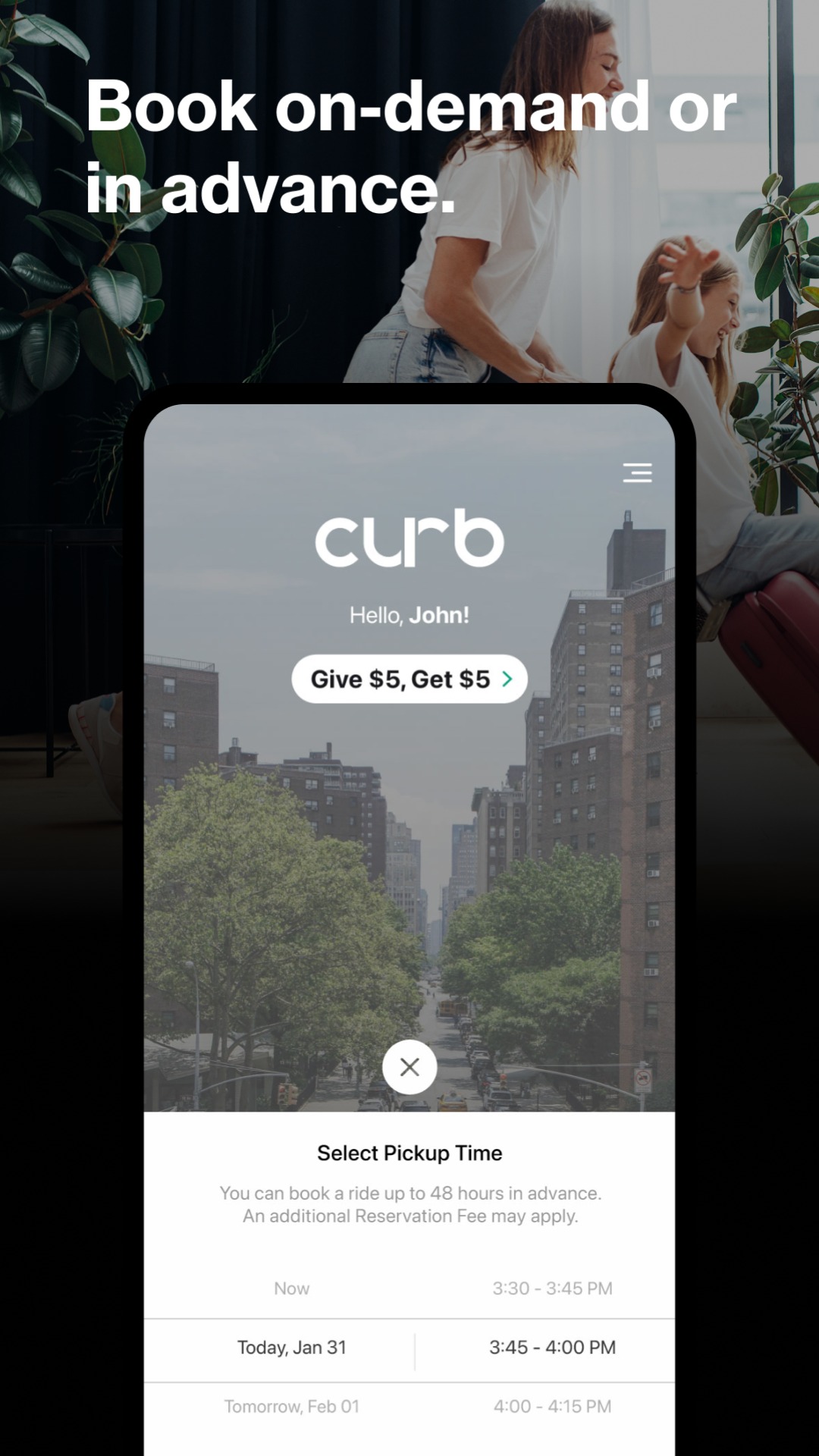 Ola cabs
Ola Cabs is one of the most popular taxi services in India. It is available in more than 90 cities.
Booking a taxi has never been easier before! Just choose your location, a type of a car which are near your location at the moment, and click the "Ride Now' option. Then, you will be given a confirmation with ride details. You can track your taxi car moving on a map.
If you want to order a taxi in advance, now it is possible choosing the 'Ride Later' option.
With Ola Cabs you can even share your trip with friends or relatives and they will be able to track your movements during the ride. So, they will be aware of what time you will arrive.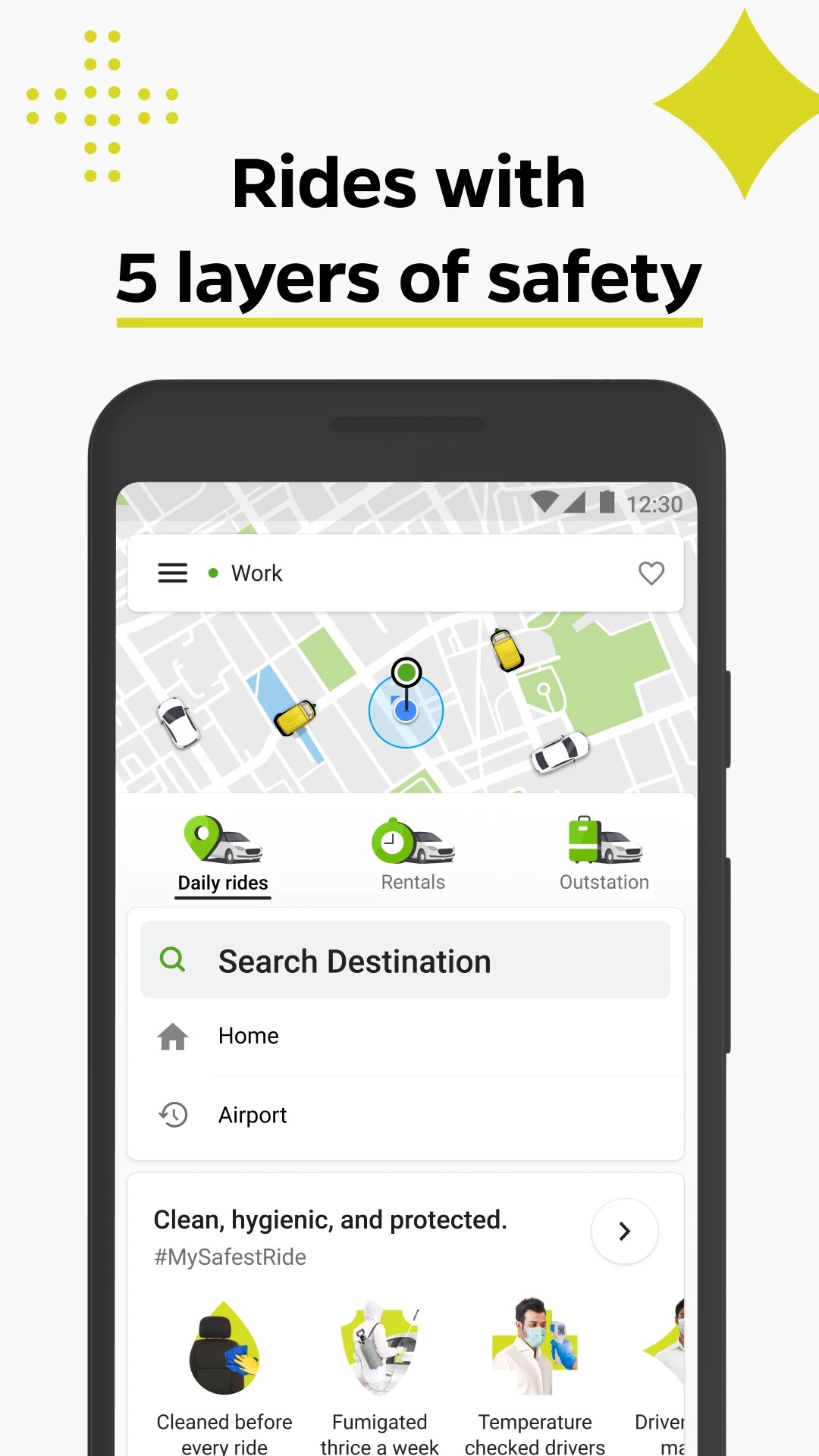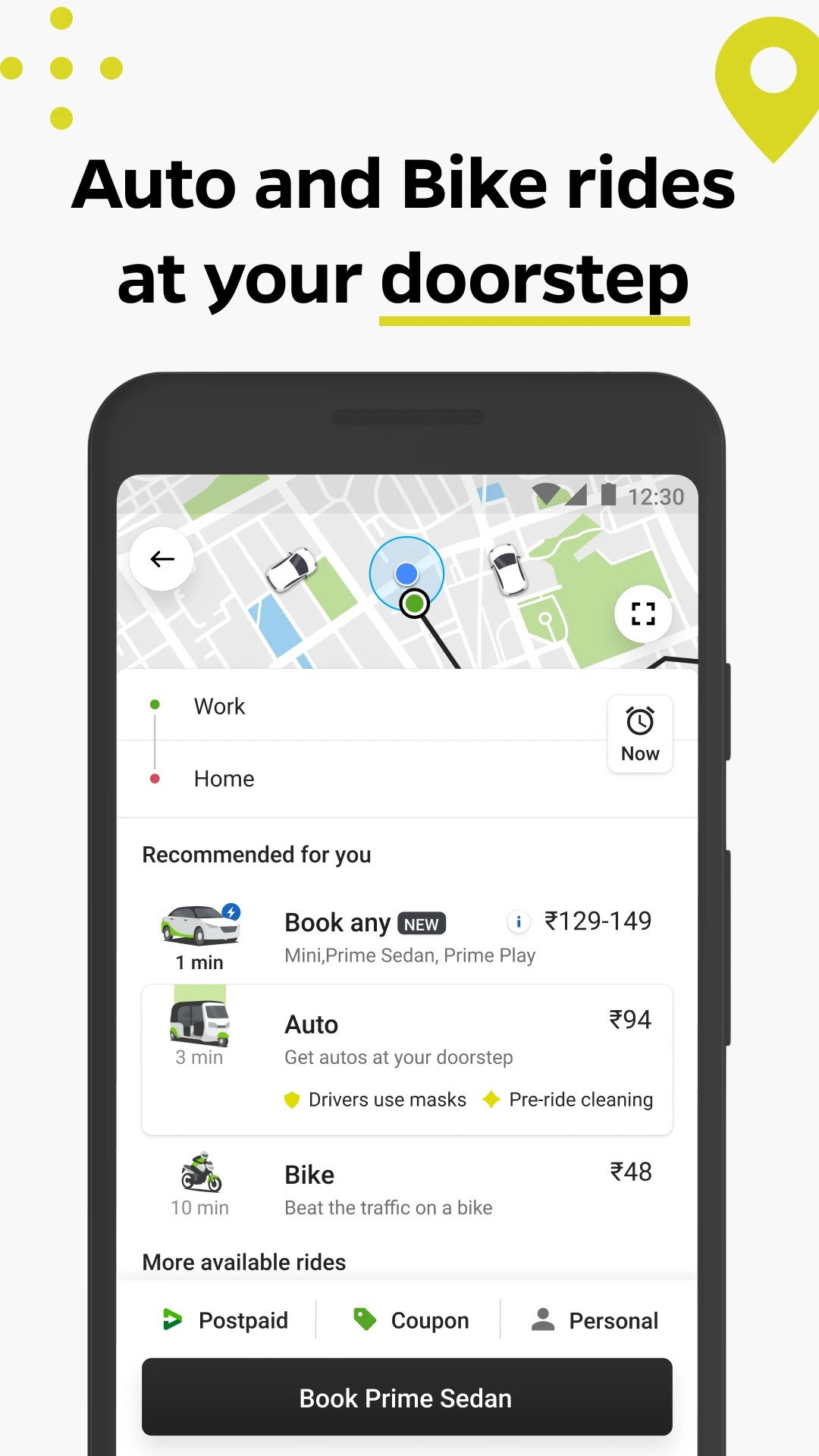 taxi.eu
taxi.eu is a good service for booking a taxi in countries of Europe: Germany, the Netherlands, Denmark, Greece, Belgium, Austria, France, Switzerland, Czech Republic, and Luxembourg. It works in more than 100 cities already and new cities are constantly added.
taxi.eu is a perfect way to reach the destination with ease for travelers, who don't know the country. Don't worry, as you cannot explain your location to a driver, it will be automatically found through GPS service.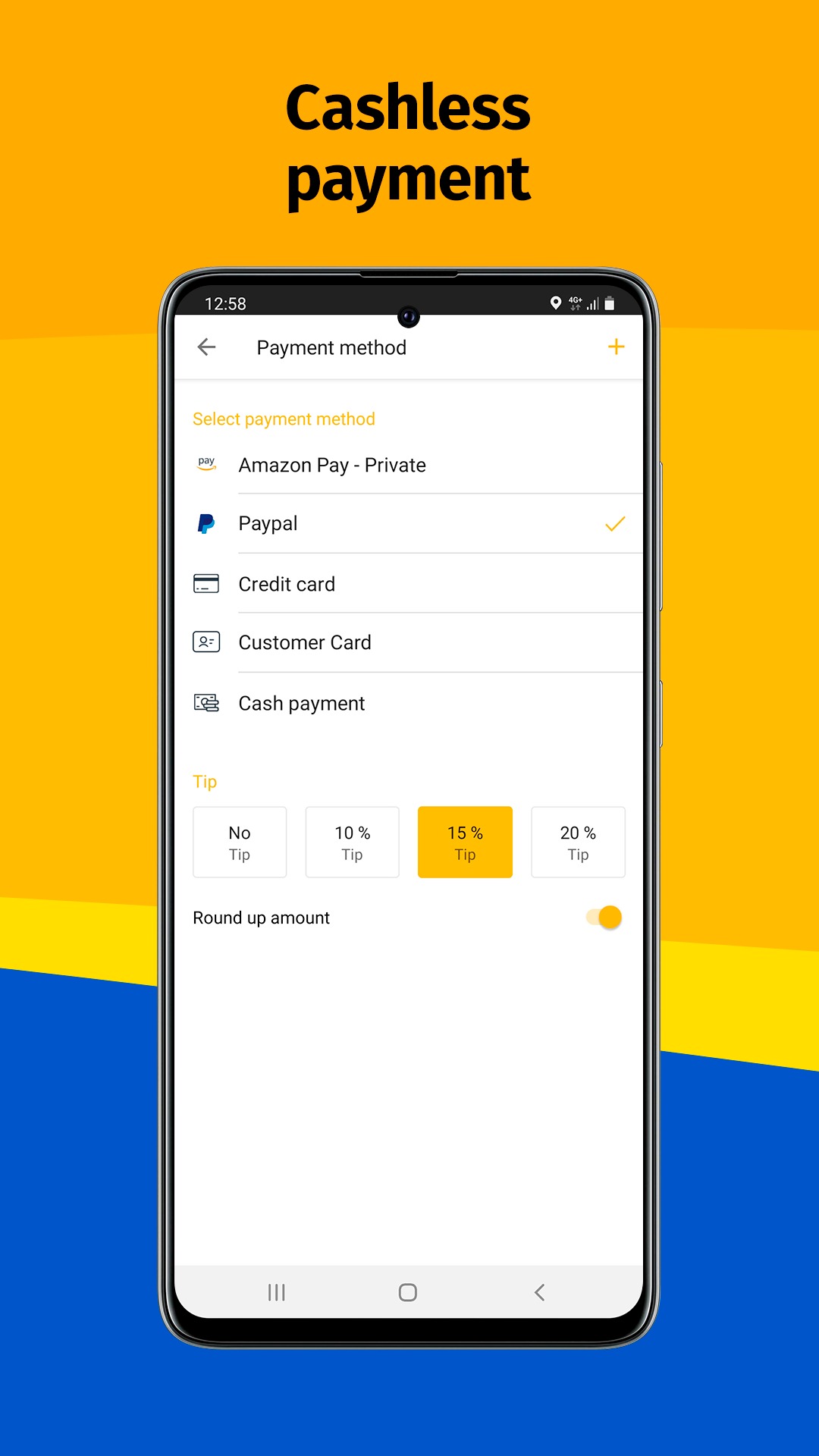 Arro
This is quite a standard taxi app, similar to Uber or Gett, however, it has an enhanced payment method. From the home screen, tap "I'm already in a taxi", then enter the 7-digit check-in code displayed at the top of the taxi's screen to pair the taximeter with your ARRO account.
At the end of your trip, your fare will be paid automatically and your receipt will be emailed to you. Every time you need a taxi you just tap on the button "request ride". The message will be ain't to all the taxi drivers nearby.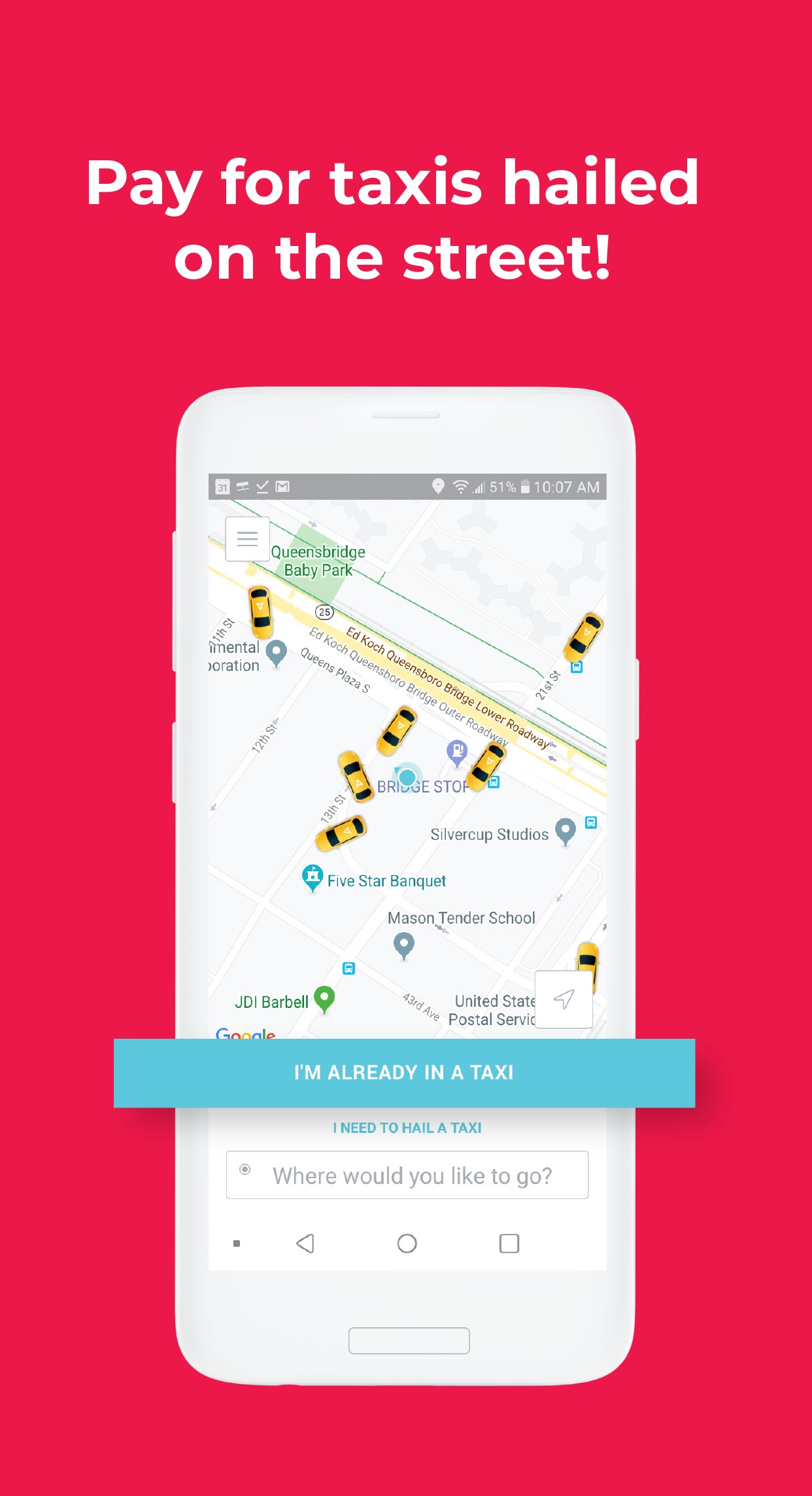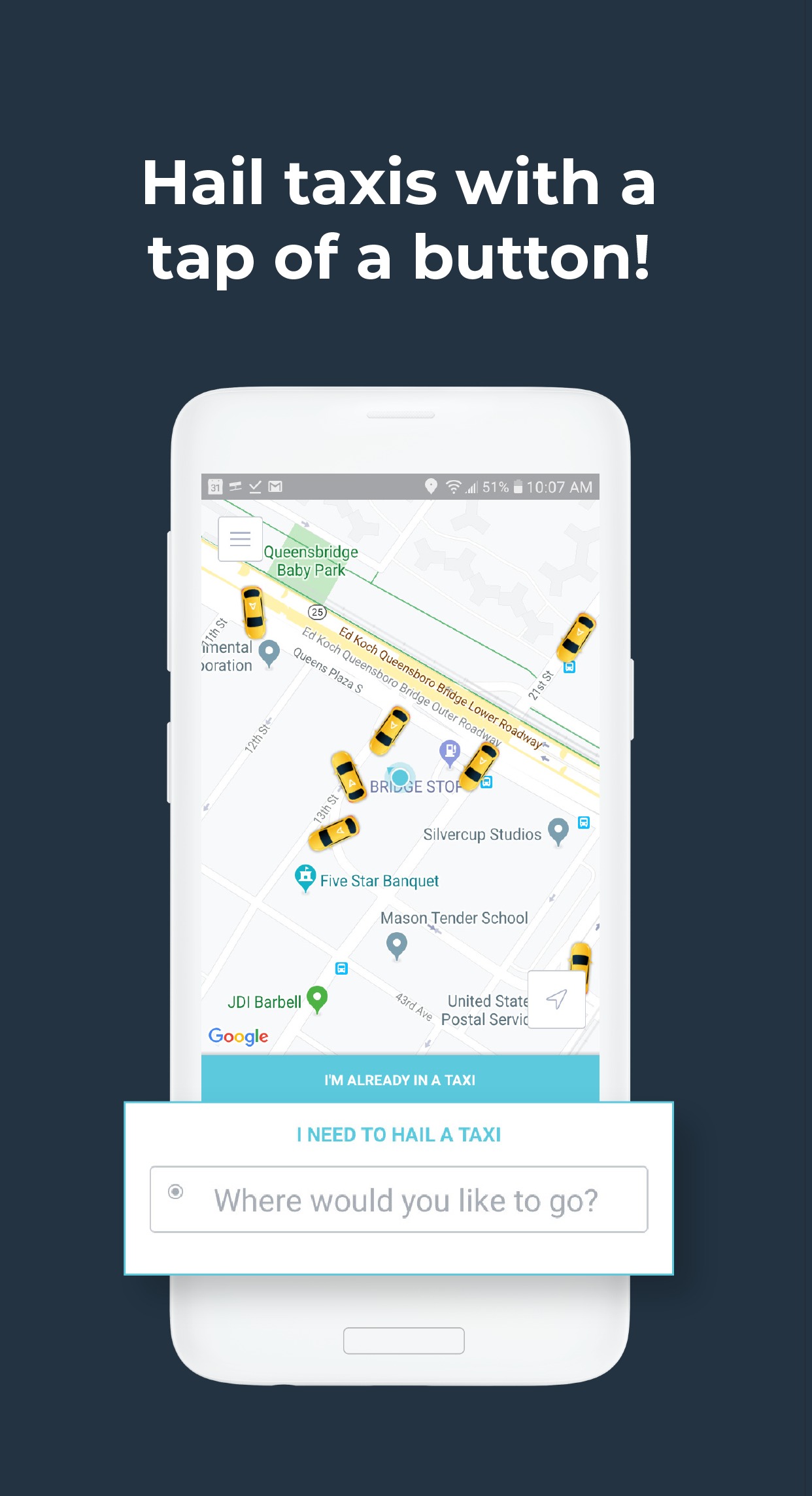 You may also like: 11 Best car rental apps (Android & iOS)
Wingz
This is another popular taxi app for Android that allows you to book the taxi in advance. And this is a good option for driving to the long distances since the price-rating is flat here – it means there are fixed prices for certain amount of kilometers.
The goal of the app is to provide the reliable and trusted service. Moreover, Wingz don't cause this problem that you don't know how much you will actually pay for a ride at the end.
You can always figure out the price in advance. Another advantage of Wingz that it hires only experienced and skilled drivers – unlike Uber where you don't really know with whom you're driving. Moreover, the staff is always friendly and polite. You can schedule the ride up in 2 months in advance.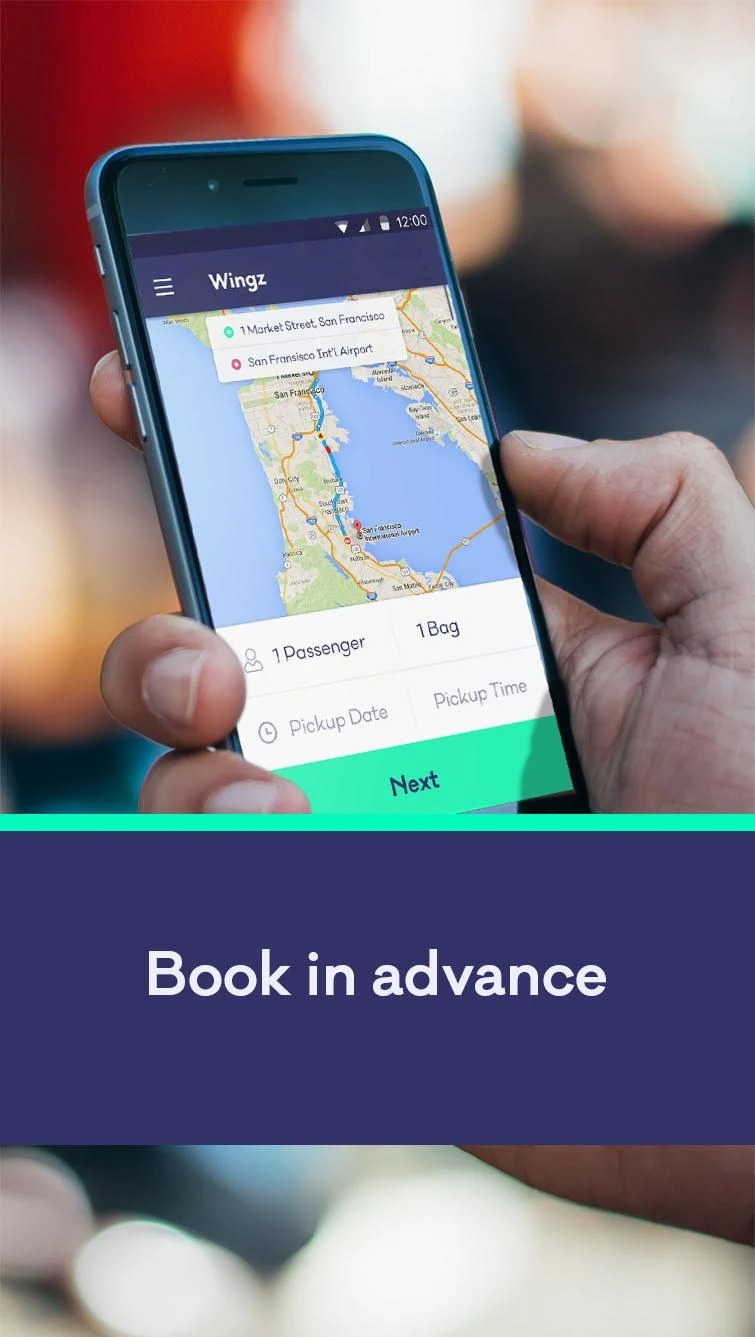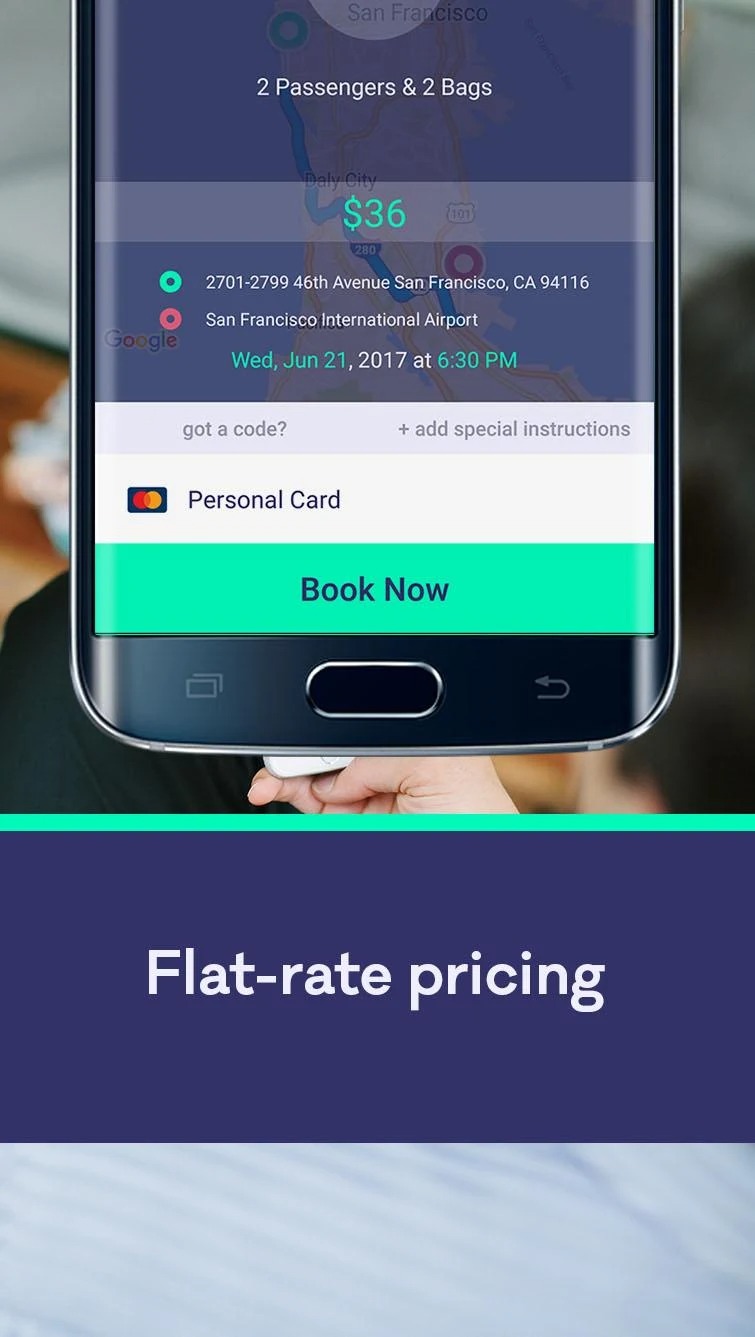 Over the past 2-3 years, booking a taxi has become much easier using our smartphones with specialized applications installed on them. If you previously had to call the operator or even "catch" a private taxi driver, then now you can order a car for any trip, just with a few touches to the touch screen. Choose an application for ordering a taxi on Android and iPhone with an overview from freeappsforme.com. All the applications in the collection can be downloaded free of charge both on the Android and on the iPhone.
The principle of operation of all similar applications is the same – you need to install an application on your smartphone, through which, in fact, you will order a taxi. After the order, you can see a moving car on the screen of your phone and you will know a car, car number and the driver's name in advance. Also, you will know the estimated time of arrival.