Are you fond of astronomy? Do you want to try a convenient celestial navigator? In this case, we would like to bring your attention to the NavPak app. This app is the perfect way on how to detect stars and planets. So, let's take a look at why this app is so unique.
And if you're into astrology you're probably a creative person? Get your inspiration from the stars. Maybe you will even create a unique character when you will catch that spark?
First of all, NavPak features its simplicity of usage. After downloading the app, there is no need to waste your time on the registration procedure and put tons of unnecessary information – you can use the app right away. On the homepage of the app, you can find all the necessary functions, and select a preferable one.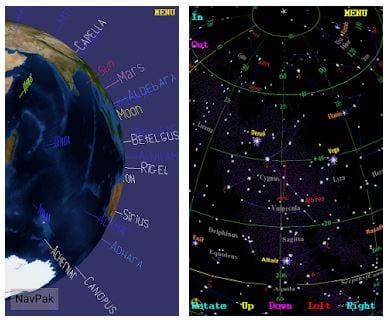 One of the major advantages of this app is the fact that it provides a wide range of different options to identify stars and planets. The app enables you to open ocean maps, star charts, globe, and sky views. In addition to it, the app offers excellent methods of calculation.
By the way, have you seen the "Sailor Moon" anime? It's one of the best anime series of all time. If you haven't stop wasting your time and use these apps to watch this legendary TV series.
You can use various types of calculators – DR calculator, Spherical calculator, and TSD calculator. With the help of this app, you can keep track of everything that happens in the sky. NavPak app comes with a non-commercial version.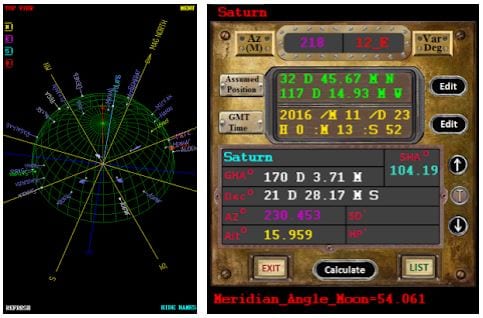 We have to admit that today it is not an easy task to find such a high-grade space navigator app that would not ask for a constant monthly fee. NavPak app boasts a user-friendly interface that ensures easy navigation. Its well-developed design fully complements the main ideas of the app that it tries to deliver to the users.
In case of any difficulties, you can contact tech support. The technical specialists will help you at any time and solve all your problems.
If you like this app you probably like predictions about the future? Would you like to see how your future baby would look like? You can actually do that, just check out this article.
NavPak app is a must-have tool for all astronomers or people who are interested in astronomy. We have not found any cons in this app, so it is truly worth downloading. We can guarantee that you will not find a more appropriate celestial tool than this one!