This is a great action game about a cowboy with amazing graphics!
Simply press the "Start" button on the main screen to begin playing. It will take you to your first level. The goal is to help your character reach the finish line, and collect as much gold as possible. The controller is on the left side of the screen, it works like a joystick.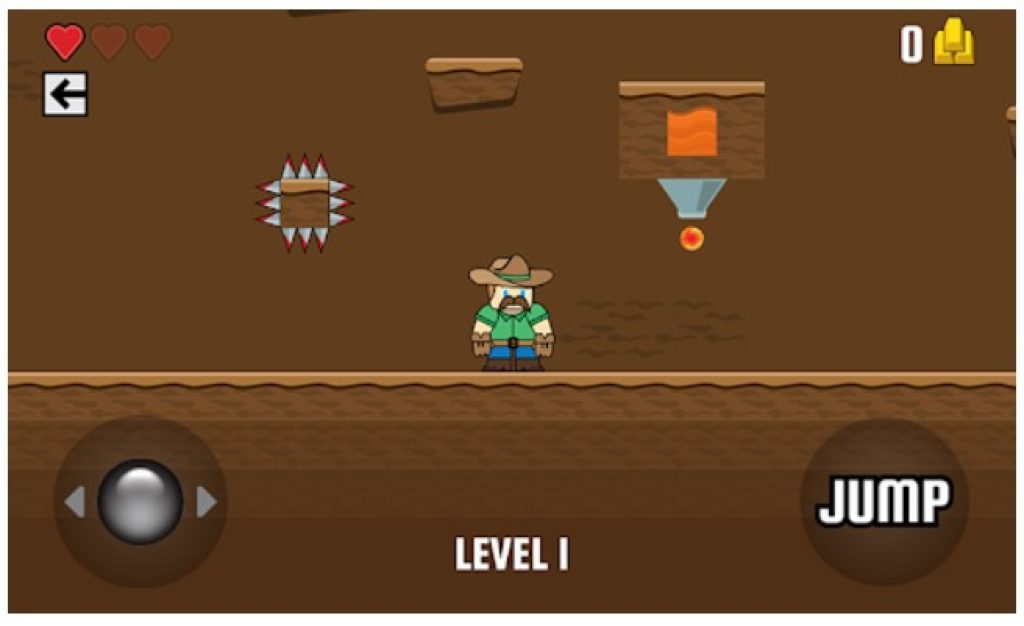 On the right side, there is the "Jump" button. Press it whenever you want to jump over an obstacle, or to avoid bumping into enemies.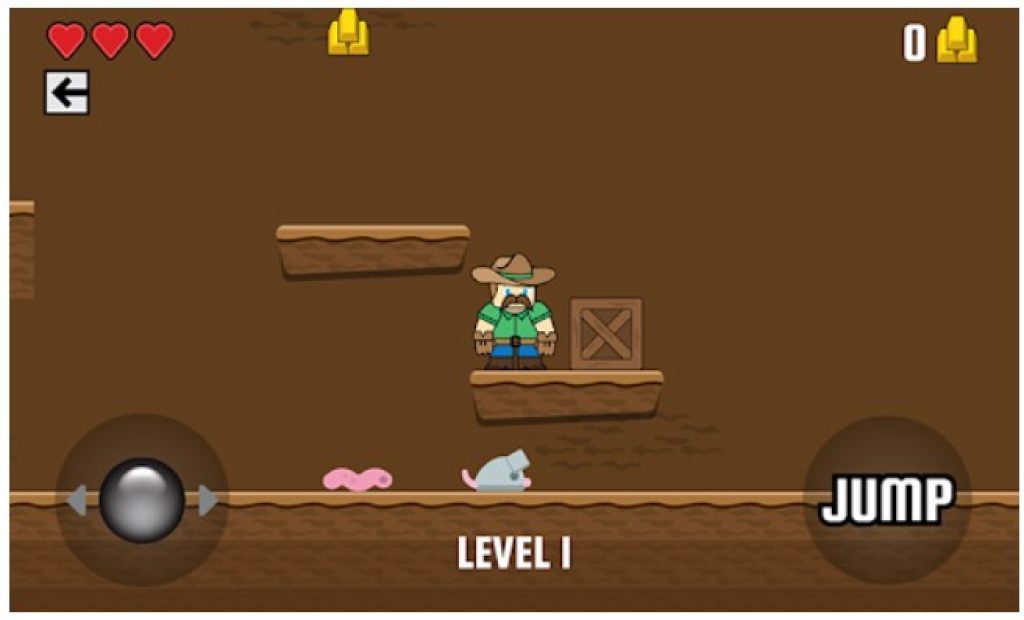 On the top left side of the screen, you will see your health status. The maximum is three hearts, as soon as you contact an enemy, one of your hearts will disappear. On the top right, the amount of gold you have collected will be displayed.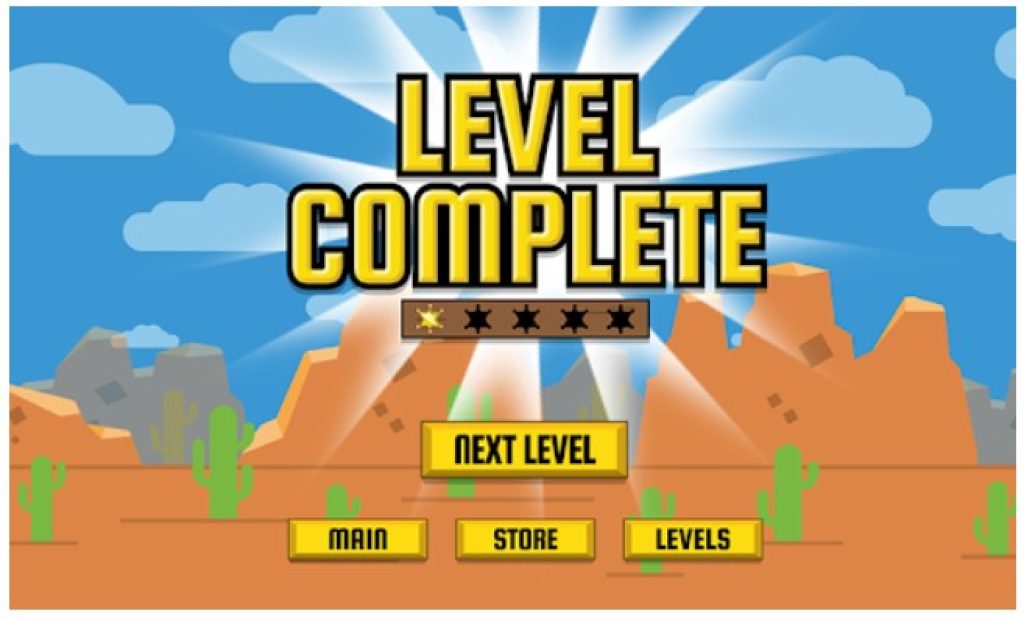 You can use your coins in the "Store" to buy new outfits for your cowboy. You will get free daily bonuses as well. The interface is user-friendly, still, if you need assistance, simply press "Help" in the main menu.
The price of the game is definitely worth it as the graphics, and gameplay is of high quality. Cowboy Gold Run-Up will keep you entertained for a while!