Do you like playing quest games? Then, you are a lucky one, as we have found a perfect tool for you – Escape Game Collection. Now let's have a look at its features!
When you first open the app, you can choose from a great number of games: Cafe, Kite, Play, Camping, Party, Moon, Hide and Seek, Beaver House, Christmas, Tidy up, Trip, Honey, and so many others! All the games include certain tasks you will have to tackle. After selecting the desired game, you should watch a short video clip.
Discover more apps for kids in this article about dancing apps.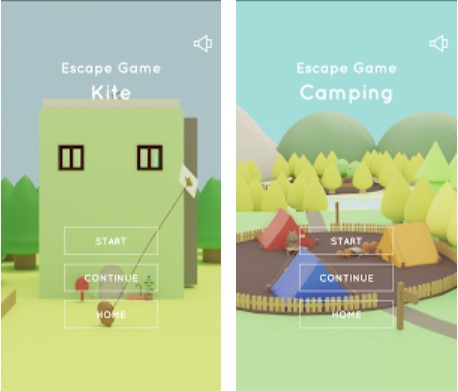 But how should we play? If you want to use items, select the item and tap the place you want to use. You should tap on the item twice to enlarge it.
Besides, you can use items for items. When you are going to combine items, enlarge the item, select the item you want to combine and tap. On the bottom of the screen, two arrow buttons will help you to move.
In case you have faced any difficulties while playing this game, you can also use a hint. For this, click on the bulb button at the top of the screen.
There are also two buttons – the home and the question. So, if you forget how to play this game, choose the question button. But if you want to stop playing, the home will redirect you to the homepage.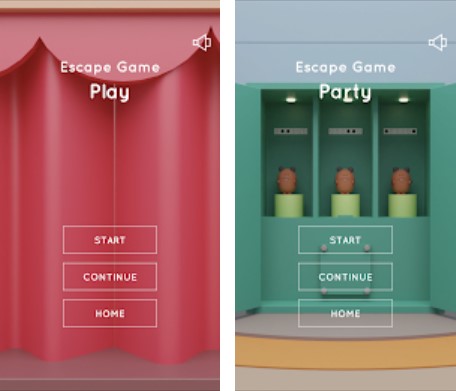 Another useful feature that many users will certainly like – autosave function. Therefore, if you quit the game, you will always continue from the moment you stop. As for the program's interface, there is nothing difficult there. Plus, the game comes with a very pleasant design that guarantees enjoyable usage.
Did you like this cute game? You can find more family-friendly game apps in this article.
Thus, we can surely say that even inexperienced users will quickly find out how this app works. All in all, Escape Game Collection is truly worth downloading. The game will immerse you in the thrilling world. We believe – you will not regret!